Norah Jones Is Buyer of $6.25M 'Eat, Pray, Love' Carriage House in Cobble Hill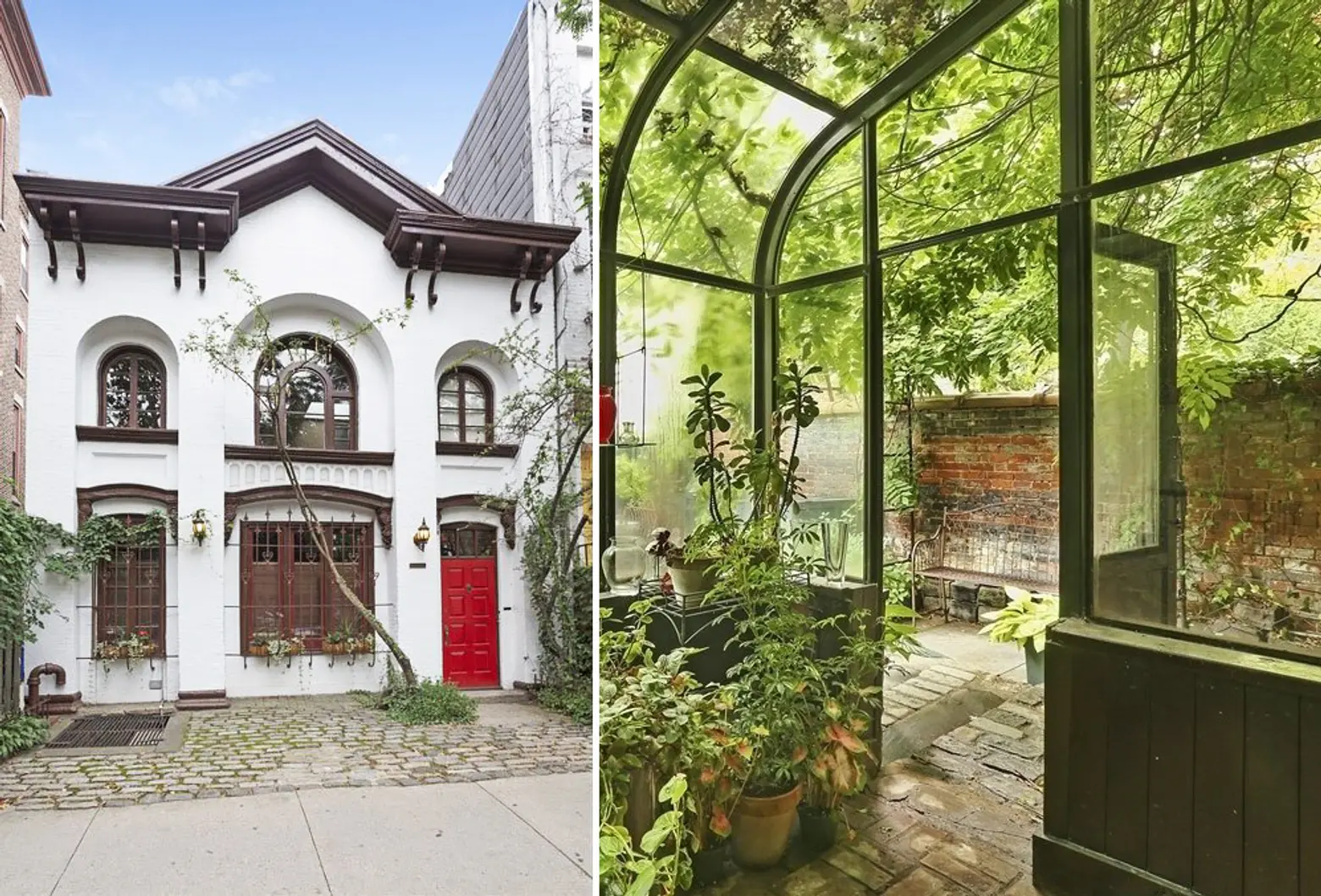 We knew in May that the famous Cobble Hill carriage house from the Julia Roberts movie "Eat, Pray, Love" had found a buyer at $6.25 million. But now the Daily News is reporting that this mystery buyer is Norah Jones, who purchased the historic home under an LLC. The singer is no stranger to the neighborhood; she also owns a house around the corner at 166 Amity Street, which she bought in 2009 for $4.9 million. Her new converted 1840s fire house comes complete with a magical secret garden, a glassy greenhouse, second-floor terrace, and giant exposed wood beams.
On the first floor, which is an impressive 2,125 square feet, there's a cobblestone entry, oversized reclaimed-brick wood-burning fireplace, 12-inch-wide wood plank floors, double-height ceilings, custom built-ins, exposed brick walls and ceiling beams, and large skylights.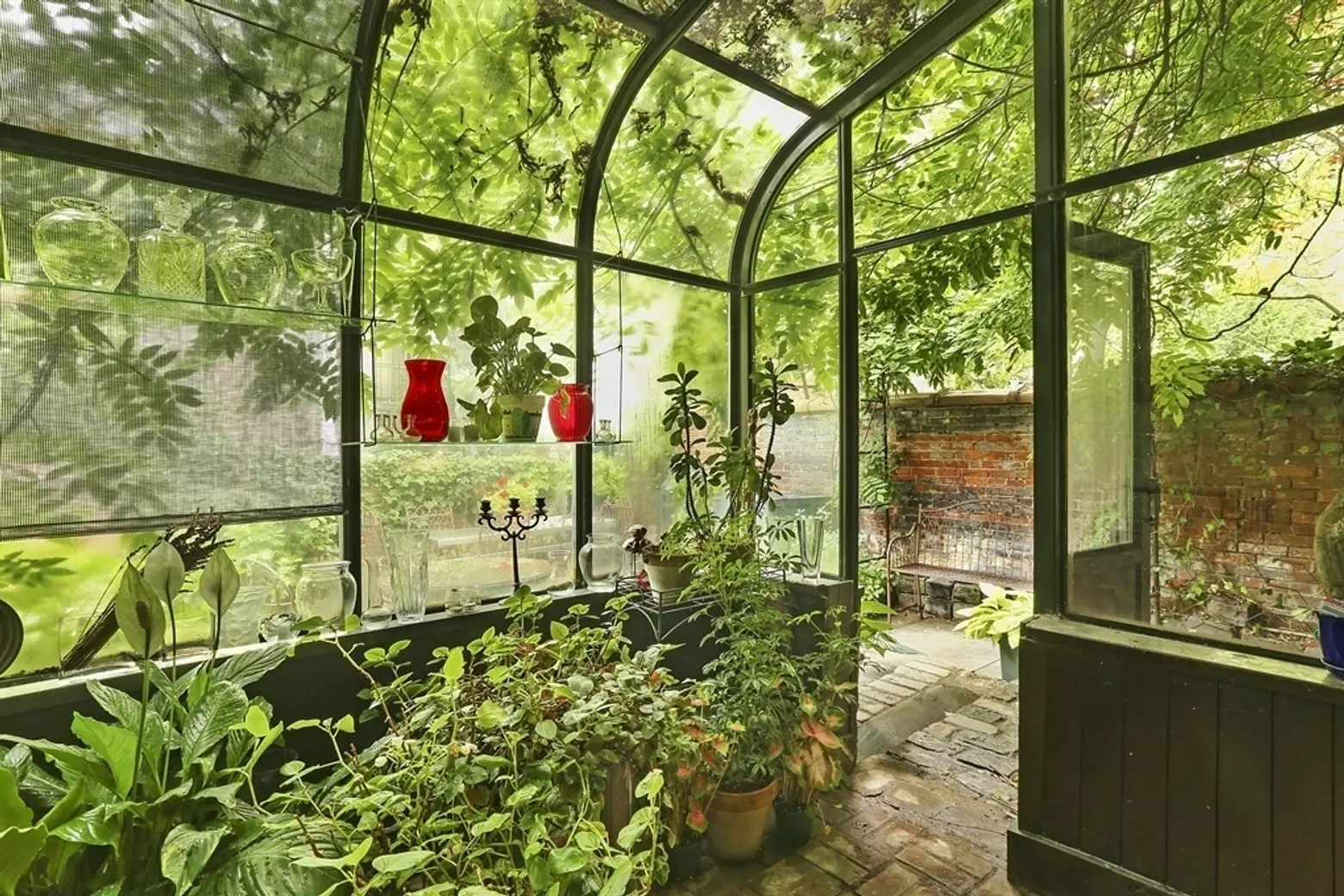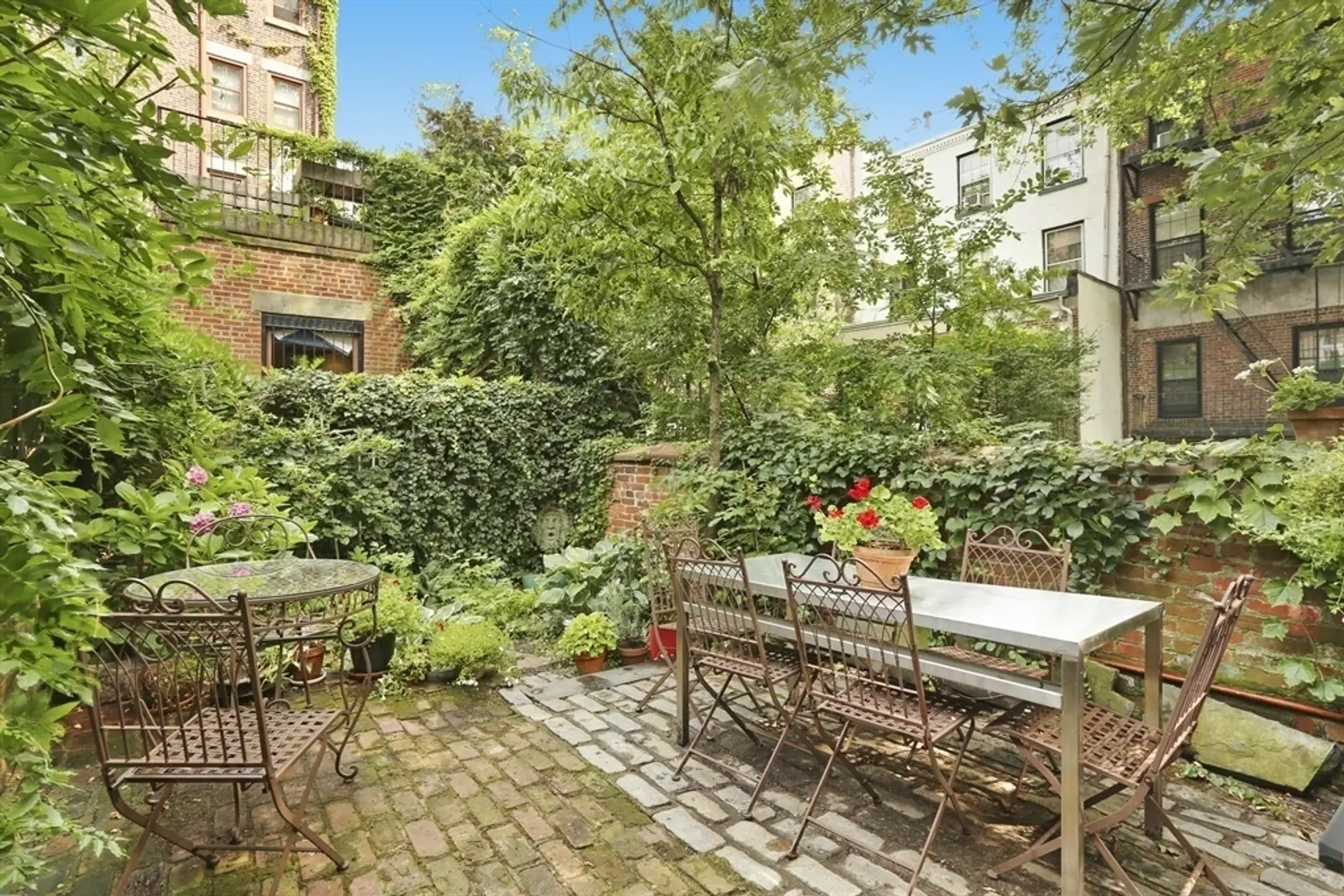 The greenhouse is off the kitchen and leads to the charming perennial garden, where a brick patio meets climbing ivy and shade from the trees.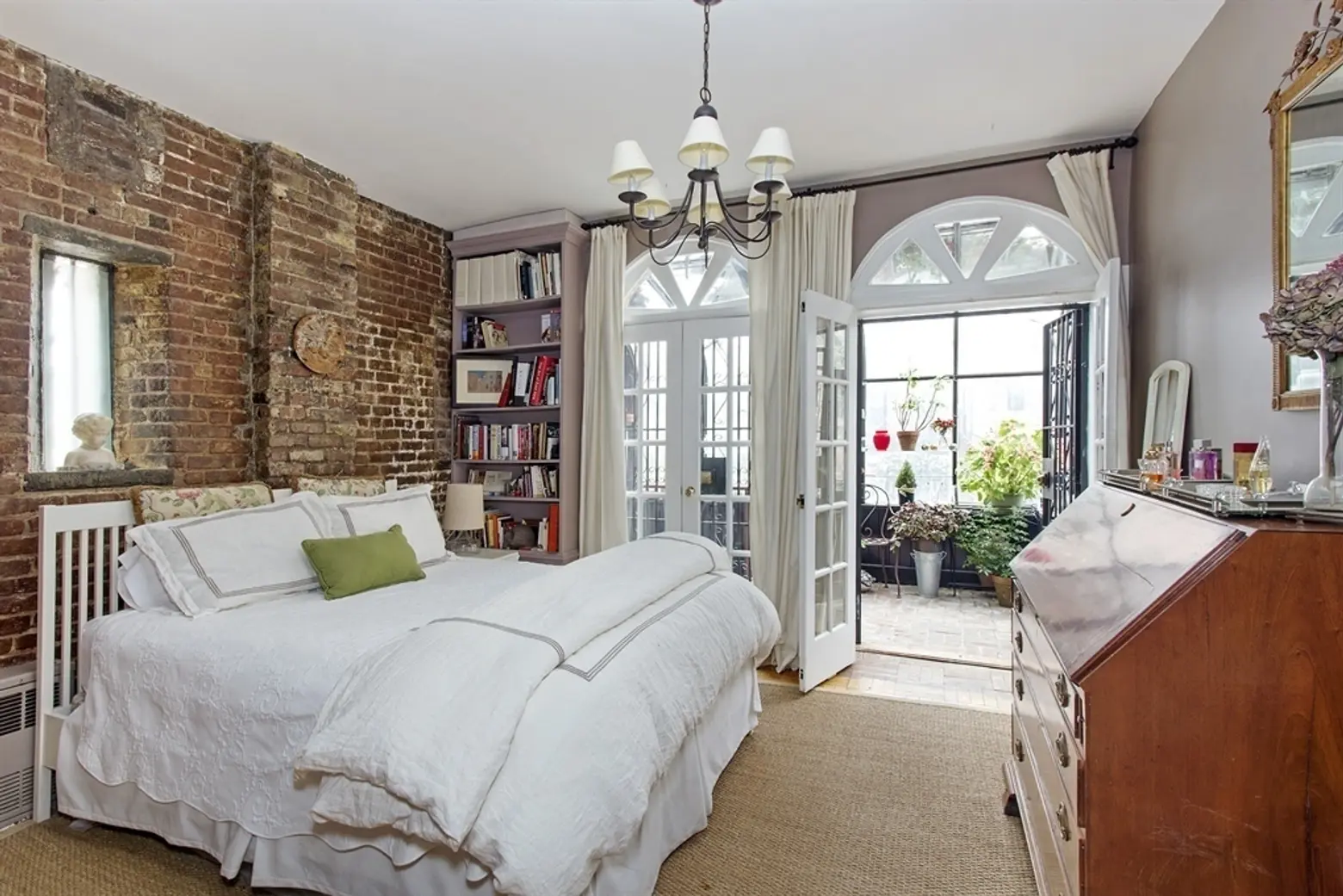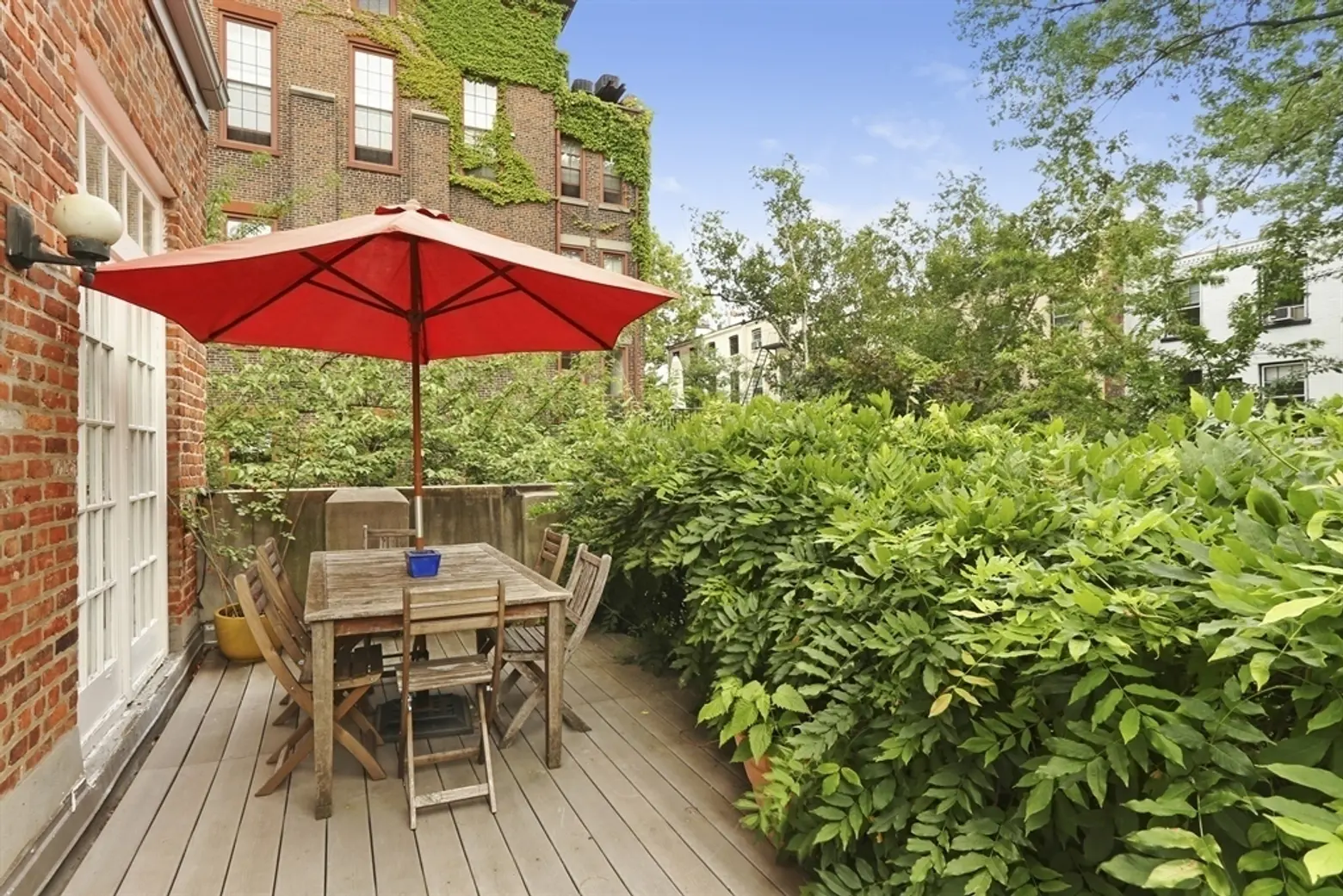 The 25-foot wide, three-story residence is currently configured as a two-family home, but we'd bet that Jones will turn it into a single-family house. And hopefully her new neighbors are more receptive to her than they were at Amity Street. There, she notoriously punched windows into the side of the historic home without Landmarks approval (the Commission later made a special concession to legalize them) and added a pool/terrace that reportedly required a lot of very noisy work. Oh yeah, and a neighbor claimed she gave her bed bugs.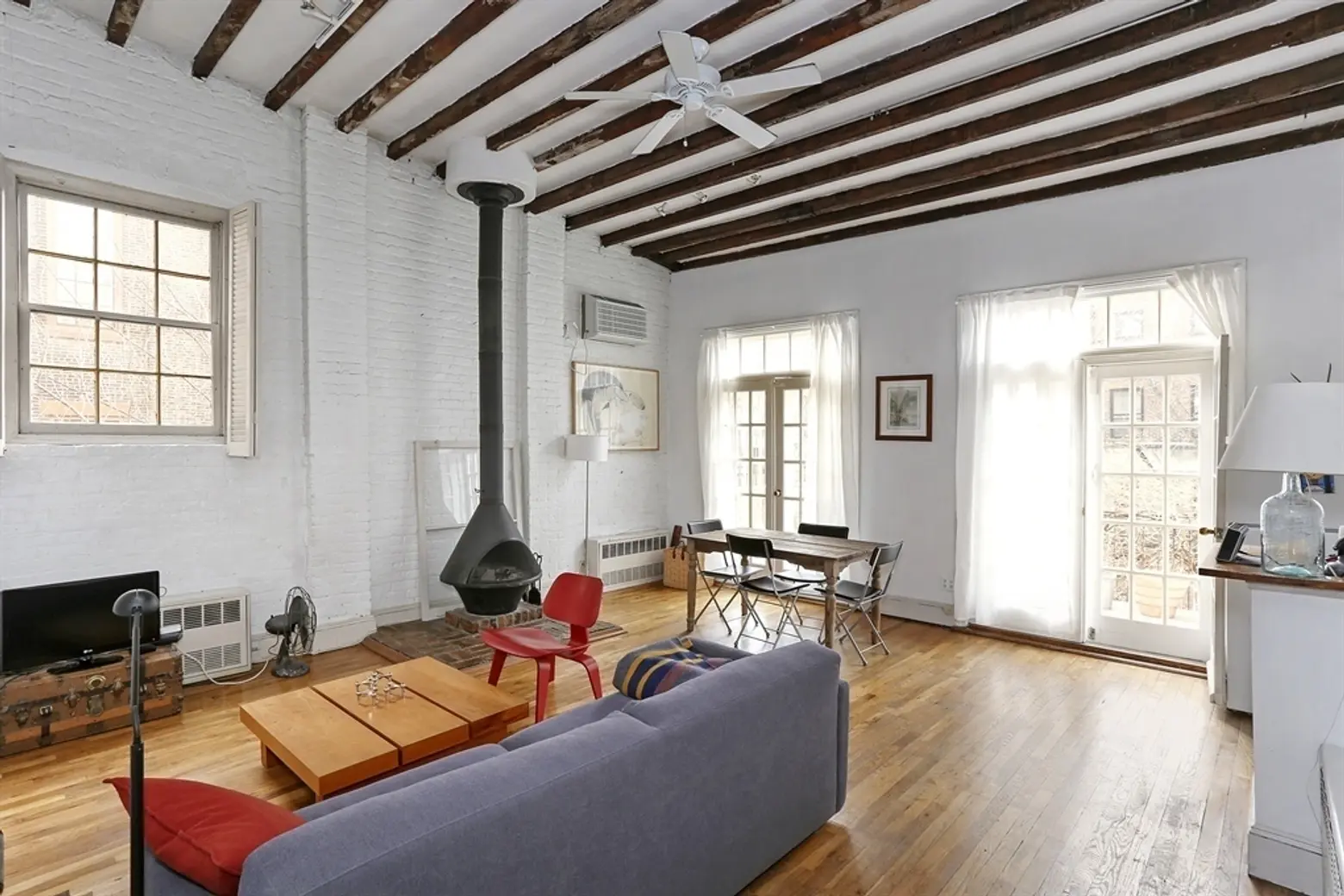 [Listing: 172 Pacific Street by Deborah Rieders, Sarah Shuken and Noah Studenroth of the Corcoran Group]
[Via NYDN]
RELATED:
Photos courtesy of the Corcoran Group