New York City lovebirds can get married online starting next week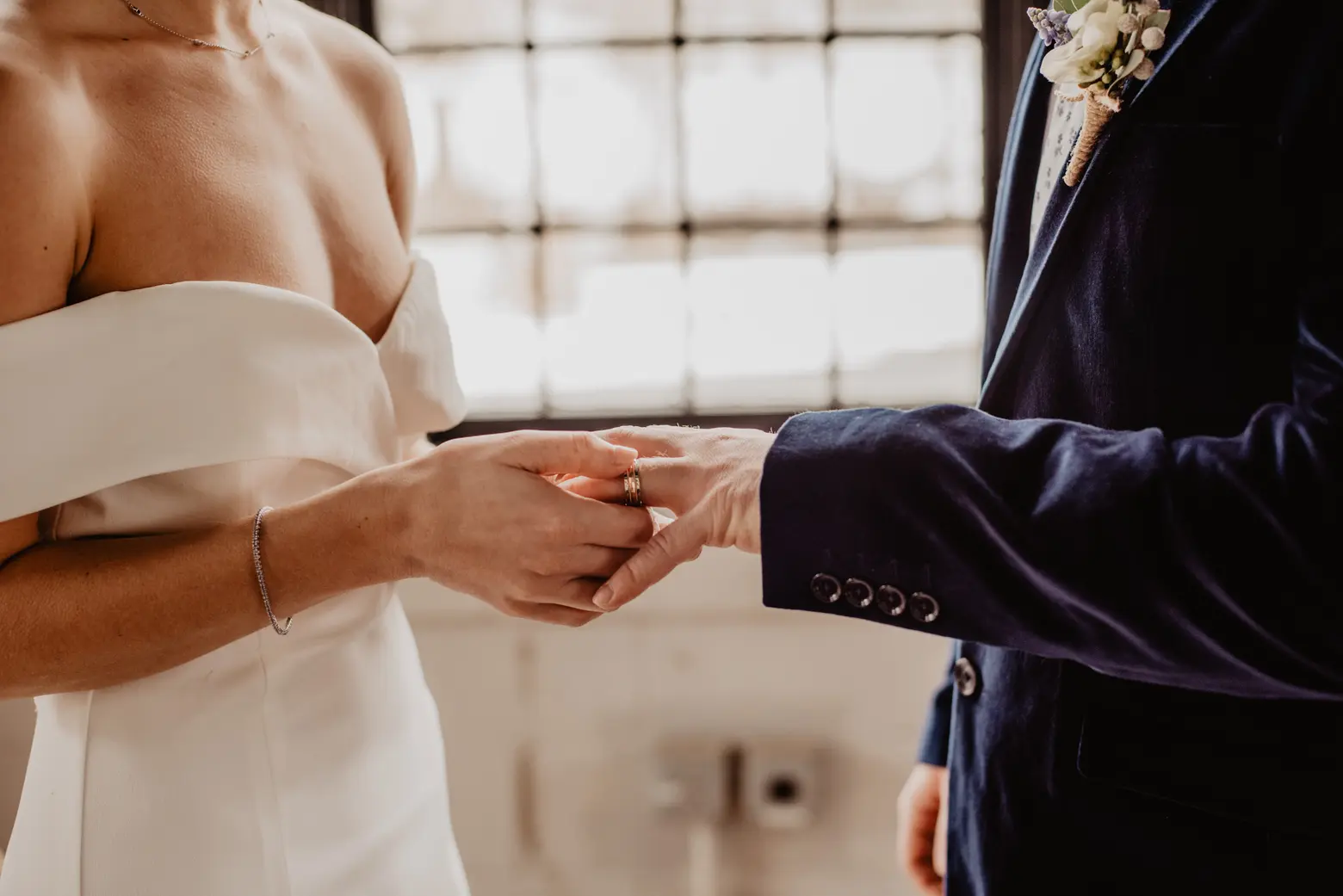 "We need moments of joy now more than ever, and we won't let a pandemic get in the way of true love," said Mayor Bill de Blasio in his announcement that New Yorkers will be able to obtain marriage licenses online from the City Clerk by the end of next week. Called Project Cupid, the initiative is helmed by the Mayor and City Council Speaker Corey Johnson. It comes after Governor Cuomo signed an executive order on April 18th that allows bureau clerks to perform wedding ceremonies virtually.
In the U.S., tens of thousands of couples have had their wedding plans derailed due to coronavirus. According to an interview CNBC did with The Knot, over 95 percent of these couples are planning to postpone until late this year or until 2021. But for many couples, the celebration can wait, but the actual marriage cannot for logistical reasons such as health insurance and expiring visas. On March 20th, though, marriage bureaus across the state closed, deemed non-essential.
However, as Speaker Johnson said, "Coronavirus has changed the world in so many ways but our ability to love and commit to each other hasn't wavered. Now couples ready to marry don't have to wait for the pandemic to end to say 'I do.' We deserve some good news and this is definitely wonderful news for all of New York City."
Governor Cuomo's order allows virtual ceremonies through May 18, 2020, but since the city's system will not be up and running until the end of the first week in May, it's unclear if this will be extended.
According to the governor's executive order, "a marriage license application, marriage license, or witnessing or solemnizing of the marriage ceremony" can be done via audio-visual technology if certain basic criteria are met (i.e. the couple presents valid photo ID, they are physically in the State of New York, the ceremony is done live).
Project Cupid will be a more specific NYC-based portal that was built out by the City Department of Information Technology and Telecommunications (DoITT). According to the press release:
The new system will allow couples to virtually schedule and attend an appointment with the City Clerk's office, securely upload required documents for the marriage license to the City Clerk's office, and upload the signed license for submission to the City Clerk once the ceremony is complete.
When the system goes live at the end of next week, those wishing to obtain a marriage license will be able to do so by visiting nyc.gov/Cupid or cityclerk.nyc.gov.
Cuomo's new executive order says I can perform weddings by videoconference now. If your routine as a couple includes spending mornings with NY1 and you're looking to make it official, let's try to make it happen. pic.twitter.com/IeyCd4wW0H

— Pat Kiernan (@patkiernan) April 19, 2020
Lsat week on Twitter, NY1 morning news anchor Pat Kiernan told fans that he'd be able to marry them by videoconference.
Editor's Note: This story was originally published on April 20, 2020, and has been updated.