New York Times Custom Birthday Book Features Every Front Page Since Your Birth
We've found the ultimate gift for the dedicated Times reader in your life—or a fun indulgence for a day you feel like treating yourself with something cool. The New York Times Custom Birthday Book is a beautifully bound hardback that culls every front page printed since the year of your birth, embossed with your name and birthdate for a super fascinating snapshot of world history over the course of your life.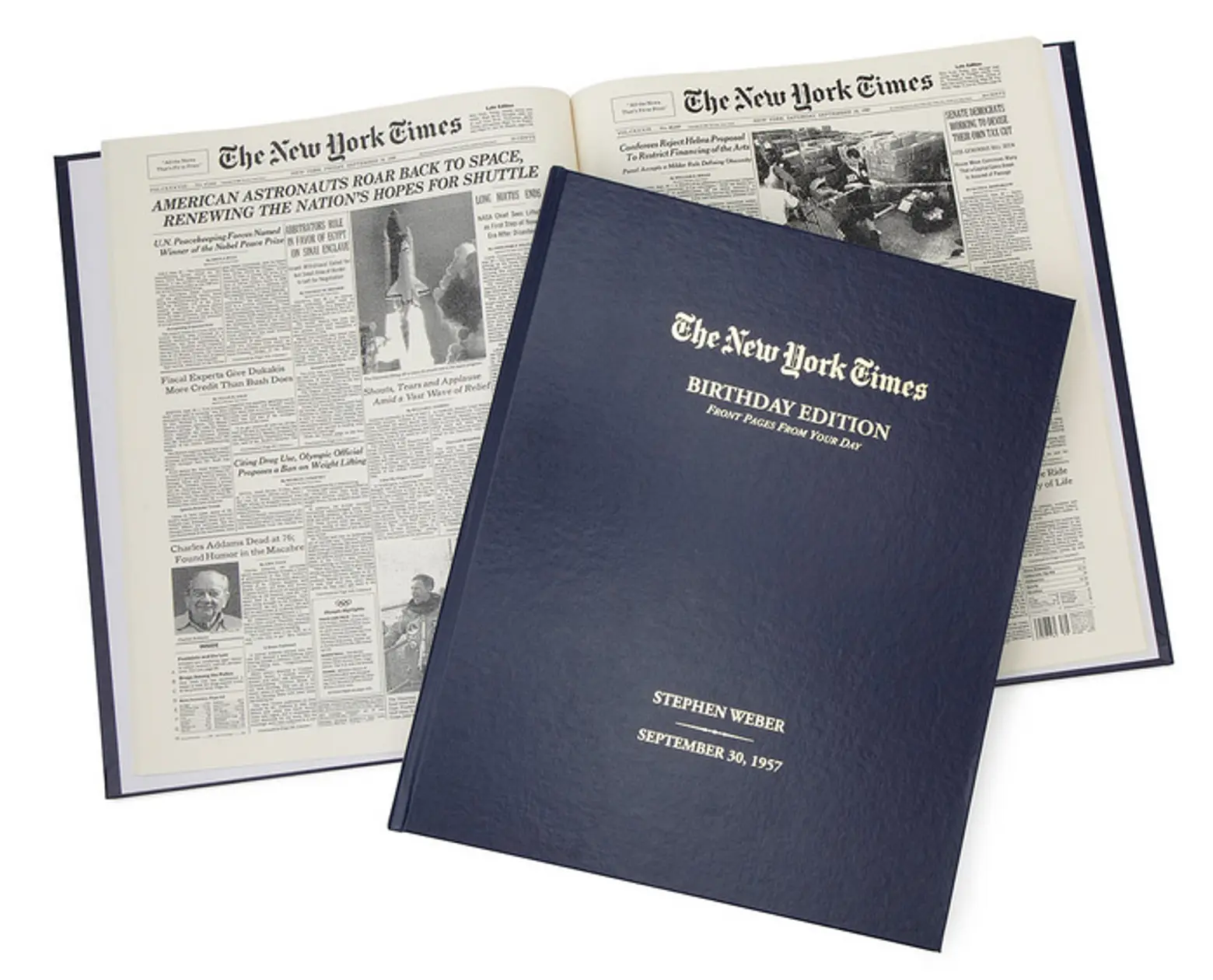 The book rings in at just $100 and is printed in Williston, Vermont. However, as the seller notes, "it includes only pages from the year of the recipient's birth onward. A younger recipient will result in a shorter book"—meaning it's better suited for milestone birthdays if given as a gift.
The book is also available in an Anniversary Edition (perfect for longtime lovebirds that have withstood the test of time) and can be printed with L.A. Times or Washington Post stories if you or your giftee prefer these other periodicals.
You can order one over at Uncommon Goods.
RELATED: