New York State is producing its own hand sanitizer, starting at 100,000 gallons per week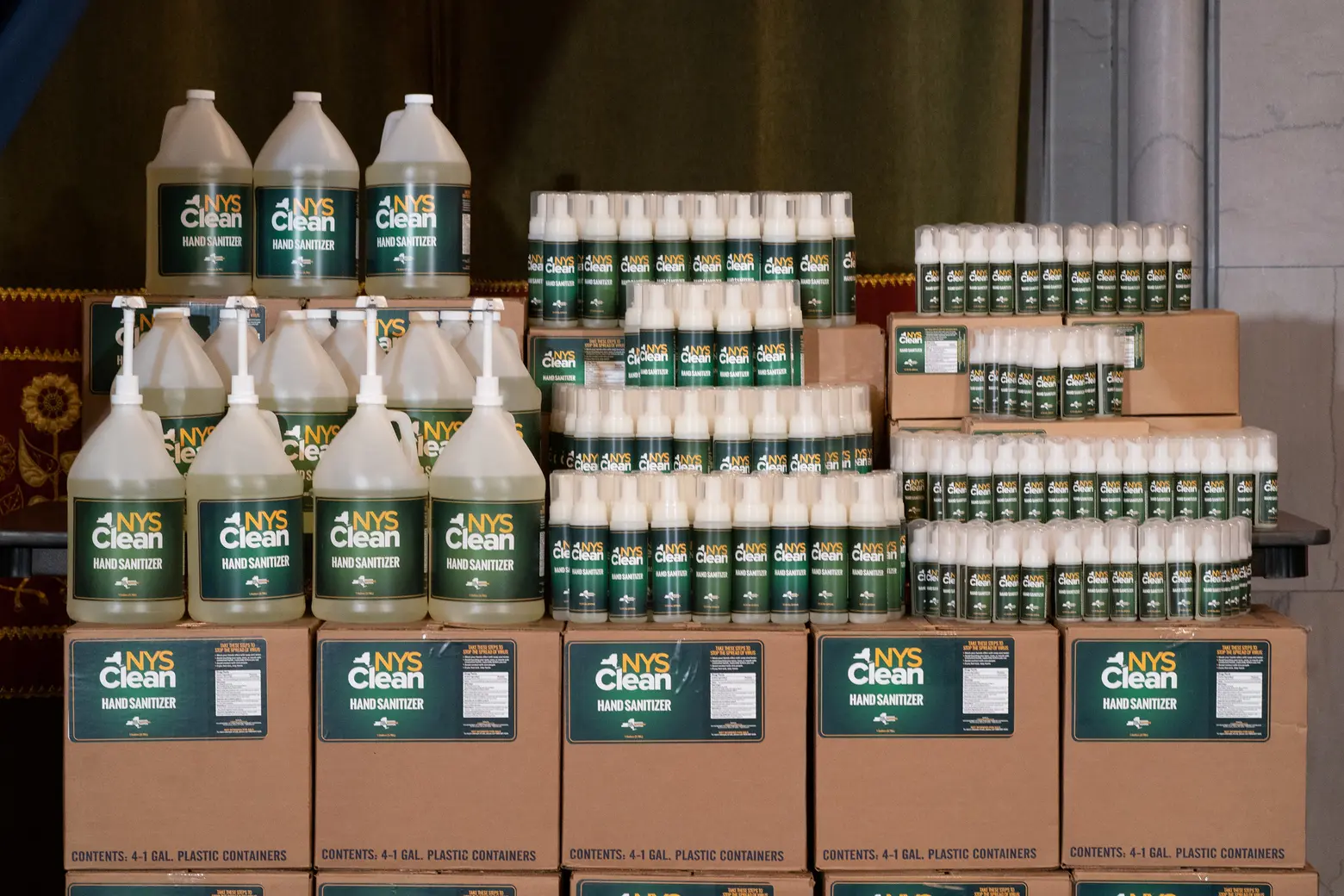 At a press conference this morning, Governor Cuomo announced that New York State is beginning to produce 100,000 gallons of its own hand sanitizer every week, with that amount expected to increase. Called New York Clean, the sanitizer was introduced to deal with the incredible price gouging on the product taking place on Amazon and Ebay. It has a higher alcohol content than Purell–75 percent versus 70 (the CDC recommends 60).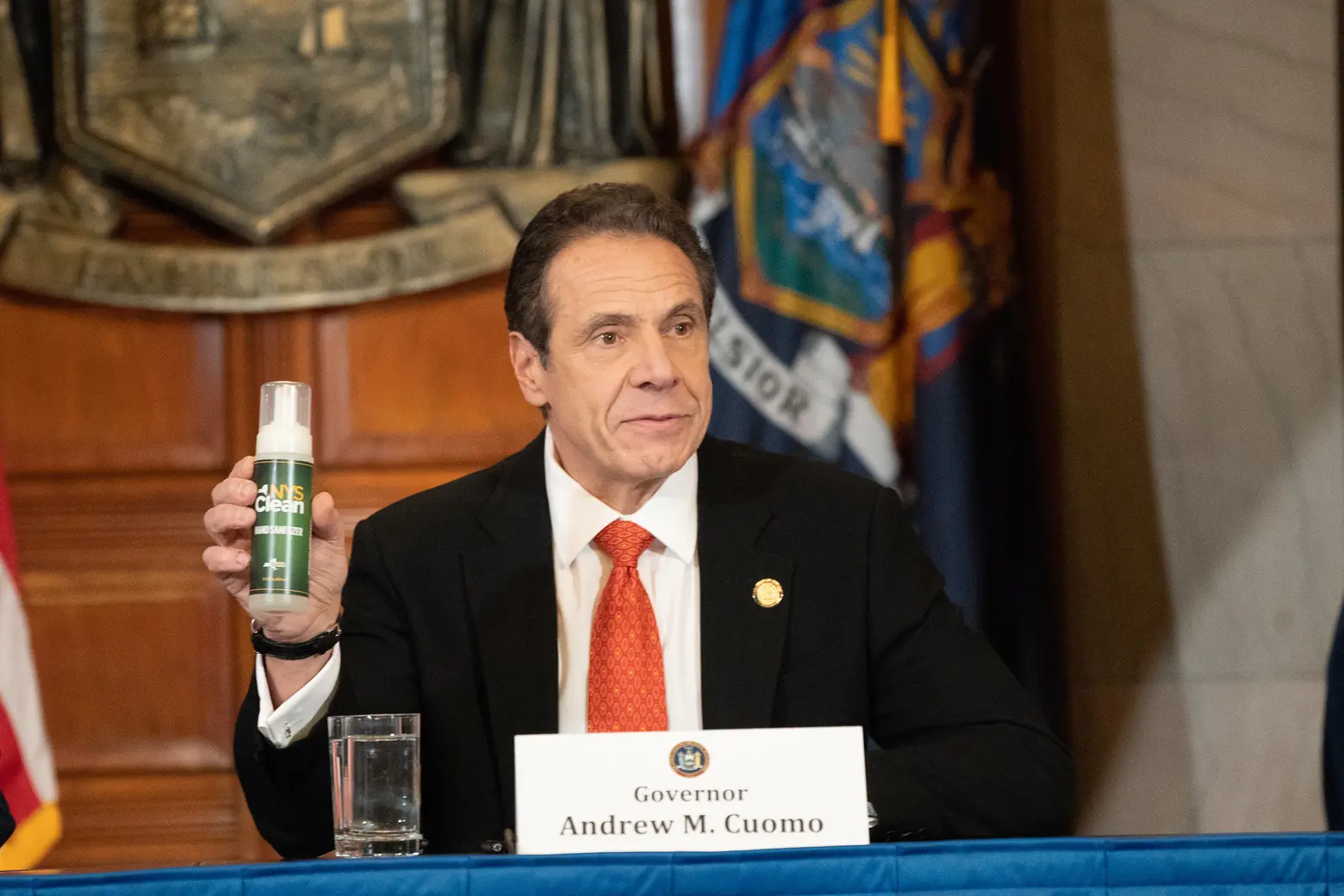 Photo via Governor Cuomo/Flickr
"We are problem solvers, the State of New York," said Governor Cuomo before making his announcement. He has been a strong voice against the current price-gouging situation, urging New Yorkers to report such situations via 311 and telling businesses that they could be fined or even lose their licenses if they're confirmed to be price gouging products such as hand sanitizer, face masks, and alcohol.
New York Clean is being made by Corcraft, an entity within the NYS Department of Corrections and Community Supervision that trains inmates to manufacture products such as glass cleaner, floor cleaner, de-greaser vehicle fluid, and hand cleaner. The cost prices that the government will be paying are: $6.10 for a gallon bottle, $1.12 for a 7-ounce bottle, and $0.84 for a travel-size. The gallon bottle would cost $12 for the public, but the government will be providing it for free to government agencies, the MTA, schools, prisons, etc. Right now, it will also be handed out in the New Rochelle hot spot community.
At the time of publication, the confirmed county cases of Coronavirus in New York State are as follows:
Westchester: 98
NYC: 19
Nassau: 17
Rockland: 4
Saratoga: 2
Suffolk: 1
Ulster: 1
"We continue to expect more positive cases as we test," said the Governor on Twitter. The current total of 142 leaves New York with the most confirmed cases in the country. Of these, eight people–or six percent of the total–are hospitalized.
Correction: This story originally cited that Cuomo said New York State Clean has "a very nice floral bouquet," but he later told reporters that this was a joke. 
RELATED: