New York City wants to vaccinate tourists in Times Square and Central Park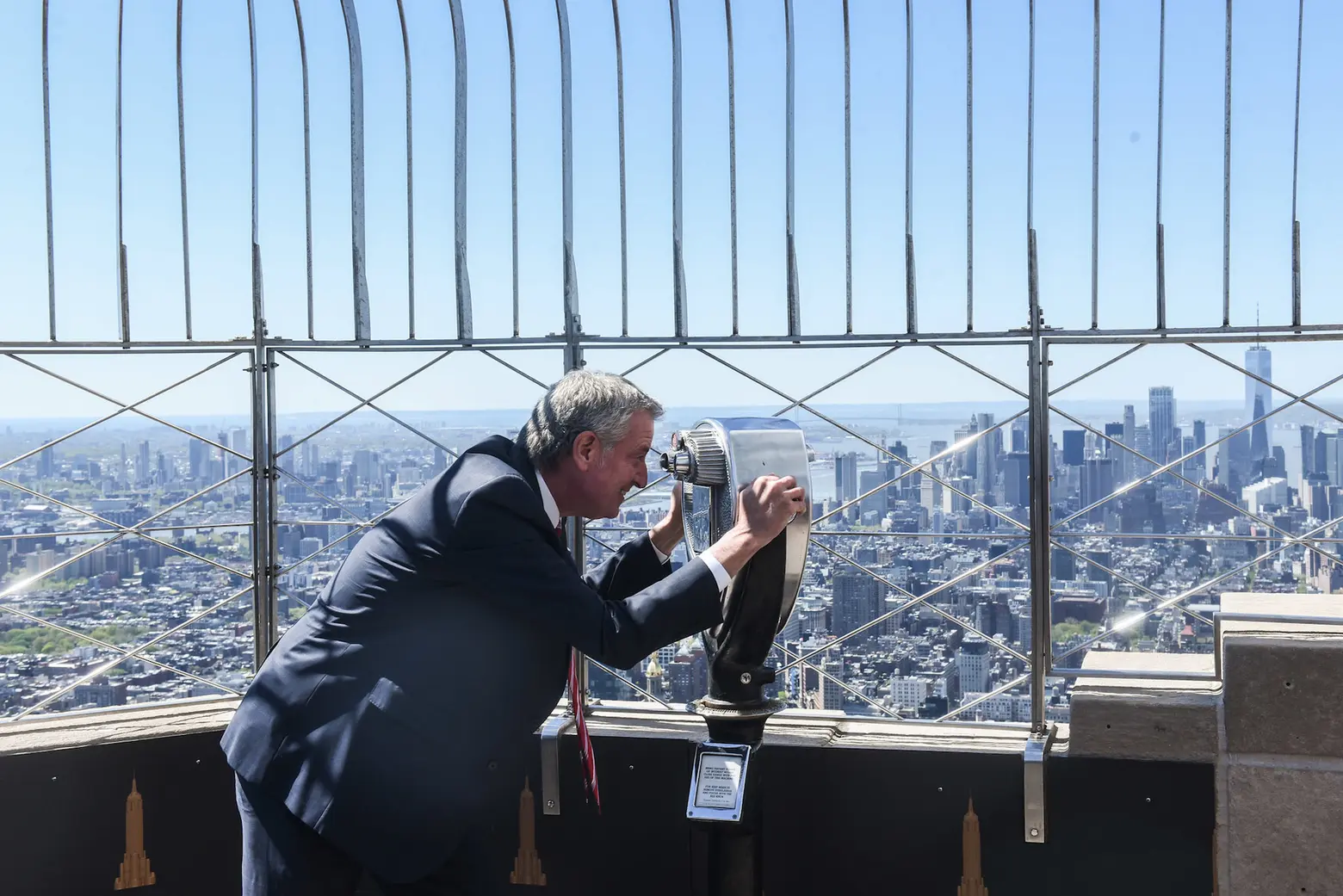 With tourism expected to ramp up this summer, New York City wants to be able to vaccinate visitors. On Thursday, Mayor Bill de Blasio announced plans to set up mobile coronavirus vaccination sites at tourist hotspots, like Times Square, Brooklyn Bridge Park, and Central Park. While the mayor said these hubs could be set up as early as this weekend, the state must first approve the plan as well as change a rule to allow non-New Yorkers to receive the vaccine.
"We think this is a positive message to tourists," de Blasio said during a press briefing Thursday. "Come here. It's safe. It's a great place to be, and we're going to take care of you."
Under the city's plan, out-of-towners would receive the Johnson & Johnson vaccine, which requires just a single dose. On April 13, the city and state paused the administration of this vaccine following a recommendation by the CDC and FDA but resumed use on April 24.
"It's good for all of us if they [tourists] get vaccinated. It's good for them," de Blasio said. "It's another reason to be here and know you're going to be taken care of."
This proposal comes as the city prepares to welcome back tourists this summer, especially with businesses given the green light to reopen at full capacity later this month. In April, the mayor and NYC & Company, the city's tourism agency, announced a $30 million marketing campaign targeted at bringing back travelers.
The campaign will highlight cultural activities, new hotels, and the city's bustling outdoor dining scene. Another major boost to the city's economy will be the return of Broadway, scheduled for September 14, as Gov. Andrew Cuomo announced this week. Tickets for certain shows are on sale now.
As of Thursday, the city has administered 6,809,451 total doses of the vaccine. According to de Blasio, that's nearly 75 percent of the way to his goal of 5 million vaccinated New Yorkers in June.
RELATED: