New renderings from Albo Liberis offer up two visions for Brooklyn's next skyscraping office tower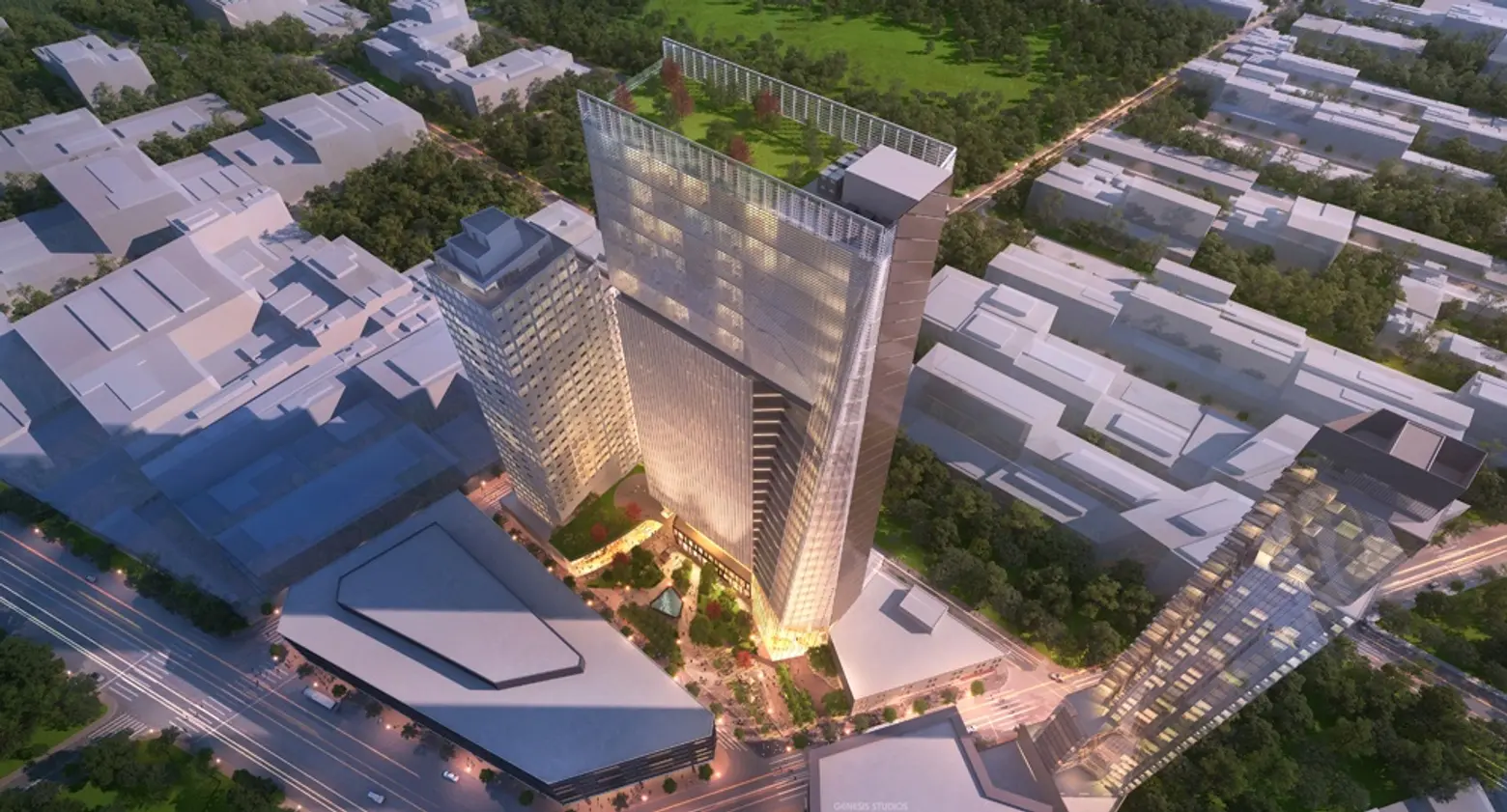 Rendering of 625 Fulton Street; image: Albo Liberis /Genesis Studios
As the future Brooklyn skyline takes shape, one of the borough's largest office towers-to-be, a 36-story commercial skyscraper, is slated to rise at 625 Fulton Street in Downtown Brooklyn. Brooklyn-based Rabsky Group purchased the lot for $158 million and, as The Real Deal reports, plans are in the works to create 700,000 square feet of leasable space, for which the developer is in talks with City Planning to take advantage of a plaza bonus. Albo Liberis (see Williamsburg's William Vale Hotel) has been commissioned as the architect, and while no design has been officially revealed or finalized by Rabsky, the firm's site does offer up some insight into what is being considered for the game-changing tower.

Albo Liberis' two published versions of the proposed tower; image: Albo Liberis /Genesis Studios
Of the two iterations showcased, the first shows a flat-topped tower with a sweeping diagonal prow near the project's Fulton Street end; the other shows a mostly-glass monolith that cantilevers over a gracefully curving lobby.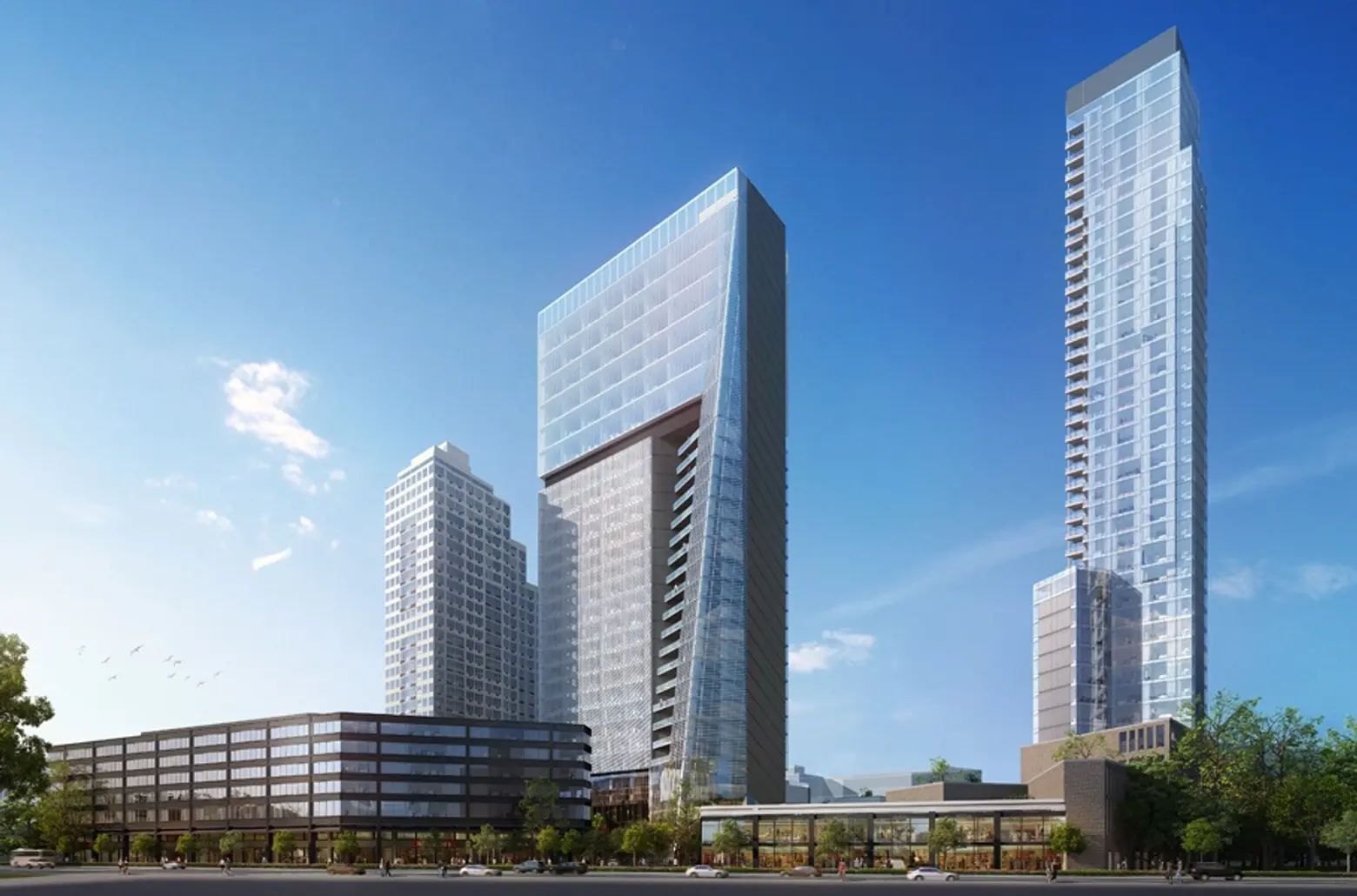 Urban Tower 2: View from Flatbush Avenue; image: Albo Liberis /Genesis Studios
Both depictions show a free-standing tower that will allow pedestrians to stroll through the block. According to The Real Deal, MPFP has been tapped as the landscape architect.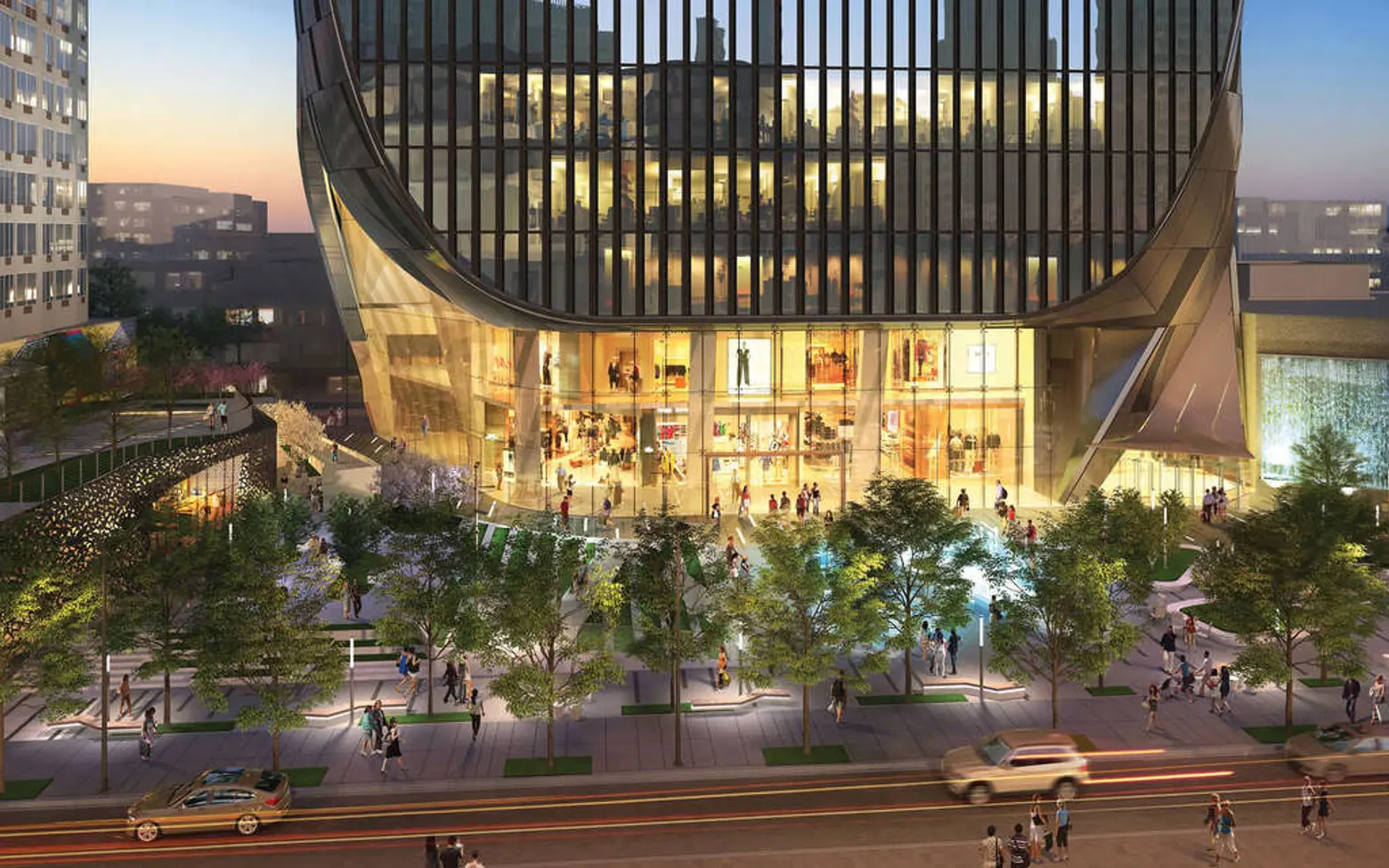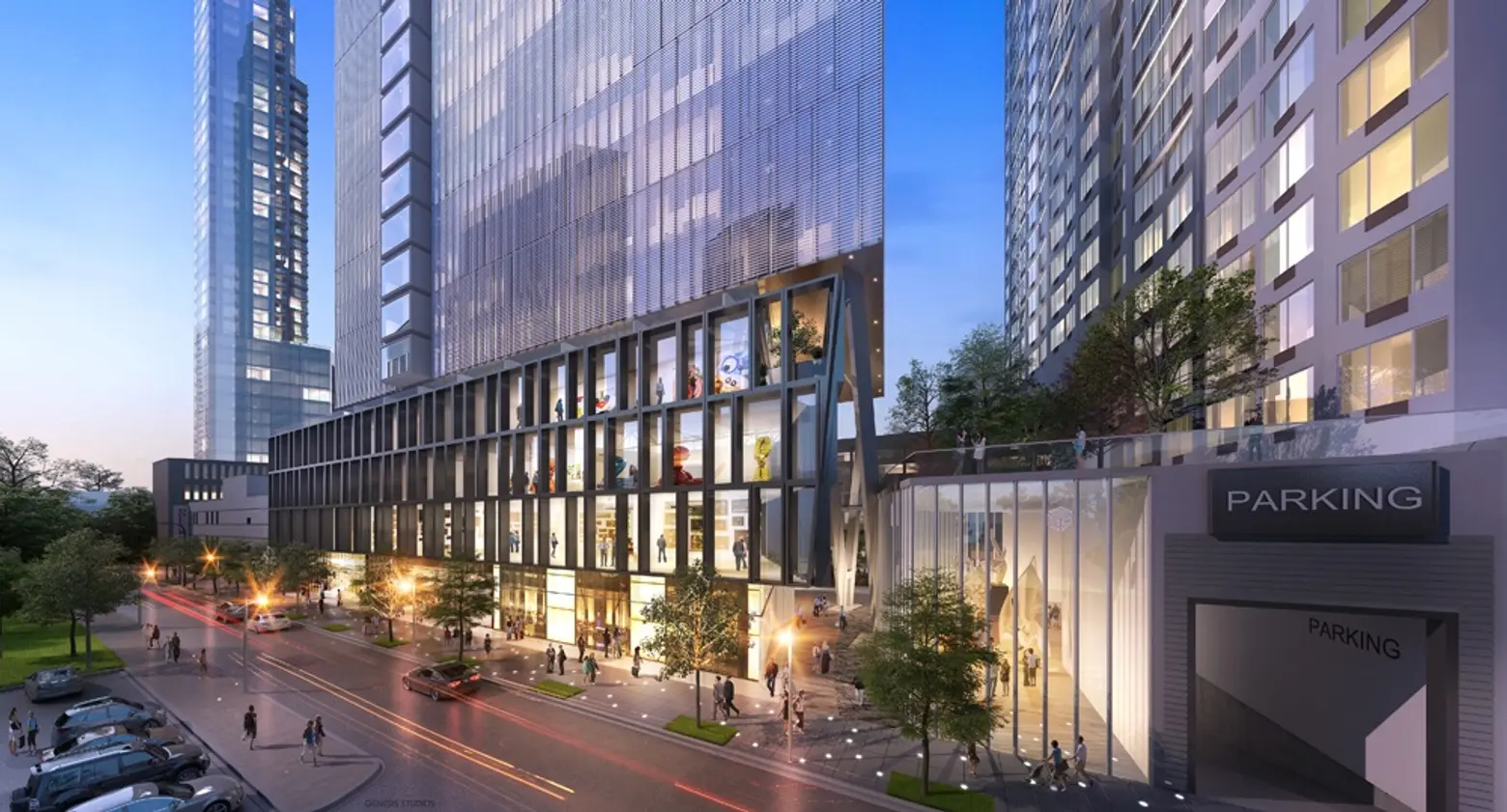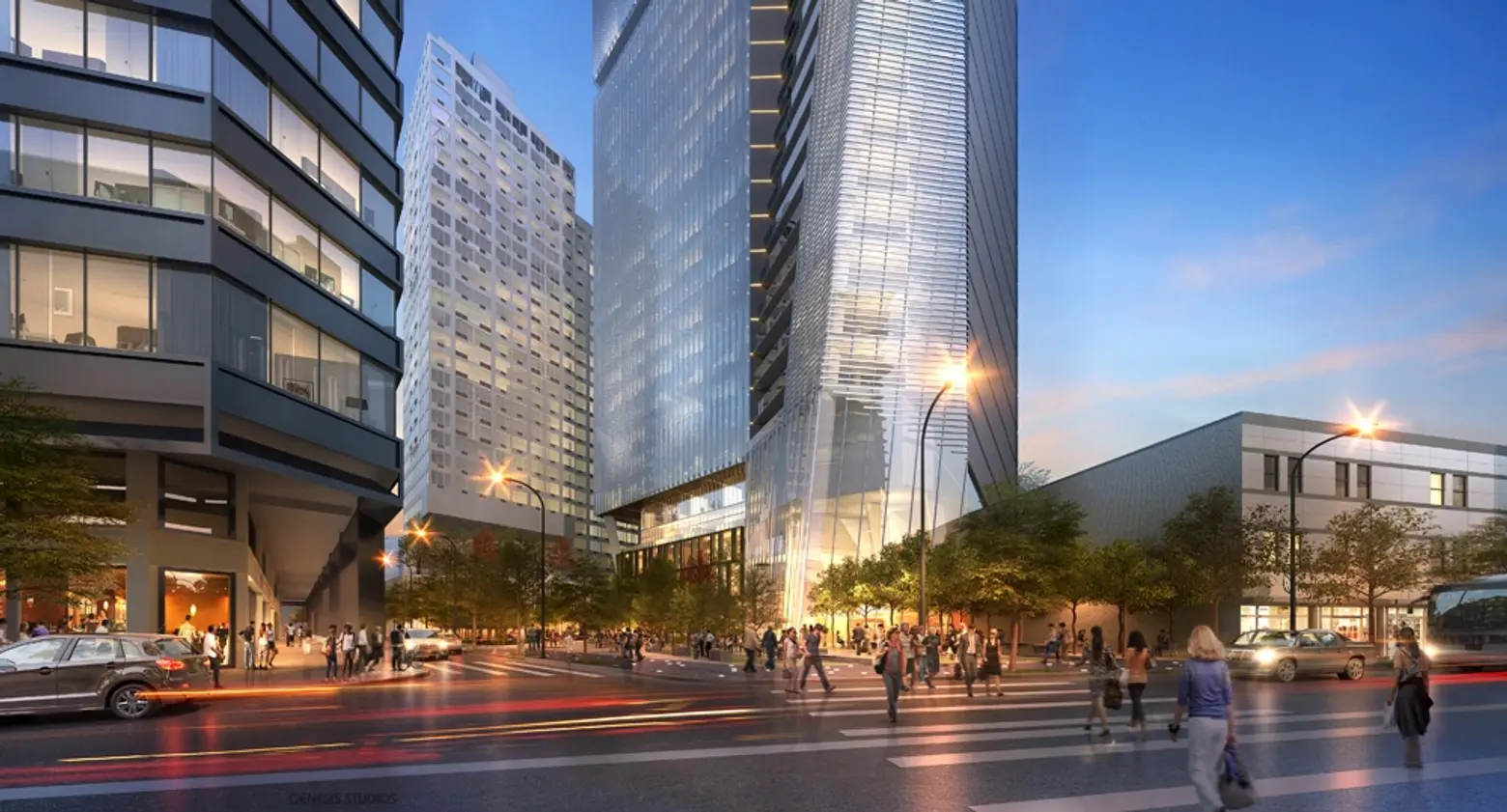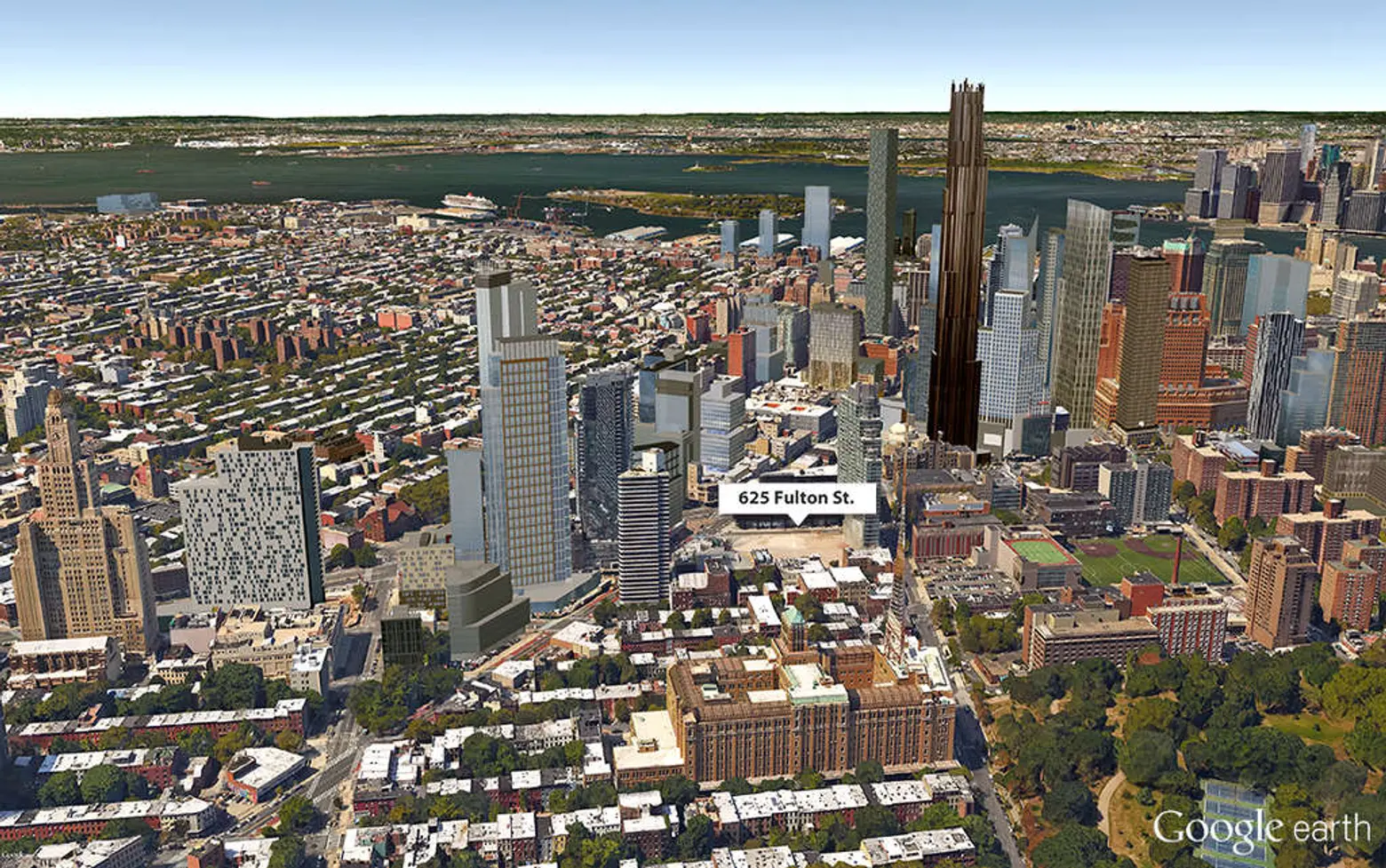 Partial view of future Downtown Brooklyn skyline
[Via CityRealty.com]
Renderings: Albo Liberis /Genesis Studios
RELATED: