New Renderings and Video Released for Sheepshead Bay's Waterfront Vue Condominium
Rybak Development's latest venture named the Vue Condominium will add a bit of pizzazz and a sizable plaza to a popular stretch of Emmons Avenue in Sheepshead Bay. Rising from a prominent, full-block parcel at the intersection of Emmons and Sheepshead Bay Road, the envisioned eight-story structure replaces former neighborhood fixture the El Greco Diner, whose site was snapped up by Sergey Rybak and Jason Reznik for $13 million in late 2014.
The project first appeared one year ago, and now a handful of renderings and a video have been released by the developers. The 175,000-square-foot structure will be the first LEED Certified building in south Brooklyn and will house 58 condos, 26,000 square feet of retail, two commercial office units, and a 134-car garage shared by tenants and businesses. The 9,000- square-foot plaza will take up a quarter of the development site and will have raised planters, ambiance lighting and bicycle parking.
Neighborhood-based Zproekt are the designers of the eclectic structure that will sport concrete diagonal bracing along its glass-sheathed retail base and a jambalaya of indents, setbacks and balconies above. There will be ten units per floor on levels two through six, and eight units on the seventh floor. The development's teaser site has launched and shows a countdown clock and the captivating video fly-through shown above. Amenities will include bicycle parking, a rooftop loung, terrace, pool, and commanding waterfront views of the bay and marina. The projected sellout for all units is $77 million and completion is expected in June 2017.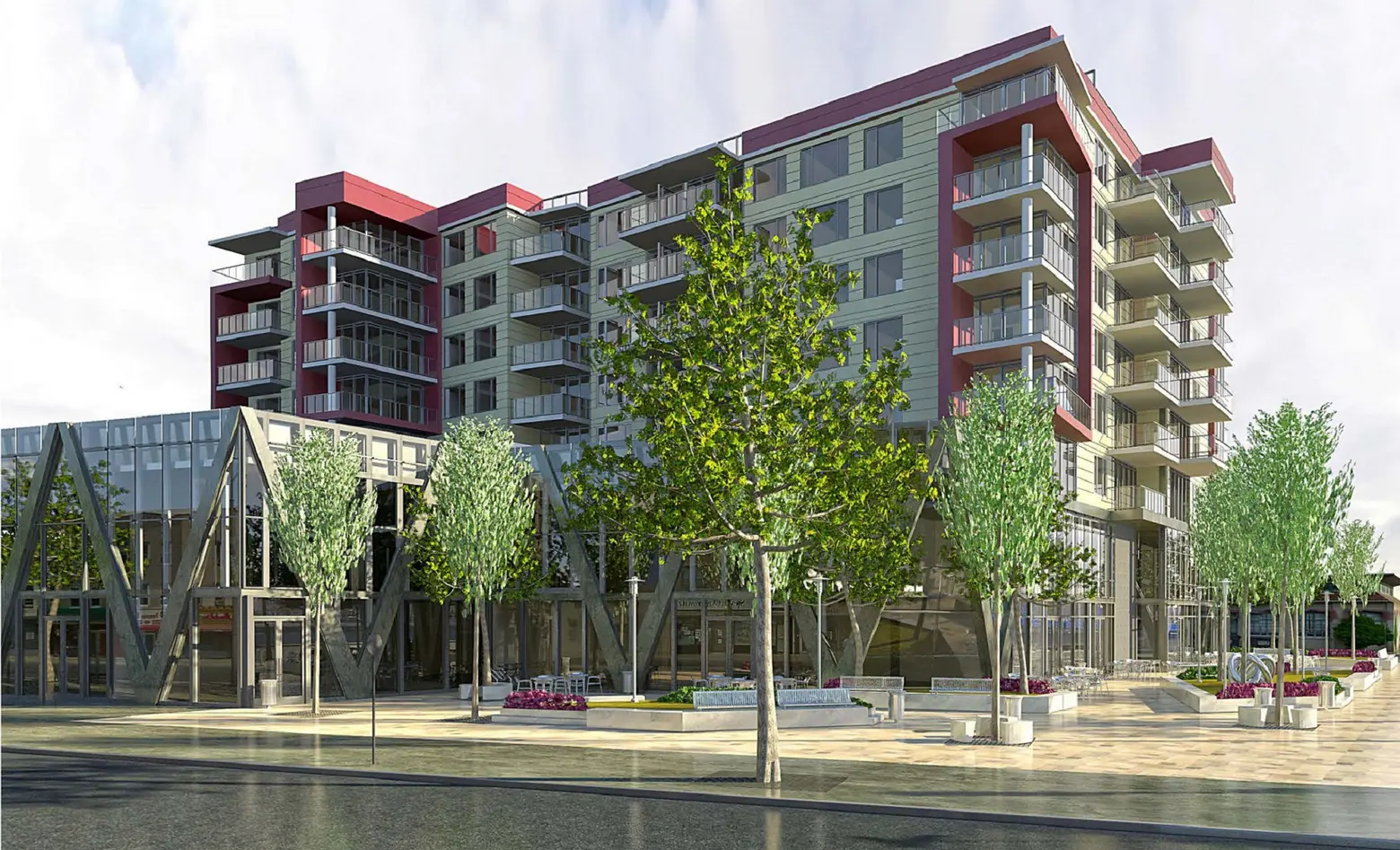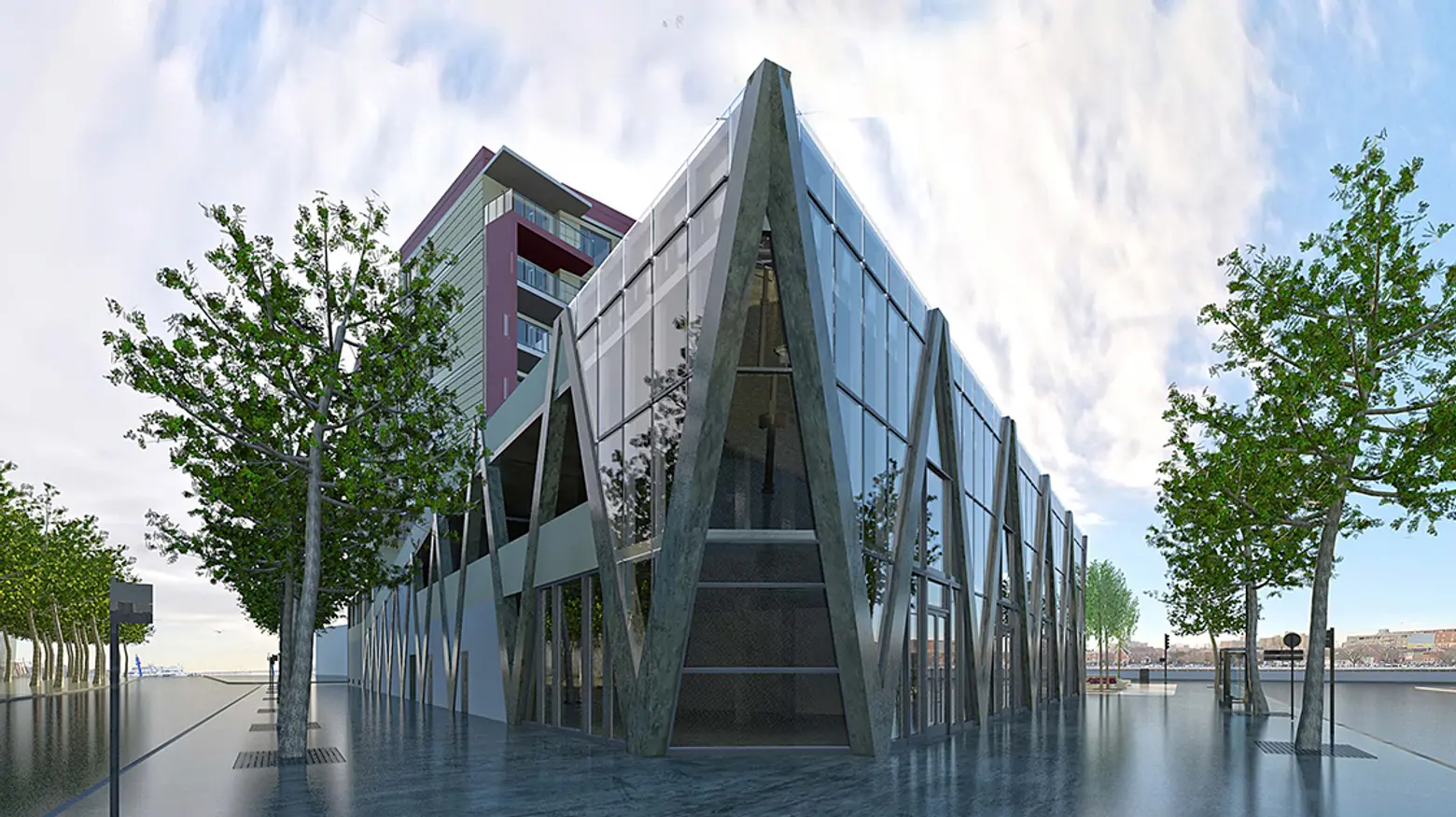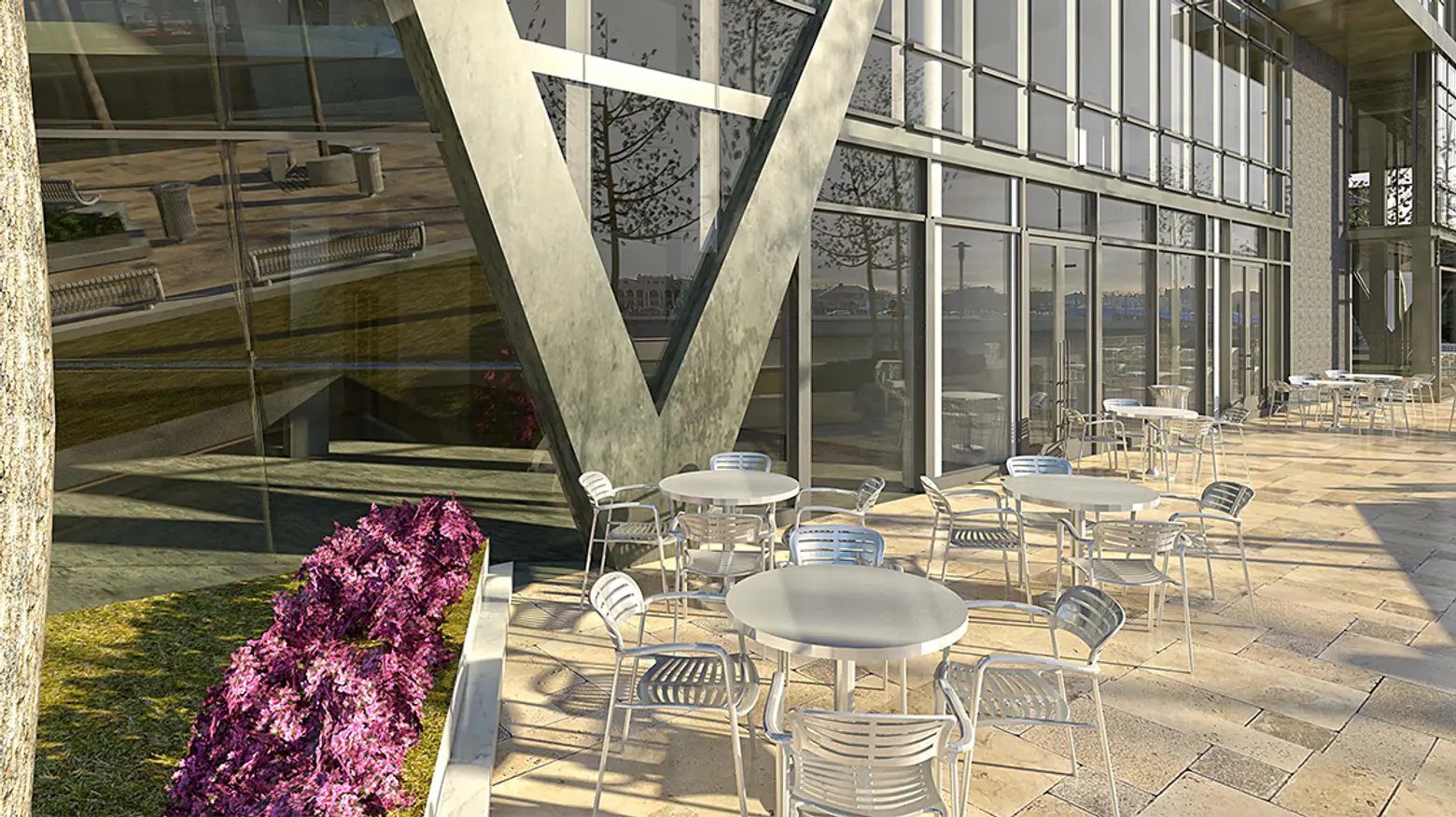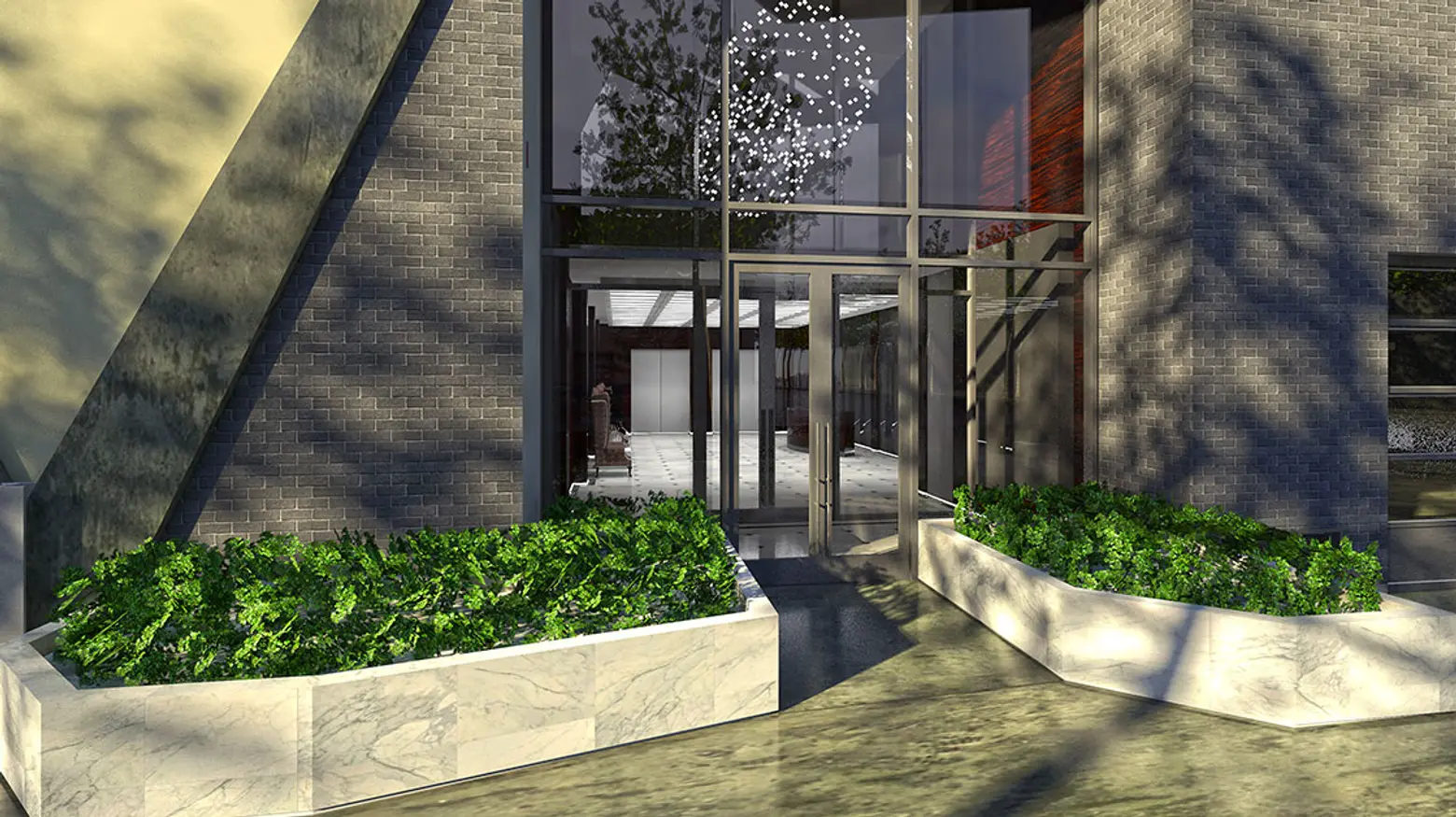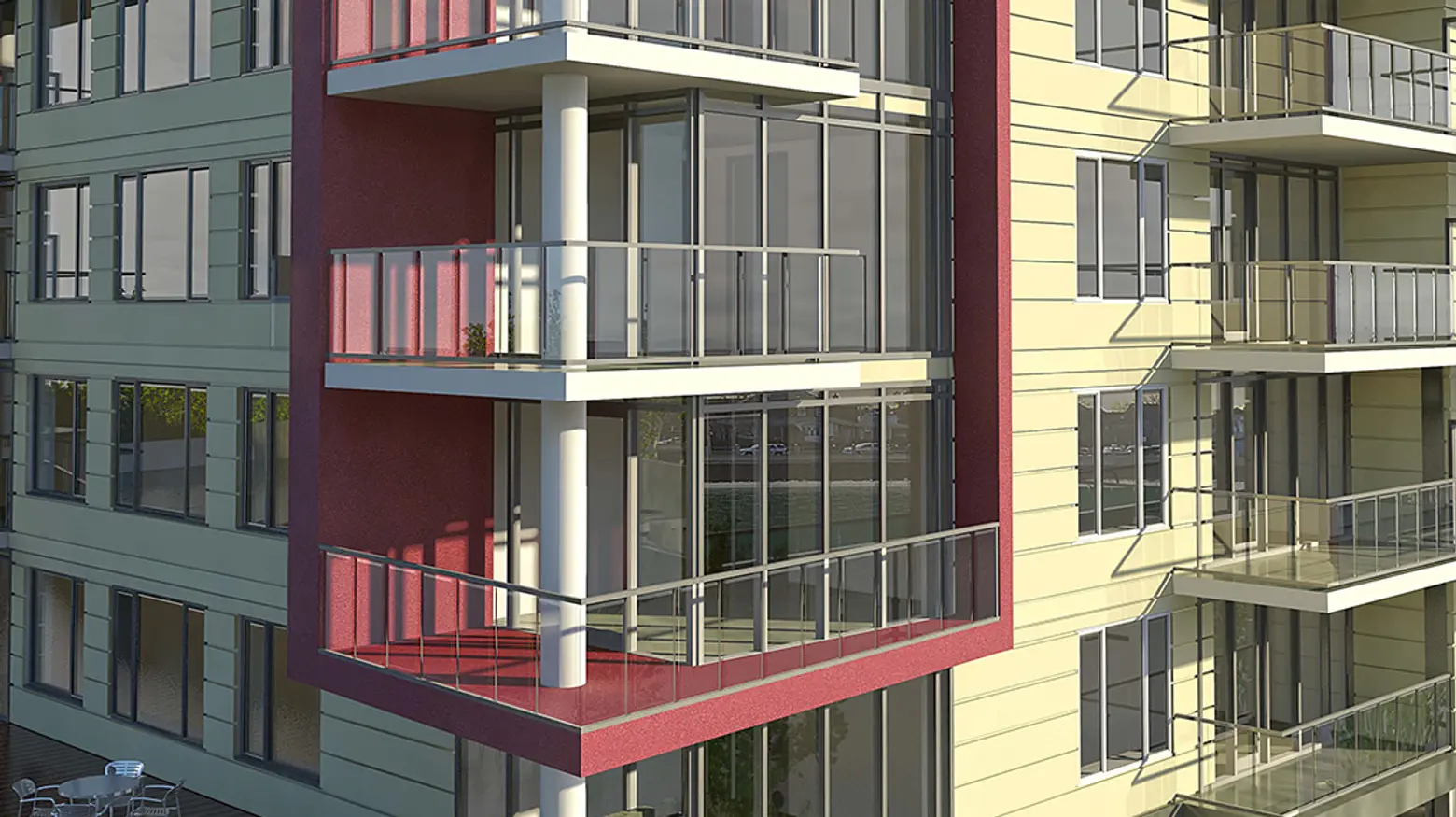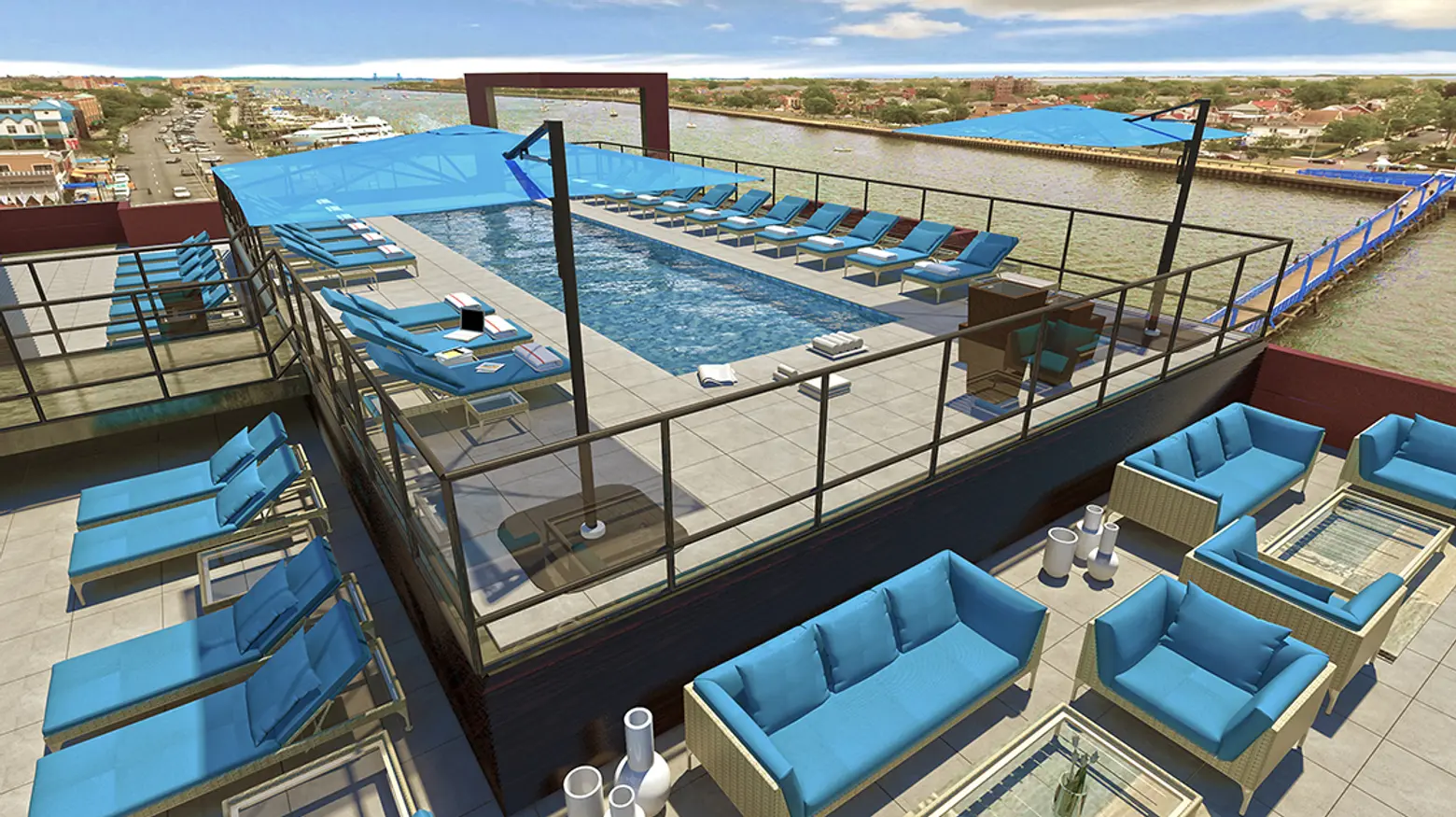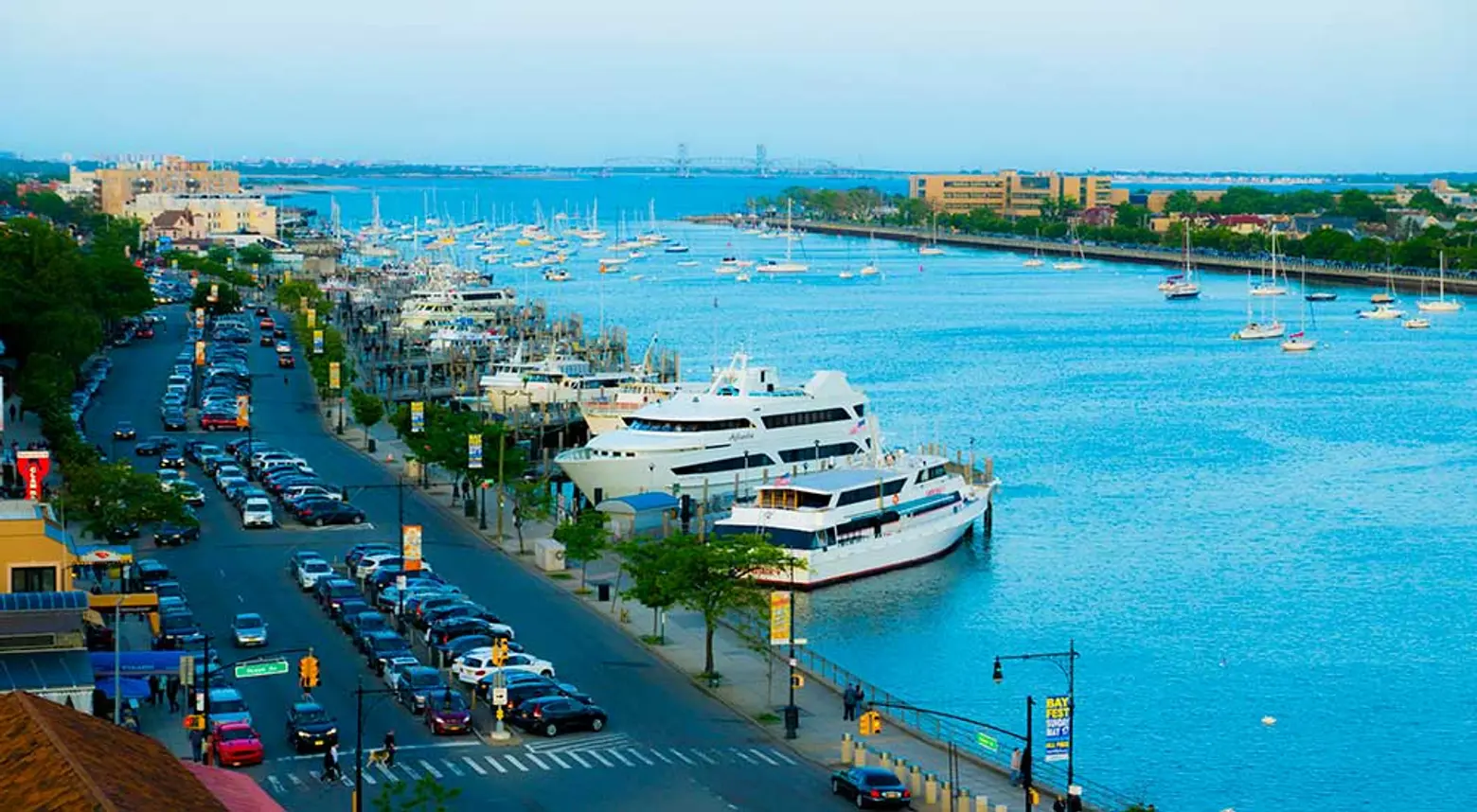 Renderings courtesy of Rybak Development
The neighborhood, named after after the edible sheepshead fish found in the accompanying bay, is experiencing a mini construction boom. Just north of the site and across the Belt Parkway, a 30-story residential tower being developed by Muss Development will rise at 1501 Voorhies Avenue. Across the bay, Rybak is wrapping up construction at 104 West End Avenue and recently finished a 24-unit condominium building at 37 West End Avenue. There, only two units remain on the market: a second-floor two-bedroom for $796,600 and a fifth-floor two-bedroom for $876,000.
To view future listings for the Vue Condominium, visit CityRealty.
RELATED: