New NYCHA deal will turn 5,900 units to private developers and raise $1.5B for repairs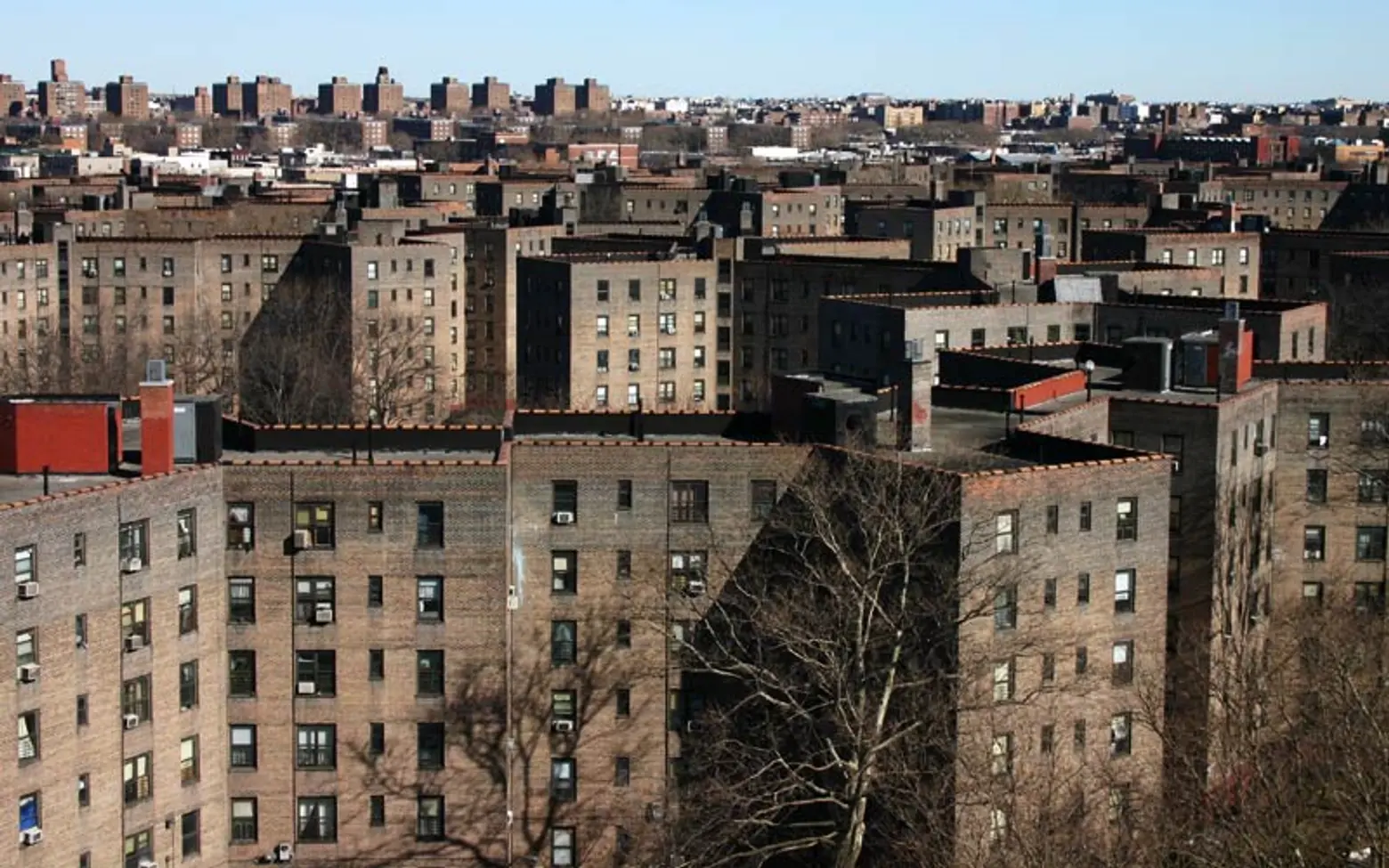 The New York City Public Housing Authority has inked an agreement that will turn 5,902 units over to private developers and raise over $1.5 billion for much-needed repairs, Crain's reports. In 2018, Mayor Bill de Blasio announced plans to convert 62,000 apartments by 2028 and has so far converted over 7,000 units. Thursday's deal represents "the largest single package of conversions yet undertaken by the agency," according to Crain's. Included in the deal are five complexes: Linden Houses and Boulevard Houses in East New York, Williamsburg Houses in East Williamsburg and Audubon Houses and Harlem River Houses 1 and 2 in Harlem. The long list of selected developers includes major builders like L+M Development and Hudson Companies and some smaller players.
The bulk of the conversions fall under the city's Rental Assistance Demonstration (RAD), a federal program that converts apartments into the Section 8 housing program. The developers then lease the buildings from NYCHA, operating as private landlords and collecting subsidies while residents continue to pay 30% of their income as rent.
NYCHA also announced on Thursday that it closed on a deal to convert 2,625 units throughout nine buildings in Brooklyn, which will raise $350 million for repairs. The agency expects to close on another conversion of 1,718 units in Manhattan soon.
Jonathan Gouveia is overseeing NYCHA's RAD conversions and is looking to accelerate the pace of the deals in order to hit the agency's 2028 goal. "I have been impressed because these are complicated deals and we have found private partners willing to go through the steep learning curve," he told Crain's. "As long as we keep forming good partnerships, we will hit this target."
The agency hopes to raise half of the $40 billion needed to address repairs across NYCHA's extensive portfolio from RAD conversions.
[Via Crain's]
RELATED: