Museum Architect-Renovated Tribeca Townhouse With Subterranean Vault Sells for $13.8M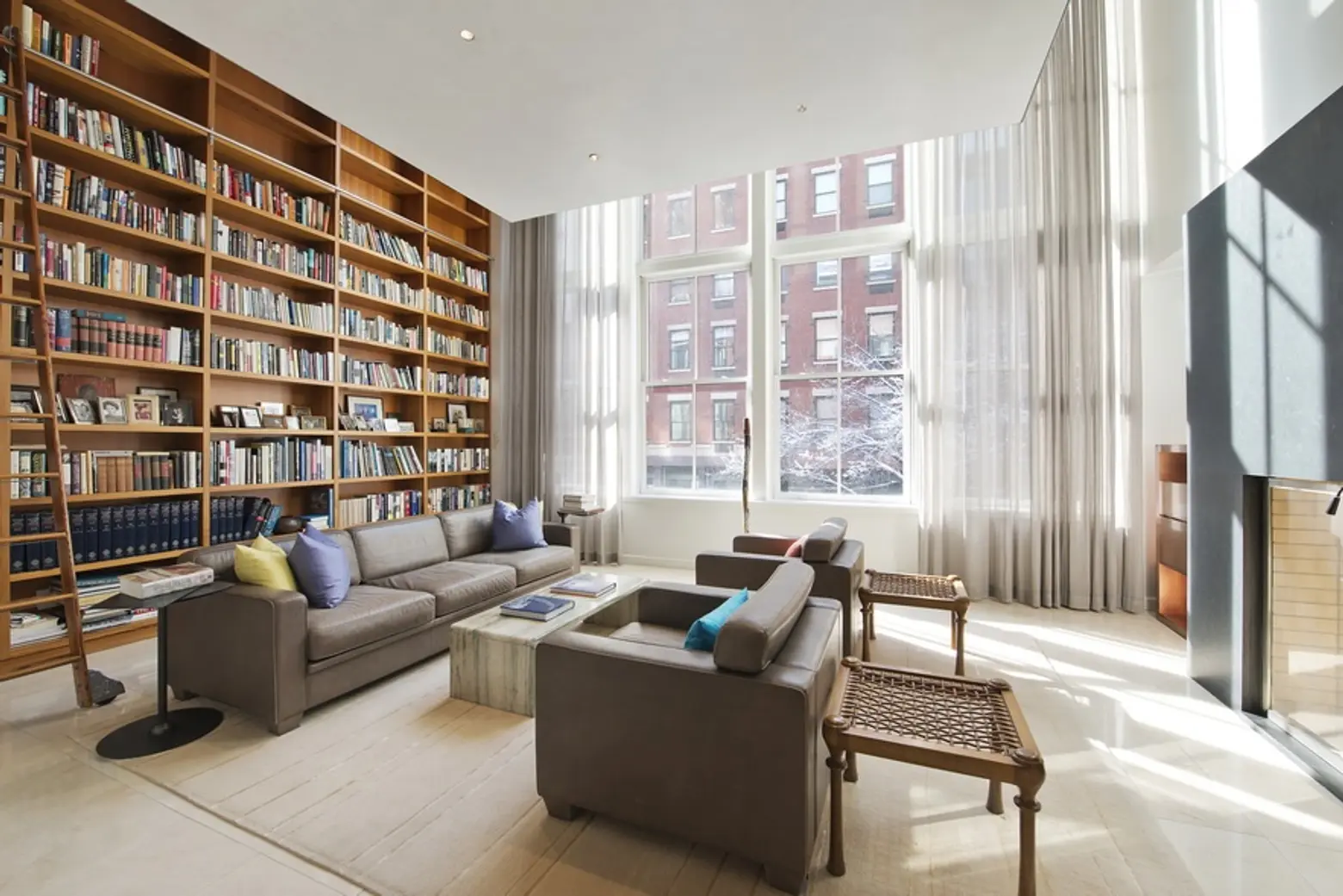 A red-brick townhouse with some legit architect cred behind it has just sold for a very discounted $13.8 million, much lower than its original $18 million ask. The property at at 148 Reade Street was constructed in the 1990s by Guenther Petrarca, and later renovated by famed museum architect Richard Gluckman (his clients include the Whitney and the Gagosian Gallery). The glass and stone mansion boasts 6,800 square feet of space to stretch out in, which includes a media room, a playroom, an elevator, a private garage on the ground floor, and a 500-plus-square-foot duplex terrace with 360-degree views and a waterfall wall. There's also a pretty cool 23- by 24-foot vault that sits below the sidewalk, a feature that harkens back to site's 19th century roots when subterranean vaults were the norm.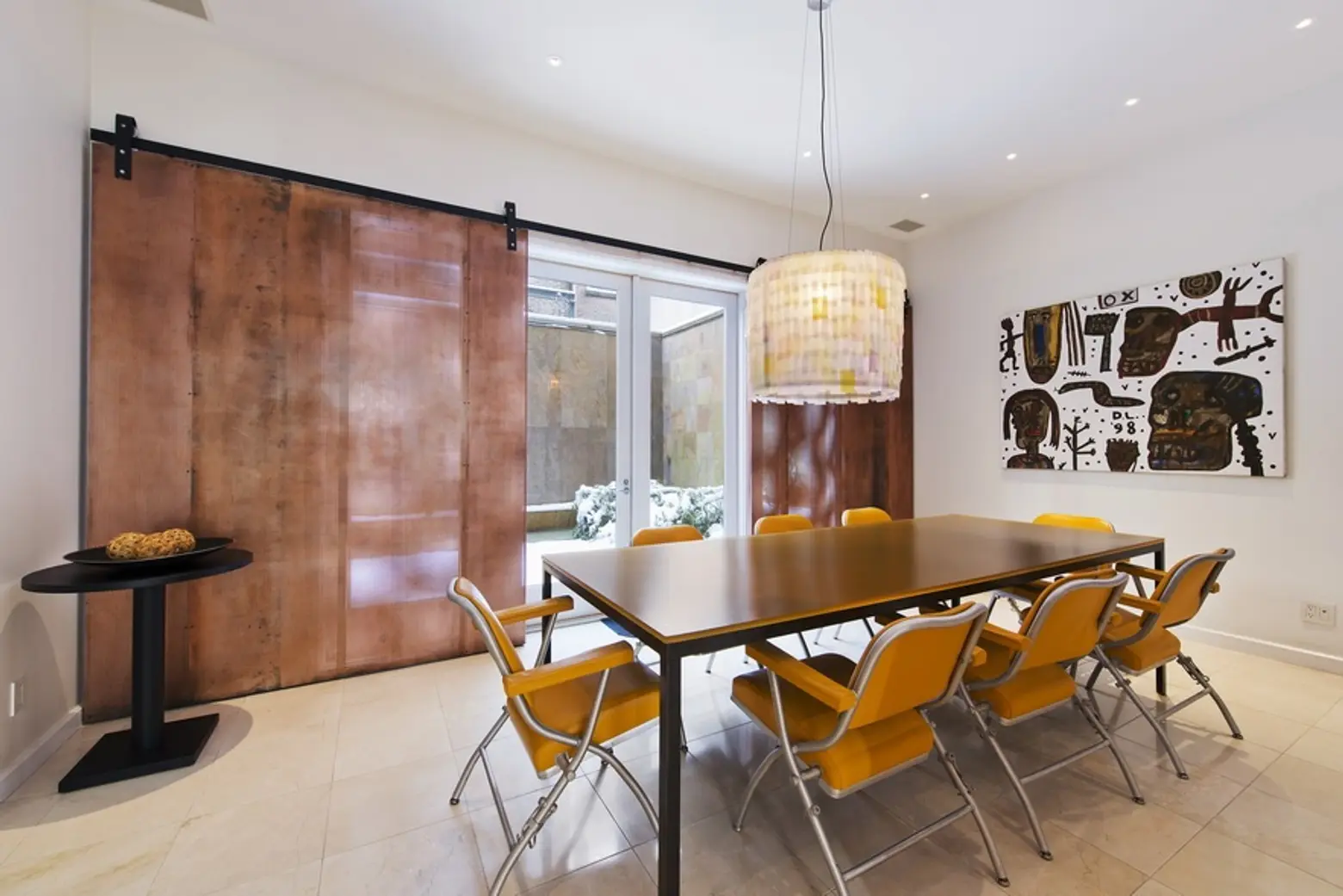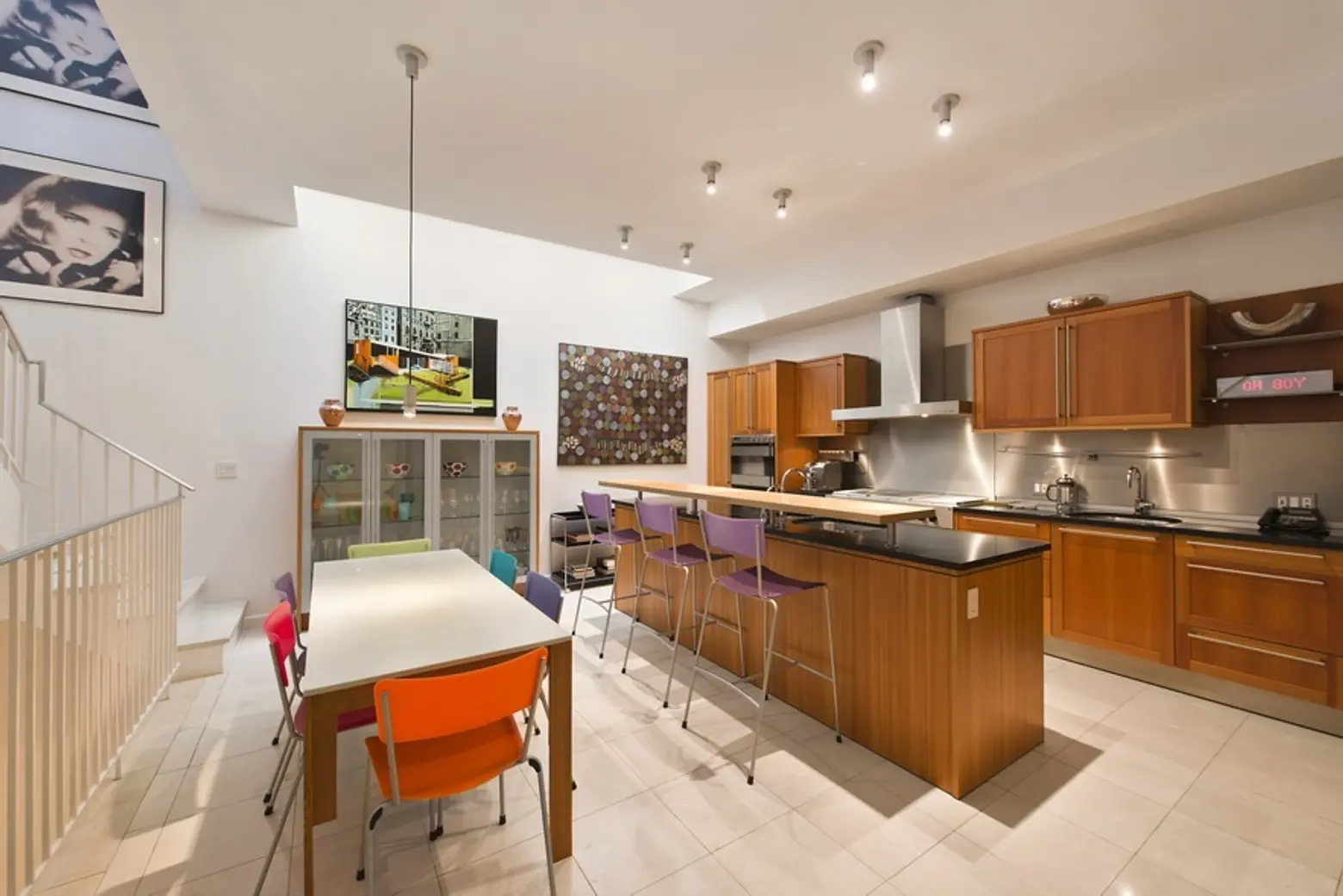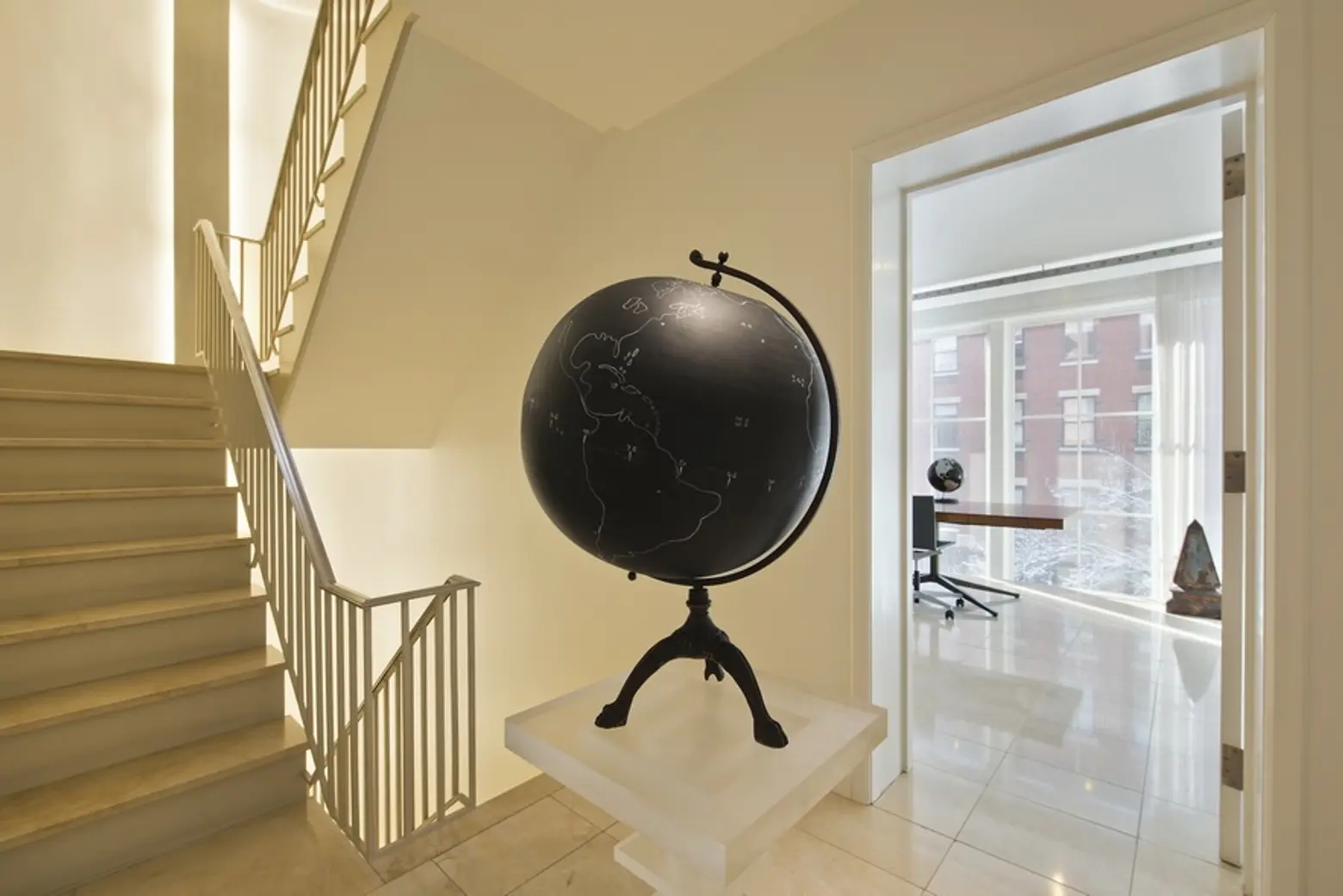 In total there are five full bedrooms and 2.5 baths. Some of Gluckman's updates to the home include sleek, modern additions like built-in floor-to-ceiling bookcases, a wood-burning fireplace, custom lighting, and a custom copper magnetic door. The living room (as seen at top), however, is without a doubt the winning space with its 20-foot ceilings and floor-to-ceiling wall of windows (although without the "floating office" the impression of the space would probably be much greater). Interestingly, the original architect also designed the home to be energy efficient and as such it uses a geothermal heating and cooling system—very forward-thinking for a 1990s construction.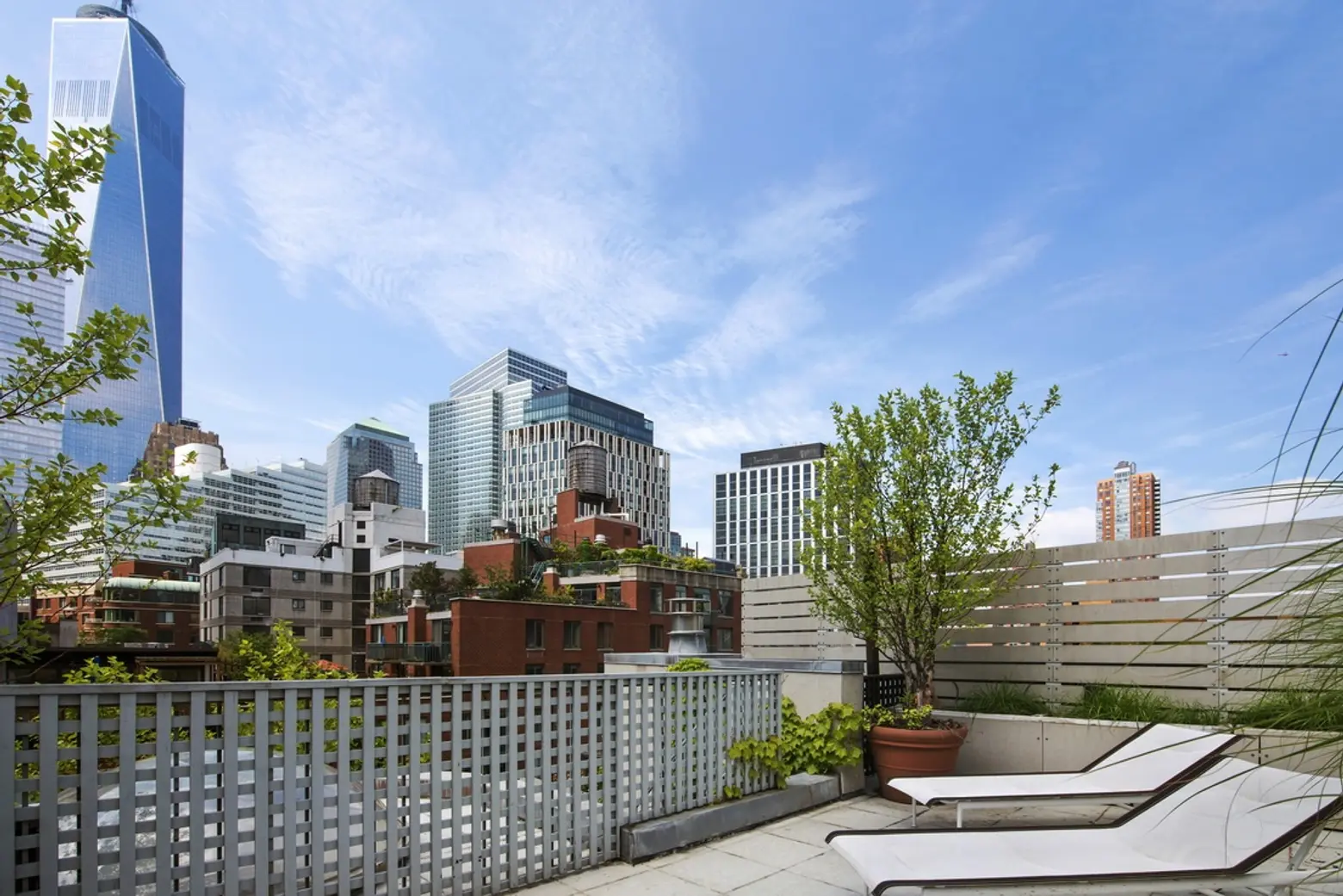 The home is topped off with a duplex roof terrace that's been professionally planted. But the garden really can't compare to the stunning skyscraper views.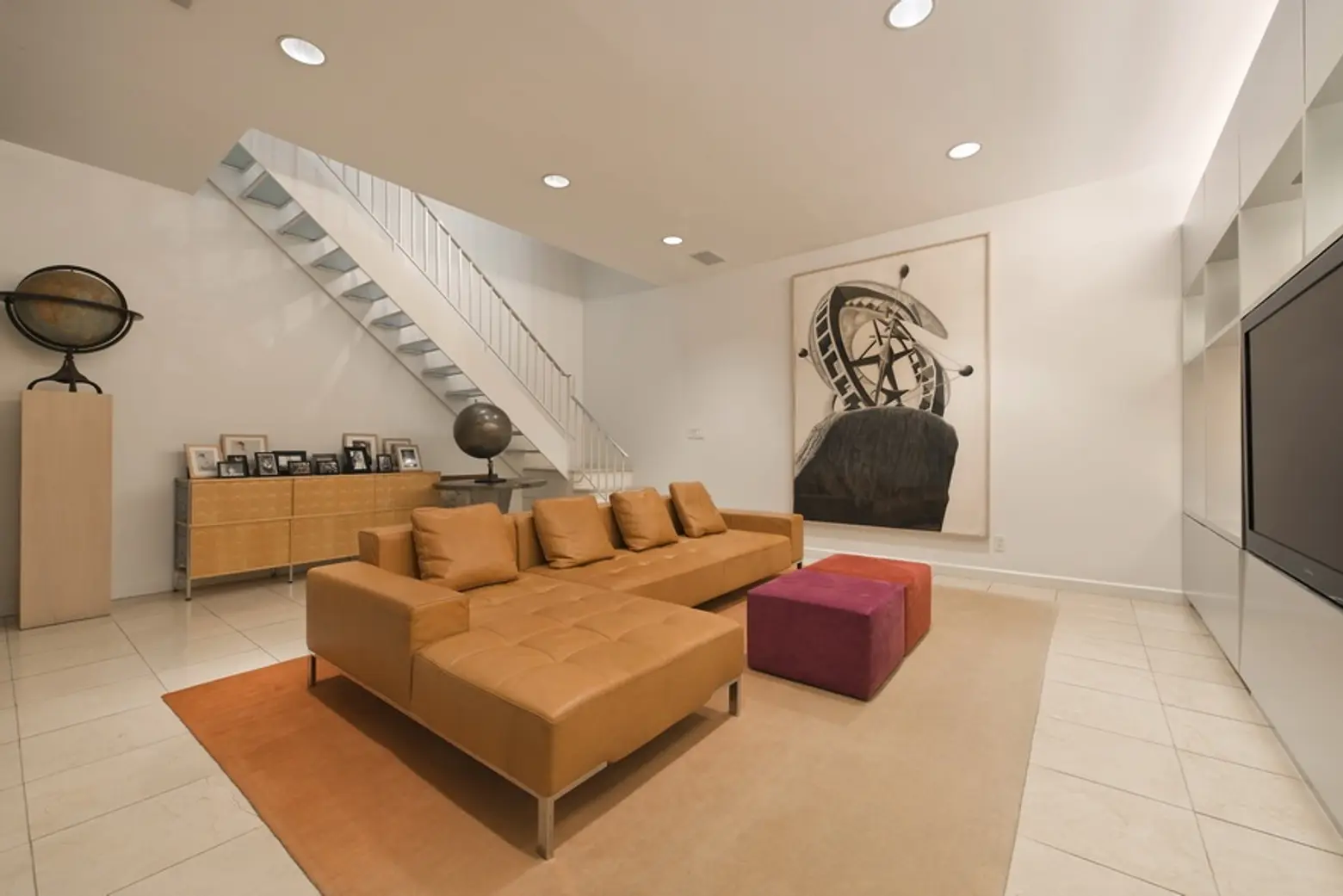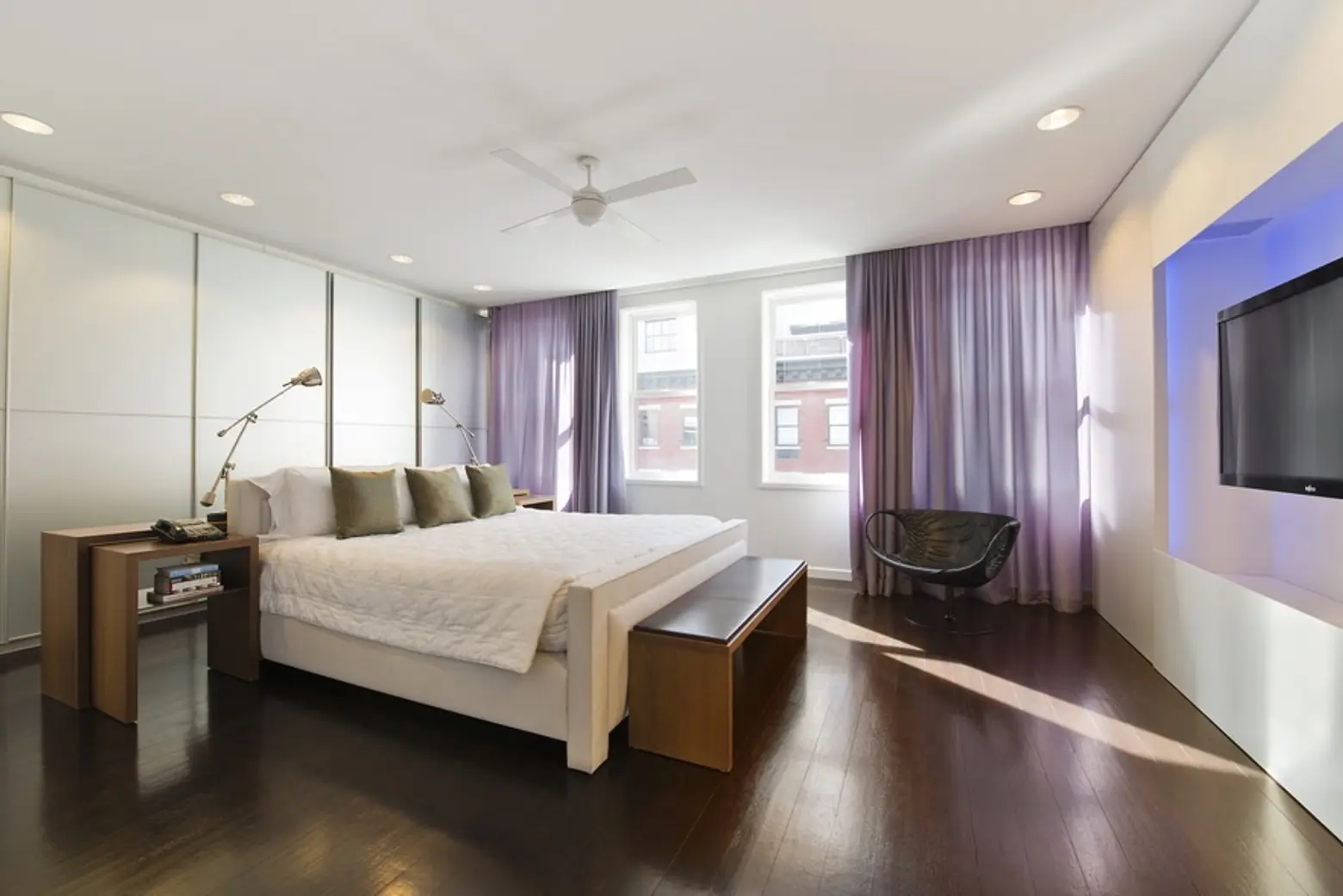 While there is no shortage of frills to be found at this address, the fact that there are no windows on the first floor and a modest number (and relatively modestly sized for a property of this caliber) on the other six levels probably played into the price cut. The owner originally listed the massive mansion in the summer of last year for $18 million then reduced to $16.5 million before it finally changed hands for $13.8 million.
[Listing: 148 Reade Street by Ryan Serhant and Katherine Salyi at Nestseekers]
RELATED: