MTA rolls out OMNY card machines at select subway stations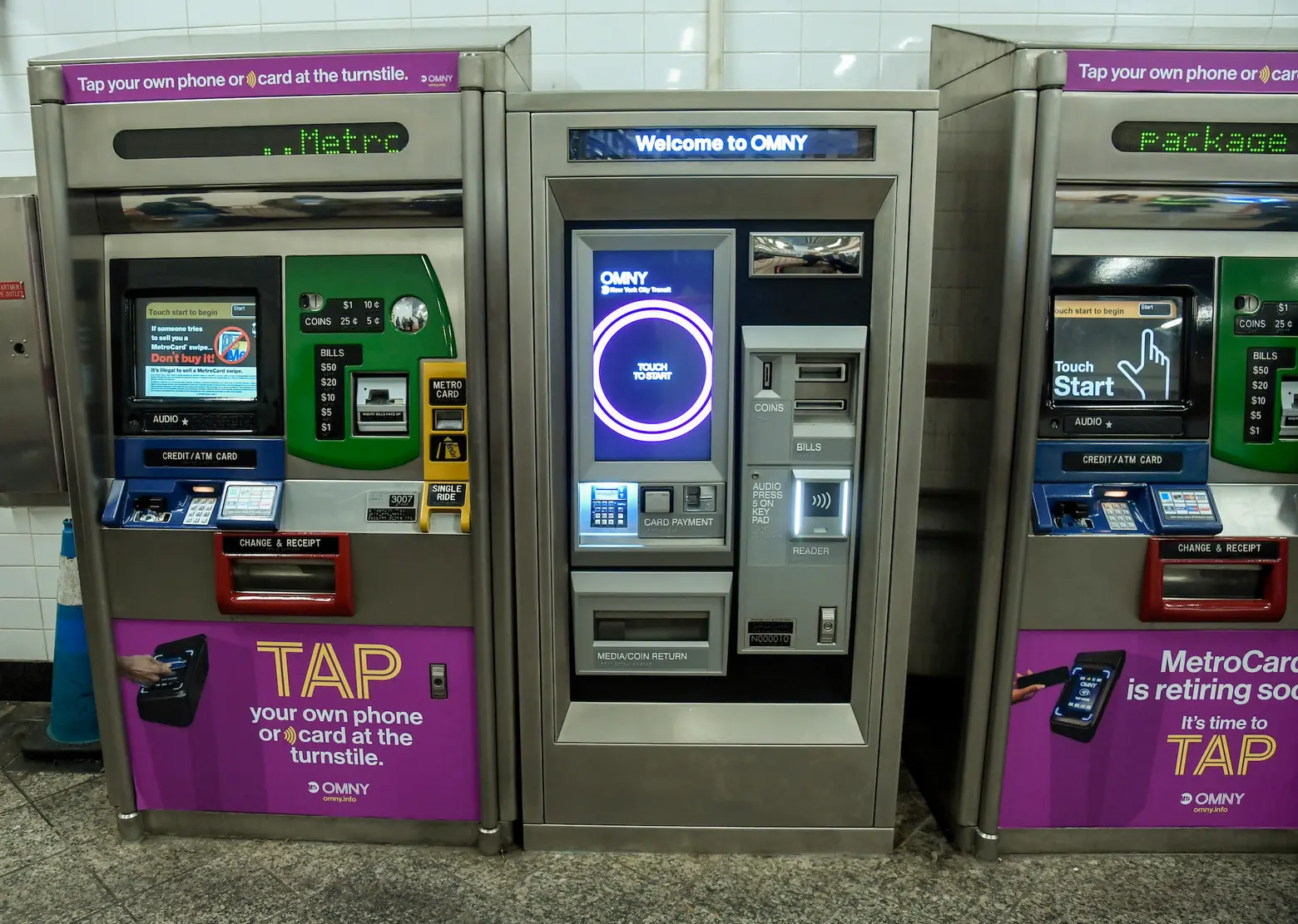 The time has come. The Metropolitan Transportation Authority on Monday installed the first OMNY vending machines at select subway stations across the city, marking a major step in the retirement of the MetroCard. The new machines allow people who pay with cash to purchase a tappable card to use at the turnstiles, which are all equipped with tap-to-pay technology. The installation of OMNY vending machines, which will also accept cards and digital wallets, in all 472 stations will continue through 2024.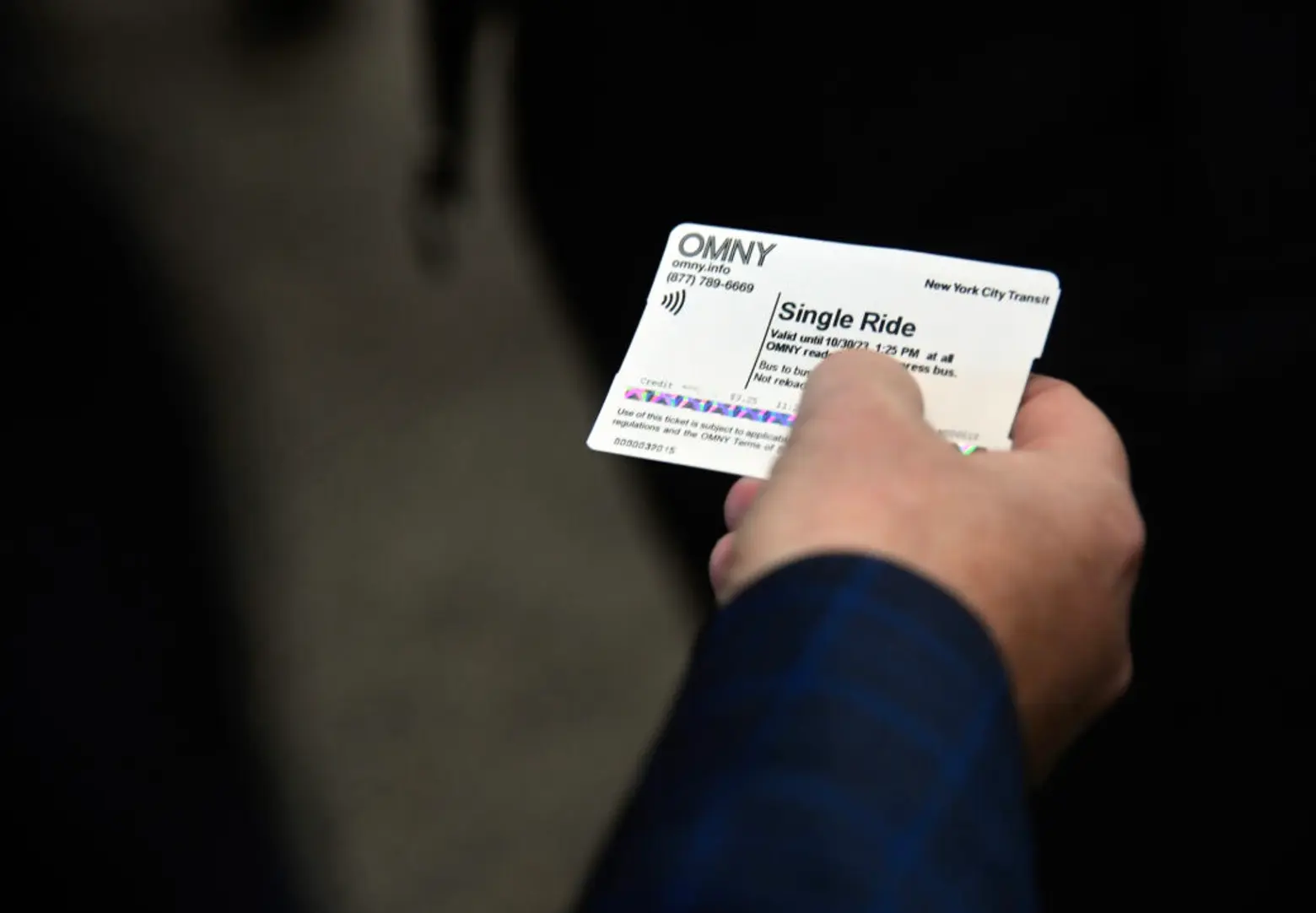 "Installing OMNY vending machines in subway stations makes it easier than ever for transit customers to leave MetroCard in the past and embrace the convenience of tapping, especially those who pay with cash to ride," NYC Transit President Richard Davey said. "Our station agents are trained and ready to support customers who make the switch to OMNY so they can start tapping."
The new OMNY machines are now in service at the following stations:
86th Street – 4, 5, and 6 lines -​ at the Downtown and Brooklyn entrance
Atlantic Avenue – Barclays Center – B, D, N, Q, R, 2, 3, 4, and 5 lines​​​​​​​​​
-Atlantic Avenue/Flatbush Avenue/Barclays Center entrance
-Pacific Street/4th Avenue entrance
Bowling Green ​​- 4 and 5 lines
Fordham Road – B and D lines -​​ at the East 188th Street/Grand Concourse entrance
Fordham Road – 4 line
Junction Boulevard – 7 line
For a limited time only, commuters can buy a new reloadable OMNY card for $1, which is the same price as a new MetroCard. Customers can also buy a new single-ride OMNY ticket for $3.25
The MTA will pilot the use of the new OMNY machines and gather feedback from customers before expanding service to more stations.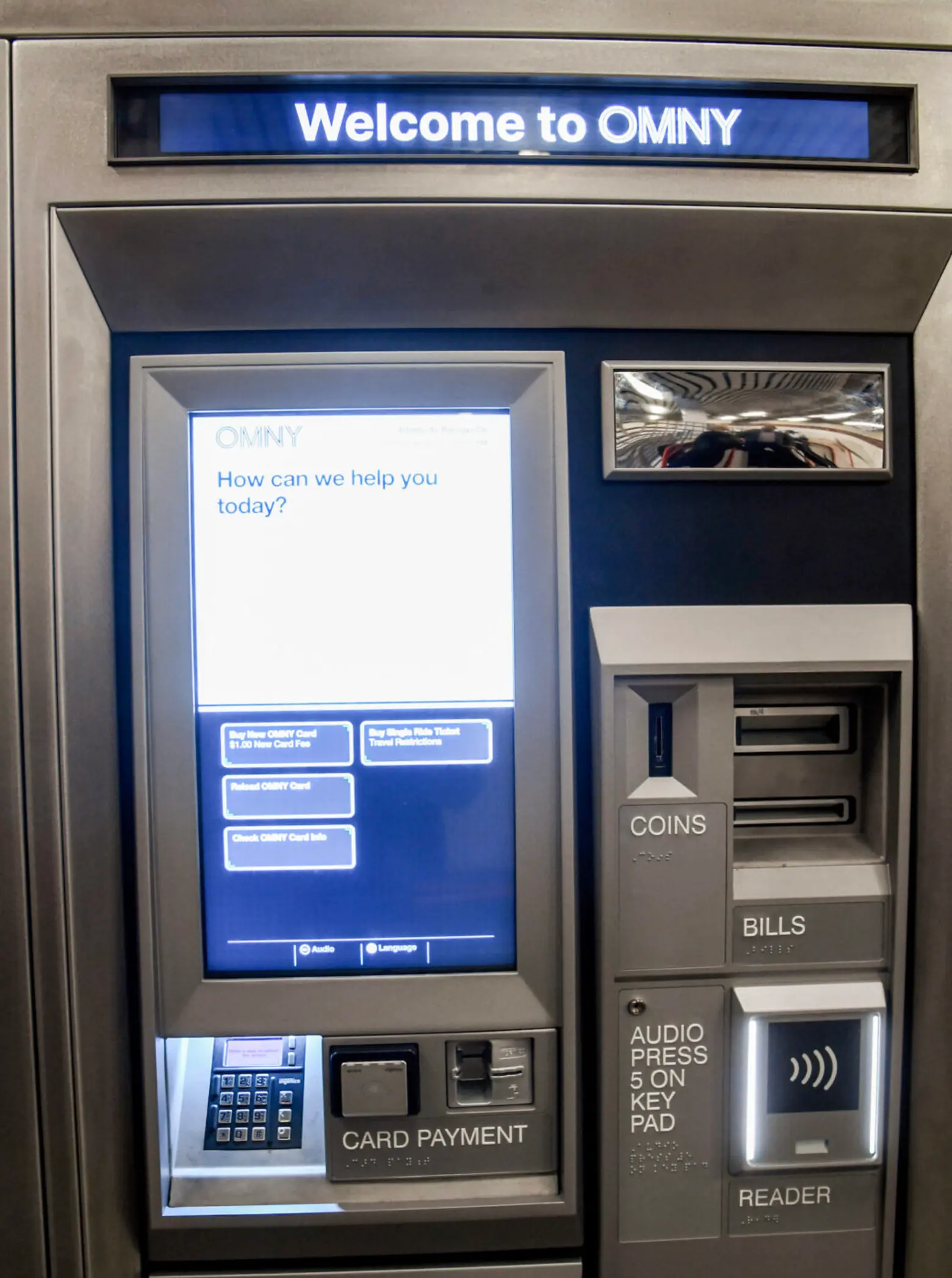 With OMNY, riders can tap and pay for fares through a digital wallet on smartphones or watches, with a credit or debit card with microchips, and with a reloadable OMNY card.
"Vending machines that allow people paying with cash to use OMNY now means that everyone can take advantage of OMNY's benefits, such as the $34.00 rolling seven-day fare cap, and the simplicity of tapping your OMNY card at the reader," Manhattan Borough President Mark Levine.
"If you haven't already, now is the time to trade in your MetroCard for OMNY – it's the future of transportation in New York."
The city began the gradual replacement of the MetroCard with OMNY in 2019 when they launched a pilot program of the contactless payment system that allowed riders to tap their credit cards, debit cards, and smartphones to pay fares.
In September 2022, the MTA announced that it would be replacing all of the subway system's MetroCard vending machines with OMNY machines by the end of 2023. The transit agency said they would begin swapping out the classic machines for OMNY during the first half of 2023 after finalizing hardware and software testing, as NY1 reported.
The installation of OMNY vending machines in all 472 subway stations will continue through 2024.
RELATED: