Matthew Strong Reinvents the Iconic Eames Sofa Using Lightweight Carbon Fiber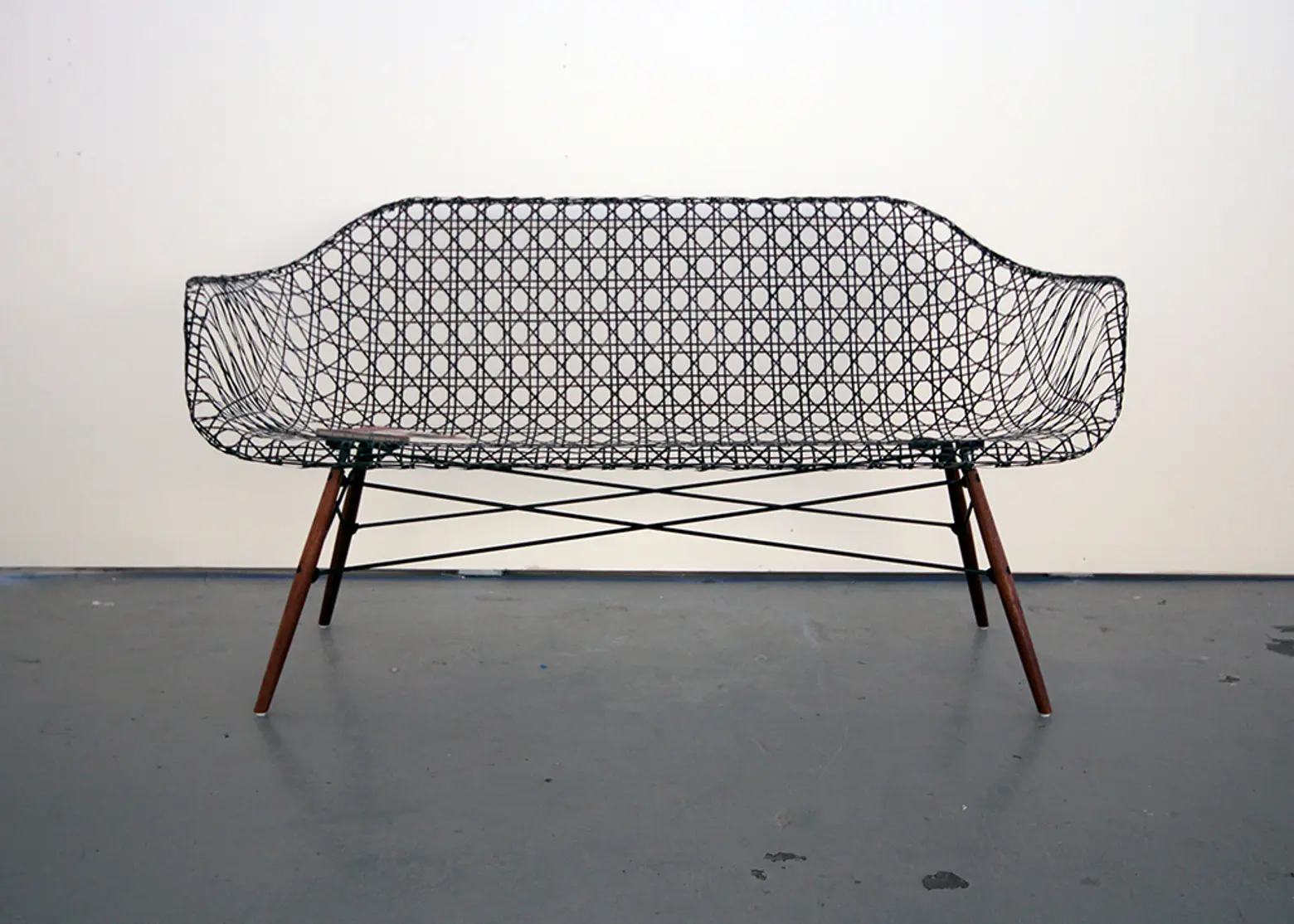 Architect and designer Matthew Strong pays homage to the Eames by re-inventing their classic Molded Fiberglass Chairs. Called the Carbon Fiber Eames Sofa, this light and elegant design is produced by weaving carbon fiber tow into a streamlined new piece that can accommodate more than one person.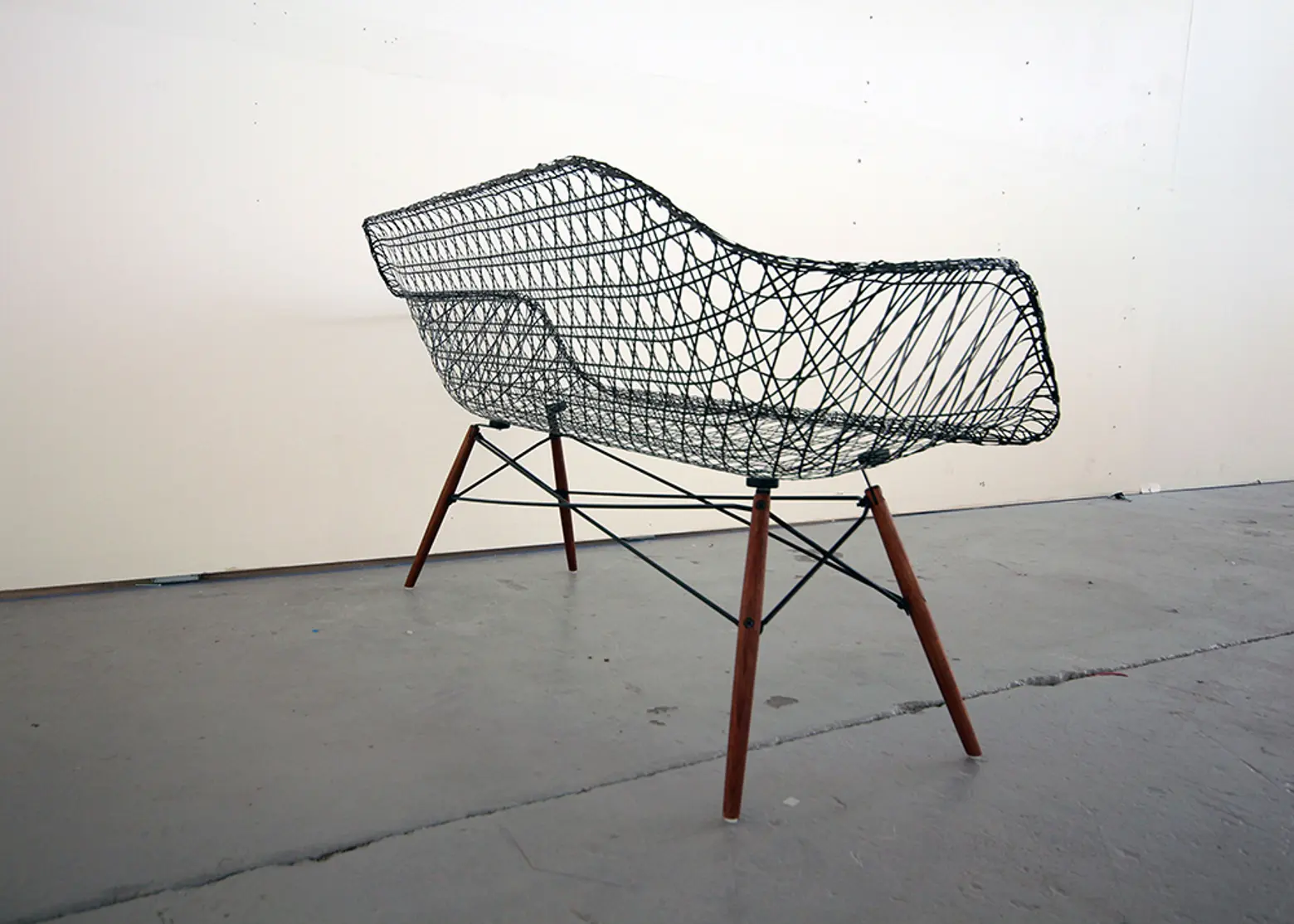 Charles and Ray Eames' classic fiberglass shell chairs have been in production for almost 60 years, seeing only a few tweaks over the decades to accommodate more eco-friendly materials (a plastic version was also introduced at one point). The production of the fiberglass iterations involved the binding of millions of fiberglass threads into one strong and sturdy shape that would then be coated in paint and pressed to create a glossy, candy-like shell. When compared to the Eames originals, Strong's take is certainly familiar but stands out by revealing the seat's inner-workings. Or in other words: this new sofa shows off what the classic seat hides.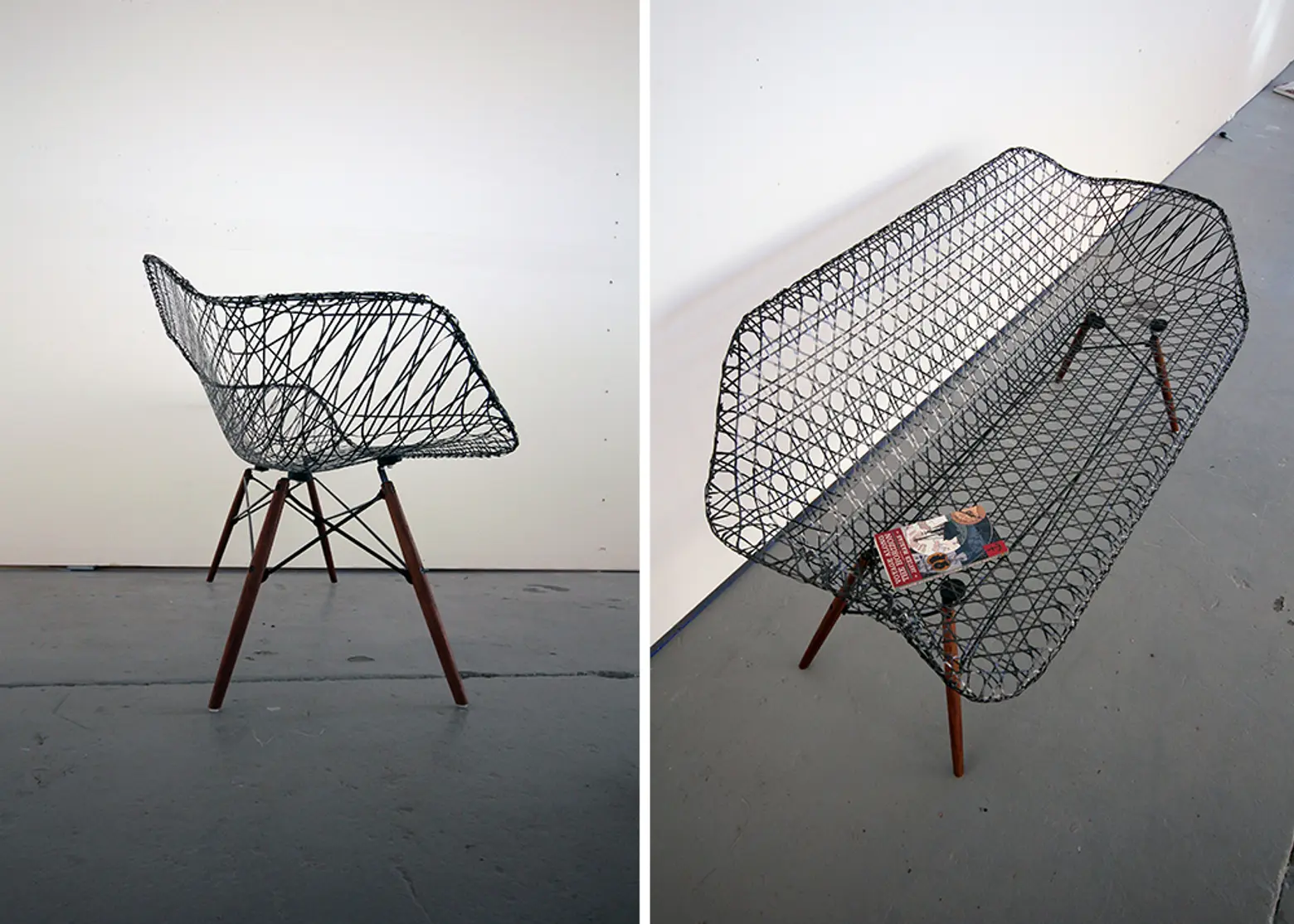 Several prototypes of a longer version of the shell chair did appear back in the 1950s, but this model was never mass-produced due to the amount of fiberglass required and its resulting weight. Though these material limitations were unfortunate at the time, now, we feel this is where the beauty of the woven design lies: Matthew Strong made a lost Eames design possible by using materials available today.
More of Matthew Strong's work can be seen here.
[Via Fast Co. Design]