Massive $39M Trump World Tower 'sky mansion' has 16 rooms, 24 hidden TVs, and 20+ closets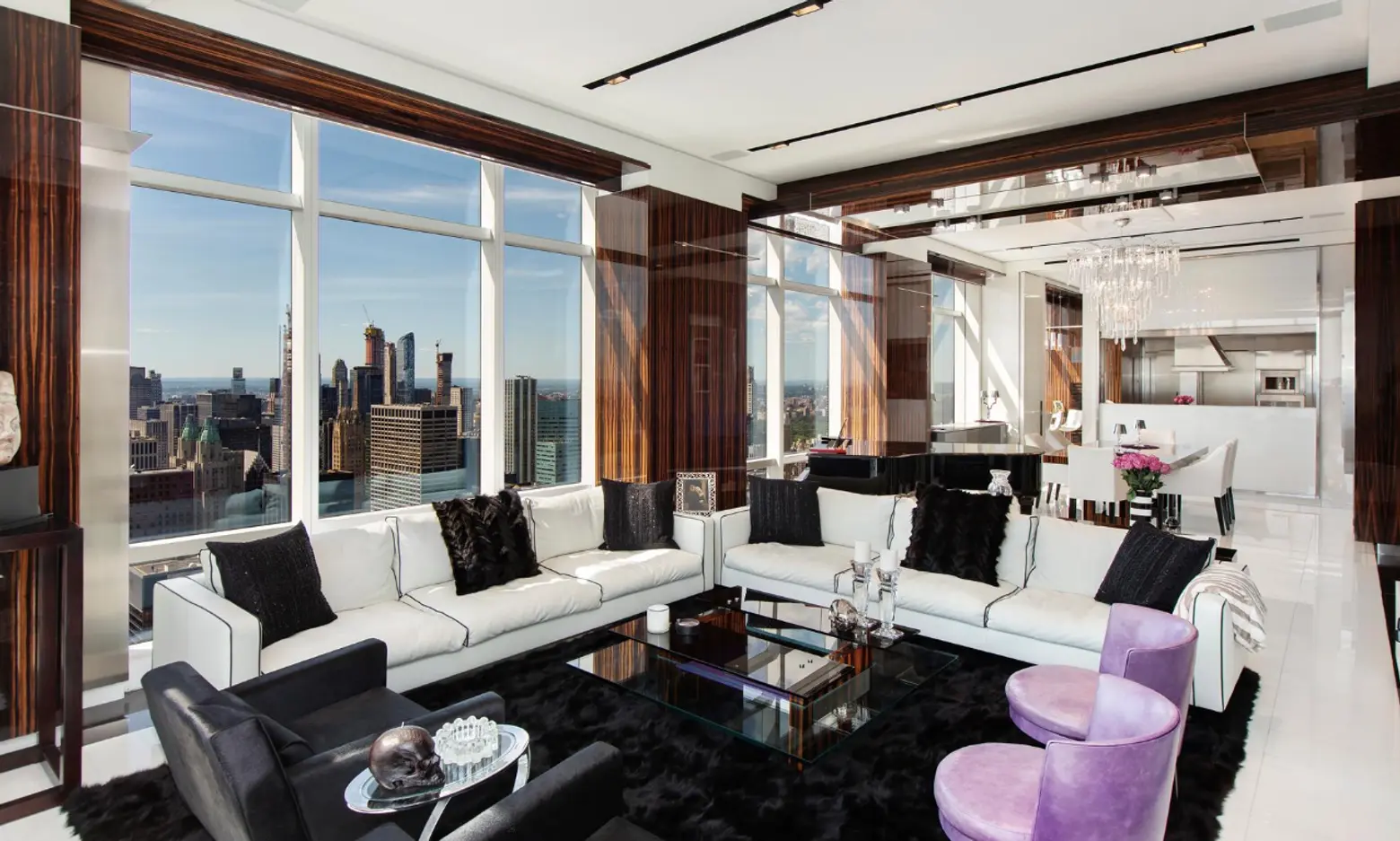 The listing for this 7,500-square-foot, 16 room, six-bedroom property in the Trump World Tower at 845 United Nations Plaza calls the massive home a "mansion in the sky," and that gives you an idea of just what to expect, though you might already guess what to expect from the (almost) entire 82nd floor of the modern-luxe-encrusted tower. There are, of course, the 360-degree views, which reach to the moon. And a peek at the floor plan affirms a dizzying magnitude of square footage in one single Turtle Bay condominium.
With a home like this, you really never have to leave your apartment. And you certainly need never leave your building. Under your own roof there's a personal gym, a home office fit for a CEO, an art gallery, not one but two state-of-the-art kitchens, two laundry rooms and a temperature-controlled wine room. Voice and touchscreen smart home technology includes 24 televisions hidden about behind automated panels, automated curtains, integrated sound systems, LED lighting that changes color with your mood and sophisticated privacy panels. Even in the master closet you'll find motorized racks to shift clothing to where you can reach it.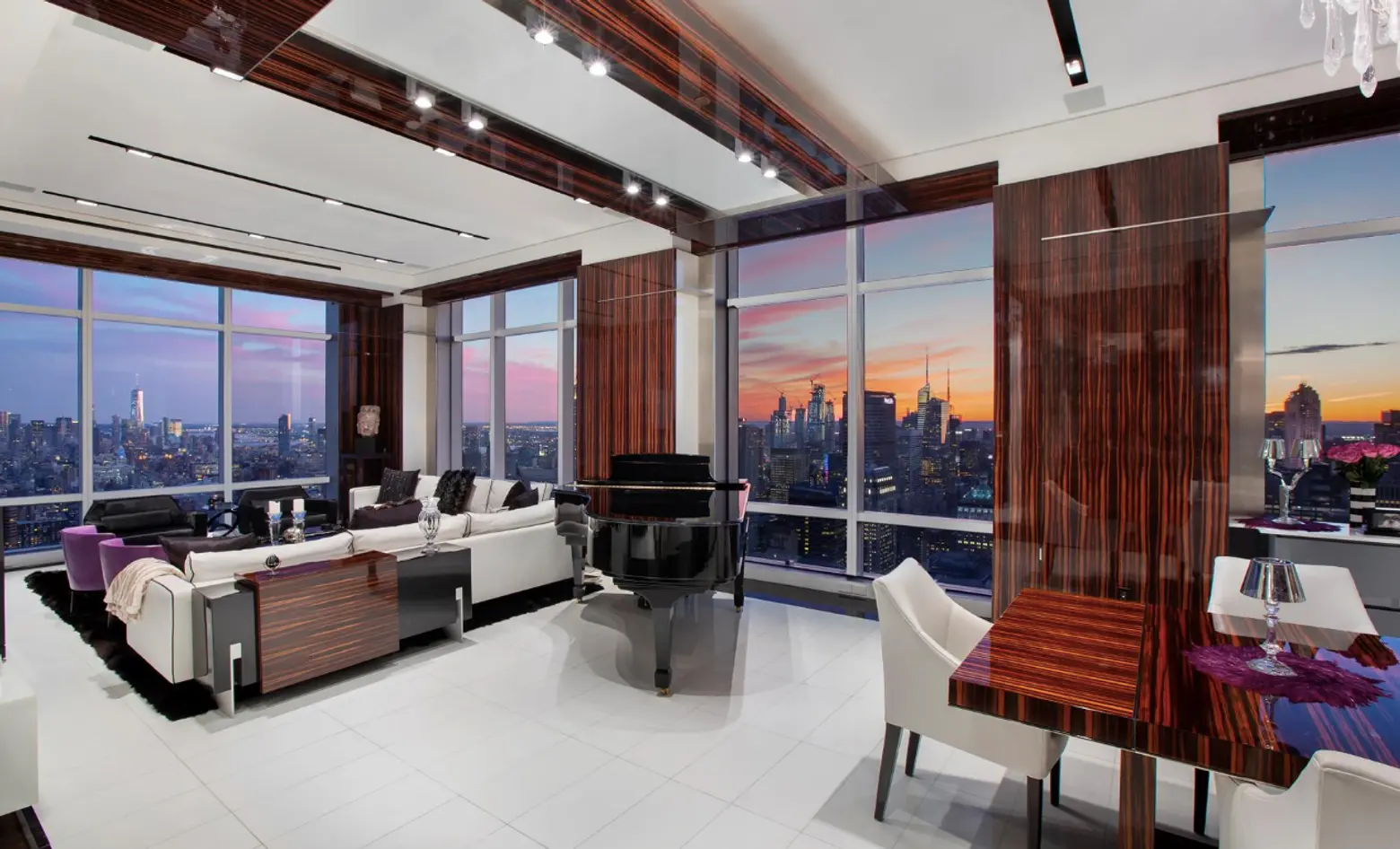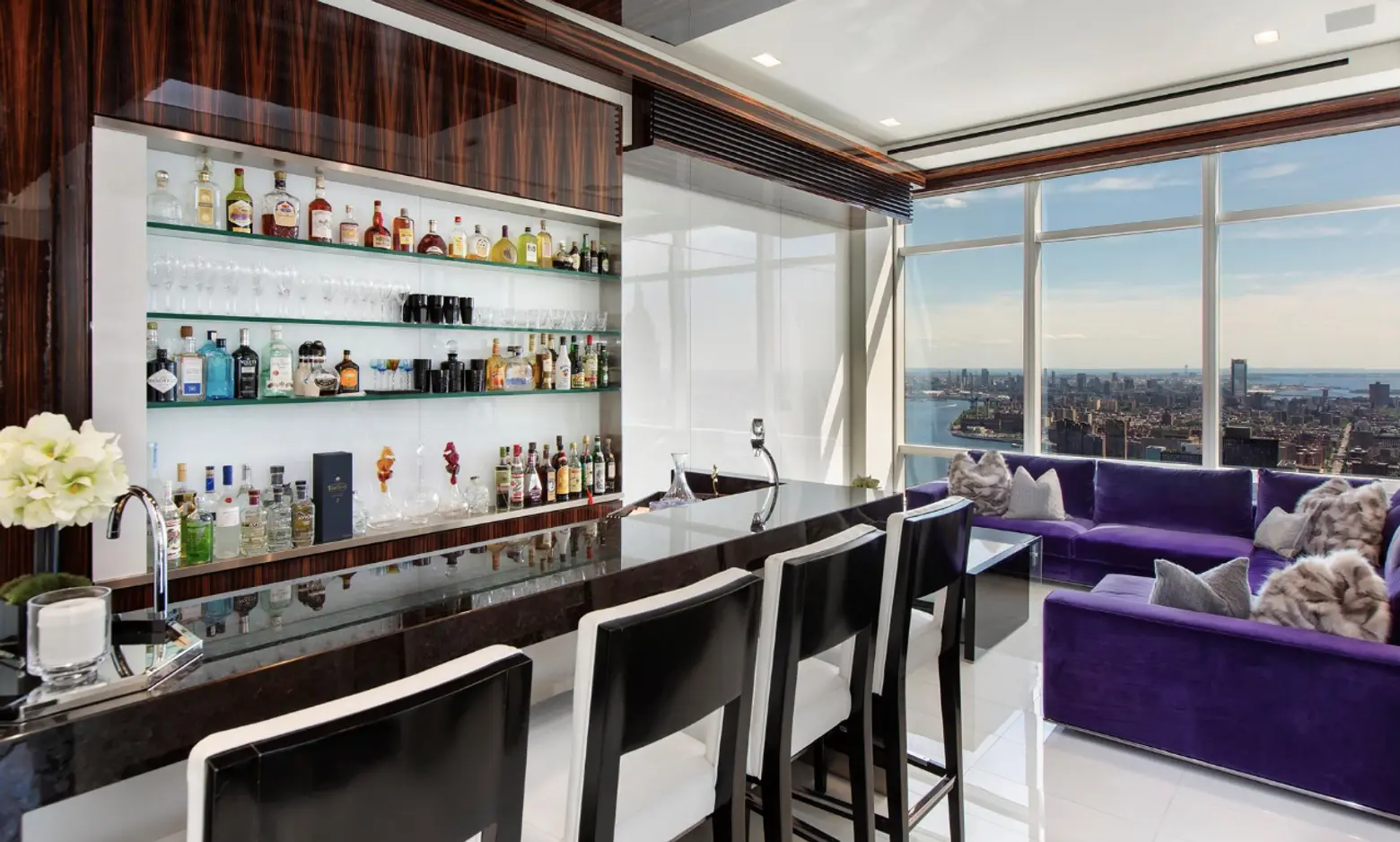 Yes, those are endless, unobstructed views of Central Park, the East River, the United Nations and all of New York City's most iconic buildings, not to mention all of those amazing sunrises and sunsets. You'll find white Thassos marble floors and Mikasa ebony paneling throughout the home, starting with the living room with a triple-length ethanol fireplace spanning over 40 feet. A private den comes with its own bar and movie screen.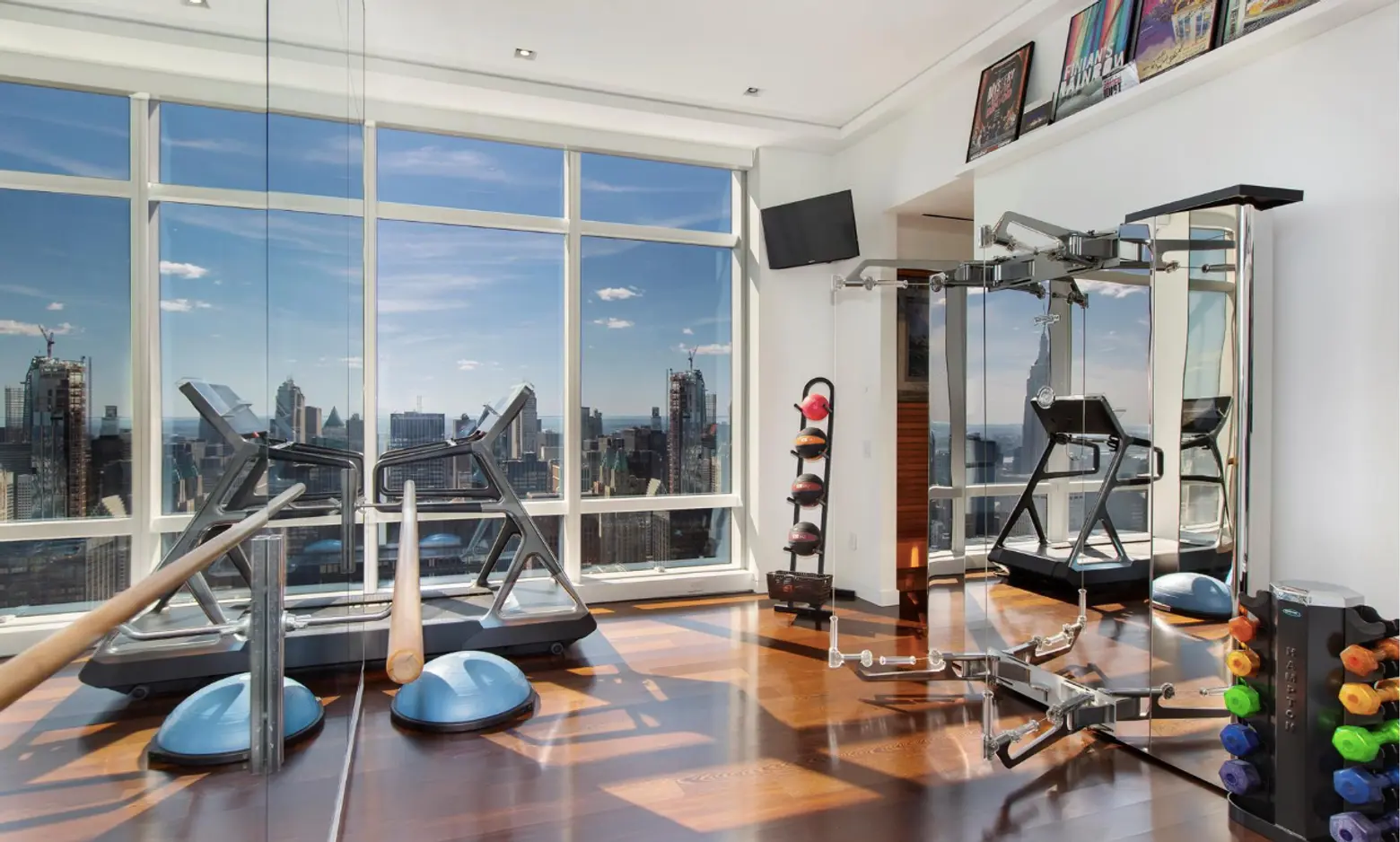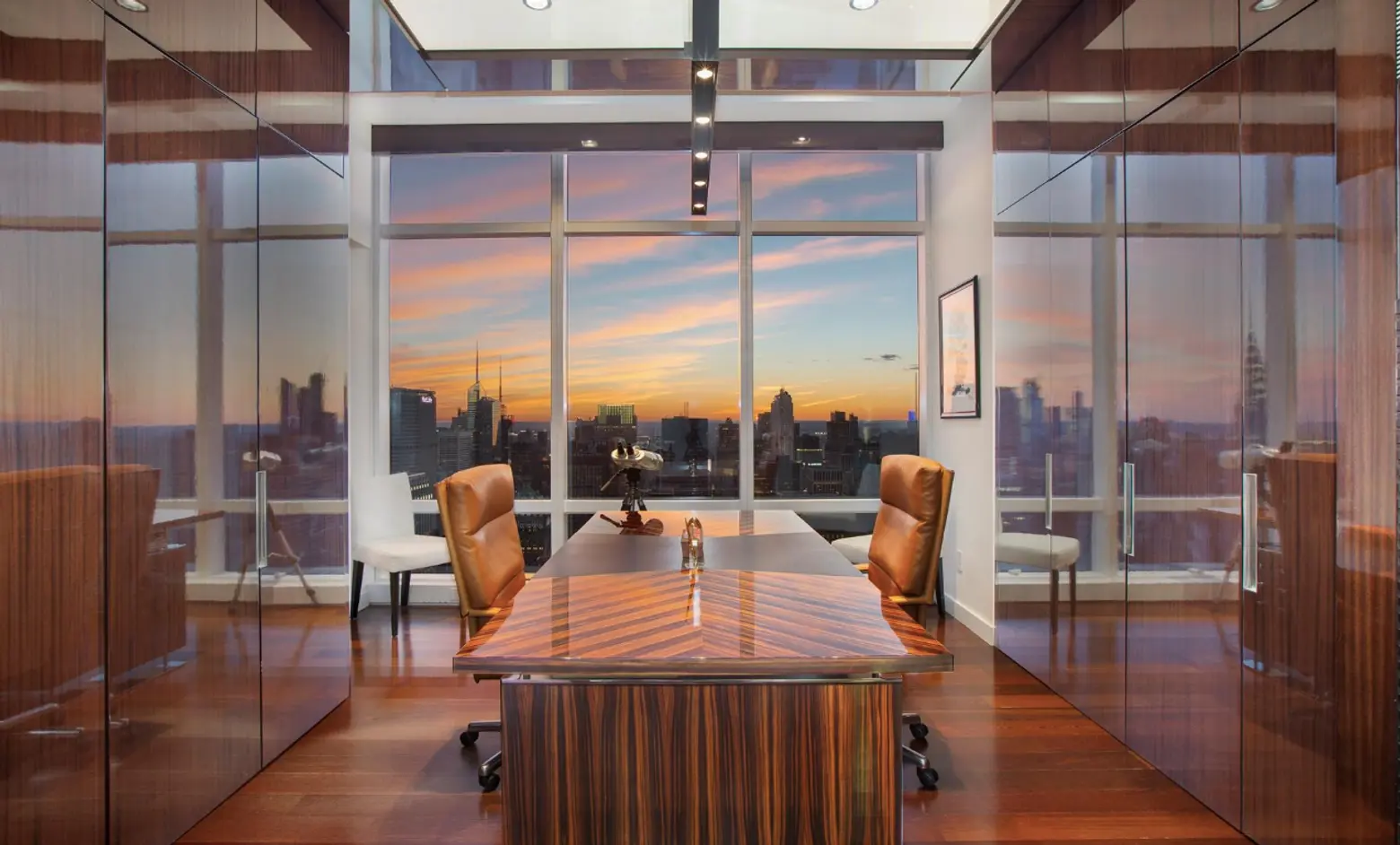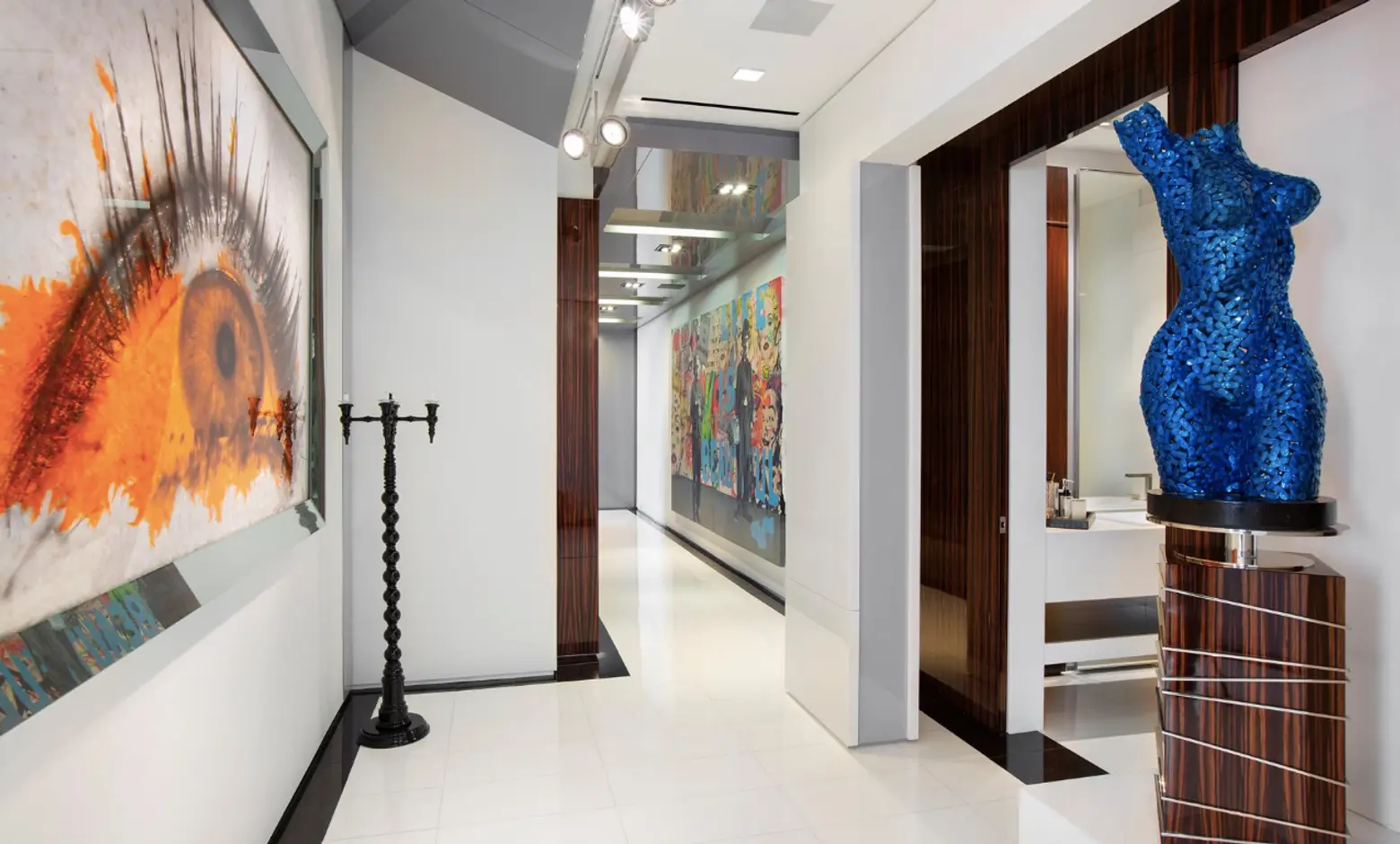 Anyone who lives here has no excuse to be unfit, unless it's because they can't decide whether to hit the building's state-of-the-art gym and pool or the fully stocked private gym right here in the apartment. The home office is downright presidential. A private art gallery awaits for your collection, including "Display Cases for Awards, Trophies, Artwork, Collectibles and Collections" (which goes well with the "Entire Room for Sports Jerseys").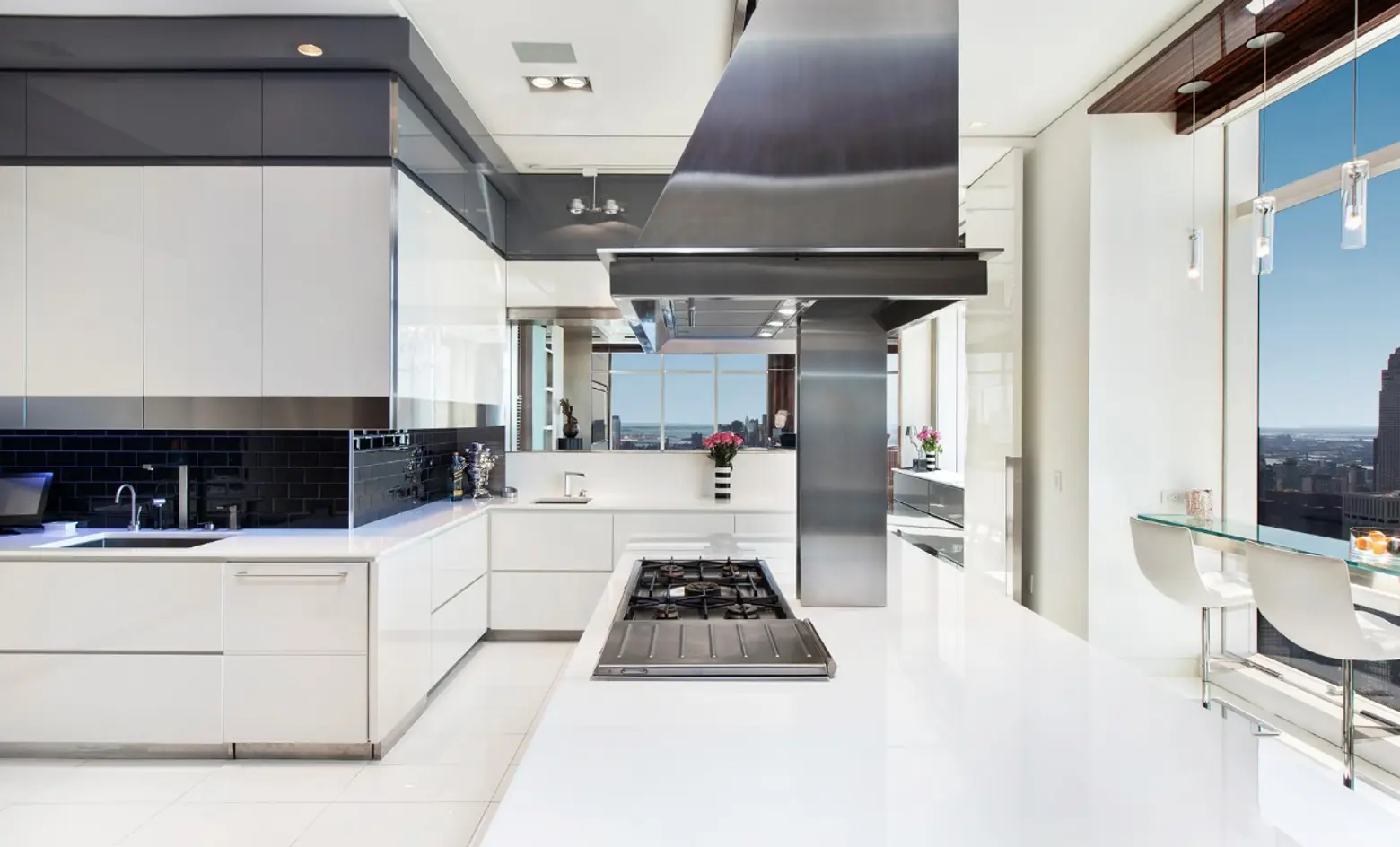 Two tricked-out space-age kitchens–the main kitchen can be open or closed with the touch of a button–mean one for you and one for the chef you've hired–or total option paralysis and a lot of eating out. Ditto the home's two laundry rooms.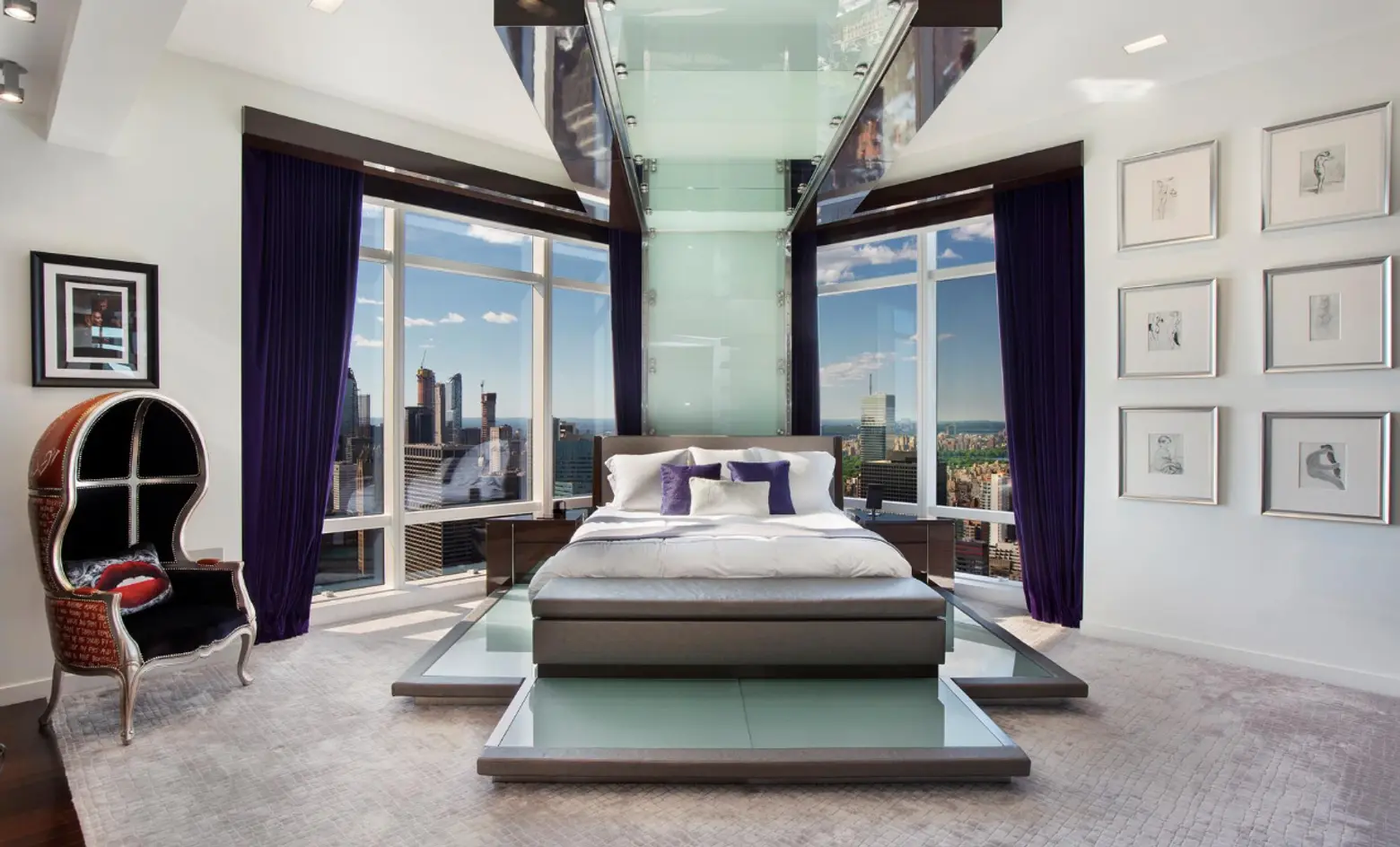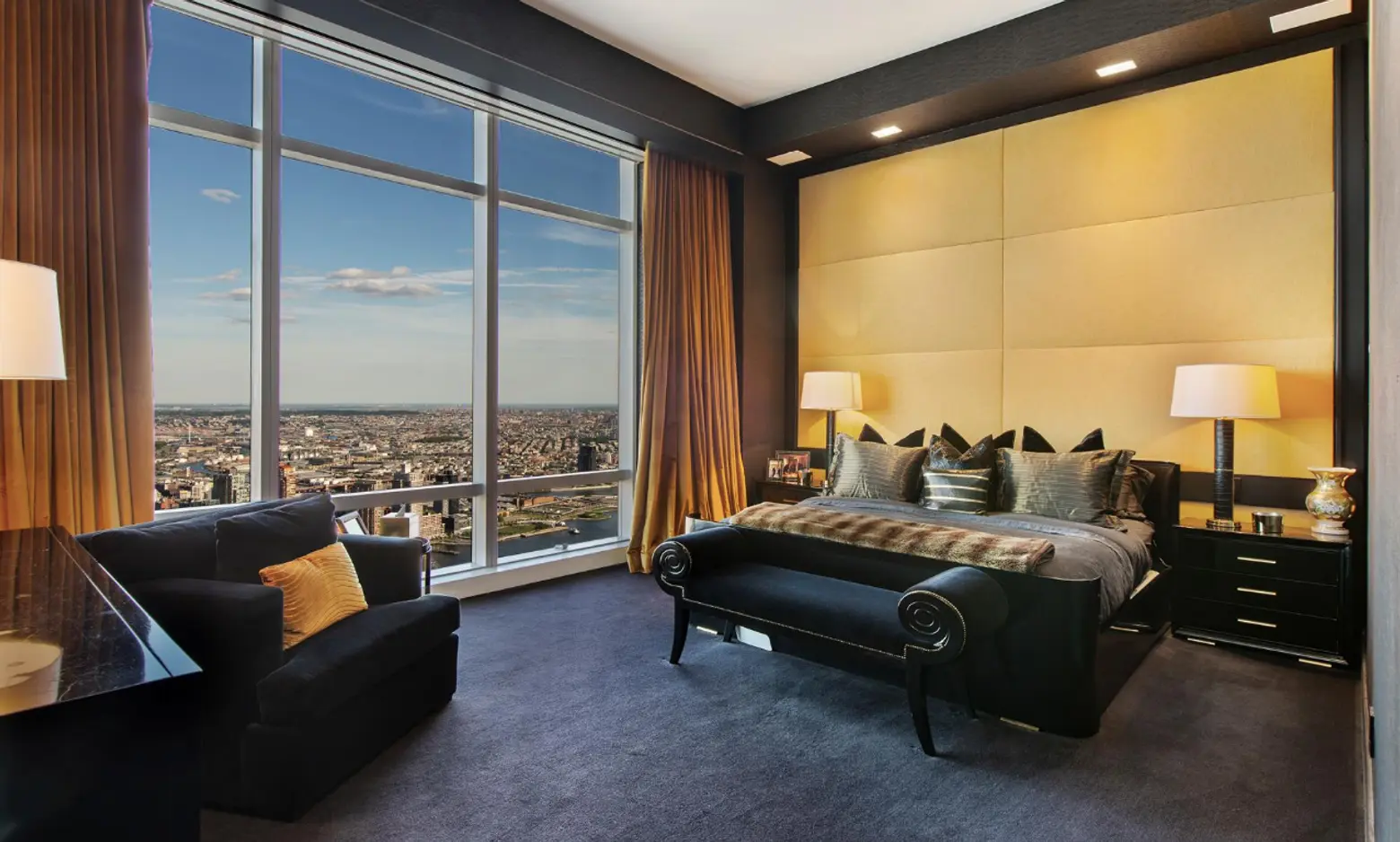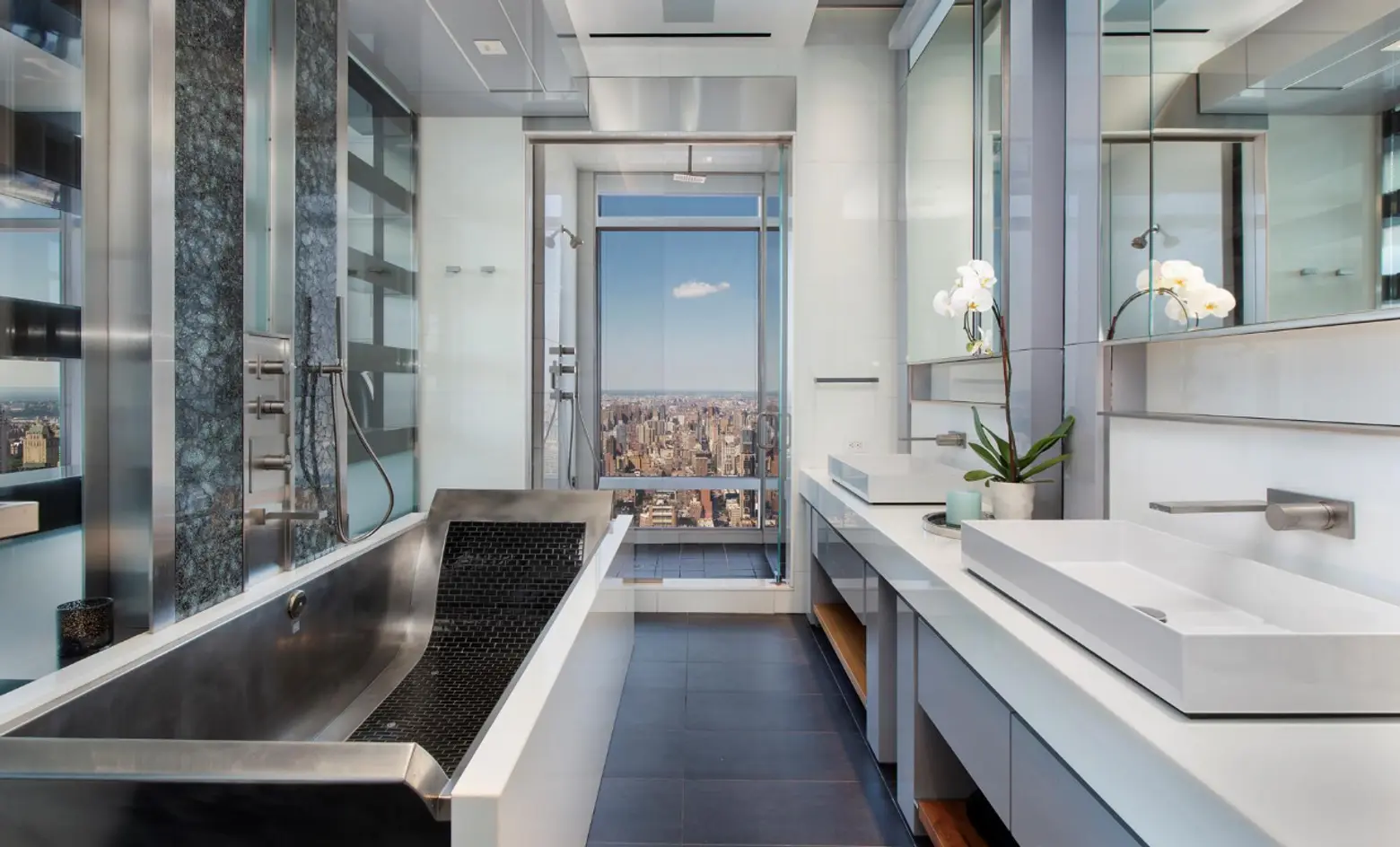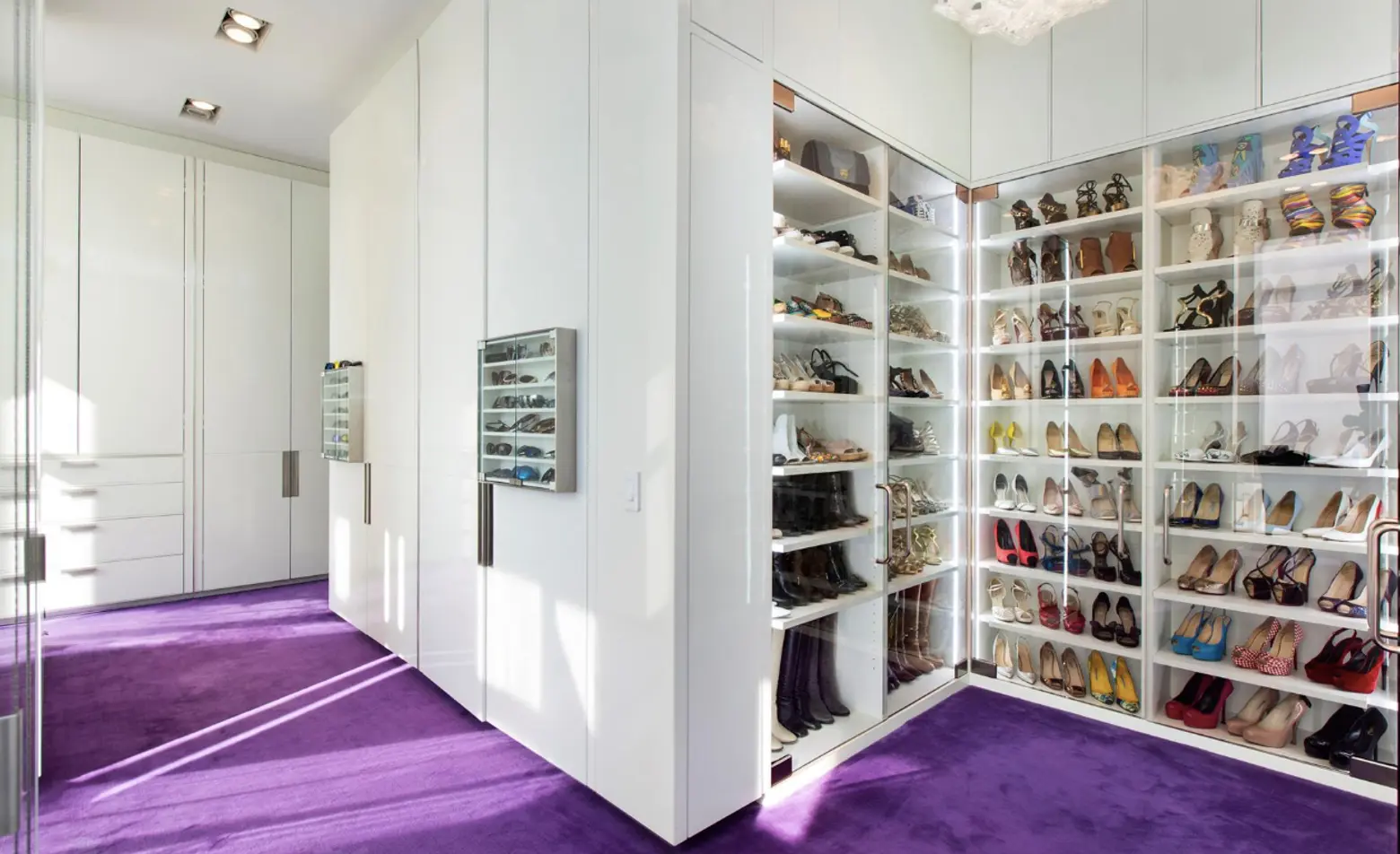 In its own private wing you'll find the master bedroom suite with a spa-like bath and windowed shower with city views. The aforementioned closet room has no fewer than 18 floor-to-ceiling, fully automated closets and dressing areas.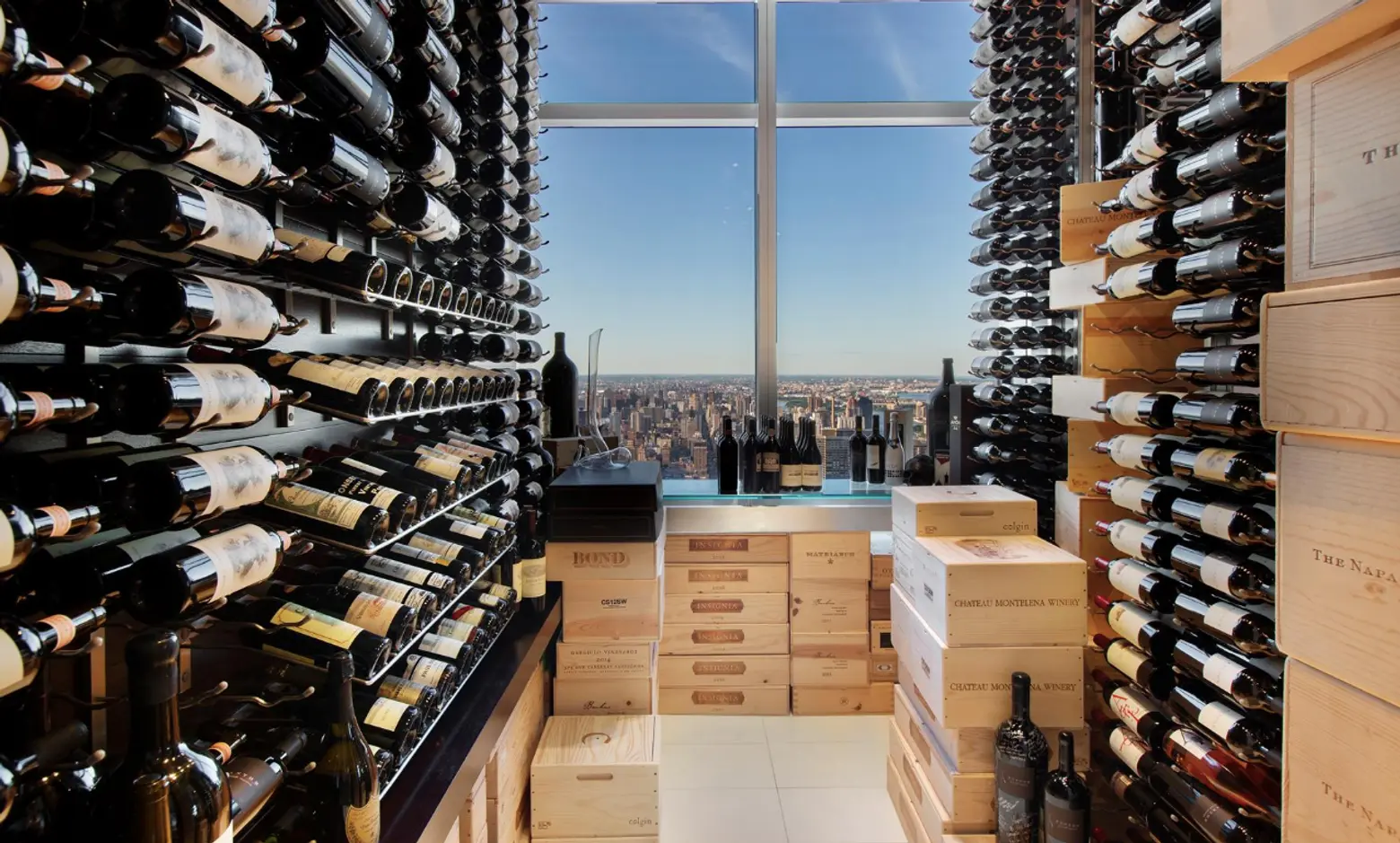 A temperature controlled wine room with Central Park views is a nice addition, and if you run out of room there's a massive residents' wine cellar in the building.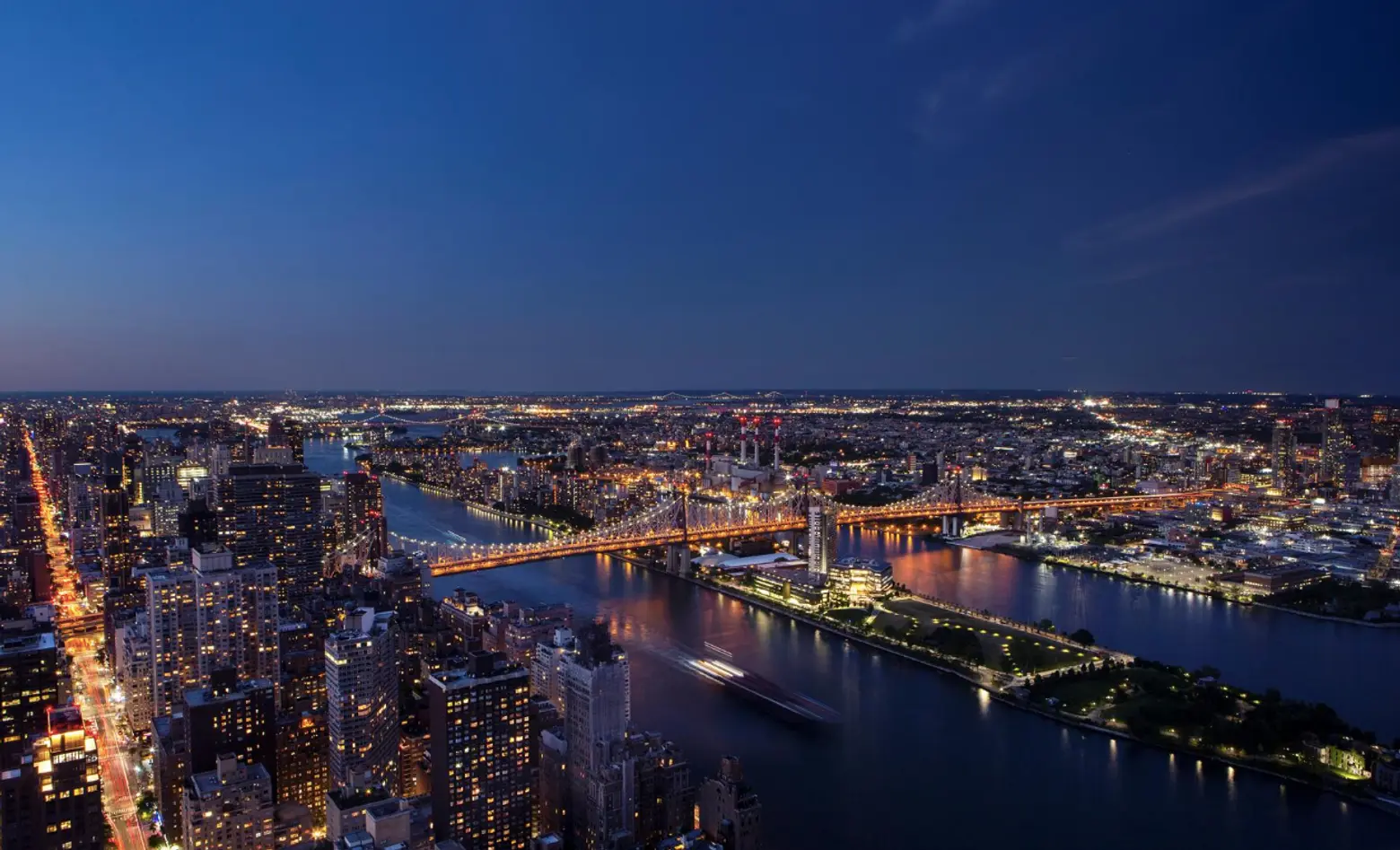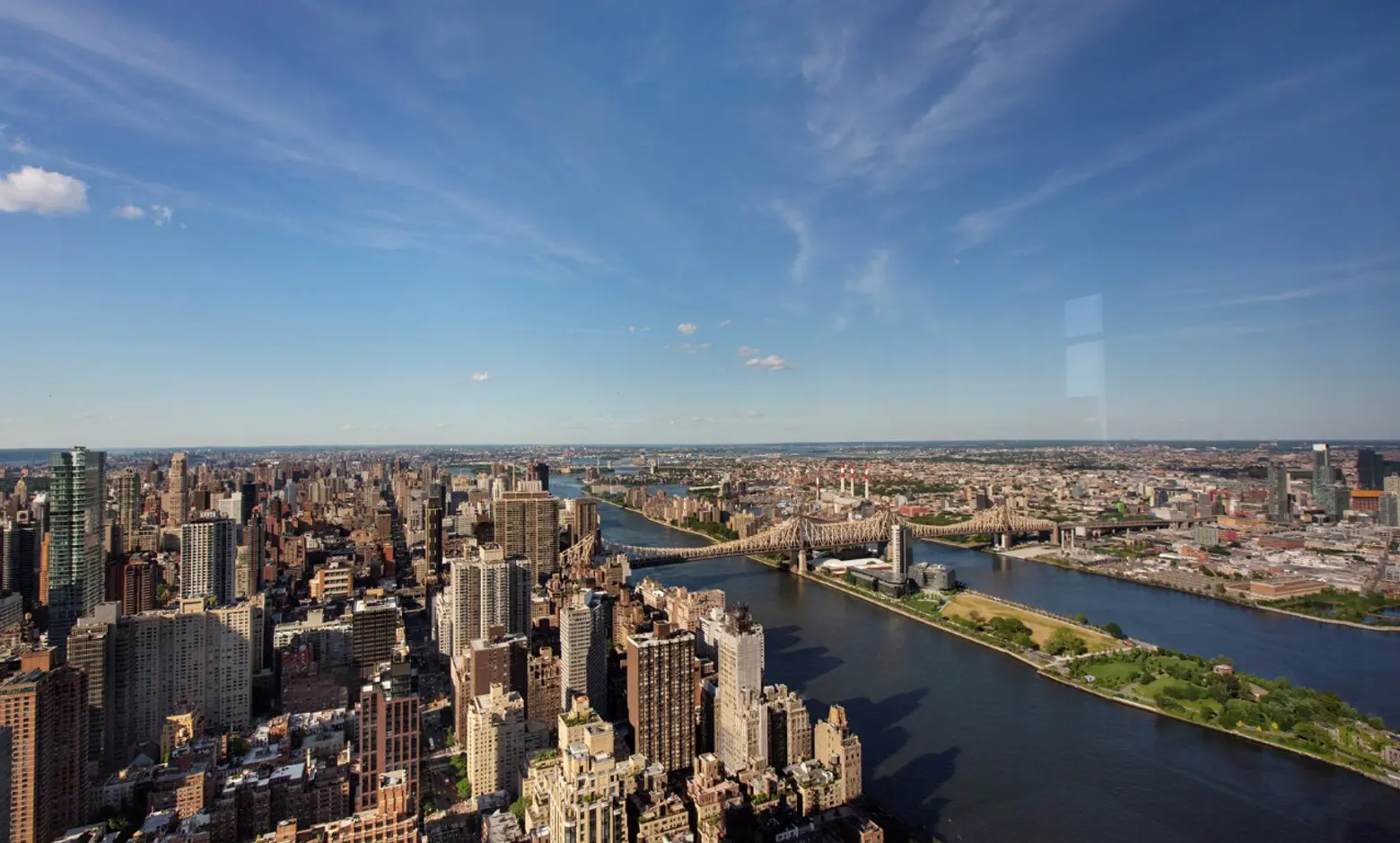 The home offers two separate entrances for additional privacy and convenience. As mentioned, the thoroughly smart residence boasts motorized shades, the latest Crestron system and over $1 million worth of audio visual bells and whistles that (ideally) can be controlled by touch or voice.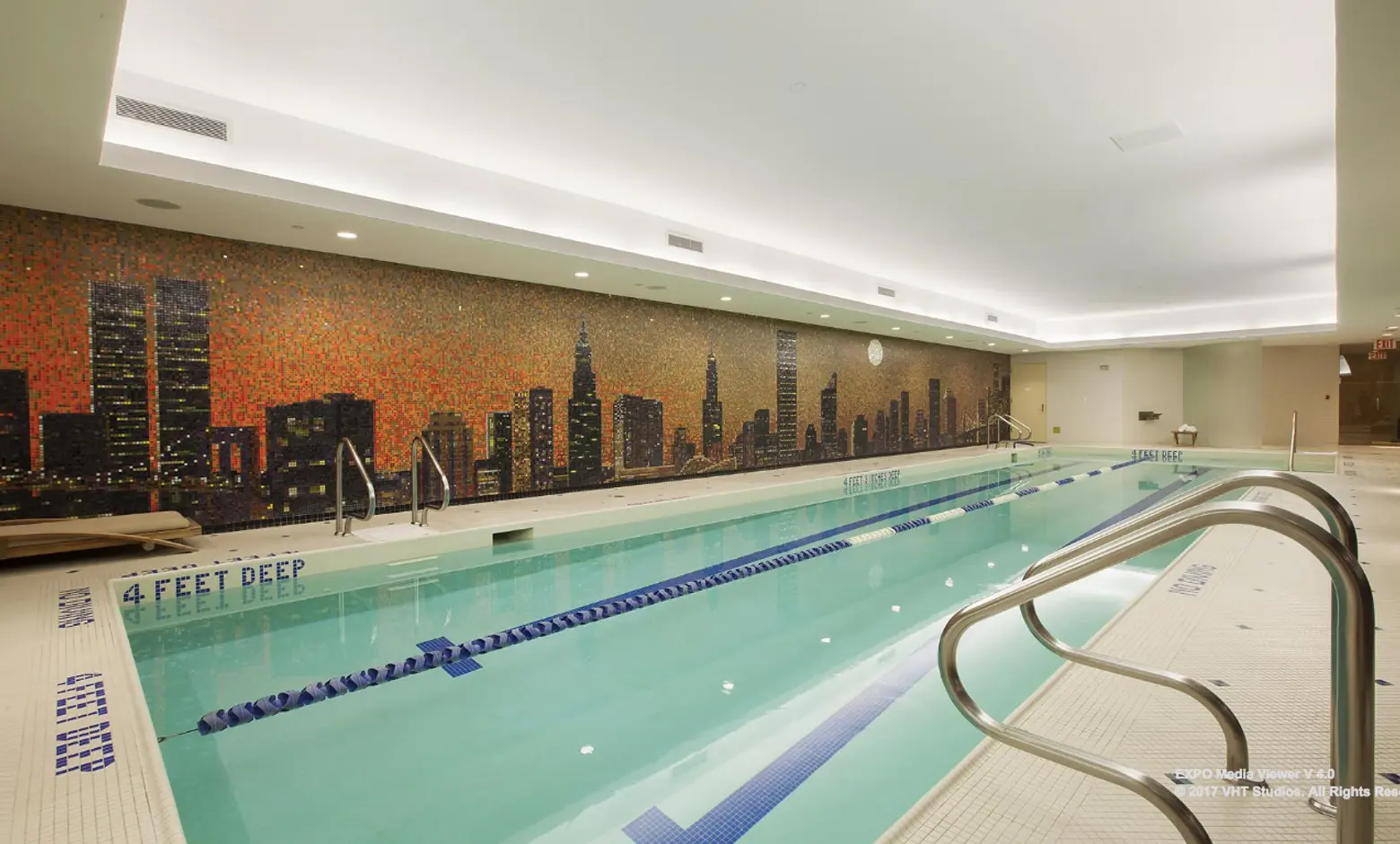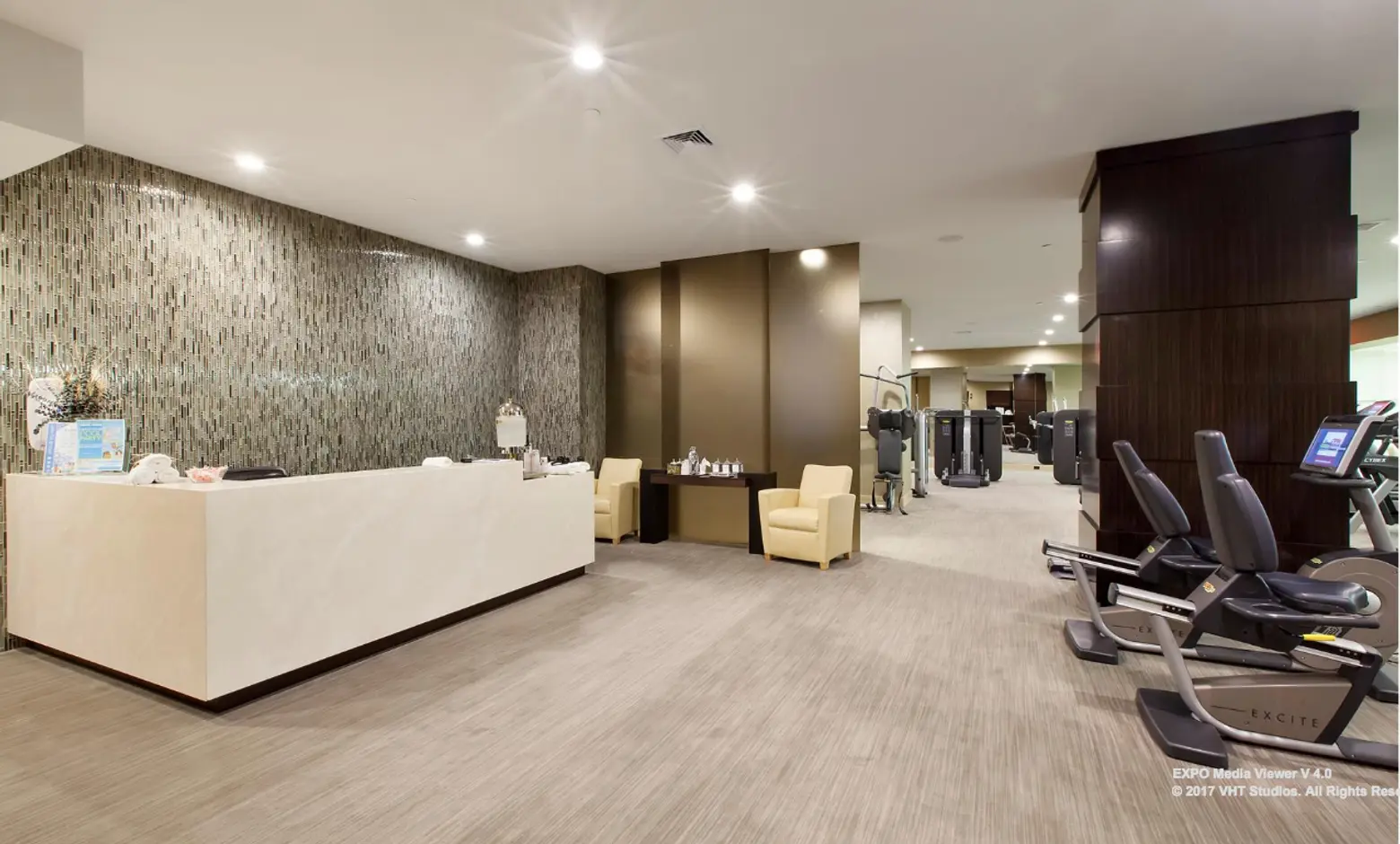 Building amenities are almost as impressive and–in addition to a doorman, concierge and full staff–include a fitness center, pool and spa, massage and treatment rooms, sauna and steam rooms, a 60-foot indoor pool, yoga and Pilates classes, a wine cellar, a landscaped garden and courtyard, a porte-cochere driveway with valet service and a garage.
[Listing: 845 United Nations Plaza, 82ACD by Liza Nematnejad and Sandy Scheinman for Douglas Elliman]
[At CityRealty]
RELATED:
Images courtesy of Douglas Elliman.