Manhattan pol wants to turn lane of traffic on West Side Highway into a two-way bike lane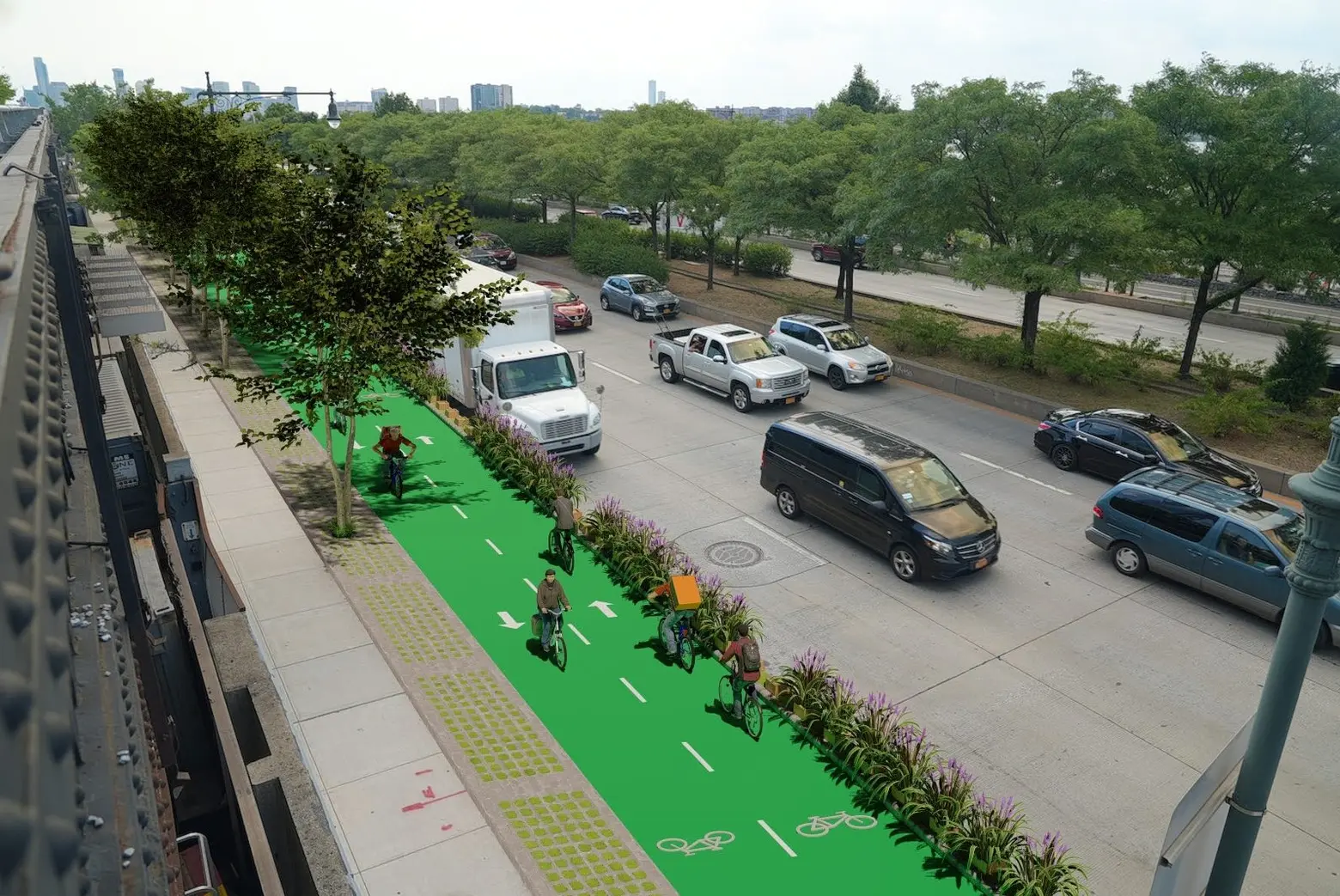 All images courtesy of Manhattan Borough President Mark Levine's Office unless otherwise noted
Manhattan Borough President Mark Levine wants to turn one lane of car traffic on the West Side Highway into a two-way protected bike lane. The proposal aims to reduce pedestrian and cyclist congestion on the Hudson River Greenway, the busiest bikeway in the nation, by repurposing one of the highway lanes into a four-mile bike lane between Chambers Street and 57th Street.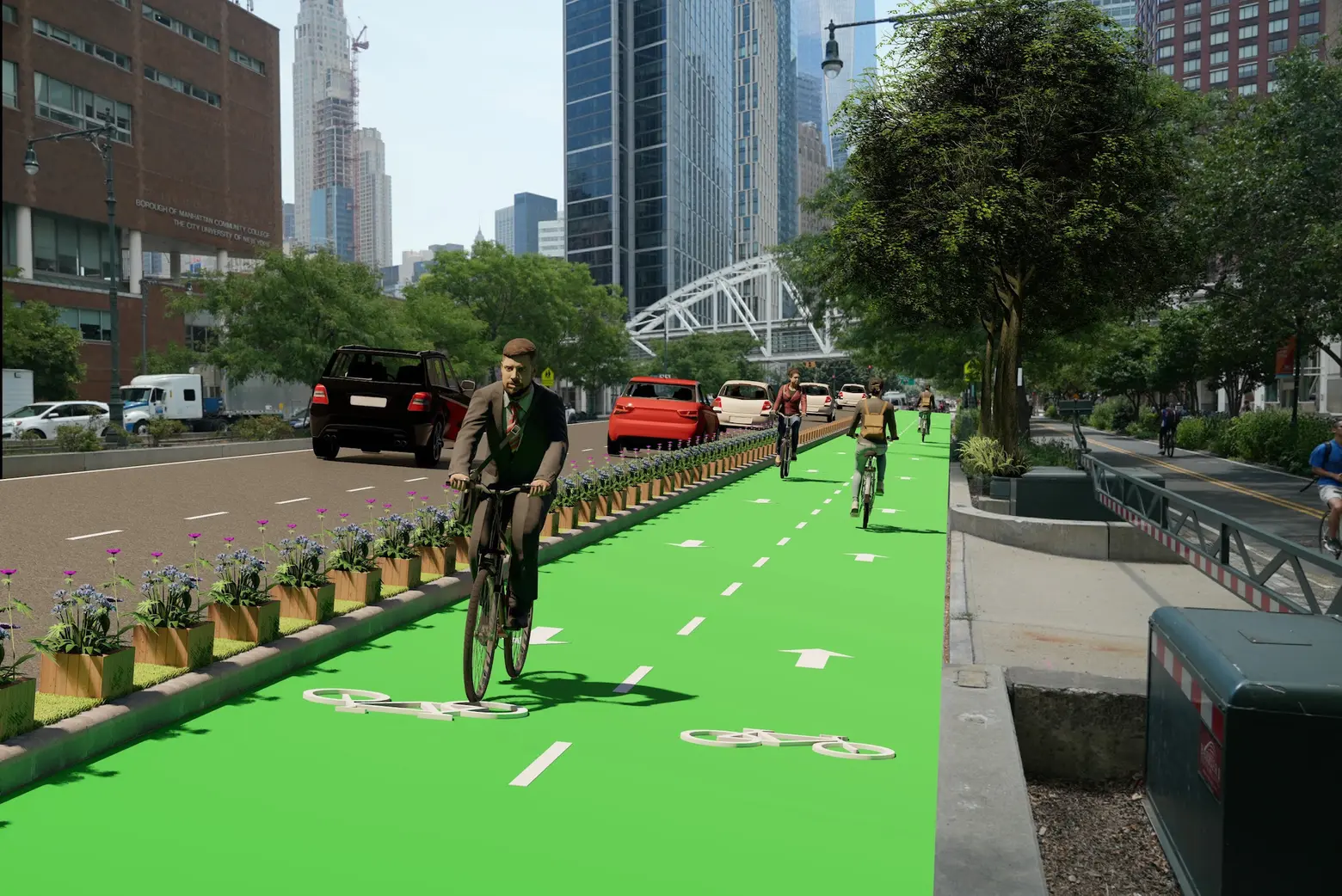 In a letter to state and city transportation department heads, Levine requested the agencies study the feasibility of the new bike lane in a two-phased approach. The first would run between 57th Street and Chambers Street and be implemented immediately, followed by the second section north of 57th Street.
"The Hudson River Greenway is one of the most heavily used greenways in the country, but it is overcrowded – bicyclists have to weave around people, pedestrians have to steel themselves for two-way bike traffic, and e-bikes are forced into the highway. It doesn't have to be this way, and we could do much better," Levine said.
"Taking a lane of traffic on the highway and turning that into a dedicated, protected space for cyclists and e-bike users, including delivery workers, so that they all have a safer space to get around the city must be a key component of the city's work to reduce congestion, reduce emissions, and create safer streets for all New Yorkers."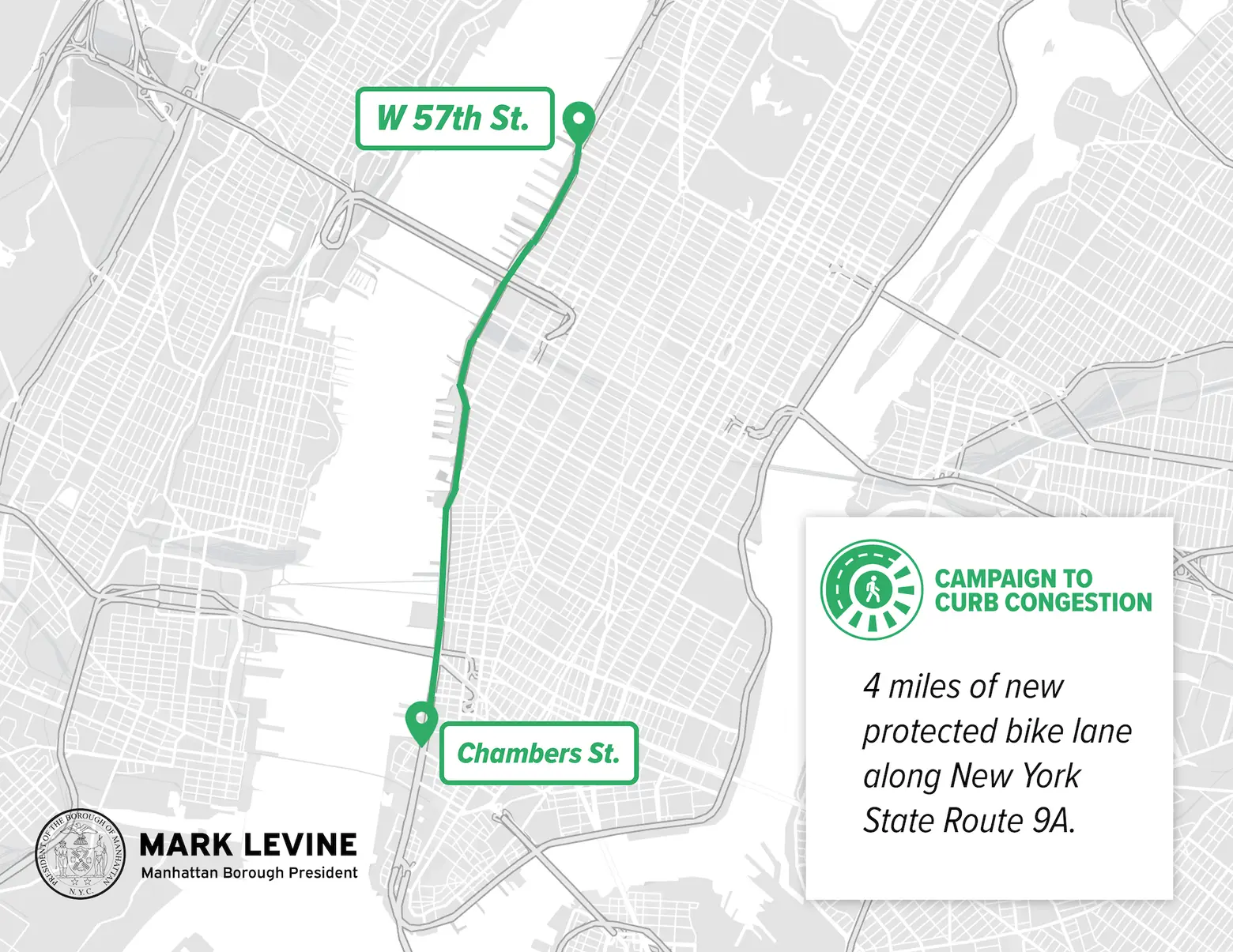 Since the West Side Highway, officially known as Route 9A, is a state highway, the proposal must be approved by the state's Department of Transportation.
In 2020, several community boards and a group of local elected officials penned a letter to the state's transportation department asking for one lane of traffic, which was significantly reduced during the pandemic, to be converted into a bike lane. The letter was ignored by DOT and former Gov. Andrew Cuomo, Streetsblog reported.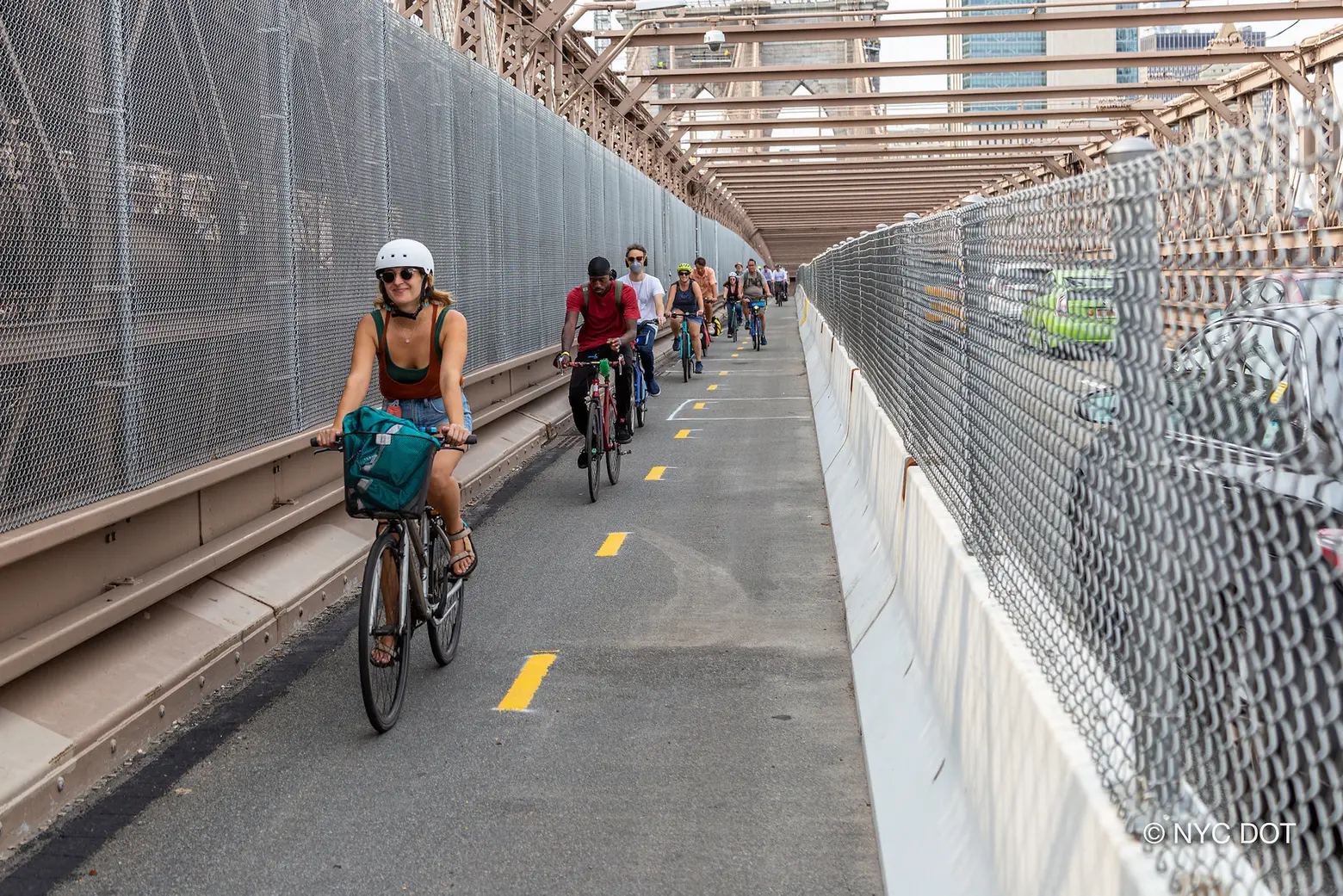 Photo by the New York City Department of Transportation on Flickr
Turning a vehicular lane of traffic into a bike lane has been a success in New York City already. Last September, a two-way protected bike lane opened on Brooklyn Bridge, where a boom in foot and bike traffic in recent years led to overcrowding and dangerous conditions. The bridge's new path replaced the innermost car lane of the Manhattan-bound lane side and leaves the existing elevated promenade for pedestrians.
Levine also believes that the bike lane's opening could coincide with the start of congestion pricing–a plan to charge drivers entering certain parts of Manhattan–making it easier to choose to ride a bike to work instead of driving.
"We are timing this with the implementation of Congestion Pricing and the need to begin to create the infrastructure that can support and encourage the increased use of non-vehicular modes of travel by New Yorkers," Levine said. "We expect the decrease in traffic to Manhattan to make this project feasible, and it would be a huge win for everyone traveling on foot and bikes."
RELATED: