Manhattan Loft Uses Cartesian Geometry to Explore Light and Space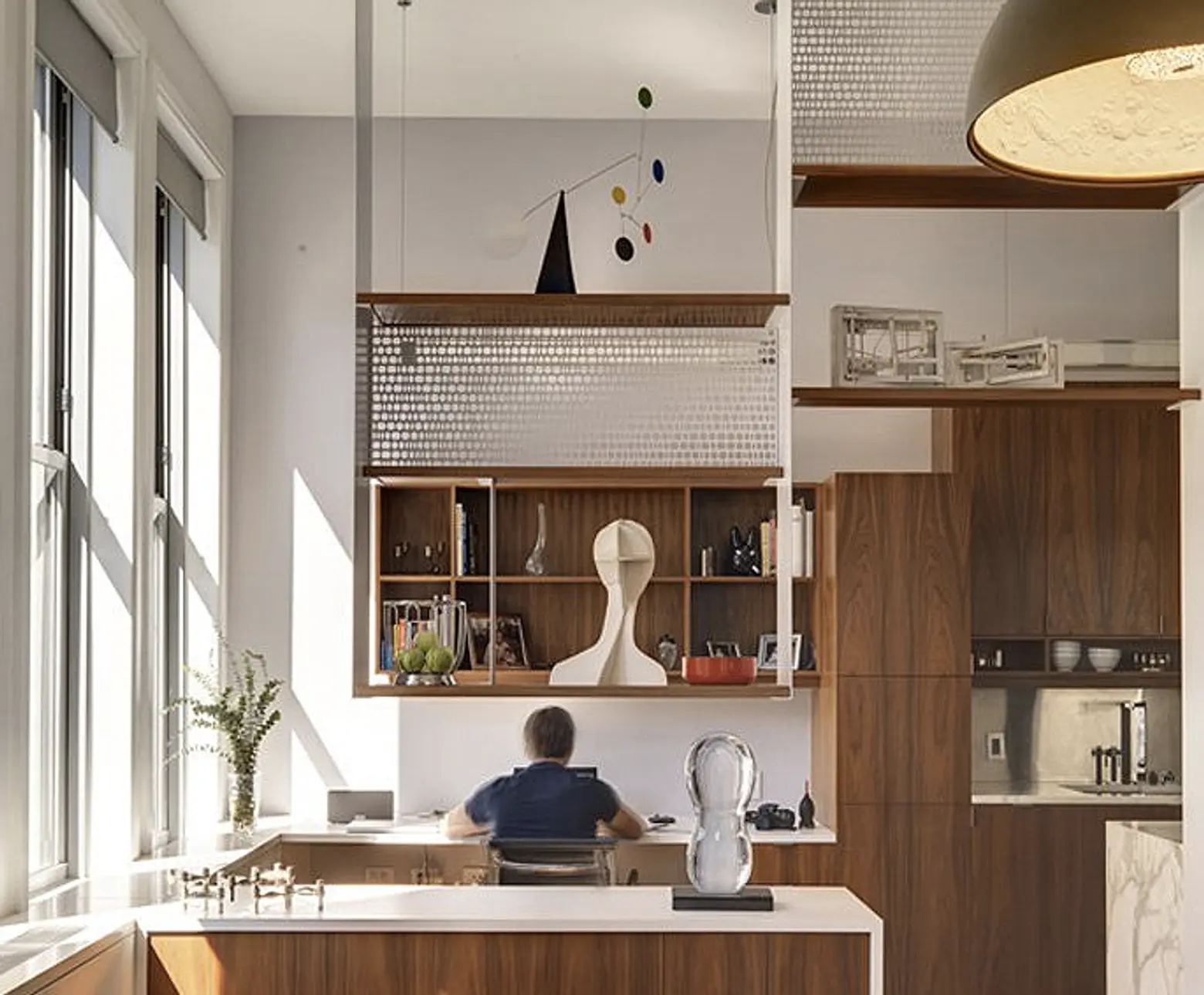 This Manhattan loft, also referred to by the project's architect as the High Loft, was redesigned to meet the needs of a young family of four. The changes were executed with design principles that also examine the play of urban light and views within the home's internal structure. In addition to the home's interior square footage, the family was attracted to the space's 13-foot high ceilings, and several other aspects of the building including its rich history and distinct cast iron structure.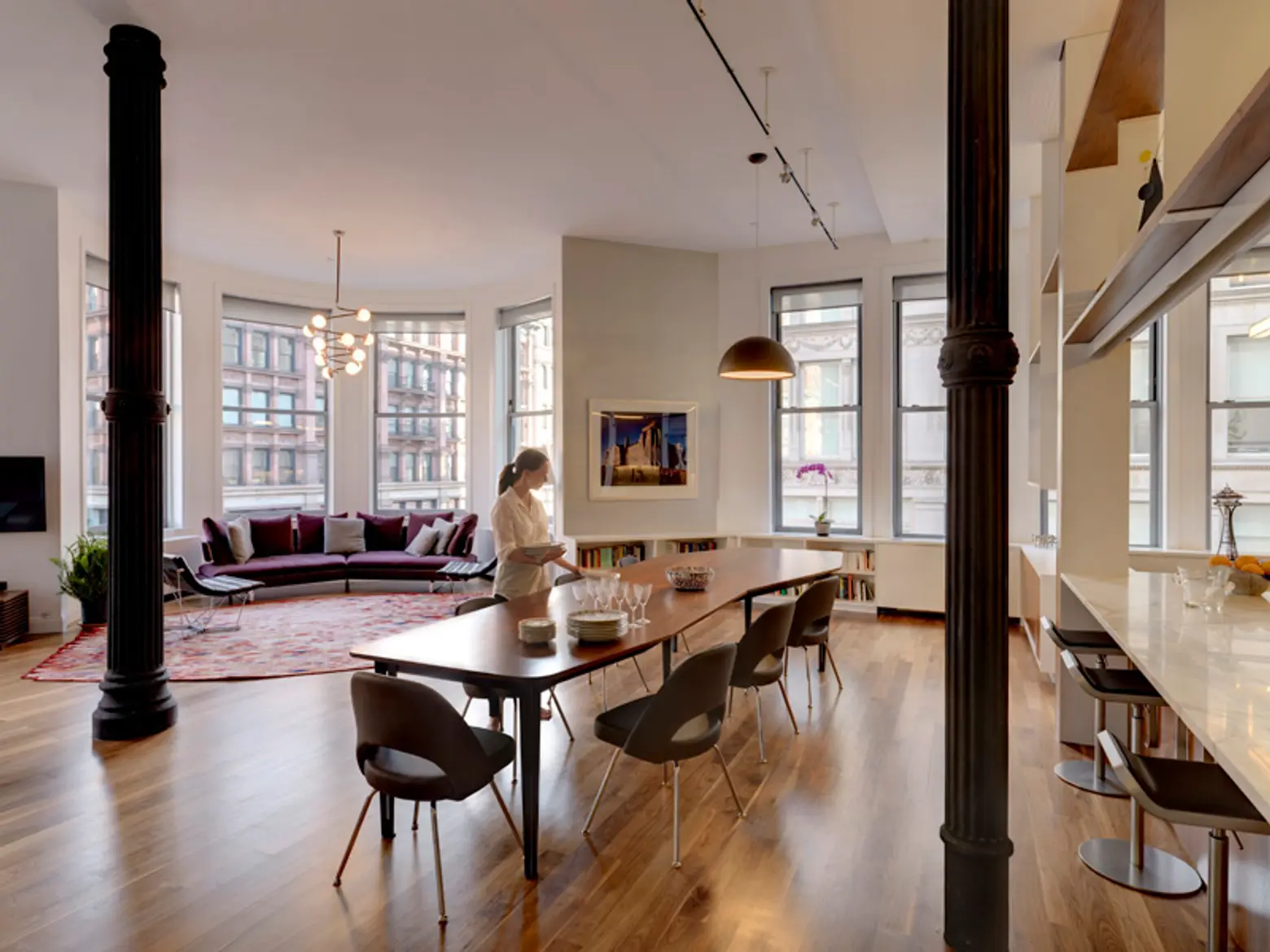 The new design features expansive views of the city, and favors light and openness over private compartmentalized rooms.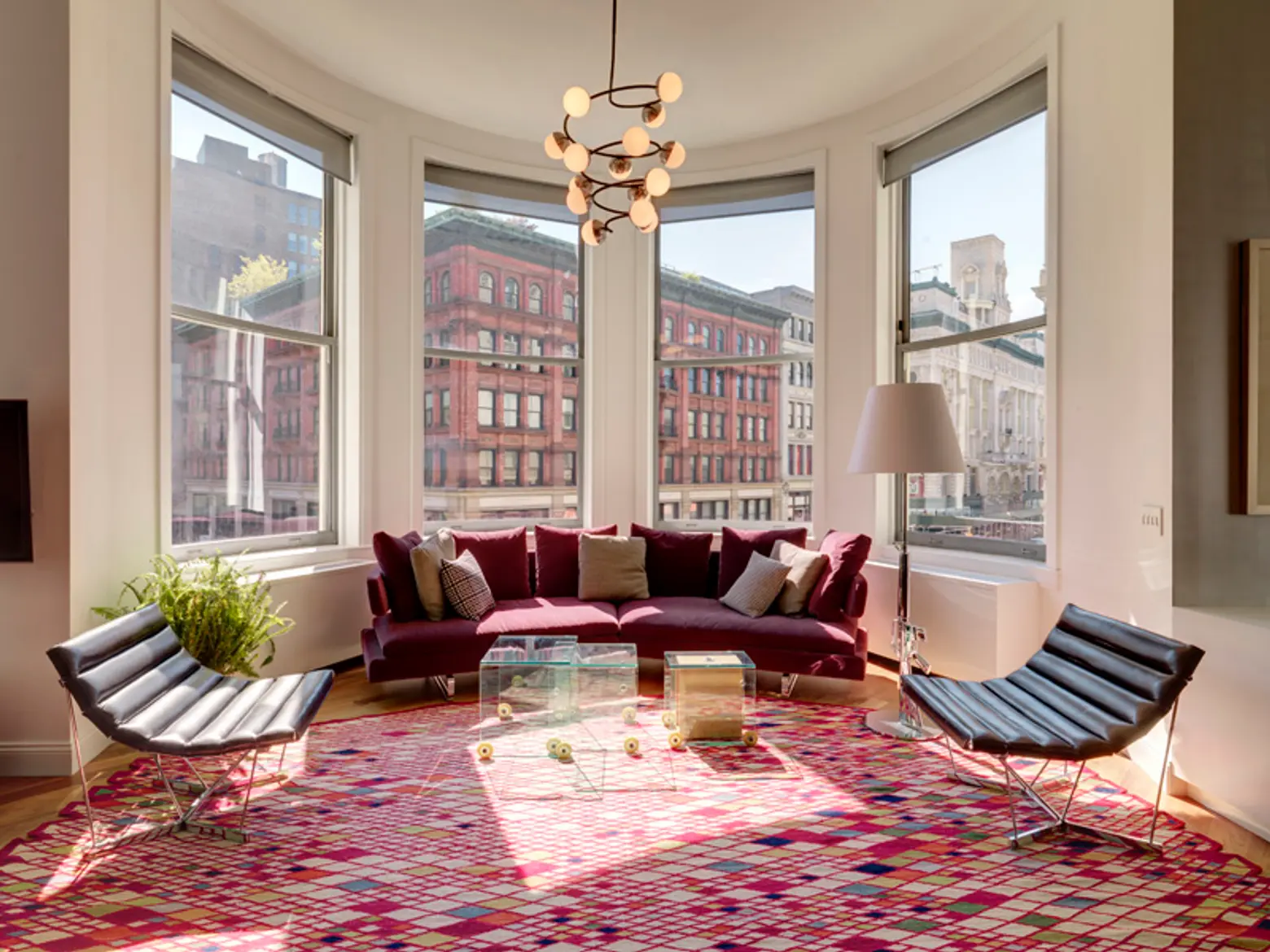 The living room occupies the corner of the building and takes advantage of the location's vistas. The furniture and decor, including a curved-back sofa, a spiraling pendant light fixture and an octagonal carpet, highlights the room's distinct geometry. Additionally, custom metal shelves and perforated screens frame the space and act as filters to soften the light and delineate areas.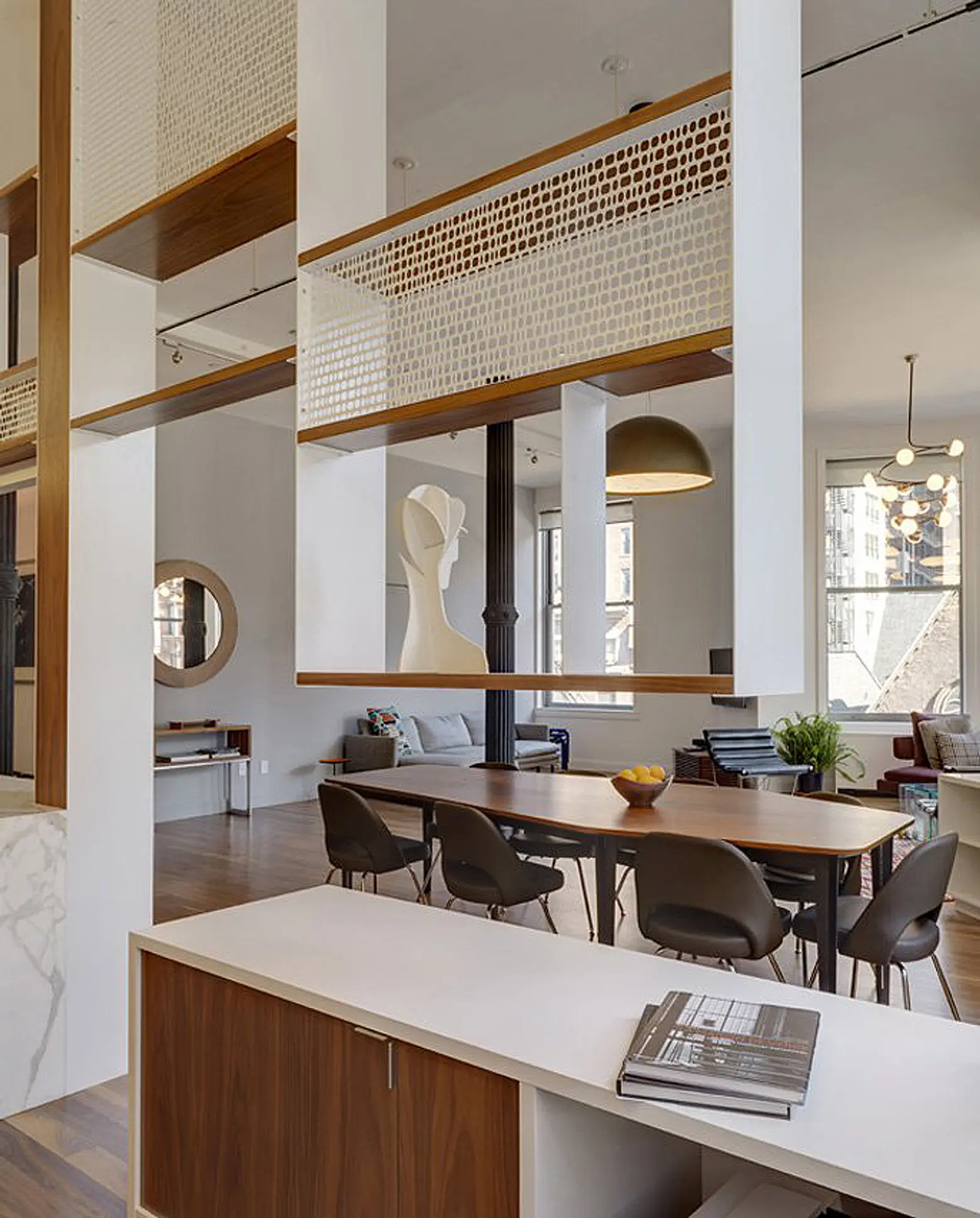 Each screen is made from this powder coated steel to appear weightless when incorporated into the interior structure.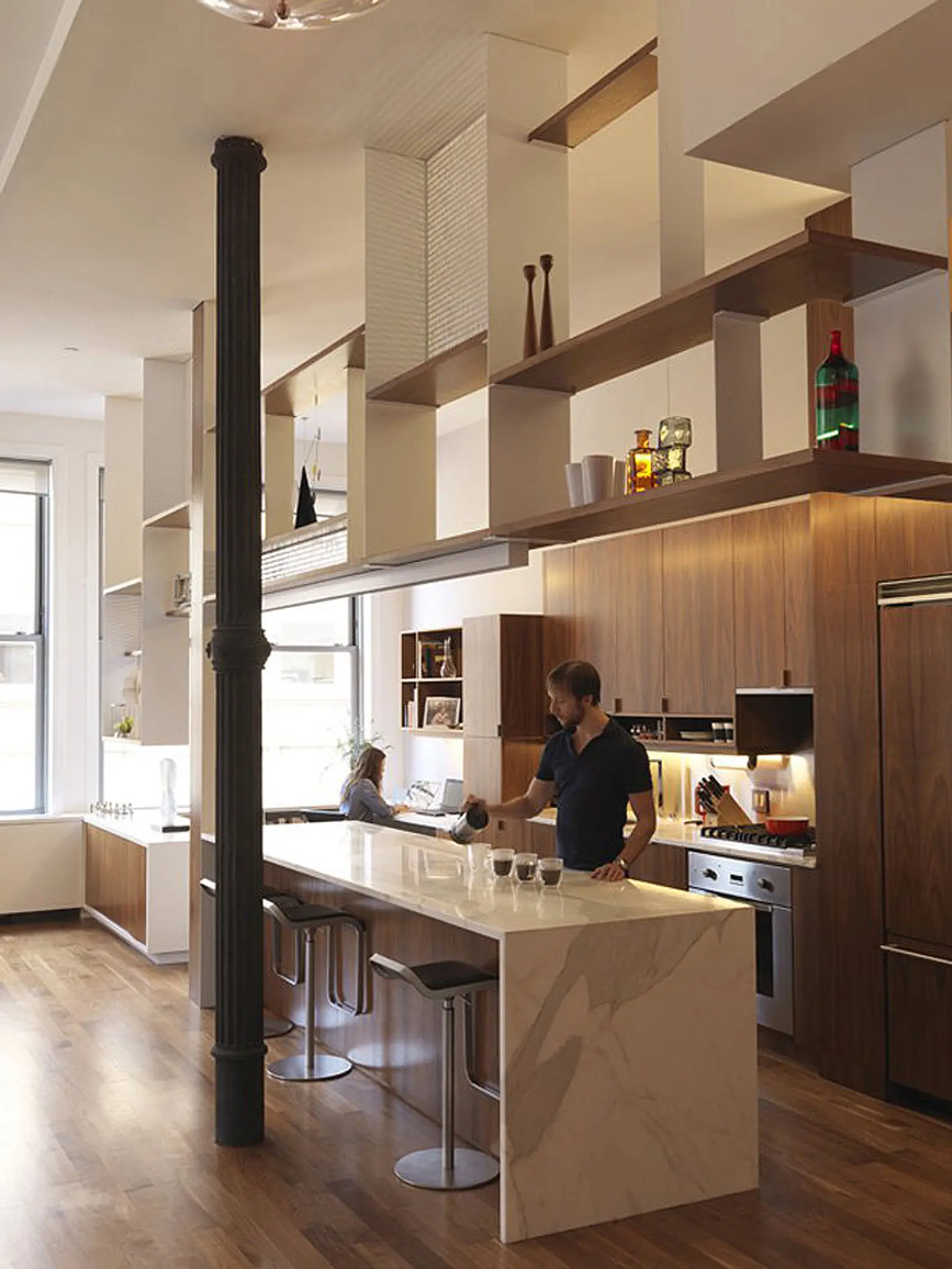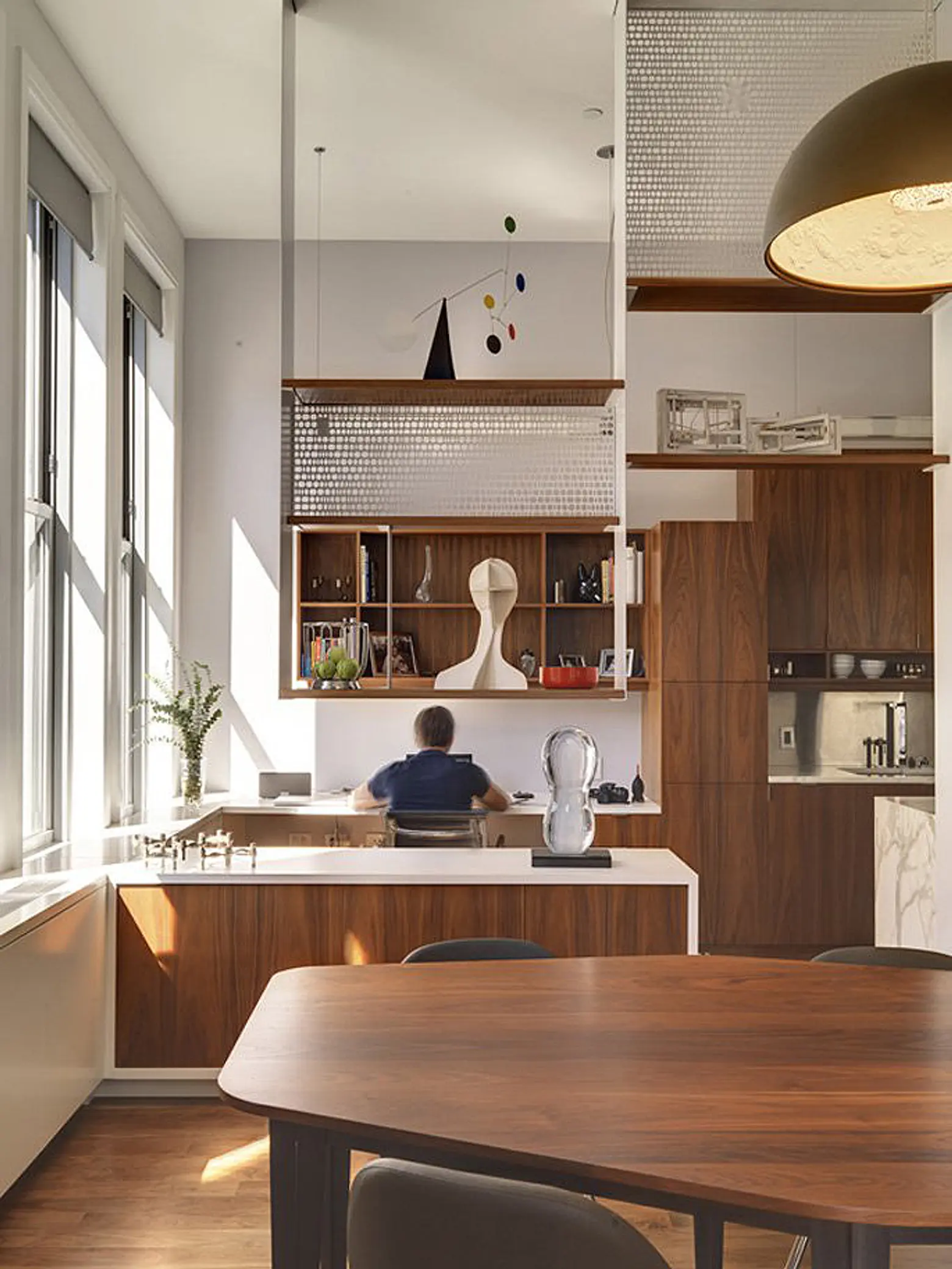 The open kitchen floor-plan is designed around a custom walnut dining room table replicating the same octagon shape featured in the living-room.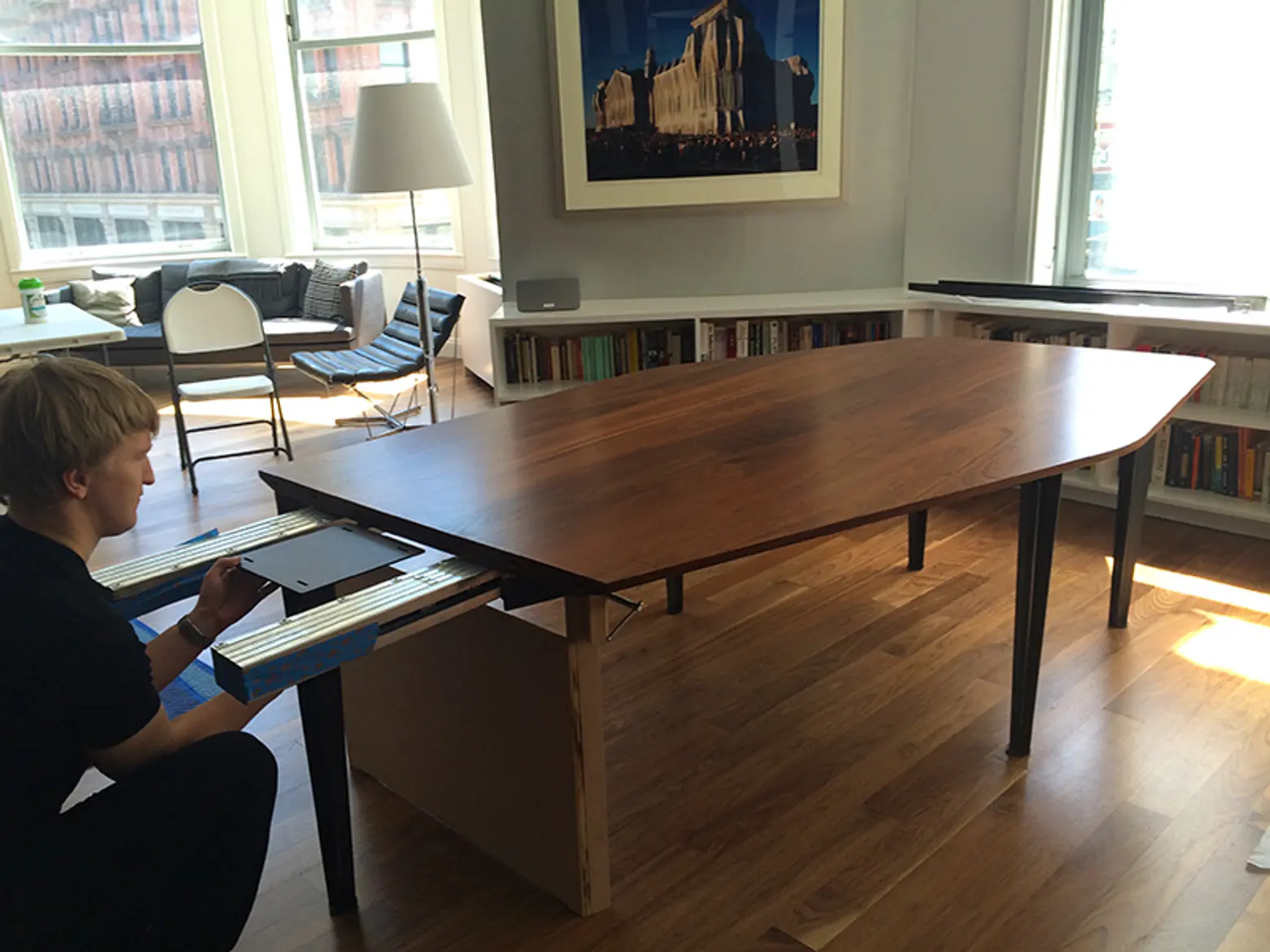 The table's organic shape is also suggestive of the island of Manhattan, serving as a counterpoint to the Cartesian geometry of the building.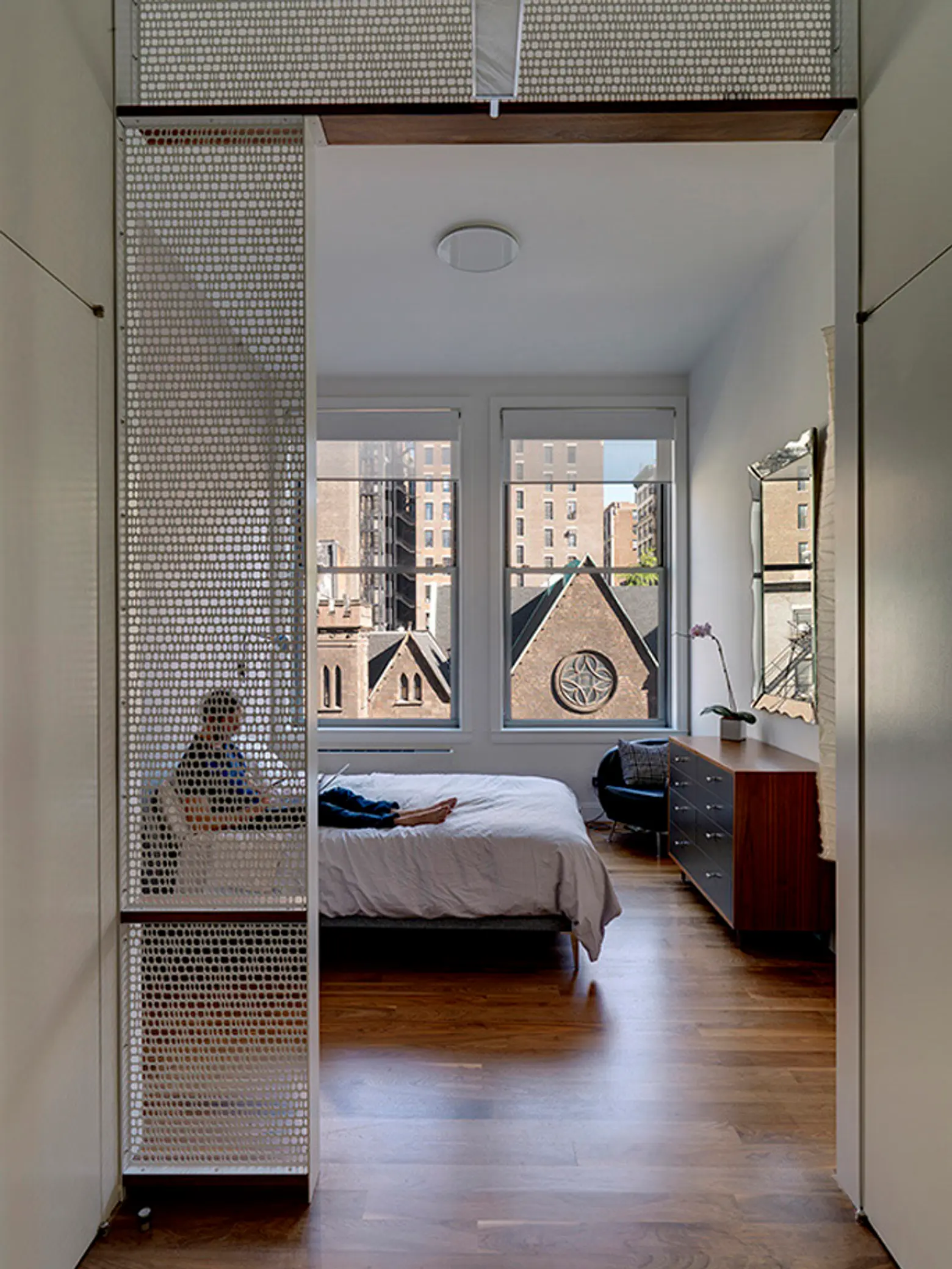 Translucent glass screens located in the bedrooms mimic the same effect as the perforated steel panels.
See more work from BSC Architecture here.
RELATED: