LOT-EK Turns a Humble Shipping Container Into an Ultra Cool Penthouse with Empire State Views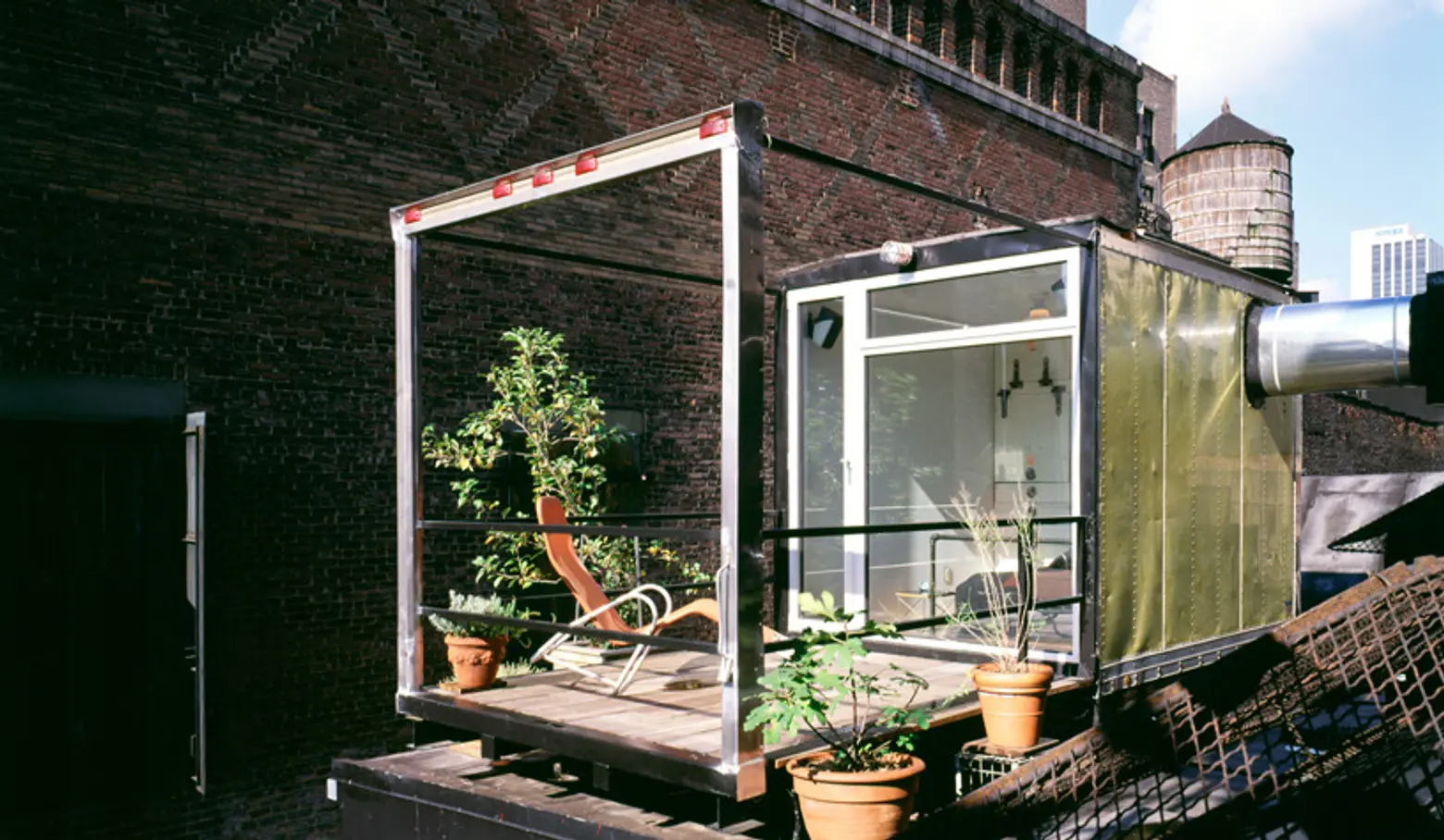 We've seen Manhattanites do all kinds of crazy and creative things to maximize space—from turning their ovens into closets to lofting entire rooms—but the Guzman Penthouse by LOT-EK is one of our favorite transformations.
To expand this penthouse residence, LOT-EK revamped an old mechanical room, added a 20-foot shipping container to serve as the master bedroom, and created a spacious rooftop patio, all of which sit on top of the building with jaw-dropping Empire State Building views.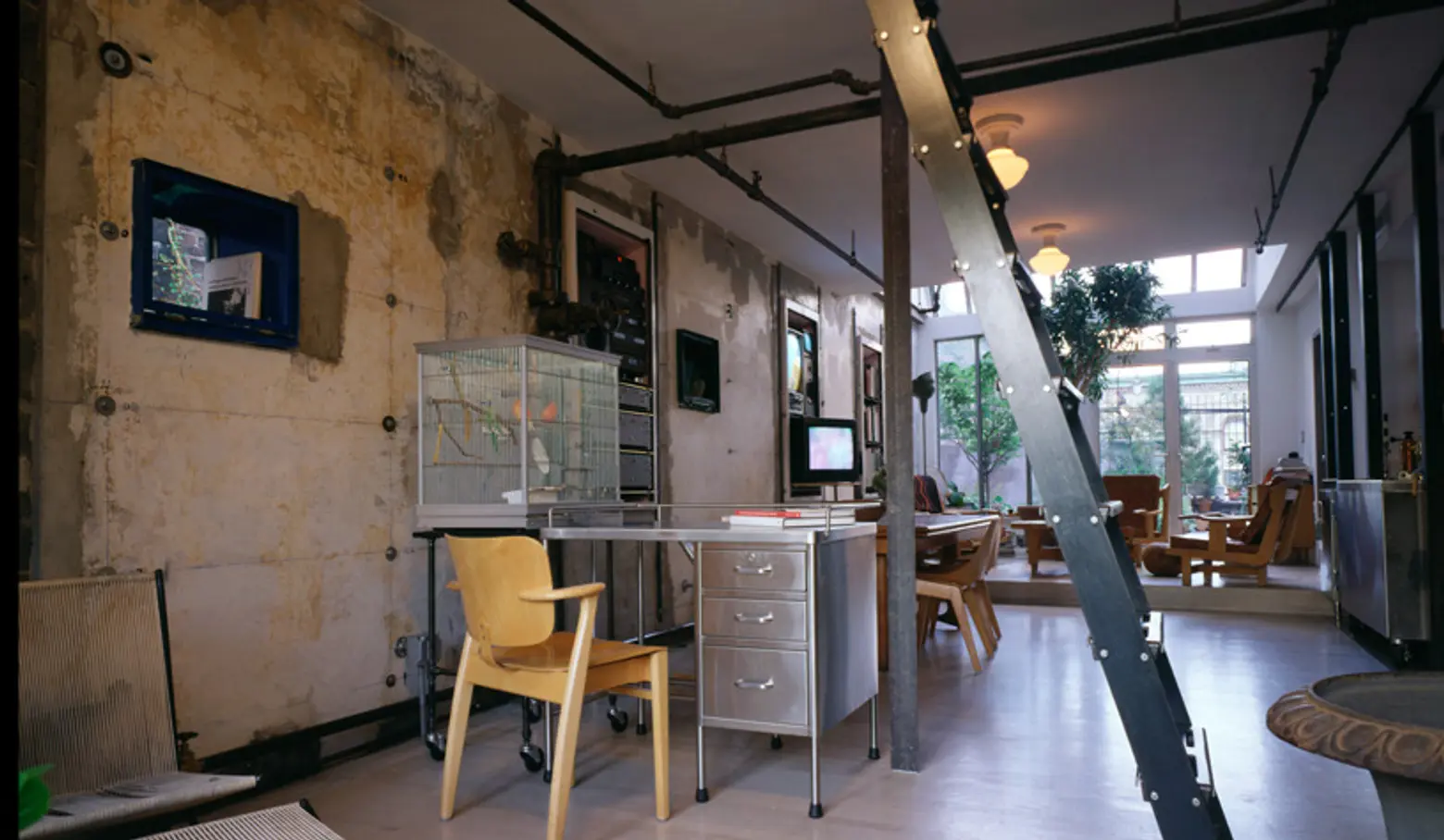 The former mechanical room is now the main living area, which consists of the living room, dining room, kitchen, and children's bedroom. Its interior remains in a somewhat-gritty, industrial form with the original walls full of an exposed grid of bolts, as well as exposed steel pipes and beams. The bay window at this level is made from the back of the shipping container and placed into the building's south wall.
The fully-insulated shipping container master bedroom sits atop the mechanical room structure, and an old steel fire escape connects the two floors. To further maximize space in the bedroom, the designers set the bed on tracks so that it can be stored in the closet when need be. The yellow aluminum container had some of its walls removed to create the beautiful outdoor patio.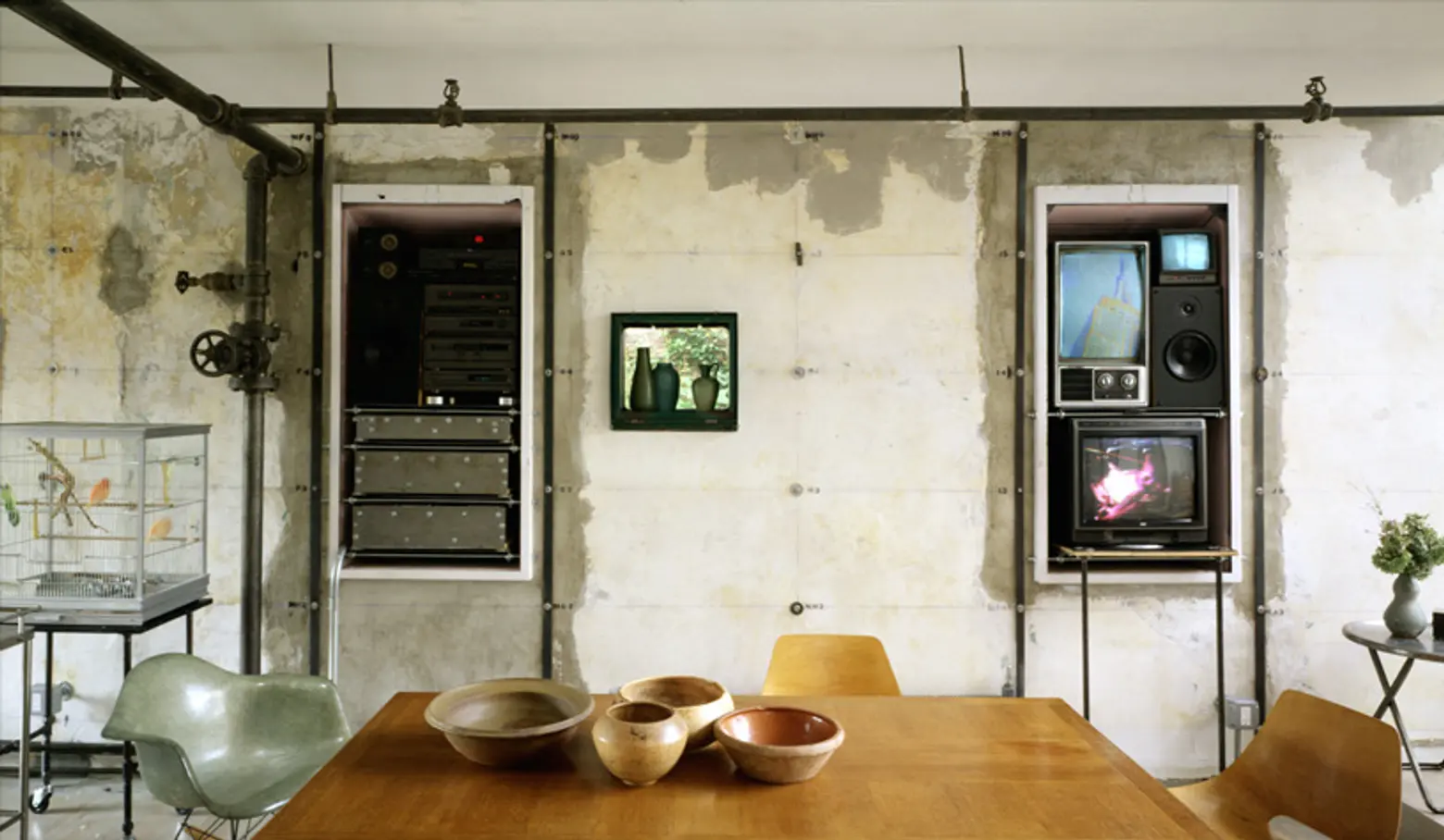 Throughout the home, the designers created several, clever multi-functional fixtures. The preexisting wall-mounted refrigerator boxes, which protrude outward, now hold the media objects, including the TV set (which includes a vertical monitor connected to a camera looking at the Empire State Building), stereo system, bookcase, and intercom. The newspaper dispensers, again fitted into the wall, are now small windows. Not only does this utilize existing architectural features, but it frees up space on the floor.
It makes perfect sense why this penthouse renovation was such a smashing success; LOT-EK is "internationally recognized for initiating the concept of creating architecture at all scales with infrastructural and industrial objects–most notably the standard 40-foot shipping container." Want to see more of what they're up to? Visit their website.
[Related: LOT-EK's Shipping Container Townhouse Brings a Modern Sustainable Edge to Greenwich Village]
Photos courtesy of Paul Warchol for LOT-EK