Long Island City 'Micro' Units Will Have Three Bedrooms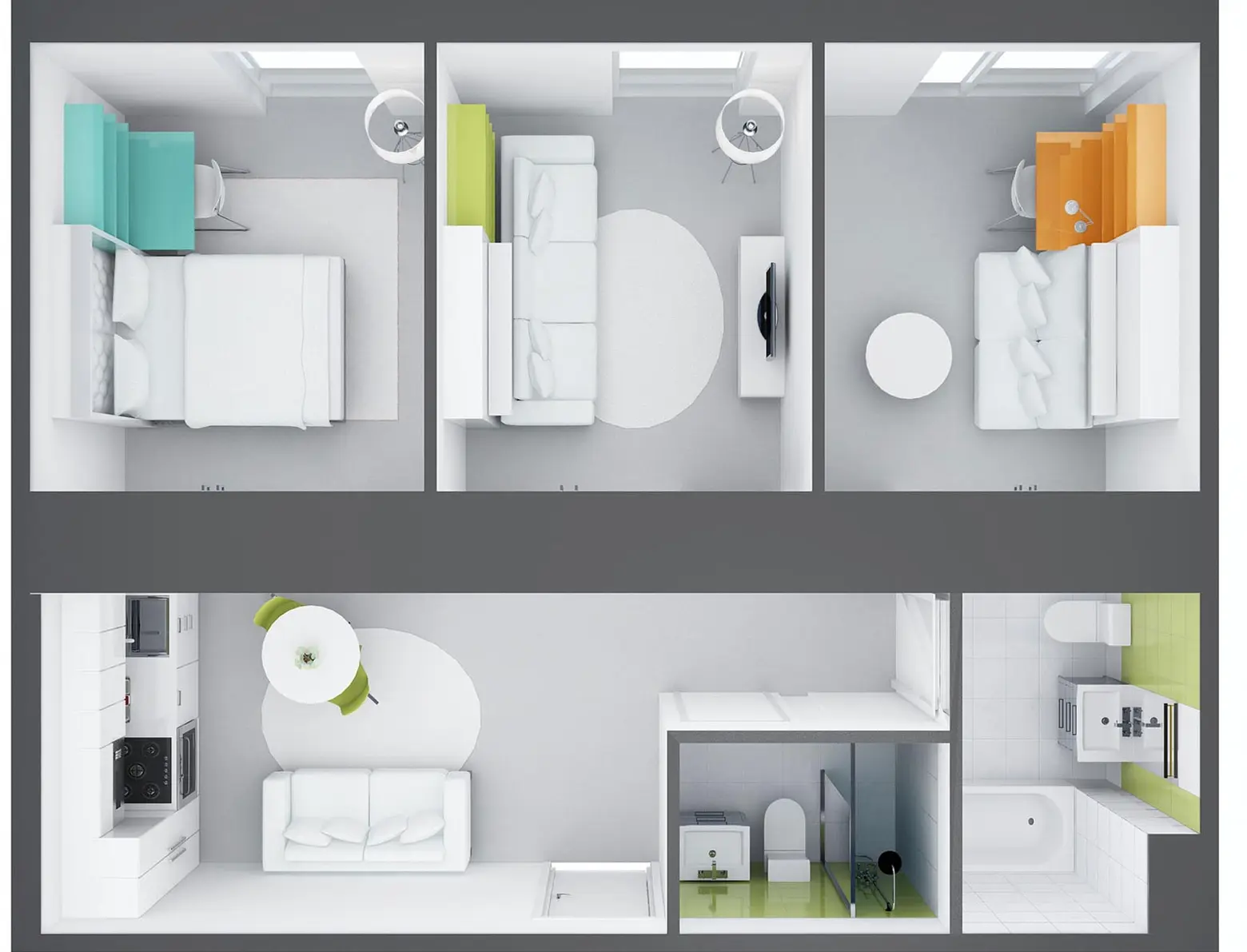 To date, the city's biggest and most news-worthy micro housing complex, My Micro NY, has offered only studios, which makes sense considering a micro apartment is typically defined as encompassing less than 350 square feet. But the term "micro" is getting an expansion (figuratively and literally) in Long Island City, where a new rental complex will offer 57 two- and three-bedroom units ranging from 490 to 735 square feet, according to the Wall Street Journal. The project at 37-10 Crescent Street is being developed by Ranger Properties, whose managing principal Sheldon Stein said, "Our concept is we can offer really high-quality public amenity space, and better value with smaller private spaces, and bring the rental cost down."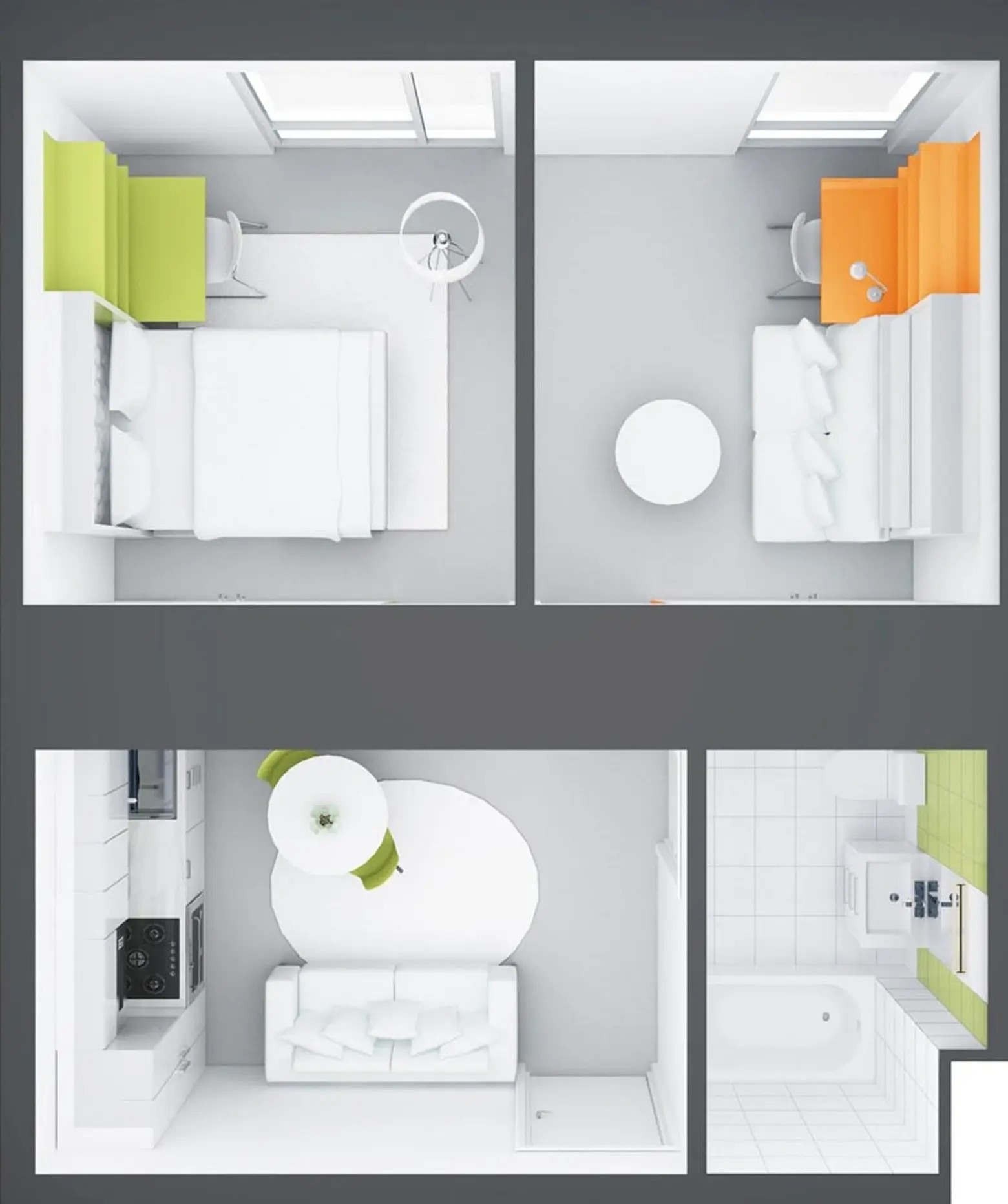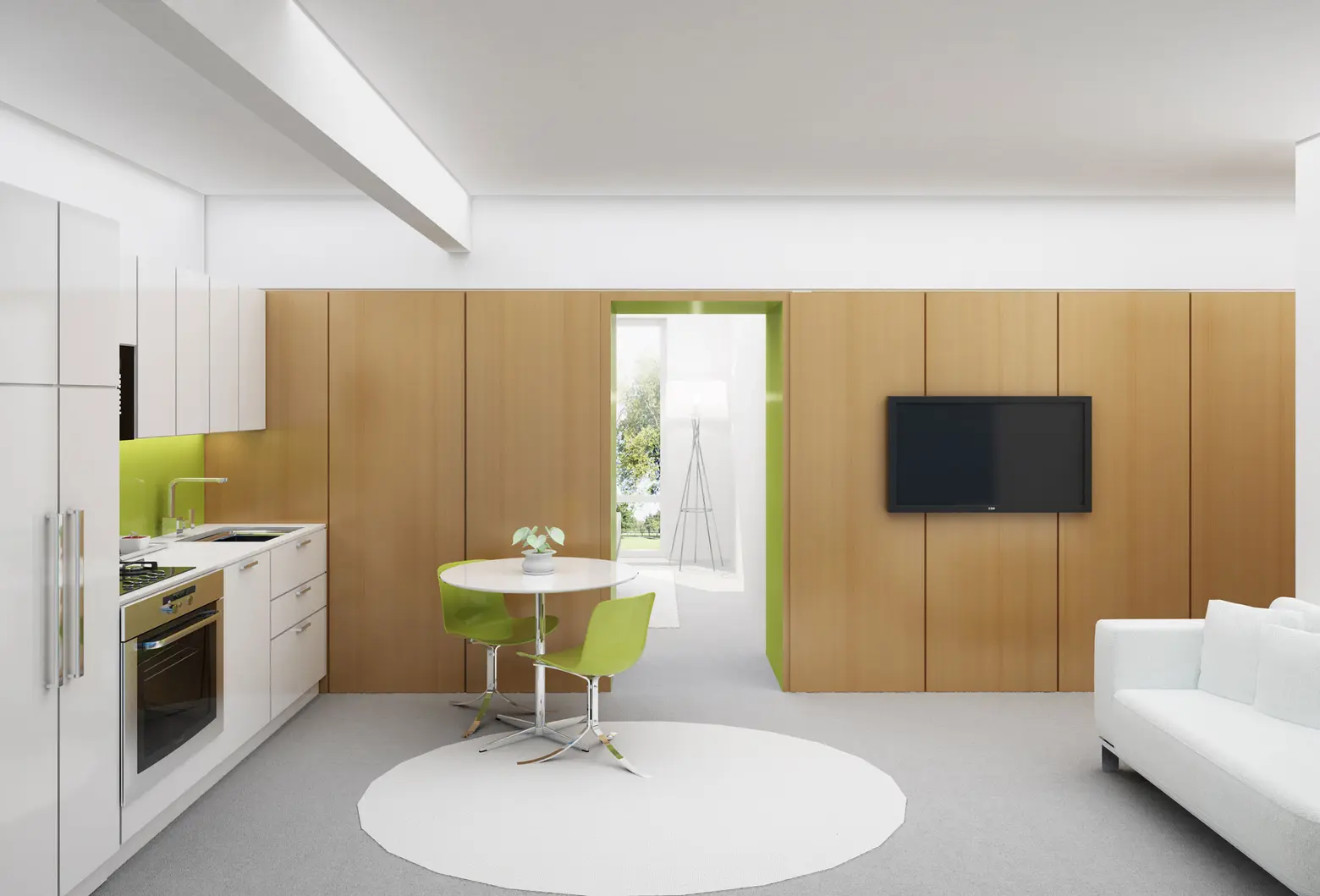 The project's architect is Fogarty Finger, who incorporated space-saving design elements like Murphy beds and built-in desks into the 10-foot-by-12-foot bedrooms. Chris Fogarty, one of the firm's principals, said tackling the kitchen "was more like designing a kind of boat kitchen, but using standard fixtures." For example, under the sink are drawers, one being for silverware.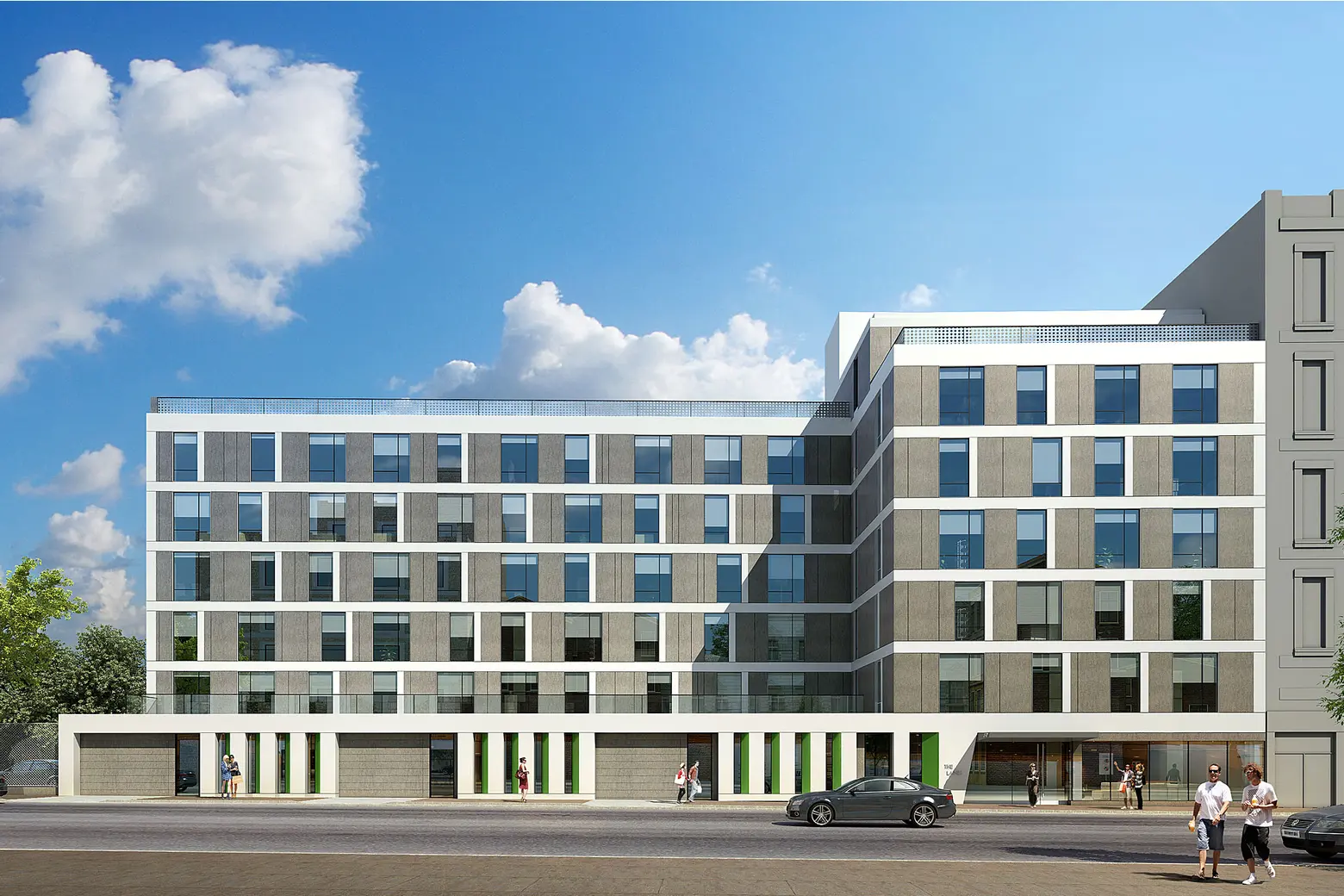 According to the architect's website, the building will take up 60,000 square feet. Of the exterior design, the firm says, "Generous window openings arranged in offset layers punch through the modern, cement board, rainscreen exterior. A double-height lobby space and adjoining ground floor garden offer active social spaces, as opposed to formal set-pieces, for the building's occupants."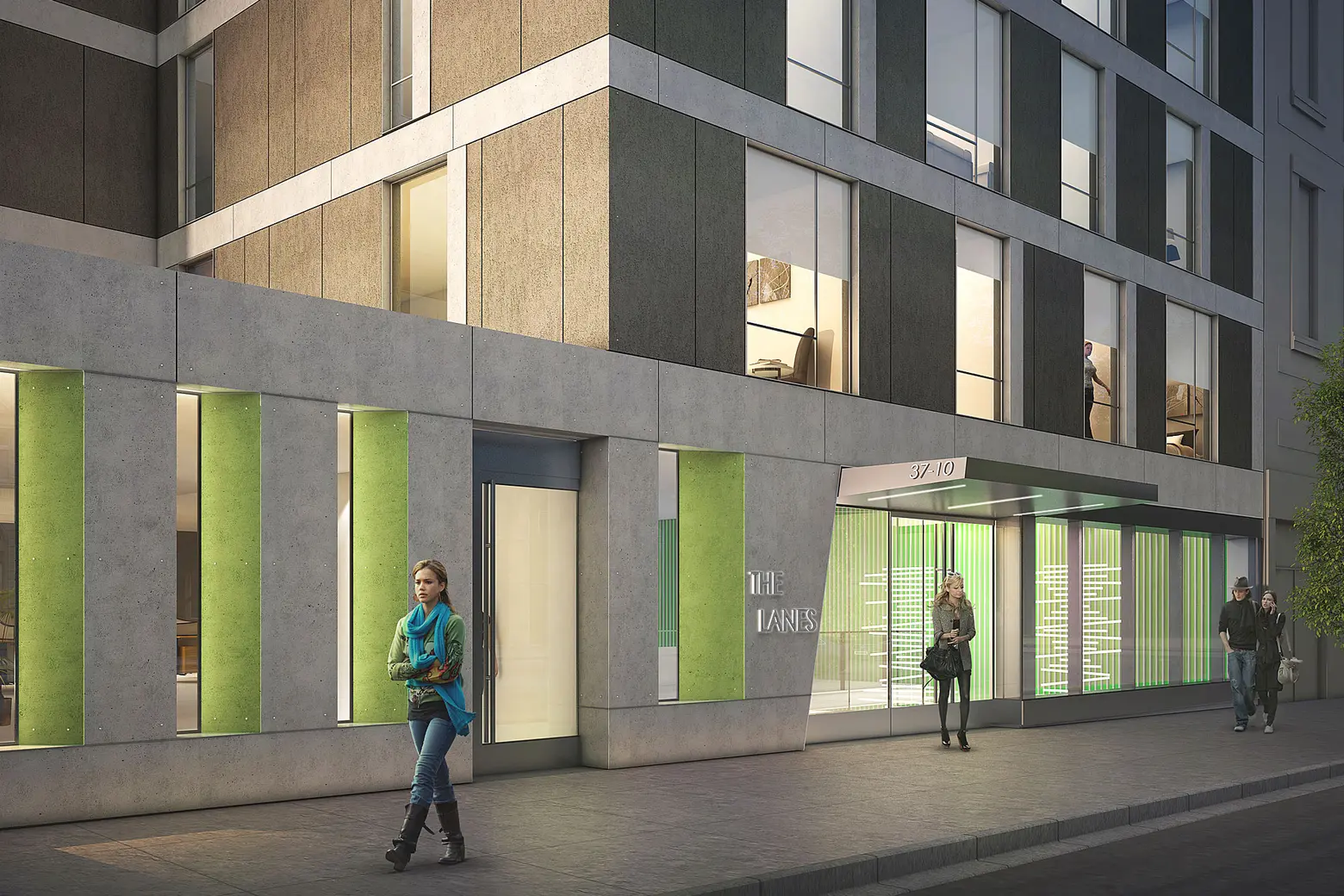 The building is expected to be completed by 2017, but Fogarty said it's too early to determine rents. The Journal cites a report from the Urban Land Institute that notes micro units rent for about 20 percent to 30 percent less than standard apartments, but though these apartments are quite tiny, they technically aren't micro and didn't require a special zoning variance from the city.
[Via WSJ]
RELATED:
All renderings via Fogarty Finger Architects