Live in the artsy section of Astoria, from $990/month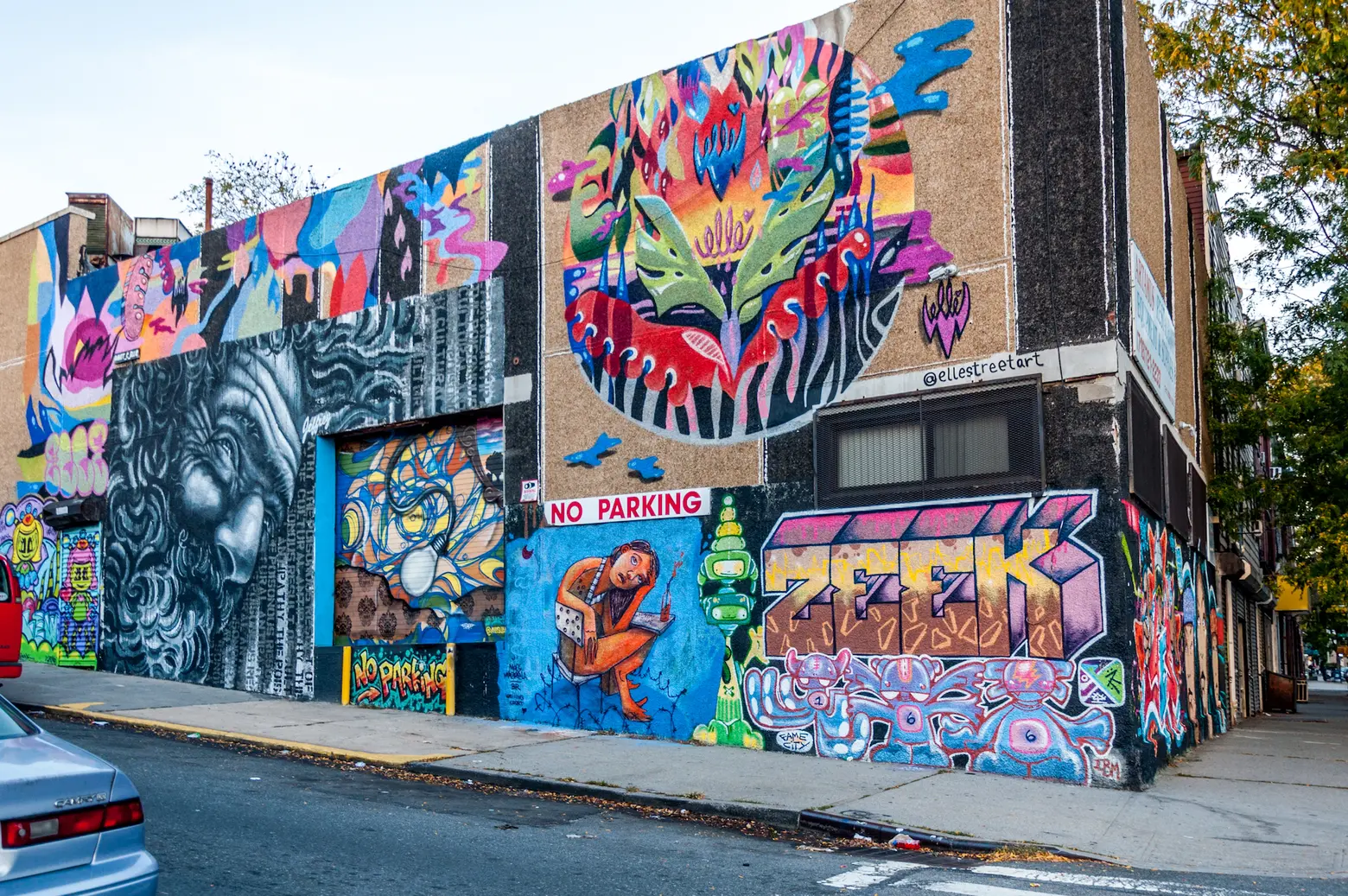 Part of the Welling Court Mural Project; via Wikimedia
Located just steps from the Welling Court Mural Project and Socrates Sculpture Park, a new rental building in Astoria has launched an affordable housing lottery. Fifteen newly constructed units are up for grabs at the Amana Astoria, located at 14-47 29th Avenue. Qualifying New Yorkers earning 70, 80, and 130 percent of the area median income can apply for the apartments, which range from a $990/month studio to a $2,770/month two-bedroom.
Amenities include indoor and outdoor recreational areas, on-site laundry, and storage space. Nearest transit options include the N, W at 30th Avenue or the NYC Ferry at Hallets Cove.
The Queens building sits within a bustling area of Astoria, sandwiched between waterfront parks and the bars of restaurants of 30th Avenue. Residents of 14-47 29th Avenue can enjoy the multipurpose playground Van Alst Playground across the street, or slightly further away, Astoria Park and Hallets Cove Beach.
The colorful Welling Court Mural Project, a collection of street art, is nearby, as is the Socrates Sculpture Park, which offers large-scale art installations on the waterfront.


Qualifying New Yorkers can apply for the affordable units until February 25, 2020. Complete details on how to apply are available here (pdf). Preference for 50 percent of the units will be given to residents of Queens Community Board 1. Questions regarding this offer must be referred to NYC's Housing Connect department by dialing 311.
If you don't qualify for the housing lotteries mentioned, visit CityRealty.com's no-fee rentals page for other apartment deals in the city.
RELATED: