Light-Filled Lincoln Center Apartment Gets Lucky New Buyer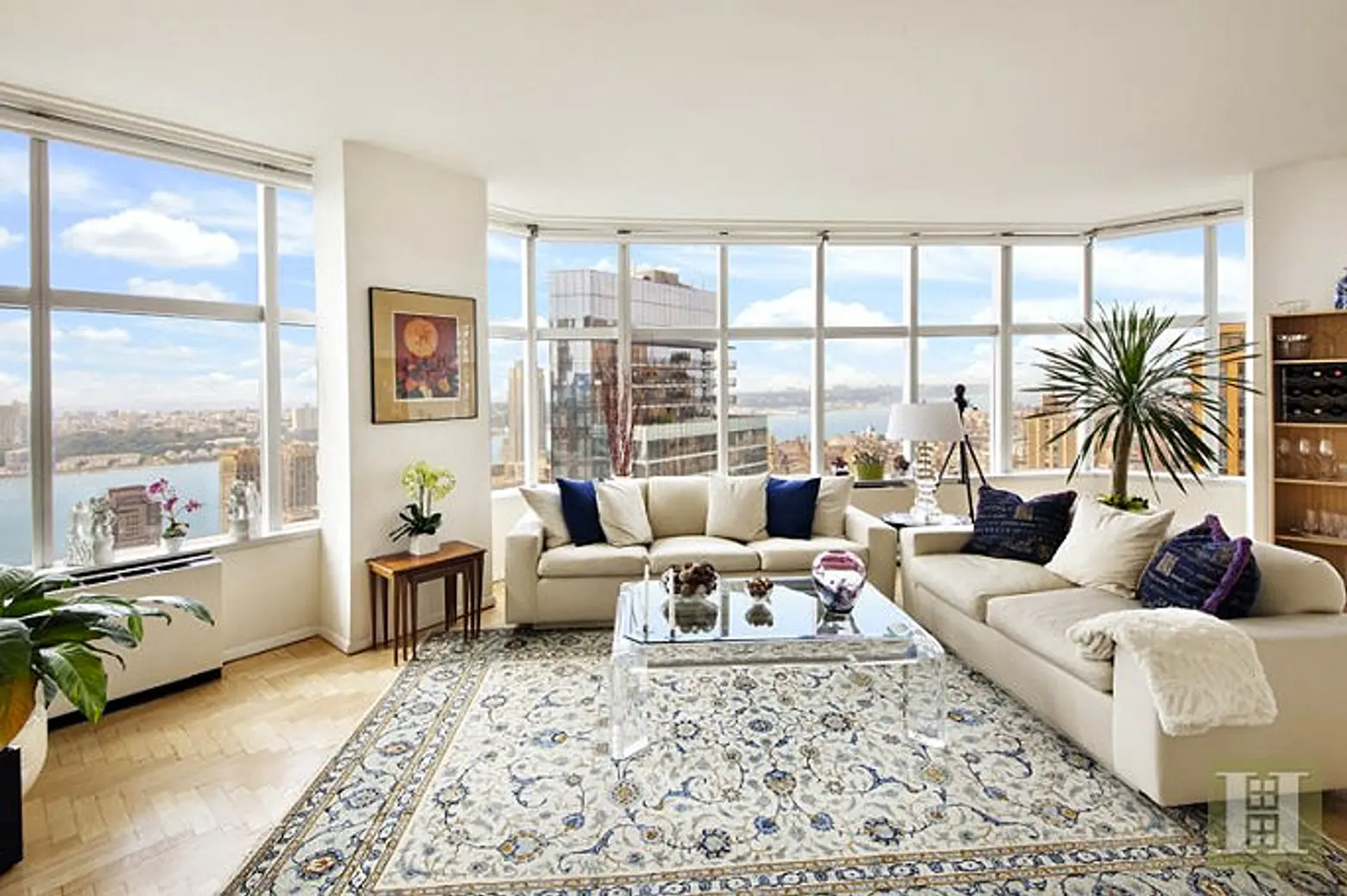 At 3 Lincoln Center (a.k.a. 160 West 66th Street), residents have the bragging rights of living in the only residential building in the Lincoln Center of the Performing Arts complex. And wouldn't you brag too if right outside your window was the Metropolitan Opera House and Juilliard?
Apartment 46A is home to the most recent boaster. Sold for $3.9 million, the 1,562-square-foot unit has splendid north – and west – facing panoramic views that can be taken in through the huge, wraparound windows. The 9.5-foot ceilings add to the bright openness of this 2BD/2.5BA apartment.
The mixed-use development at 3 Lincoln Center welcomed its first tenants in 1993. It was designed by Davis, Brody, & Associates to not only add a residential component to Lincoln Center, but to provide space to increase the cultural vitality of the area. The building wears its functions on its sleeve — the shorter, 17-story white stone tower, which is in keeping with the style of surrounding cultural sites, houses dorms for the Juilliard School and School of American Ballet, as well as the Film Society of Lincoln Center, while the 54-story black glass tower contains 347 residential luxury condos. The latter also contains the local firehouse and the New York Public Library Riverside Branch.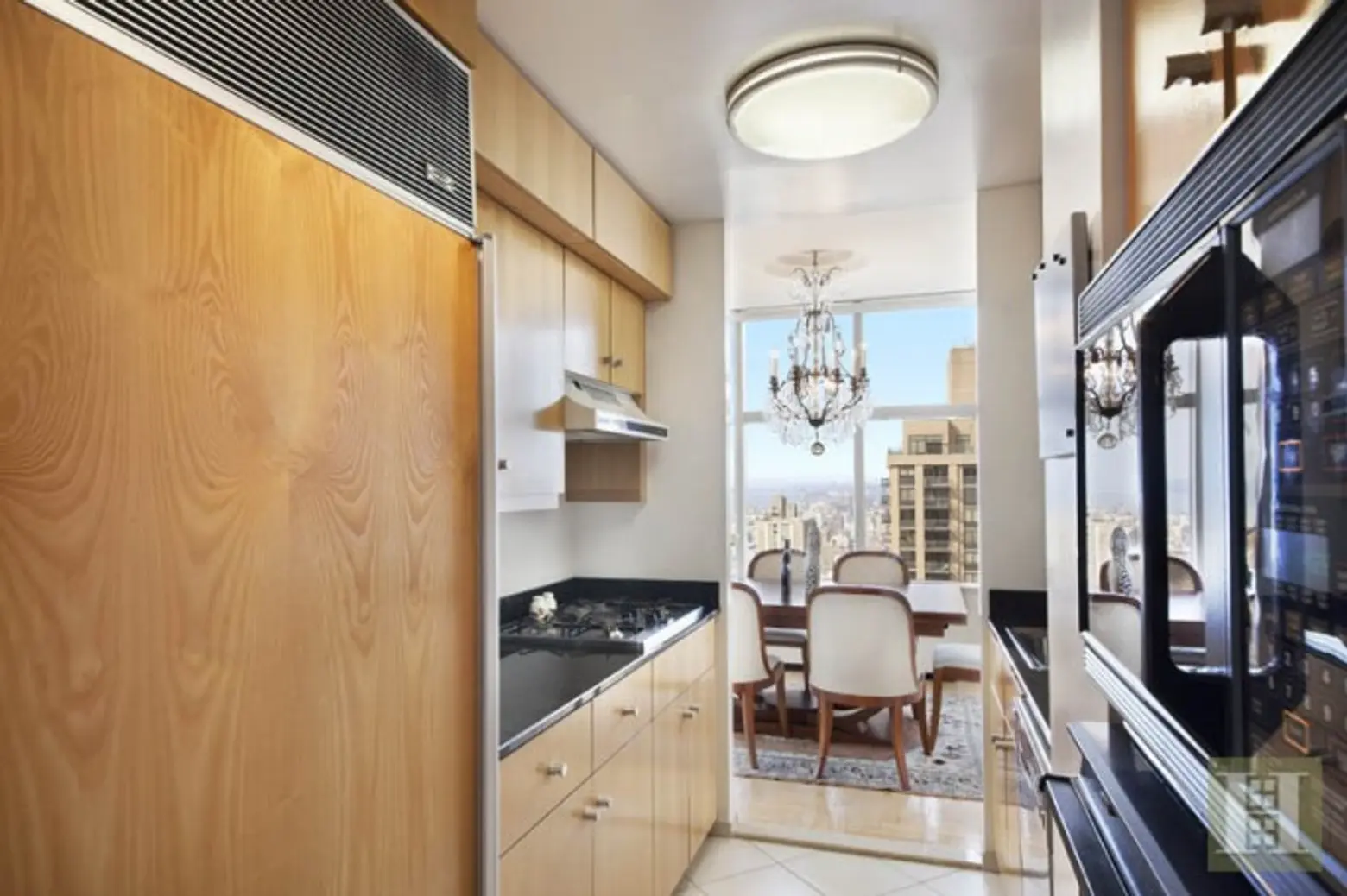 The walls of windows in this apartment are highlighted by neutral, pristine décor including hardwood floors throughout, cream-colored tiles and light wood cabinetry in the kitchen, a beige-tiled bathroom, and shiny white built-ins and a mirrored wall in the bedroom. Do you think the new owner will keep this subdued palate or add a little pop to match the Lincoln Center liveliness below?
Images courtesy of Halstead