Movie Producer's Brendan Coburn-Designed Williamsburg Home Sells for $3 Million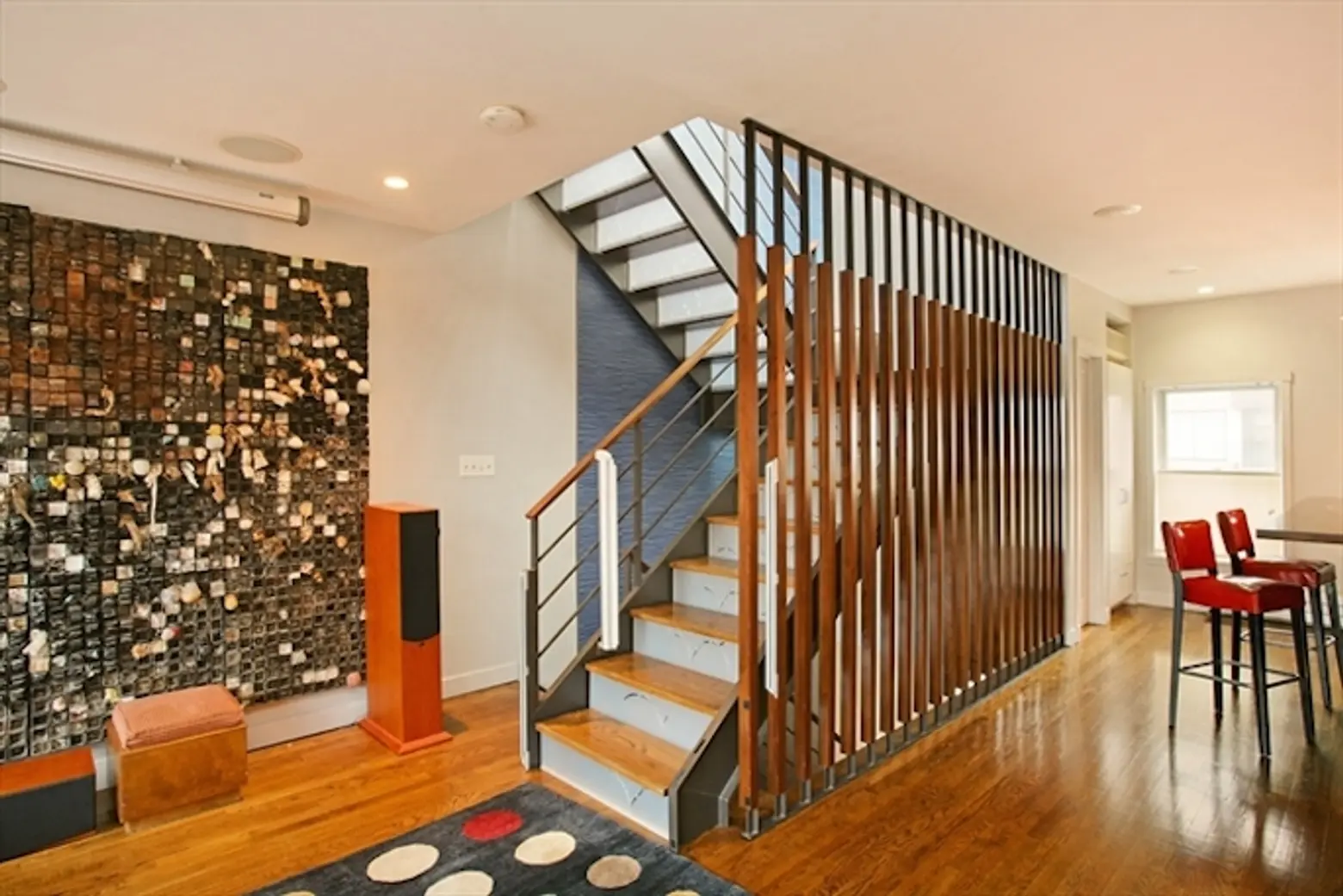 Producer Jason Sosnoff–who has worked on such films as Analyze This, The Good Shephard, and You Don't Know Jack—has just sold his Williamsburg town home for $2.95 million, according to city records. Not only is this single family home at 154 Wythe Avenue a rare find in a neighborhood characterized by warehouse remodels, it also features three floors, a finished basement, a landscaped garden and a rooftop deck. Sosnoff had the 4BR/2.5BA townhouse redesigned by CWB Architect's Brendan Coburn, who said, "let there be light" and–oh wait, was that another story?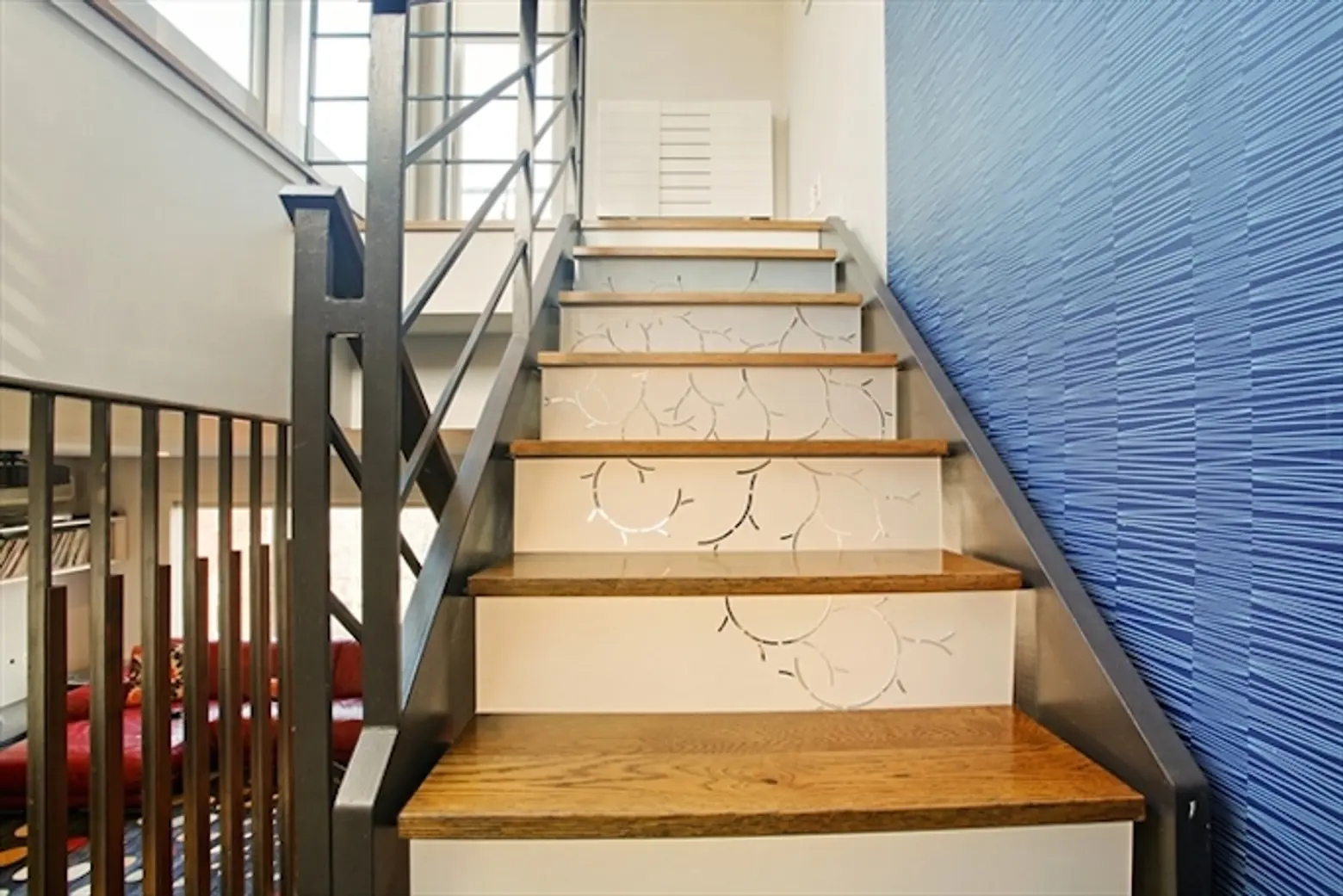 Well, Coburn wanted to make the most of the light, airy, third floor so he inverted the floor plan, putting the bedrooms on the first and second floors, and moving the main living space up to the third floor, right below the sunny roof deck. The end result is a bright communal space with tons of natural light, not to mention a much shorter trip to the roof on those nights when the new owner wants to dine on top of the world with partial views of Manhattan as his companion.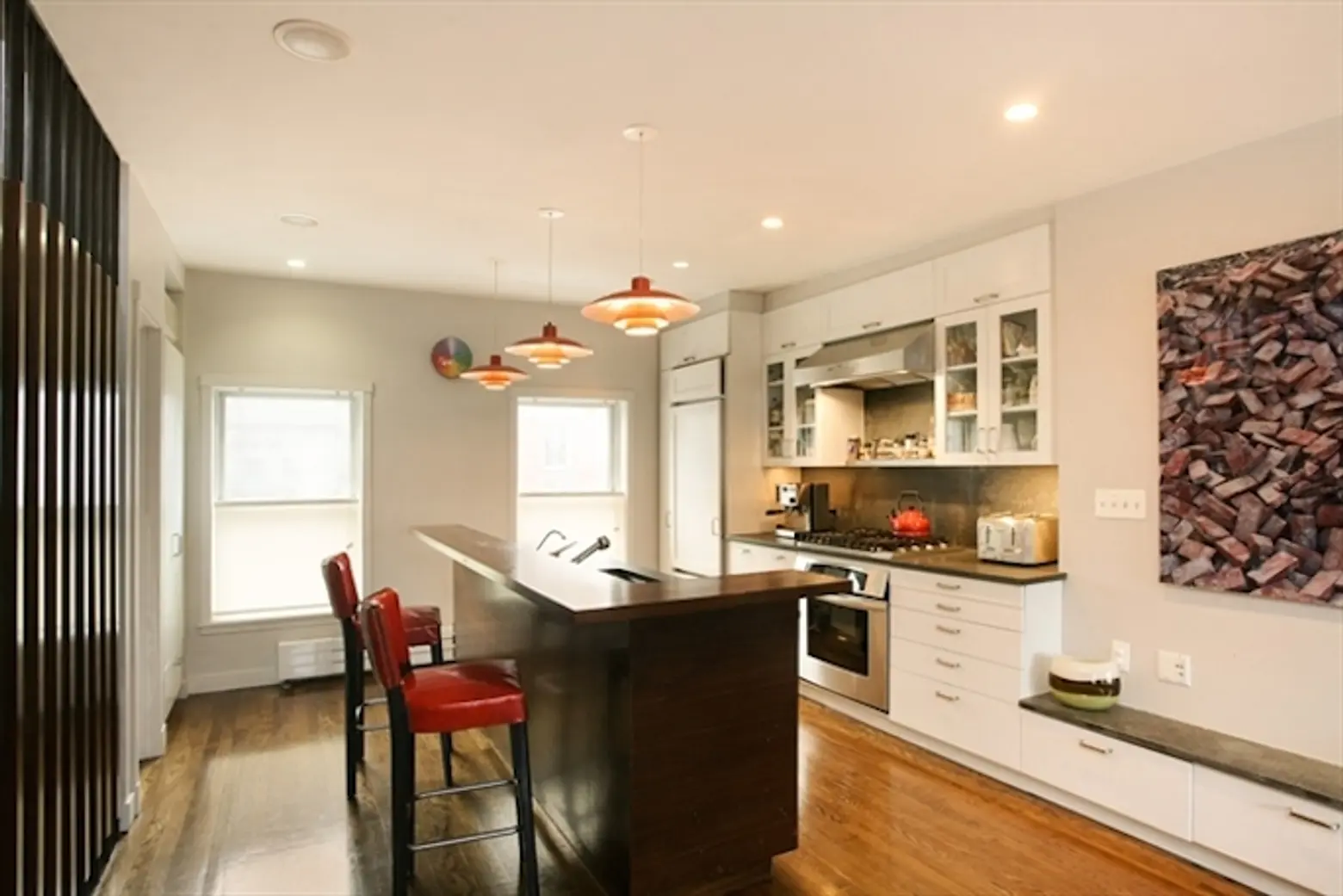 But Coburn wasn't finished yet. He also designed a central stair tower made of glass, iron and walnut to bounce light throughout the home. And finally, the wall of the master bath is outfitted with an Ann Sacks glass panel for even more light. One thing is for sure: if the new owner is a vampire he's going to be very displeased.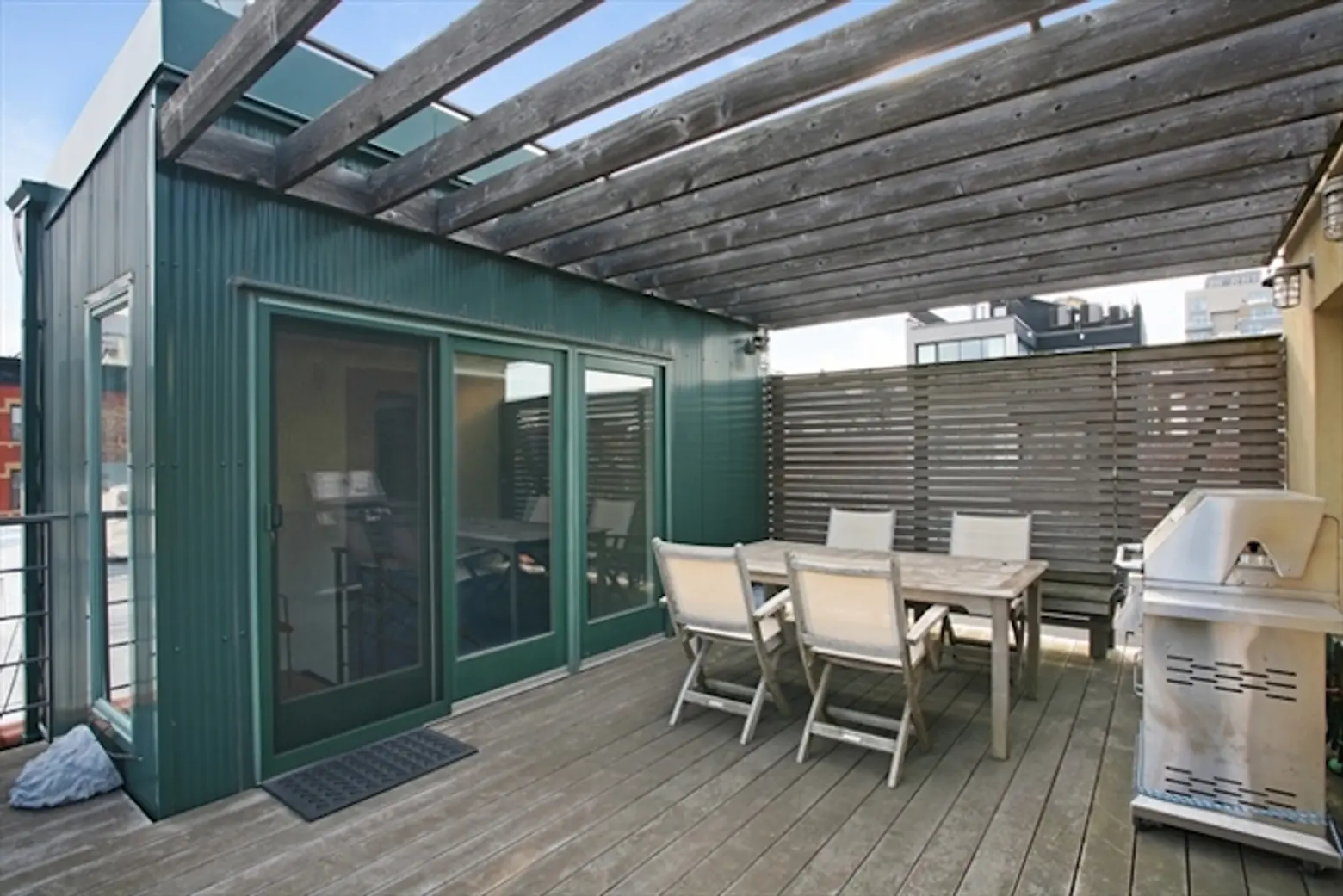 Corcoran agent Ayumi Otaki describes the residence as offering "all the luxury of a condominium but with the privacy of your own home." The town home's additional features include a wood-burning fireplace; a playroom in the basement; and some nice kitchen appliances, including a Bosch dishwasher and a Thermador range.
[Listing: 154 Wythe Avenue by Corcoran]
Photos courtesy of Corcoran