Katz's Deli and Magnolia Bakery team up on New York classics package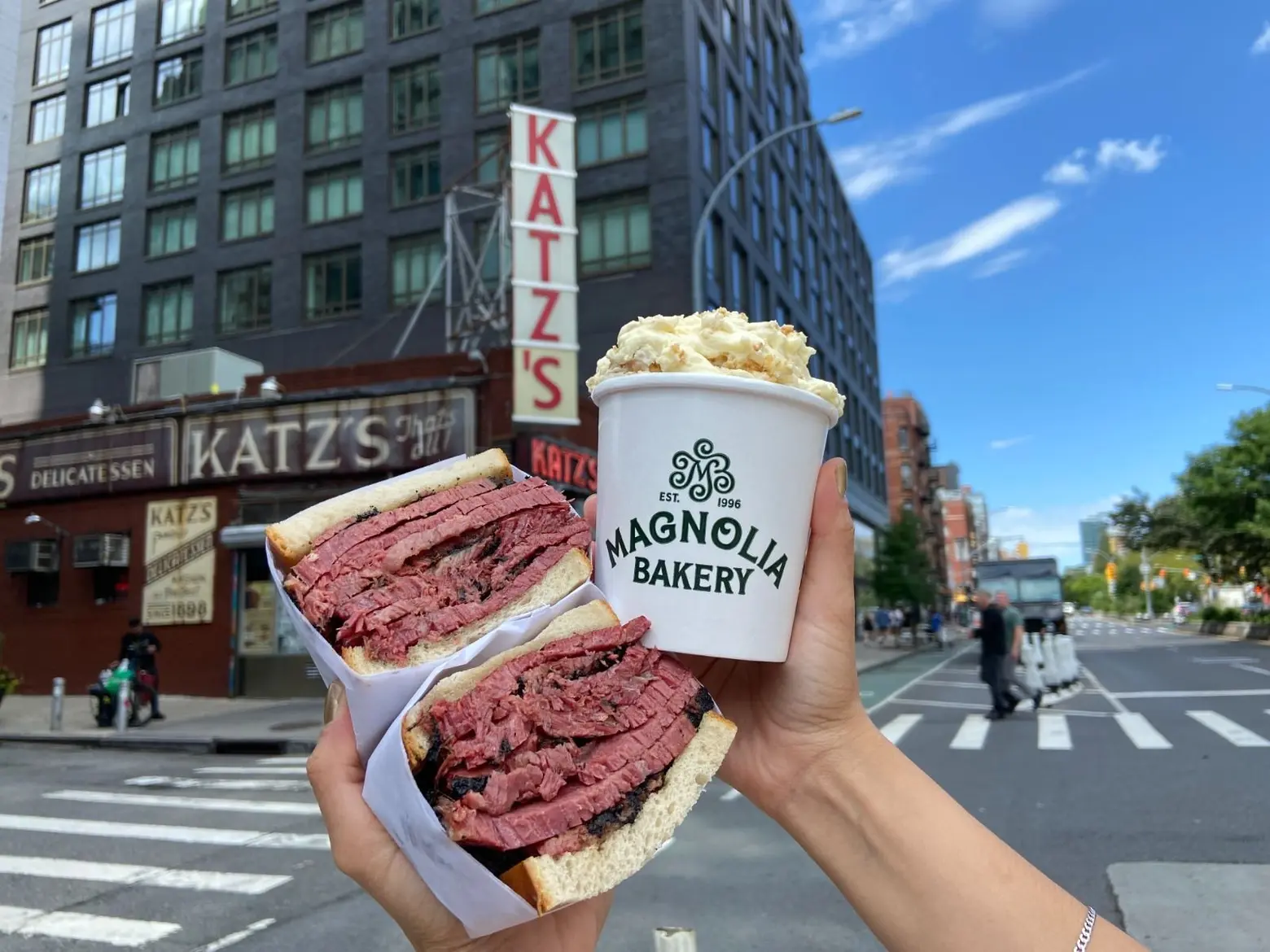 Photos courtesy of Katz's Deli
What's a better pairing than pudding and pastrami? New York City icons Katz's Delicatessen and Magnolia Bakery this week announced a collaboration on a meal package that includes beloved menu items from both institutions. Now available to ship nationwide for a limited time, the "New York Classics" bundle includes two pints of Magnolia's banana pudding and enough Katz's hand-carved pastrami, corned beef, and sandwich fixings for up to six people.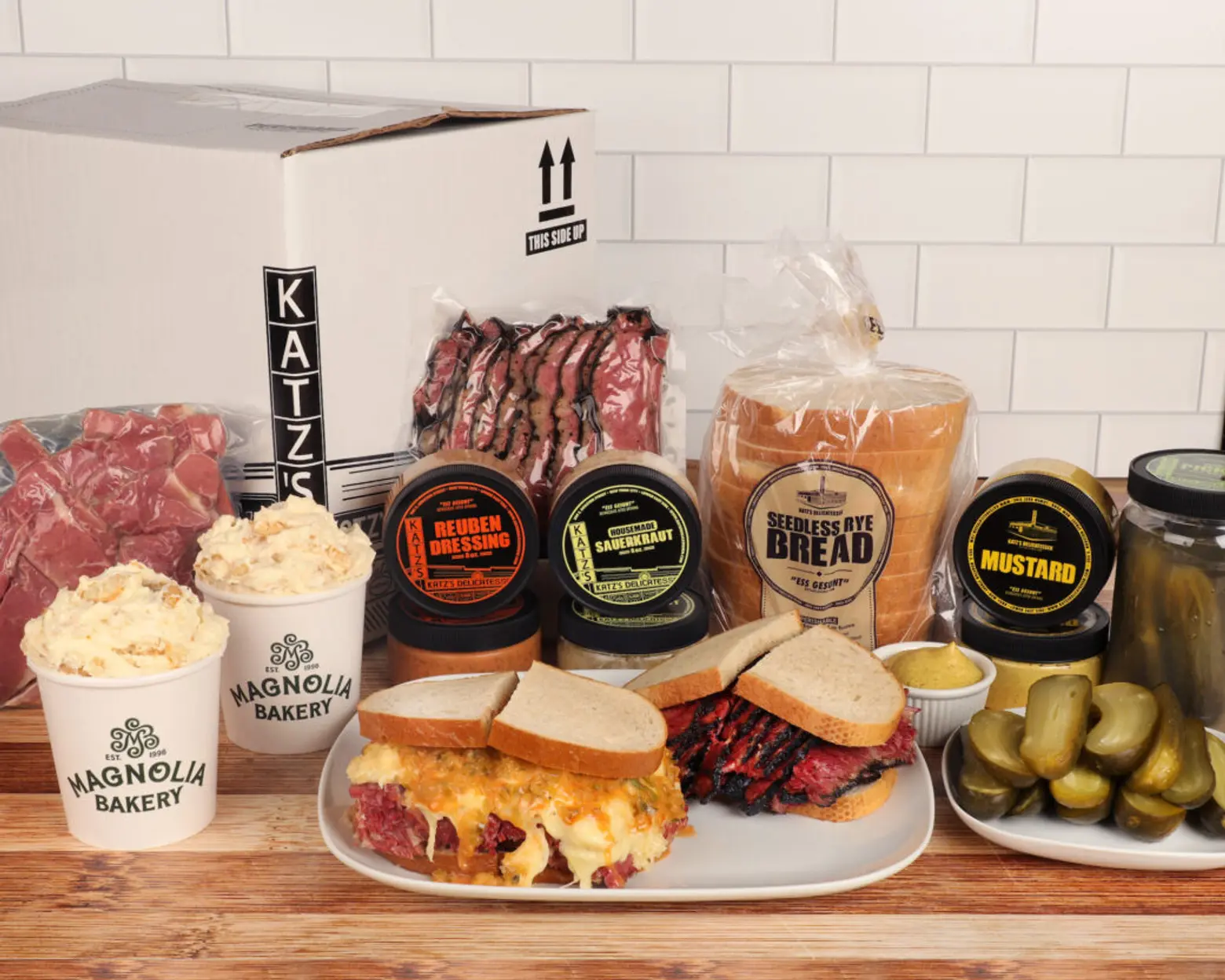 "Collaborating with Magnolia Bakery on this package was a natural choice for us," Jake Dell, owner of Katz's Deli said. "Both our brands boast devoted fan bases and encapsulate the essence and allure of NYC. We look forward to sharing this sweet and savory package with those both near and far so they can enjoy a taste of our home."
For $160, the meal package serves four to six people and includes:
1 pound of Katz's hand-carved pastrami
1 pound of Katz's hand-carved corned beef
A half loaf of deli rye bread
2 quarts of full sour pickles
1 pound of Swiss cheese
8 ounces of deli mustard
8 ounces of Reuben dressing
8 ounces of sauerkraut
2 pints of Magnolia Bakery's famous banana pudding
"This package is the perfect opportunity for us to partner with our friends at Katz's to celebrate our hometown and to share a true taste of NYC with fans from coast to coast," Bobbie Lloyd, CEO of Magnolia Bakery said. "We're excited for fans to get a taste of one of our best-selling desserts and Katz's incomparable deli creations."
The New York Classics Package is available for shipping nationwide while supplies last through Katz's website.
RELATED: