Jonathan Adler's Chic Shelter Island House is Up for Rent This Summer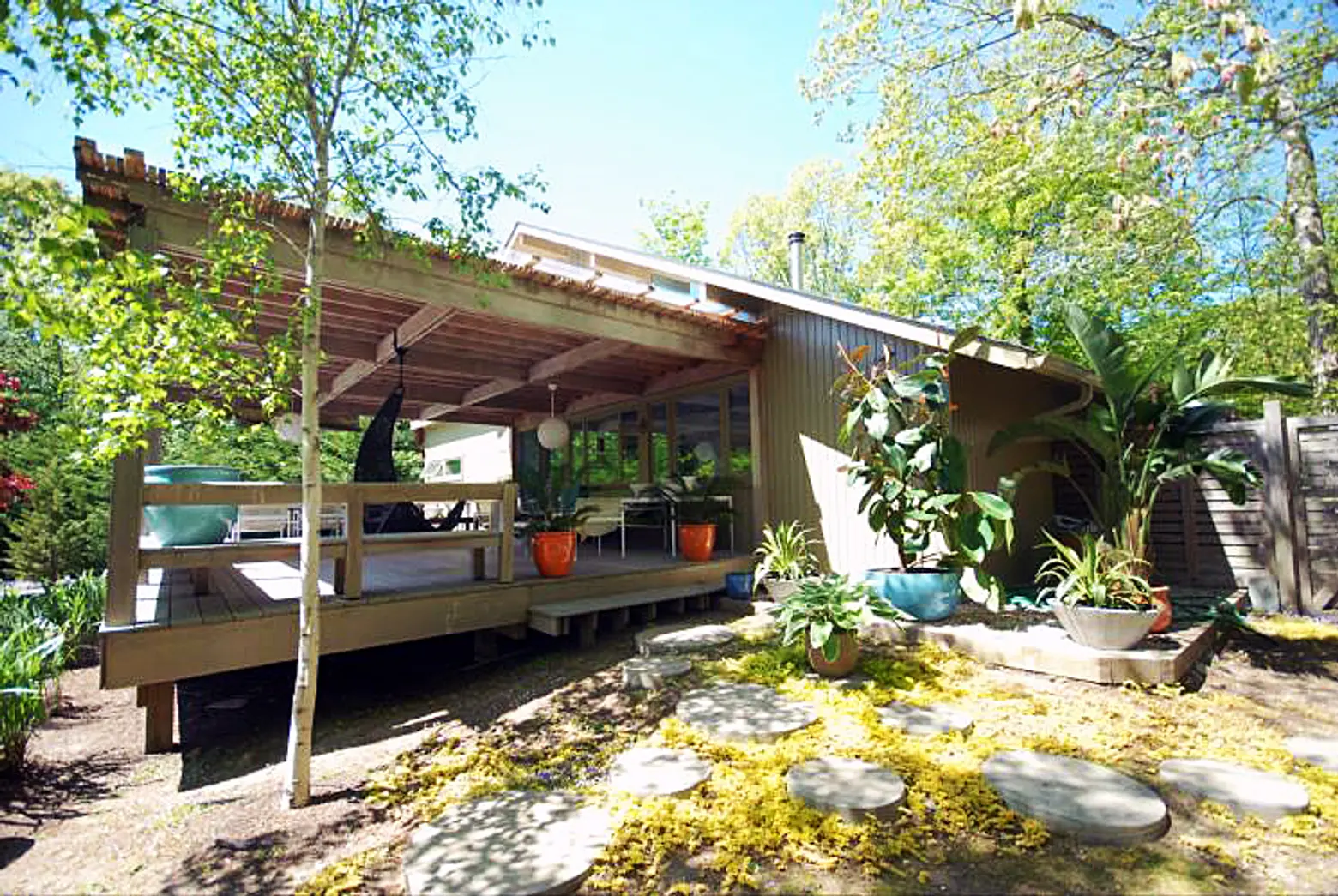 What happens when two of New York City's most creative minds — interior designer Jonathan Adler and fashion guru Simon Doonan — deck out a summer home? You get a colorful Shelter Island beach house that screams seaside chic. The couple's busy schedules take them all around the world, which is good news for New Yorkers still looking for a Hamptons rental — the playful pad is available for the month of July.
Situated in a secluded area on Crab Creek, the airy 1,300-square-foot beach house is far more stylish than your average summer rental and probably a lot pricier, too — it's currently listed for $11,000 a month.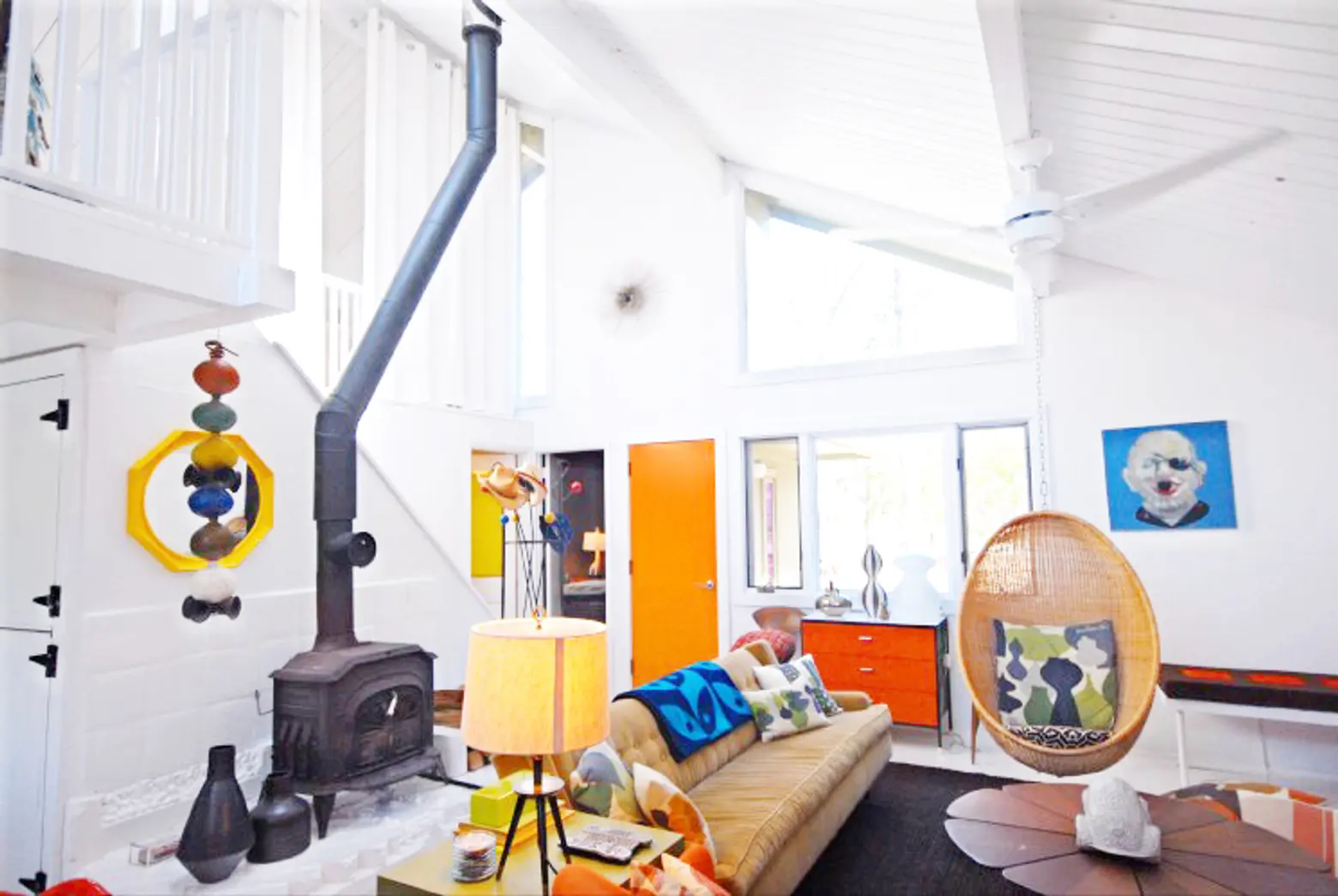 Adler and Doonan enlisted Connecticut firm Gray Organschi Architecture to help with the space along with local builder Carlos Routh. The resulting design is a blend of the fashion-forward couple's distinct styles: It's a one-story retreat that's part modernist and part rustic.
Inside, the walls were covered with a high gloss deck paint to help reflect and spread sunlight. The lofty living area boasts cathedral windows and a cozy wood-burning fireplace and also looks out on a spacious veranda that's perfect for warm-weather entertaining. There are three bedrooms in all, each with their own unique touches. For decor, Jonathan mixed and matched pieces from his own collection with vintage finds.
A beach house wouldn't be complete without a pool and their 75-feet heated basin is located in lush and tropical grounds. The couple spent just as much time and effort designing the outdoor area, which is brimming with bamboo and Himalayan banana plants. Once you've step foot inside Adler and Doonan's Long Island oasis, it may be hard returning to the concrete jungle.
[Listing: Shelter Island Beach House by Hamptons Real Estate]
Images courtesy of Hamptons Real Estate