JFK AirTrain will finally accept tap-and-go OMNY payments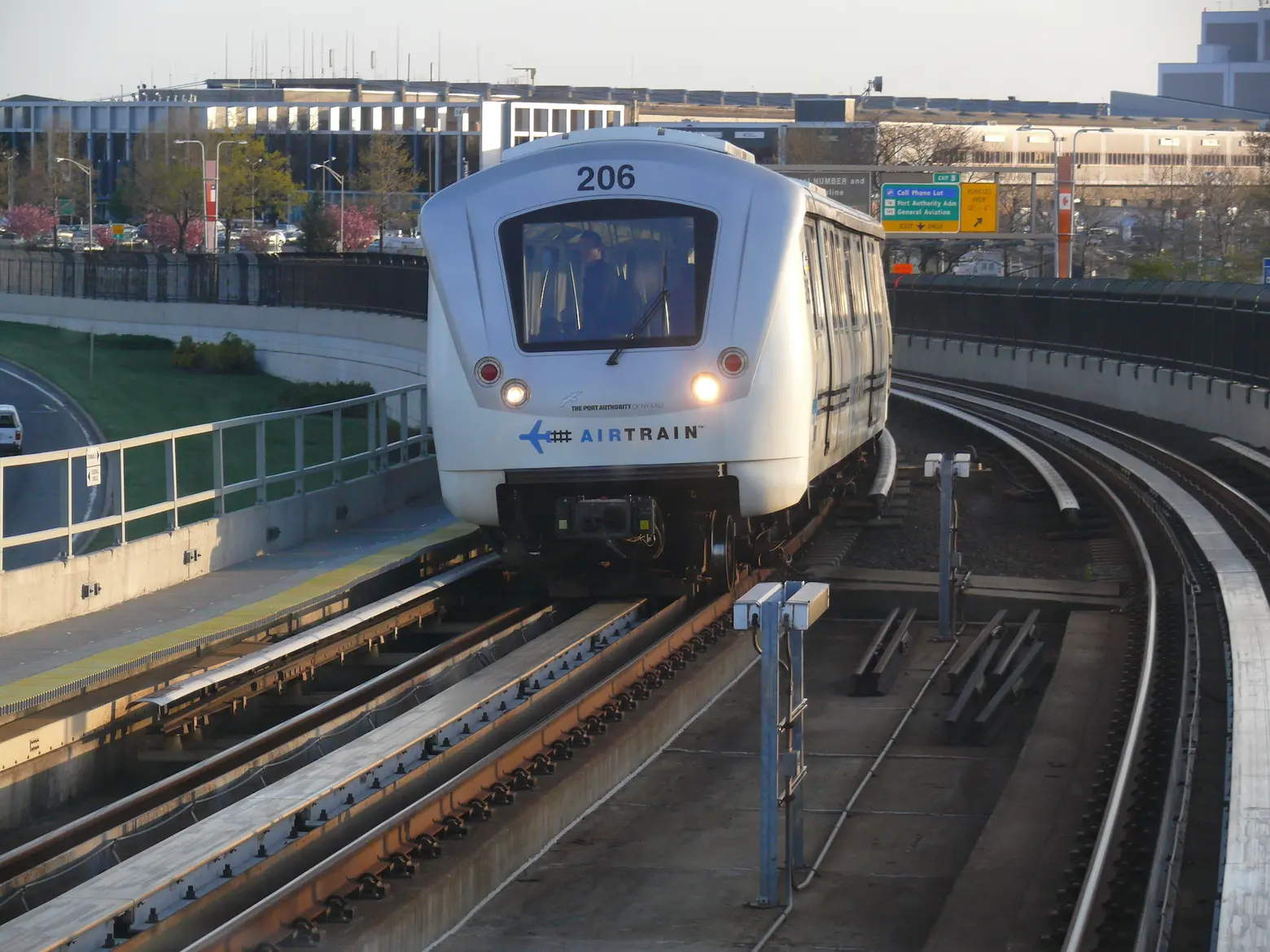 It just got slightly more convenient to get to and from John F. Kennedy International Airport via public transportation. The JFK AirTrain will accept tap-and-go payments using OMNY starting Tuesday, October 10, nearly three years after the system was installed in every subway station. Gov. Kathy Hochul on Wednesday said only select gates in both the Jamaica and Howard Beach stations will have the contactless payment readers as part of the initial rollout.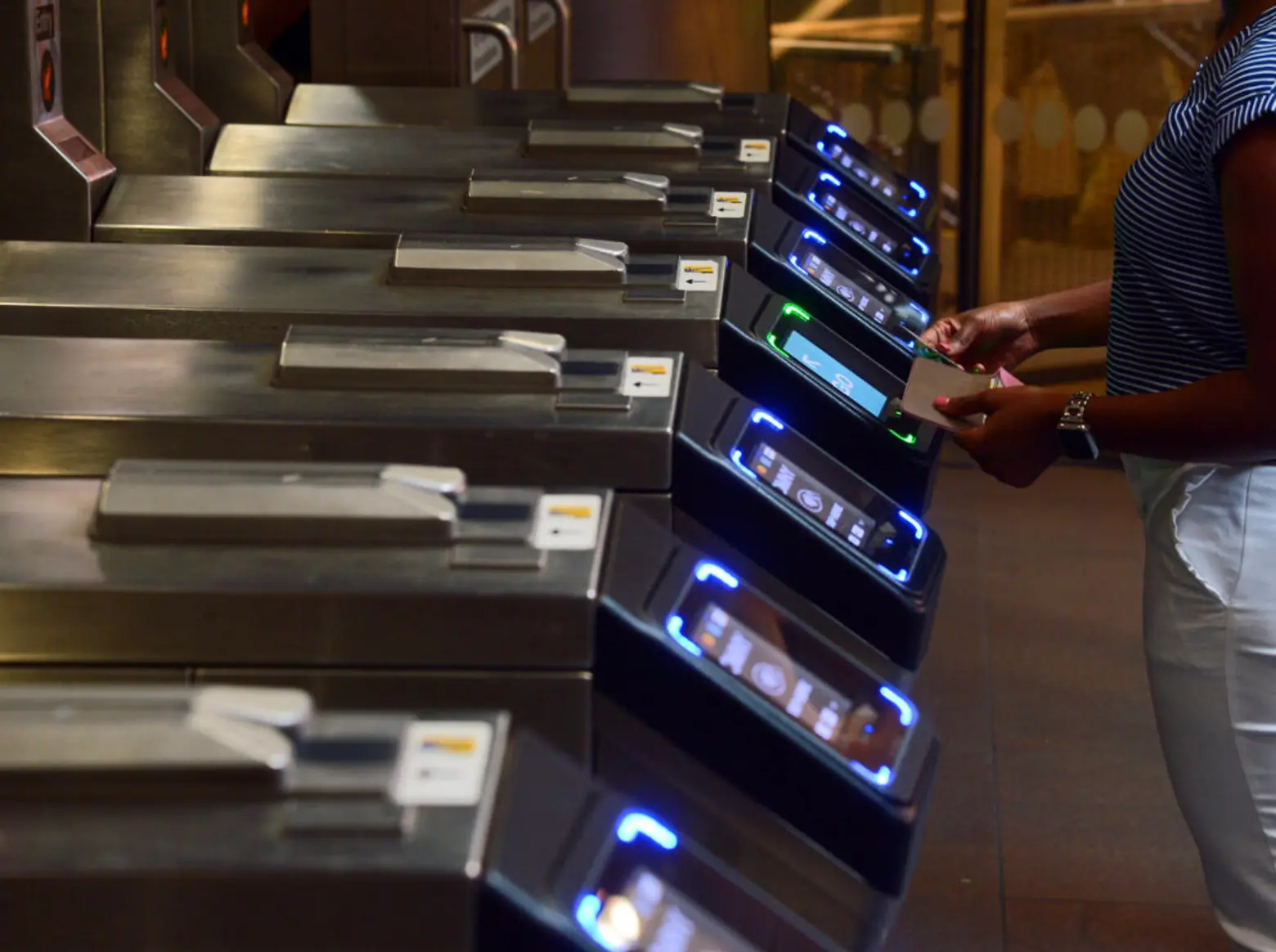 "We are making it easier than ever for travelers to take the train to JFK, and for visitors to our great city to use one of its most essential services – the MTA," Hochul said in a statement. "As we continue to rollout OMNY throughout the system, I encourage everyone to take advantage of this service and travel safely."
To take the subway to and from JFK, travelers need a MetroCard with $8.25 on it, plus $2.90 for the subway fare. The fare is only payable by MetroCard upon leaving the airport, leading to confusion and long lines at the vending machines.
The new fare payment system will accept contactless debit and credit cards, digital wallets, and OMNY cards. The number of gates accepting OMNY will "steadily increase" over the next 15 months, according to Hochul. By the end of next year, OMNY should be fully integrated into all gates.
Customers who do not have a contactless payment method can purchase MetroCards at vending machines, Hudson News, or Metro News and use the MetroCard gates.
In August, the MTA launched OMNY for the Roosevelt Island Tramway, the first non-MTA-operated service to accept the system. And PATH riders traveling to and from New Jersey will soon be able to tap-and-go, but the payment system will differ from OMNY, although the same company created both systems.
"We're dedicated to enhancing every customer journey through our facilities and this integration of easy-to-use contactless payments at AirTrain JFK supports this commitment," Rick Cotton, executive director of the Port Authority of New York and New Jersey, said.
"Contactless payment systems like OMNY provide a tap-and-pay method that is convenient and quick for both our region's residents and for travelers from other parts of the U.S. and from other countries."
RELATED: