It's rose season in NYC: Where to see the summer's prettiest blossoms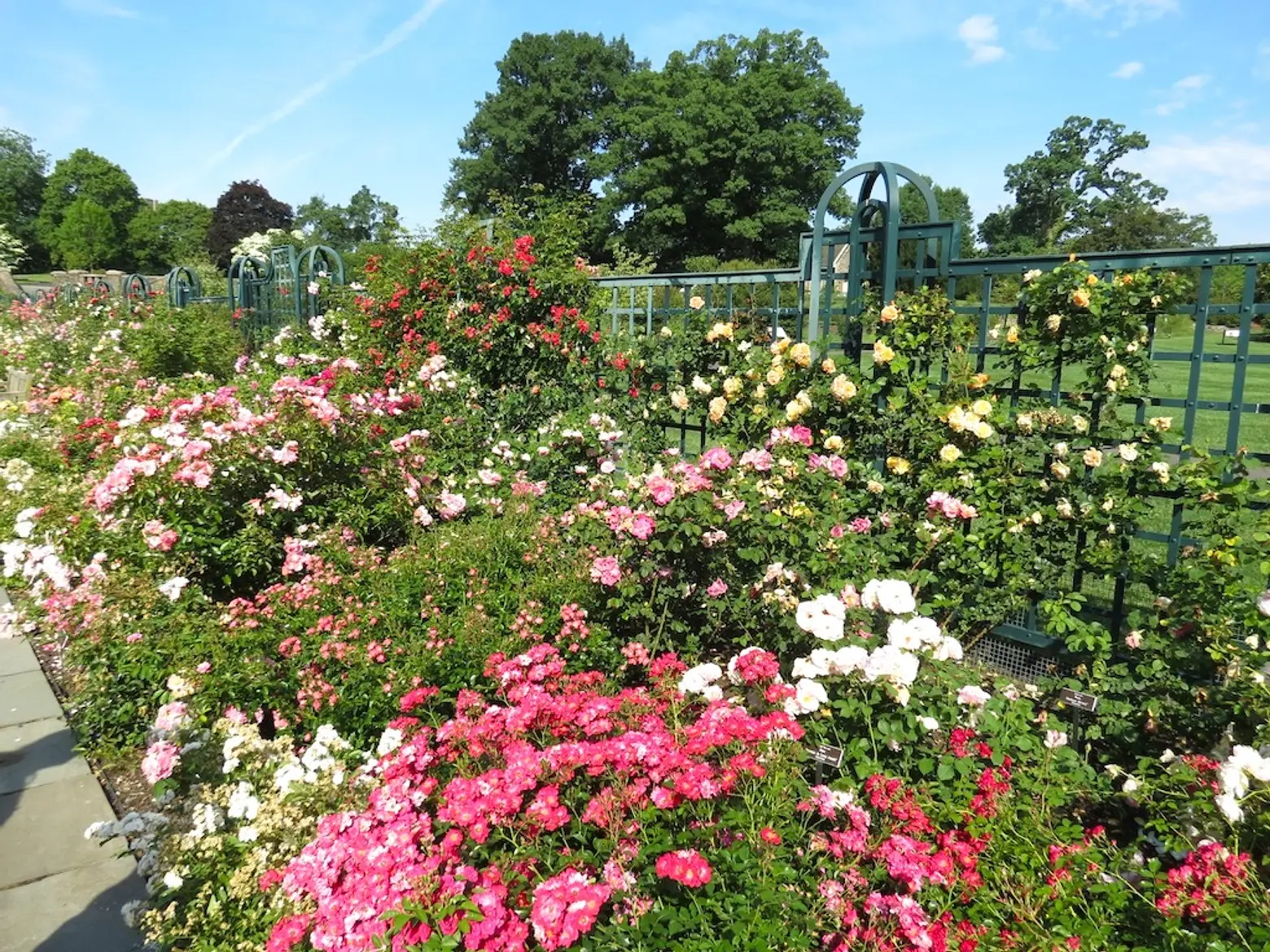 It's rose season. Not only is June the perfect time to drink rosé wine, but it is also when roses are in full bloom in New York City. The Brooklyn Botanic Garden and the New York Botanical Garden boast impressive collections, with both institutions offering guided tours and other events to celebrate the rose and its hundreds of varieties.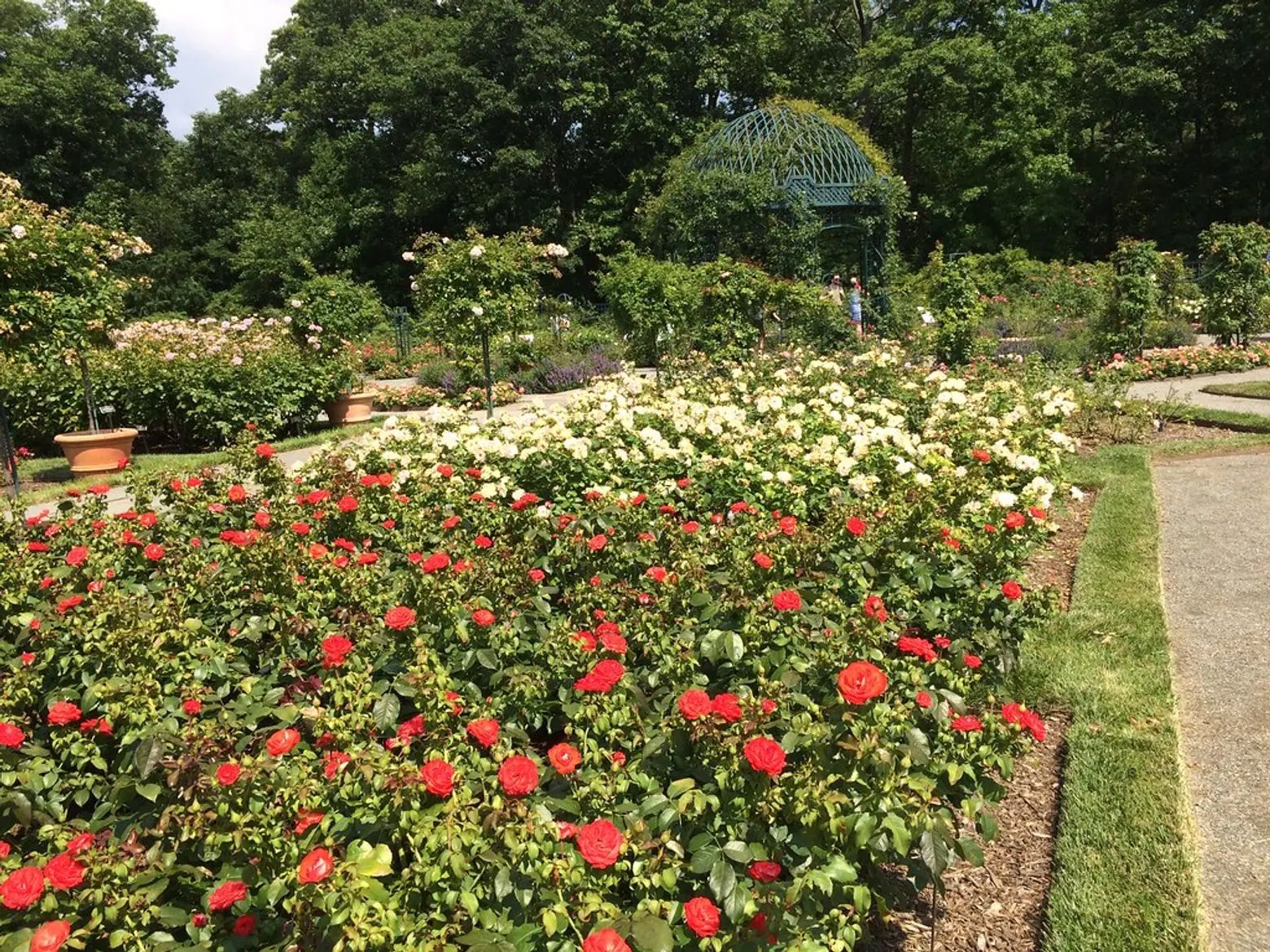 Photo by Allison Meier on Flickr
In the Bronx, NYBG is dedicating an entire weekend to the beautiful bloom, which also happens to be the official state flower of New York. Taking place on June 3 and 4 in the Peggy Rockefeller Rose Garden, Rose Garden Weekend will feature guided tours of the more than 500 varieties of roses on display. The Rockefeller Rose Garden, designed by landscape architect Beatrix Farrand in 1916 and completed decades later, is one of the best places to see roses in peak bloom.
Tourgoers will be immersed in the fragrance and color of the rose garden while learning about the differences "between heritage and modern roses and between floribundas and hybrid teas, as well as facts about rose history, cultivation, and folklore," according to the garden.
NYBG is also offering classes throughout the summer on the history of the rose, how to grow them at home, and the health benefits of the Rosaceae family.
According to the garden's bloom tracker, roses are about 80 percent of the way to peak bloom.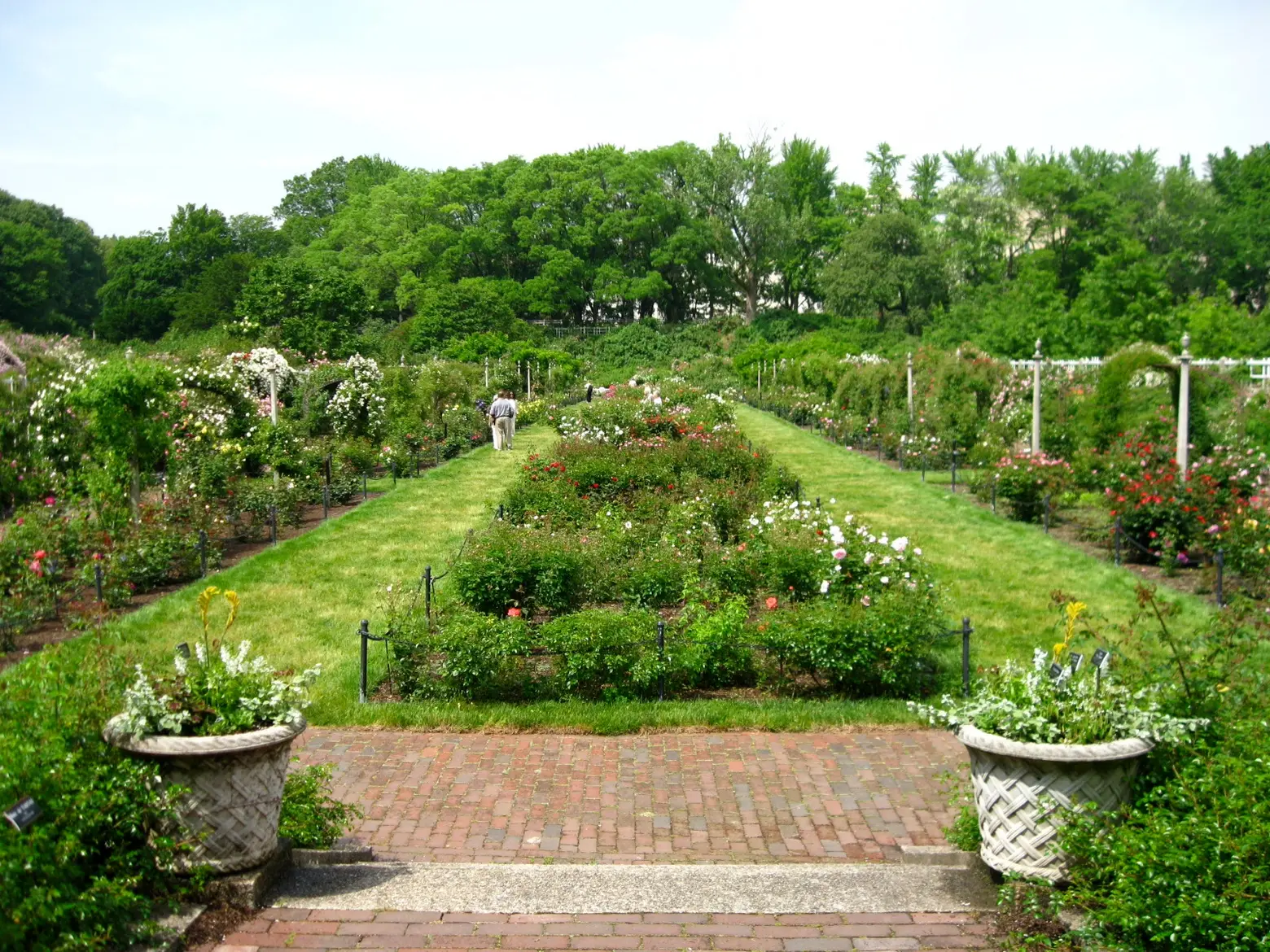 Photo of the Cranford Rose Garden by Mogalima on Flickr
At the Brooklyn Botanic Garden, the Cranford Rose Garden, which first opened in 1928, features one of the largest rose collections in North America, with thousands of aromatic rosebushes on display.
Here, visitors can enjoy "wild species, old garden roses, hybrid teas, grandifloras, floribundas, polyanthas, hybrid perpetual, climbers, ramblers, and miniatures," as the garden describes. Roses planted in the garden nearly 100 years ago can still be seen today.
BBG is hosting tours of the rose garden on Friday, June 9 and Saturday, June 10 to celebrate peak bloom season. The tours are free with garden admission and registration is not required.
Another place to spot roses in the city is at the United Nations Rose Garden, home to more than 1,500 rose bushes. The East River-facing garden was planned during the construction of the UN headquarters during the late 1940s and features roses donated by the All-America Rose Sections. The garden is located off of the visitor's concourse behind the General Assembly building.
The UN offers tours of its gardens and North Lawn on Wednesdays at 2:30 p.m. Tickets cost $26 for adults, $18 for students ages 13+, and $15 for children ages 5 to 12.
RELATED: