It may be small, but this $445K Chelsea studio is cute as a button and a block from the High Line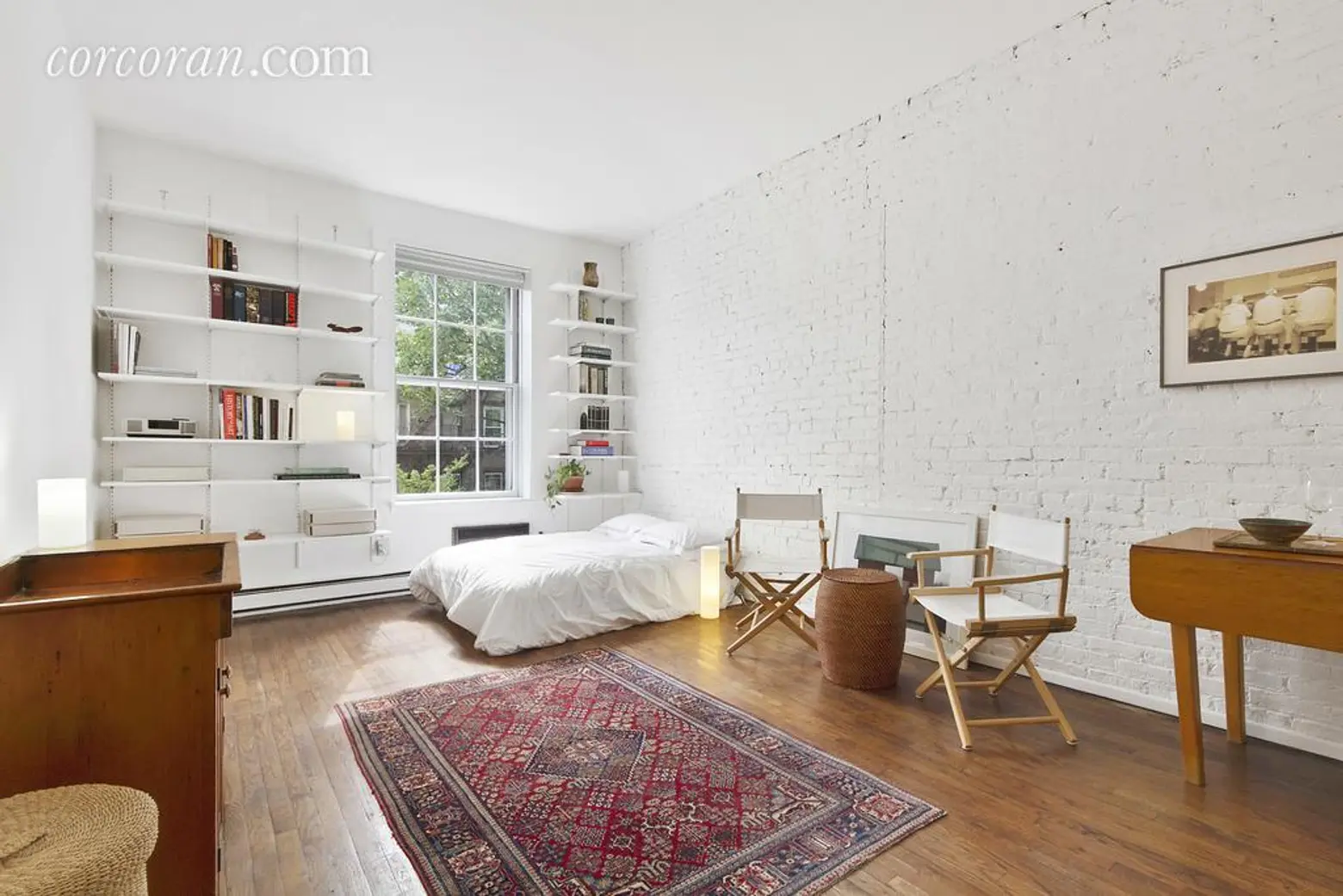 Chelsea may not be the first place anyone looks for bargains, but this sunny pre-war studio with 10-foot ceilings, exposed brick walls and a huge overhead loft space for storage or sleep is as cute as the neighborhood is pricey. Tucked into a turn-of-the-century townhouse at 356 West 23rd Street in the heart of the popular gallery-, food market- and shop-filled neighborhood, this tranquil studio overlooks charming brownstone gardens for peace and quiet, and it's near a collection of subway lines for convenience and a block from the High Line for High Line awesomeness.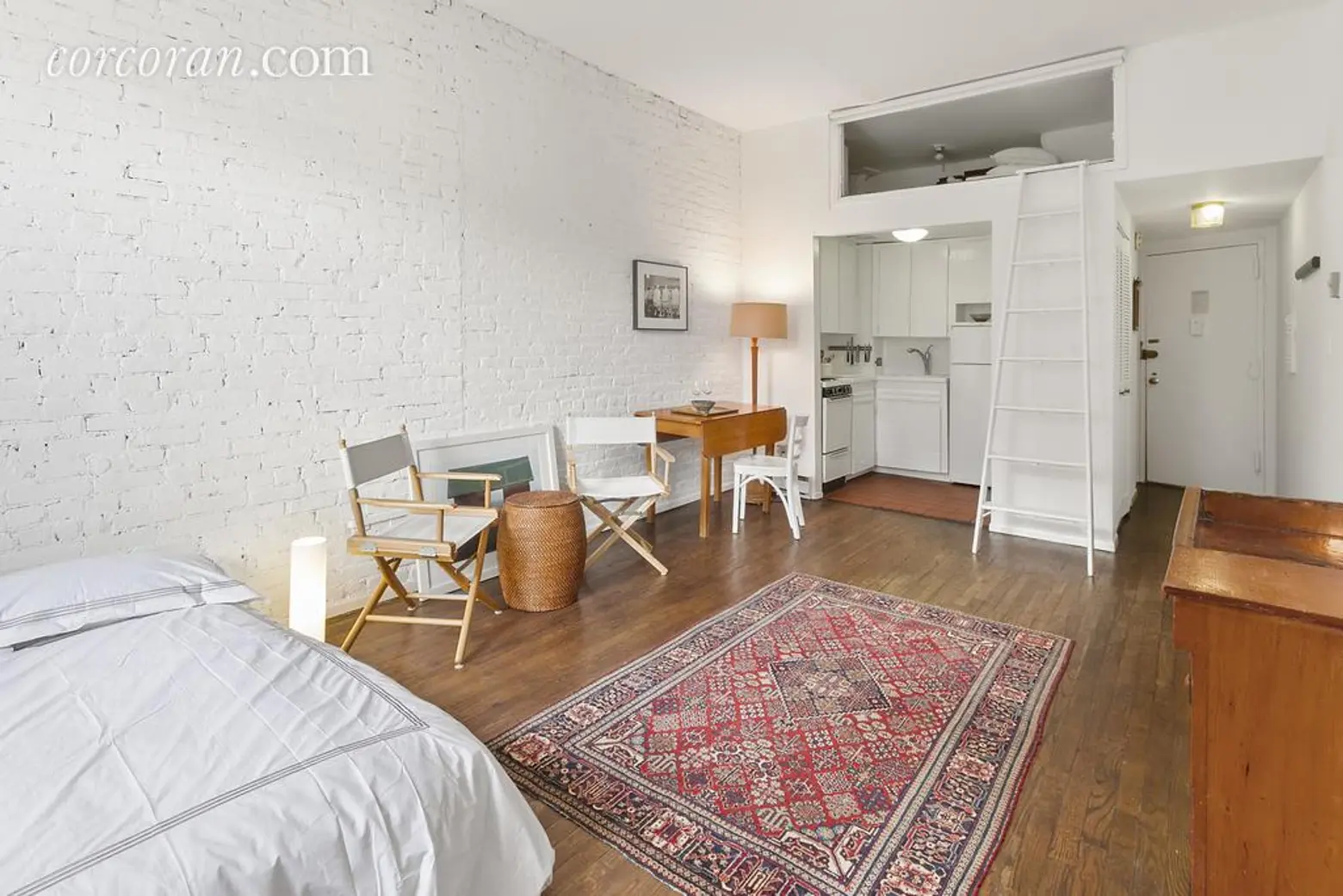 This sunny studio is a third-floor walk-up, no fun if you hate climbing stairs. But the plus side of the third-floor perch–aided by oversized windows–is the great light and garden views that result. High ceilings always make a space feel larger and more airy, and in this case, white-coated exposed brick walls have a similar effect. The "HUGE" overhead loft is probably a better bet for storage than sleeping; there's one big closet but it's great to have as much storage space as possible when you're dealing with square-foot limits.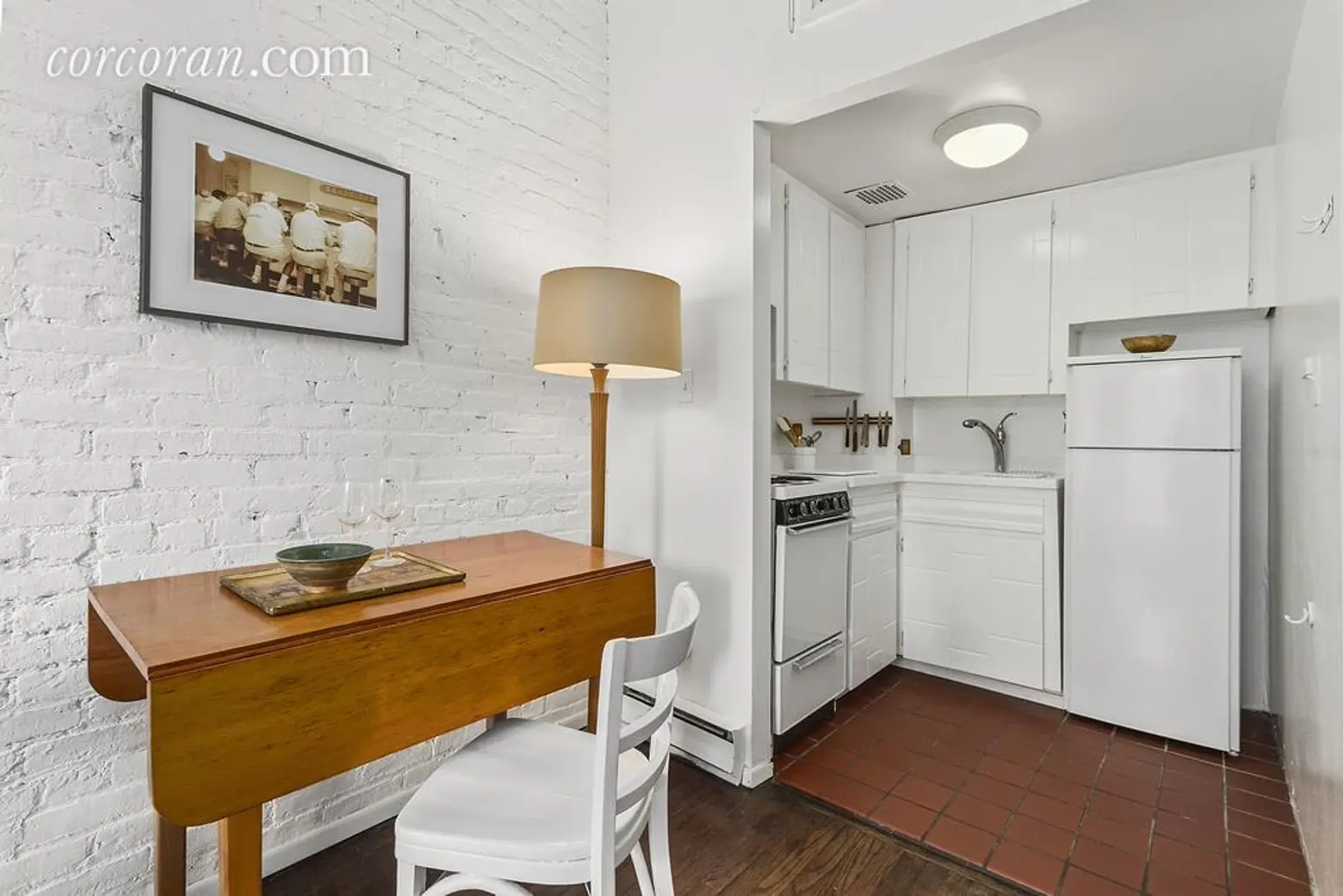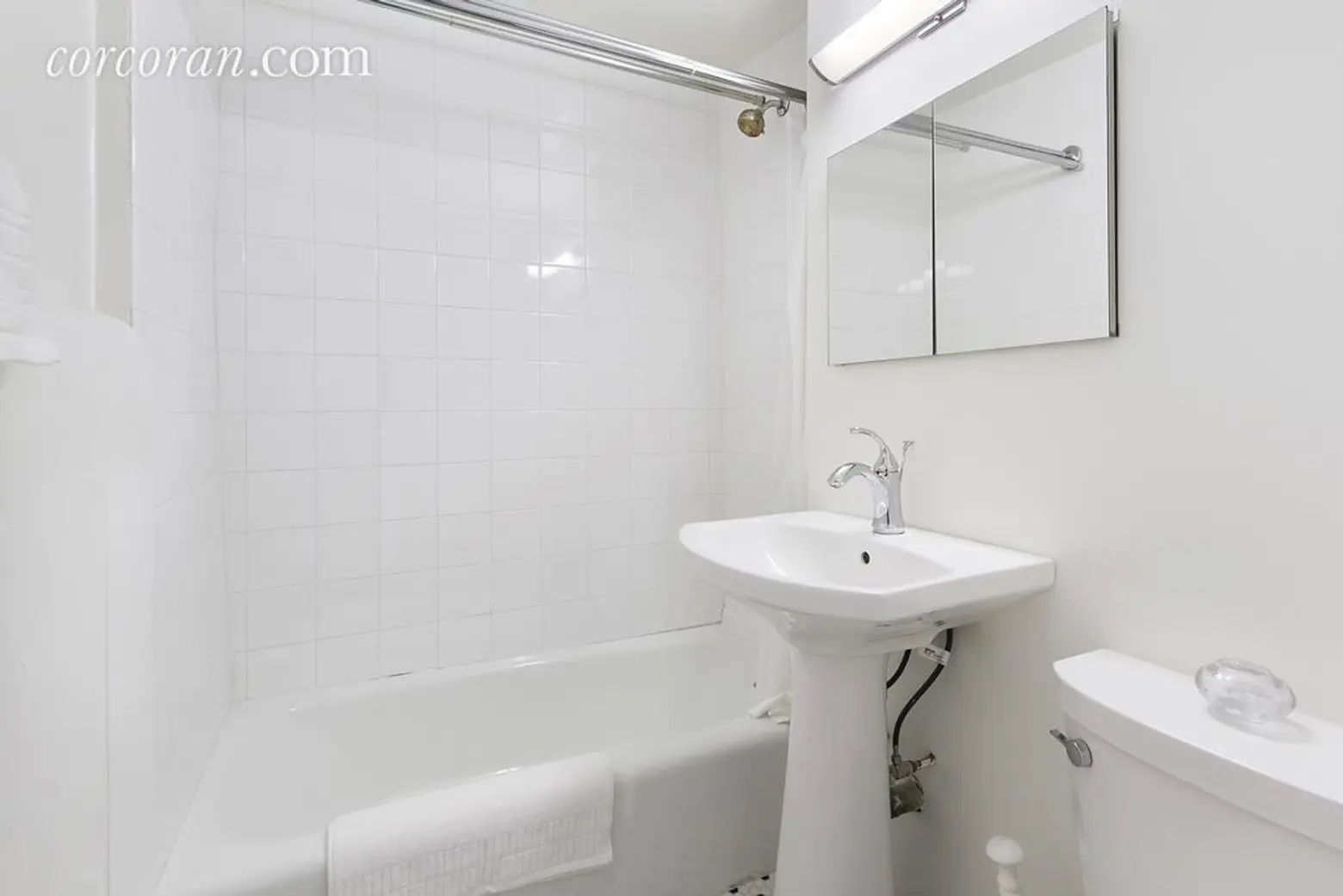 The kitchen is functional and compact, and the bathroom looks renovated and bright. And, of course, you're free to reconfigure to your own needs, as long as the co-op board approves.
If you feel the space is big enough to share with a friend, the building is pet-friendly, and the monthly maintenance is a relatively manageable $649, so you'll actually be able to afford pet food.
[Listing: 356 West 23rd Street #3C by Flora Resnick and Ellen Raines Martin for Corcoran Group]
[At CityRealty.com]
RELATED:
Images courtesy of Corcoran Group.