New Yorker Spotlight: Behind the Watch Counter at Christie's with Mr. Reginald Brack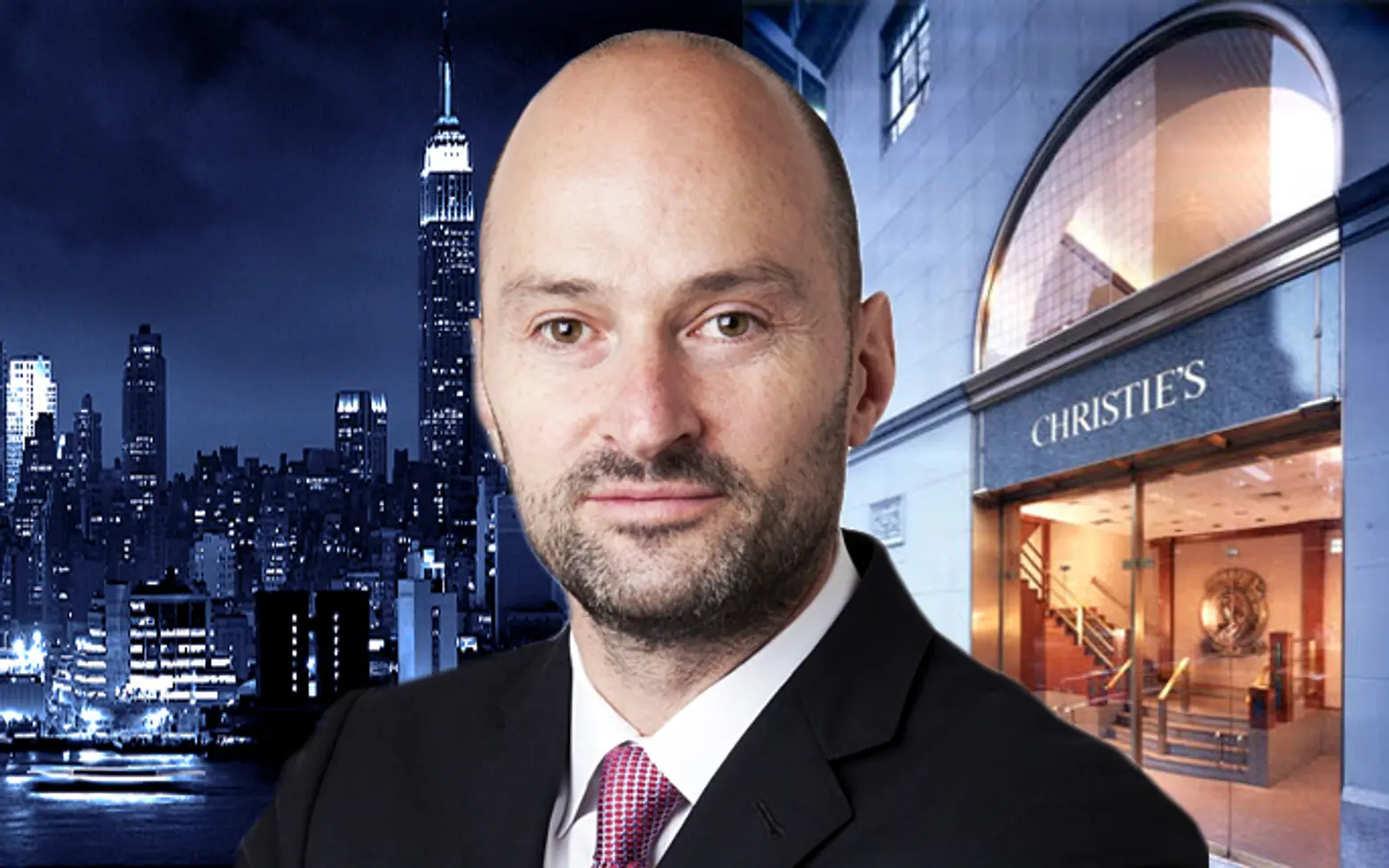 Reginald Brack is keeping watch… On the international watch market that is. As Senior Vice President, International Head of Retail, Watches at Christie's, he travels the world in pursuit of that perfect watch. He focuses his time in private sales where he assists clients from New York to Geneva to Hong Kong with their buying and selling needs. Reginald's role at the auction house includes curating private boutiques, hosting events, and vetting watches for the newly launched Christie's Watch Shop. From this brief job description, it's clear that he has an expertise in things time related.
Beyond his work at the auction house, I was interested in learning more about Reginald. How did he translate a love of watches into a career? My curiosity also extended into New York's relationship with timepieces.
6sqft met with Reginald in his office at Christie's to learn more about watches, collecting, and where Christie's fits into the watch market.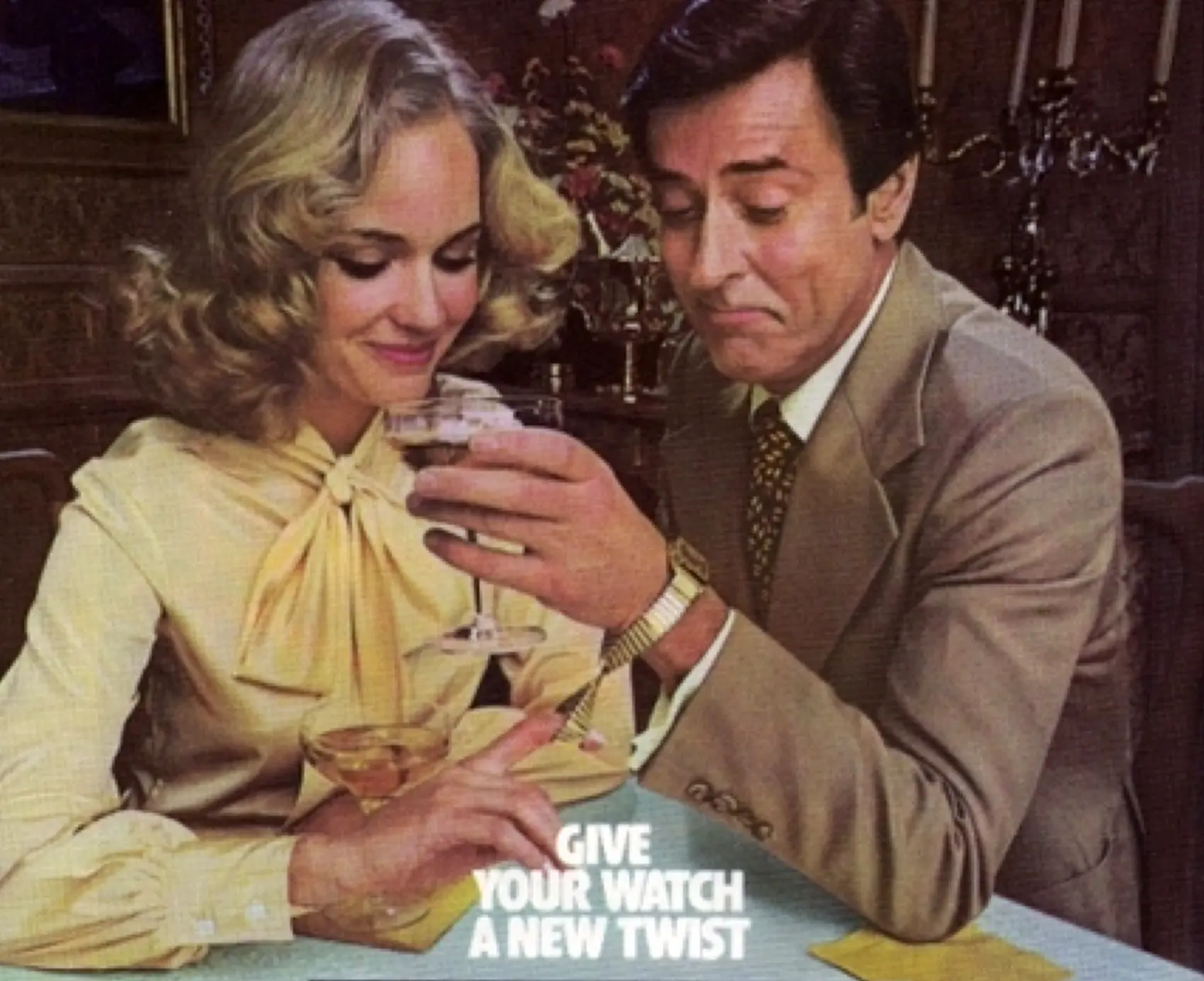 Image via A Blog to Watch
Do you remember your first watch?
Reginald: I remember my first mechanical watch. I was maybe 11 or 12. It was a Timex manual wind on a twist o'flex bracelet. I don't remember where I got it, but I loved that watch. Winding it. Hearing it tick. Opening the case back. Trying to understand how it worked. And just how cool it looked on my wrist. I loved the design of that watch. I probably had that watch for 3 years. I remember losing it once. I found it in my neighbor's yard while I was doing some yard work a month later I found it. It takes a licking and still keeps ticking. I wish I still had it. I would be wearing it.
How did you get involved in watch collecting and curating?
Reginald: I started with my first watch, that Timex, and never looked back. I just wanted to learn more about watches. I started trading watches the way kids trade trading cards. I got to meet a lot of dealers and retailers. I helped people with their collections and started hosting private sales and events. Ultimately, landed here, at Christie's.
In watches, there is no right or wrong way. There is no school for it like there is Art History. We really have to learn on our own.
What is the history of the wristwatch?
Reginald: Wristwatches really started with the old trench watchers that soldiers wore in WWI. You are really looking at the teens to 20s and then through the 30s is when we sort of started seeing the conventional looking wristwatches by Rolex, Omega, Cartier, and Patek Philippe.
With so many people now using phones as timekeepers, has the role of the watch changed?
Reginald: I think more people, including young people, are discovering watches even though they use their phones to tell time. They love watches as an accessory. They love how it makes them feel. How it complements what they are wearing. A watch really tells a lot about its wearer. So, you can put on one watch and feel a certain way, and by changing your watch you can almost change into a different person.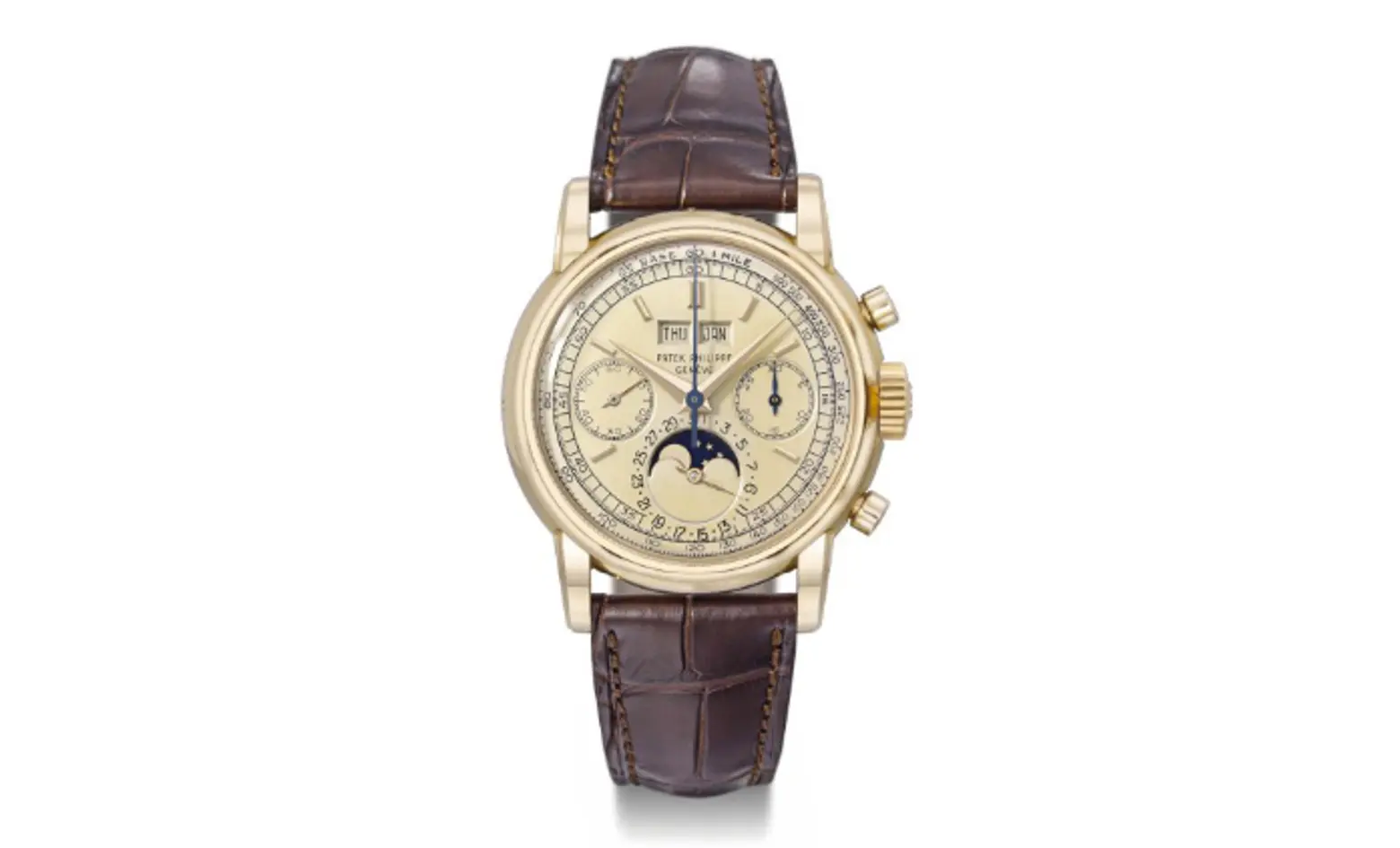 A rare Patek Philippe 18K pink gold watch
What are some of the top watchmakers? What's associated with each maker?
Reginald: Well, there is the gold standard which is Patek Philippe and that's a very old, family owned business that makes one of the best works of art in the world.
We look at the histories of each brand and each has its own DNA. Whether it's Vacheron Constantin, Cartier, Omega, or Rolex. They have all been associated with different events and different achievements. Look at Sir. Edmund Hillary who was the first successful climber to reach the peak of Mt. Everest. He was wearing a Rolex Explorer. For us, we look into history of a watch like the first man walking on the moon. What watch was he wearing? An Omega Speedmaster Professional.
You work with vintage watches. What constitutes a vintage watch?
Reginald: If you look up the word 'vintage' in the dictionary, which we have, there is no set timeframe on it. It's more about something that is well loved, pre-owned, and interesting.
Vintage doesn't have to be from a certain year. It's something that is special, that clients are looking for, and is from one of the big makers.
When you look at a watch, what are you looking for?
Reginald: Once we find a specific watch from a specific maker, a specific model, we look for many things. We look for its overall condition and health. We look to see if the dial is original. Are the hands original? Is the crystal original? Is it healthy? Is it correct? Then we also look at the case. Does it retain its original shape? Has it ever been polished by a jeweler or watchmaker? Every time a watch gets polished, more and more metal gets removed. The shape gets changed potentially over time.
When we find something that has never been polished and never been restored in anyway and it's still in great shape, that's when we get excited.
You work as a specialist in an auction house, but a large part of your focus is in private sales. Is your role different than a specialist whose goal is the auction block?
Reginald: Well, I am a specialist within the watch department first and foremost. I am also head of our newly formed retail watch department. What that means is I am involved in all of our major auctions as a specialist, but my main priority is to help clients find specific watches, sell specific watches, and now I am overseeing this new platform, Christie's Watch Shop.
We are launching that just right around the corner in early June. That's going to be the best destination for someone to go see watches, learn more about the watches, and buy watches safely online where they that know the watch has been vetted carefully through our world class watch department. It's had cataloging done on it, condition report done on it, photographs, and in many cases we record videos with that watch showing what it looks like on one of us. So that's an exciting project. It was created completely due to overwhelming demand by people saying, "Gee, we wish we could buy watches from you 24/7 all around the world." We are trying to offer that to clients.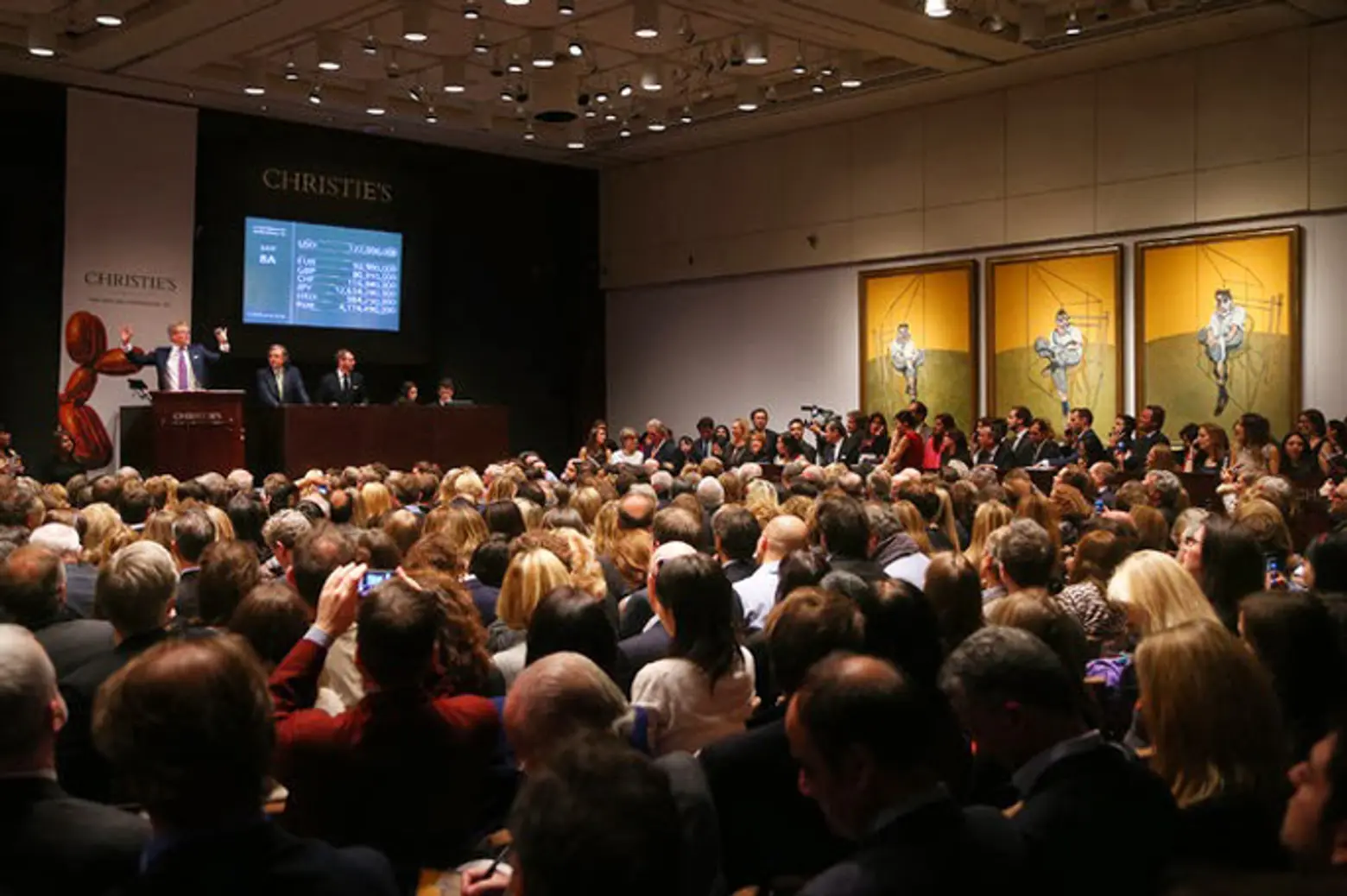 Does working around so many diverse specialties at Christie's influence your work?
Reginald: I'm constantly learning from other specialists in other departments. Mainly from their knowledge and enthusiasm. When I watch another specialist meeting with a client or leading a tour through a gallery, I'm constantly impressed and amazed at their depth of knowledge and their passion for what they do. That certainly rubs off on me and wants me to improve myself as a specialist and a shepherd for collections.
What is an average day like or is everyday different?
Reginald: The exciting part for me is that everyday really is different. I could be heading off to Geneva to support our sale there, which I did just over a week ago. I could be meeting with a world-class collector to help curate their collection. We host events all over the word whether they are private sales events or exhibitions. We are constantly trying to uncover that next great watch so we are meeting with potential consignors. That's the exciting part of our job. It never gets boring and it never gets old.
My favorite part of my job is the variety. That I get to work with something I love, which is great watches. Really the best watches from all over the world. It's meeting really interesting people from all over and getting to know them. Working with great people and helping to organize and curate world class collections. That's a thrill.
For someone unfamiliar with the world of watches, what would you tell them?
Reginald: I would tell them that it's very easy to enter into watch collecting. It doesn't have to be an expensive hobby. We have young collectors come to us and say, "How do I get started?" Our go to watch for that usually is some type of vintage Omega because it's such a great watch, priced well, so many different models. Once someone really gets the collecting bug, it just blossoms from there.
We love those new collectors where we can really help guide them through that wondrous journey.
What's the difference between the watch market in New York and abroad?
Reginald: Different markets for sure have different buyers. We see people in our Geneva sales and in that region, if we had to generalize, that's where sell most of our high end vintage Patek Philippe We have a different client base in Dubai and Hong Kong. New York is kind of a mix where you have great vintage Rolex and also modern watches as well. So really, you could generalize by region, but within those regions, there are still pockets of very specific collectors.
Are there a lot of young New Yorkers who have been bitten by the bug?
Reginald: Absolutely, especially this spring a lot of the Wall Street guys have been approaching us saying, "I just got my bonus, can you help me?" All kidding aside, those are great requests because they want to learn, they want to not make a mistake, and we like to help them get that great timepiece that either might start or complement their collection.
Do you find certain New York neighborhoods have a higher percentage of residents wearing one watch brand over another?
Reginald: I don't think it's that broken down by neighborhood. It's really so individual you never know what you are going to see on someone's wrist. You might have a distinguished older gentleman, very well dressed wearing a really avant-garde sport watch from the 70s that looks so cool and maybe he's the original owner. You just never know.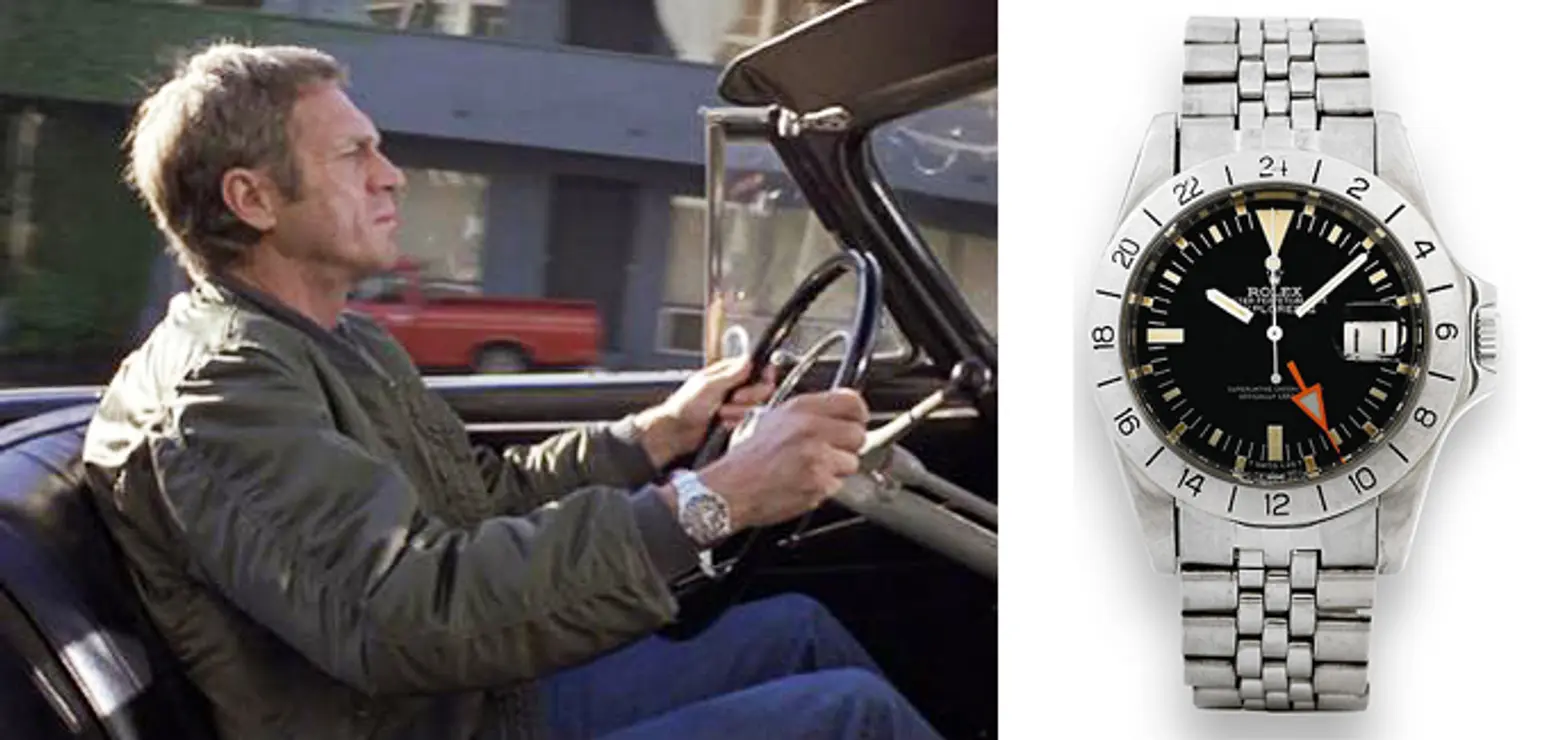 Rolex Explorer II Reference 1655 Steve McQueen
If you had to select a watch that epitomizes New York, which one would you select?
Reginald: I would say the Rolex Explorer II Reference 1655 Steve McQueen. First of all, he's cool. Second of all, the watch is super cool, but it's also quirky. It's also sometimes misunderstood. So, I think to me that's the watch that jumps out as one of my favorites just like New York is my favorite city.
Do you wear a different watch everyday?
Reginald: Not everyday, but certainly my wife and I share back and forth, which is fun. For me, I have a small collection that I do rotate occasionally.
You just fall in love with another watch all over again. In this job, I get to handle and try on so many watches that really quenches my thirst for having to have more.
When moving around New York, do you find yourself looking to see if New Yorkers are wearing watches?
Reginald: I'm always looking at people's wrists. Sometimes I know a person just from what watch they wear. Where other people remember faces, I can remember watches.
During our conversation, I admitted that I did not wear a watch. Reginald told me that he had already noticed. He certainly is in the right specialty.
[This interview has been edited]