Ingenious 'Evolution Door' Opens and Closes Like Origami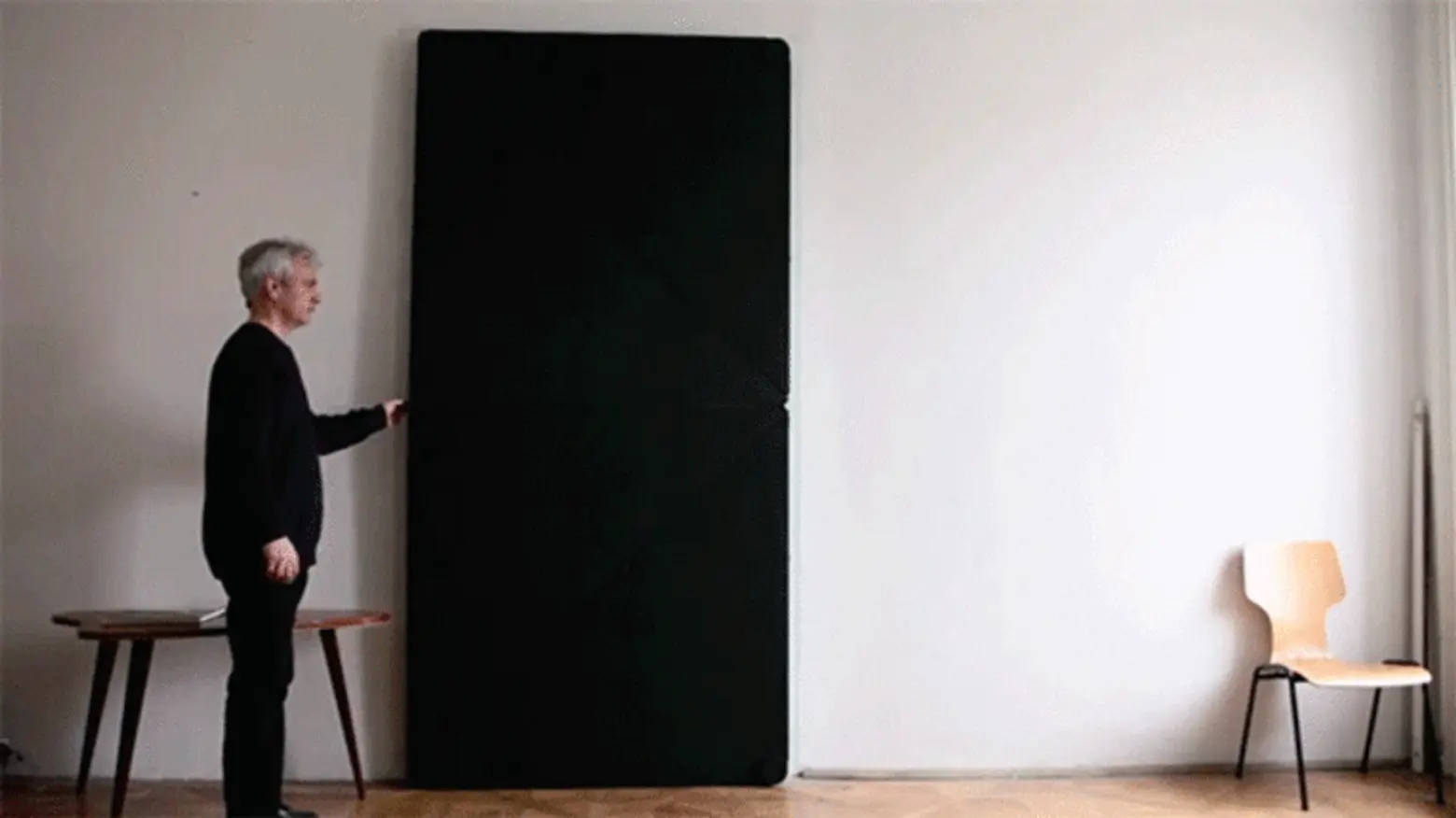 Doors are pretty innocuous, but this incredible design by Austrian artist Klemens Torggler turns the humble fixture into a mind-blowing kinetic sculpture. Hit jump to find out more about the design, and to see a full video of the door in action!
When the Evolution Door is closed, it appears nondescript, but with just a single touch, the door's four triangular panels split apart and switch positions, gliding across the doorway.
Torggler says the unique assembly "makes it possible to move the door sideways without the use of tracks."
During development, Toggler toyed with a system of rods, and an epitrochoid curve, but he found that triangles provided the most streamlined movement and aesthetic.
[Via Inhabitat]