In the Bronx's Country Club enclave, this waterfront two-family with its own boat slip is asking $1M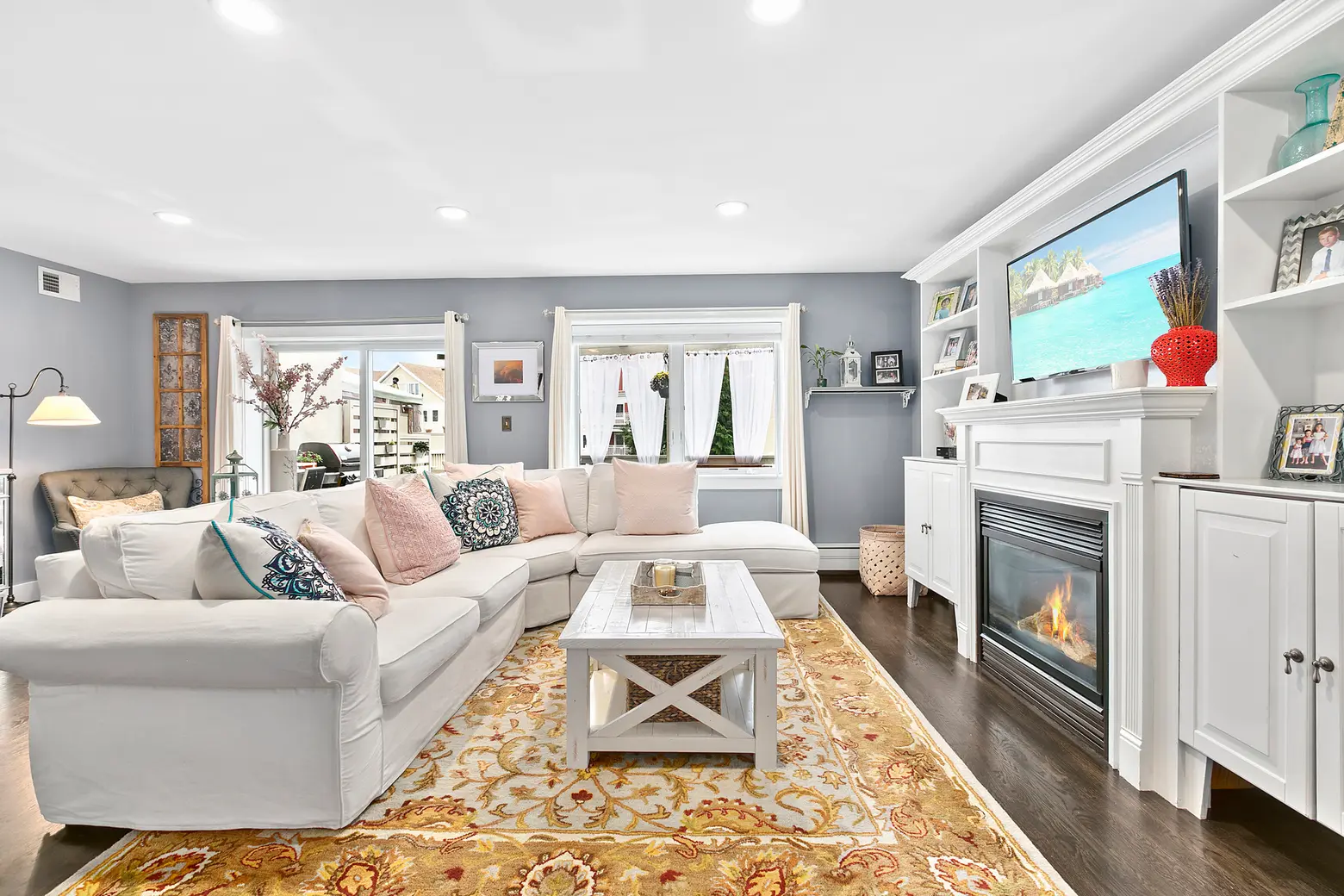 Listing photos courtesy of The Corcoran Group
Looking around this property, you might think you're viewing a vacation house at the Jersey Shore, but in fact, it's right in the Bronx. Located in the little-known but super-charming Country Club enclave, the two-family home is on the market for $1,029,000. This neighborhood is on Eastchester Bay across from City Island and offers beach clubs, private docks, and a quiet, laid-back lifestyle. This home is made up of a four-bedroom triplex and a top-floor two-bedroom apartment. There's also an enormous patio, a small garden, a customized deck with a pergola, and room for parking, as well as a private boat slip.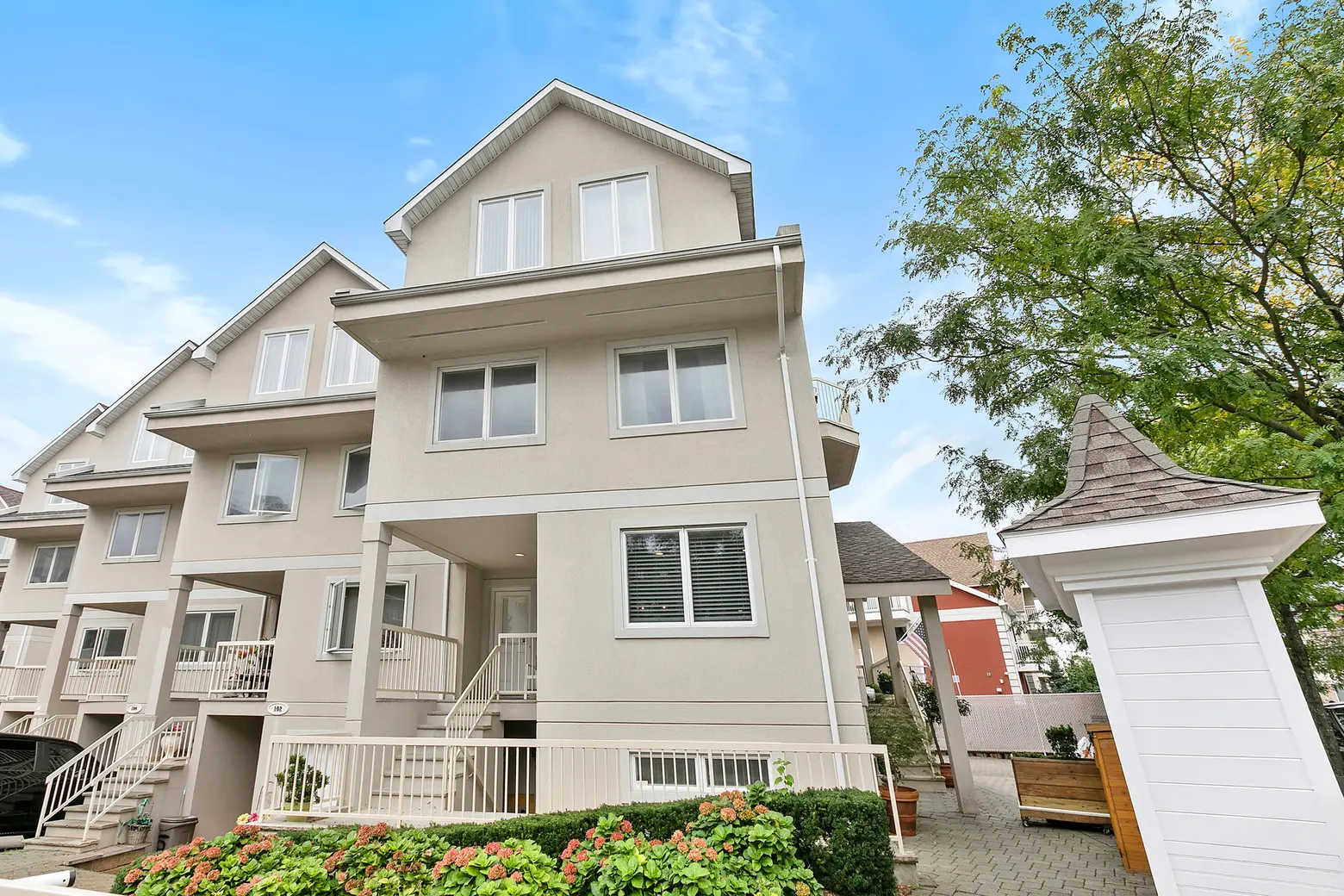 The address is the first in a series of attached homes on a dead-end street leading to the Long Island Sound waterfront. Built in 2002, the gated complex is known as Sunrise Marina, which has a private Marina with each homeowner granted rights to a double-wide slip. (Currently, boats up to 35-feet have docked at the slips.) In addition, Evers Marina is just around the corner, with Palmer Inlet and Pelham Bay Park close by.
A 2003 New York Times article that explored the neighborhood's lifestyle said: "Waterfront beach clubs like the Manheim and the American Turner's Club in adjacent Eastchester Bay have been a staple of Country Club social life for decades, providing beach access, function rooms and in some cases pool and gym facilities." They also note that there "a number of family-owned Italian specialty stores and delicatessens," and, of course, City Island for seafood is just across the way.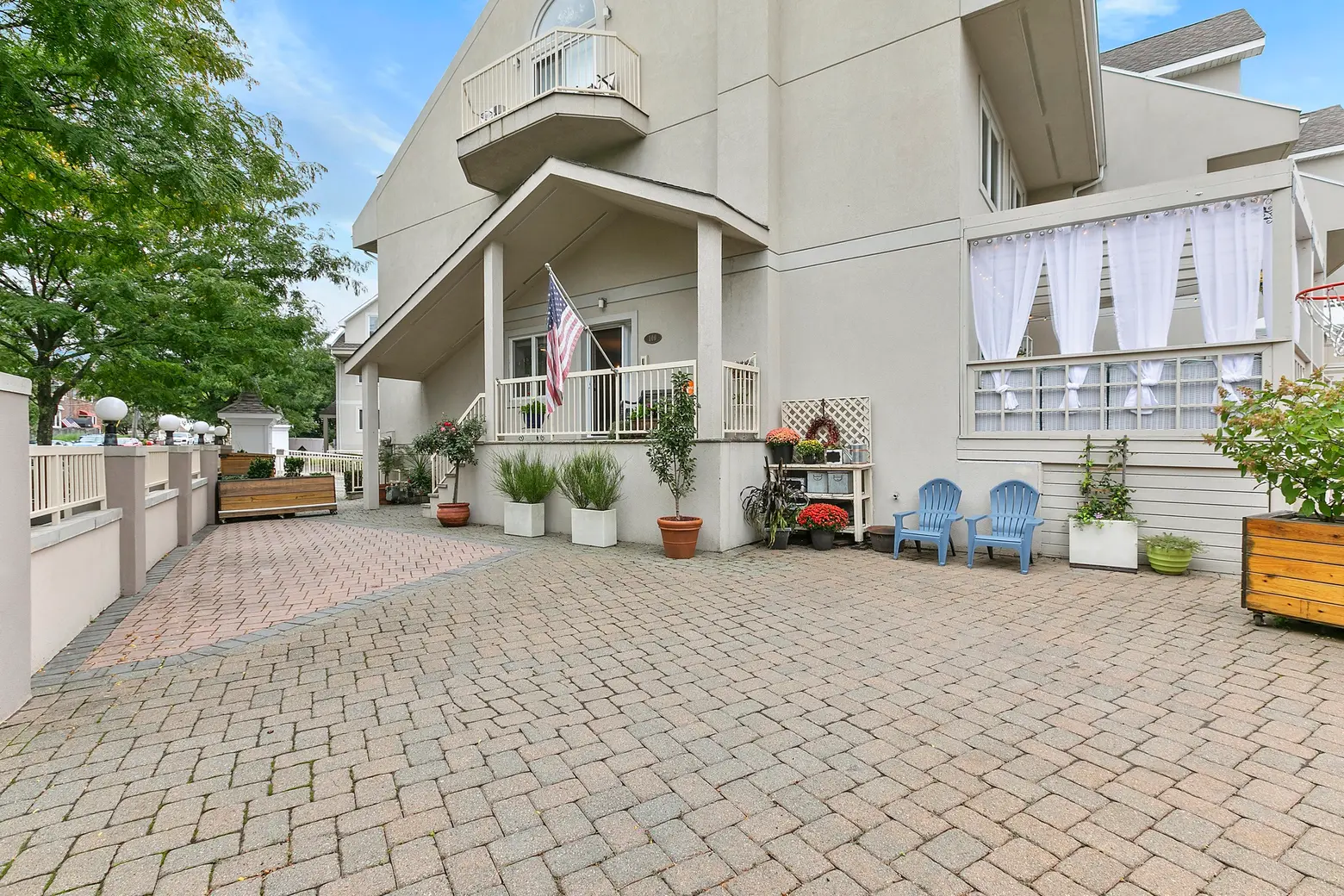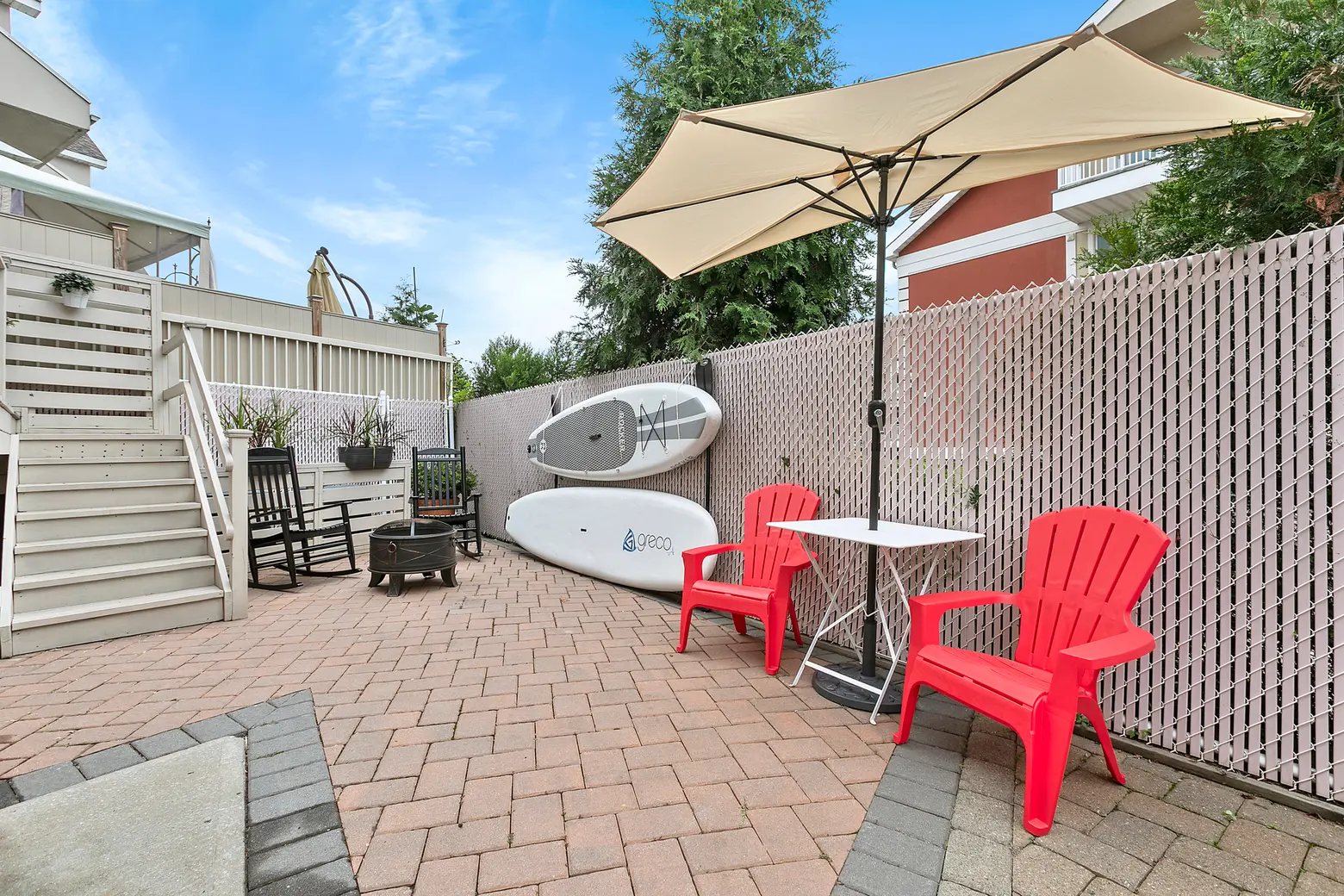 The home itself offers much in the way of outdoor living, with a sprawling gated patio, a rear deck, and even a small grassy garden.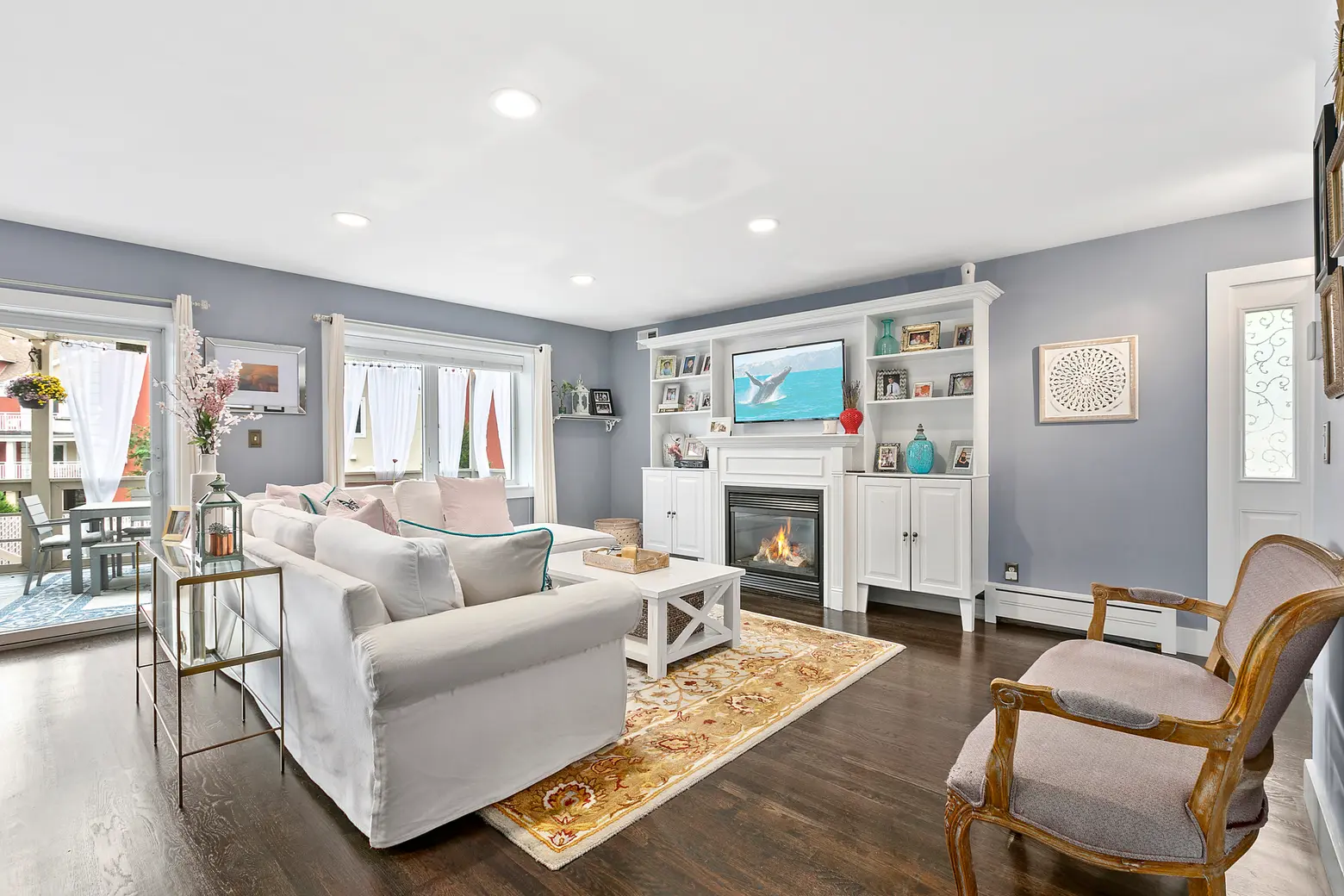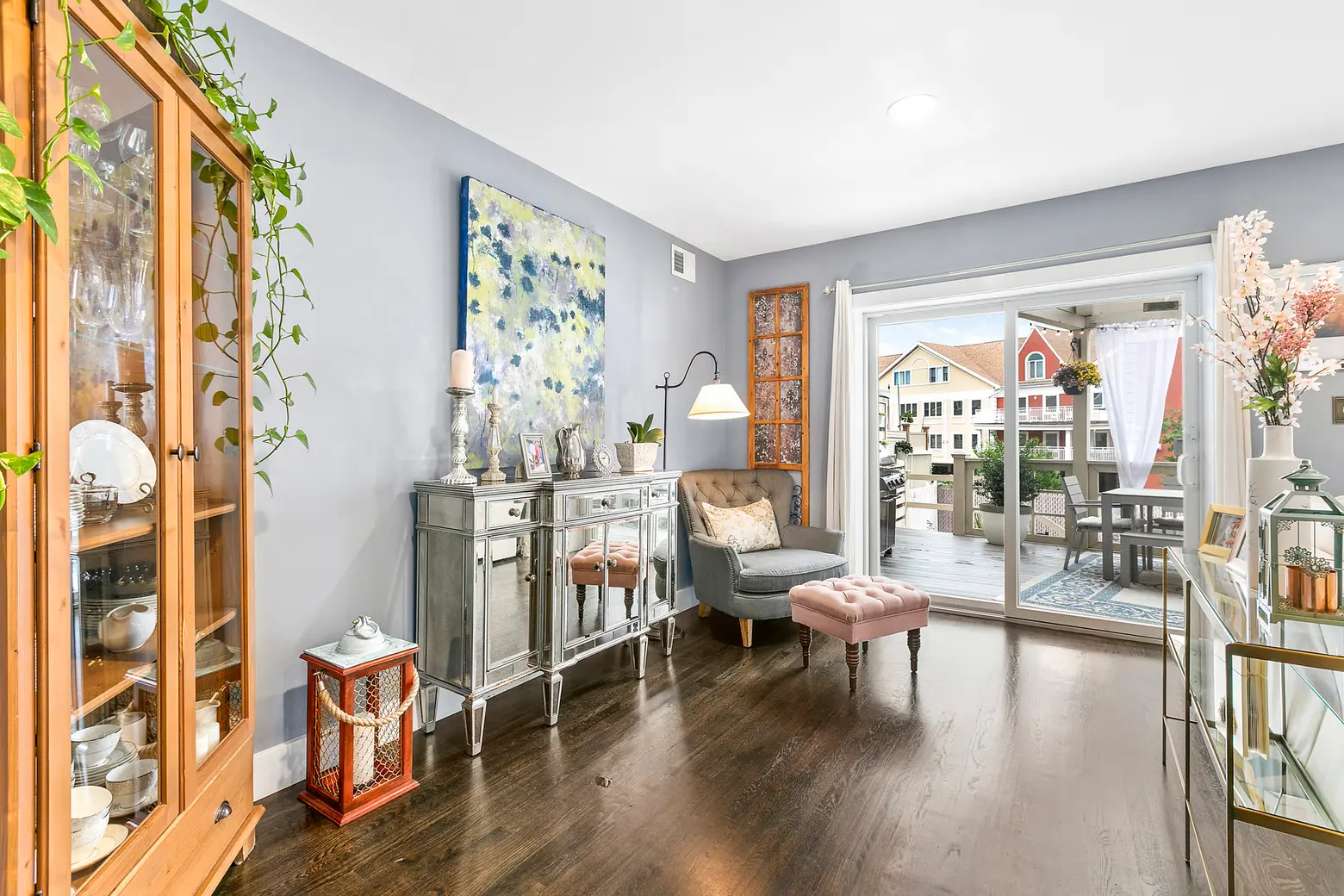 The owner's triplex starts on the first floor, where an oversized living room features a cozy gas fireplace surrounded by built-ins.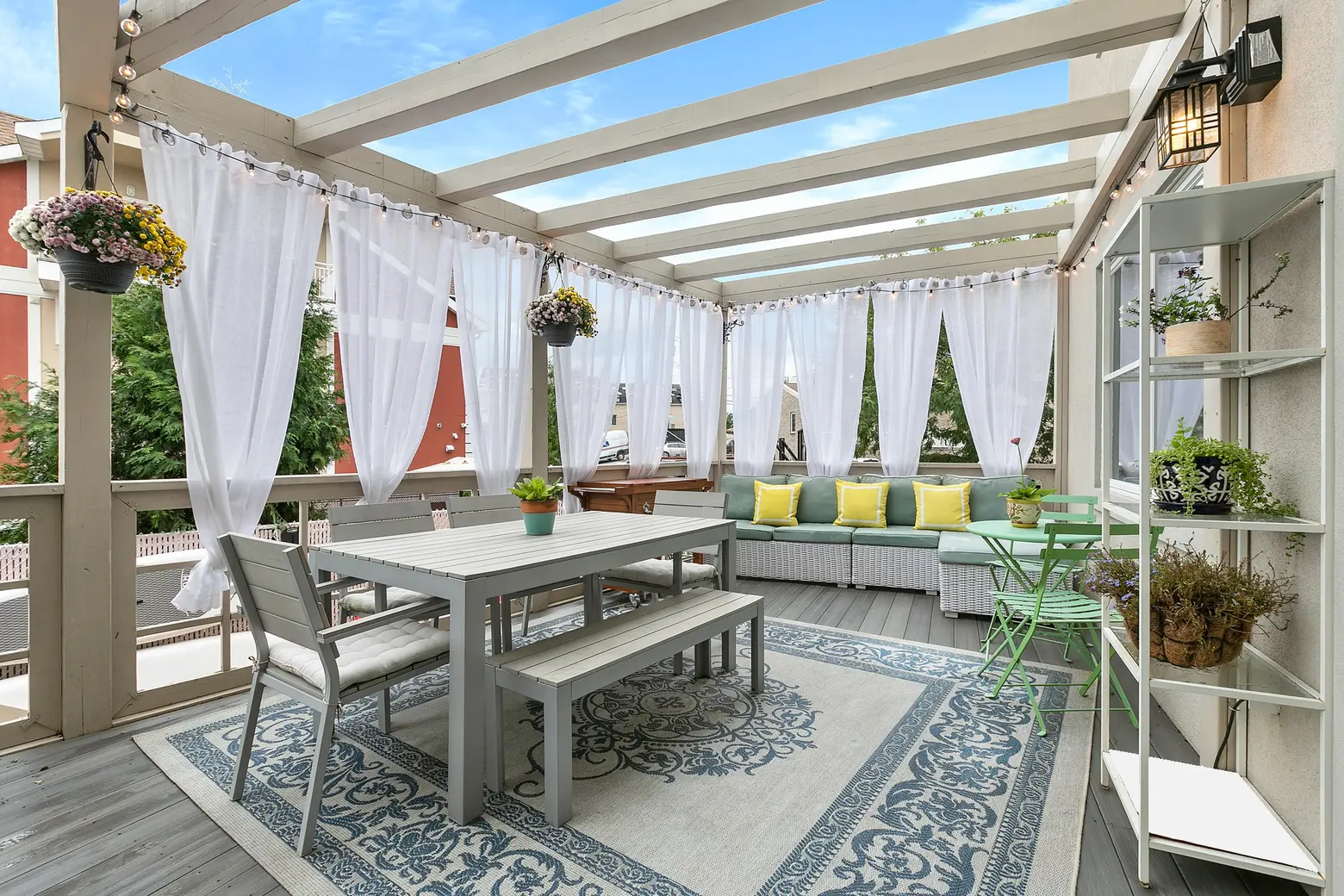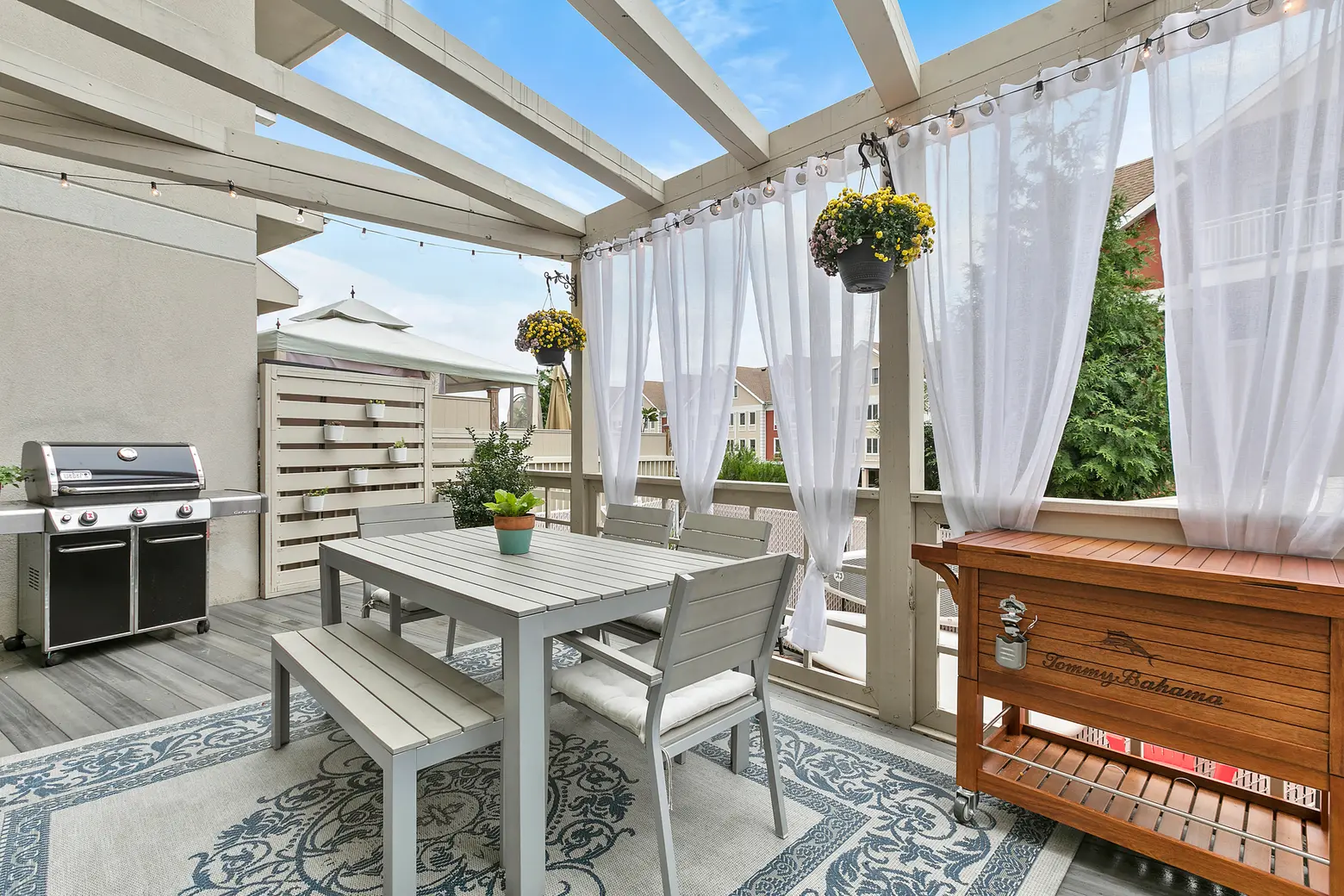 Off the living room is a lovely rear porch that's nearly 350 square feet (the size of many a Manhattan studio) with a custom-designed pergola.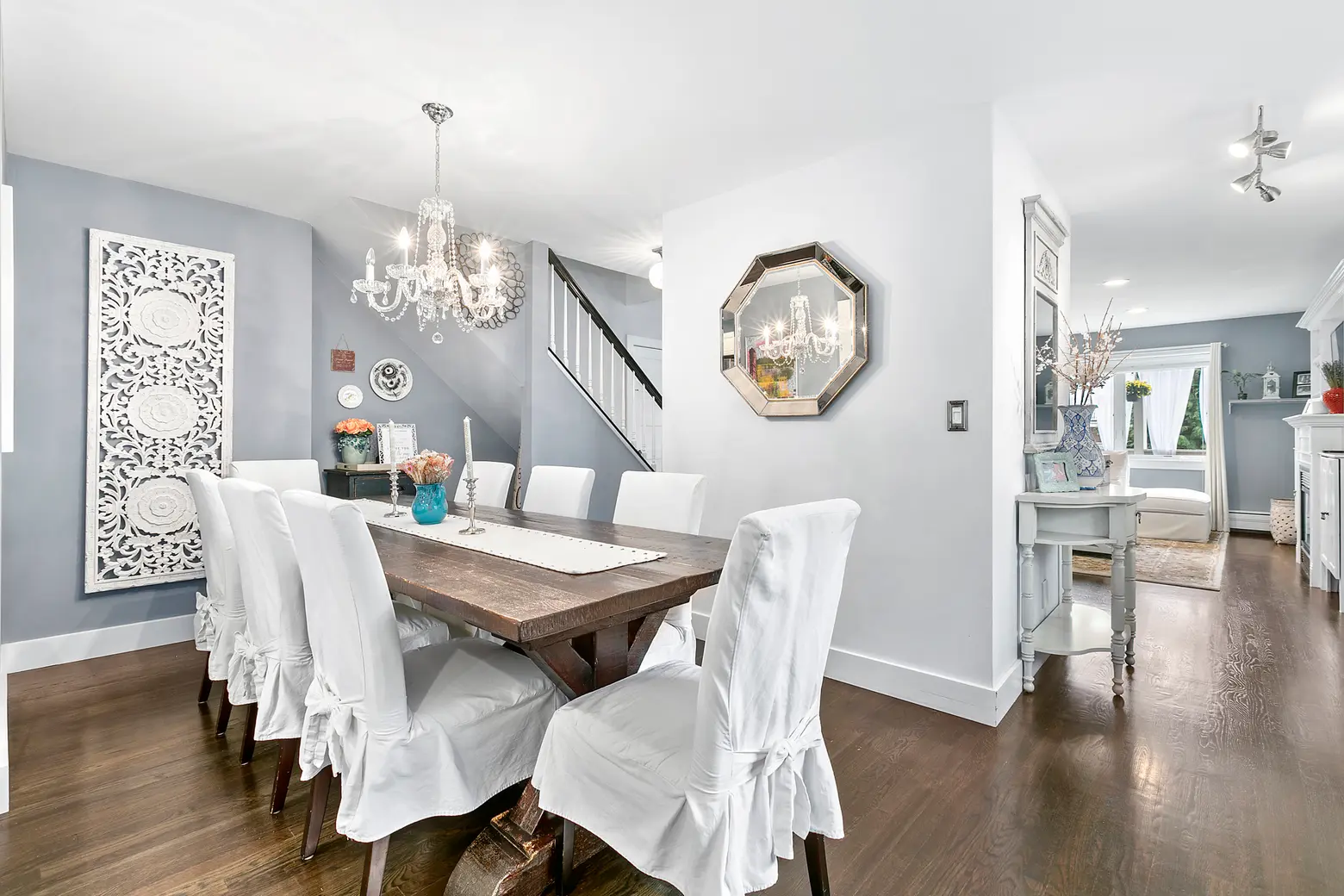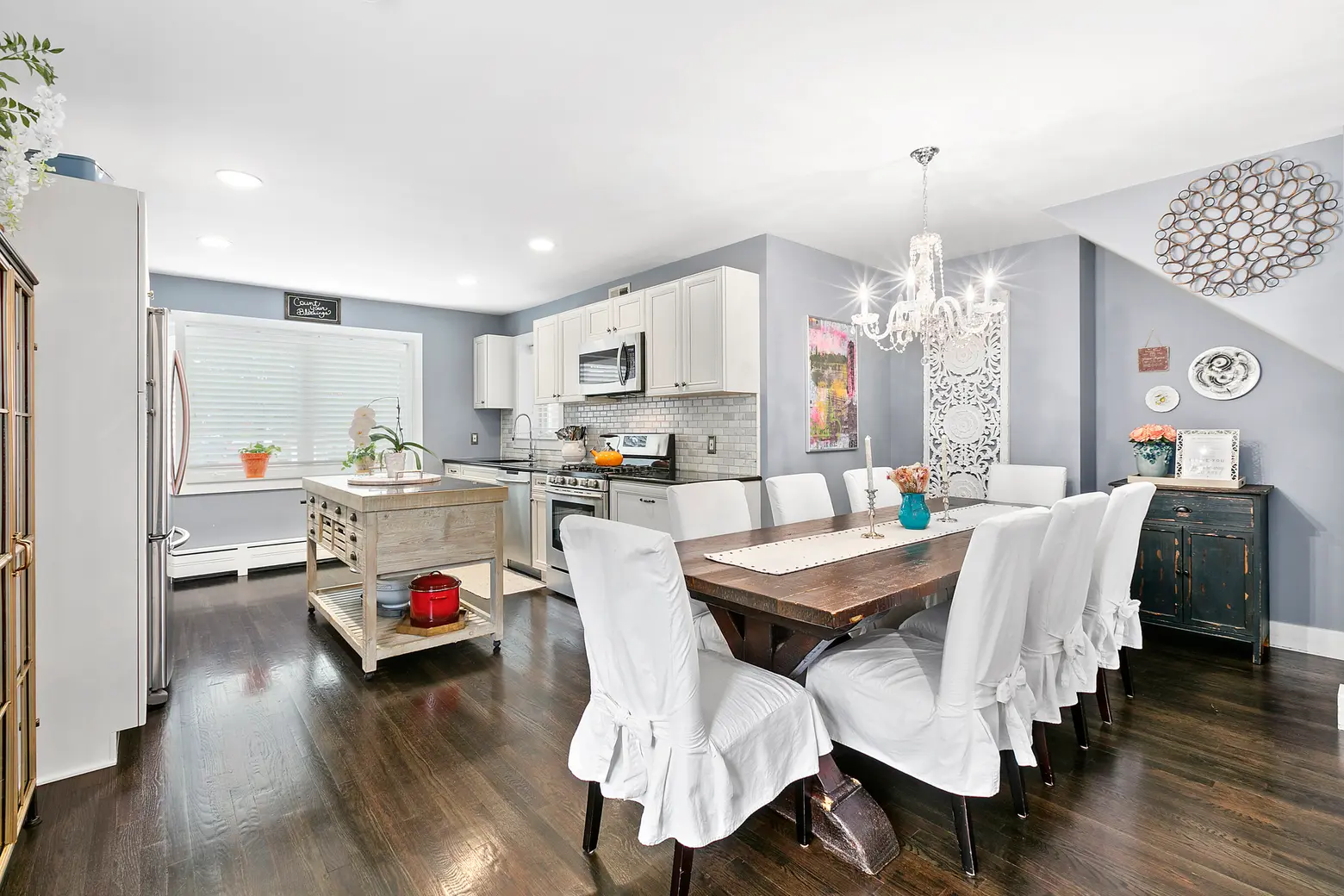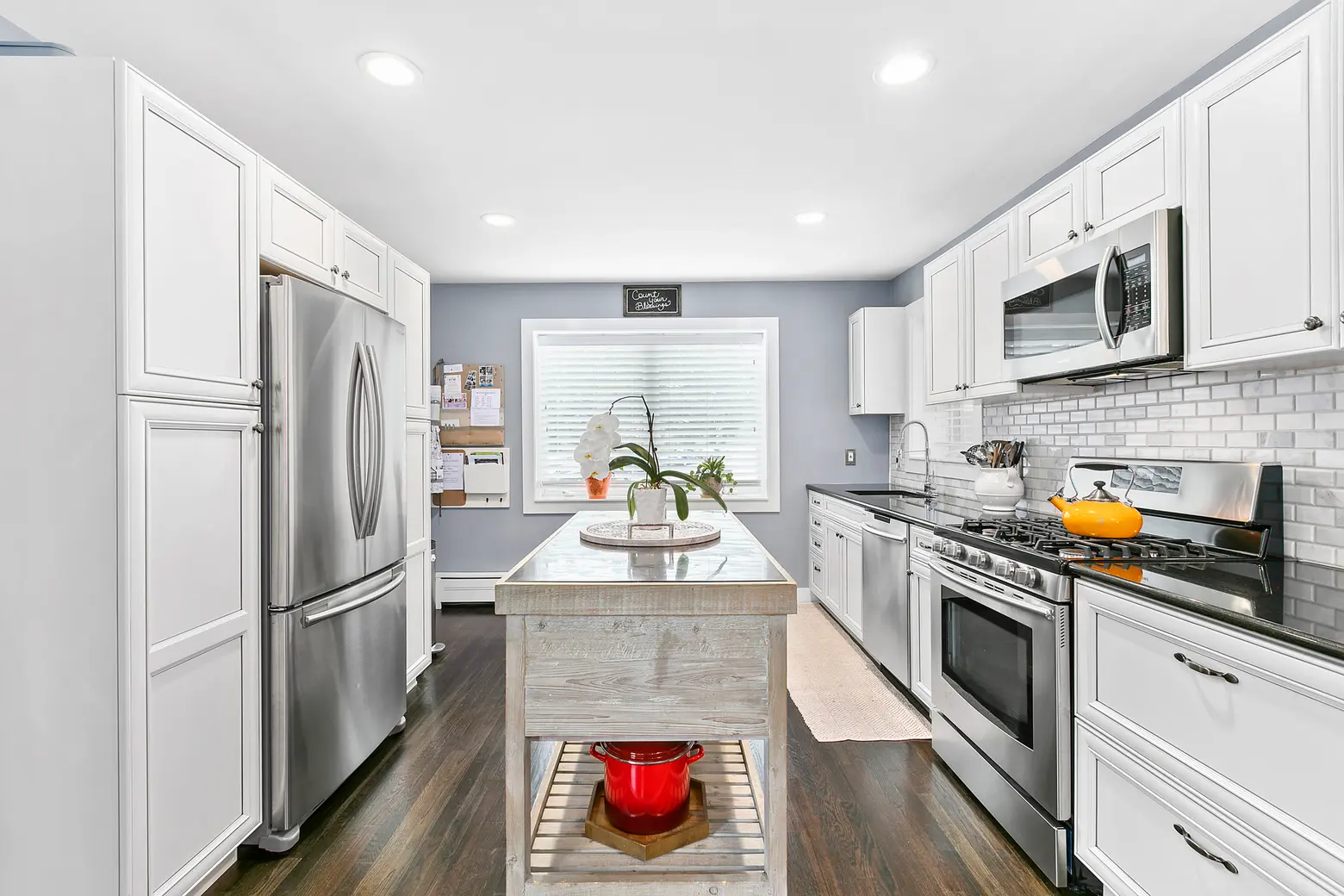 The dining room is off the living room and has space for a 10-person dining table; from there is the open, modern kitchen.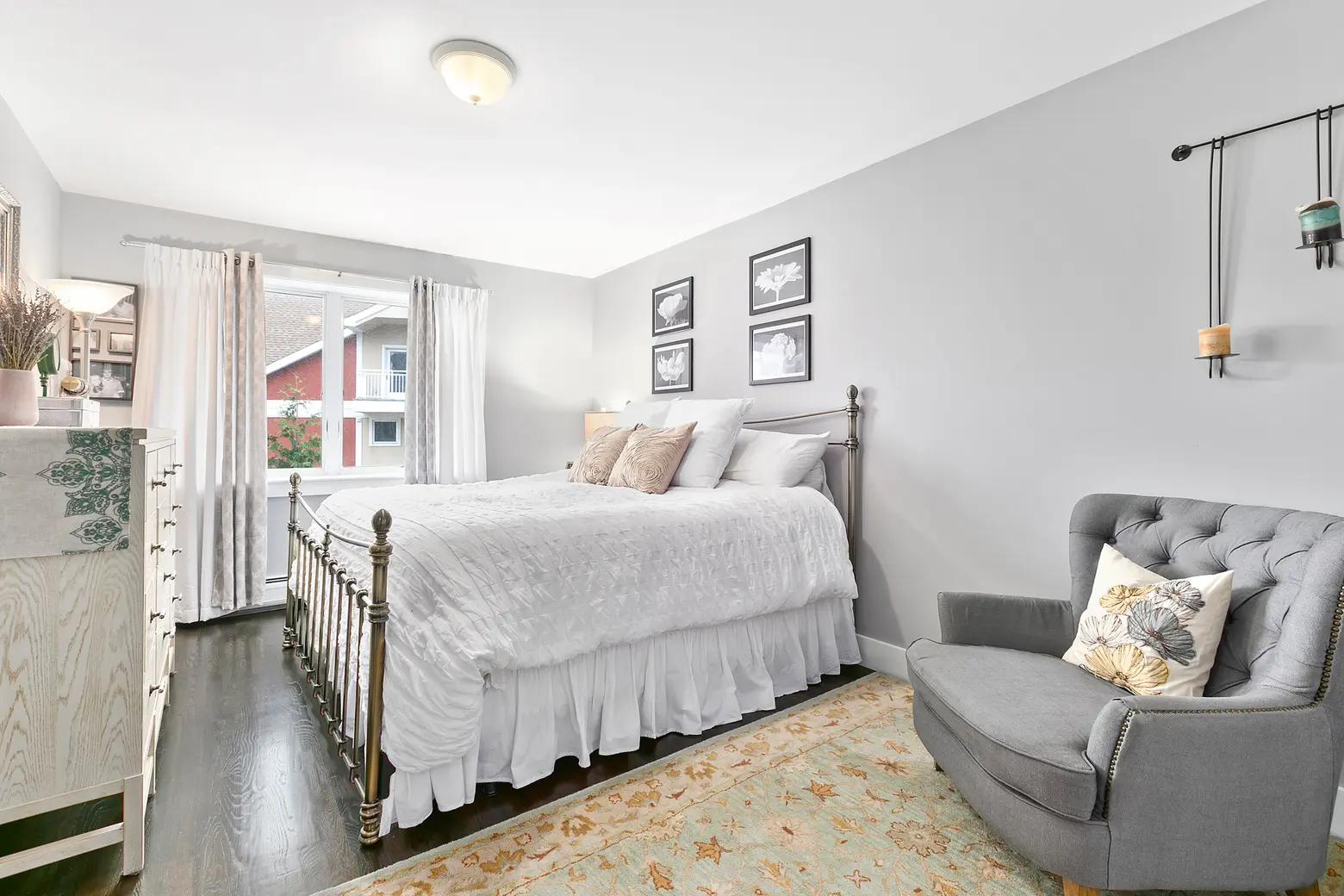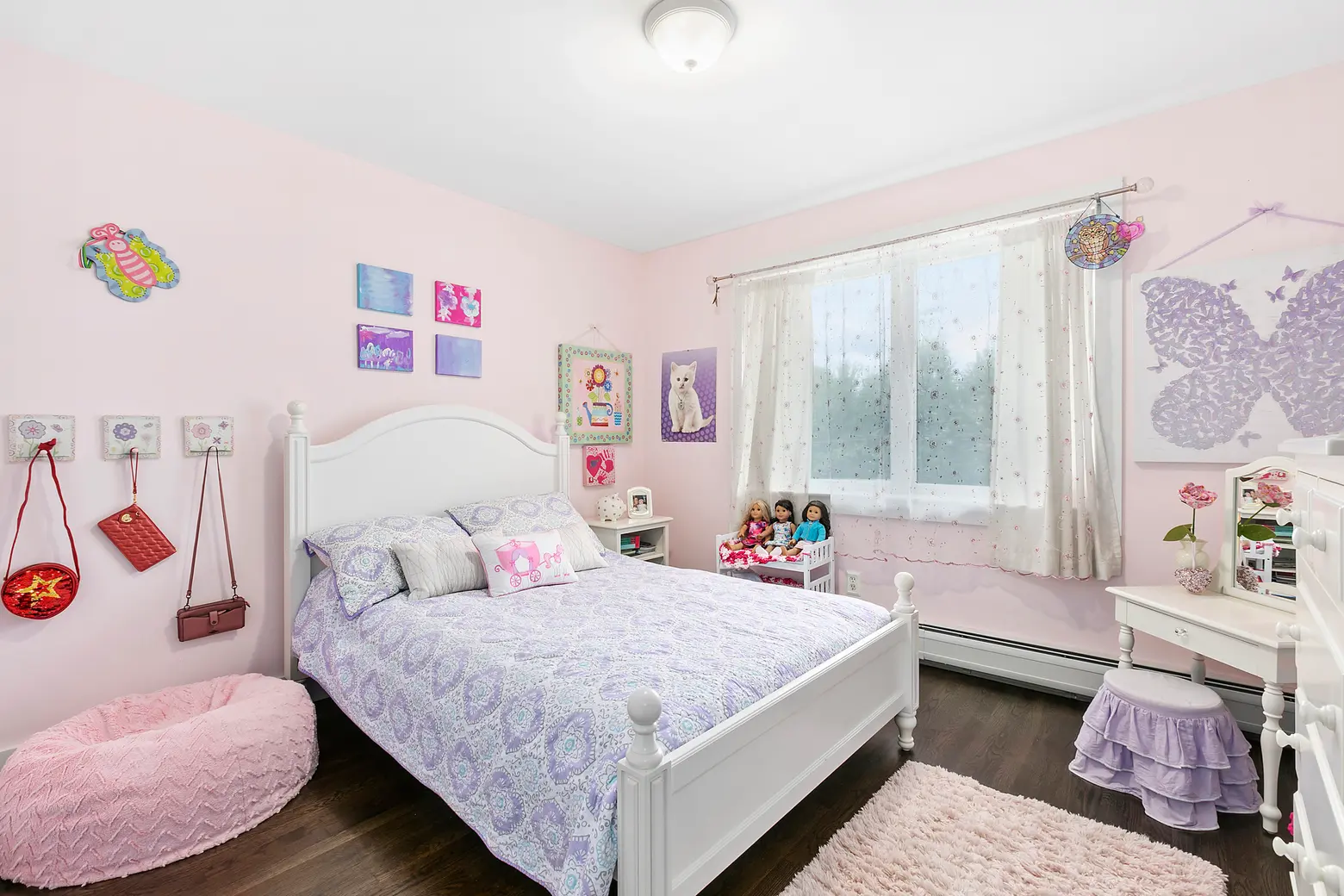 Upstairs, there are four bedrooms, including the primary suite, which has an en-suite bathroom and walk-in closet. There's another full bathroom in the hall, as well as a laundry closet.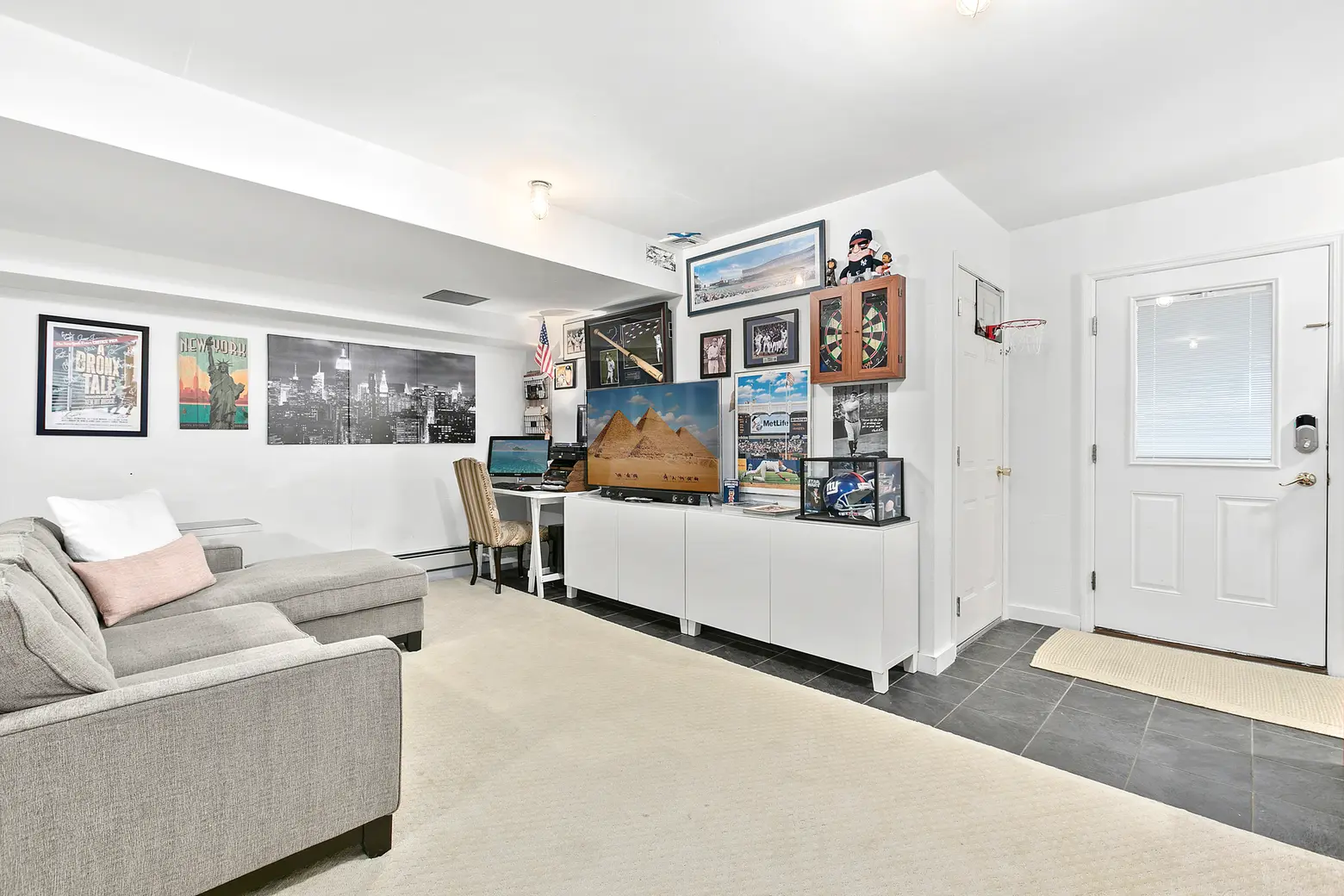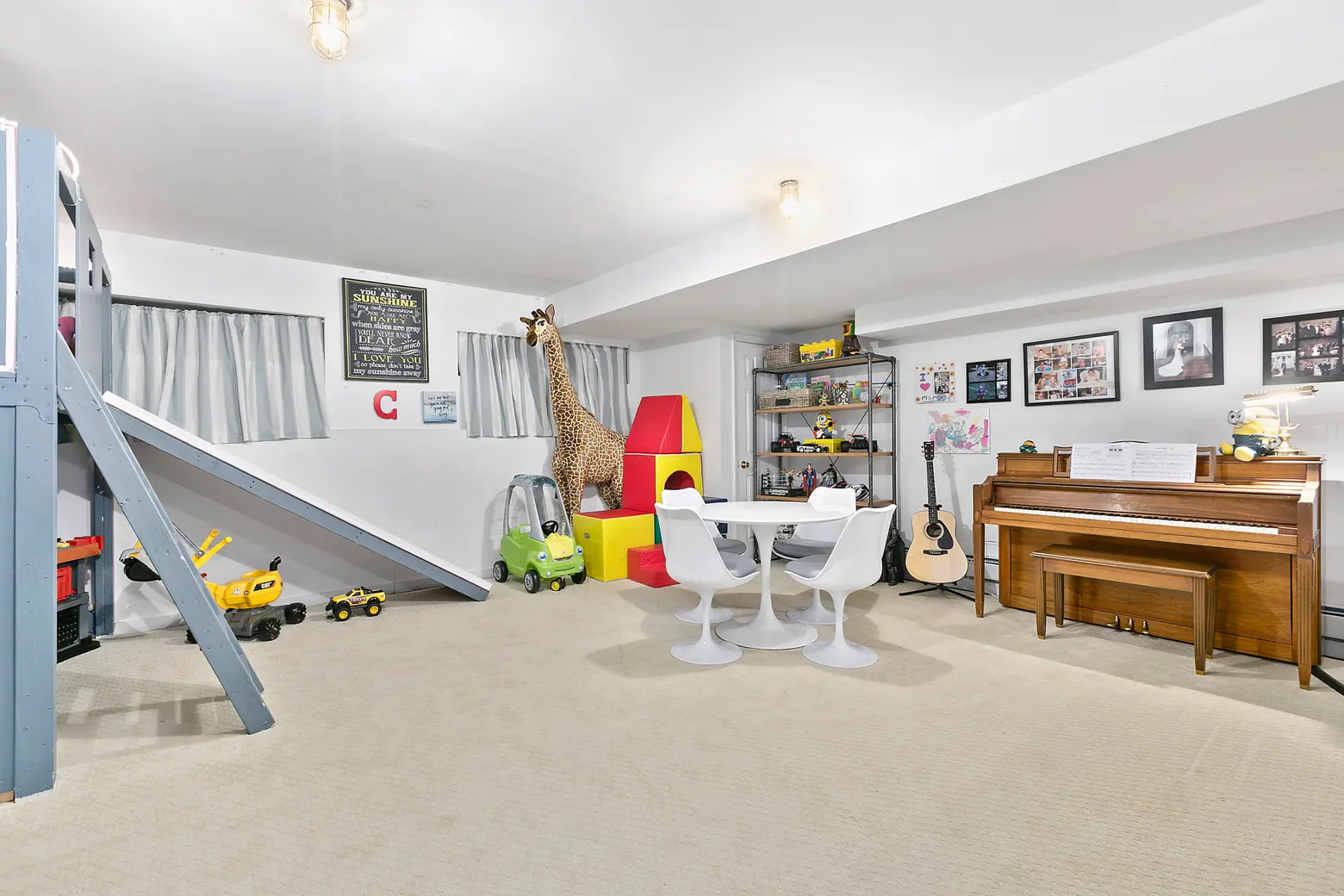 The basement level rounds out the triplex. It's set up as a big, open rec room, complete with a bar and fridge, as well as storage space.
The third-floor apartment gets great light from oversized windows overlooking the marina and two skylights. There are two bedrooms each with large closets, a galley kitchen, and a private balcony.
[Listing: 100 Outlook Avenue by Chris Cavorti, Andrea Jaramillo, and Evan F. Church of The Corcoran Group]
RELATED:
Listing photos courtesy of The Corcoran Group