In honor of the World War I armistice centennial, the city's memorials get refurbished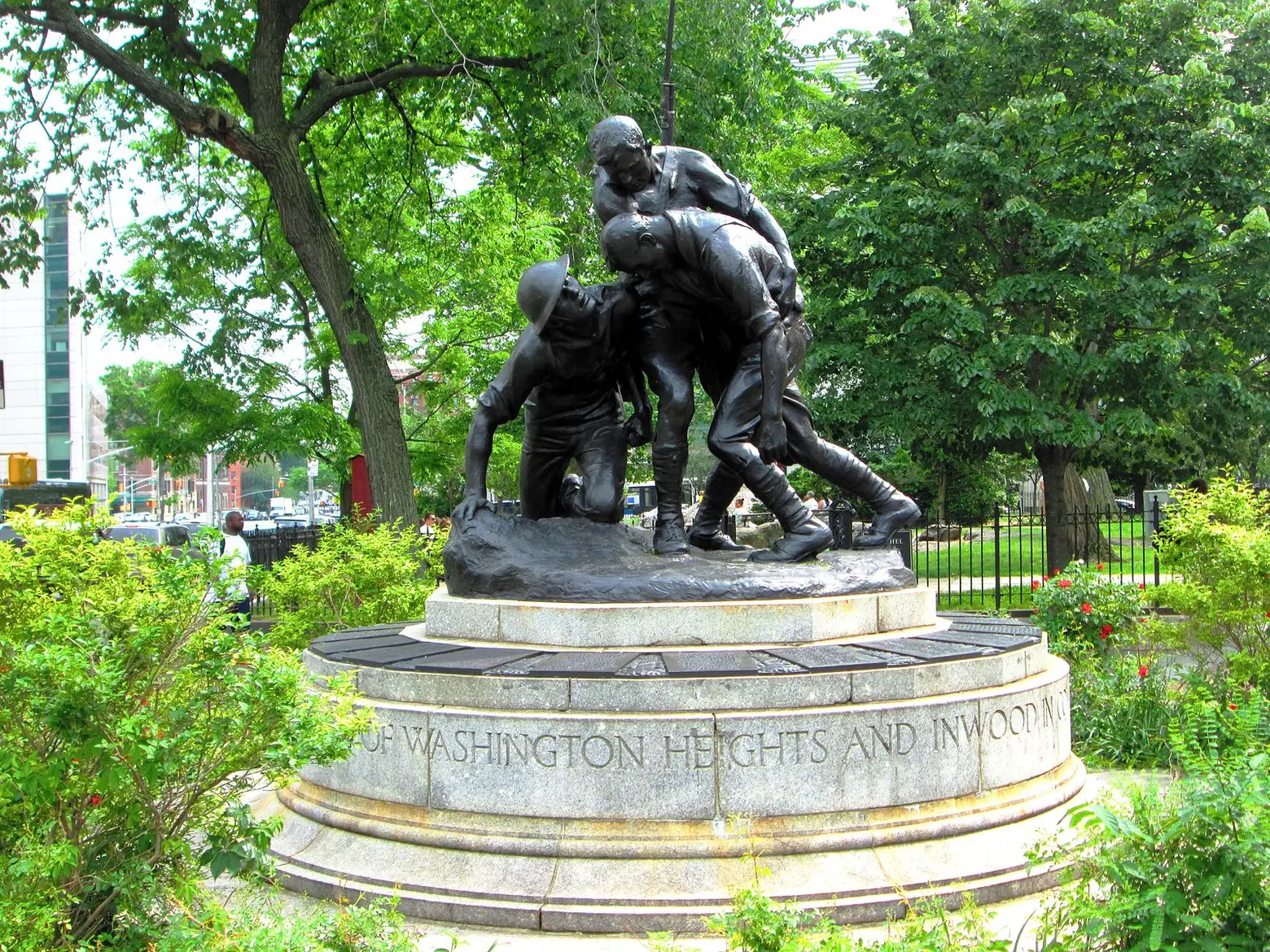 Did you know NYC has one of the largest collections of memorials erected in the aftermath of World War I? 103 to be exact. And to mark the centennial of the WWI armistice, the Parks Department has announced that they've completed refurbishments of several of these sites, including Father Duffy in Times Square, the Pleasant Plains Memorial on Staten Island, the Abingdon Square Doughboy in Greenwich Village, and the Carroll Park monument in Brooklyn.
One of the largest undertakings was the $250,000 restoration of the Highbridge Doughboy statue. Though the origins of the term "doughboy" are not certain, it became a popular nickname for infantrymen during WWI. What sets these sculptures apart is how they depict anonymous soldiers, as opposed to Civil War statues that represent specific individuals. Nine such statues were commissioned for NYC parks, including the Bushwick-Ridgewood Memorial in Brooklyn, the Abingdon Square Doughboy, Chelsea Park Memorial, and Clinton War Memorial in Manhattan and the Woodside Doughboy in Queens. The Highbridge Doughboy, located at Jerome Avenue and 161st Street near Yankee Stadium, is a seven-and-a-half-foot-tall bronze statue that honors servicemen from the Highbridge section of the Bronx who died in World War I. After being vandalized and falling into disrepair, the statue had been stored away for 40 years, but now serves as a "gateway" to the neighborhood.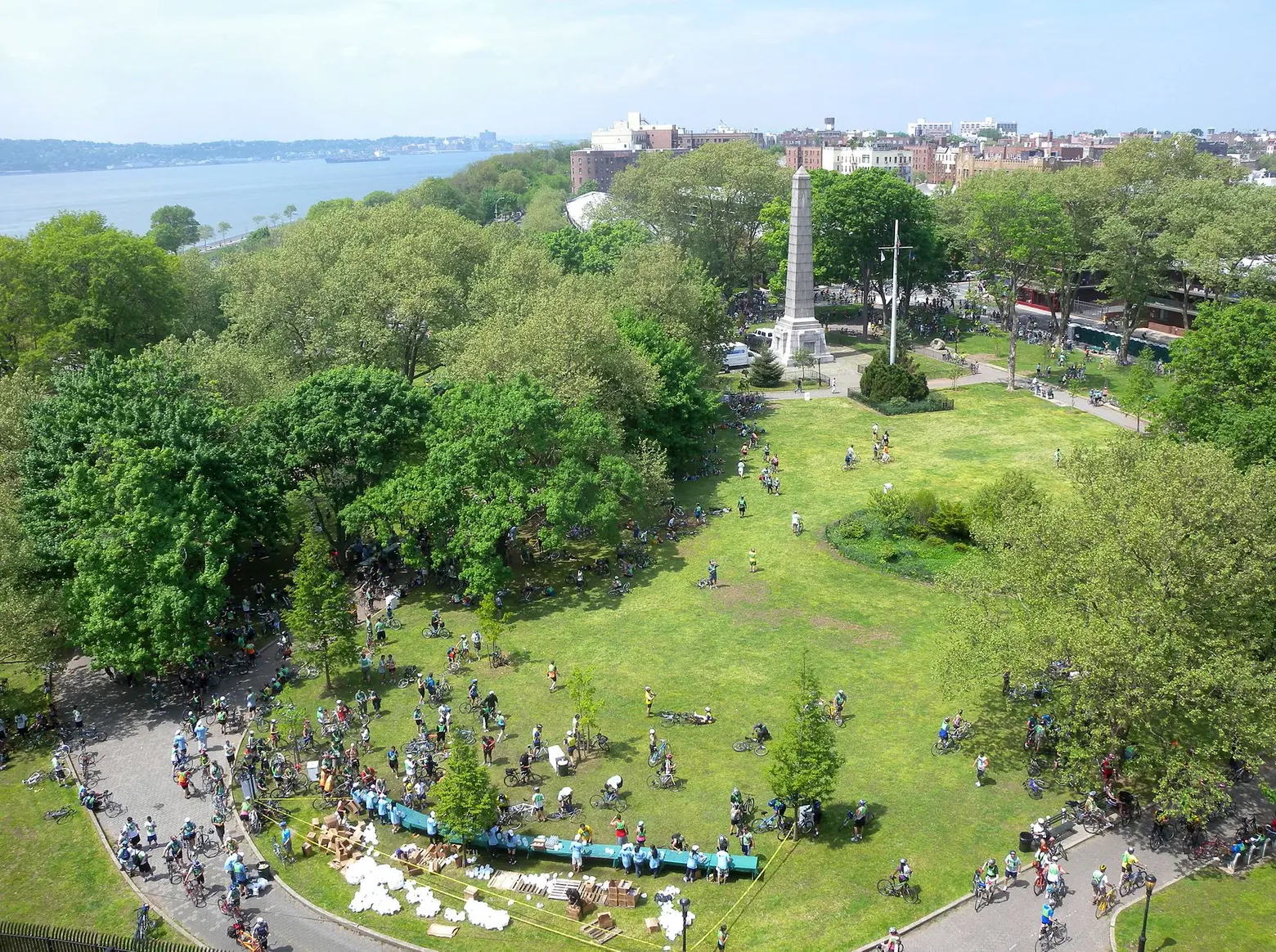 The Dover Patrol monument via Wiki Commons
Other monuments that received upgrades include:
The Dover Patrol monument in John Paul Jones Park, Brooklyn. The city's tallest WWI monument (at 75 feet tall), was erected in 1931 to honor "the heroic naval fleet that patrolled the English Channel in WWI." It's been fully cleaned and had its masonry repointed.
The Washington Heights-Inwood War Memorial in Mitchel Square. Sculptor Gertrude Vanderbilt Whitney created this bronze statue in 1923. All the missing bronze was replaced, the masonry repointed, and the missing bronze bayonet was replicated.
The Eternal Light Monument in Madison Square Park. This was refurbished and a new welcoming entryway was erected around it.
Zion Park War Memorial at Zion Triangle in Brooklyn. This fall, a city capital project began here to restore what is also known as the Brownsville War Memorial.
Though most WWI memorials were installed in the 1920s, the most recent to be erected was the 369th Regiment Memorial at 142nd and Fifth Avenue in 2006. It honors the famous "Harlem Hellfighters" and is a replica of a monument in Sechault, France where this regiment fought.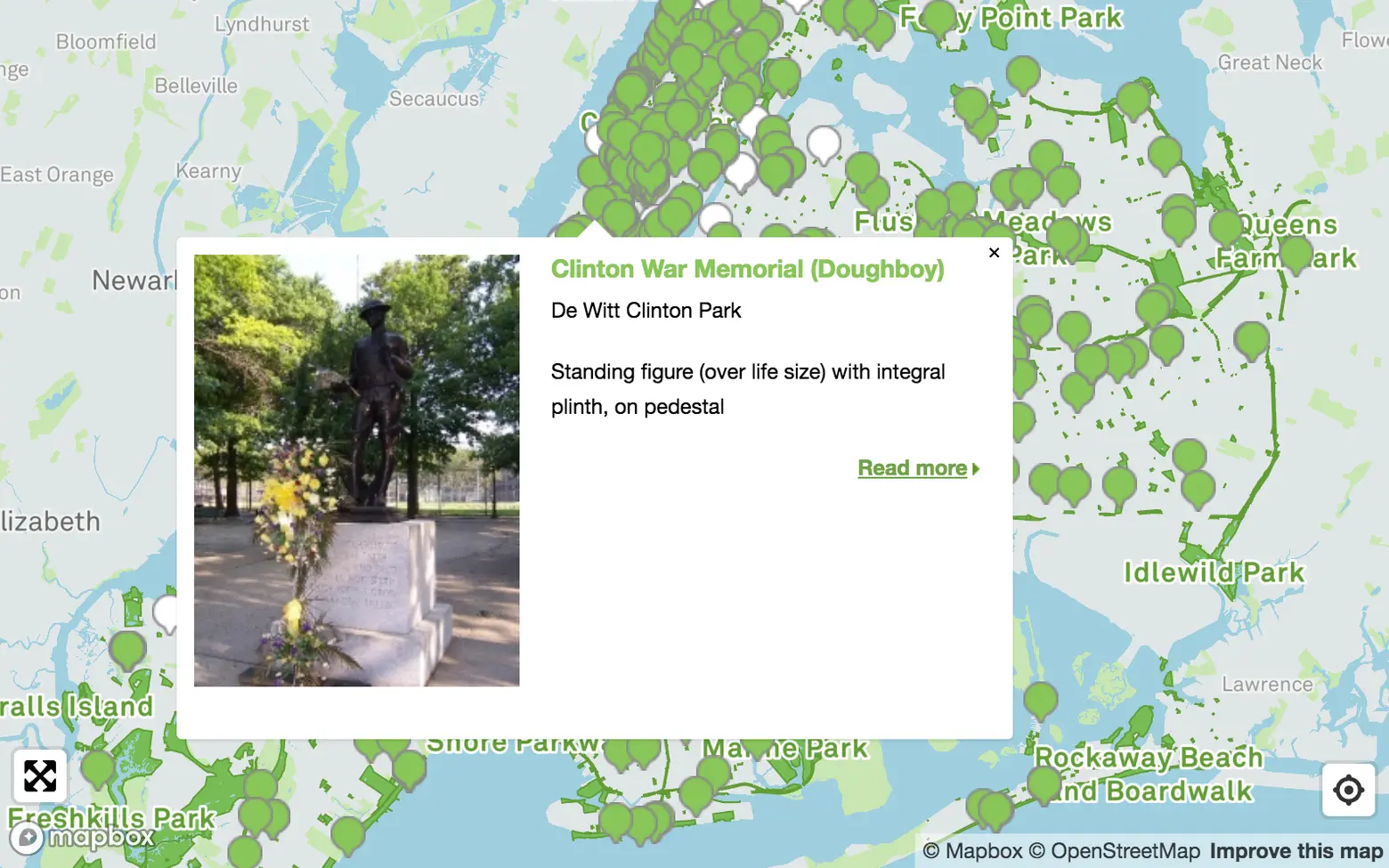 To see all the WWI memorials throughout the city (there are 21 in Brooklyn, 18 in the Bronx, 23 in Manhattan, 12 on Staten Island, and 29 in Queens), explore the city's interactive public art map here >>
RELATED: