How the coronavirus is affecting New York City real estate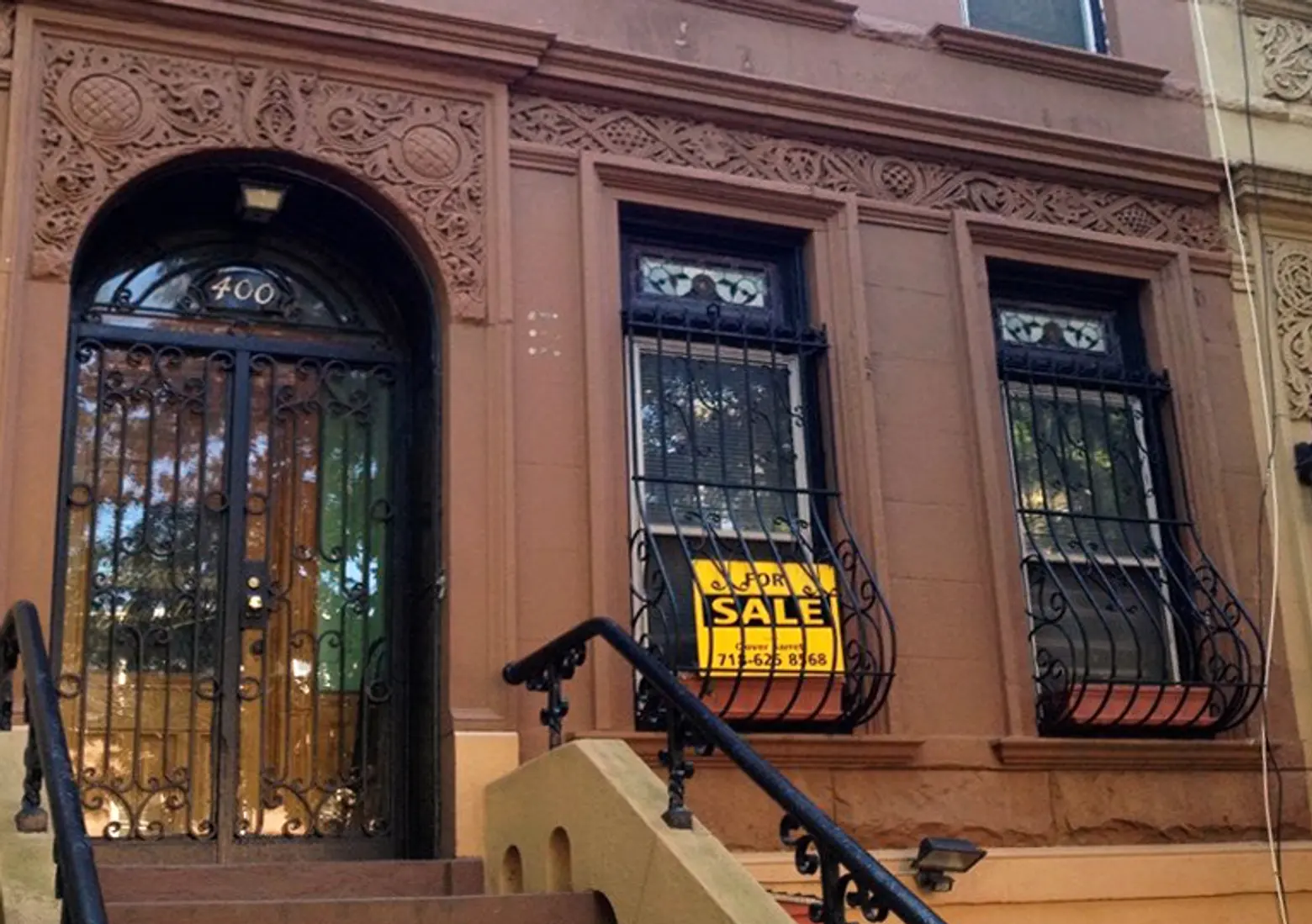 FaceTime video tours, virtual open houses, and plunging interest rates; the real estate business in New York City in the time of COVID-19 isn't business as usual. But as impactful and uncertain as the global pandemic is, it may not be bad for business. An important and unique attribute of this particular crisis, though, is uncertainty. There are new developments each day, and new answers–for public health and welfare, of course, but also for businesses affected by the virus.
For residential real estate sales–arguably the city's favorite spectator sport, and, for some, its bread and butter–the public health emergency comes at a seasonally inconvenient time: March is generally the busiest time for listings in anticipation of the spring buying season: According to the Wall Street Journal, about 40 percent of annual sales happen from March through June. The Real Deal reports that in the short weeks the pandemic has made its way across New York, new listings have slowed. CNBC reminds us that Manhattan's real estate market was already experiencing a two-year slump. That said, according to the most recent Olshan Luxury Market Report, the total number of contracts (54) signed in the last week of February and the first week of March tied the best two-week performance since the end of June 2019.
The pandemic has, at very least, been a temporary derailment, as potential buyers postpone big decisions, and sellers are hesitant to invite throngs of strangers into their homes. Fritz Frigan, executive director of sales and leasing at Halstead, told CNBC that the average attendance at open houses in New York fell 27 percent on February 23, before the virus was even reported in New York.
The Journal also paints a less than rosy picture: The National Association of Realtors (NAR) said last week that it expected a 10 percent near-term drop in home sales throughout the nation over the next 30 days, compared with pre-virus sales. In a survey about the coronavirus taken by members, NAR told the Journal last week that 11 percent of respondents saw lower home buyer traffic; 7 percent reported less traffic from sellers.
Then there's the uncertainty. Victoria Shtainer of Compass points out that the impact of the virus on real estate markets is "difficult to assess. In highly impacted regions like China we can already see data that shows an adverse impact as the sheer number of people quarantined is so large that no sector of the economy is able to function with 'business as usual."'
Real estate agencies are strongly encouraging agents not to hold traditional open houses, and to respect client wishes on how to show their homes. Shtainer imagines that while the drastic effort to socially isolate may not completely remove these buyers from the market, it may delay transactions into the second half of the year. She recommends that people stick to their real estate goals rather than trying time a challenging market.
Creative sales agents have been adopting innovative ways to show properties, such as virtual tours over FaceTime and Skype, for those that can't–or don't want to–travel. Compass agent Brian Lewis has learned quickly to rely on video tours. "Some buyers choose to nest in place as they search for their next home. The movie tours I create for every one of my sellers' homes allow the buyers to become even more informed than they would with the typical property website experience. I also regularly get my sellers' homes on NBC's "Open House" show–sometimes the segments get aired nationally–and it inspires them to come to see the property in person after their heart is already racing. Their first physical visit feels like their second or third showing."
Shtainer adds that some aspects of the current wild ride may turn out to be positives. For example, mortgage rates are at the lowest they have been in approximately eight years–good news for buyers looking to finance as it gives them more buying power. Another silver lining: According to Matthew Breitenbach of Compass, there has been an uptick in phone calls regarding property in the Hamptons from people wanting to rent or buy to escape the coronavirus in New York City.
Alli McCartney, Managing Director of Wealth Management at UBS, feels it's a good time to be in the market. For people who need to sell, her advice is to keep trying–though expectations may need to be managed. Those who merely want to sell should also stay in the market so as not to miss a good opportunity, as things can change rapidly
Beyond the residential realm, investment in New York City's real estate market may experience steep challenges. ICSC, the largest gathering for real estate dealmakers in the United States, pulled the plug on its annual Las Vegas convention this year due to the coronavirus pandemic. Meetings, presentations, and showings for commercial properties will be postponed or retooled for a no-handshake world, and while virtual showings work, things will move more slowly.
As an alarm signaling an economic slide, slashed Fed-led interest rates have hit nearly zero. Compass's Laura Hirschman said, "I'm working with quite a few buyers and having a lot of conversations around the all-time low-interest rates right now. I'm also having clients reach out regarding refinancing homes they already own because of such low rates. I'm discussing having some buyers go through pre-approval again because the rates they received from their prior pre-approval a few months back have already dropped, and that makes a big difference to their budget and search."
Mortgage rates haven't predictably fallen in response, though. A few weeks ago, mortgage rates clicked lower–but later rose. The pros' advice: Shop around.
McCartney speaks of recent developments in the equities market and real estate investment implications as investors try to adapt to a new reality–shifts that involve people and the market itself. Among those are a sudden change from the longest bull market ever to a bear market, and our inability to quantify things, even while looking to China, South Korea and Singapore for answers. But Chinese supply chains and factories are up and running. And in times of panic, real assets–like gold and real estate–tend to be safe havens. "We're trying to understand the unquantifiable nature of the impact economically on the market; a huge amount of that is the result of panic and fear, in addition to the loss of liquidity from thinly staffed trading floors."
That may not be what we should focus on; markets reflect future earnings. How to plan for the worst? Expect a one- to two-quarter recession, McCartney advises, and focus on keeping diversity in investment portfolios. Also, focus on communication: Sentiment changes quickly even when no pandemic looms; real estate is a reflection on how wealthy clients feel. She quotes Warren Buffet: "Cash and courage in a crisis are priceless."
It's likely that the current volatility will persist, and anyone who wishes to get in the game will have many chances to take advantage of it in the coming months. Sentiment is driving this particular market. McCartney's advice to agents focuses on hand-washing and kindness to everyone in their orbit, no matter how brief. "Wash your hands. stay connected."
RELATED: