How the cardboard box was accidentally invented in a NYC factory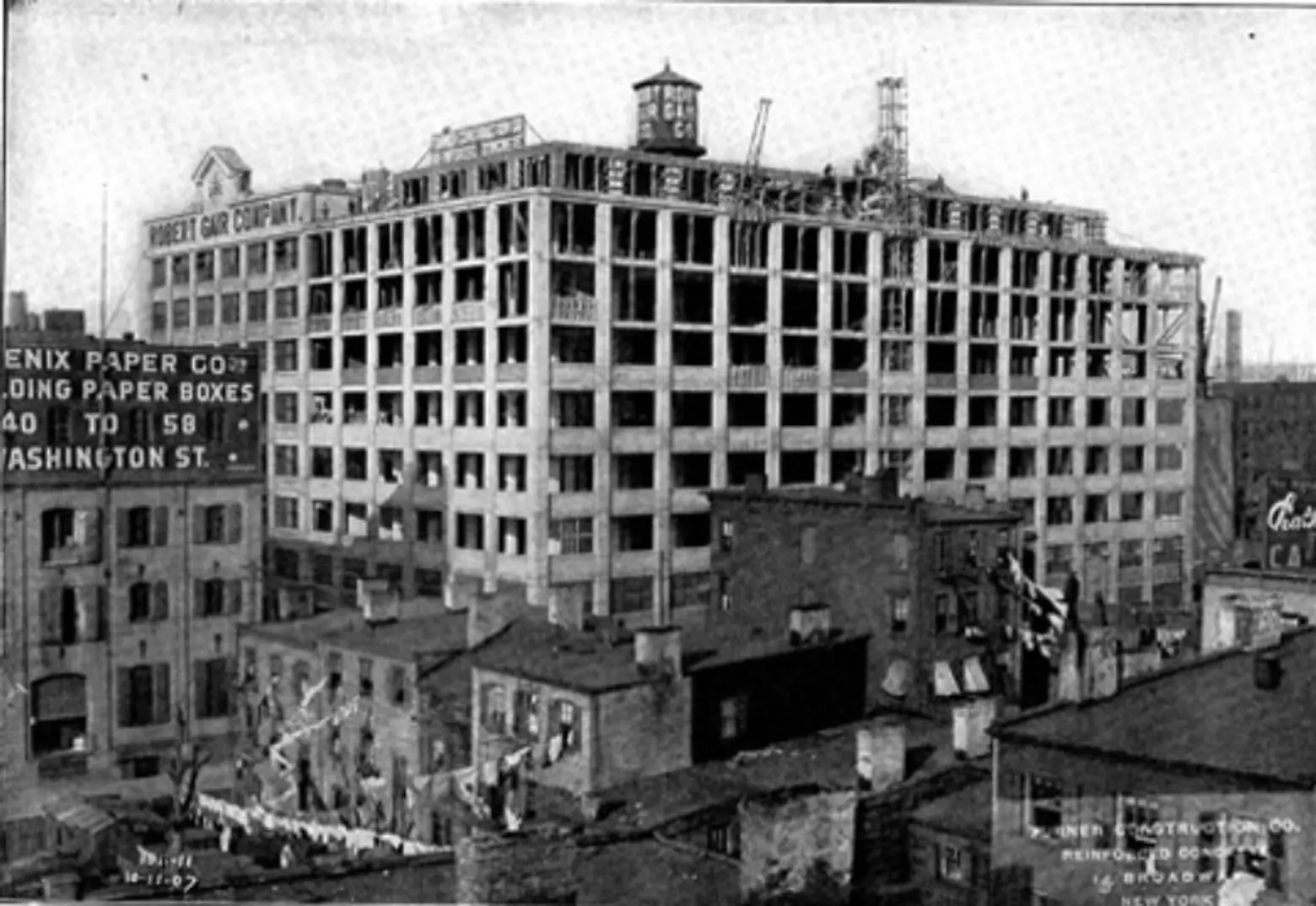 New Yorkers are known for their innovative thinking: Inventions like Scrabble, credit cards, and even Baked Alaska all came from local creators. A little less exciting, but still a crucial contraption, the cardboard box was also invented in New York City. Like many discoveries, the box came to be only after a careless mistake. Scottish-born entrepreneur Robert Gair owned a paper bag factory on Reade Street in Manhattan. One day in 1879, a pressman accidentally cut through thousands of small seed bags, instead of pressing them. Following the accident, Gair, who moved headquarters to Dumbo, developed a method for the mass production of cardboard boxes and later supplied major companies like Kellogg and Nabisco.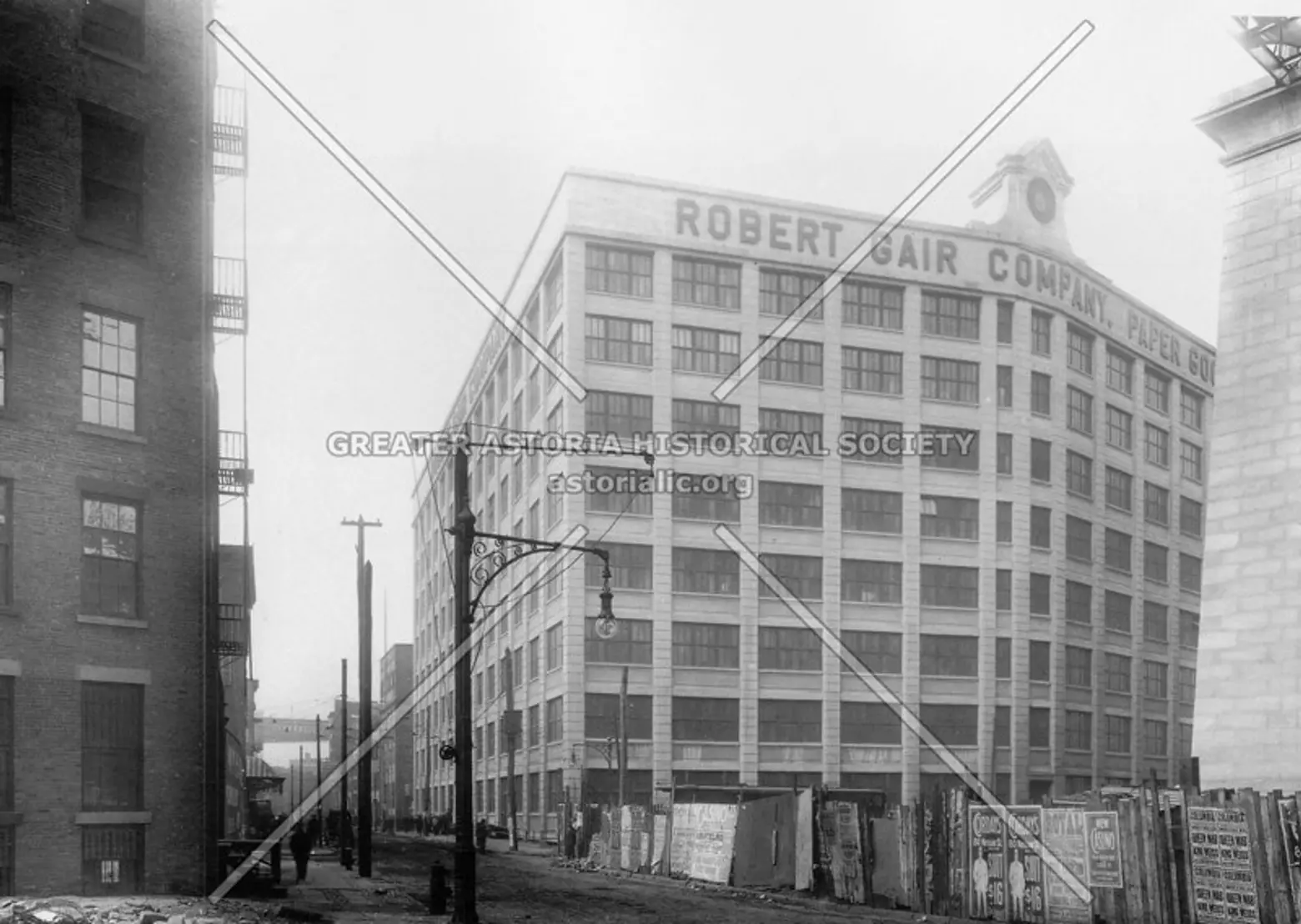 Gair's Read Street location in 1909, courtesy of the Greater Astoria Historical Society
At the age of 14, Gair moved to Brooklyn from Scotland in 1853. After serving in the Civil War, he returned to the city and began manufacturing paper bags with square bottoms, along with a new business partner. Gair started his business after realizing people preferred packaging made of paper rather than cotton and burlap bags, which were not readily available during the war.
For over ten years, Gair ran the paper bag company, becoming one of the most successful leaders of the paper goods industry. In 1879, a happy coincidence would make the Brooklynite even more prosperous.
One of Gair's paper bag makers accidentally sliced through thousands of seed bags after a metal ruler intended to crease the bags shifted, cutting the bags instead. Instead of worrying about the ruined bags, Gair saw that cutting and creasing the paperboard at once could create the prefabricated boxes. Before, making boxes was a time-consuming and expensive process. Now, thanks to Gair, cardboard boxes could be mass-produced, making them more affordable. So that same year, he patented a machine that made folding boxes.
In 1888, Gair needed a larger production facility, and he moved his headquarters from Tribeca to 55 Washington Street in Dumbo (today the headquarters of Etsy, among other businesses) after seeing the success there of his friend John Arbuckle's massive coffee roastery. Gair also became a major real estate player in Dumbo, buying and leasing so many manufacturing buildings that people started referring to the neighborhood as "Gairville."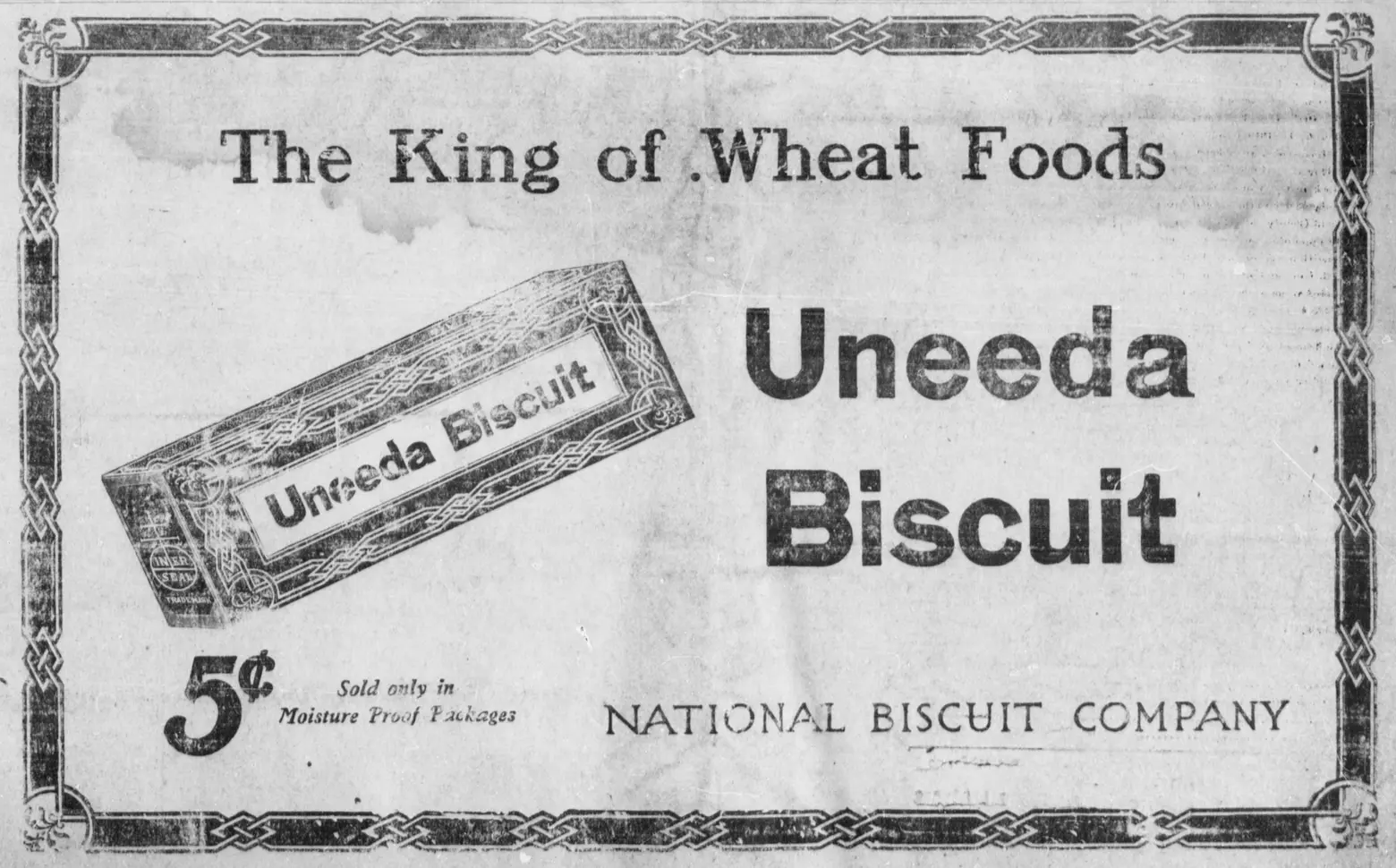 Via Wikimedia
Gair first made boxes for cigarette companies and other major retailers like Colgate, Bloomingdales, and Ponds. But it wasn't until 1896 that the cardboard box became a nationwide sensation. That year, the National Biscuit Company (now known as Nabisco), which had its factory at today's Chelsea Market, started selling its Uneeda Biscuits in boxes. The company's first two million boxes were from Gair's factory, often considered the start of consumer packaging because of its wide reach.
Gair passed away in 1927, at which time his factory had been moved to Piermont, New York.
RELATED: