Historic Renwick Triangle Townhouse in the East Village Asks $7.5 Million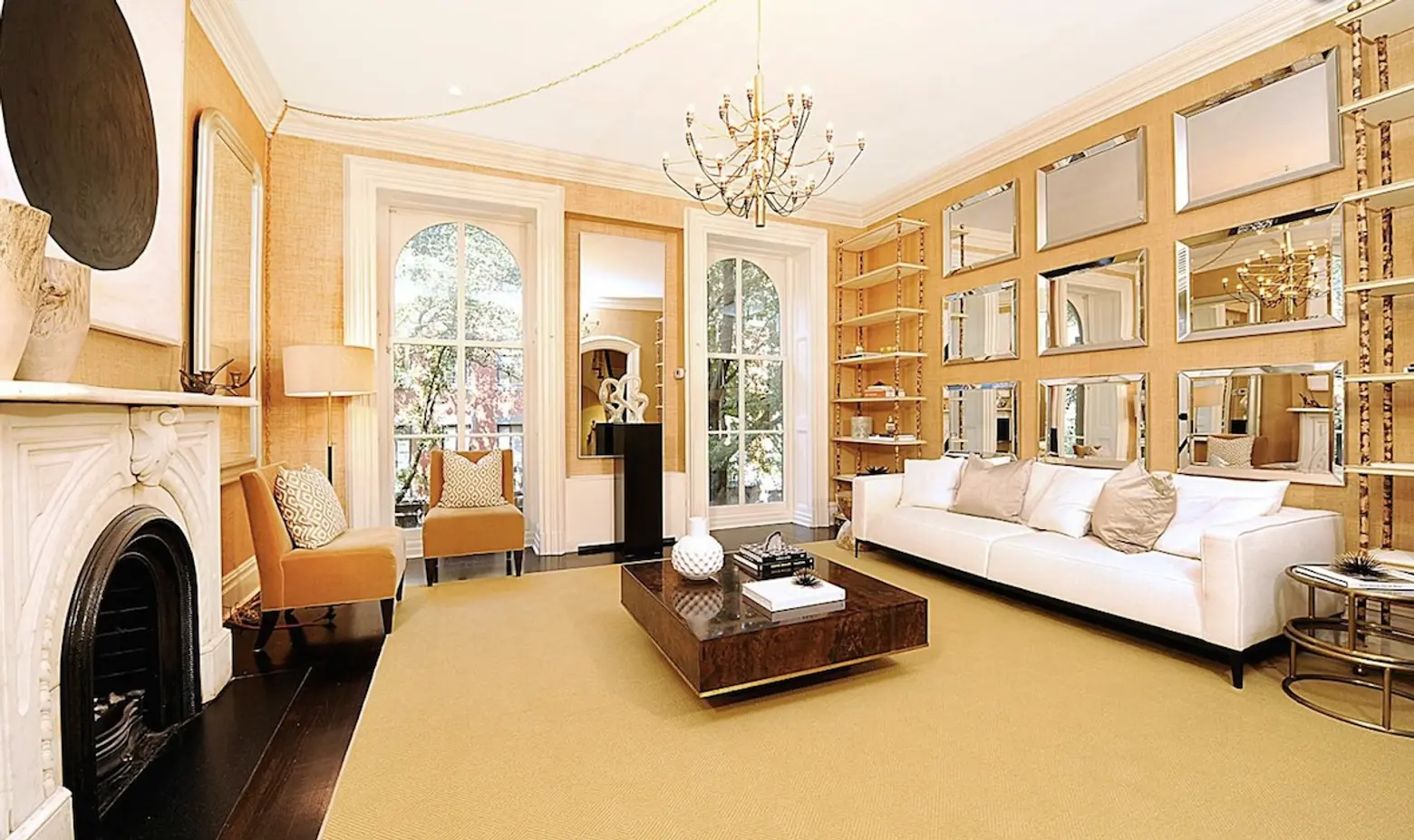 Situated in the St. Mark's Historic District, 114 East 10th Street and the surrounding Anglo-Italianate houses make up what many consider the most beautiful street in the East Village. Prominent architect James Renwick Jr. designed the original home as part of the distinguished Renwick Triangle back in 1861—some of the last single-family dwellings built in the neighborhood. This gut-renovated, historic townhouse didn't have the best of luck when it sold for $5 million cash after several price drops from its initial $7 million asking. However, after four years, the six-story townhouse has emerged bright, fresh, and asking $7.5 million.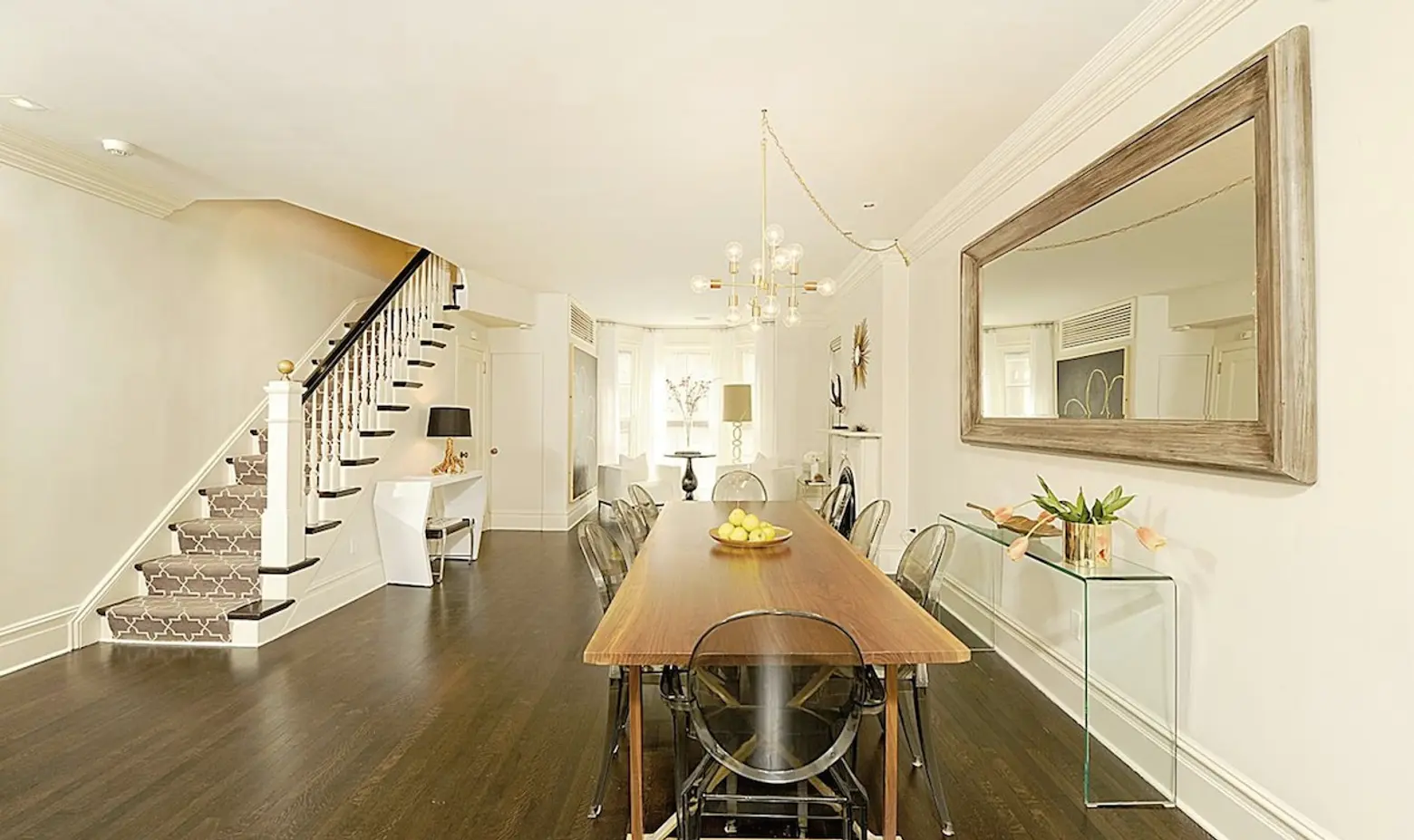 The façade of the renaissance revival home has a traditional brownstone base with a brick exterior on the upper levels. A delightfully dizzying three-story spiral staircase makes traveling from floor to floor a treat, which is a good thing because there are plenty of floors to ascend in this 3,800-square-foot townhouse. We're talking six floors, to be exact, plus a basement, and a roof deck.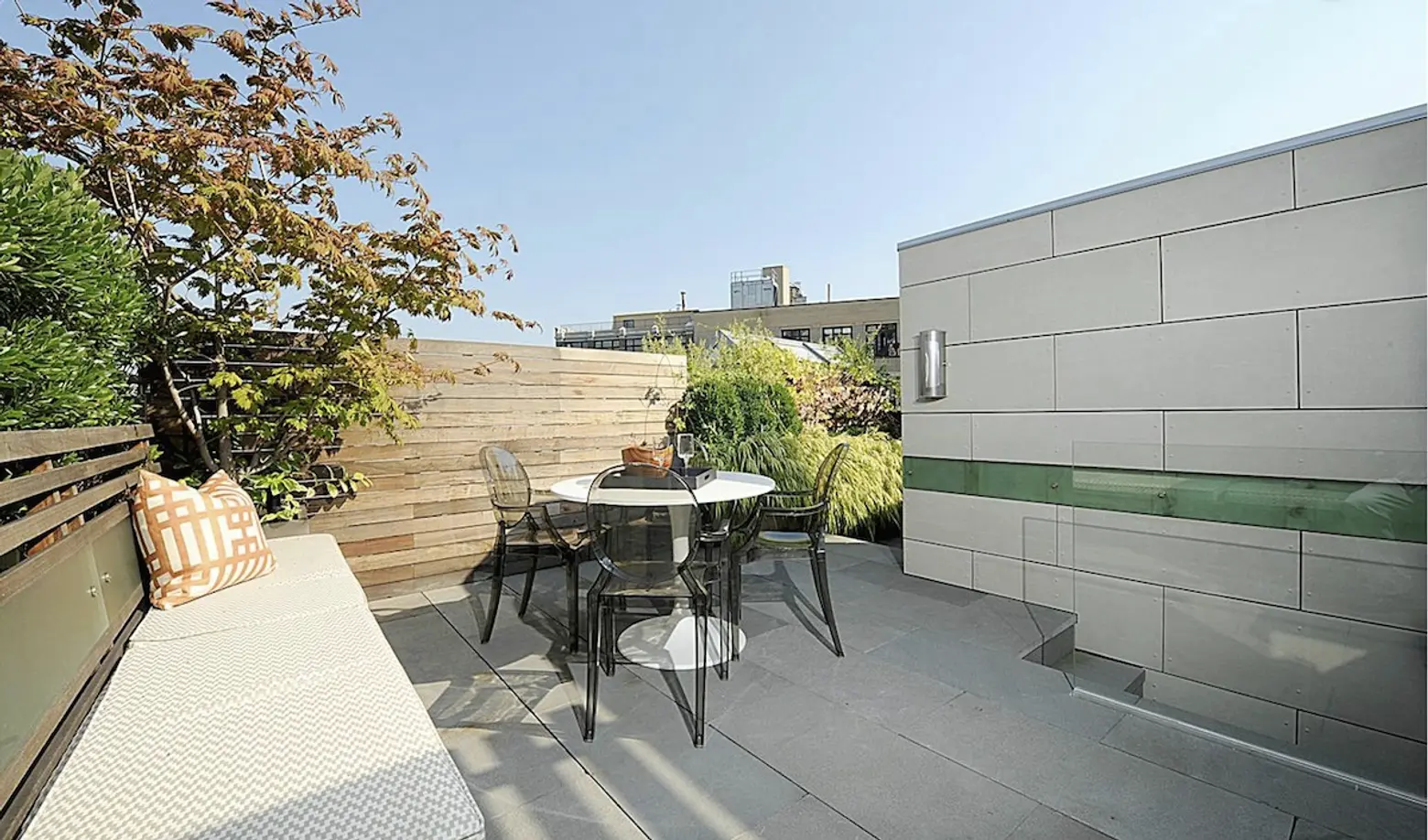 Five bedrooms reside on three levels with the master occupying the entire third floor. And while we're a little skeptical of a home that has more floors than bathrooms, this townhouse's four and a half bathrooms are strategically placed, so they're hardly missed on deprived levels. Double exposures from the north and south provide plenty of natural light, maximizing the space on each floor.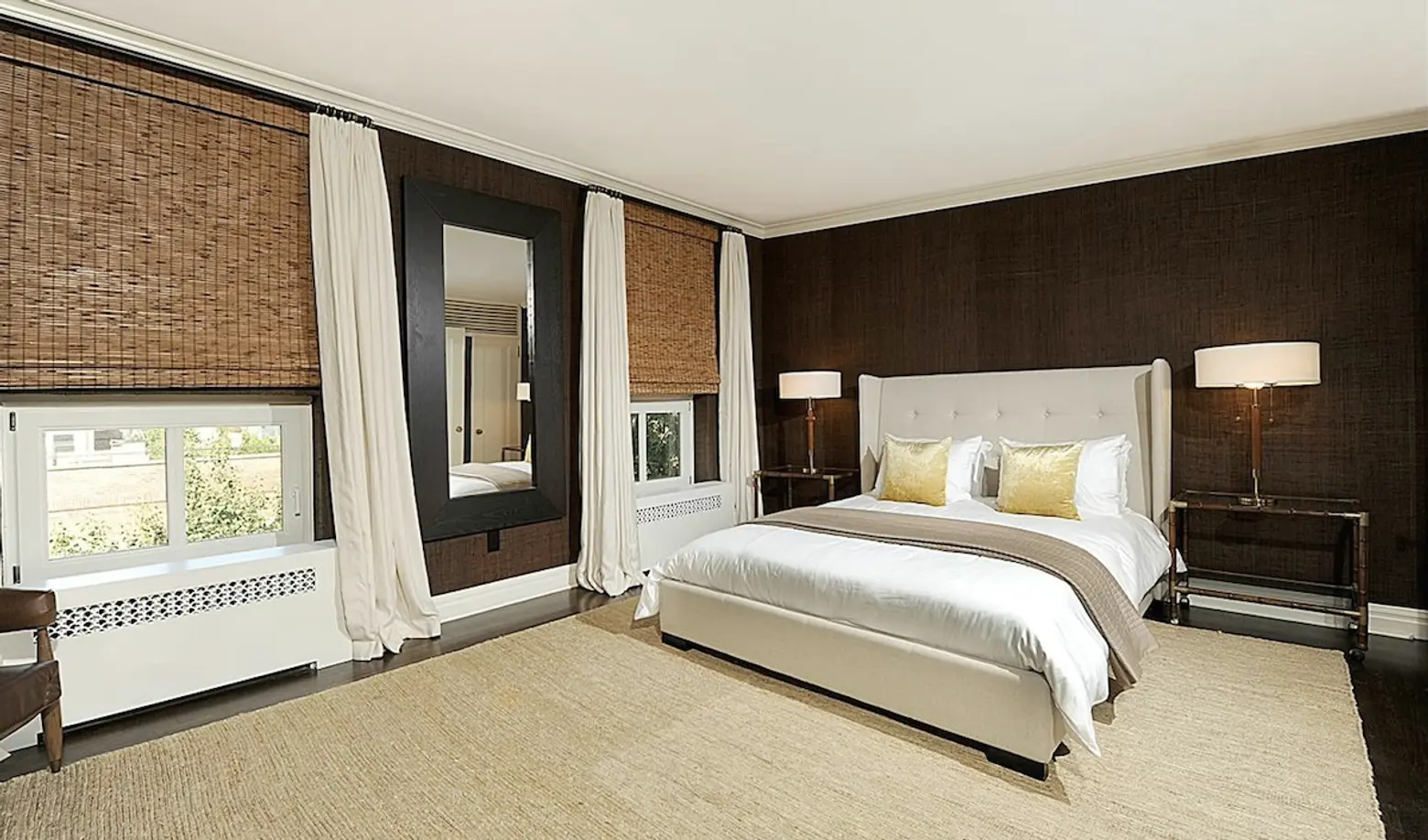 The renovation took care to preserve the home's original details while adding some modern upgrades. Among the enhancements are a completely new roof design, featuring an outdoor shower and sauna, and a landscaped garden. The new button-powered fireplaces have also received a few improvements with re-glazed flues and new gas lines. The remodeled home has recessed lighting, wiring for sound and entertainment, and a separate entrance for the garden level apartment where you can house staff or visiting friends and family.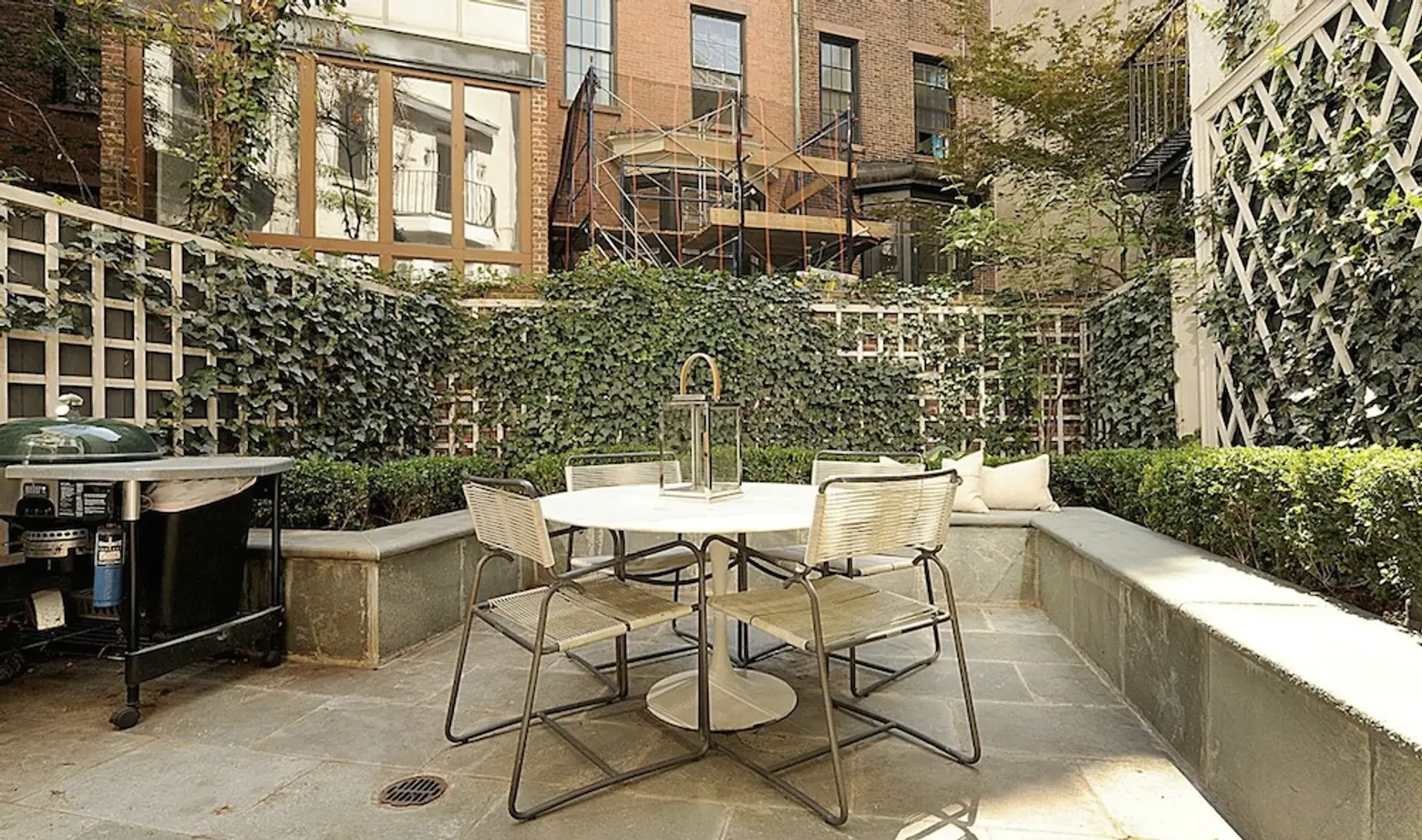 We doubt history is much of an indicator of the future in this case, as the previous homeowner's bad luck probably had more to do with a down market than anything else. But we'll keep our fingers crossed just in case.
[Listing: 114 East 10th Street by Alexander Daigh and Harry DiOrio of Douglas Elliman]
Photos courtesy of Douglas Elliman