An Option to Buy or Rent a Historic Renwick Triangle Townhouse in the East Village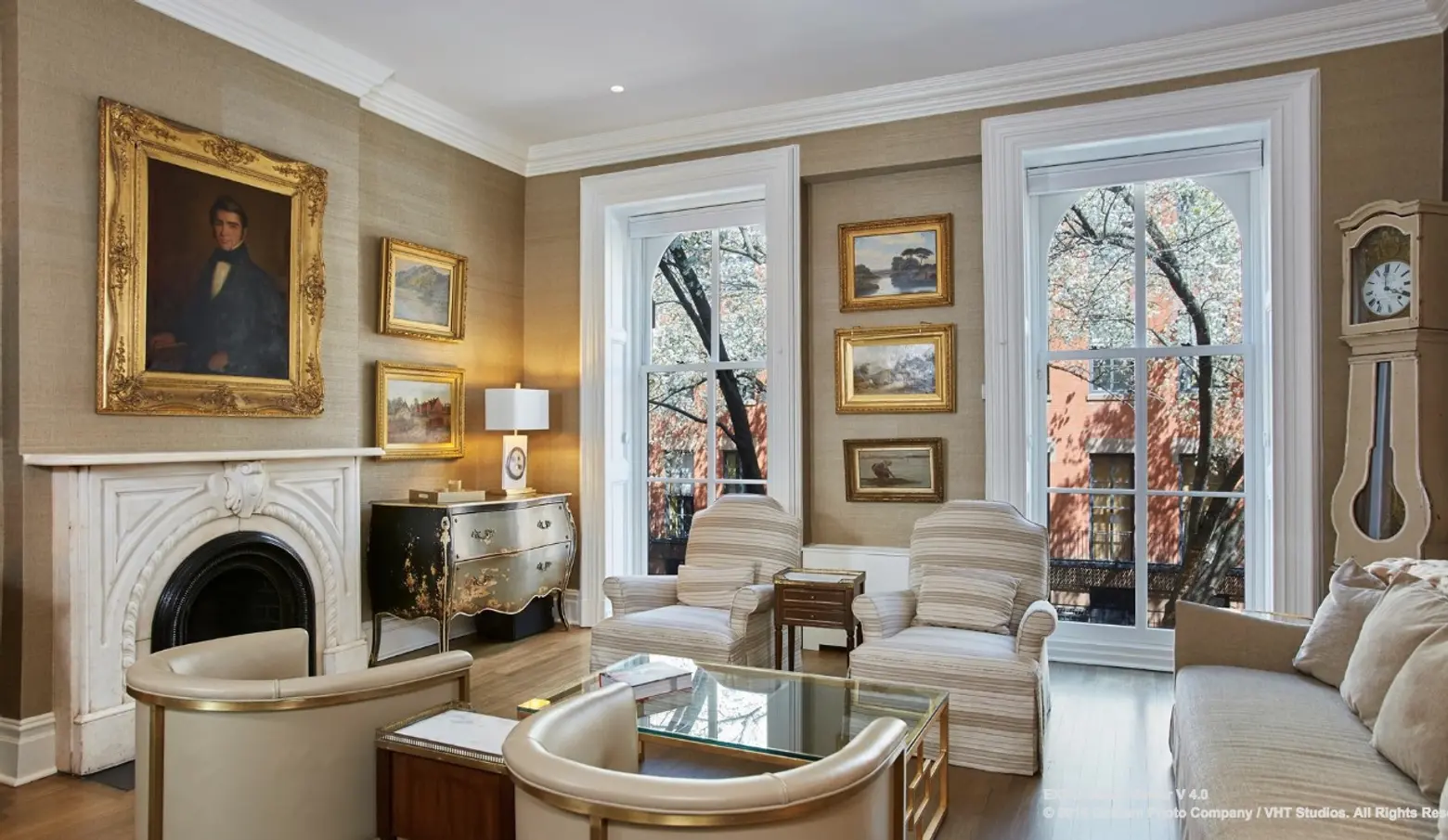 Just because the East Village isn't known for its townhouse stock doesn't mean there aren't wonderful, historic (and expensive) houses to move into there. Take this one, at 114 East 10th Street, which is part of the Renwick Triangle in the St. Marks Historic District. The triangle gets its name from architect James Renwick Jr., who designed it with rows of Anglo-Italianate single-family homes. This house was on the market two years back asking $7.5 million and it sold for $7.606 million. Now you can either buy or rent it, for $9.85 million or $50K a month.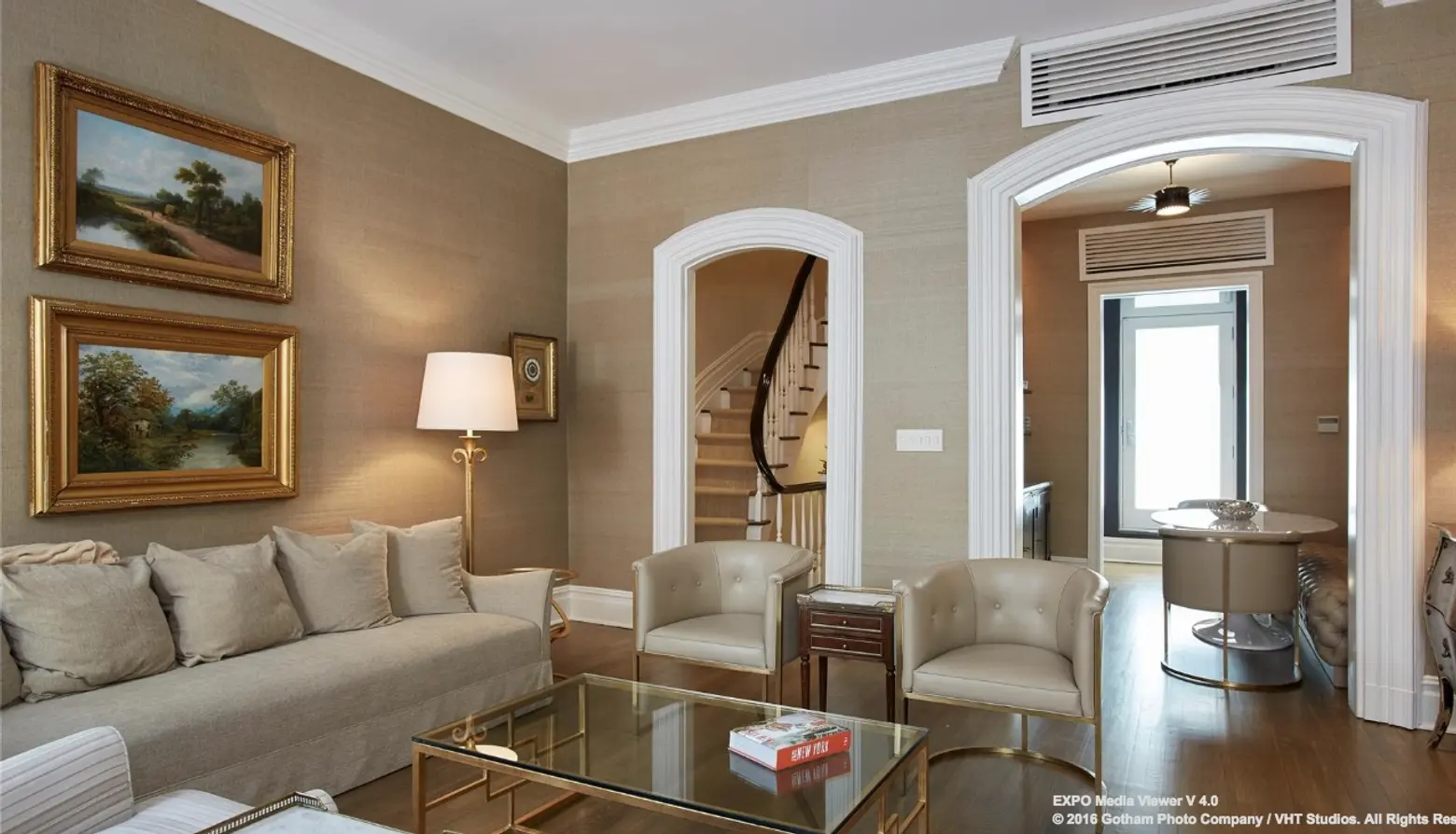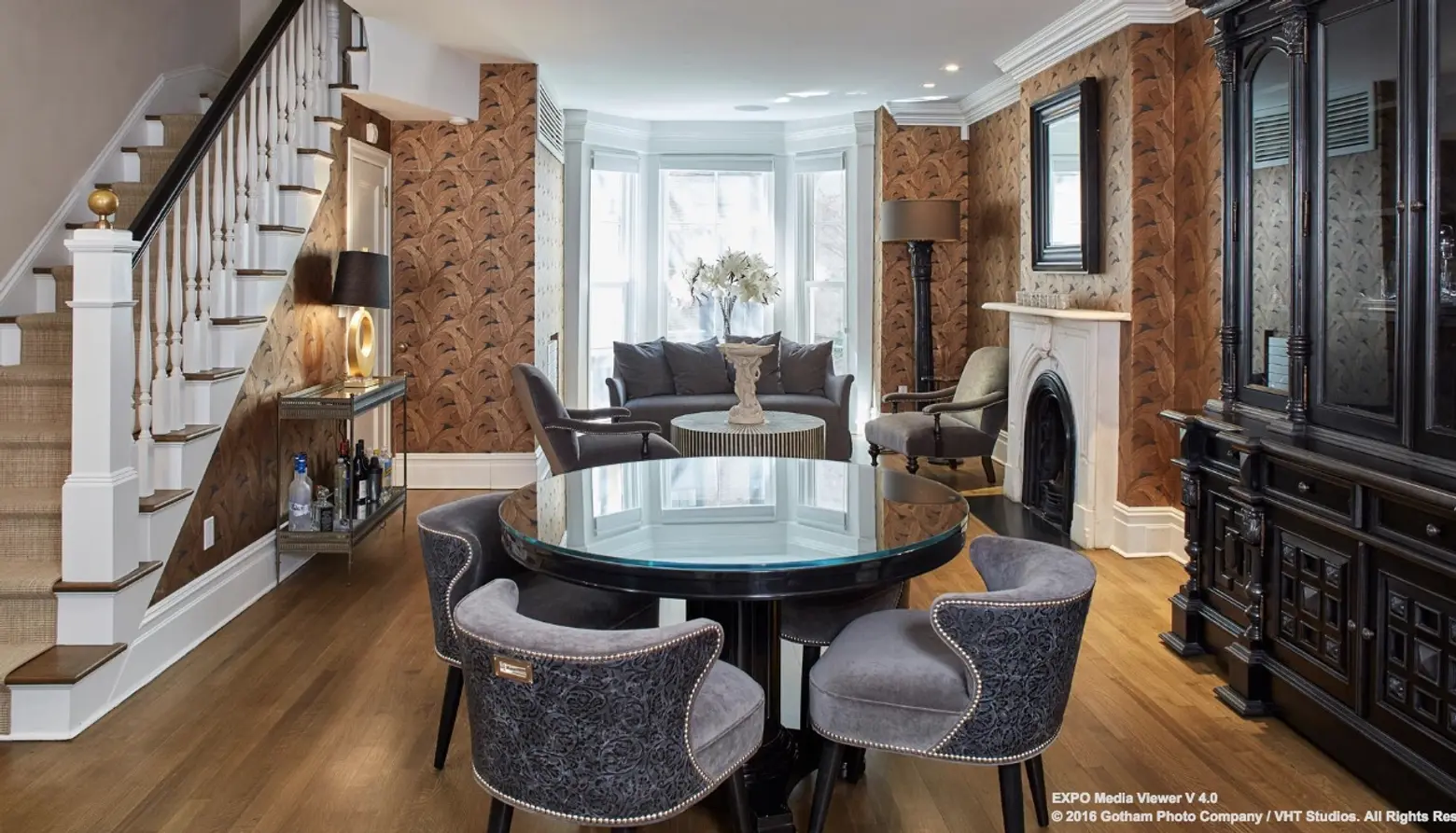 The Renwick Triangle, designed back in 1861, was home to some of the last single-family dwellings built in the neighborhood. Many of the historic details are left intact in this house, including fireplaces and moldings.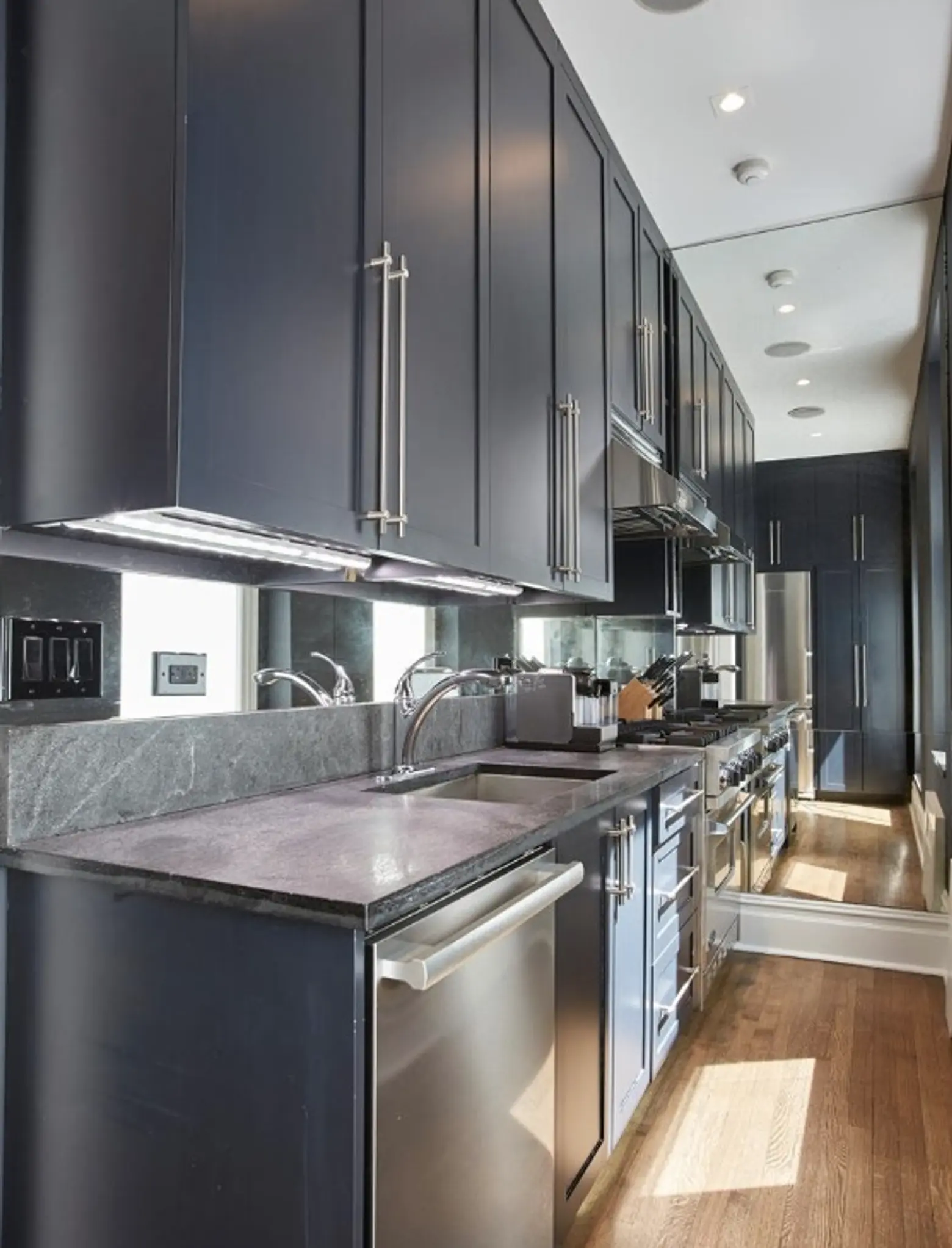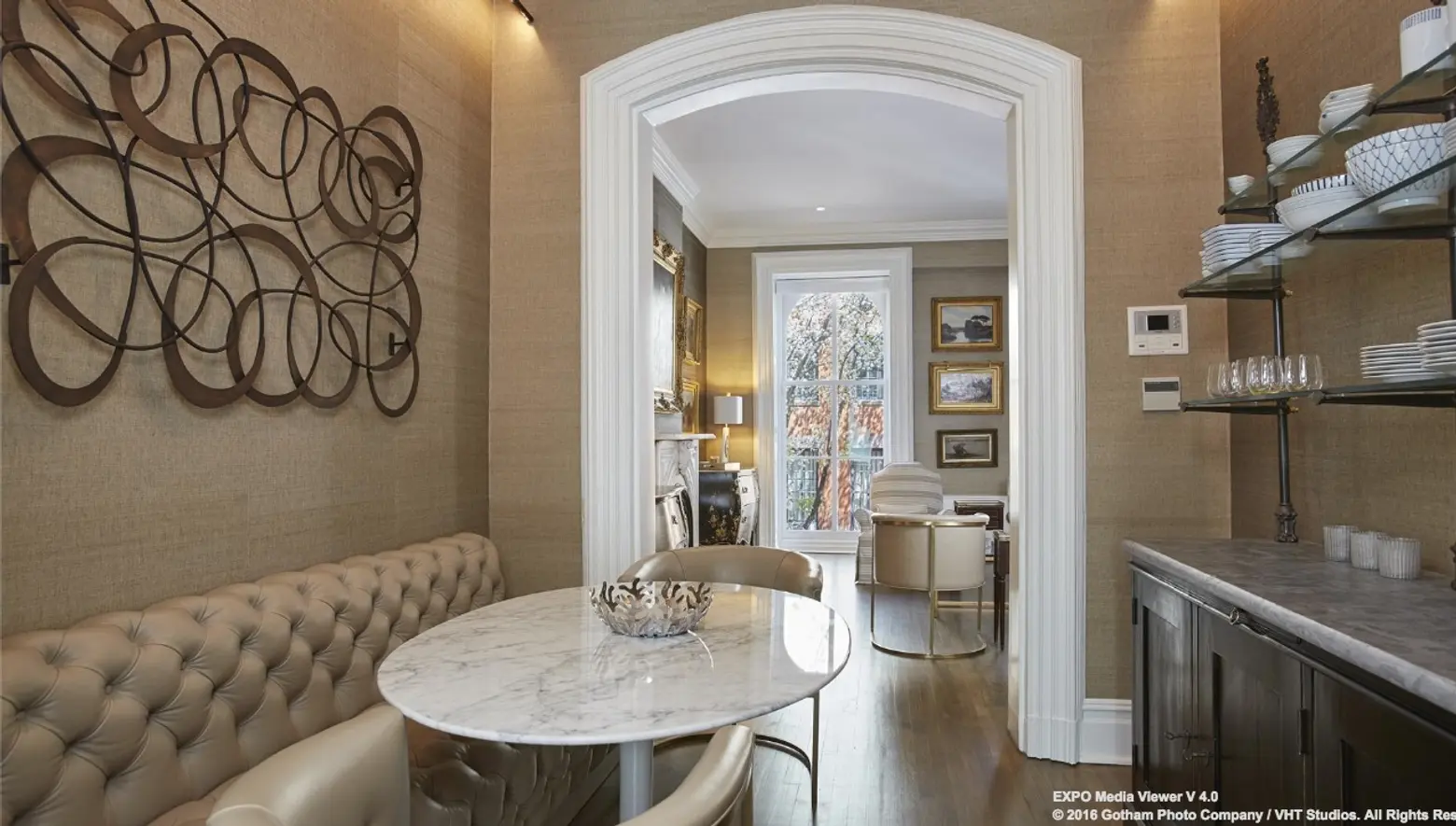 It's also undergone quite a high-end reno, with a new fancy kitchen, as well as shelving and banquet seating built into this casual dining nook.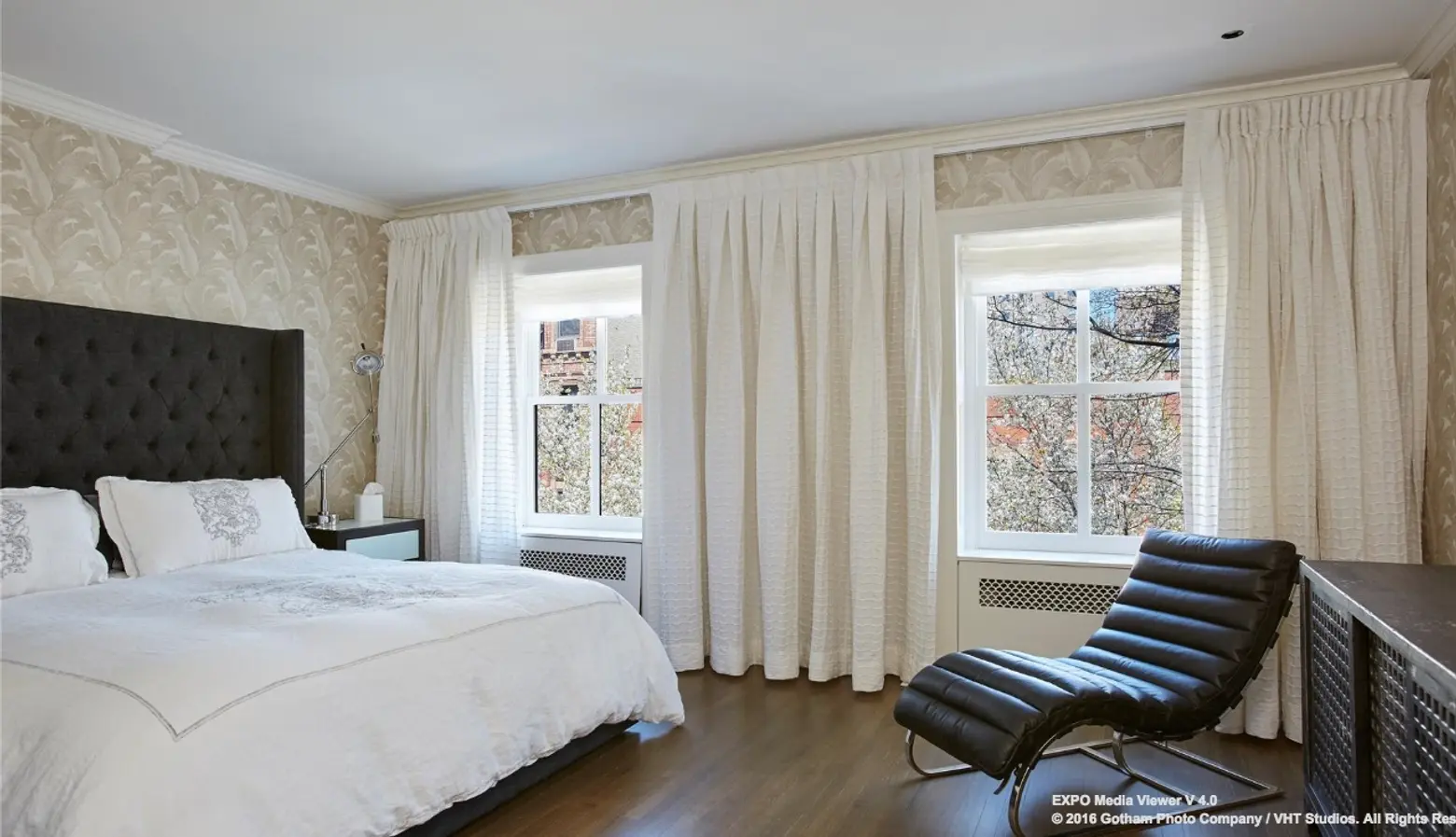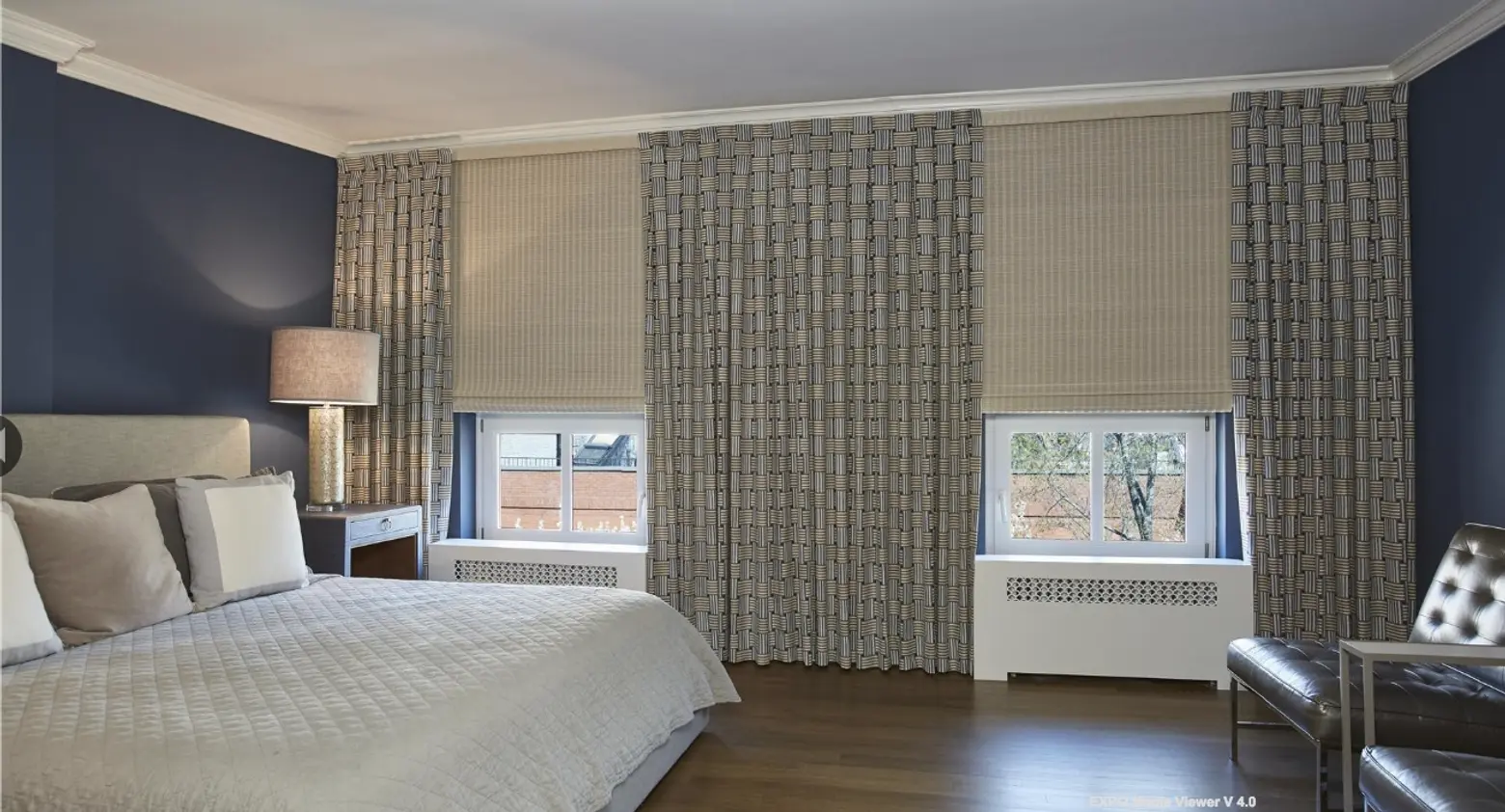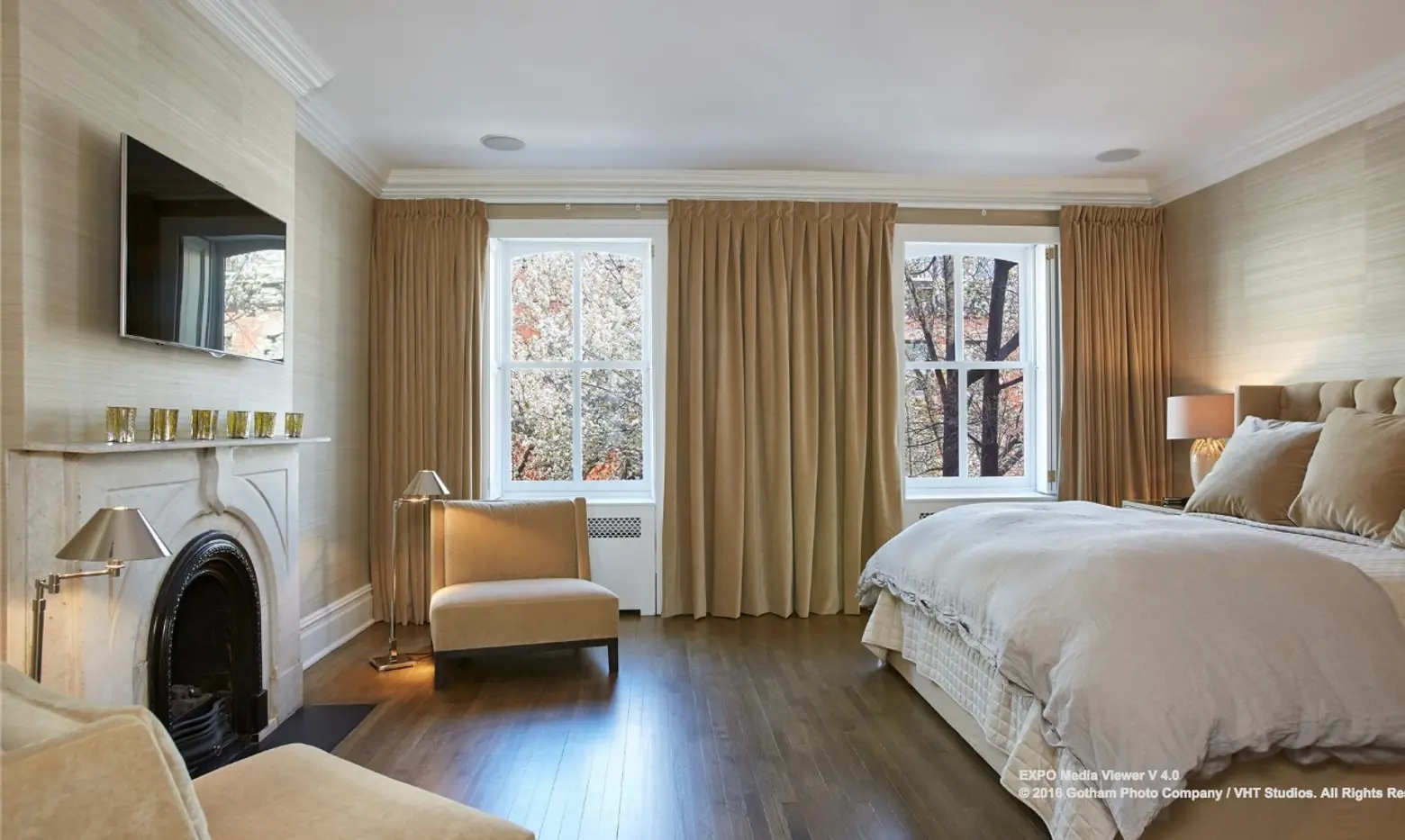 There are six bedrooms total over six floors, with the master bedroom occupying the entire fourth floor. (It comes with a giant walk-in closet and ensuite bathroom.) While the master has its own fireplace, other bedrooms boast a more clean, modern look.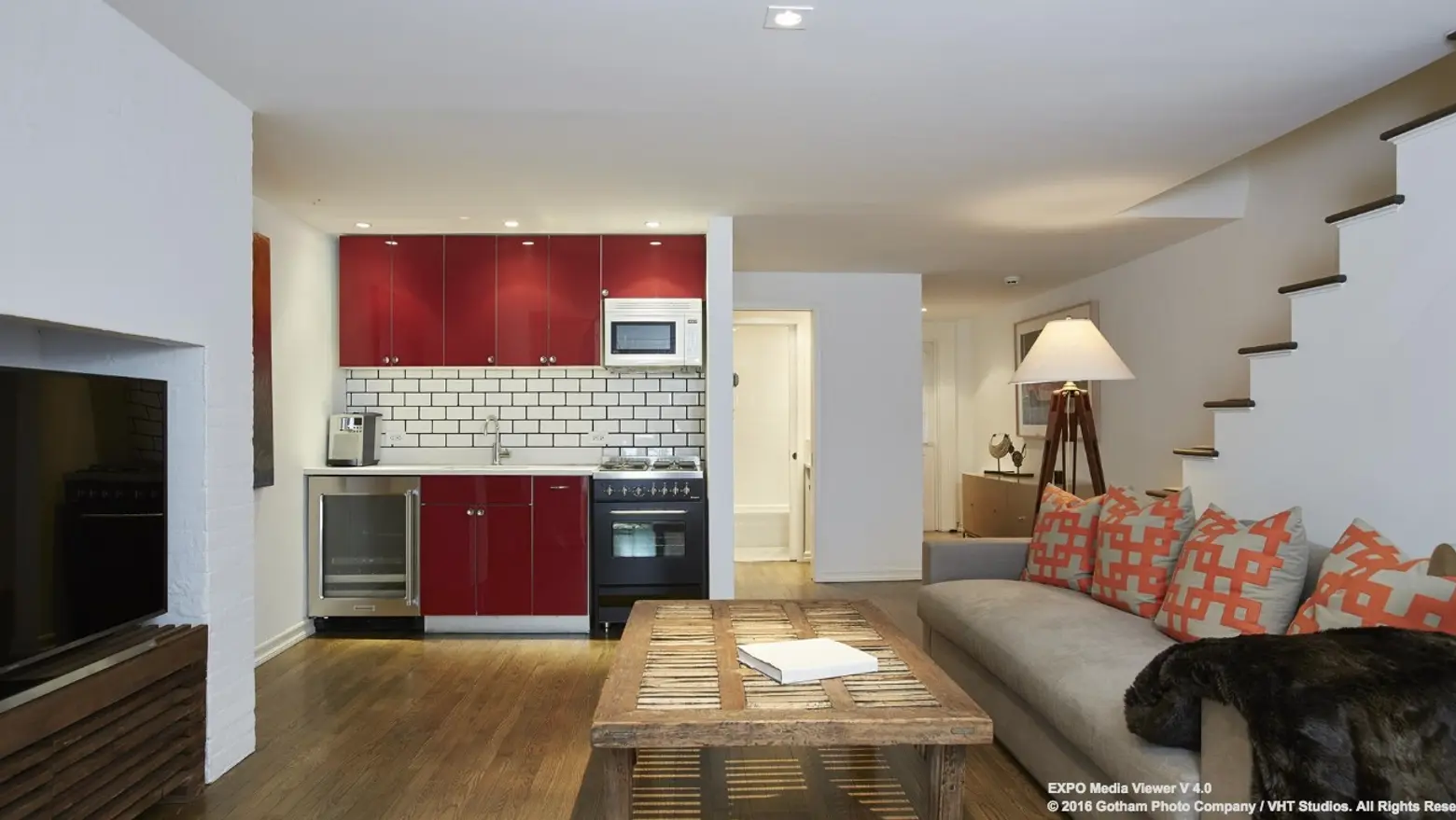 The first floor has been renovated, it seems, as a separate garden apartment. Cute little kitchen!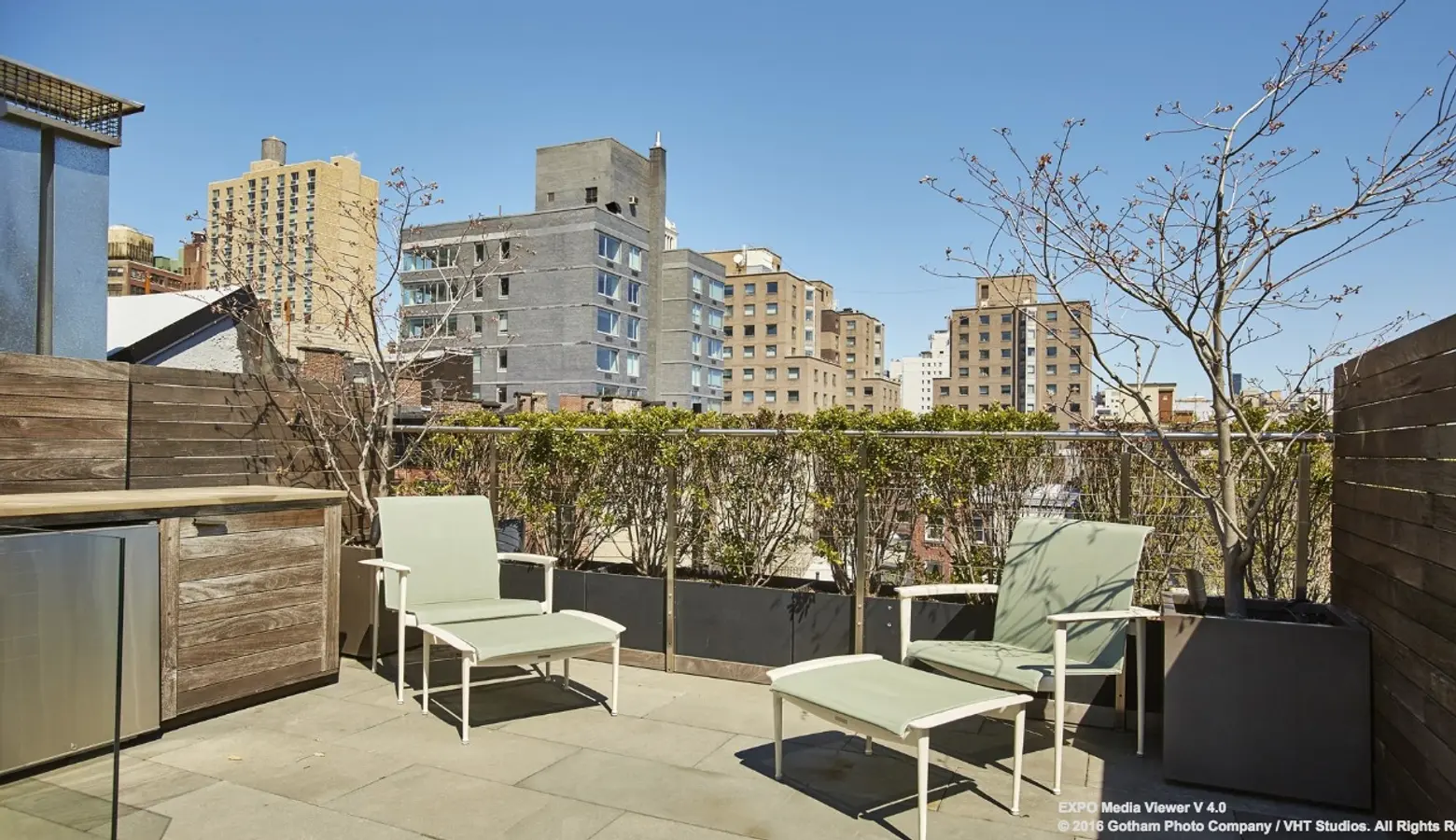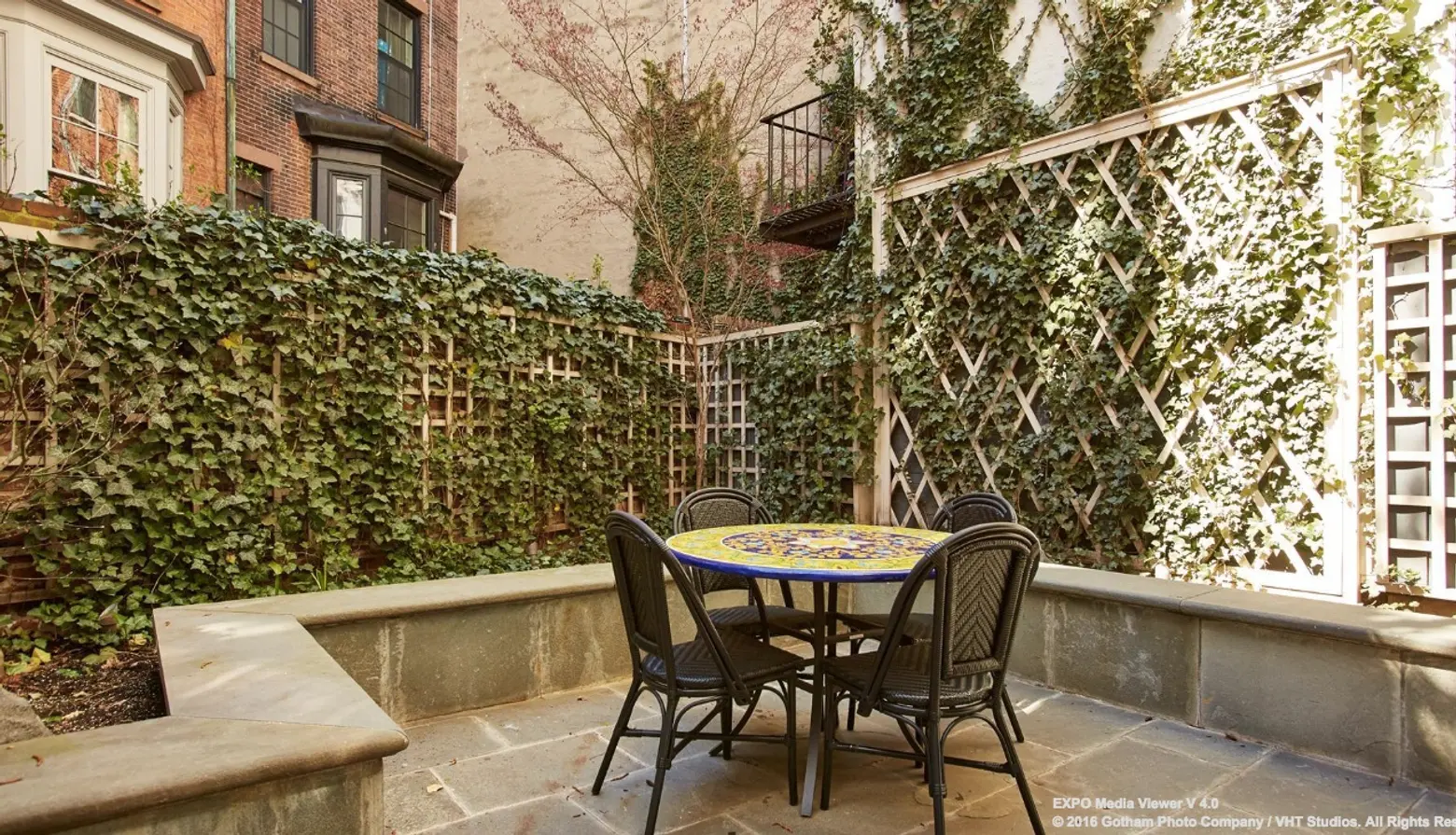 Off the garden apartment there is a landscaped patio, then the home is topped with a roof deck. The roof was customized by an architect and includes both a sauna and shower. James Renwick Jr. probably never dreamed of a New Yorker enjoying a sauna on top of one of his houses, but it's a nice perk nonetheless.
[Listing: 114 East 10th Street by Ann Macaluso for Douglas Elliman]
RELATED:
Photos courtesy of Douglas Elliman