Historic Wood-Frame House With a Lush Garden Asks $8,750/Month in Clinton Hill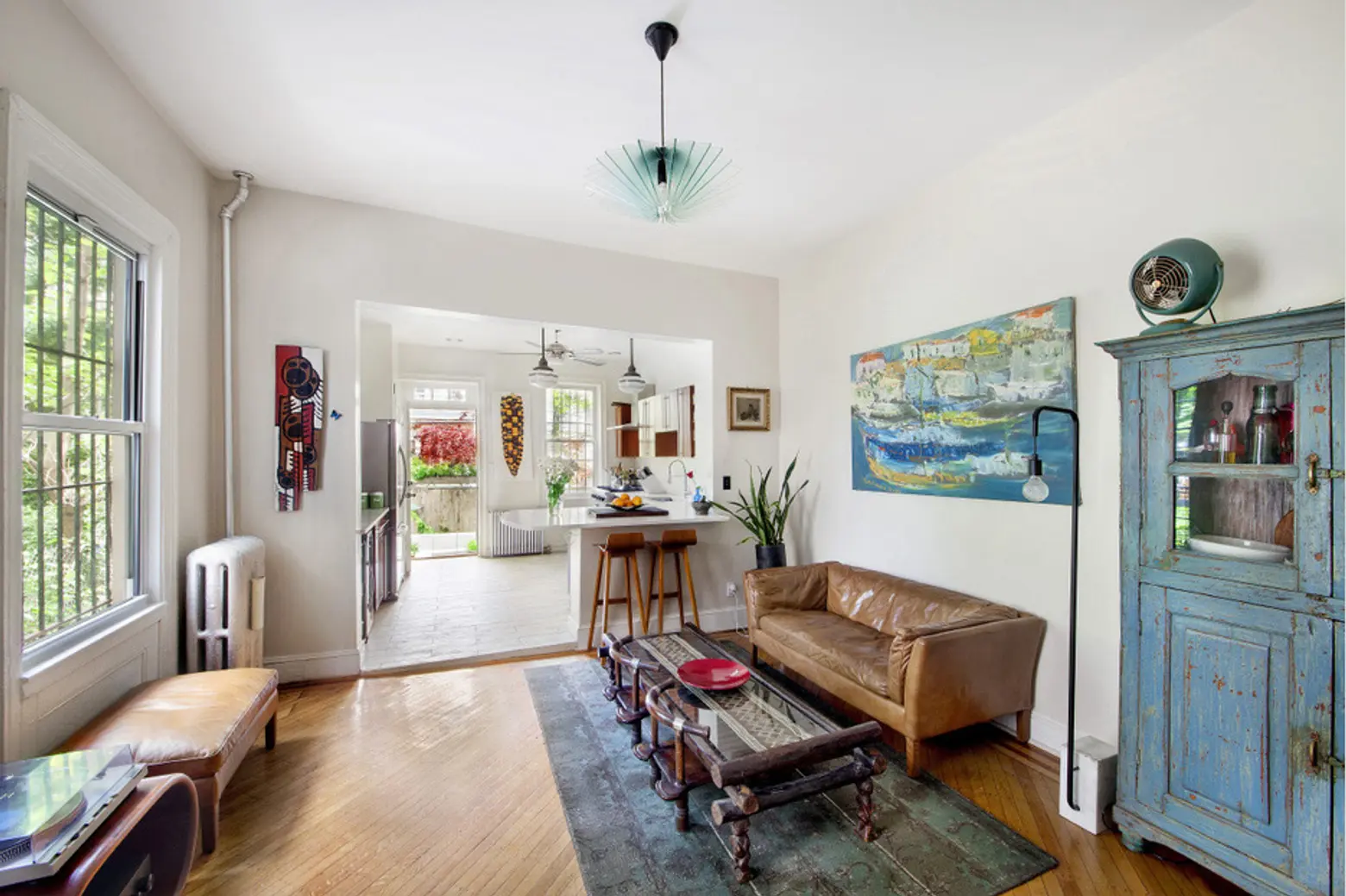 Wood-frame houses are some of the oldest standing townhouses in Brooklyn, and the neighborhood of Clinton Hill boasts quite a few of them. This one at 123 Cambridge Place is now up for rent and would make for a nice summer pad. Not only does it have a rustic, country vibe inside the home, it's got a garden growing strawberries, plums, tomatoes and zucchini.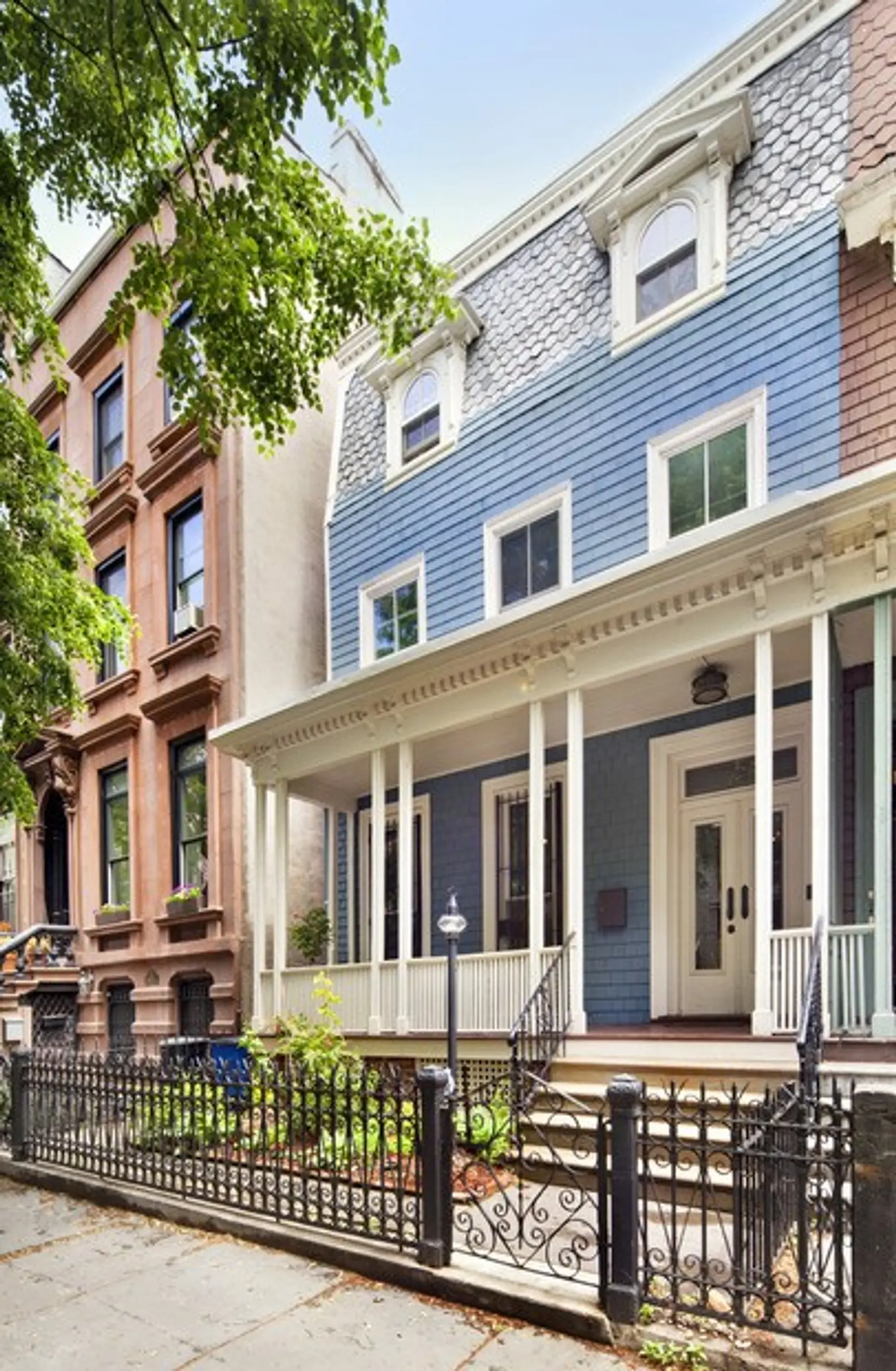 The charming three-story home comes in at 3,500 square feet. The extra-wide lot offers a lot of perks: a front garden and side alley access for bike storage, which leads to the large back garden. Best of all, you get a front porch looking down onto the front garden. Country living (in the city) at its finest.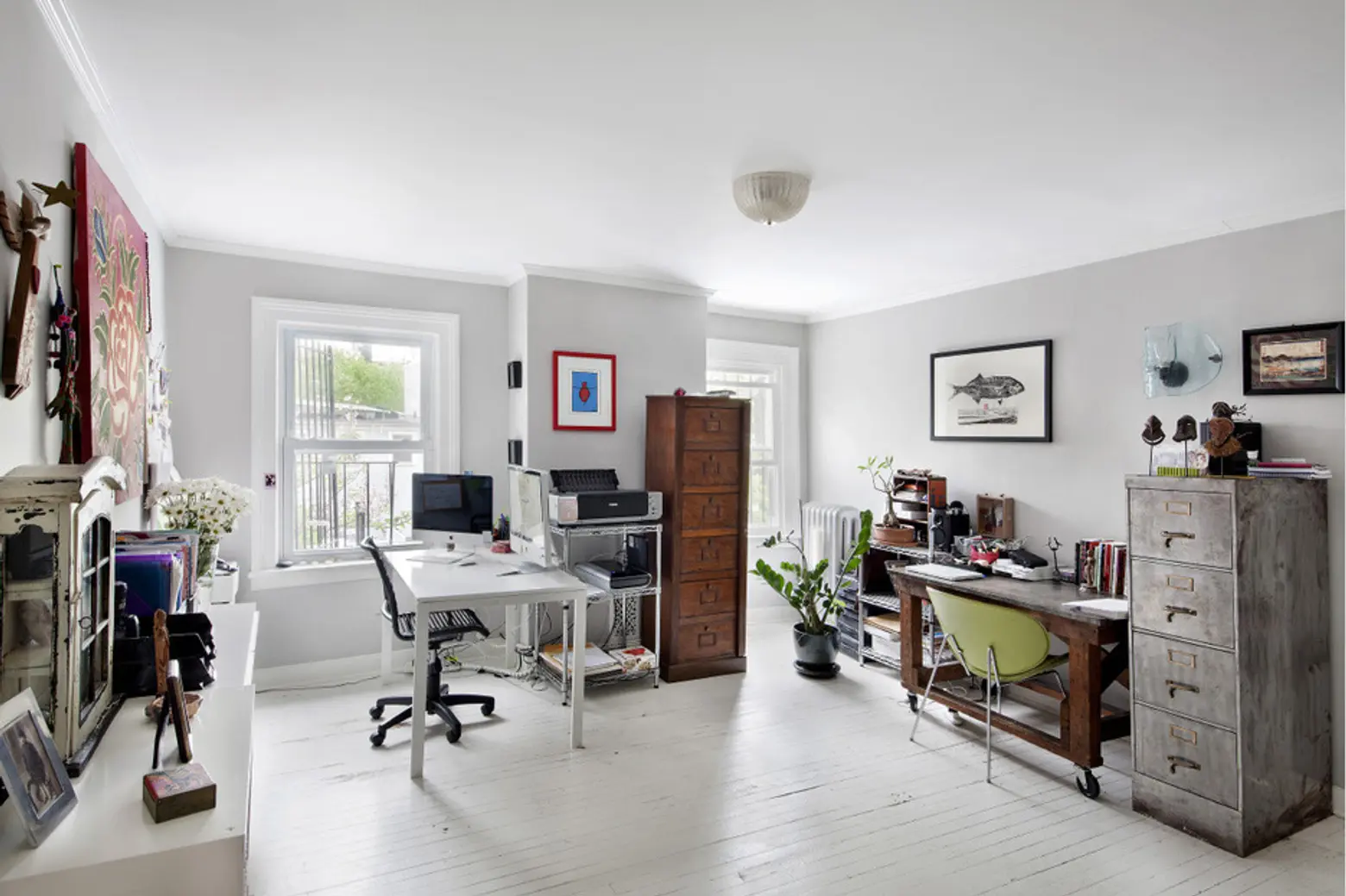 Upon entering the first floor, a hallway leads to the dedicated living and dining rooms. Then there's a spacious den before you reach the kitchen, which faces the garden. The house doesn't have many historic interior details left but the dining area and den do have fireplaces on display.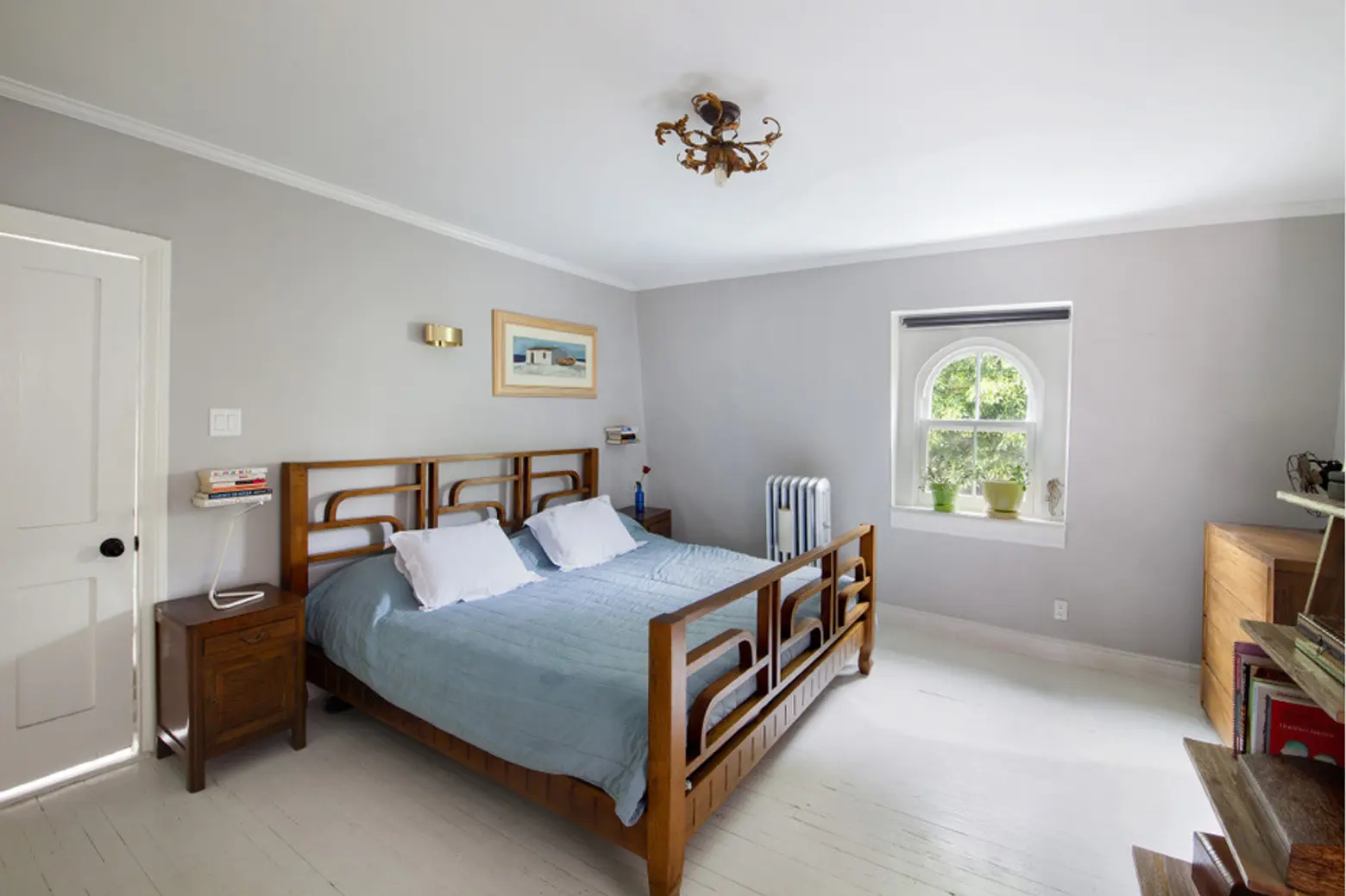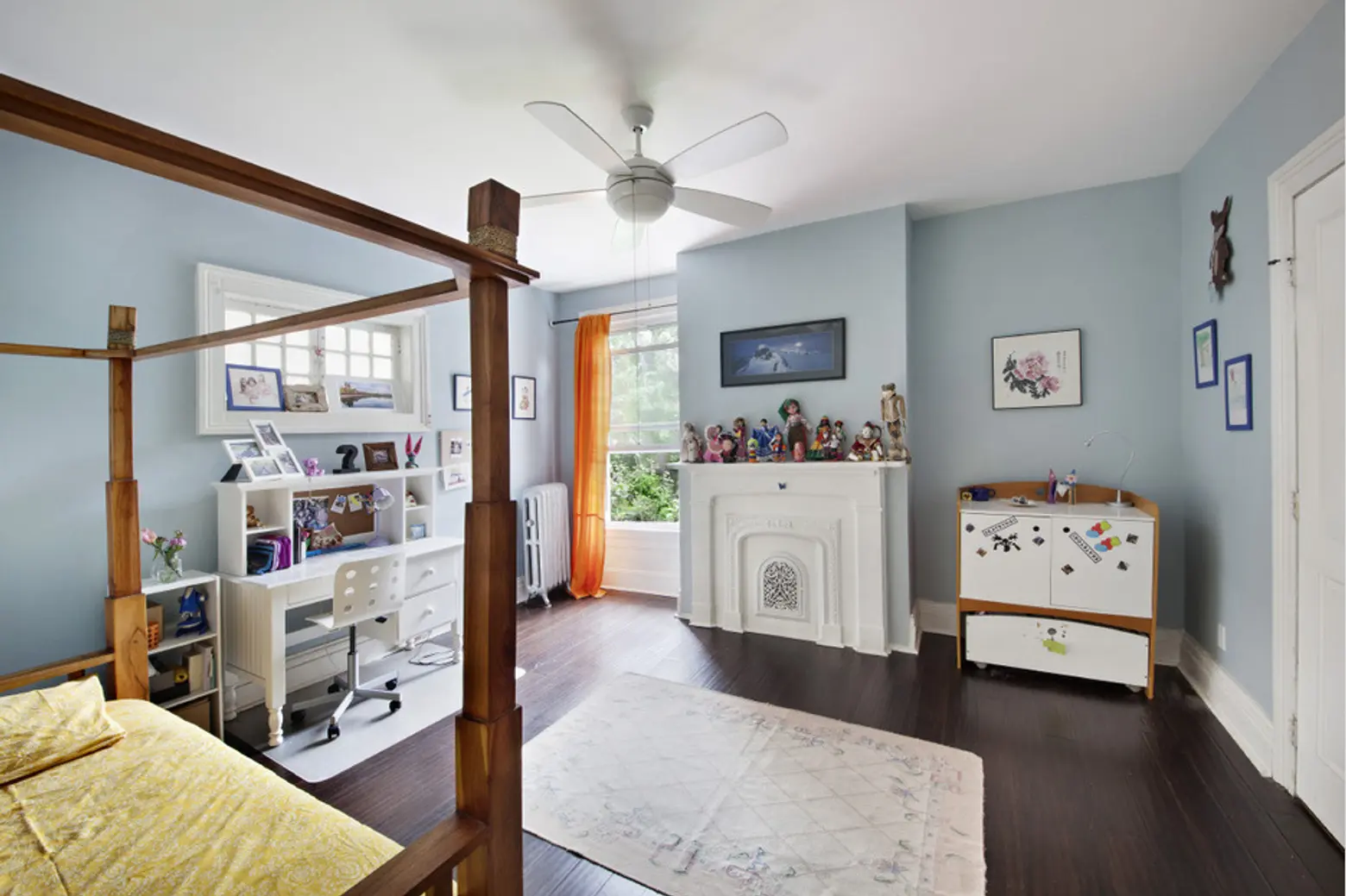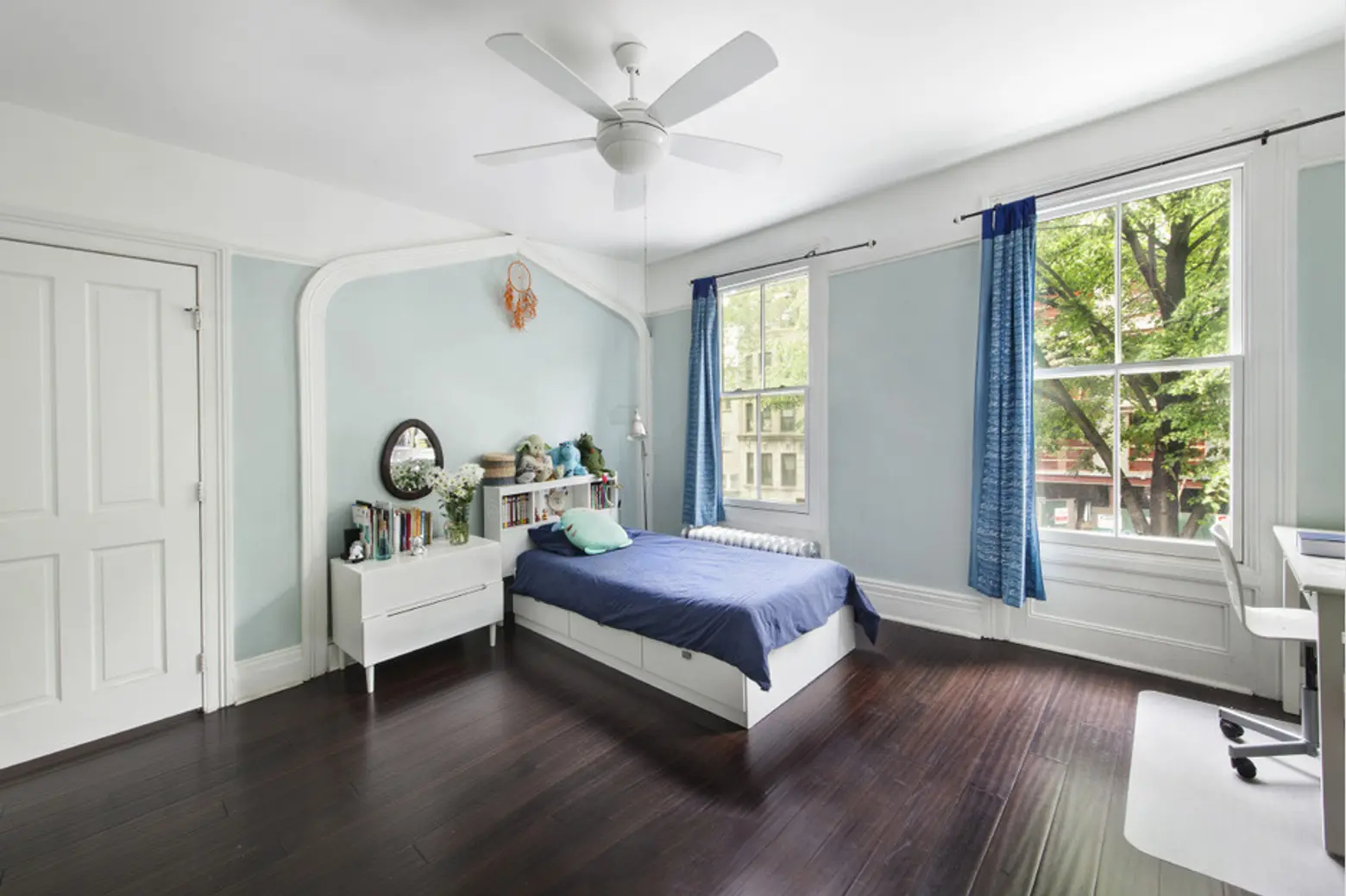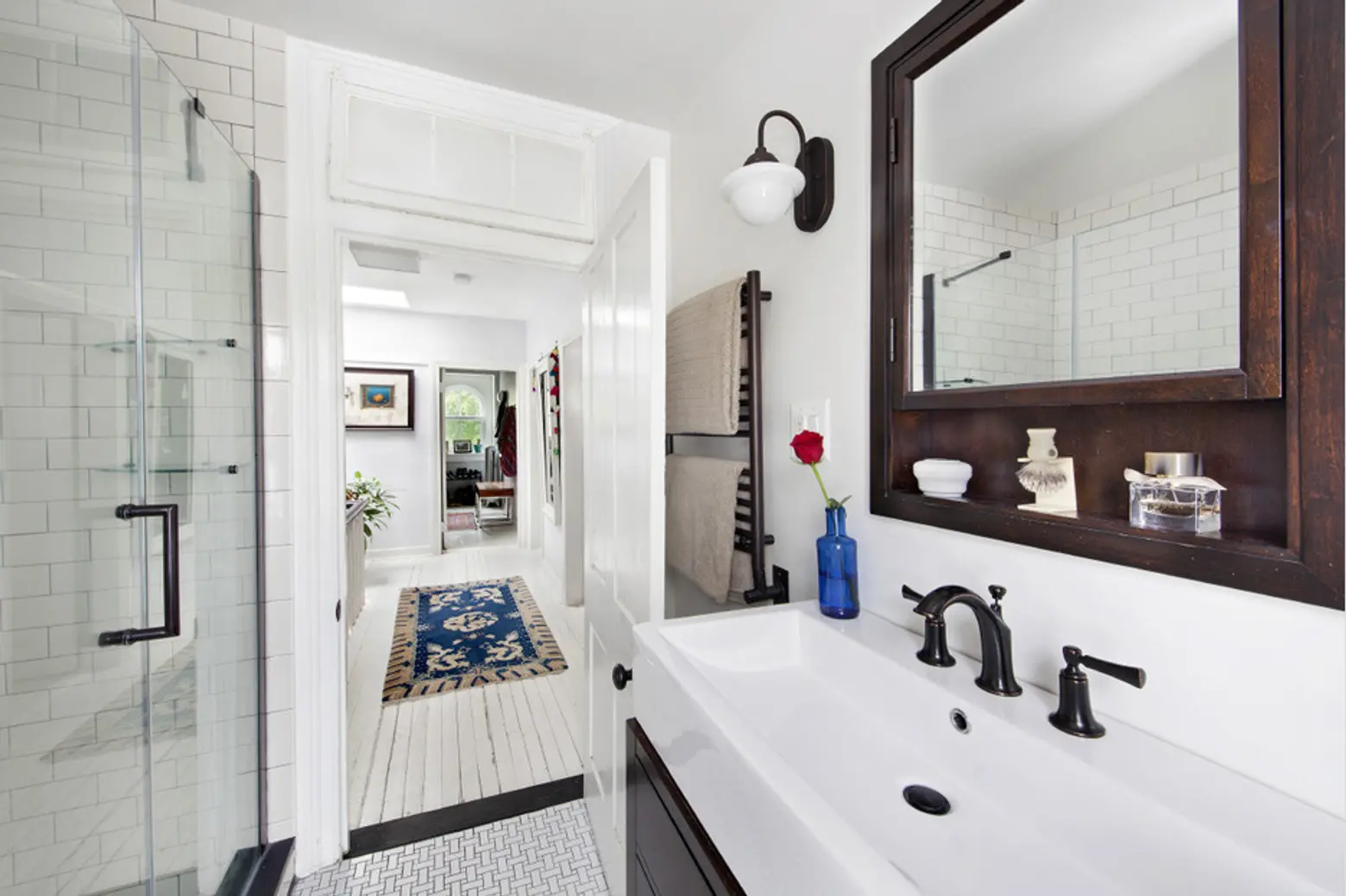 Upstairs, there are quirky interior details throughout the bedrooms. (There are five of them total.) Lots of beautiful molding, a fireplace, a small picture window. The floors were recently refinished by the owners. The top floor holds the fifth bedroom, an office space and a walk-in closet.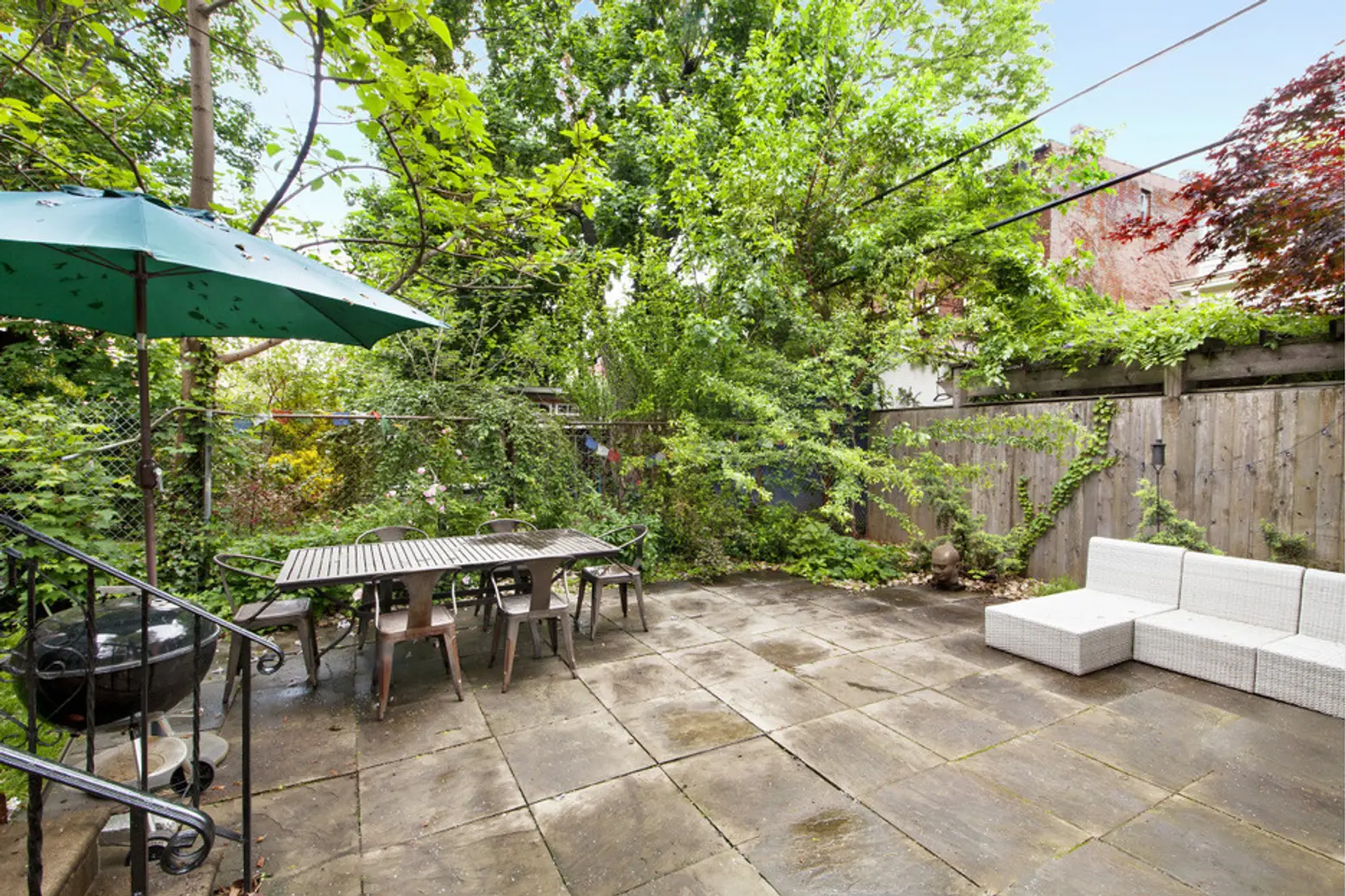 The backyard is partly landscaped for partying, lounging and barbecues. And while the garden looks a little wild, it's already growing a variety of fruits and veggies. A backyard and a front porch to enjoy this summer? Hard to turn that down!
[Listing: 123 Cambridge Place by Millie Perry for Stribling]
[Via CityRealty]
RELATED:
Photos courtesy of Stribling