Historic Clinton Hill home that spawned ghost stories is back on the market for $3.6M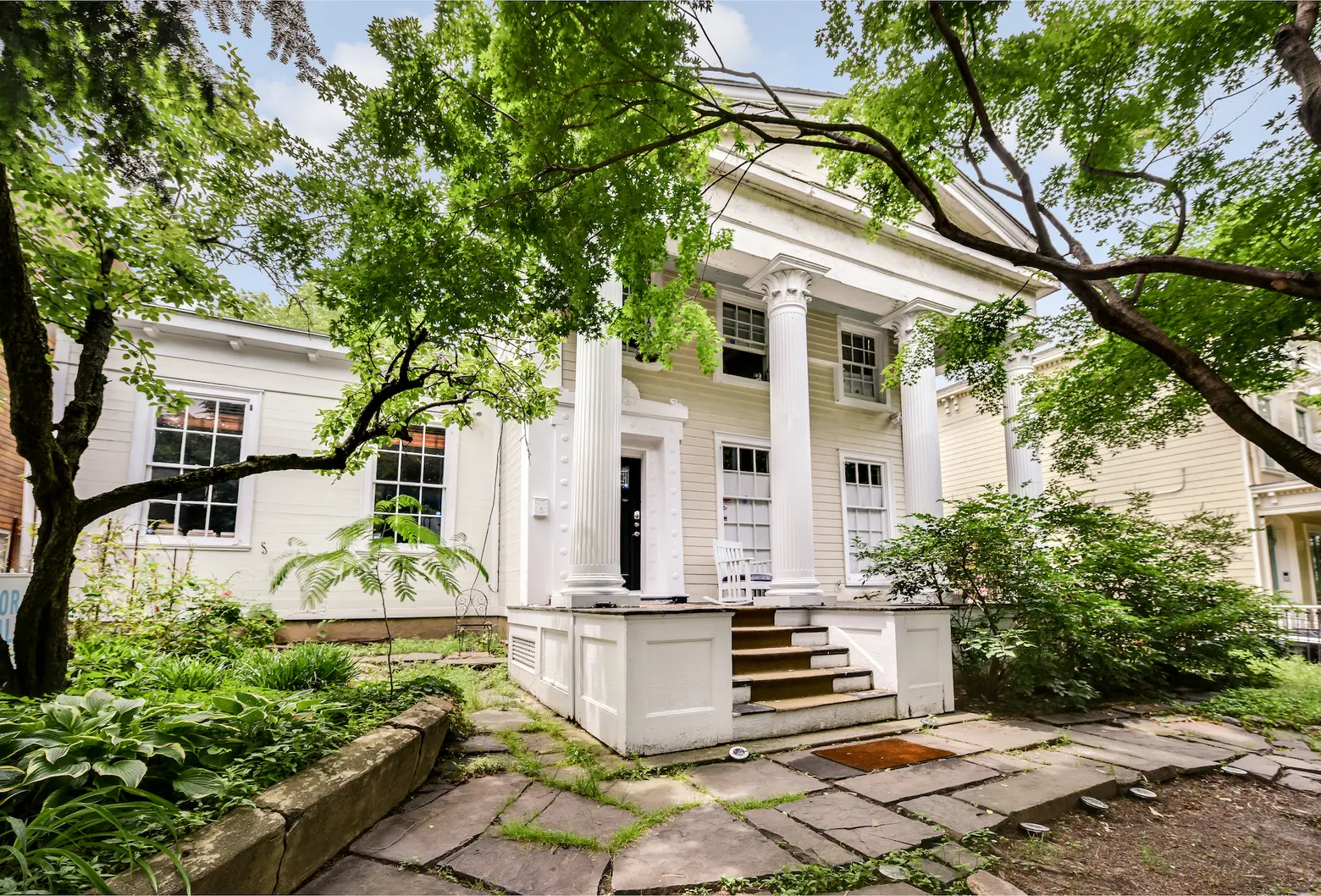 Listing images by Elizabeth Dooley
Here's a rare chance to own one of the city's most historic homes, the Lefferts-Laidlaw House at 136 Clinton Avenue in Clinton Hill (and part of the Wallabout Historic District). Built around 1836, the home "typified the villas that were erected in Brooklyn's early suburbs in the early-to-mid nineteenth century" and might be the "only remaining temple-fronted Greek Revival style residence in Kings County," according to the 2001 designation report. It's become known as one of the most haunted houses in the city, thanks to stories of "doorbells rung, doors rattled" on a nightly basis in the late 19th century—but the tongue-in-cheek tone of the original New York Times reports is hard to miss. Perhaps the scariest thing left about it is the asking price. The home has been on and off the market for years, last seeking $4.5 million in 2016. Now, the property is back for a significantly reduced $3.6 million.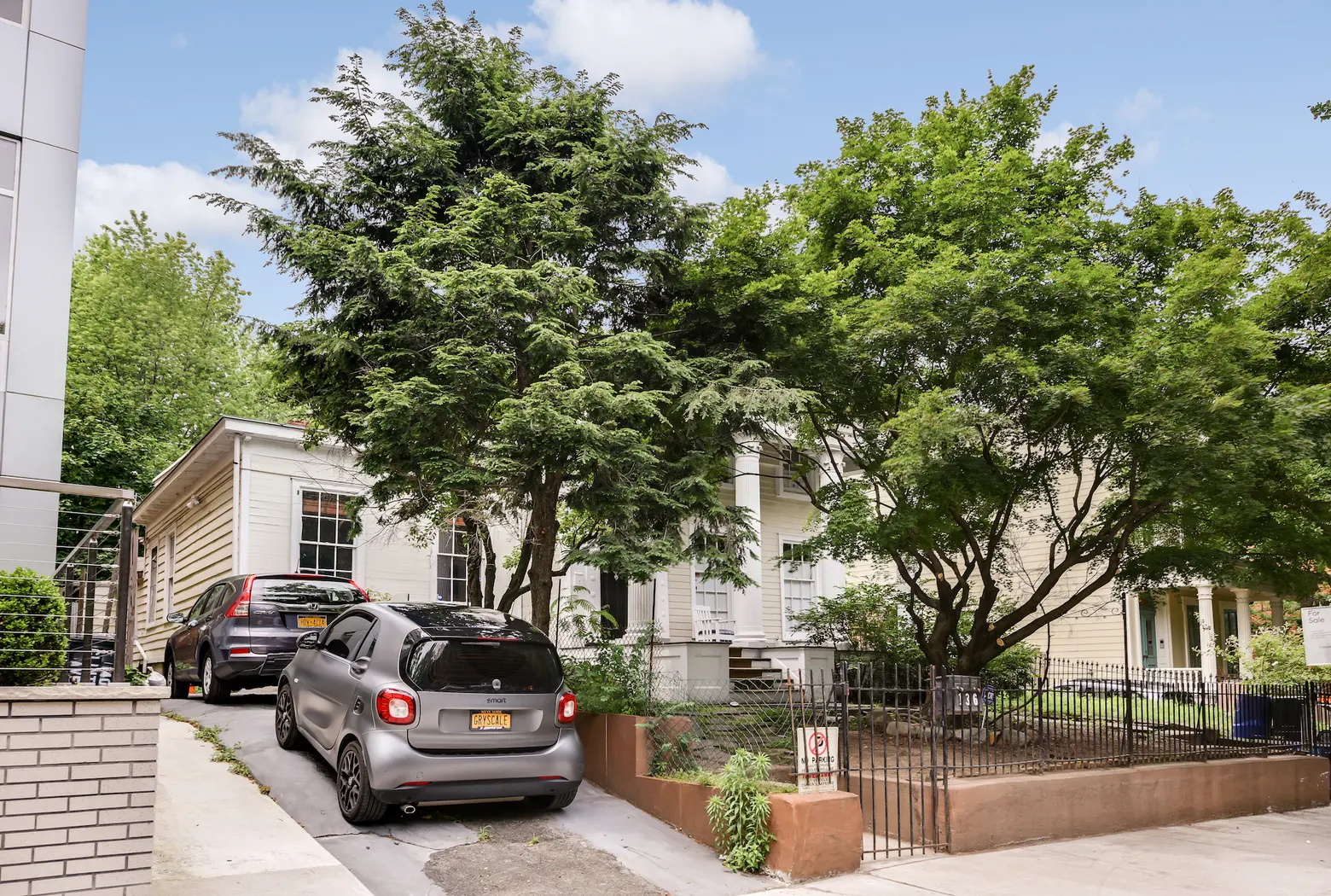 As 6sqft previously reported, the property was originally two separate structures, until a single-story two-room wing was added to join the original structure with the adjacent two-story pillar-fronted Greek Revival villa. The resulting home adds up to 2,256 square-feet on an extra large 52-foot by 120-foot lot fronted by four grand Corinthian columns and a rosette-enhanced entryway. There's room to park two cars in the driveway.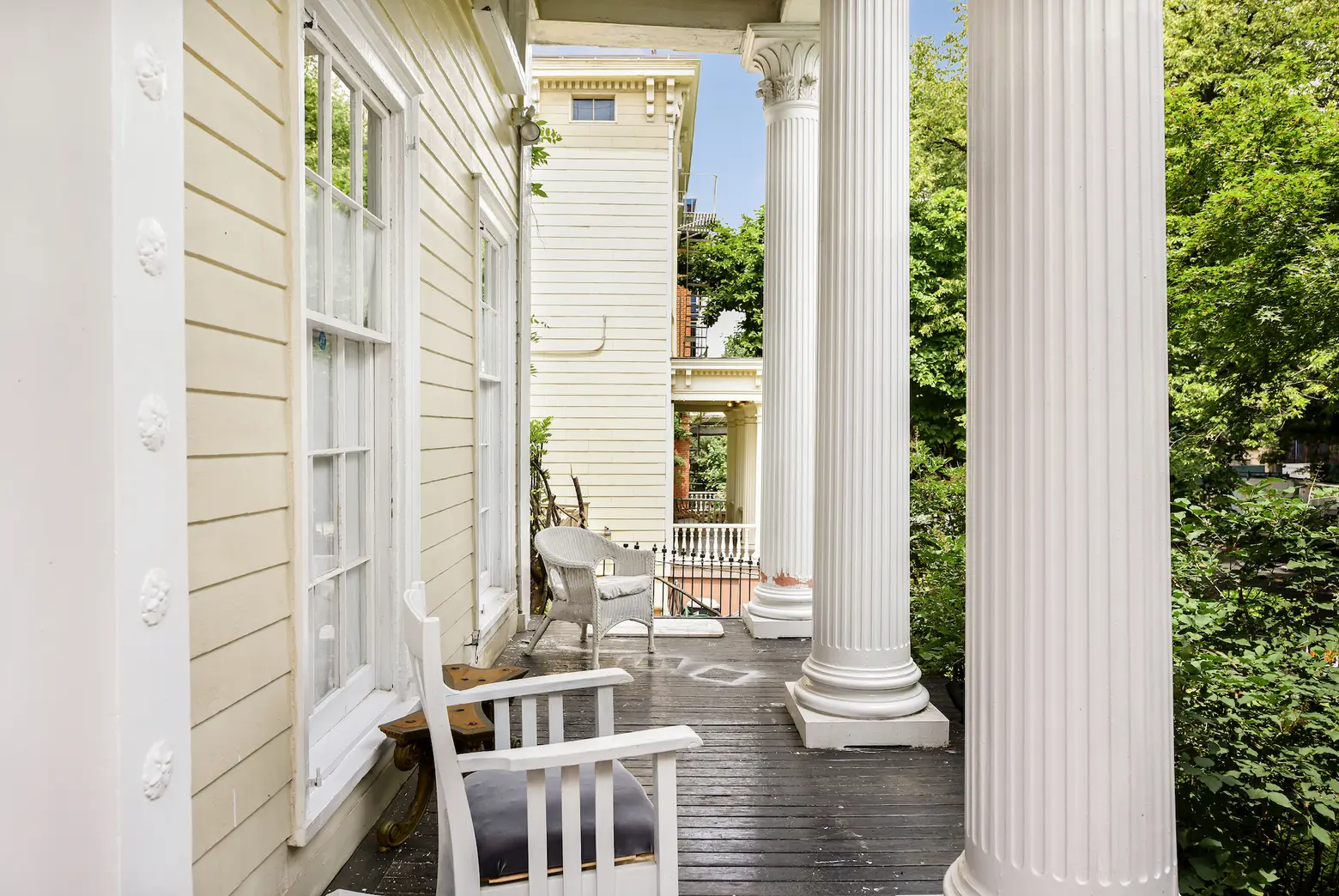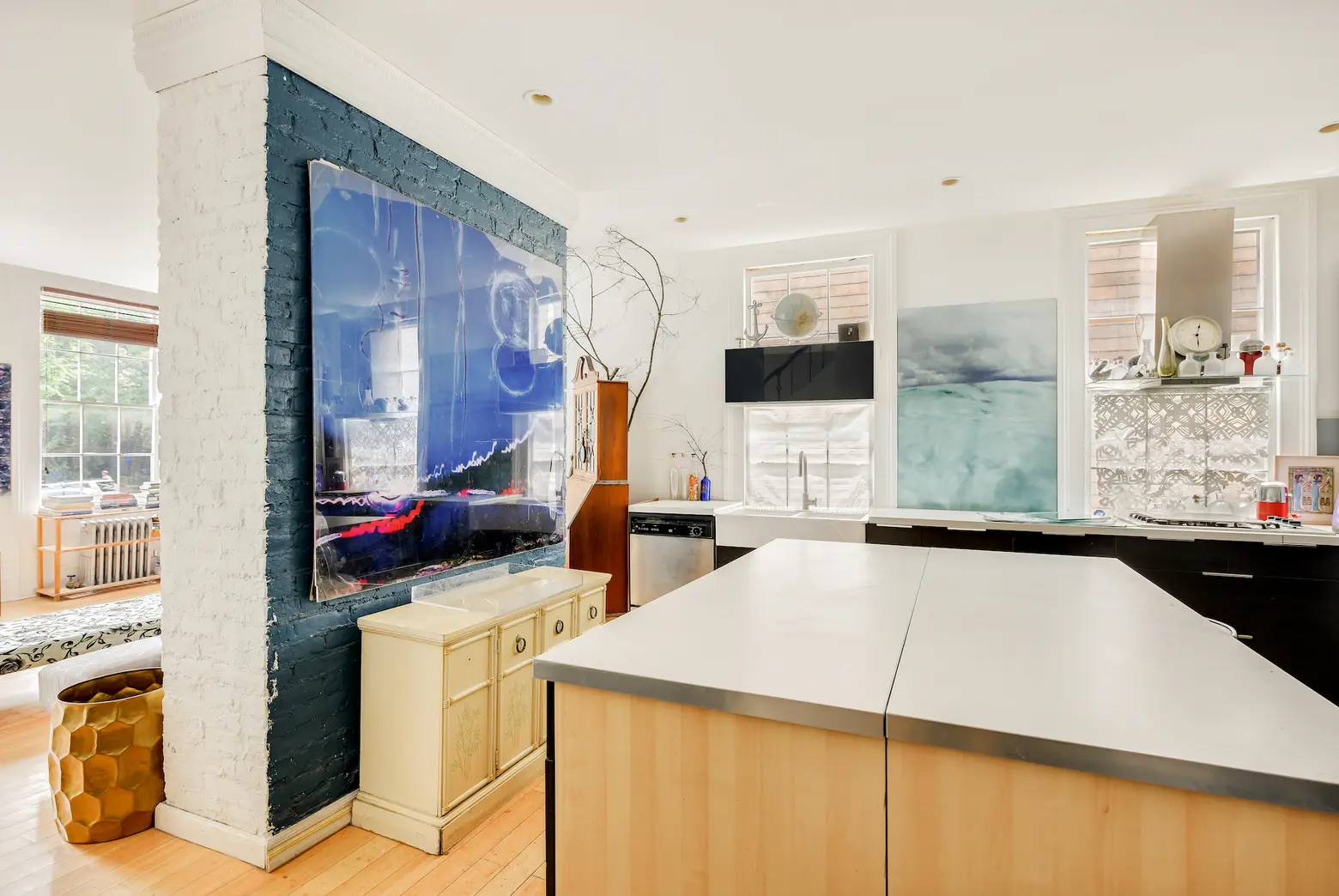 A grand antebellum-era porch brings you into a living room with a decorative fireplace and an expansive kitchen. On the other side of the kitchen, a dining area features French doors that lead to a slate patio overlooking the yard. Off the living area are two spacious bedrooms, each with a marble fireplace.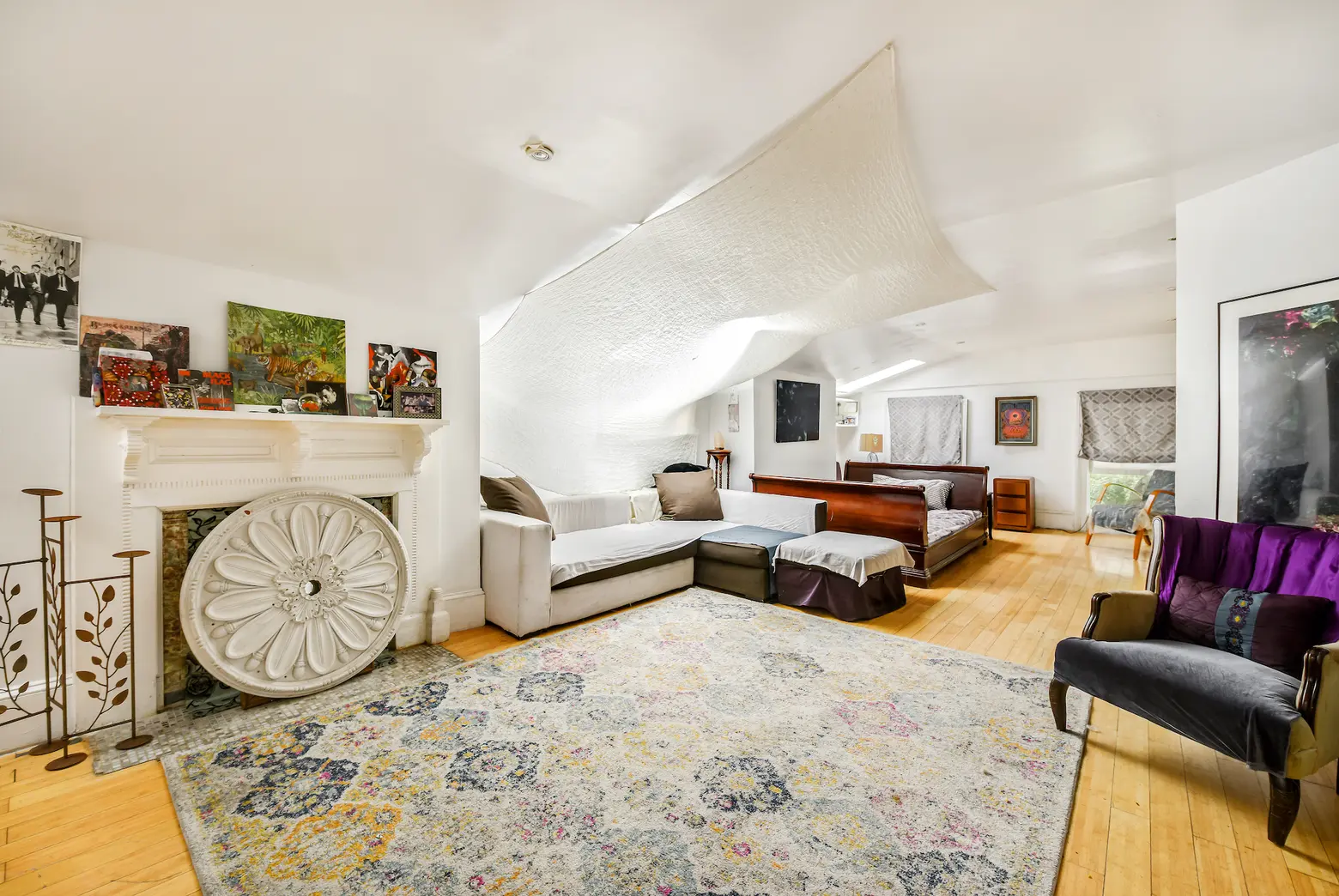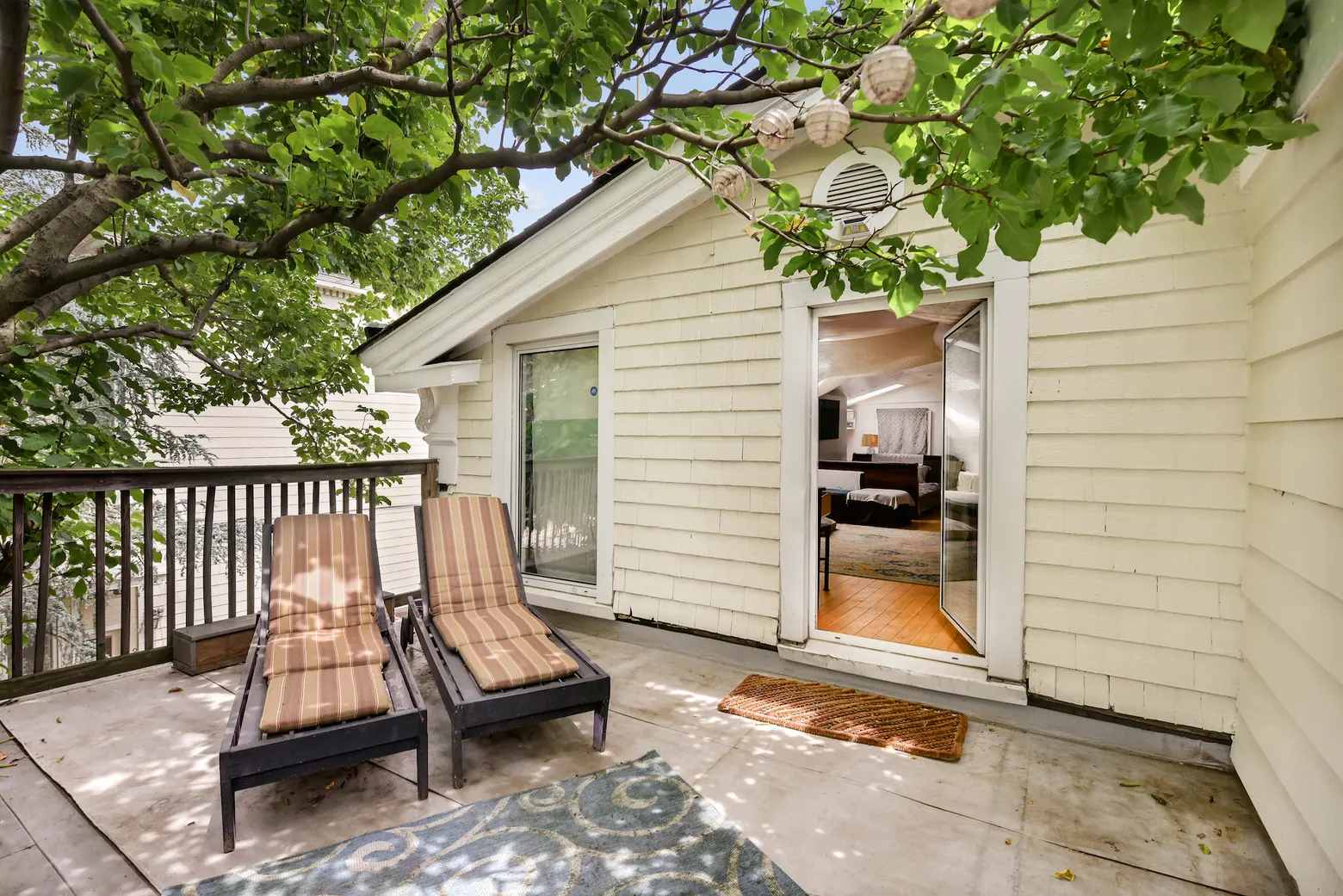 The second floor features a full-floor master suite with a fireplace, skylights, a dressing area and a spacious bathroom with a clawfoot tub and access to a deck overlooking the yard.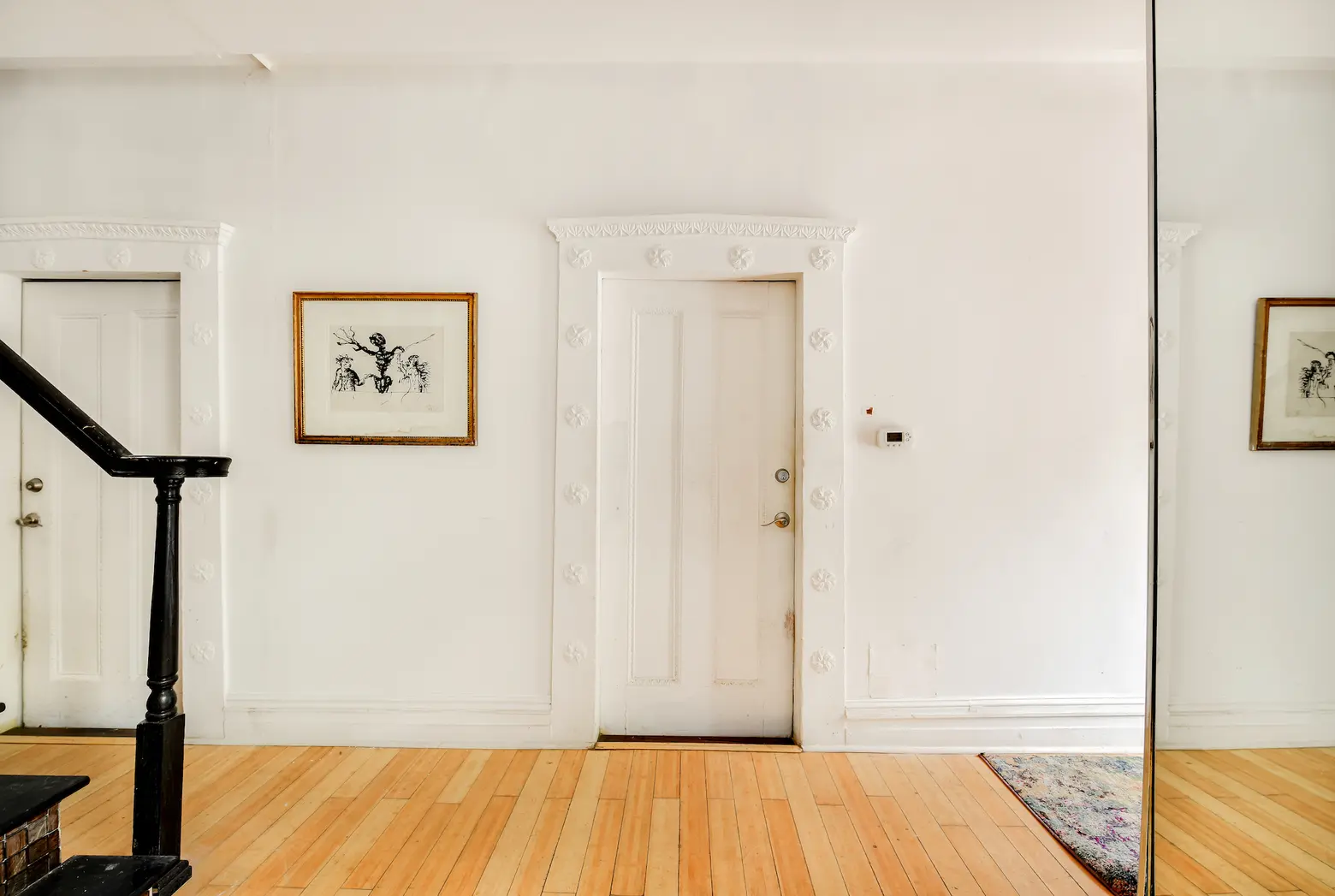 Despite the historic grandeur of the home's facade, the interiors could use a bit of love and attention. For someone who isn't daunted by working with a landmarked property, the existing restored details—red oak floors, original fireplaces, and decorative moldings—provide a great starting point for future owners.
[Listing: 136 Clinton Avenue by Micha Hendel, Elizabeth Ruggie, and Robert Donigan of Compass]
[At CityRealty]
RELATED: 
Listing images by Elizabeth Dooley; courtesy of Compass