Half of Tribeca dream penthouse pair, whitewashed but still dreamy, hits the market for $4.9M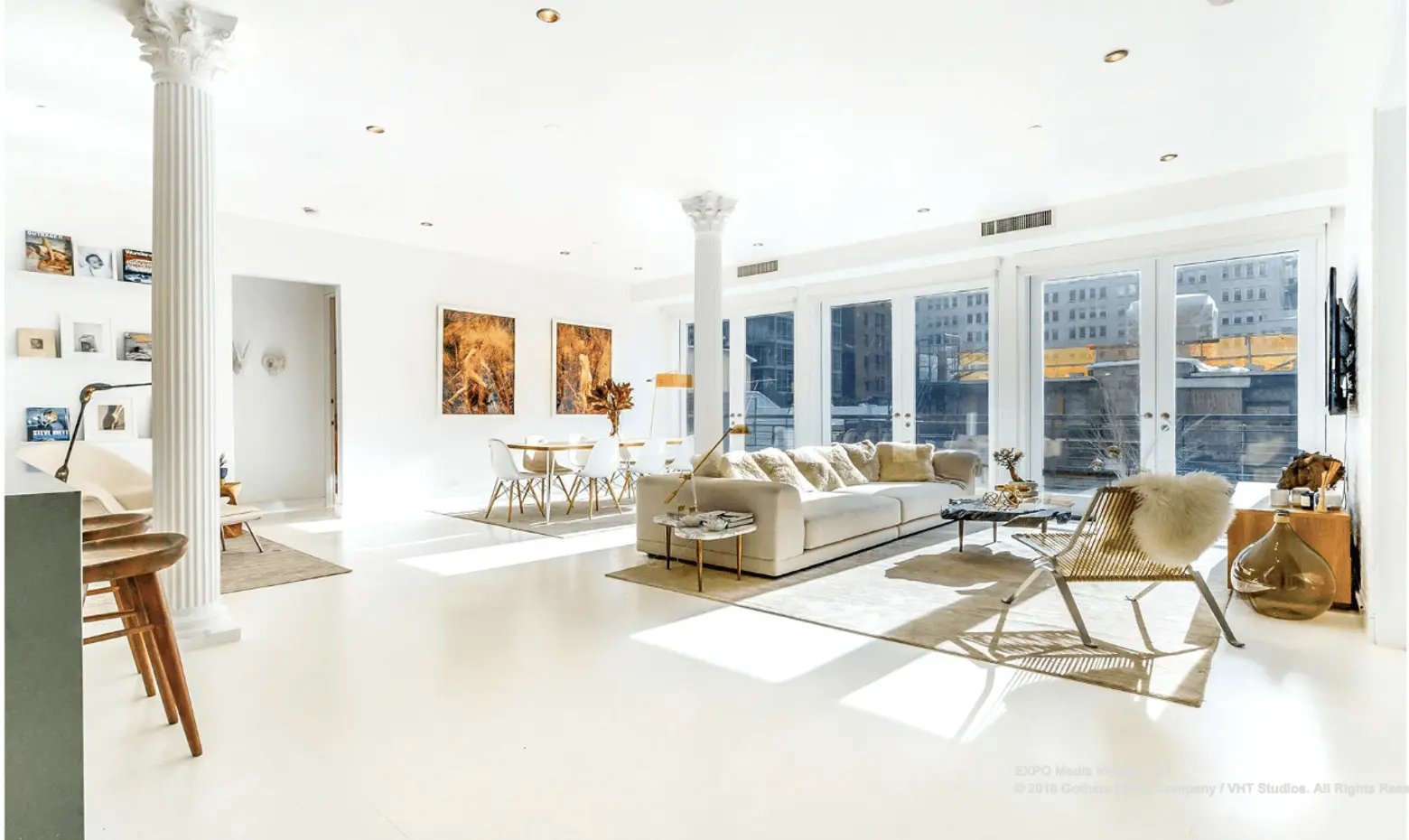 Sometimes one penthouse is enough. That's what the owner of a pair of sleek, terrace wrapped trophy penthouses at 110 Duane Street on the West Broadway side of Tribeca found out after the two units were on the market together for about a year starting in 2014 at $9.95 million for the pair. After a $1 million price chop, there was an attempt to further sweeten the 4,550-square-foot dream home concept with plans drawn up for a massive melding of the two. The two pricey pads parted ways in 2015, going to separate buyers, 3N for $4.25 million and 3S for $4 million. Now the latter half of the star-crossed dream home has had a trendy, Euro-pale design makeover and is back on the market for $4.9M.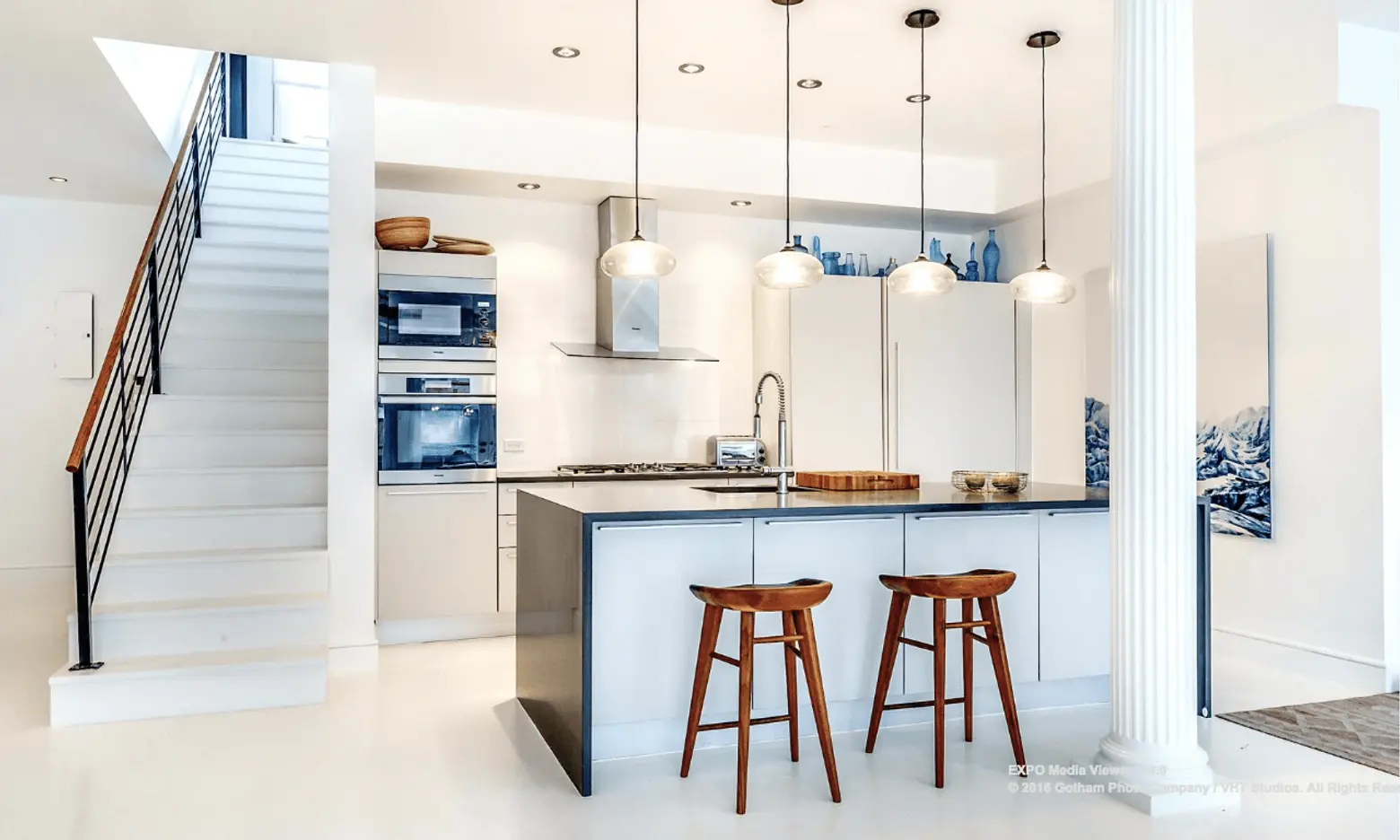 The listing says, "New modern Scandinavian design and no need for any renovations," which in this case seems to have been interpreted as "Make everything white." But the crisp new coat certainly hasn't hurt the looks of this three-bedroom duplex with three outdoor spaces on two floors. The Nordic scrubbing comes courtesy of design firm Curious Yellow Design; the main floor features an open kitchen with appliances from Bosch, Miele and Wolf and a washer/dryer.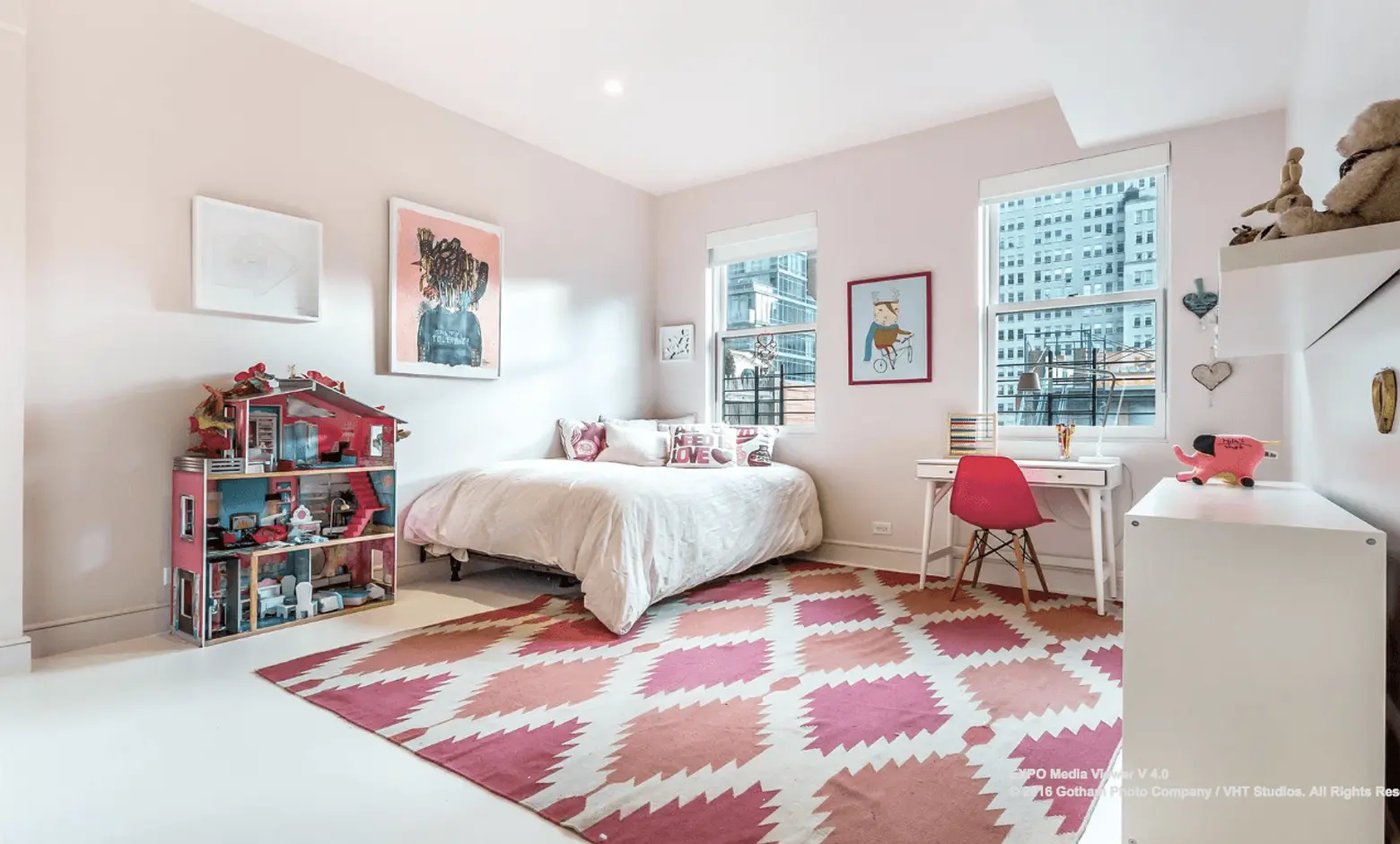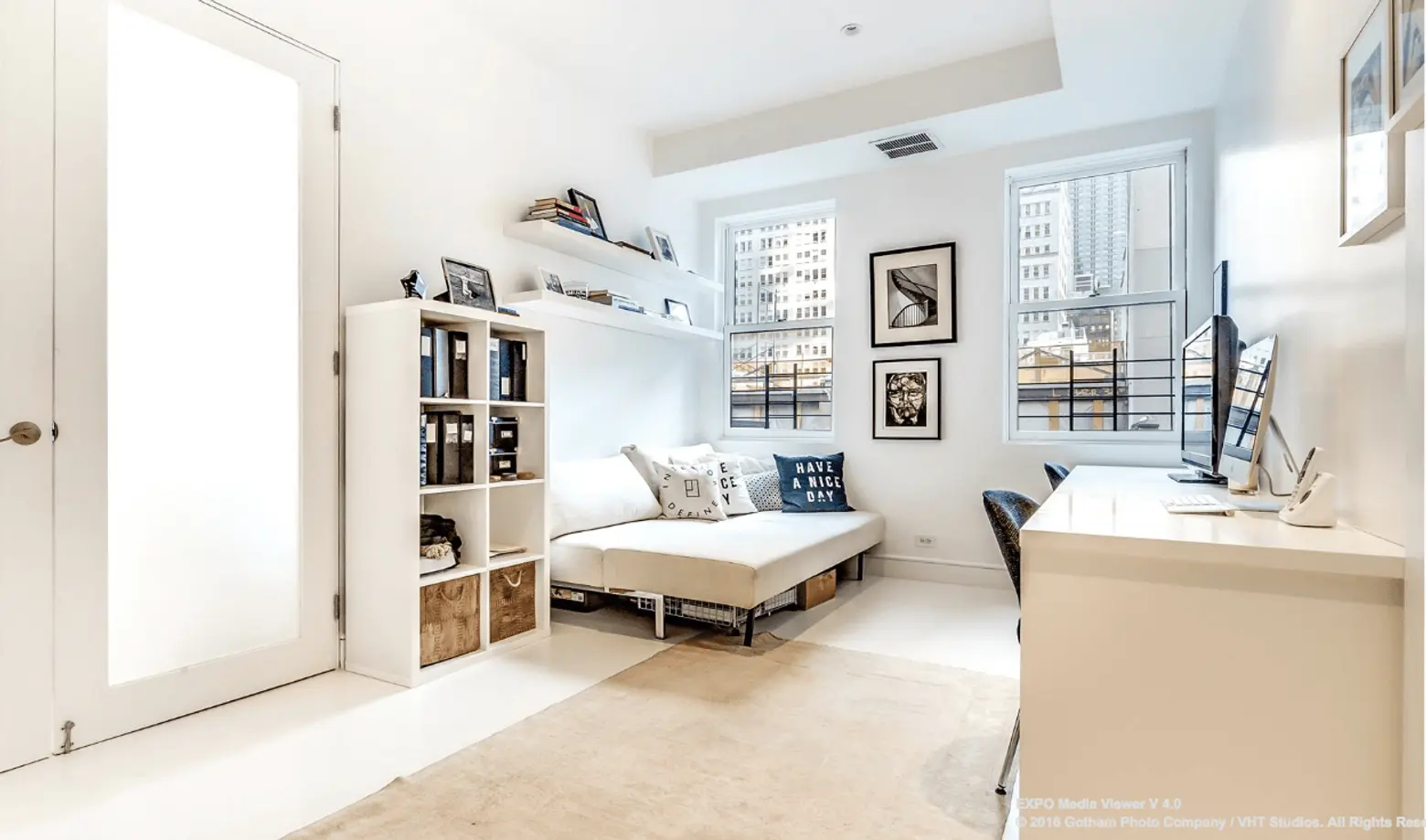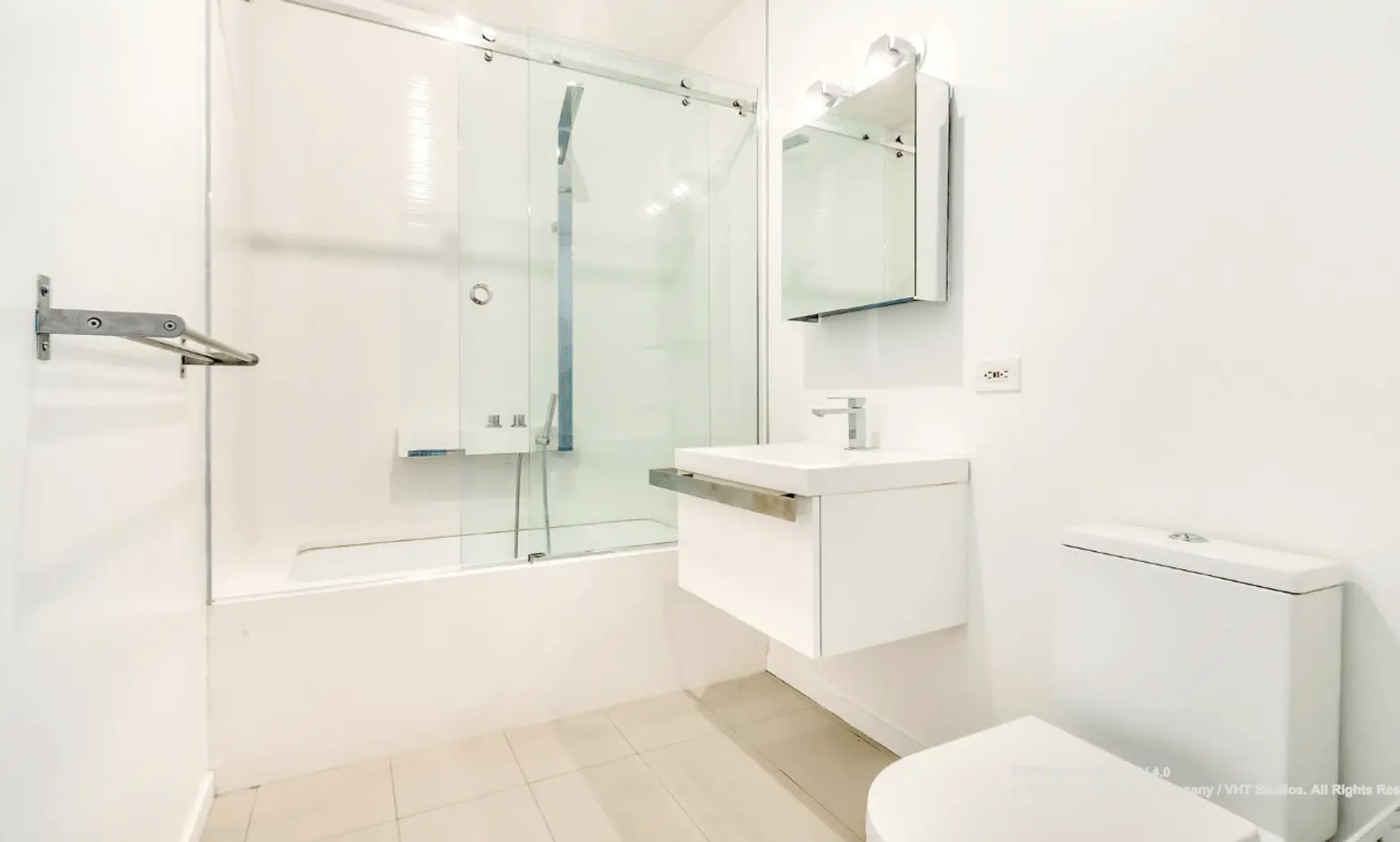 In addition to the vast living room space and balcony, the lower floor has two bedrooms and baths as white as snow.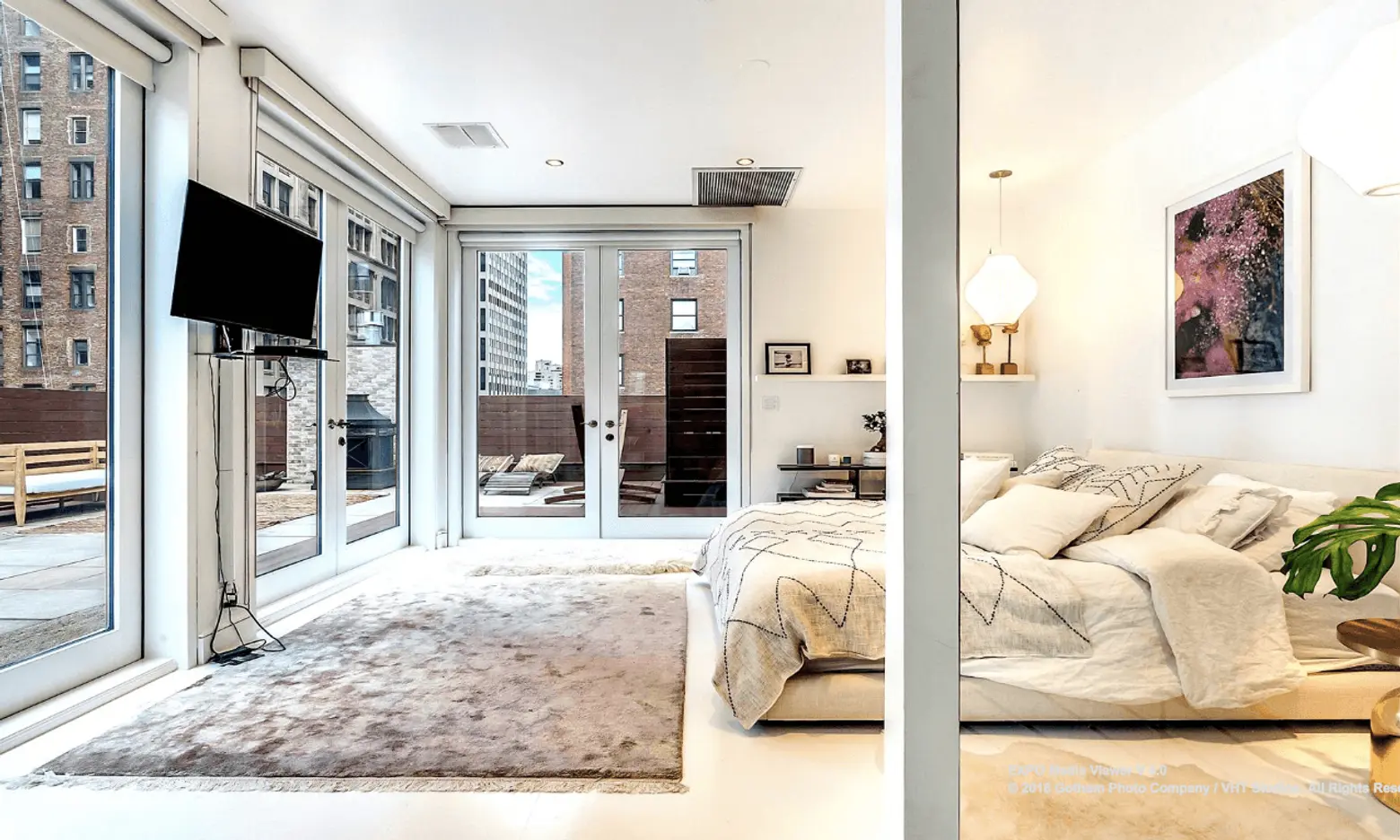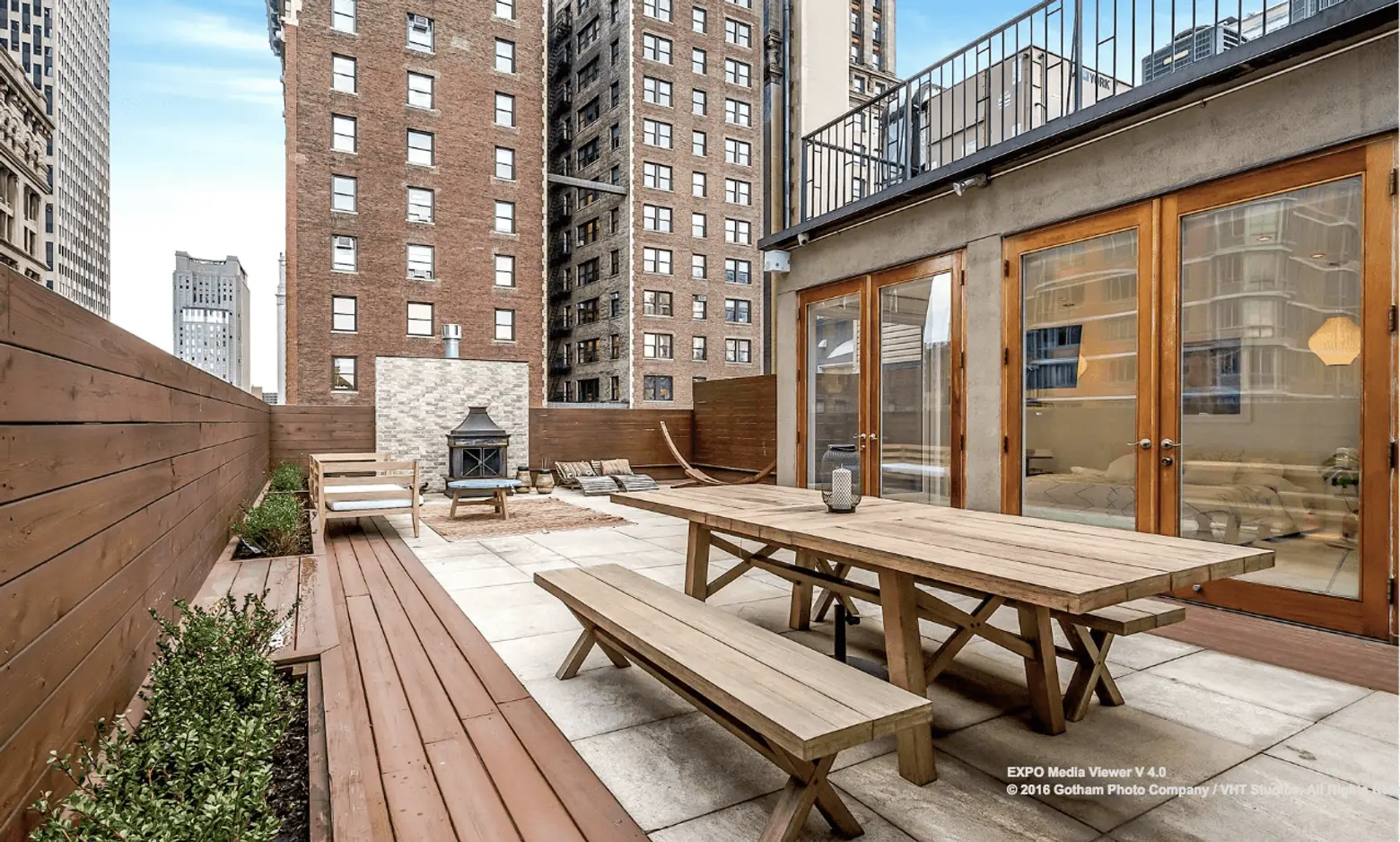 Upstairs, the window-walled master suite opens to greet a landing strip-sized and definitely dream-worthy private rooftop terrace where you'll find a fireplace and skyline views.
[Listing: 110 Duane Lofts, 110 Duane Street PH3S by Rene Eskengren for Douglas Elliman]
[At CityRealty.com]
Images courtesy of Douglas Elliman