LAST DAY TO ENTER: Win a Juniper THIN LED Task Lamp from the Dwell Store!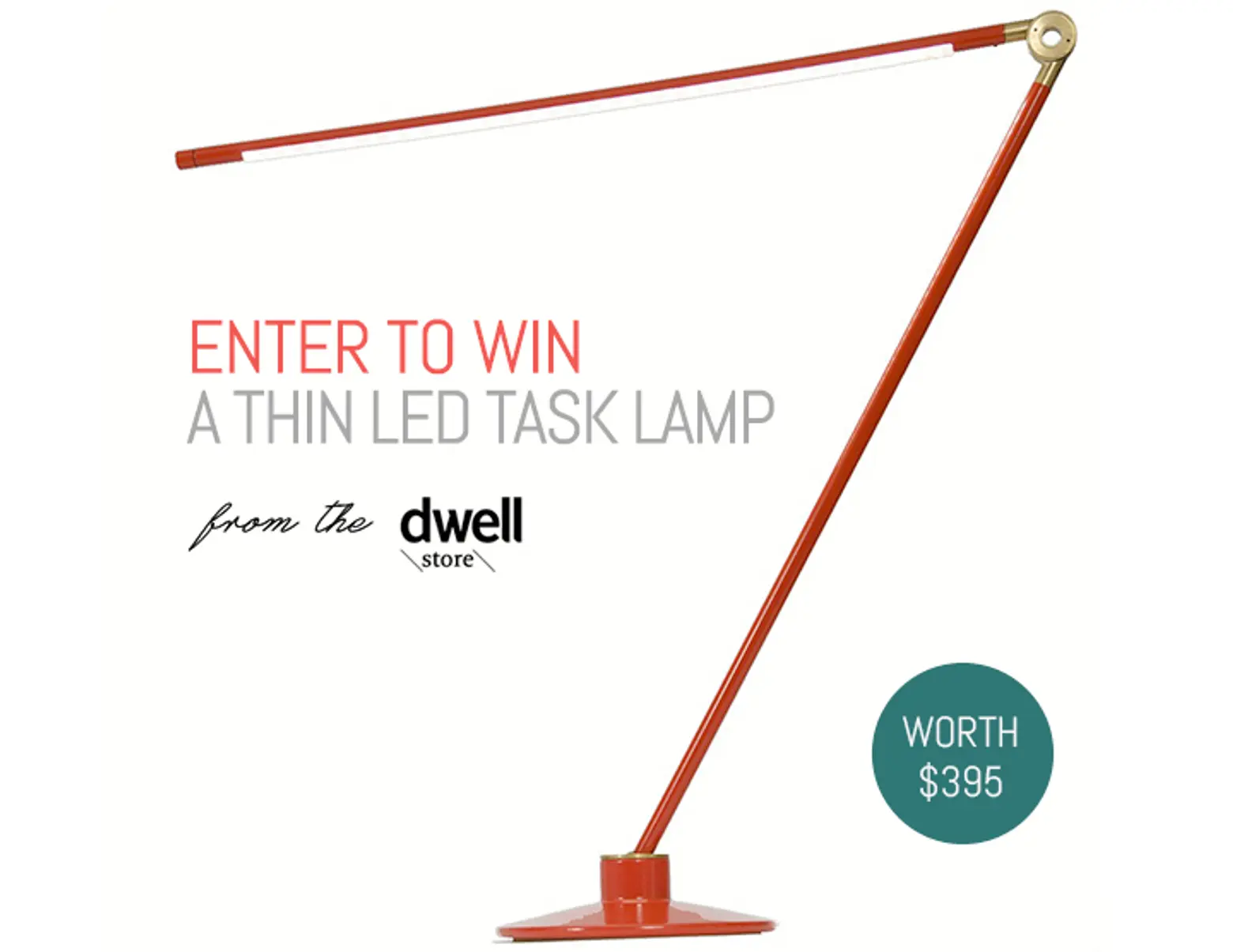 To celebrate the launch of 6sqft we've teamed up with Dwell to give one lucky reader a beautiful, blazing red THIN LED Task Lamp (worth $395) from the Dwell Store.
The lamp, a collaborative design between Seattle's Peter Bristol and Brooklyn's Juniper Design, employs 33 dimmable LEDs in an ultra-thin, modern silhouette combined with brass details and a cast iron base for a timeless and friendly feel. The THIN lamp's long arms are able to reach over a work surface to direct light where needed, without taking over a space; and when not on task, it can be folded into a minimal vertical profile. And don't be misled by its demure form, the THIN is a powerhouse able to produce 500 lumens of warm white light!
Want one to call your own?
To enter, all you need to do is:
1. Sign up for the 6sqft newsletter here. We'll announce the winner in our newsletter, so if you want to know if you've won, you'll need to sign up.
2. Like 6sqft on Facebook. Just visit our page here, hit "Like", and you're done!
TODAY IS YOUR LAST CHANCE TO WIN: We're accepting entries until midnight, Sunday, June 8th. We'll announce the winner in our newsletter tomorrow, Monday, June 9th!
Also be sure to visit the Dwell Store for all of your modern design needs. Dwell launched this fantastic new e-shop just last year as a way for design lovers to get their hands on all the coolest and cutting edge pieces that grace their magazine each month. From kitchenware to home accessories, to furniture and lighting, there are pages and pages of beautiful designs to be had! Visit the store here >>