Frank Lloyd Wright's mushroom-shaped house in Westchester asks $1.5M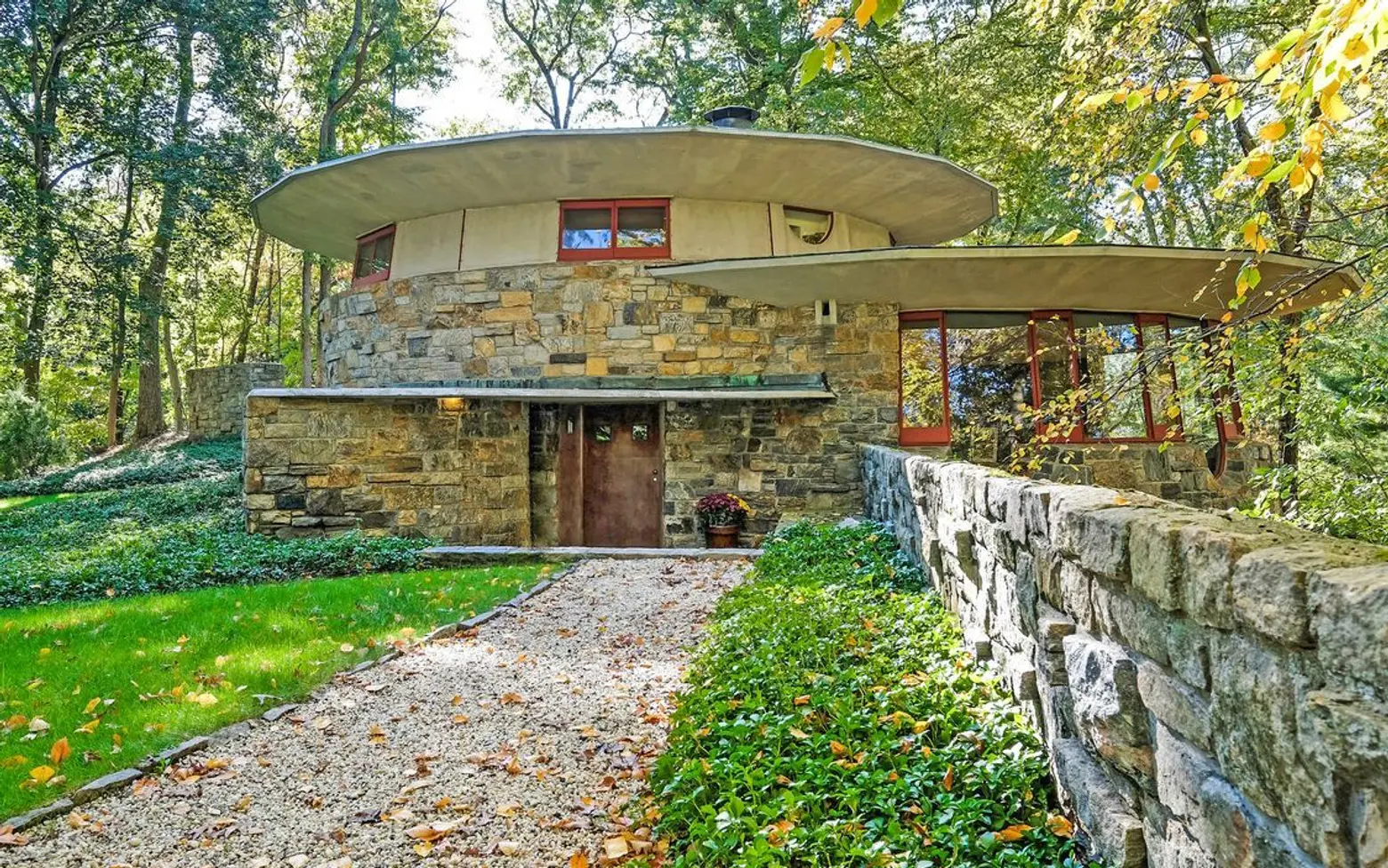 All around the Sol Friedman House at 11 Orchard Brook Drive in Pleasantville, New York, country roads wind through forests and meadows and the homes–three designed by Frank Lloyd Wright himself, the rest approved by Wright and built by noted architects of his choosing–that make up Westchester's 1947 Usonian community of 50 houses blend perfectly into the landscape. None can be seen from the nearby highway that makes the Usonia Historic District a mere 50 minute commute to Manhattan. Documented by architectural photographers and featured in numerous publications, the Friedman house is indeed an extraordinary masterpiece, one of the three designed by the master architect–and it can now be yours for $1.5 million (h/t Curbed). The home's overlapping circular masonry design brings structure and nature together in one of Wright's celebrated signature styles–one which would be seen before long in the design of Manhattan's Solomon R. Guggenheim Museum.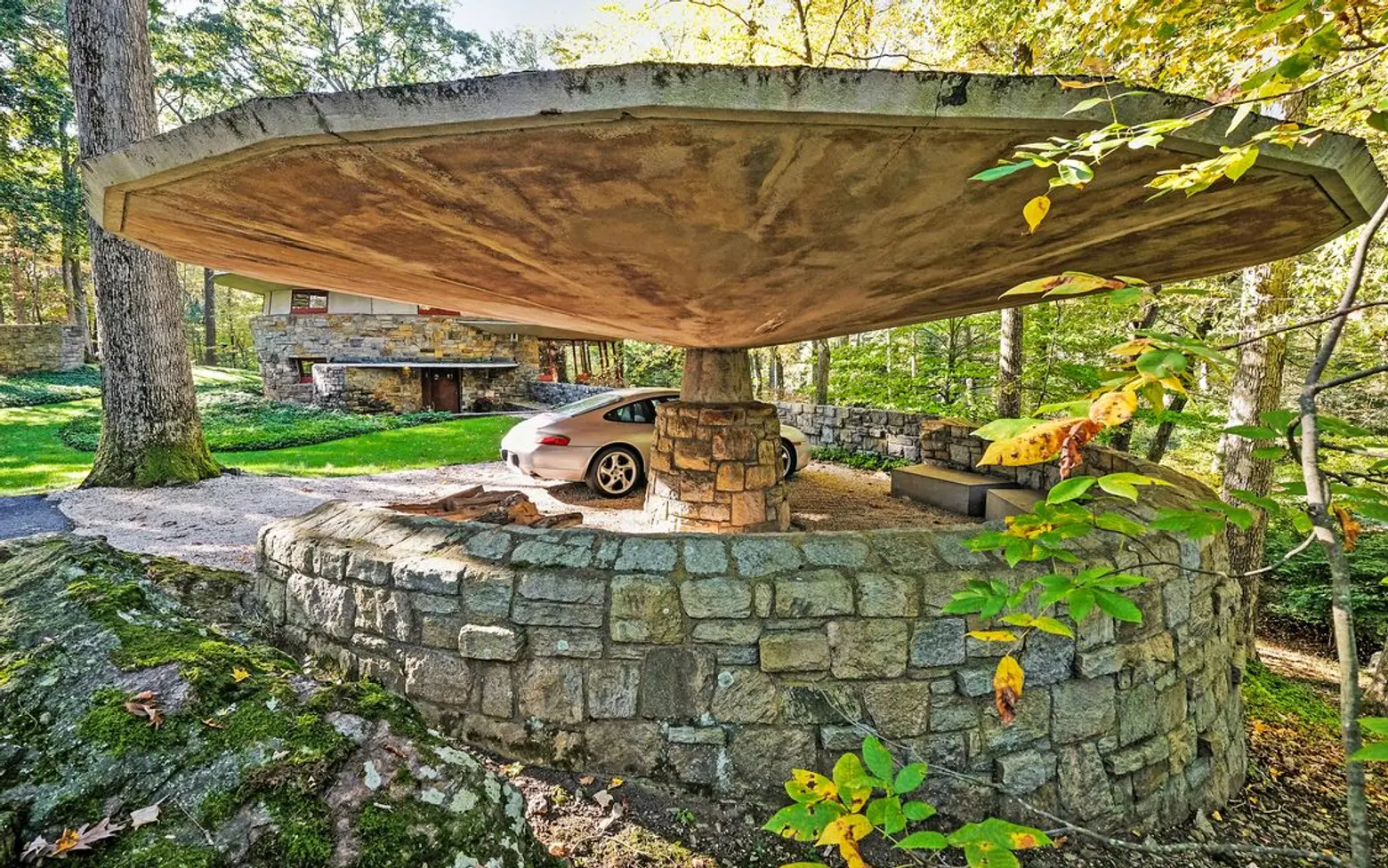 Adjacent to the residence atop a circular stone wall is a concrete-formed pedestal carport, its roof appearing like "a mushroom seemingly growing up from the ground."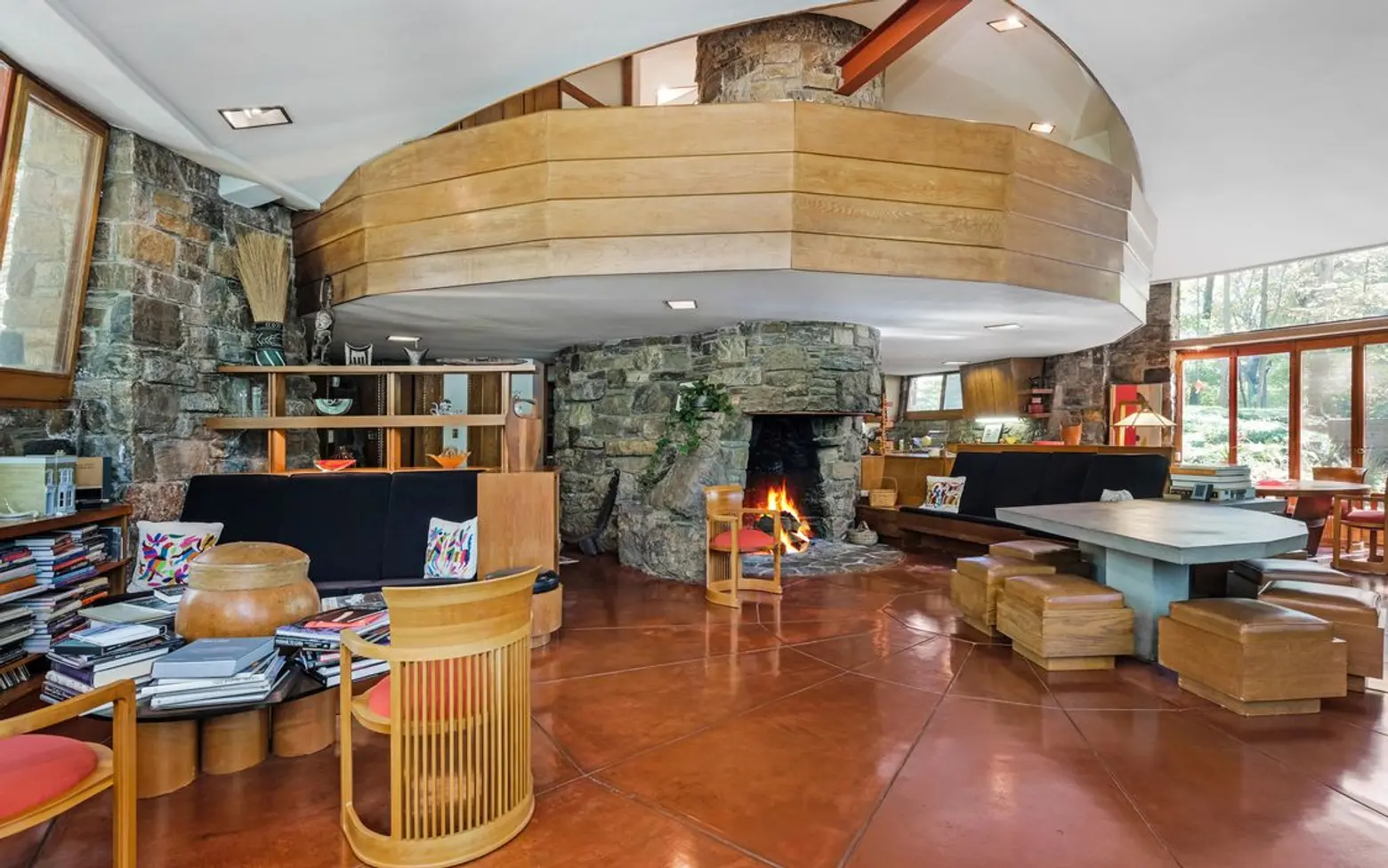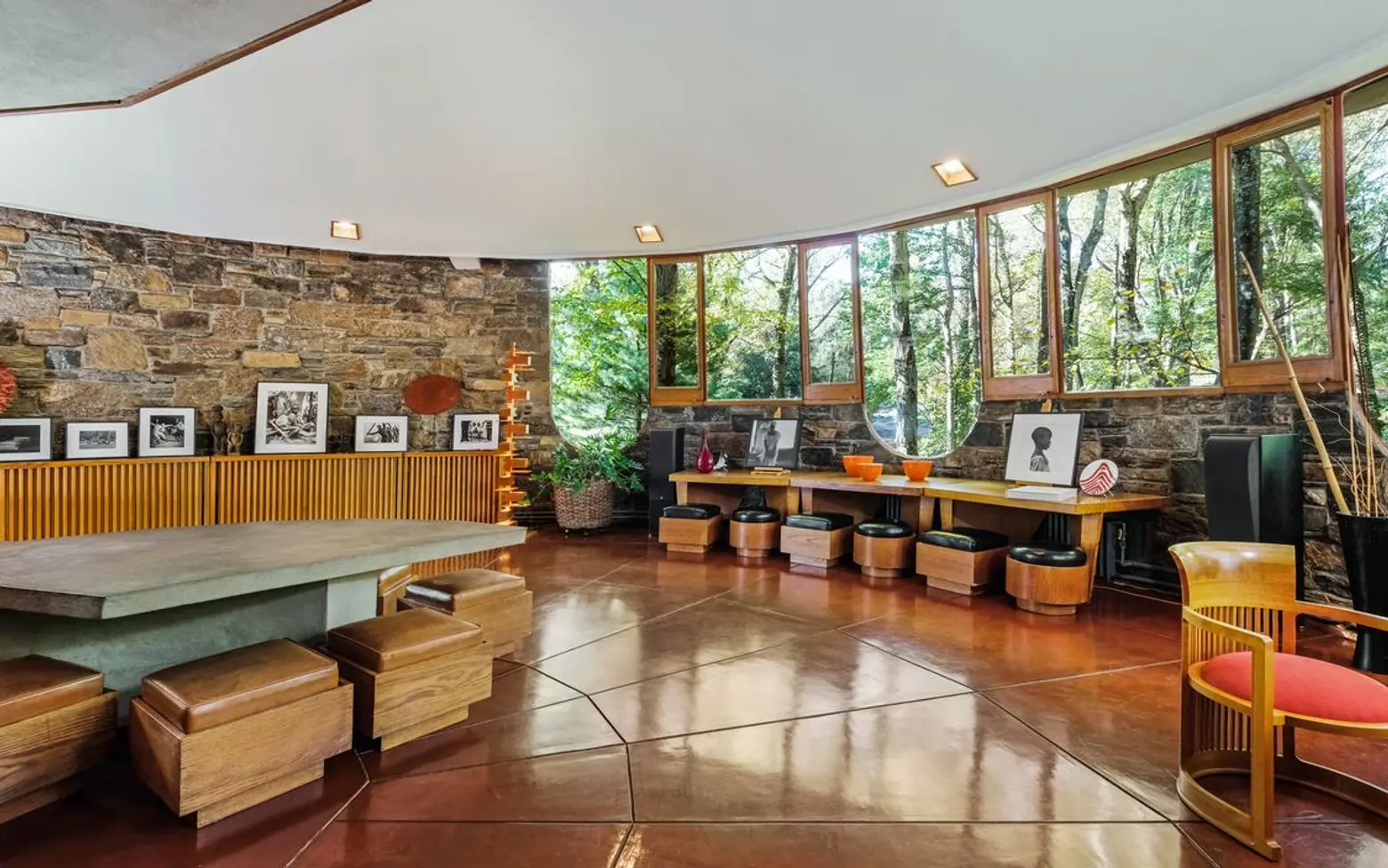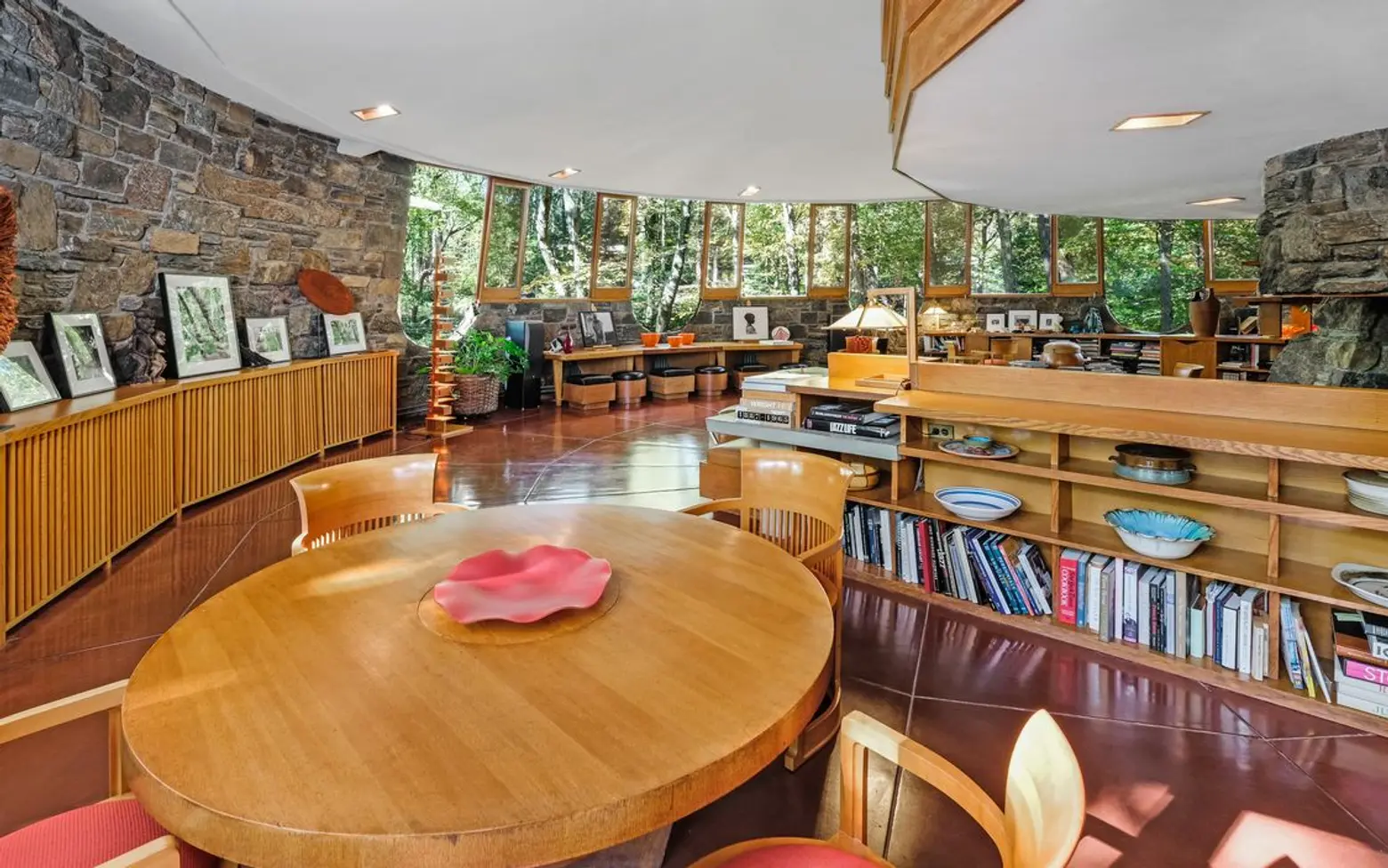 Inside, the curving walls of the home convey a vibrancy, a sense of motion–and the feeling of being in a tree house  in the woods with all the modern comforts of home at hand. A fabulous massive stone center fireplace anchors the great room, and gorgeous oak built-ins and furniture, designed by Wright, reveal the architect's genius at bringing beauty to perfect functionality. The home's sloped walls are made of ashlar masonry below a strip of metal-framed windows.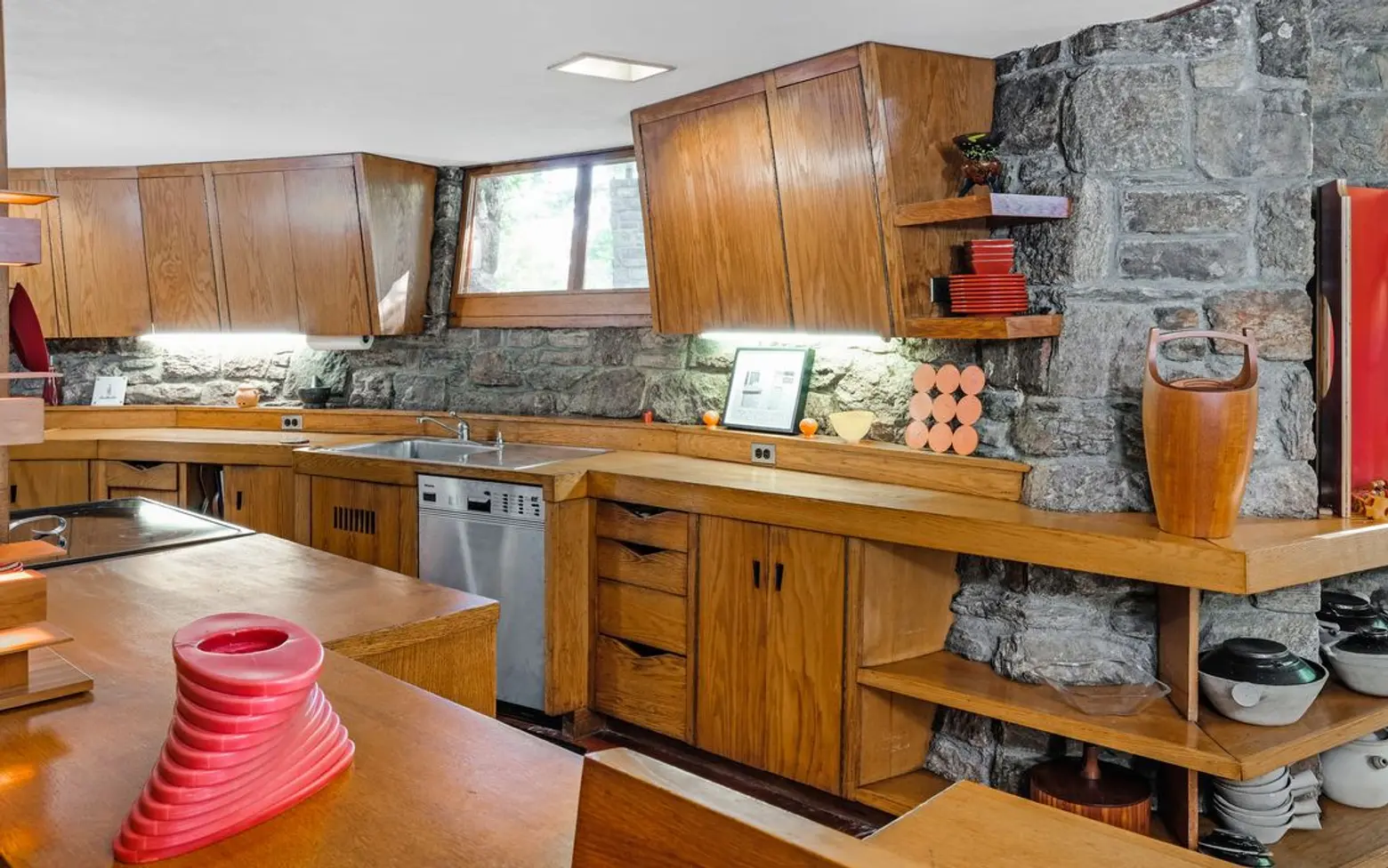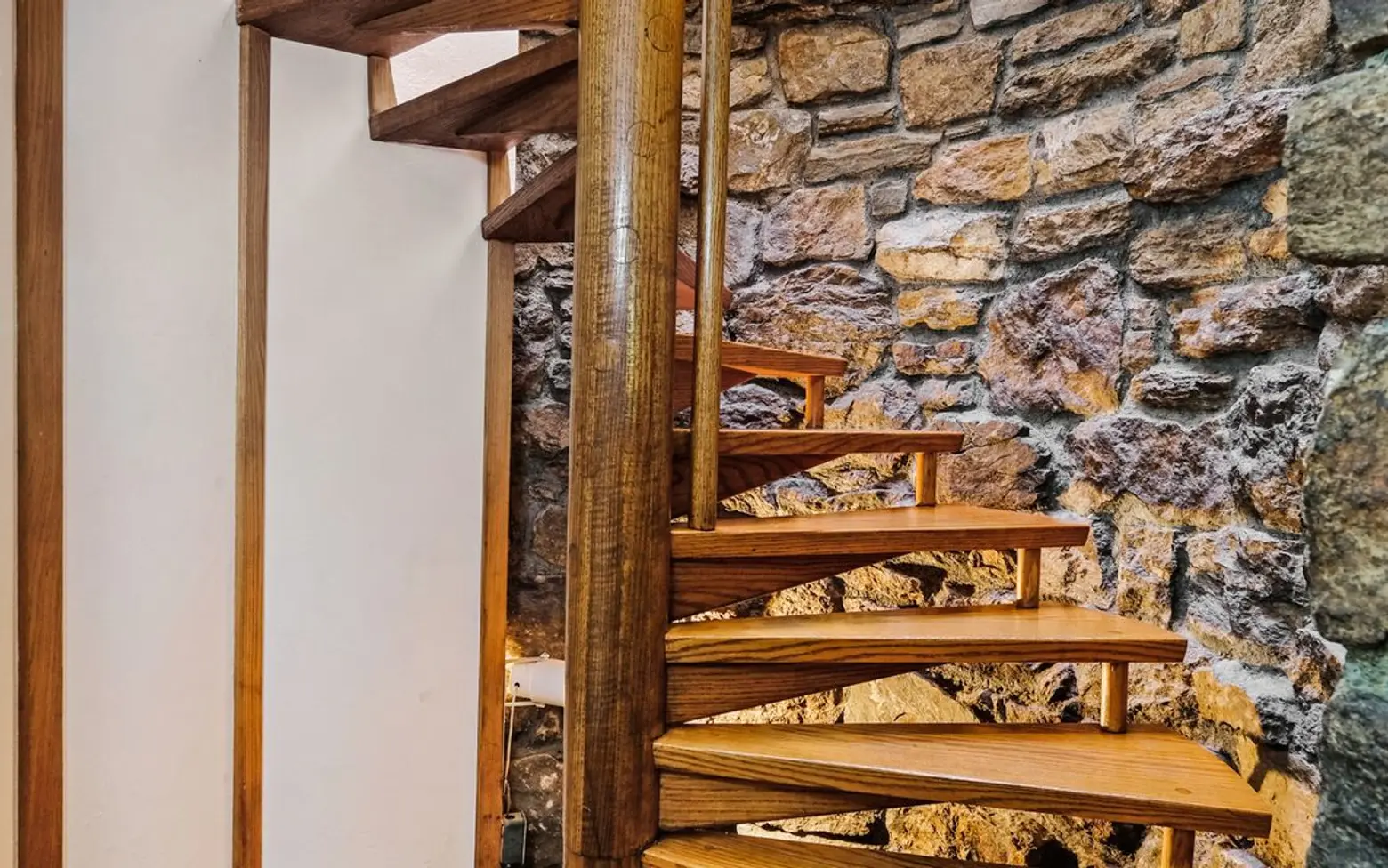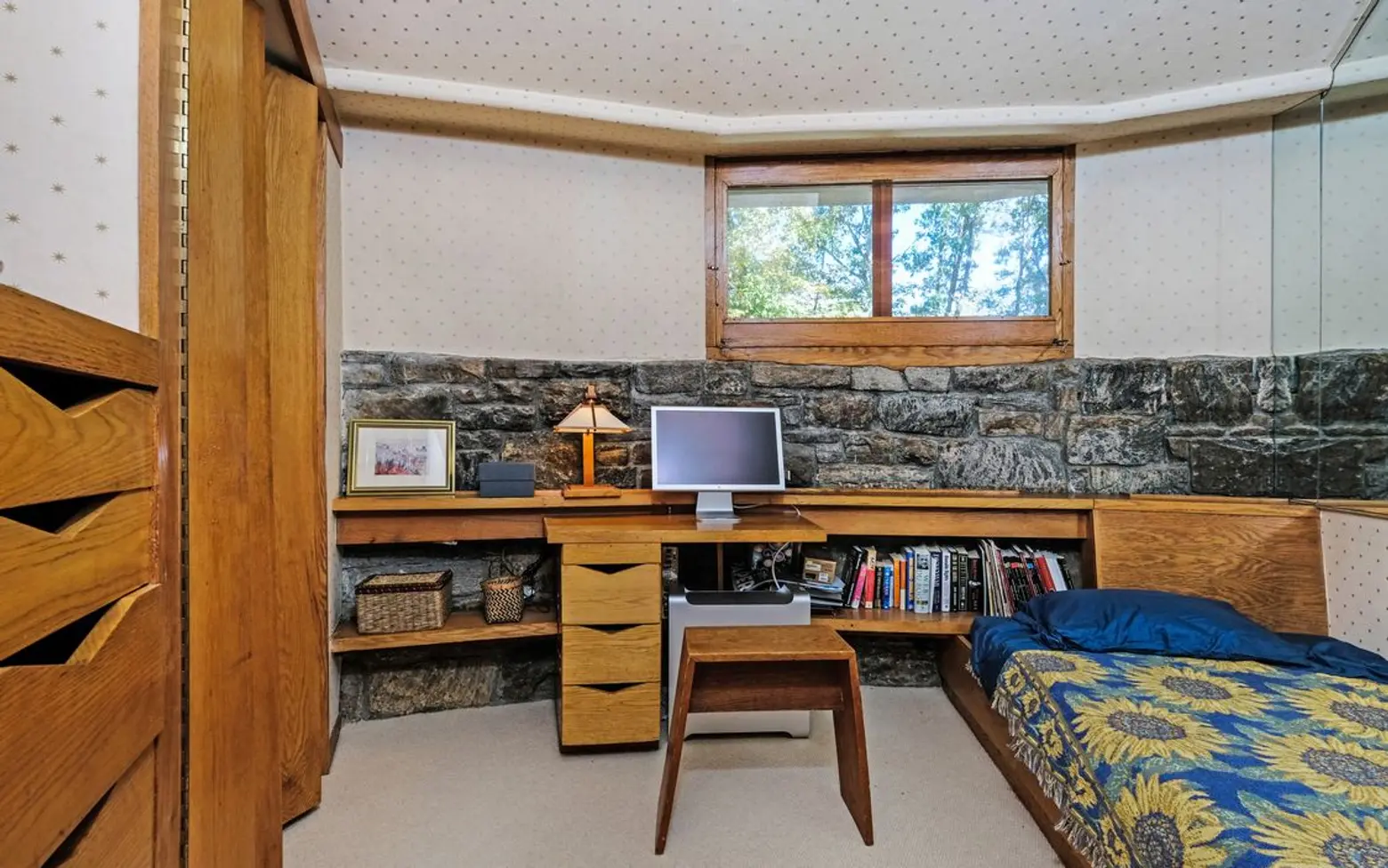 Curving oak stairs and artfully-crafted cabinets in the kitchen and bedrooms look as modern and timeless as any bespoke luxury millwork seen today.
The 100-acre Usonia community–now a national historic district–was purchased by a cooperative of young New York City couples who enlisted Wright to build the planned community concept he had named Broadacre City. The architect planned for the location of each home and designed three himself, and approved the architectural plans of the other 44, which were penned by a Wright-approved dream team of innovative architects that included Paul Schweikher, Wright students Kaneji Domoto and Theodore Dixon Bower, Ulrich Franzen,  Aaron Resnick and Wright apprentice David Henken.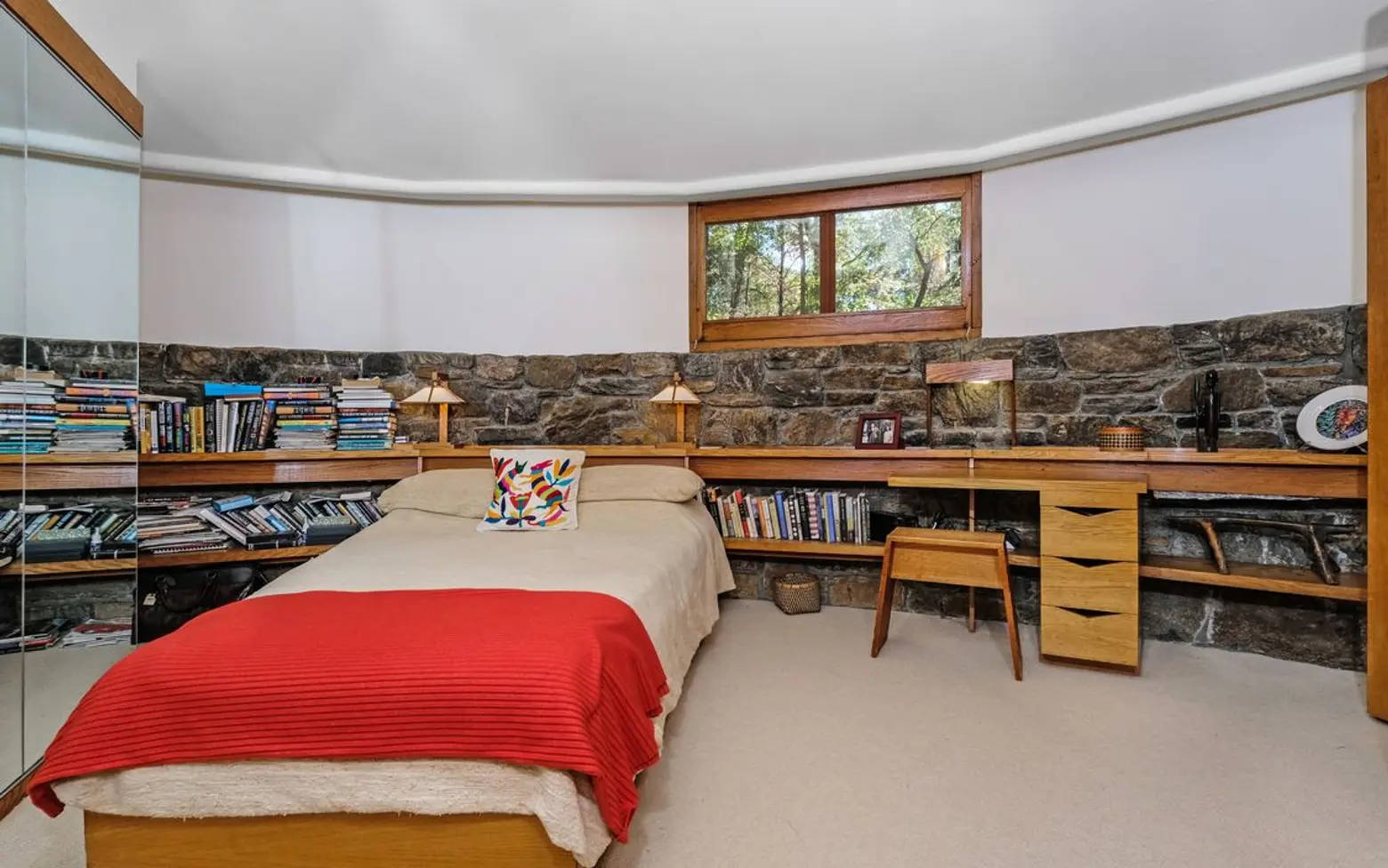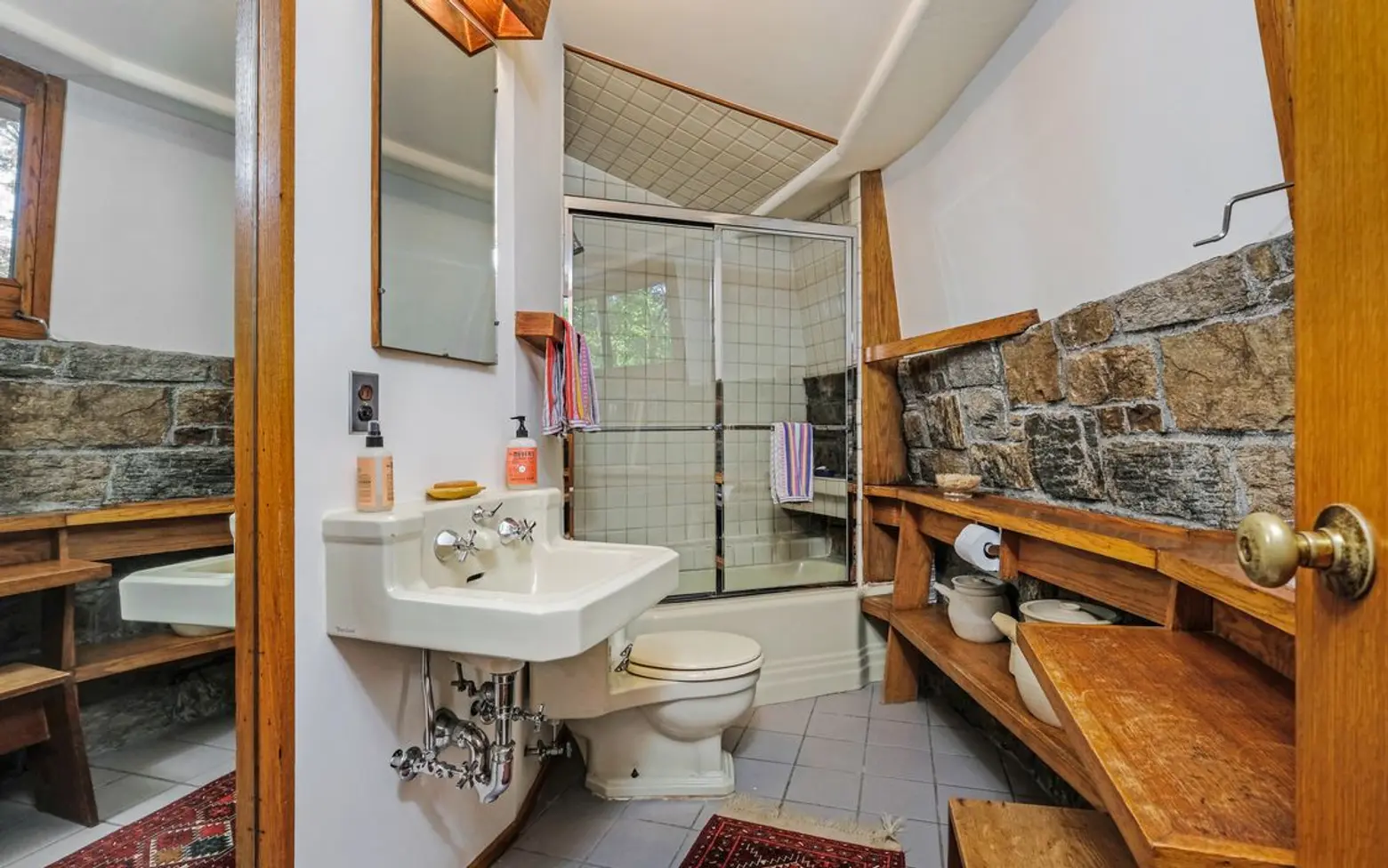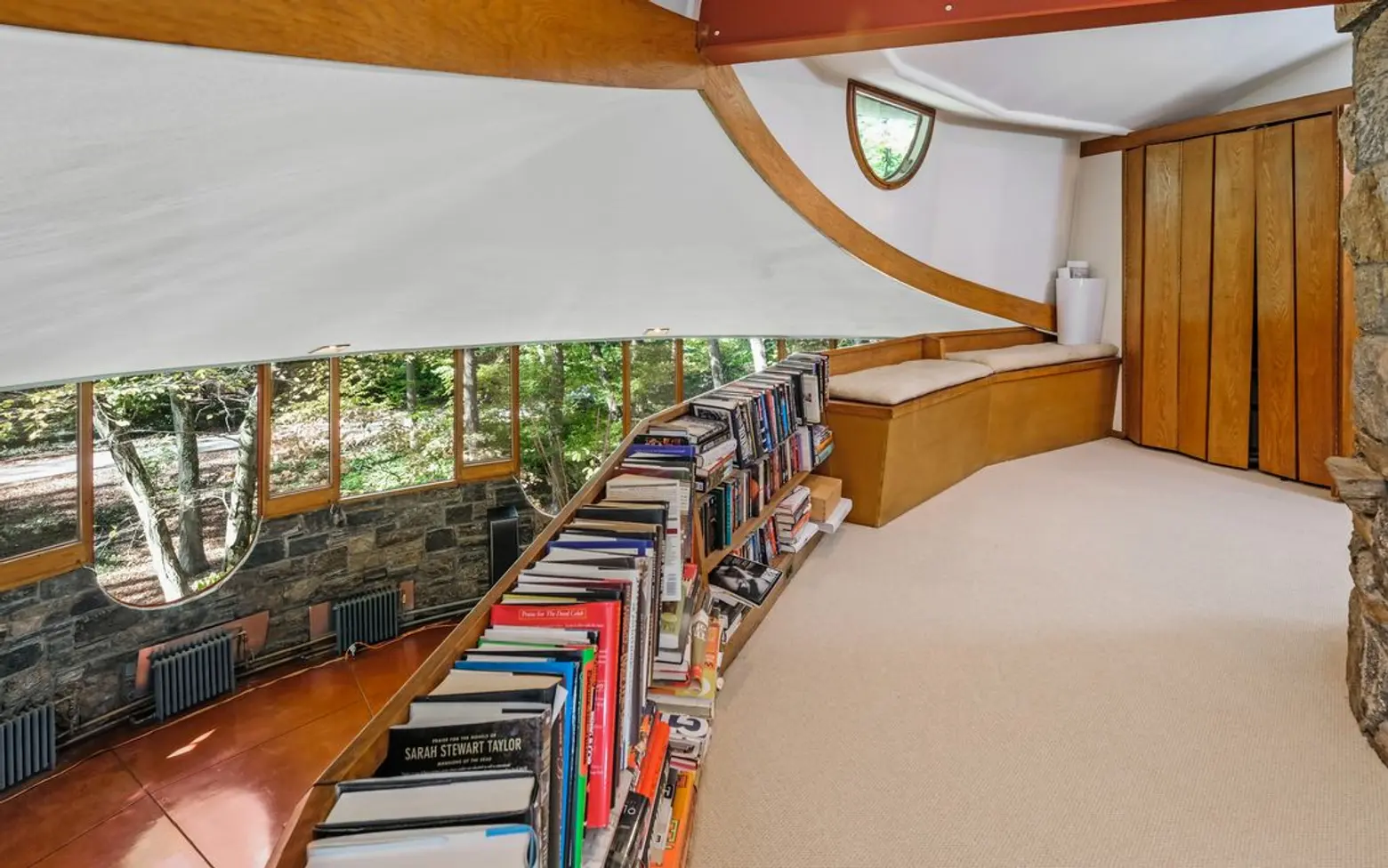 The homes were laid out in a circular manner, with most of the original trees on the land preserved. The community's name, Usonia, was in homage to Wright's ideal of affordable homes integrated with the surrounding landscape.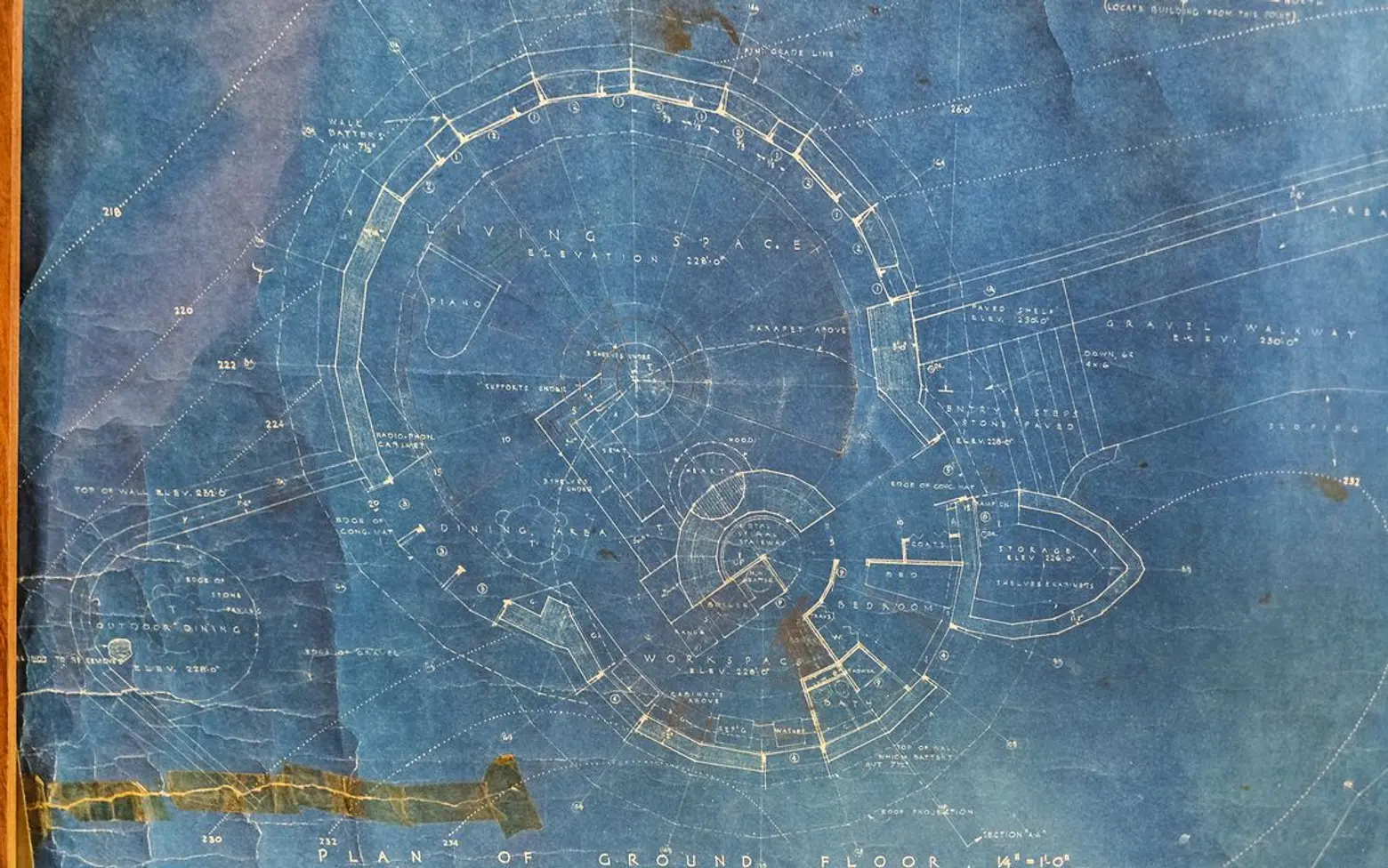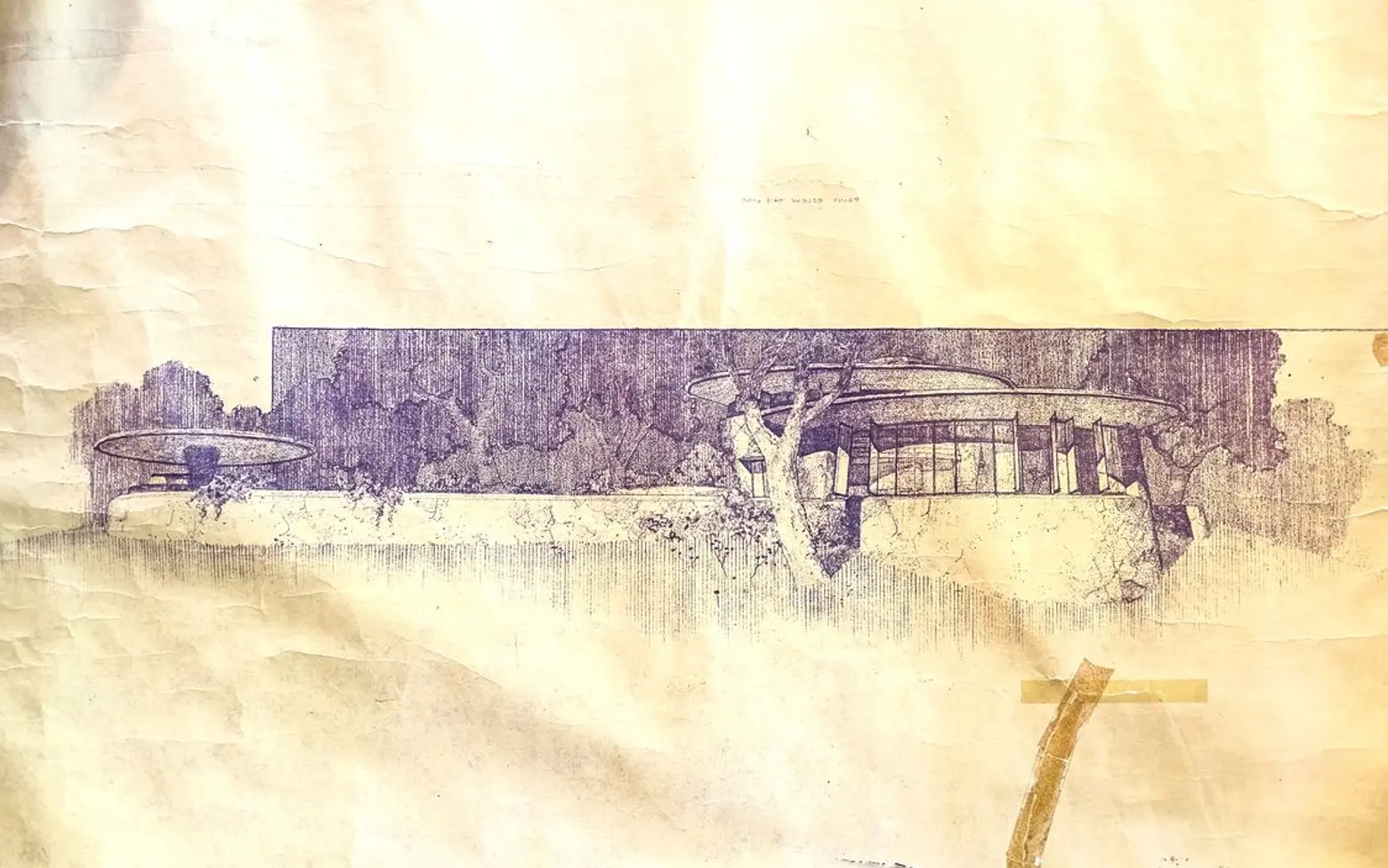 Completed in 1949, Friedman House was the first of the three Wright homes in the community. Wright dubbed the house Toyhill because Sol Friedman was a retailer of books, records and toys.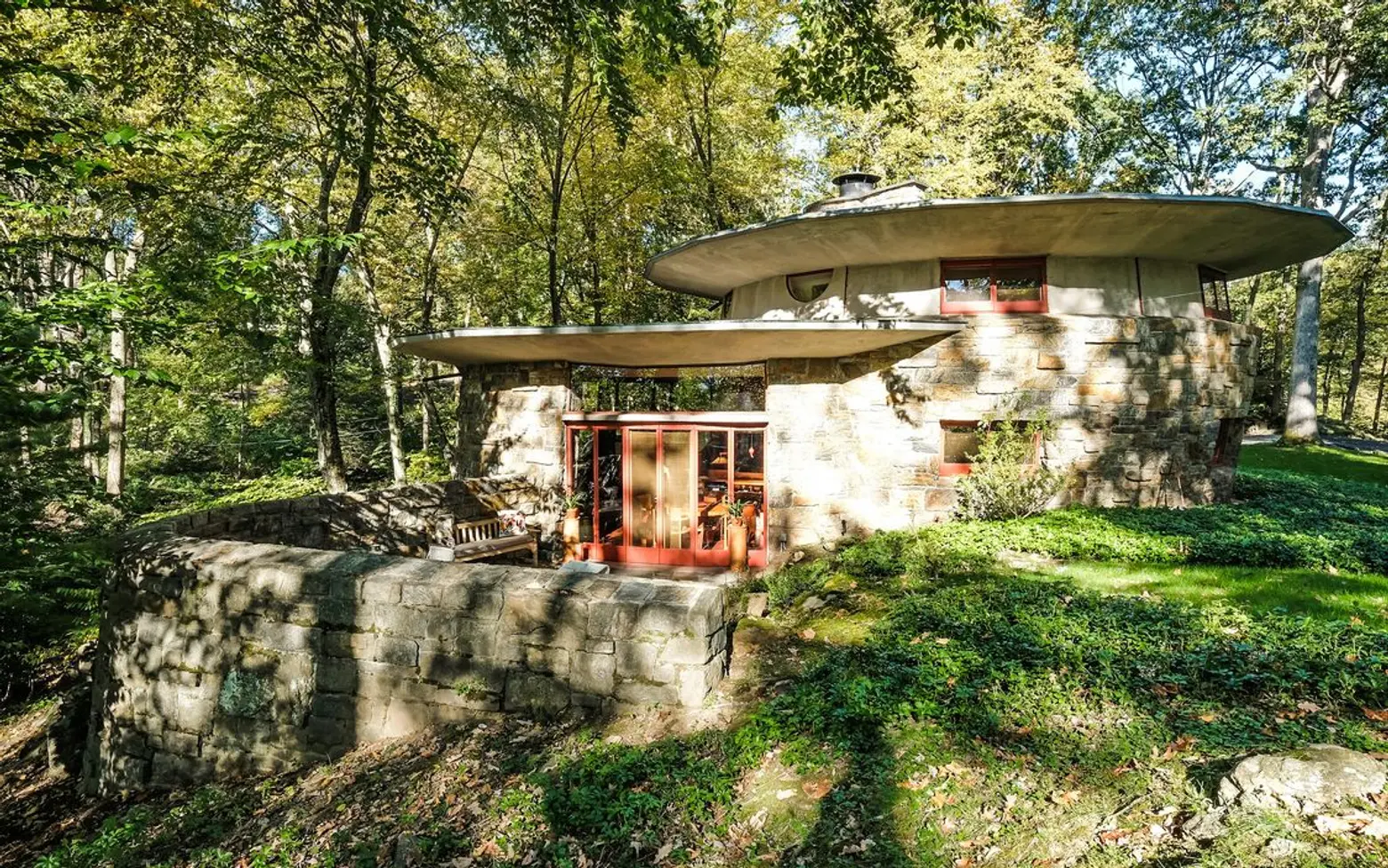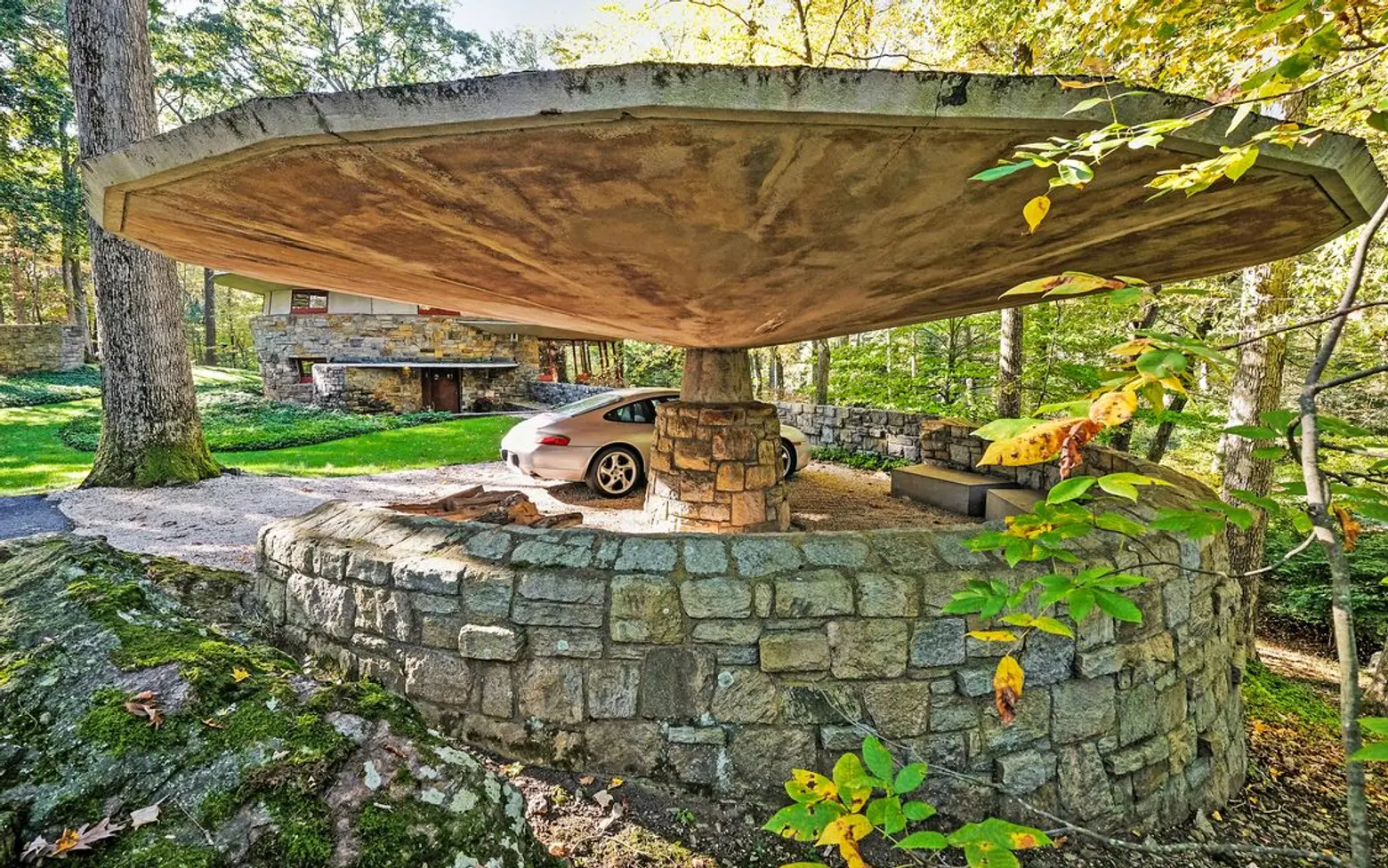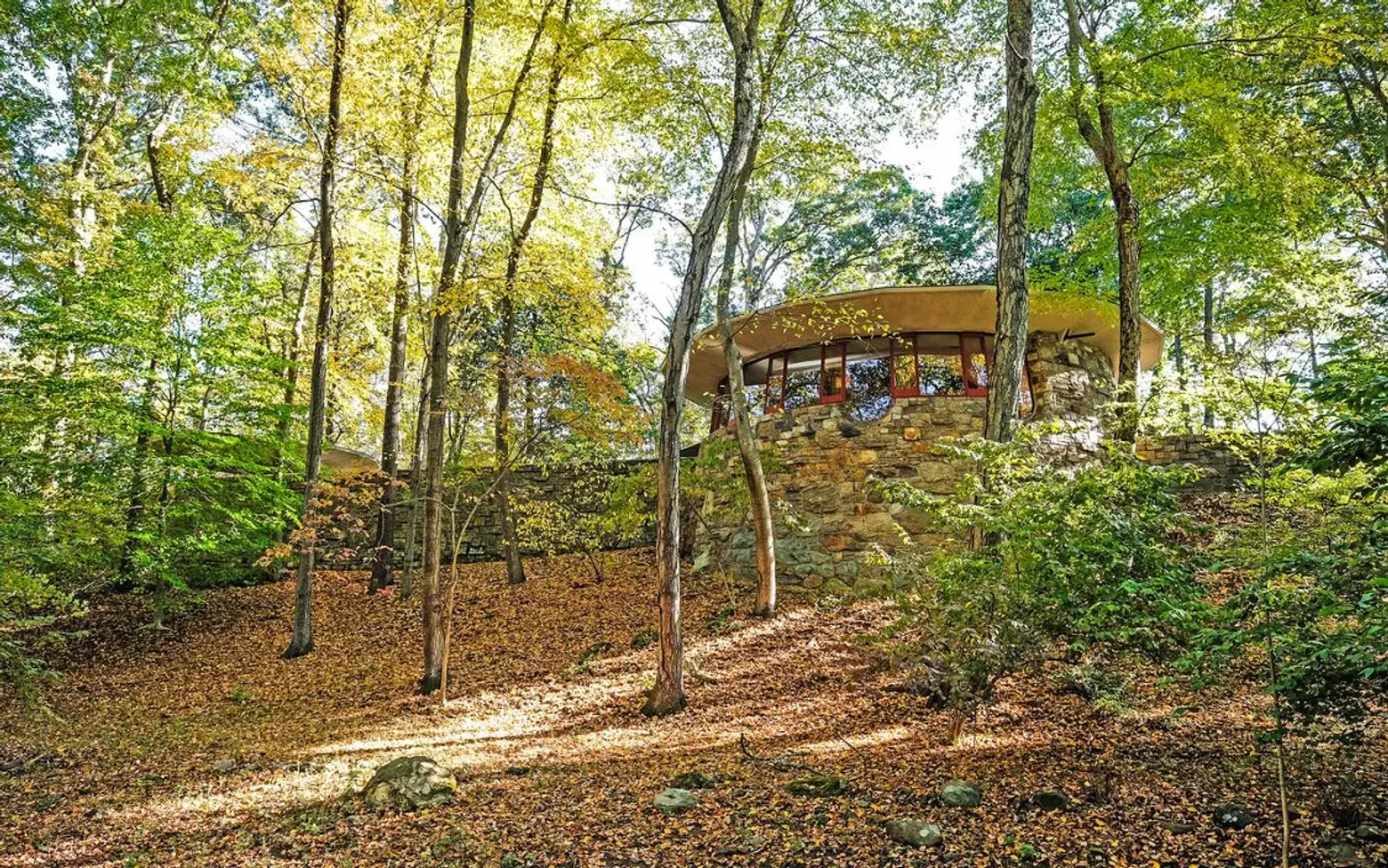 Wright began building "Usonian" homes in the 1930s as pared-down versions of his earlier prairie houses, bringing more modest size and budget accessibility to his modernist open-plan interiors.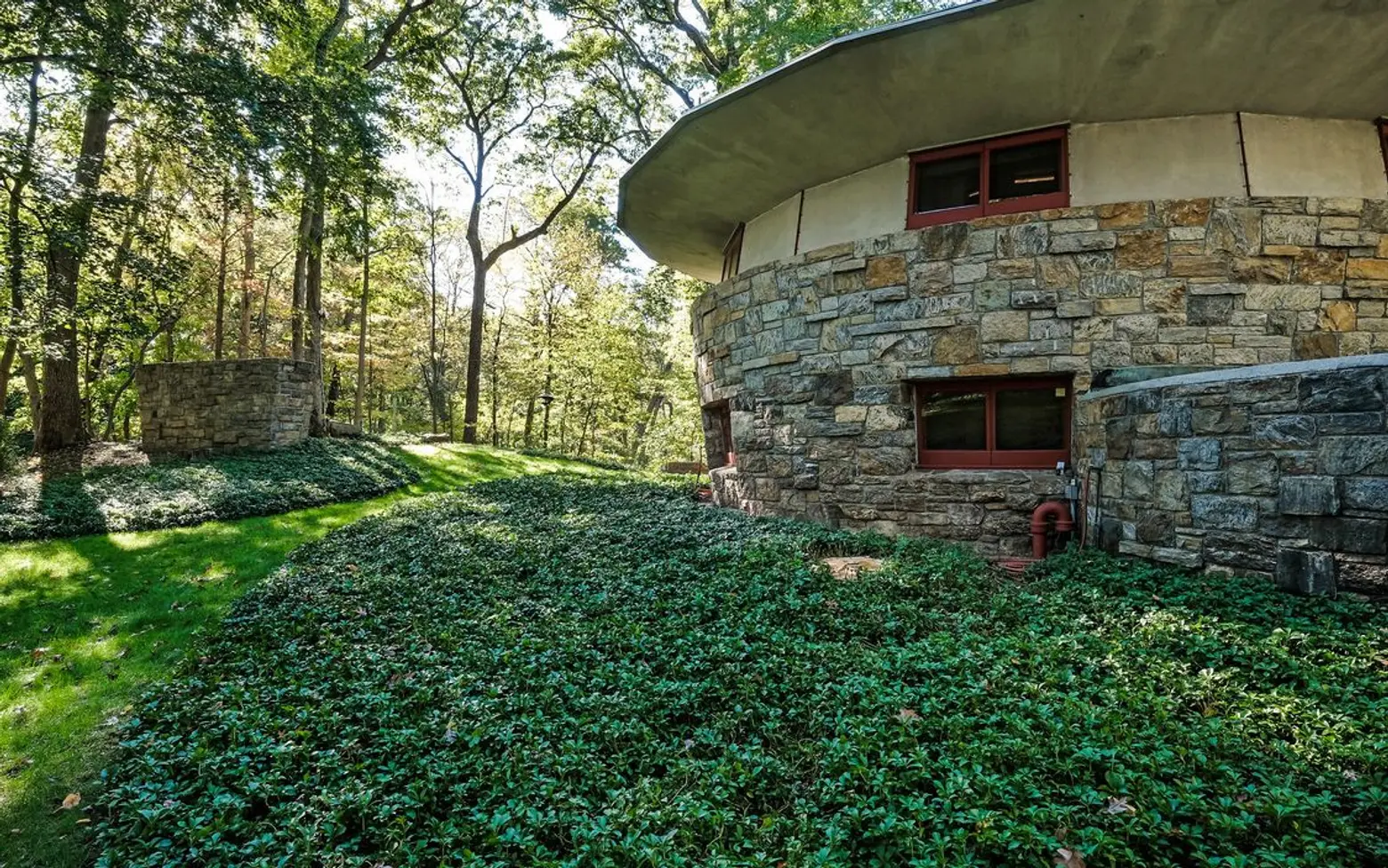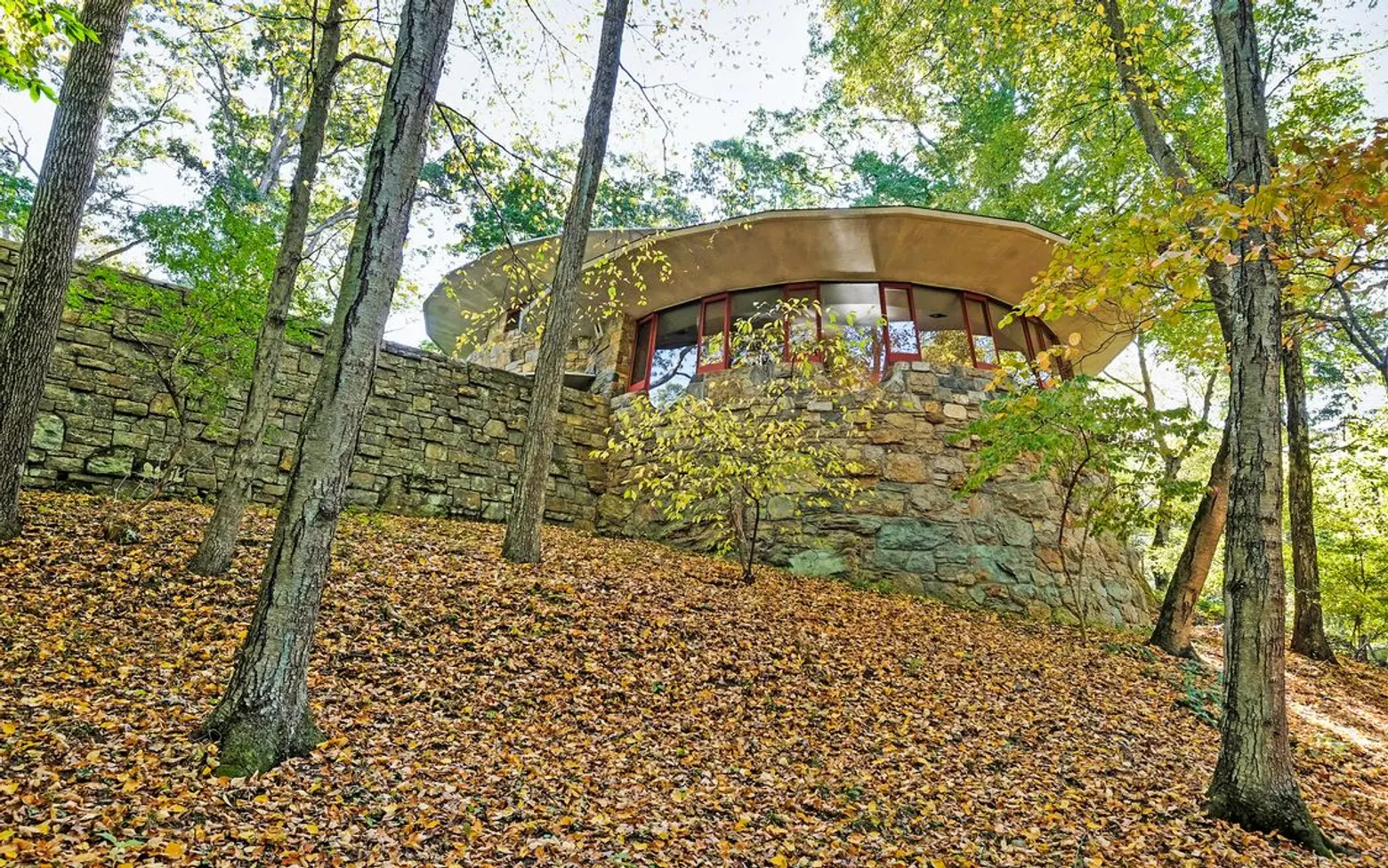 The Usonian community at Pleasantville also has common land and facilities shared as a cooperative, with amenities like a swimming pool and tennis courts shared by all.
[Via Curbed]
[Listing: 11 Orchard Brook Drive by Amy F. Via and Todd Goddard for Houlihan Lawrence]
RELATED:
Images courtesy of Houlihan Lawrence.