Former Jehovah's Witness-Owned Carriage House Asks $9.95 Million in Brooklyn Heights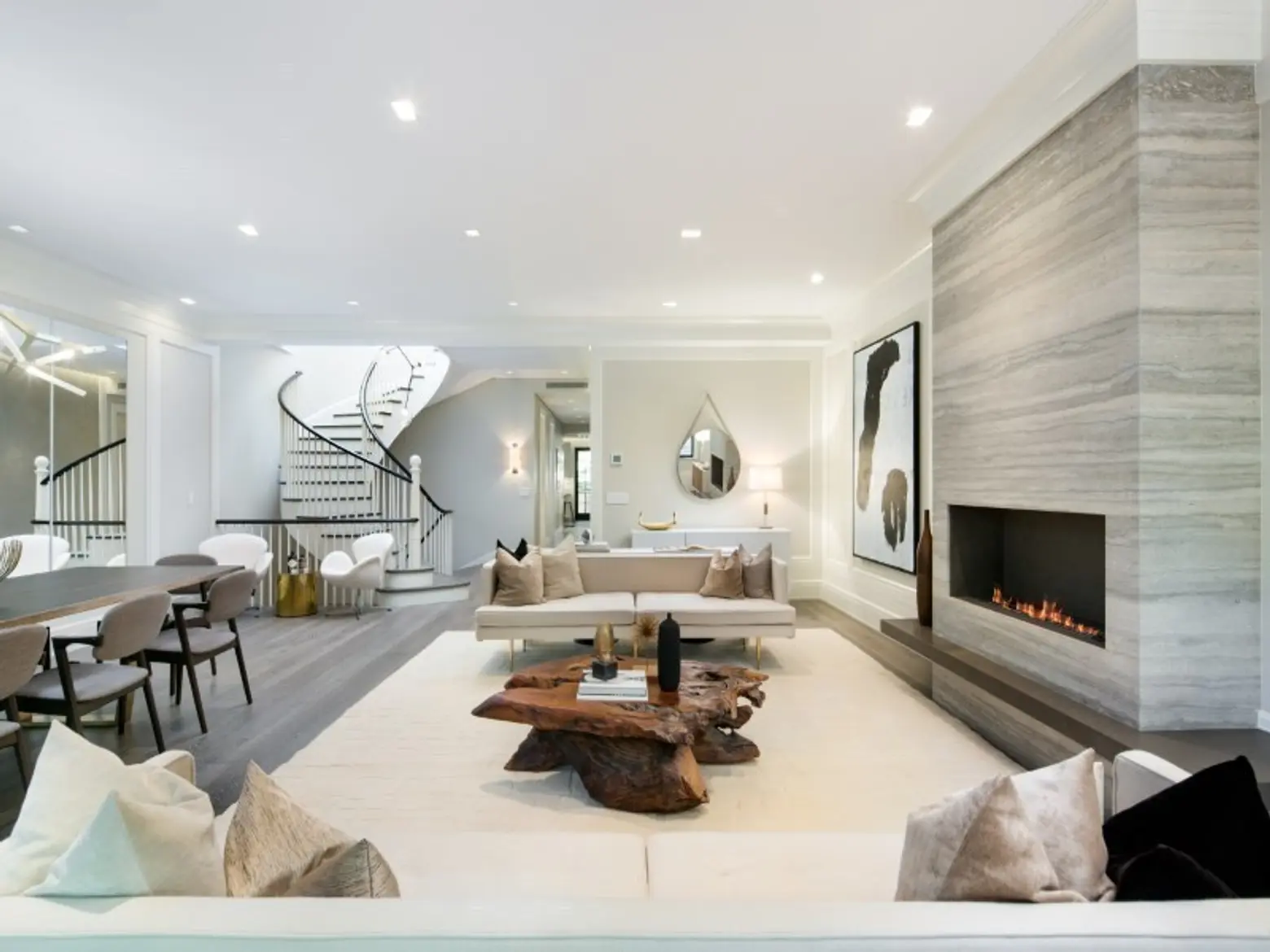 The Jehovah's Witnesses have a long history in the neighborhoods of DUMBO and Brooklyn Heights, but over the past five years the religious group has slowly retreated from the neighborhoods for a hefty profit. For a little backstory, Jehovah's Witnesses set up a headquarters in Brooklyn Heights way back in 1909, and then went on to acquire significant real estate holdings in the area that included homes in Brooklyn and big hulking warehouses in DUMBO. They decided to start selling off real estate holdings in 2011, which brought in millions upon million of dollars. This carriage house, at 165 Columbia Heights, was sold by the Jehovah's Witnesses in 2012 for $4.1 million. And after a very significant renovation, it's now back on the market asking $9.95 million.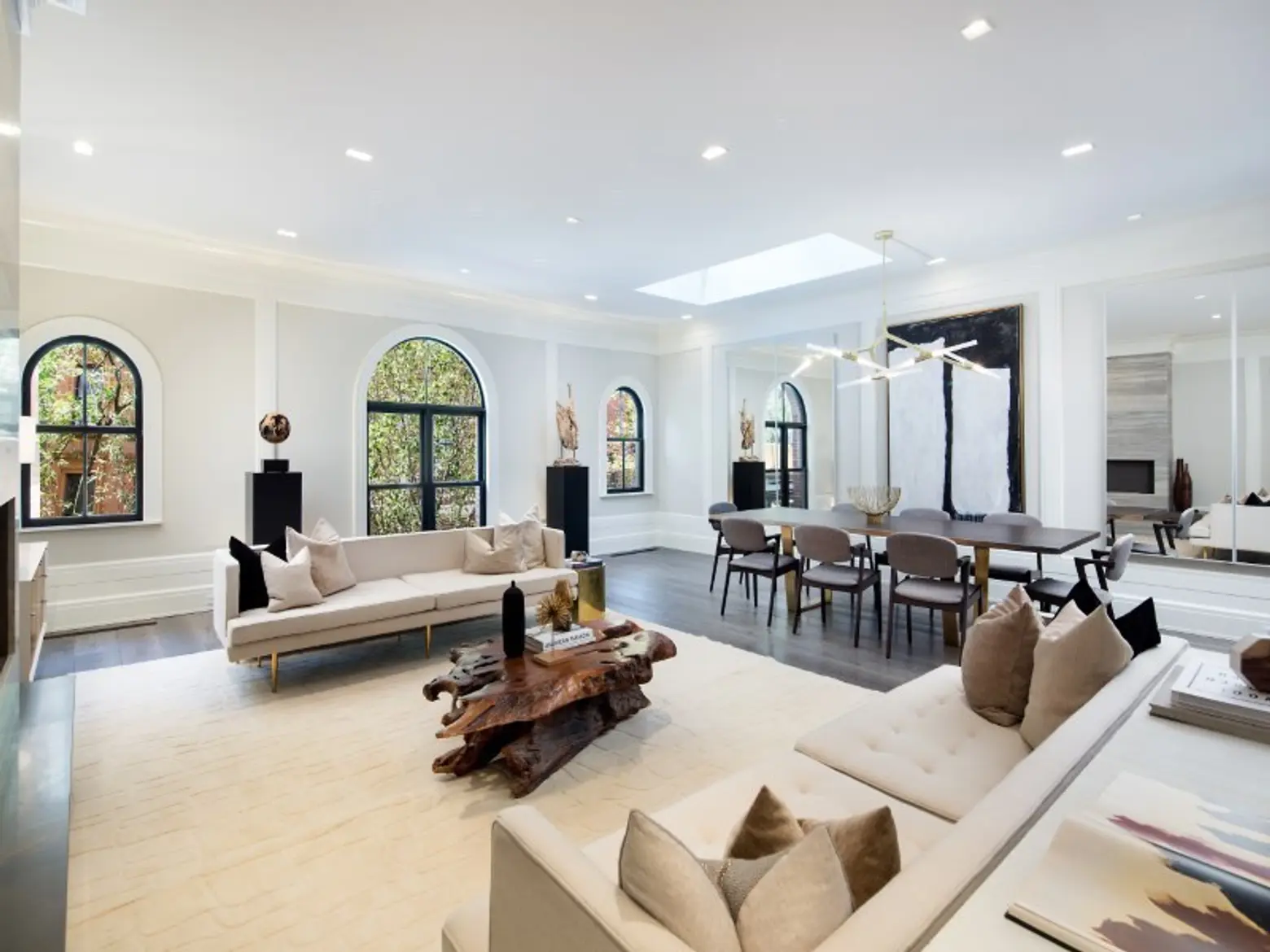 The carriage house was built in the 1860s and boasts a historic facade. (The white stucco facade previously on the home was restored by the most recent owners after approvals from the Landmarks Preservation Commission.) Go inside, and it's a totally modern story. The living room is distinguished by a a striking, spiraling staircase that gets light from a massive circular skylight above. There are also modern fireplaces, heightened ceilings, recessed lighting and brand new oak floors. Those big carriage house windows, at least, have been restored.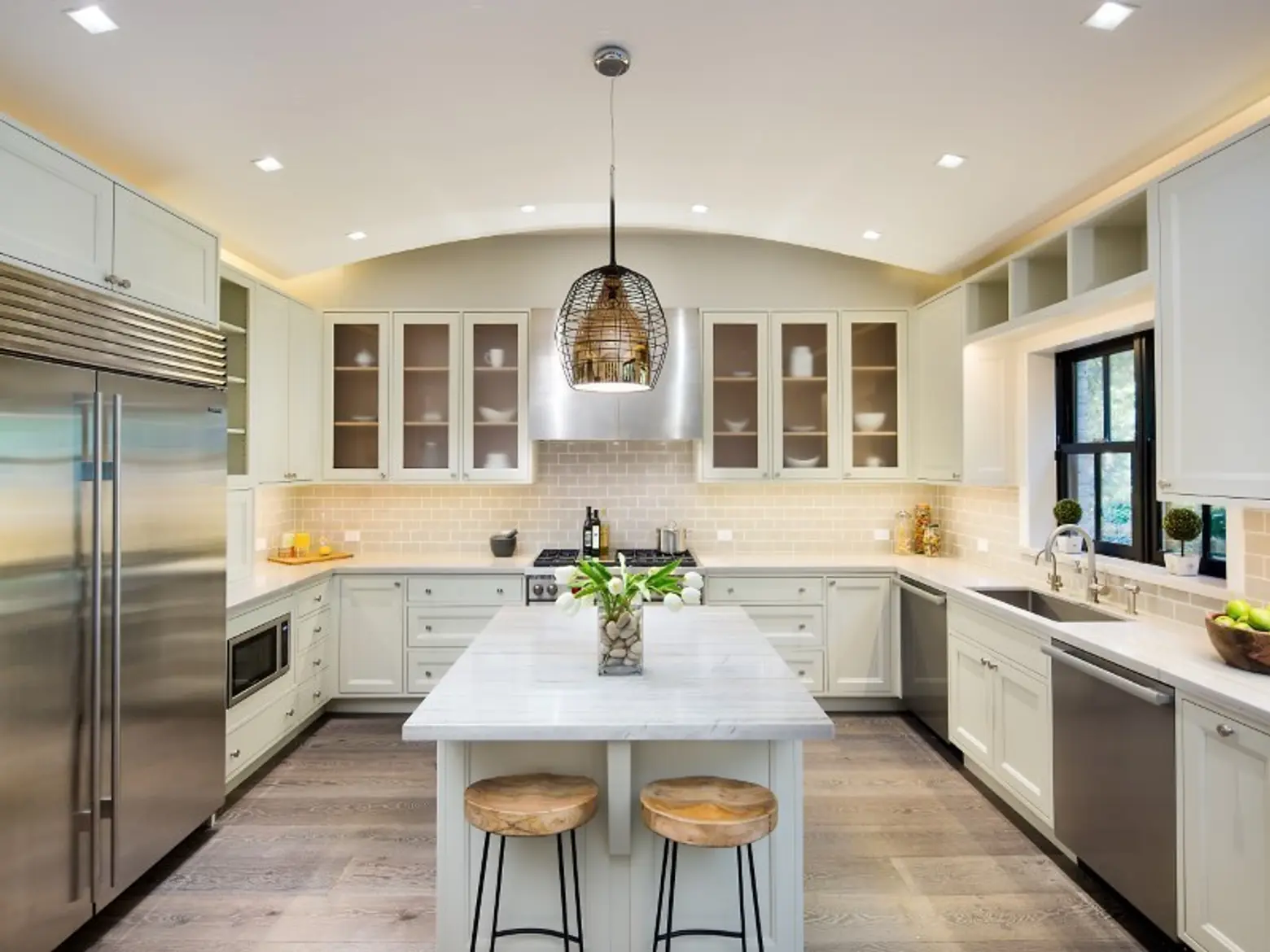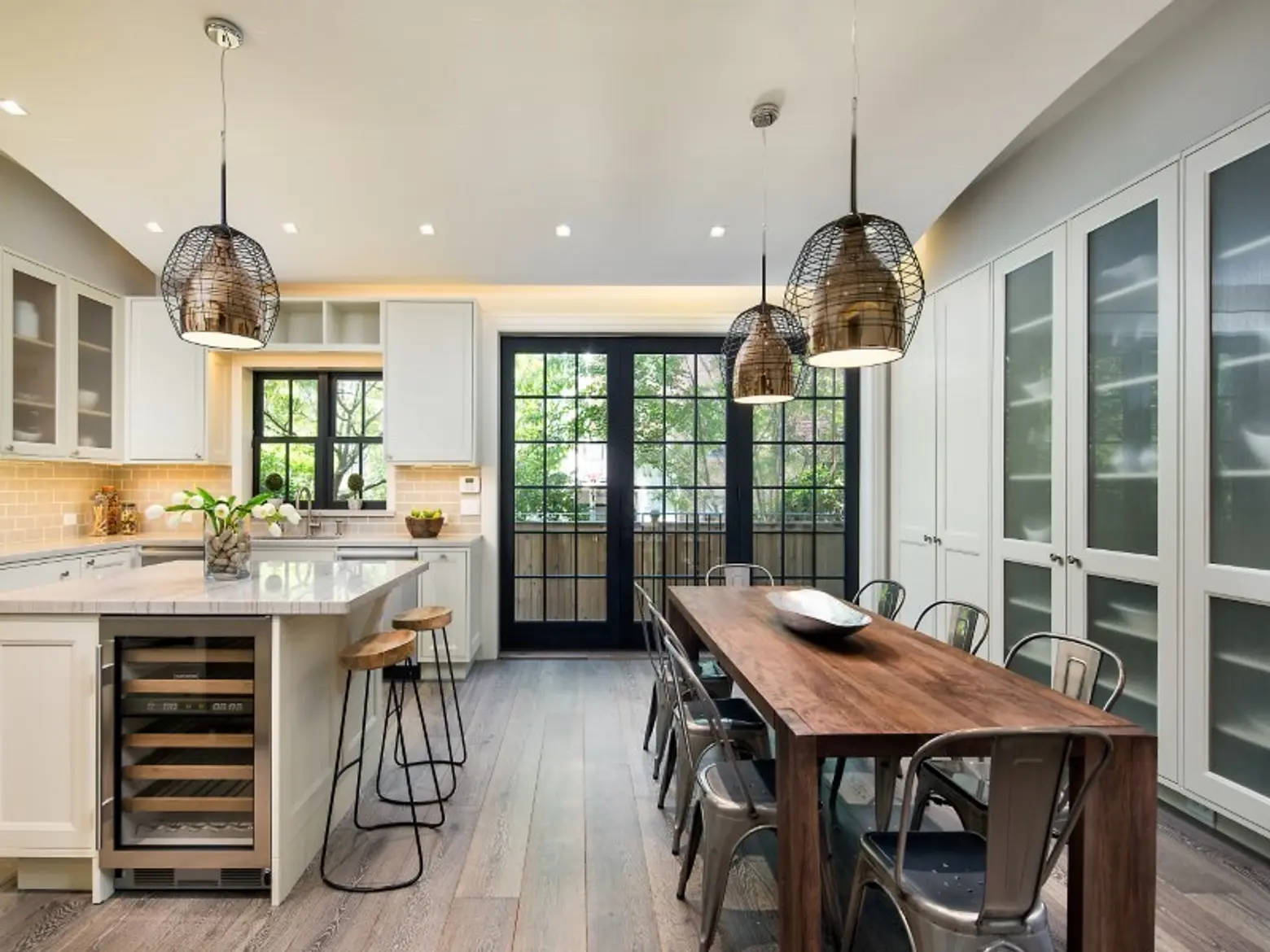 According to the listing, the eat-in-kitchen seats up to 12 people, and it's also got all fancy new appliances and tons of custom-made cabinetry. The lighting in particular is a nice, unique addition to this room.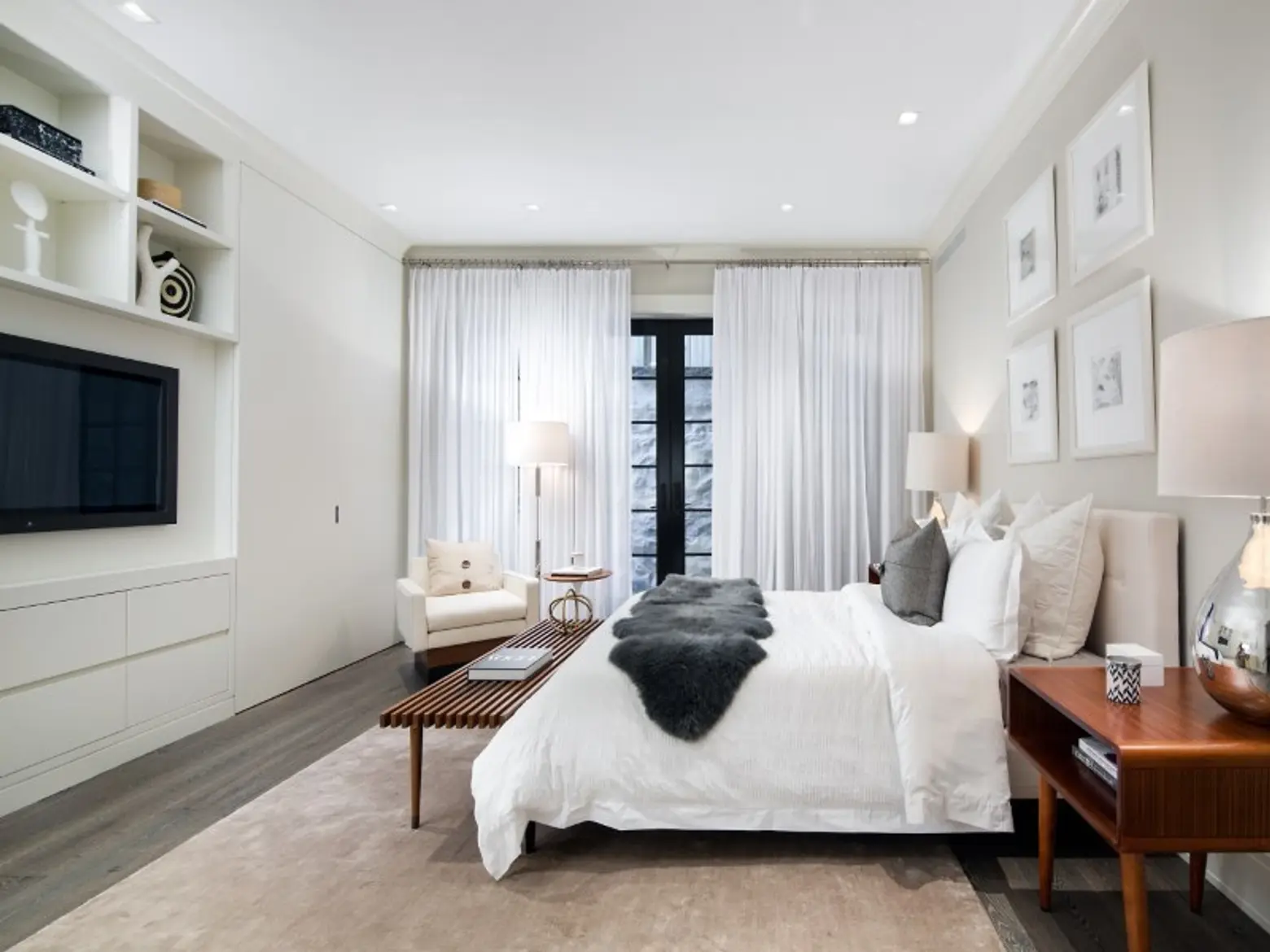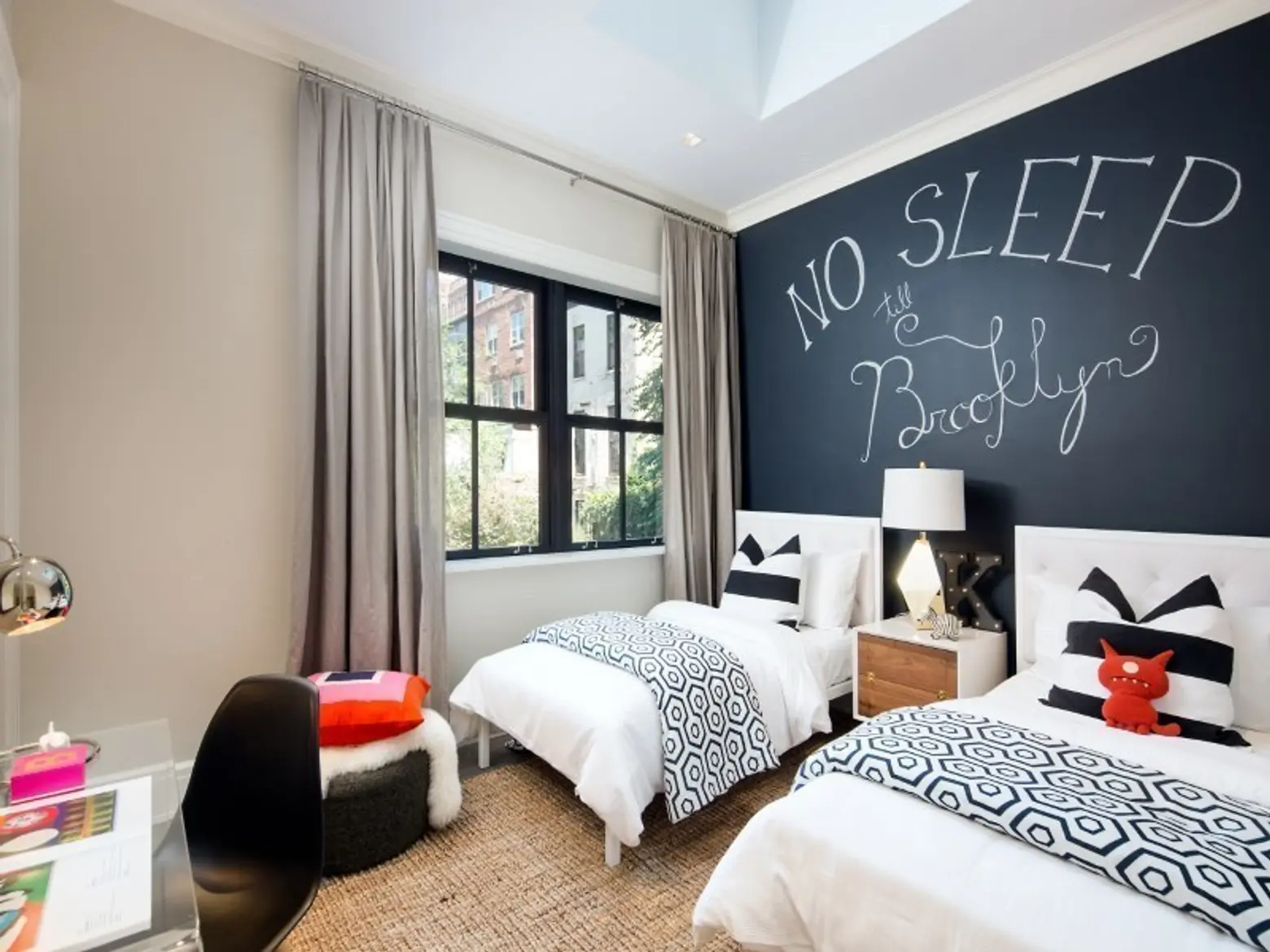 There is a ton of space here, more than you'd expect from a carriage house. There are two floors, a rooftop addition, a three-car garage, four bedrooms and three-and-a-half bathrooms. Some of the extra bedrooms have cool features like built-in cabinetry and a chalkboard wall.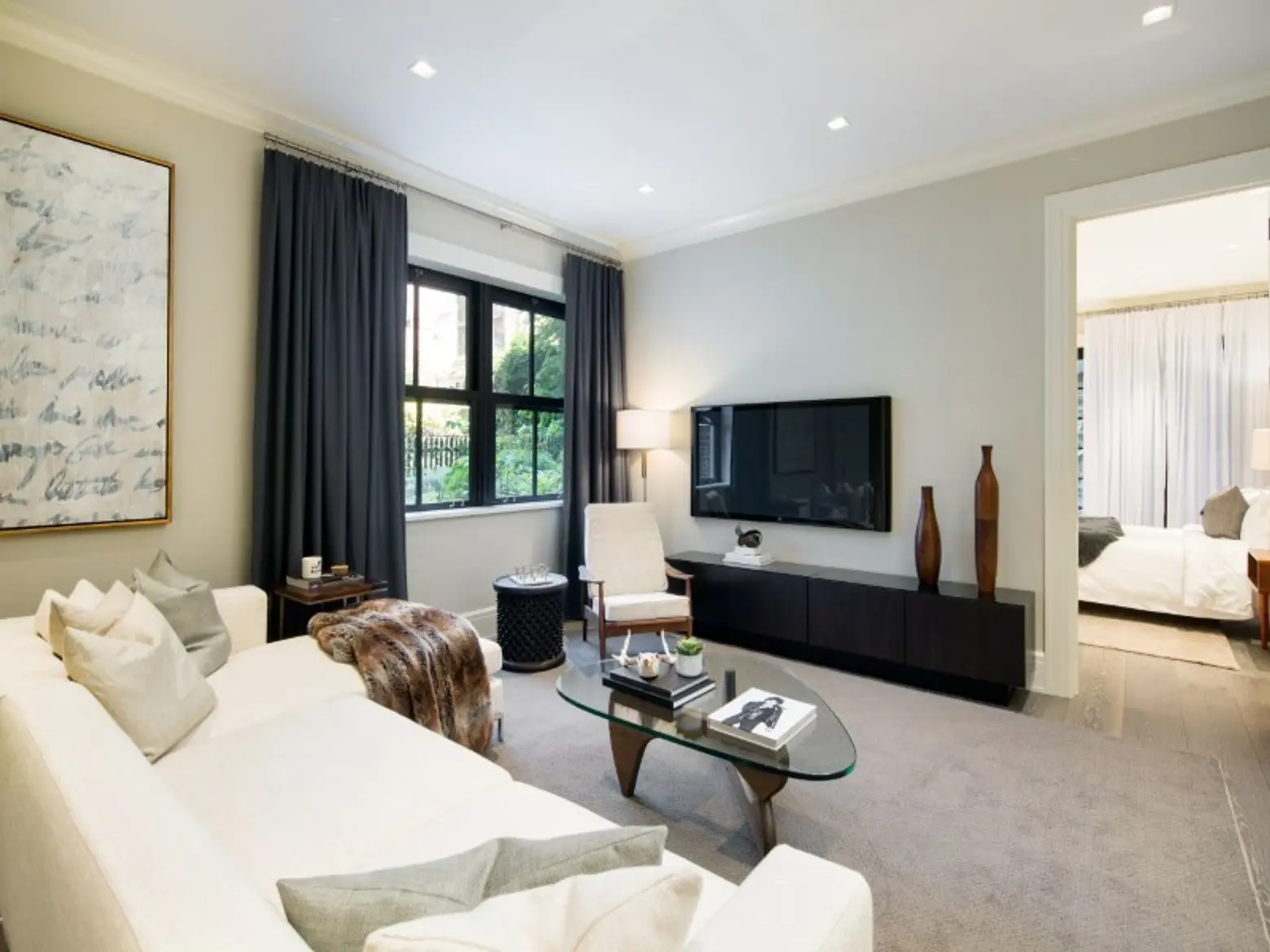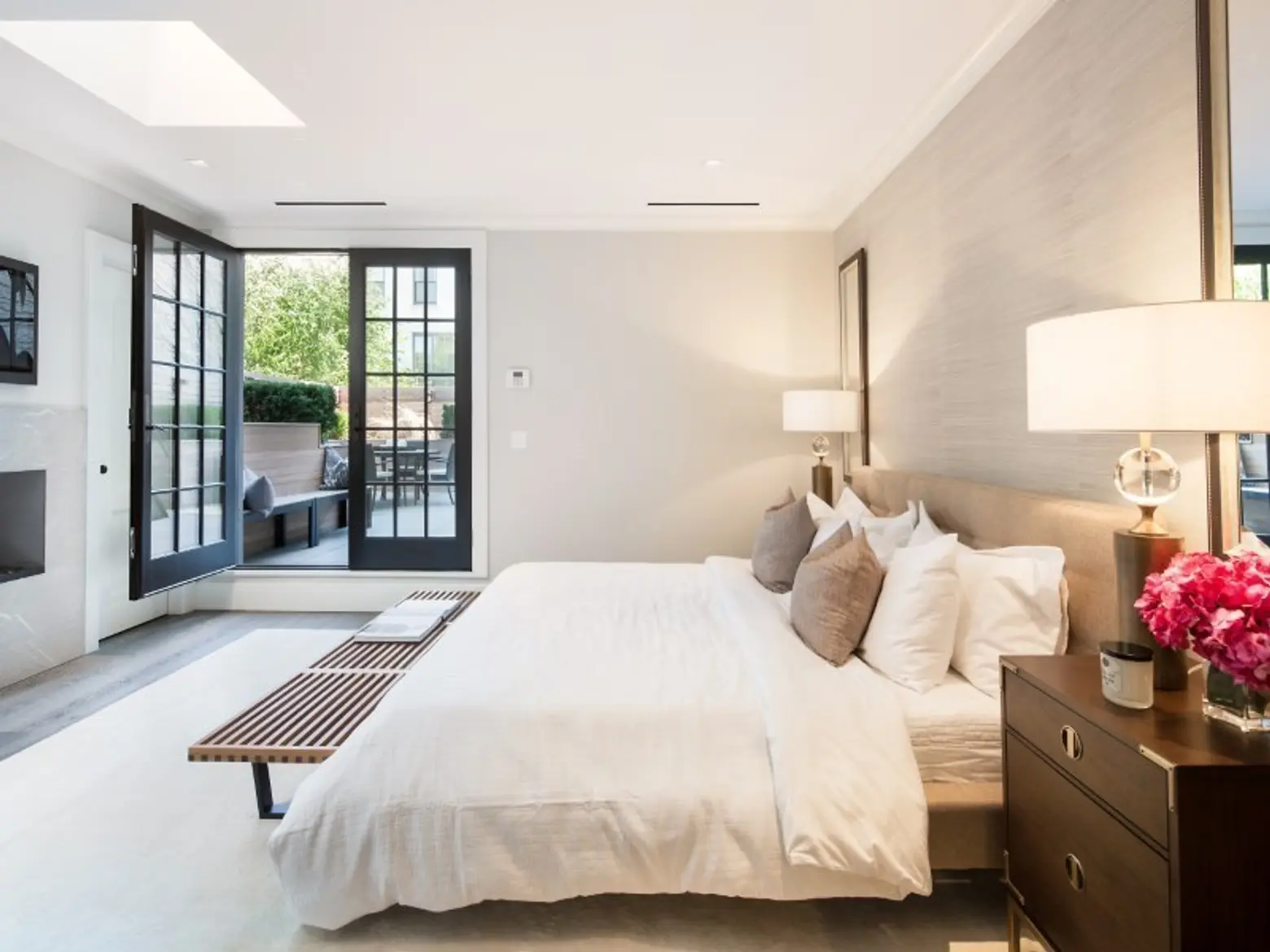 Up on the third floor, you'll find a comfy siting room outside of the master bedroom. Inside the bedroom, there's a fireplace, walk-in closet and dressing room, and a spa-style bathroom. There's also direct access out onto the roof deck from here.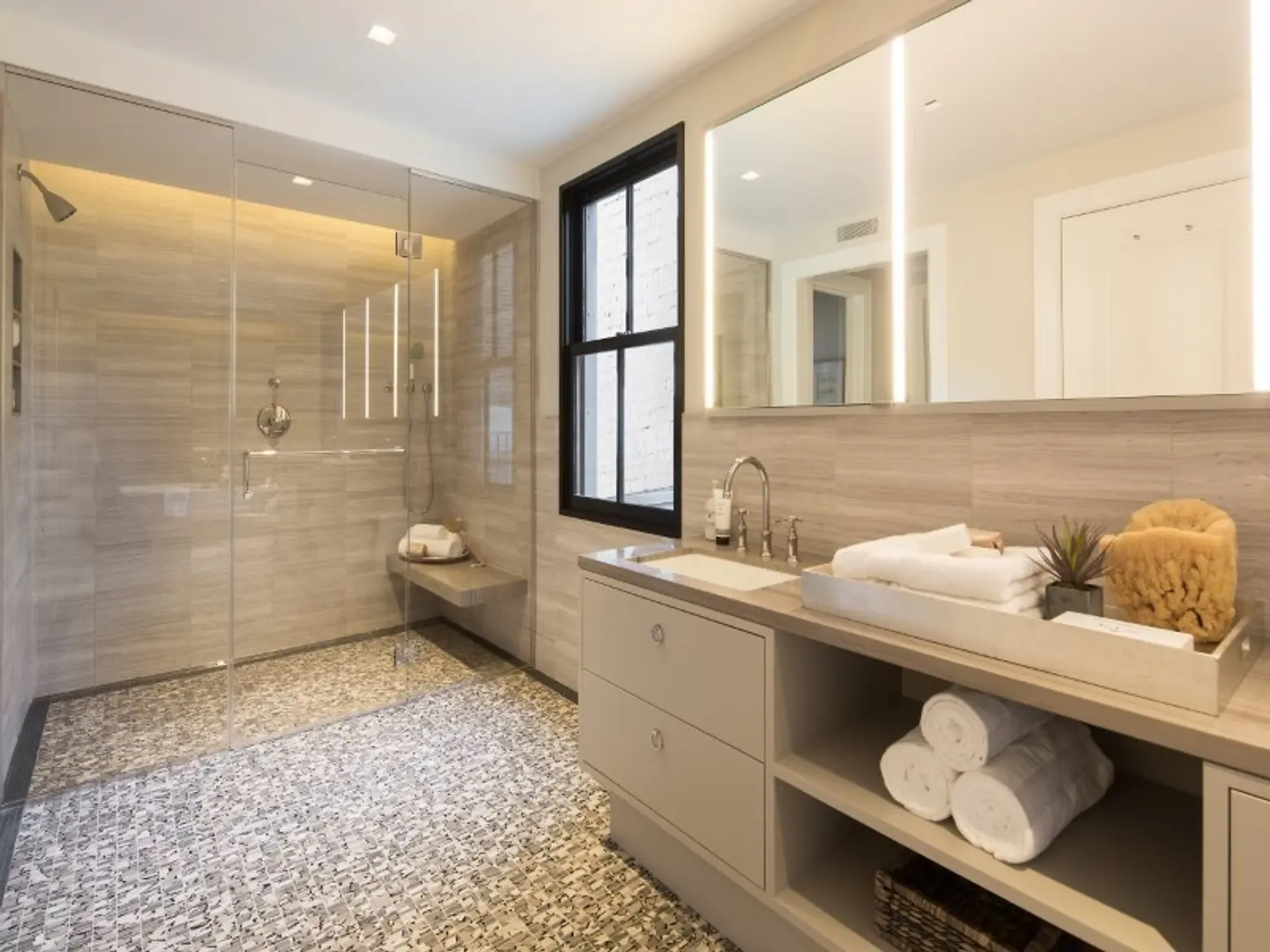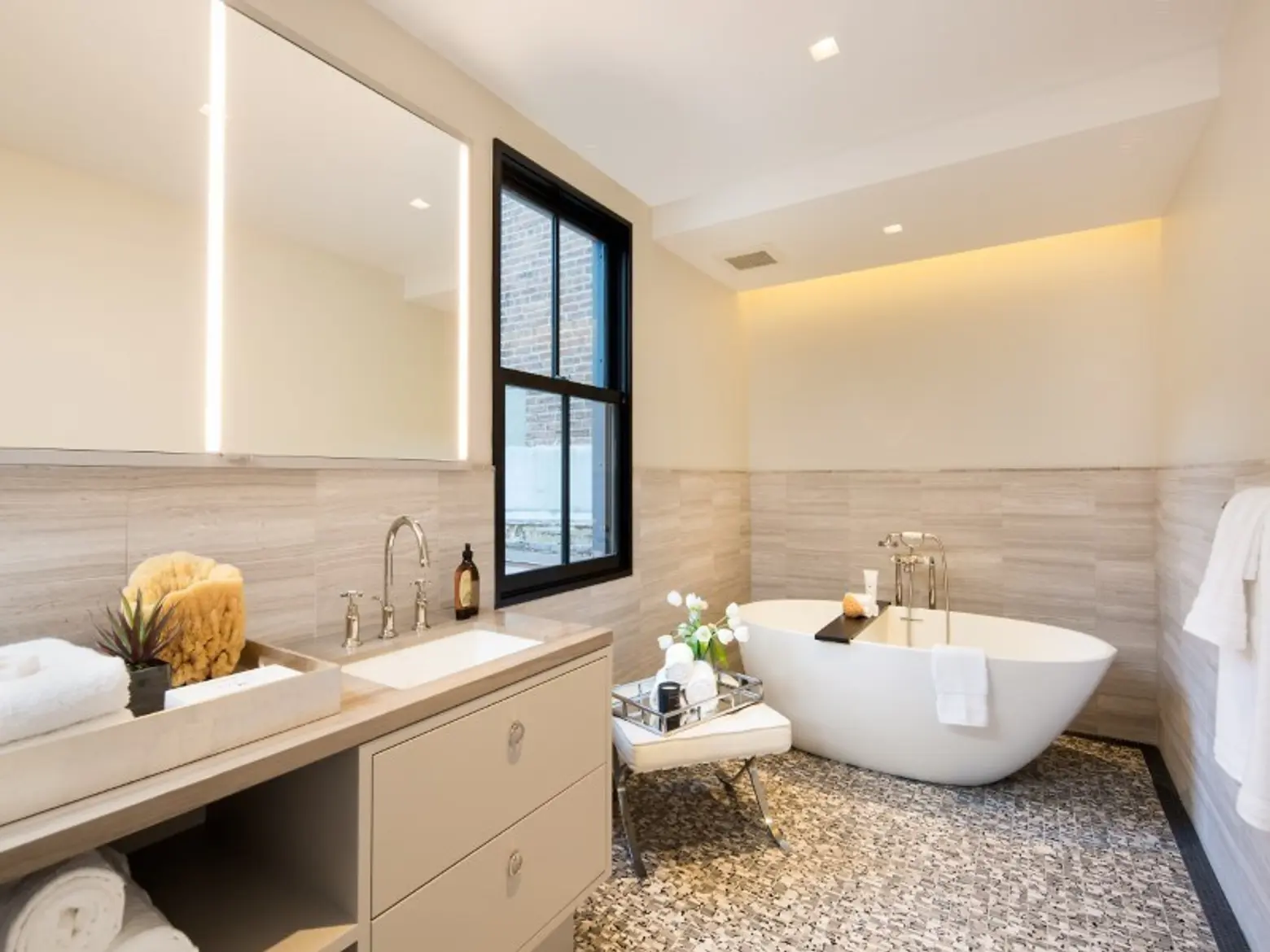 All the bathrooms have heated floors, as well as specially-designed tiles and fixtures.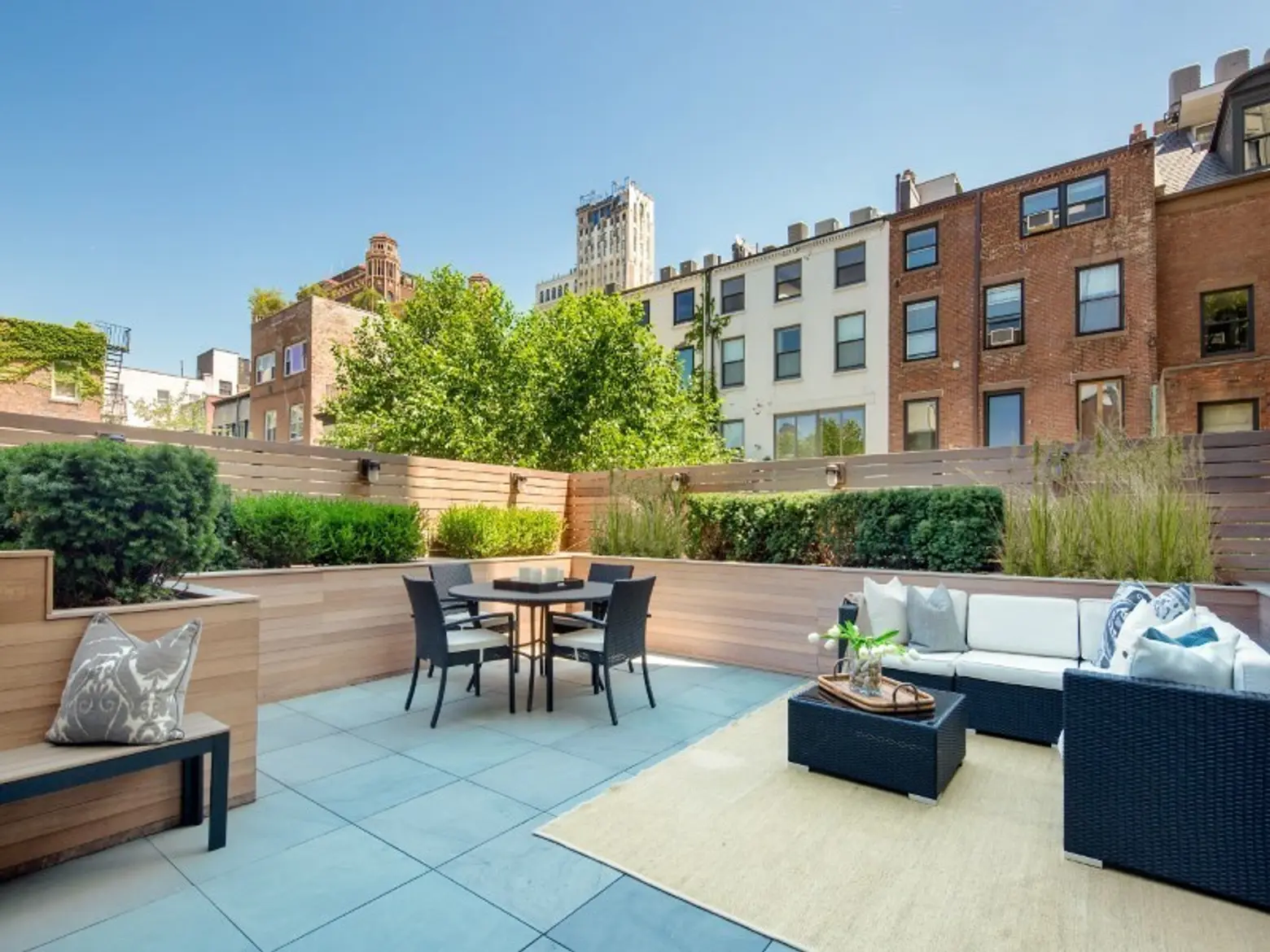 And there's the roof deck, which has lovely landscaping and seating room. This may take the title for the fanciest renovation of a carriage house we've ever seen. What do you think, is it worth $9.95 million?
[Listing: 165 Columbia Heights by Gabriele Devlin for Sotheby's]
[Via Curbed]
RELATED: