For $895K, this Sutton Place penthouse has amazing views of the 59th Street bridge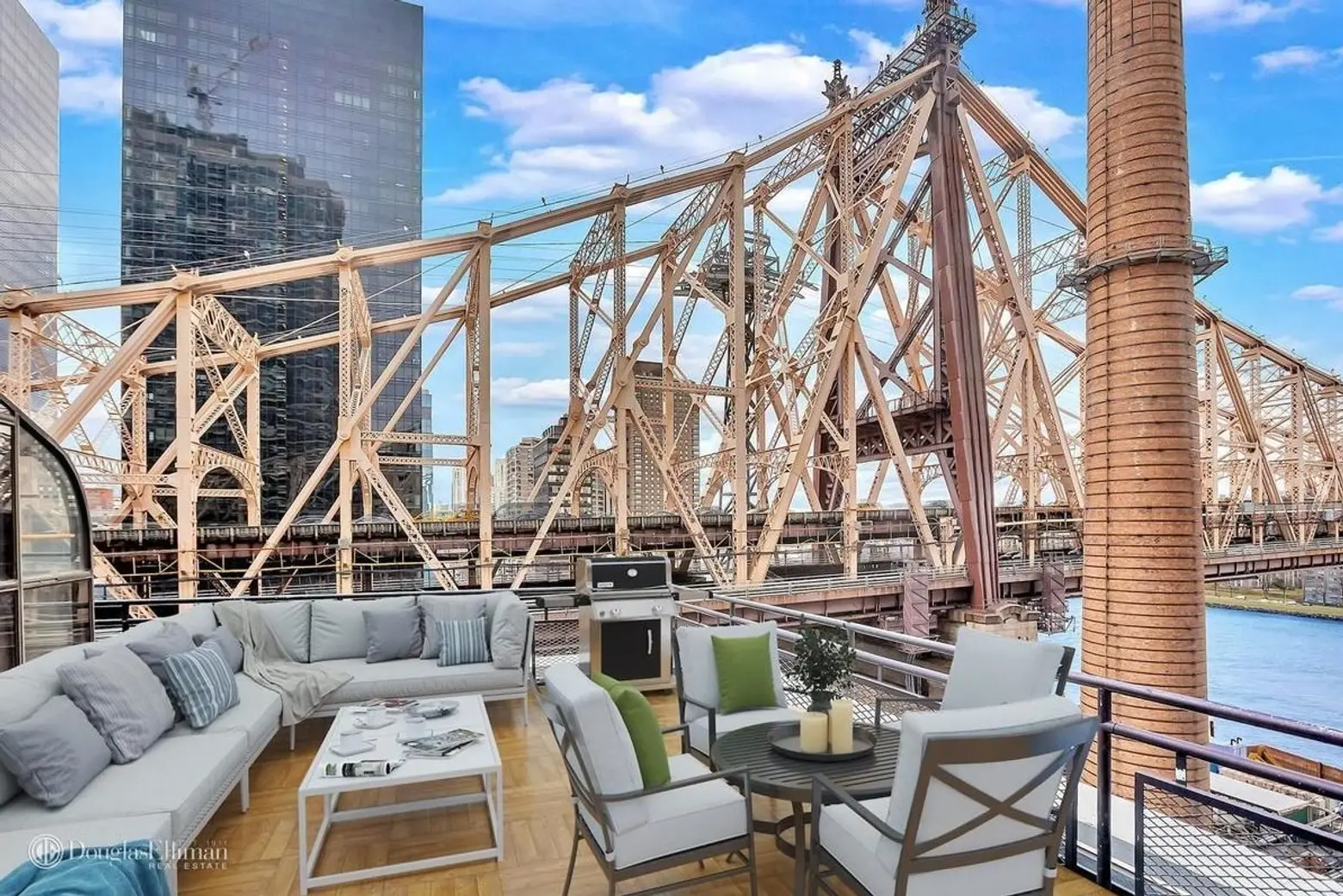 Listing photos courtesy Douglas Elliman
This Sutton Place condo has some of the most unique views we've seen in a long time. One of the penthouse units at 40 Sutton Place, the 1,100-square-foot, one-bedroom apartment is almost entirely encased in solarium windows. From the balcony, it's as if you can reach out and touch the Queensboro Bridge! And all of this can be yours for just $895,000.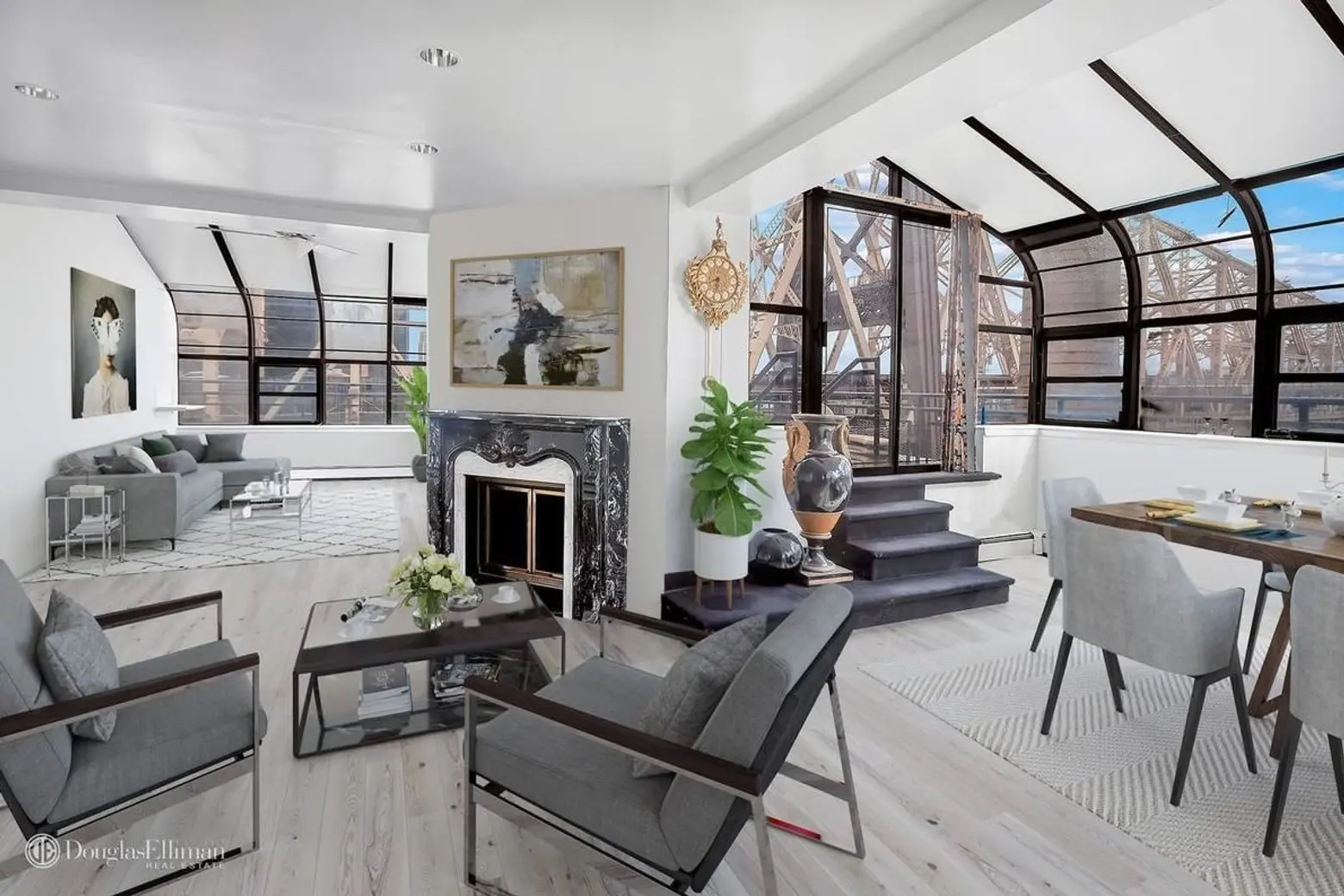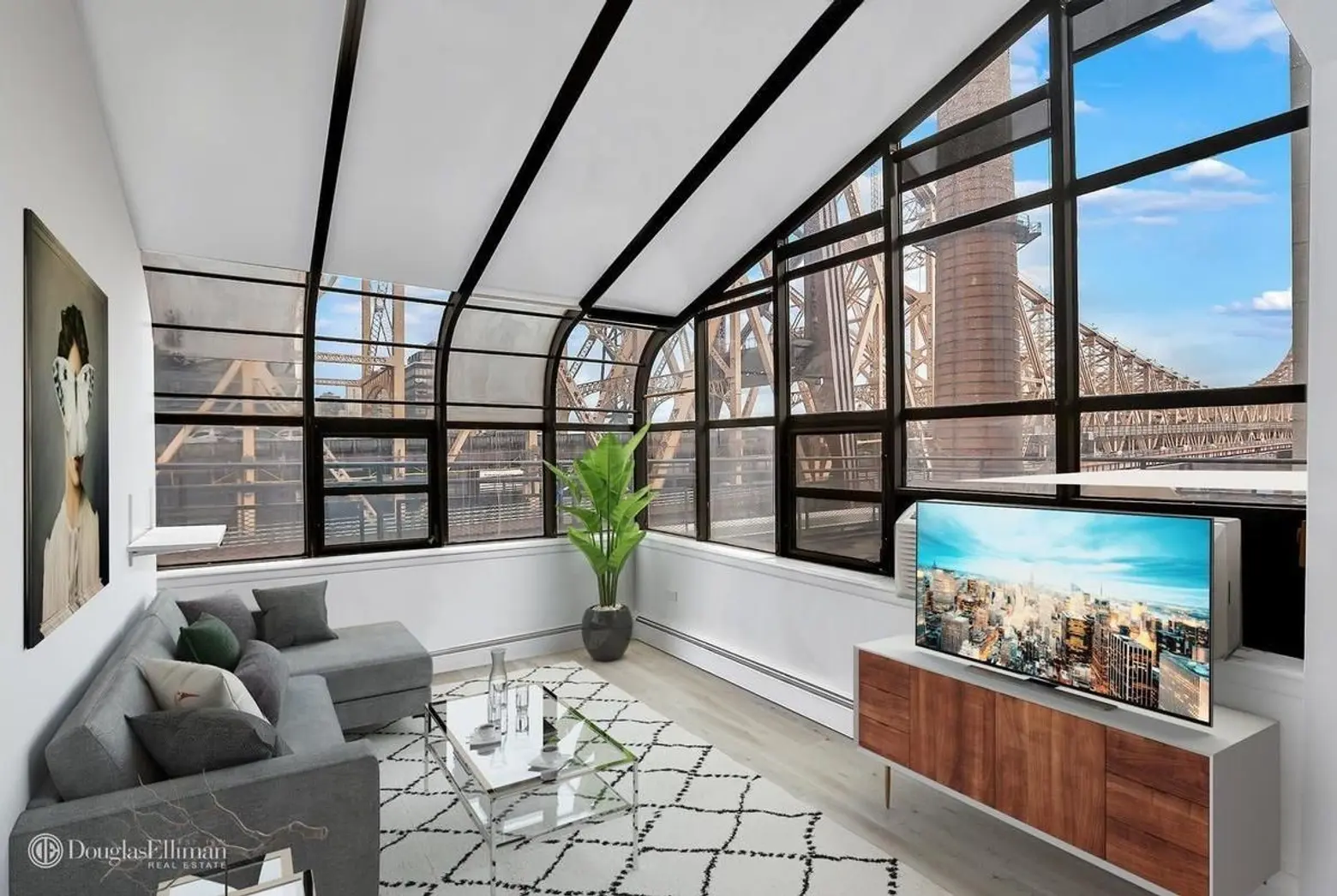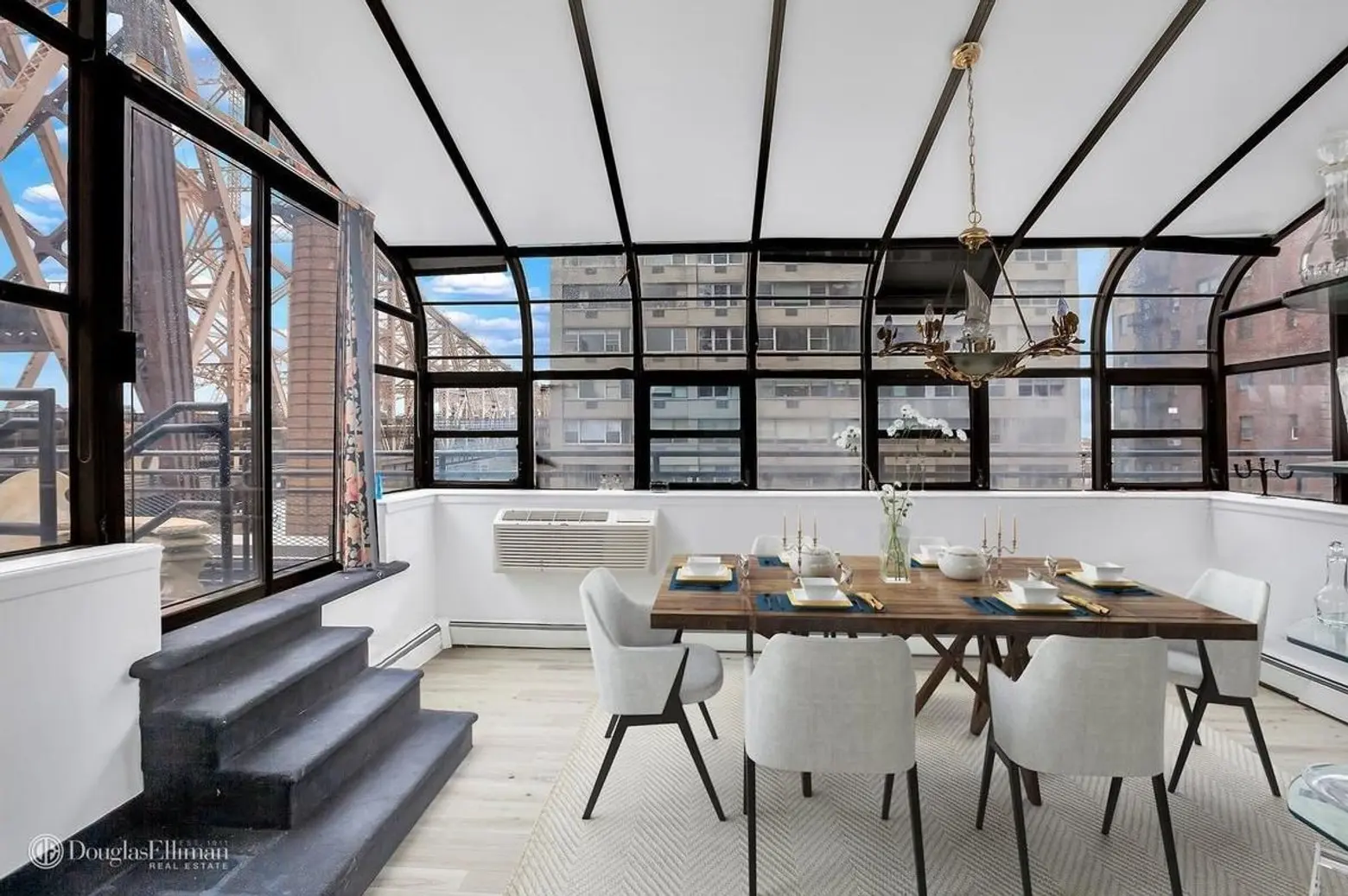 Since the current owners have a love of zebra print (see the gallery below), we decided to show the virtually staged images here to provide a better sense of the space. The living/dining rooms form an L-shape around the 300-square-foot terrace, all of which is surrounded in solarium windows. The space is anchored by a working fireplace.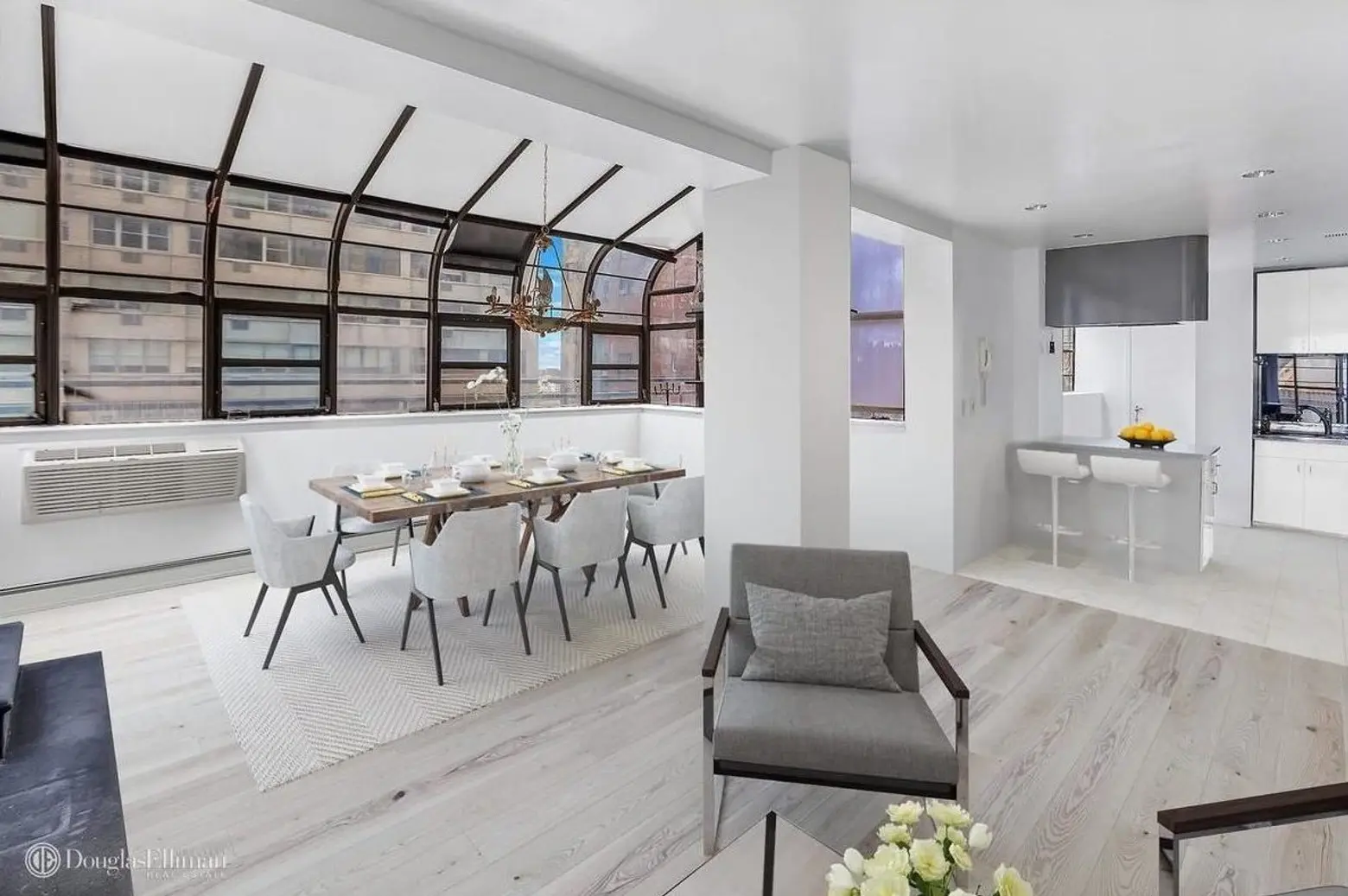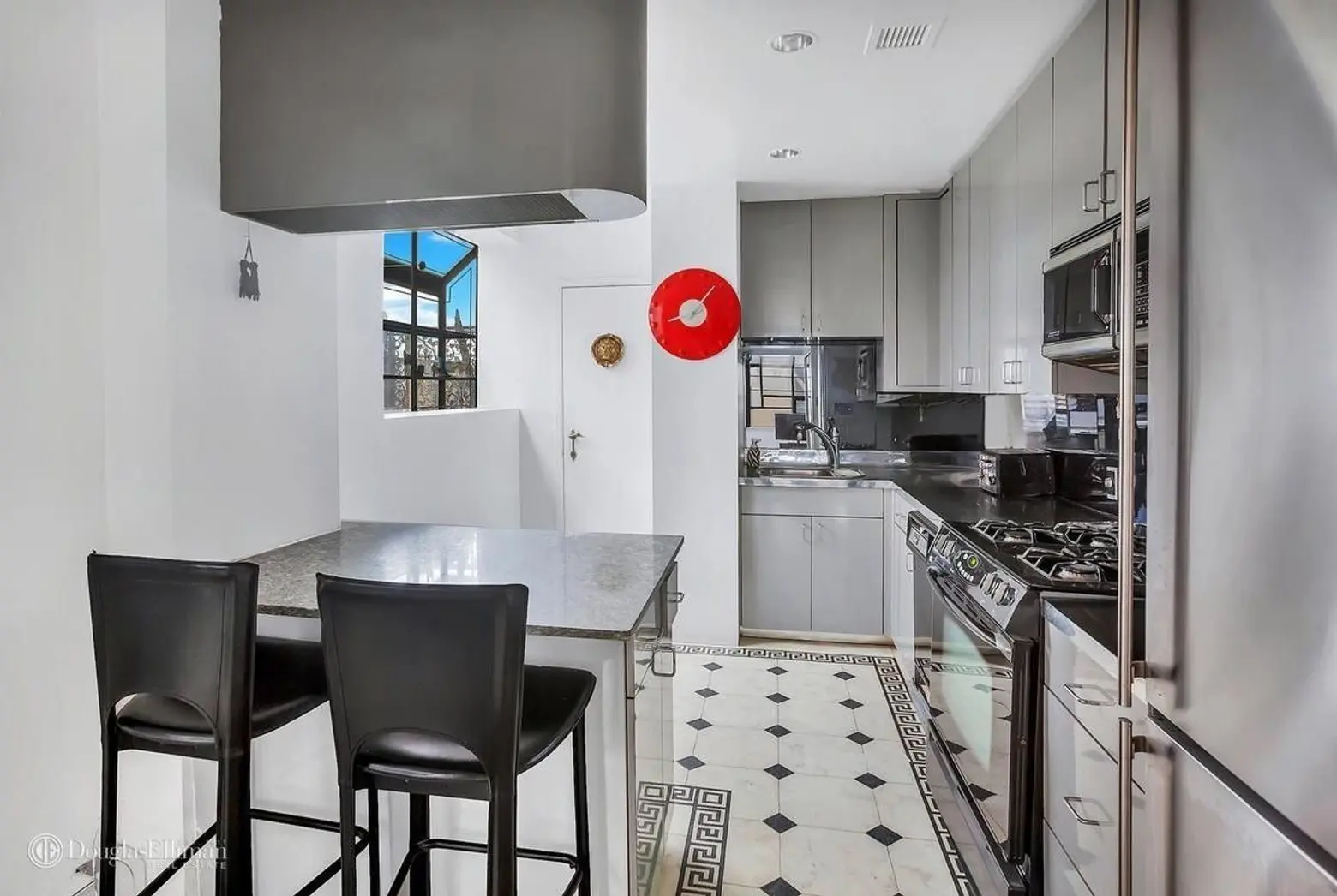 The open kitchen isn't huge, but it has plenty of cabinet space and a nicely sized breakfast bar.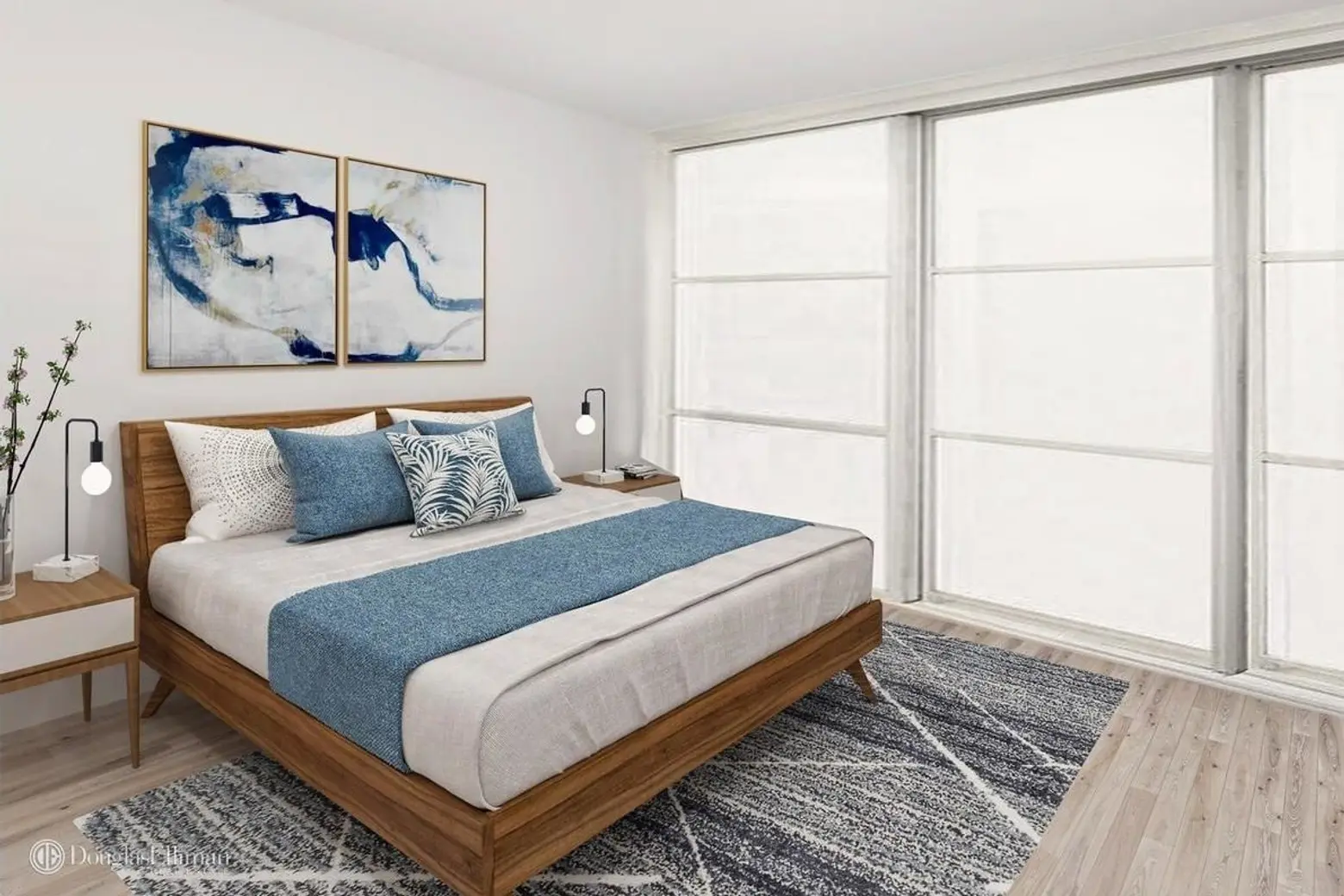 The bedroom has an entire wall of closets and then opens to an upper-level wardrobe warm, which has a full wall of windows. As the listing explains, this space could be reconfigured.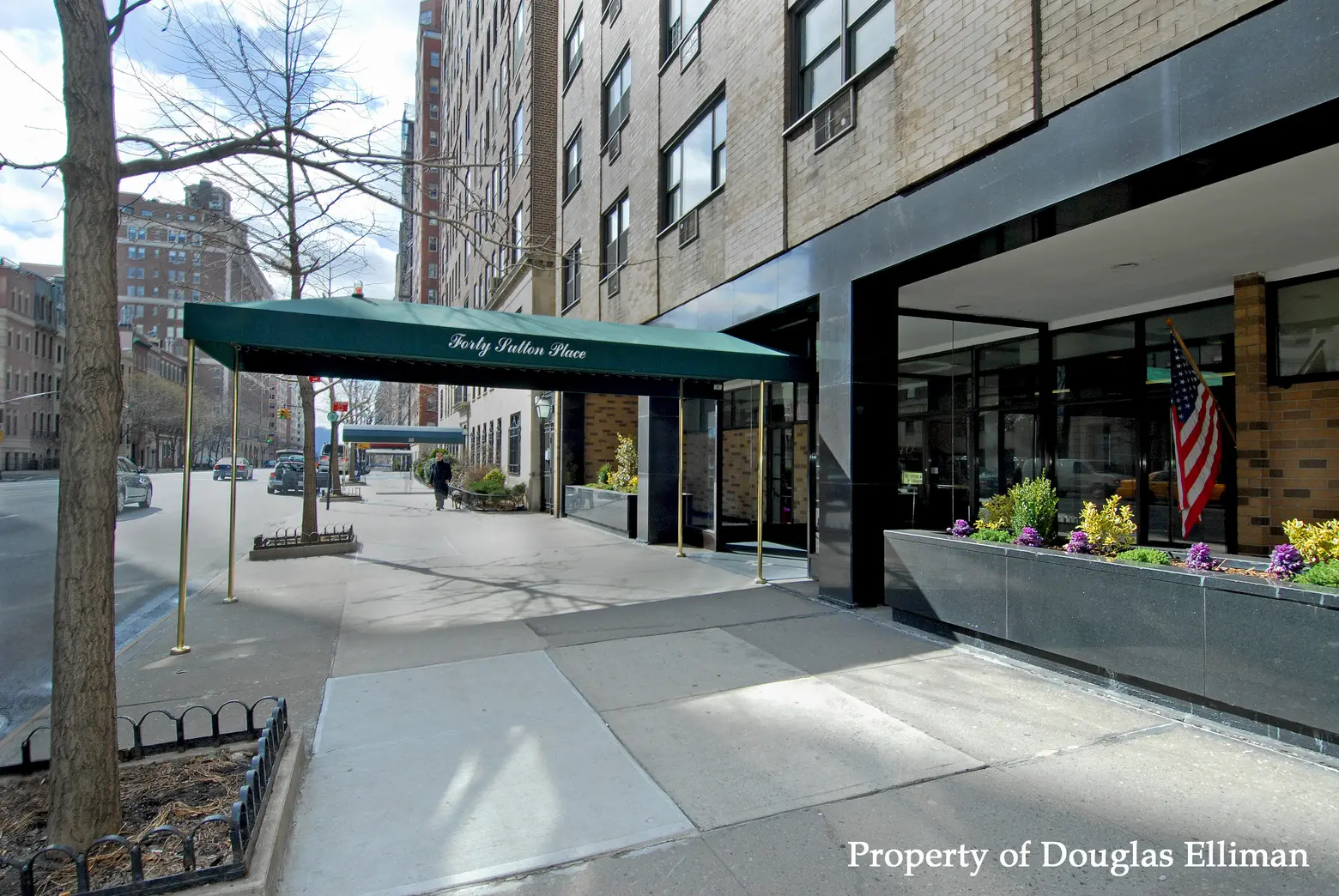 40 Sutton Place is located between East 58th and 59th Streets. It was built in 1954 and converted to condos in 1985. It's the only full-service condominium in the neighborhood, offering a 24-hour doorman, live-in super, laundry room, bike storage, and large storage units (the current owner has two, which are $60 each).
[Listing details: 40 Sutton Place, PH10M at CityRealty]
[At Douglas Elliman by Jillian Adler and Melinda Sicari]
RELATED:
Listing photos courtesy Douglas Elliman