For $12M, combine these two historic Harlem townhouses for the mansion of your dreams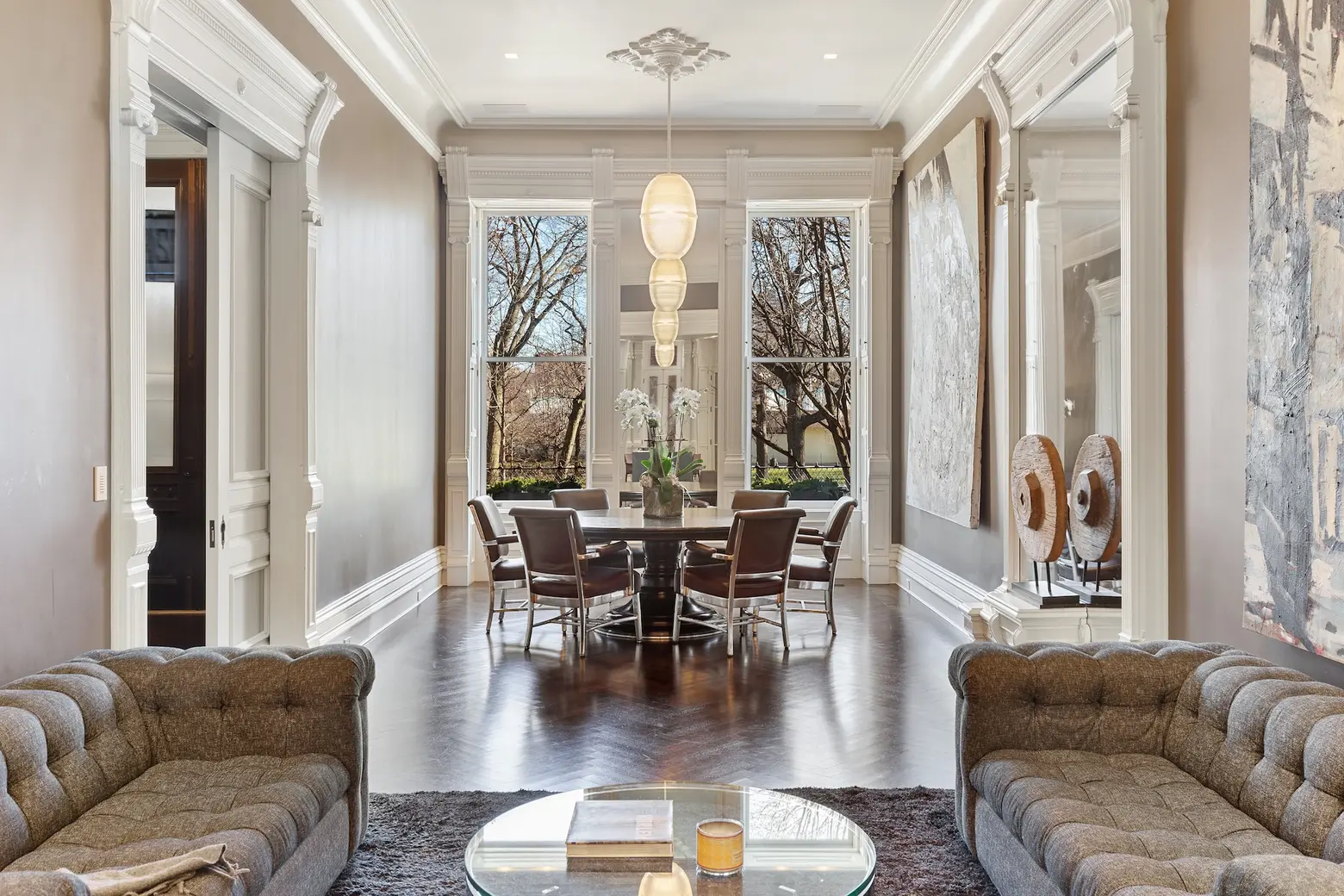 Two neighboring Harlem townhouses have seen a big price drop since hitting the market last year. First listed for a combined $27 million, the historic homes at 32 and 33 Mount Morris Park West are currently listed separately for $7.95 million and $3.95 million, respectively. The 7,000-square-foot, five-bedroom property at 32 Mount Morris Park has been respectfully gut-renovated, while the townhouse next door, which has the same footprint and unique architectural elements, needs restoration work.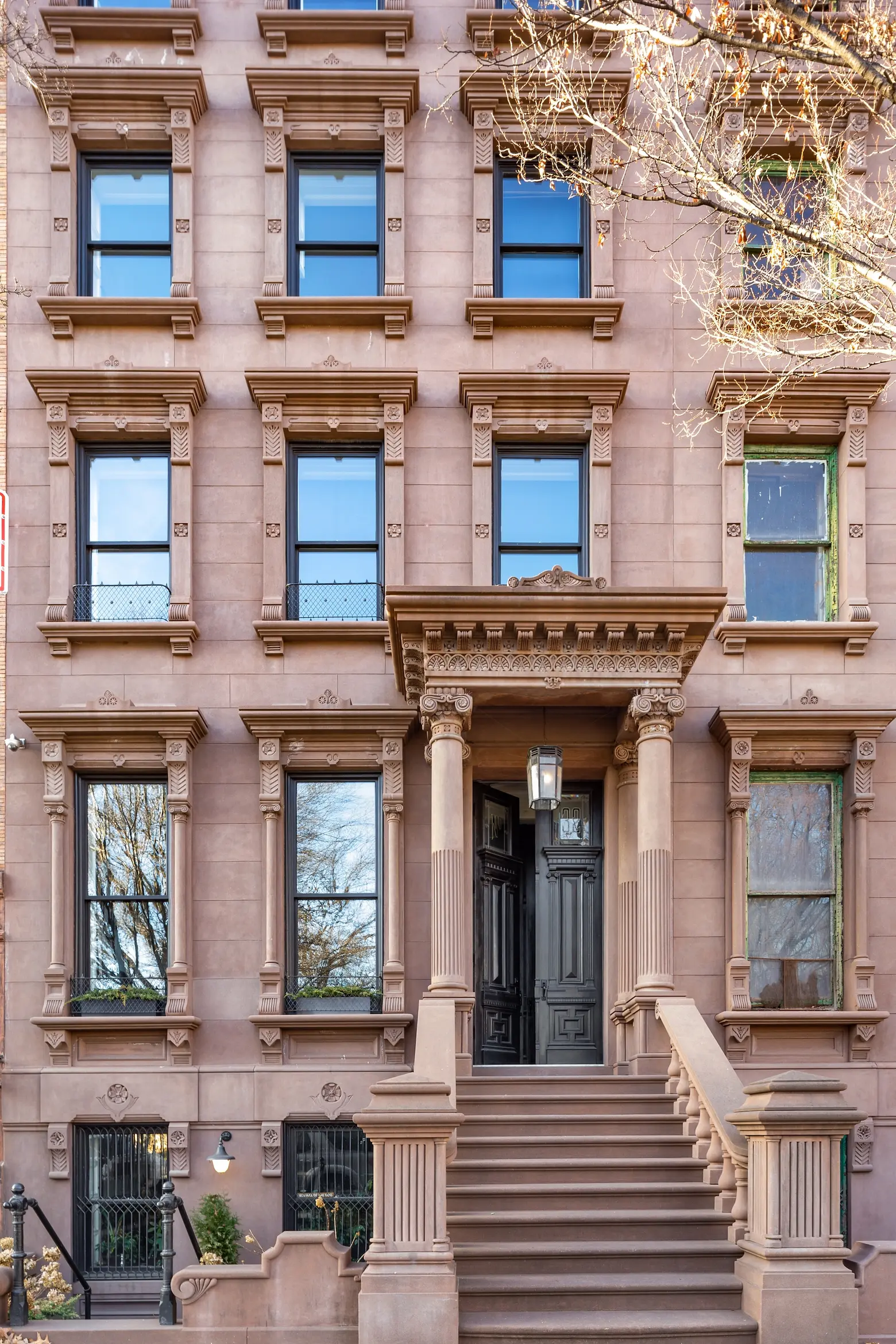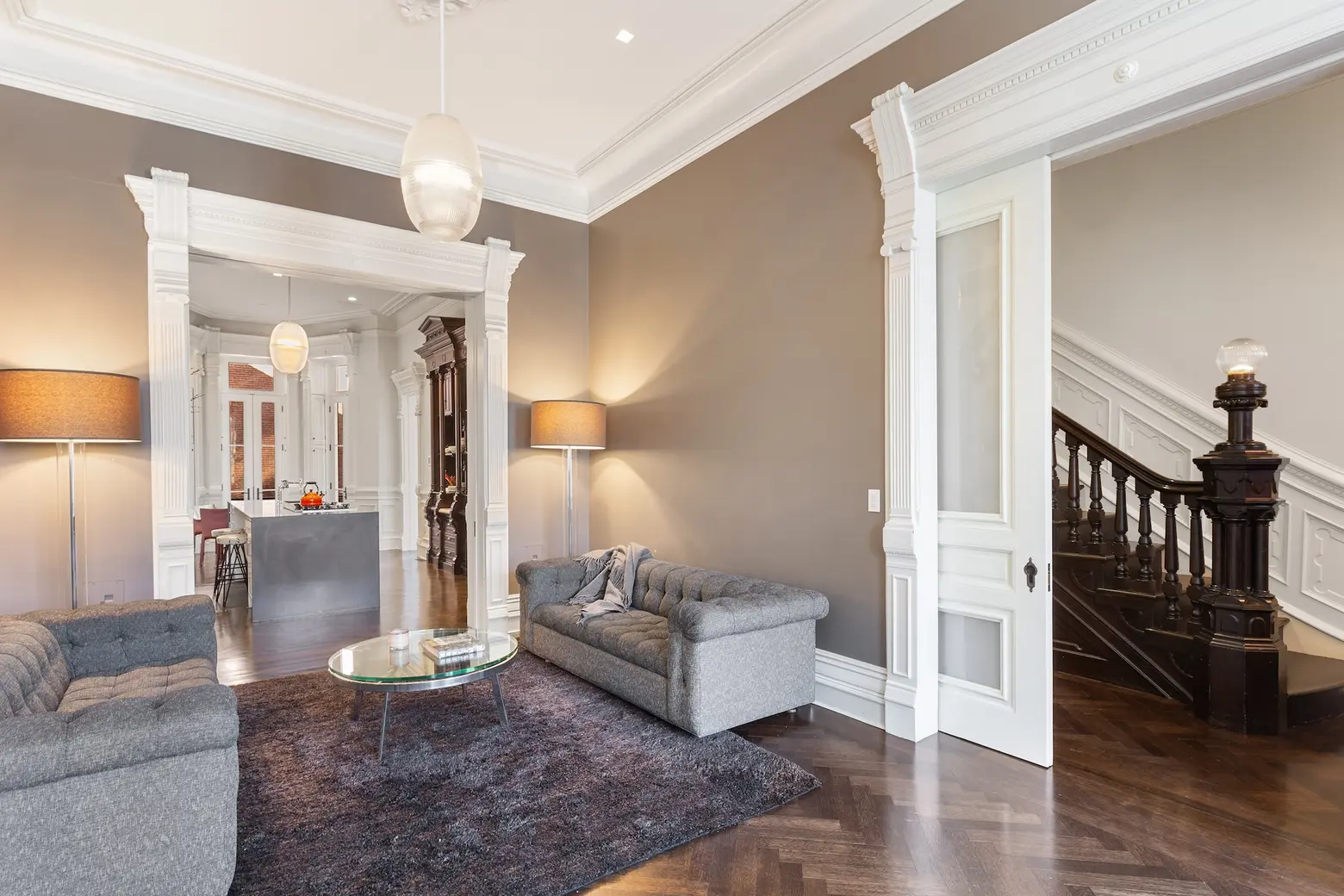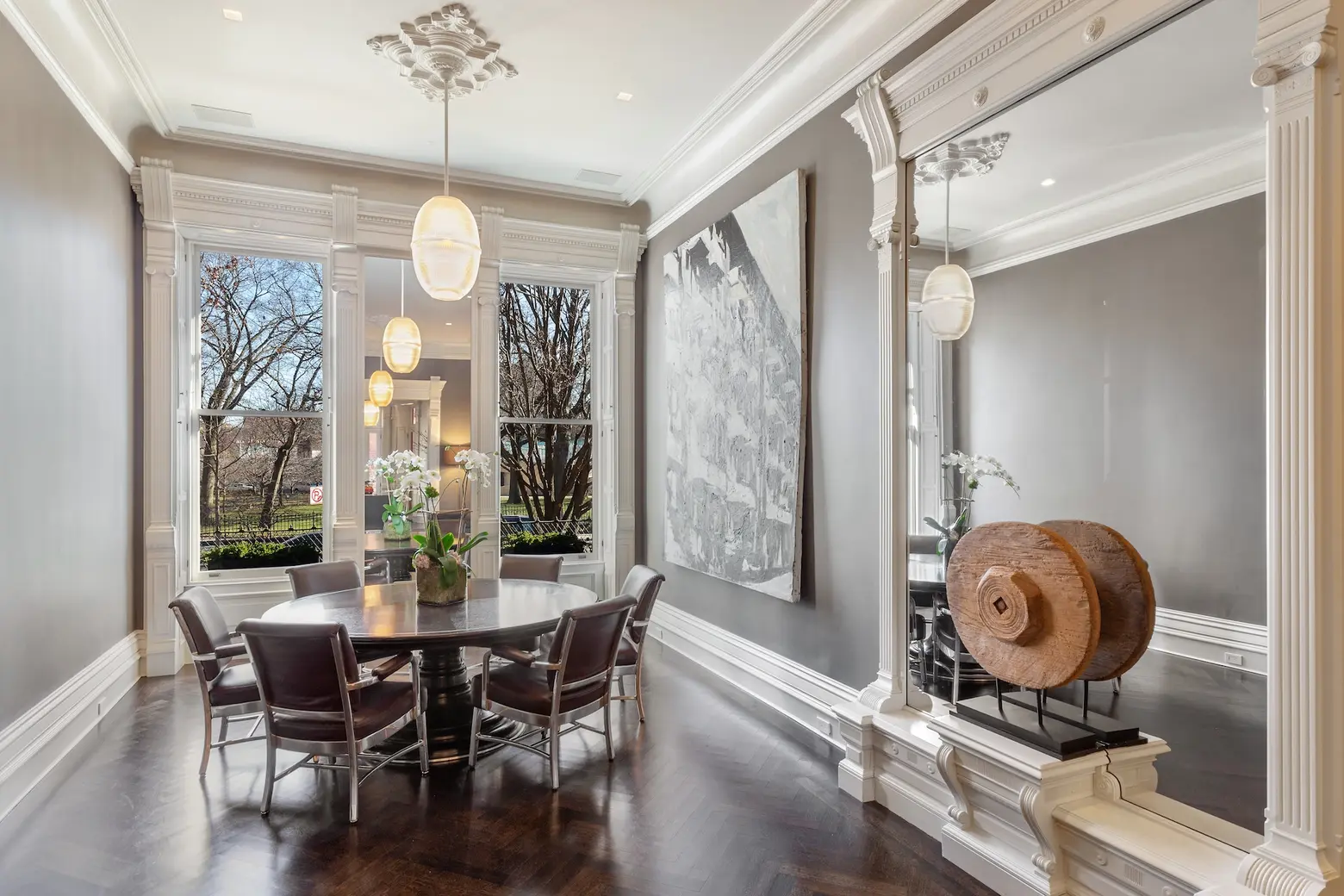 The Marcus Garvey Park-facing homes were built in 1888 as part of a four-home complex owned by John Dwight, the founder of baking soda company Arm & Hammer. The refurbished townhouse was built for Dwight's daughter Clara and her husband General Alexander Phoenix Ketchum, a Civil War commander.
Interior designer Brad Linard, who owns both properties, gave the one townhouse a $2.5 million renovation. And with its incredible attention to historic detail–seen in the preservation of nine working fireplaces, incredible built-in shelving, pocket doors, and ceiling rosettes– it really shows.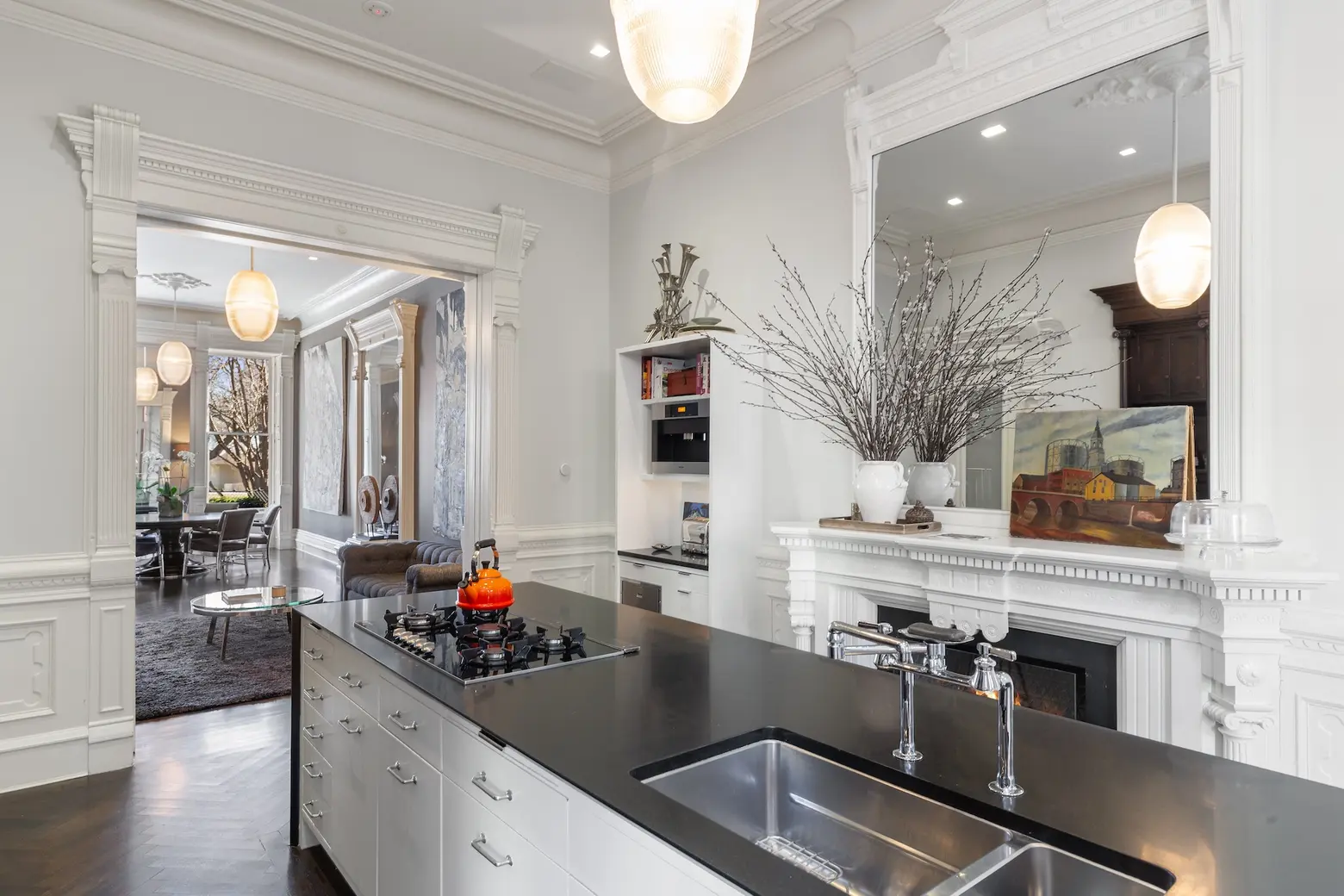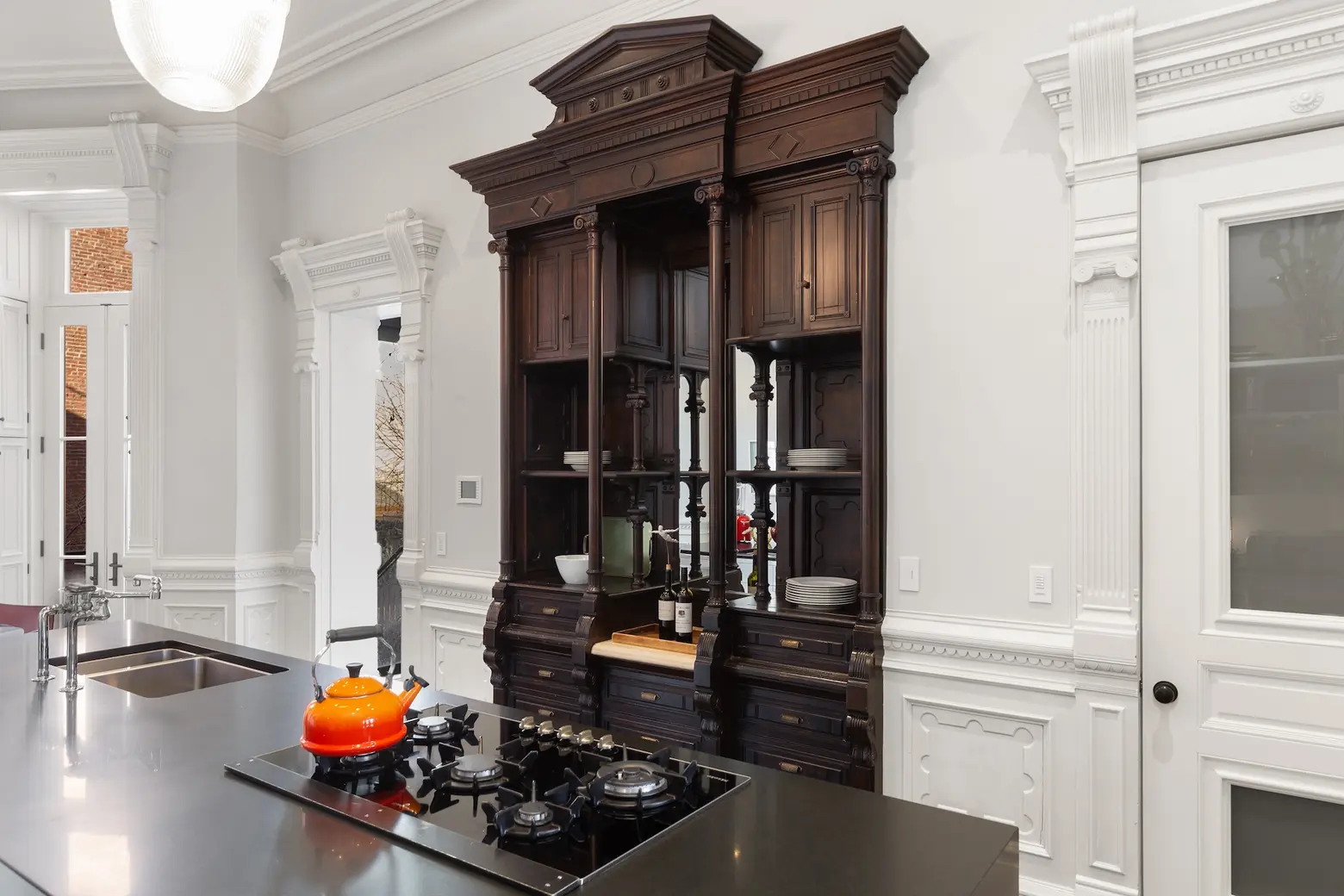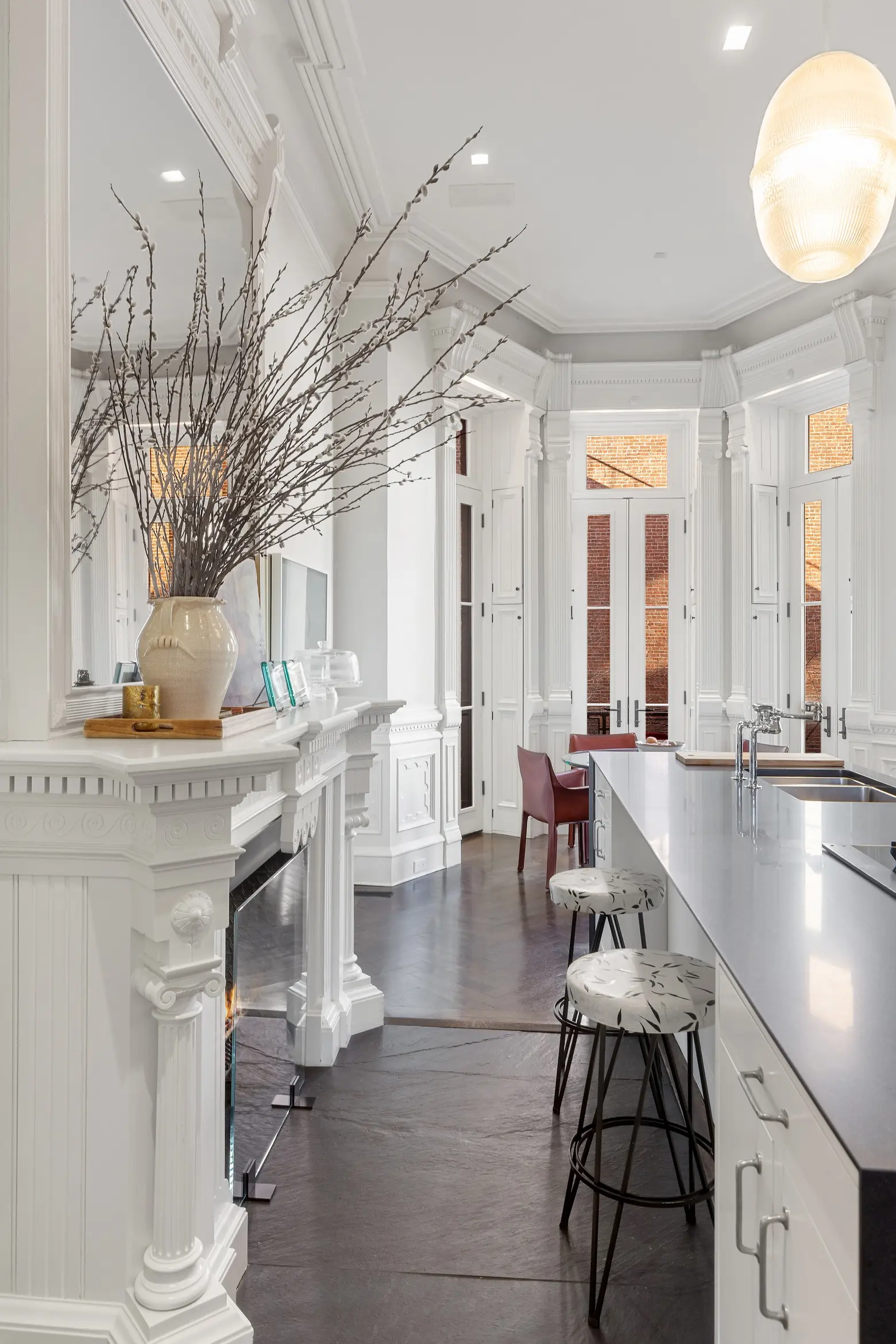 The parlor floor boasts nearly 13-foot-tall ceilings and a grand staircase that features original woodwork. On this level, there is a family room with a fireplace, a dining area, and an eat-in chef's kitchen.
The kitchen, which also has its own fireplace, overlooks a landscaped garden and comes equipped with appliances like a Sub Zero refrigerator, Viking oven, and Miele dishwasher. Design elements like its elaborate moldings, French doors that step out onto a terrace, and built-in shelving, make the space truly unique. An elevator services all floors, including the basement.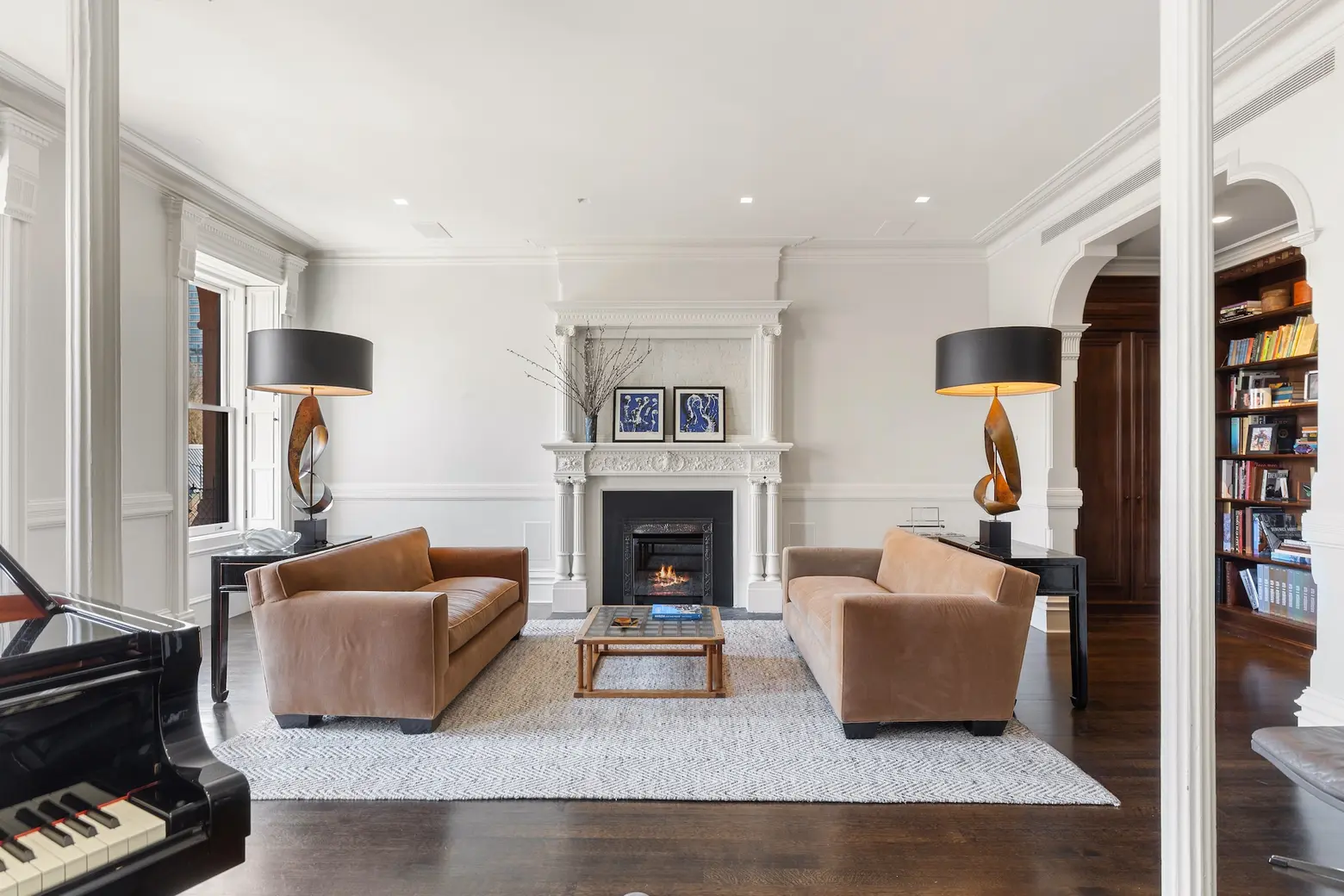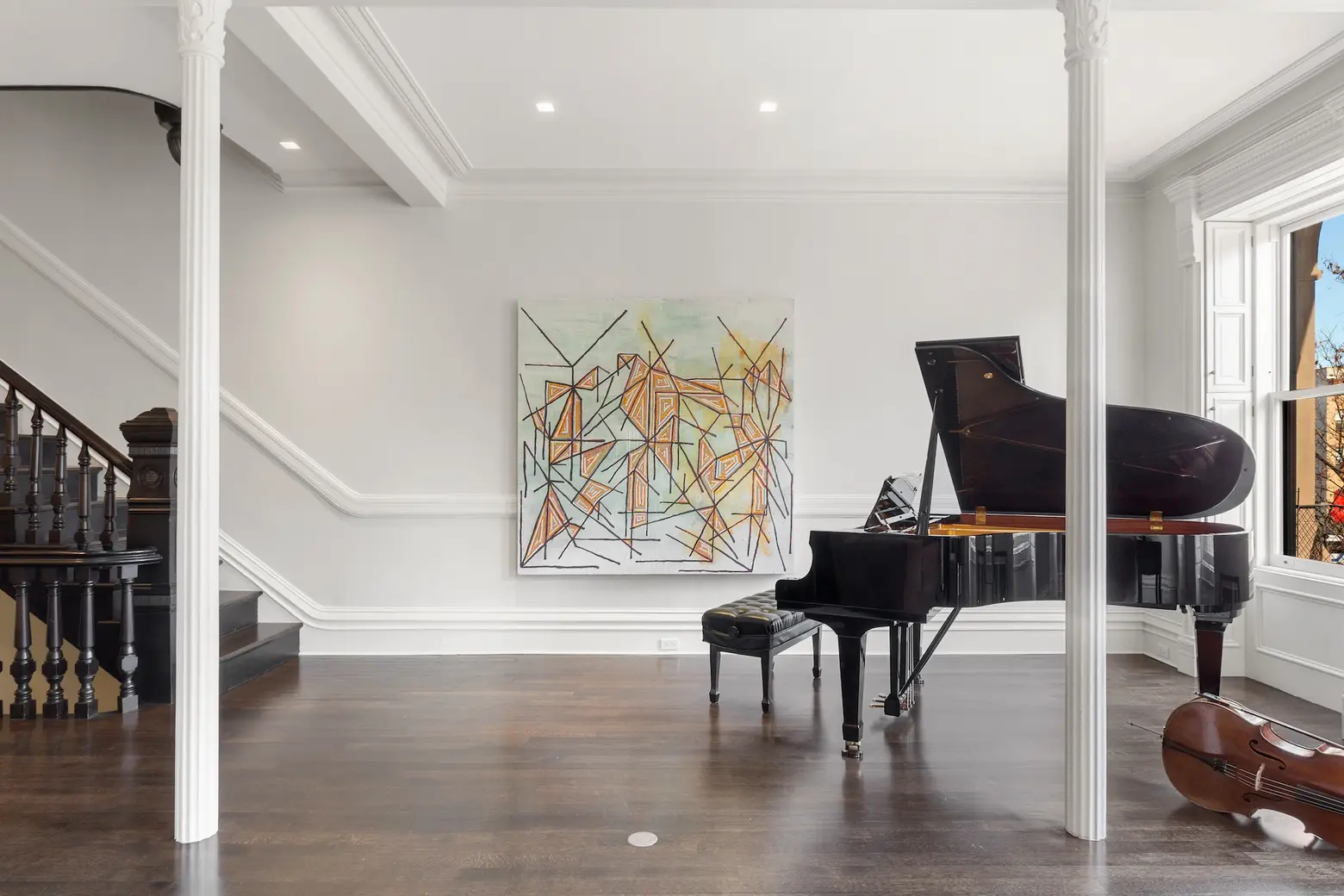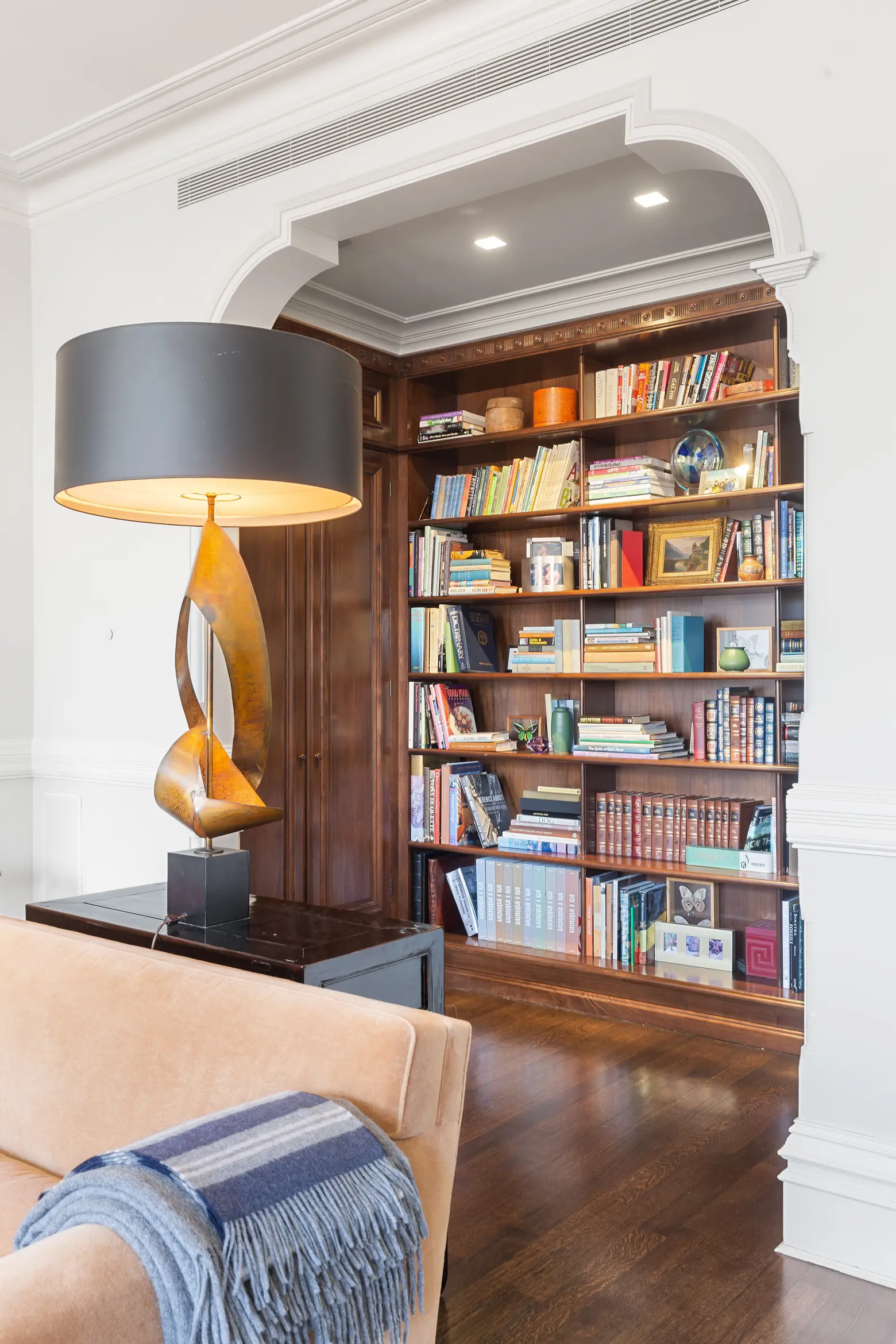 Cast-iron columns and an elegant archway are found on the second level. The spacious open layout includes a formal living room and a library alcove with storage. There is a guest bedroom with an en-suite bathroom and an additional powder room on this floor.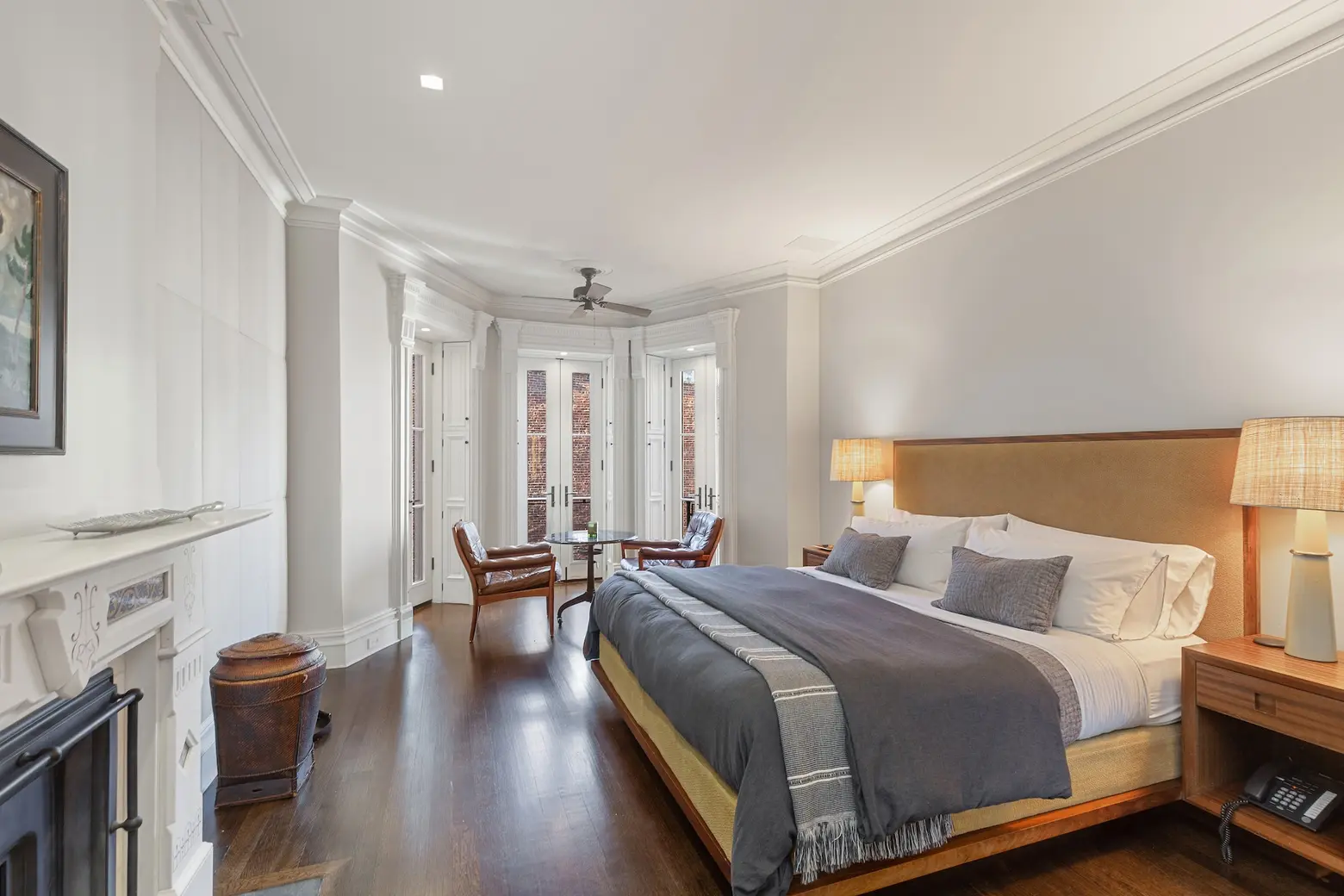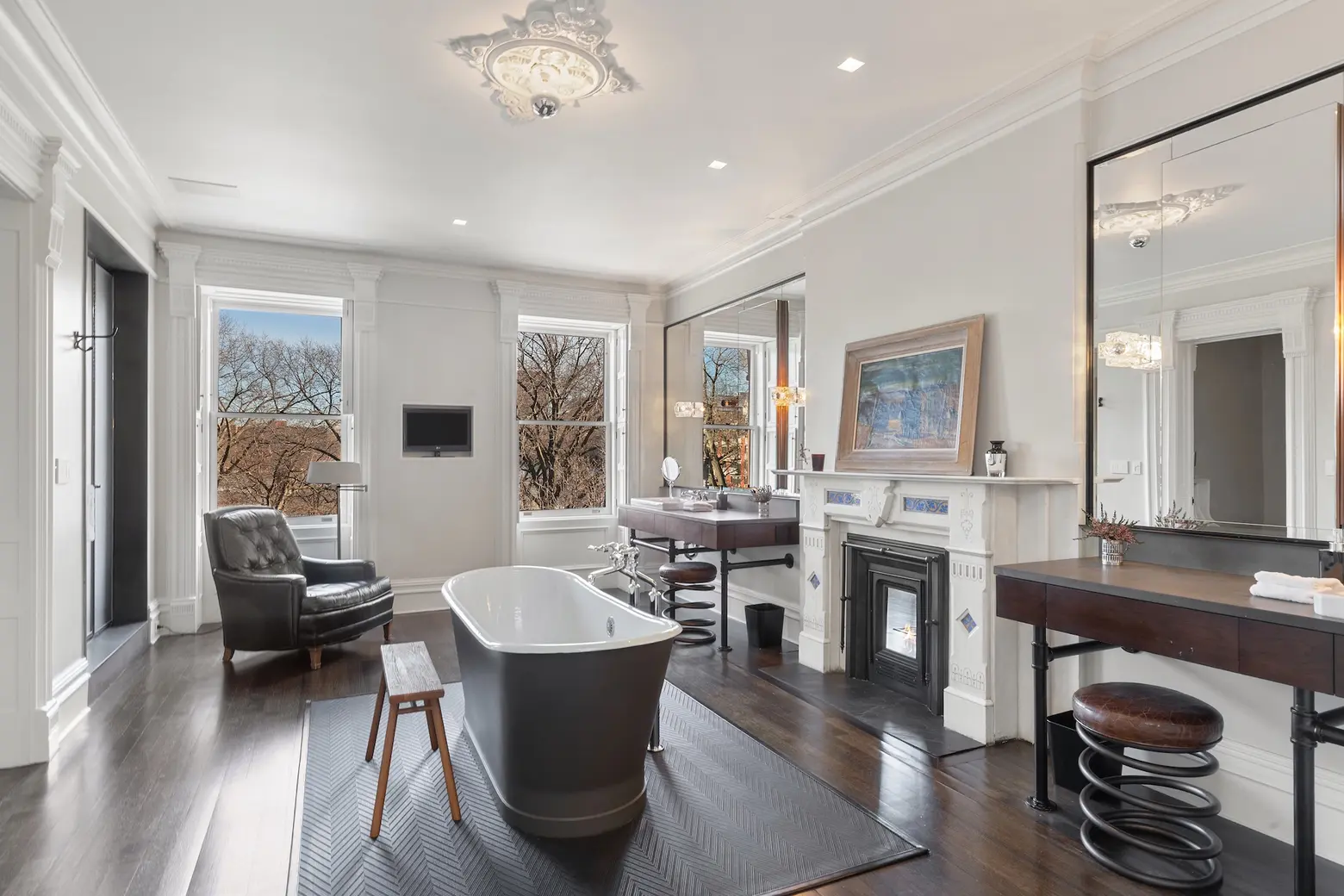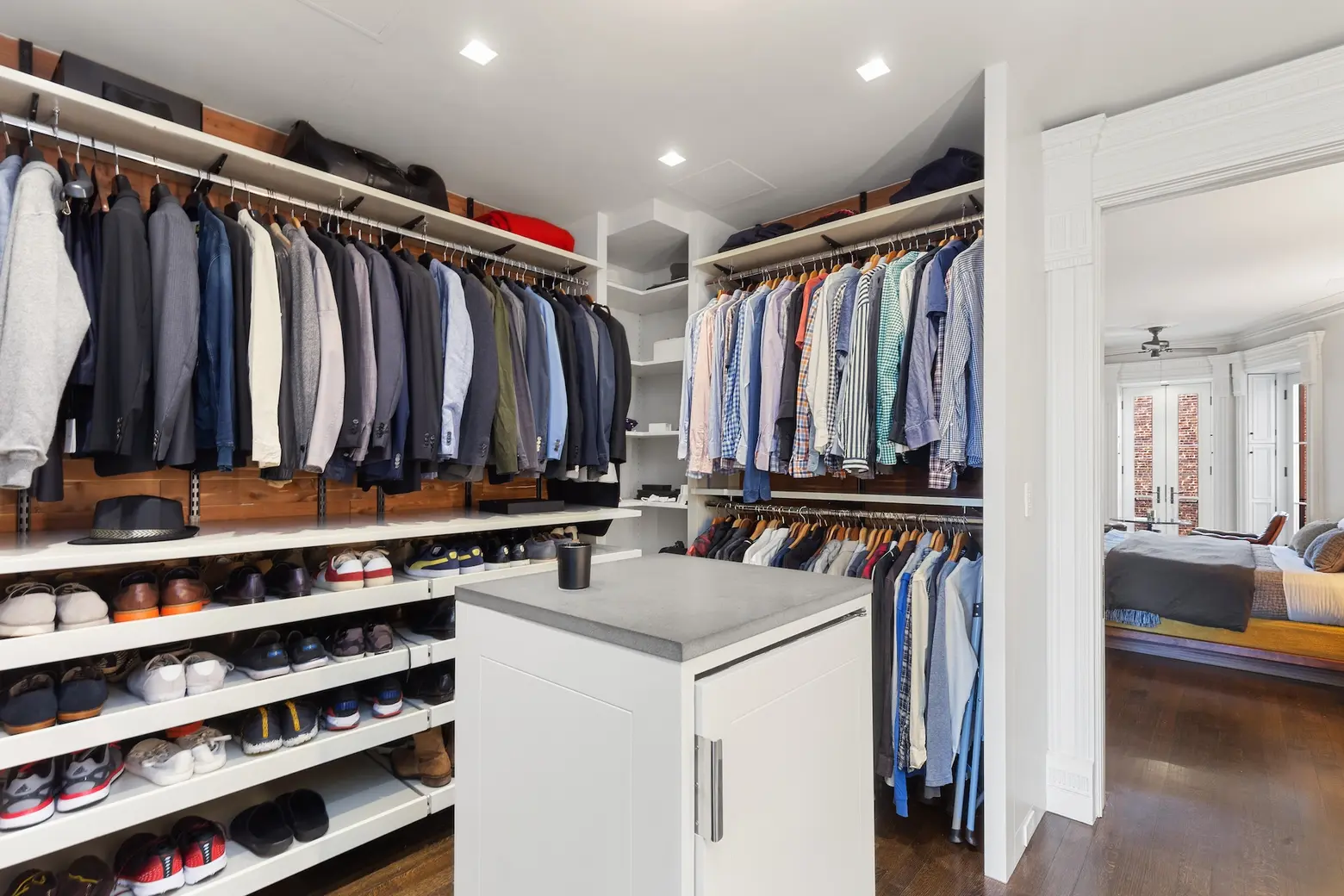 The three-room master suite is subtly luxurious, with an obvious sophisticated style without being over the top. The bedroom contains a beautiful working fireplace, sitting area, and a terrace that faces the garden.
A massive bathroom the size of some studio apartments sits on the other end of the master wing and boasts a cast iron-ceramic floating tub in the middle of the room, as well as a huge standing shower. There are two separate vanities with large mirrors on either side of another fireplace. Sandwiched between the bedroom and bath is a closet with four wardrobe cabinets and a table with a built-in refrigerator.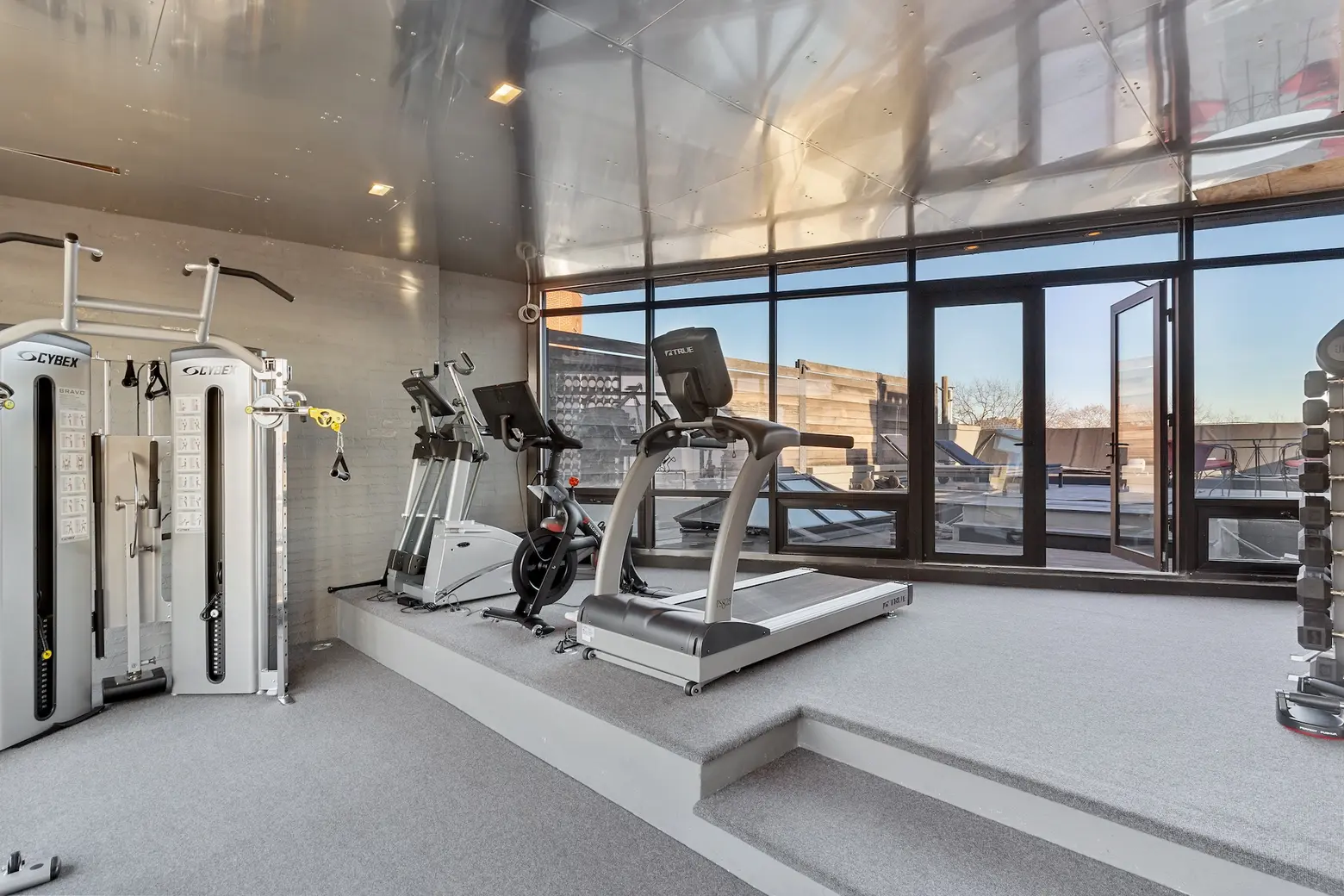 Above the master suite, there are two bedrooms (of course with mantled, working fireplaces) with two bathrooms on this floor. A galley kitchen in the middle of the floor leads to the fifth and final level. A rooftop glass-enclosed gym with two outdoor spaces on either side is found on this top level.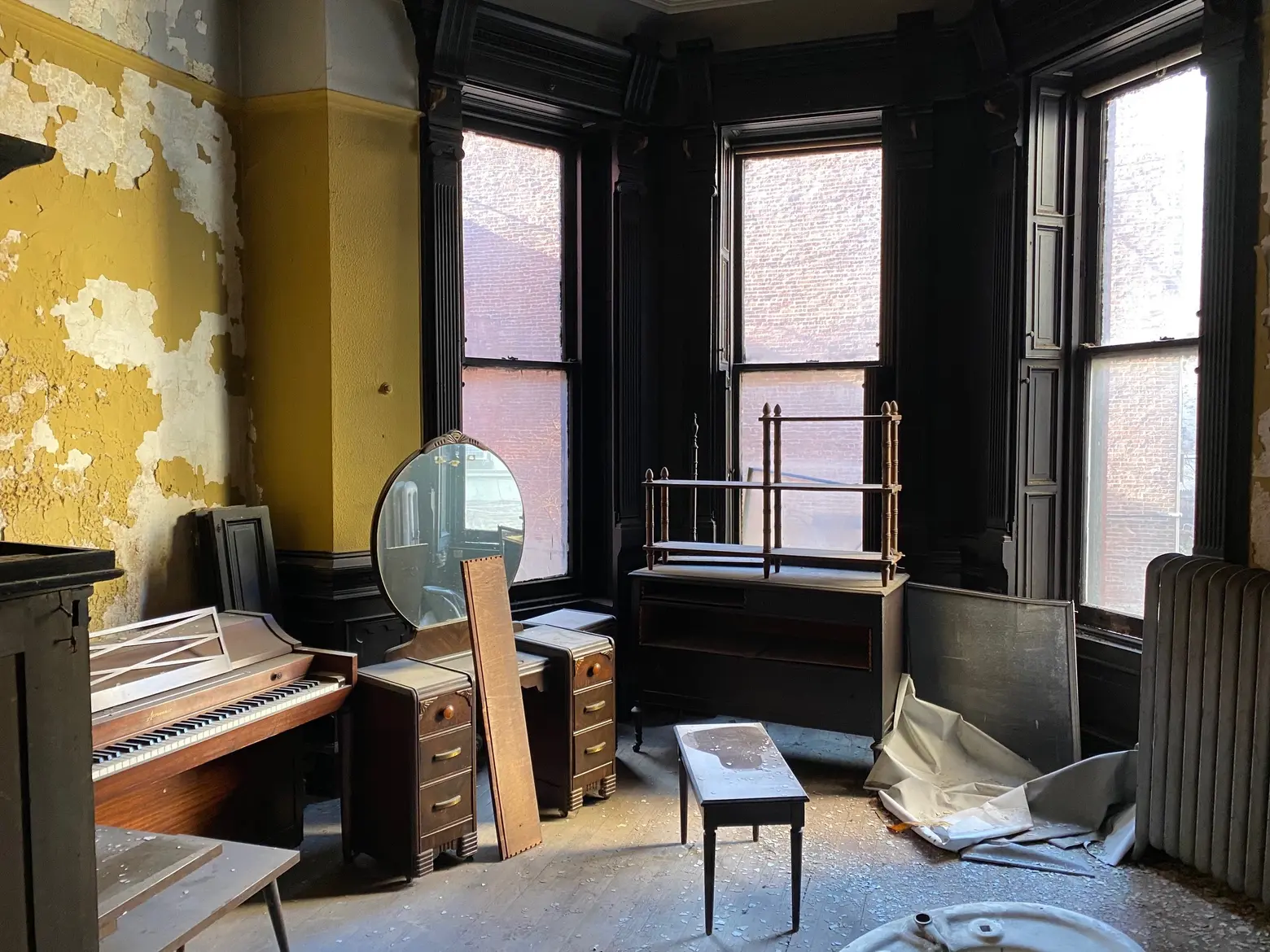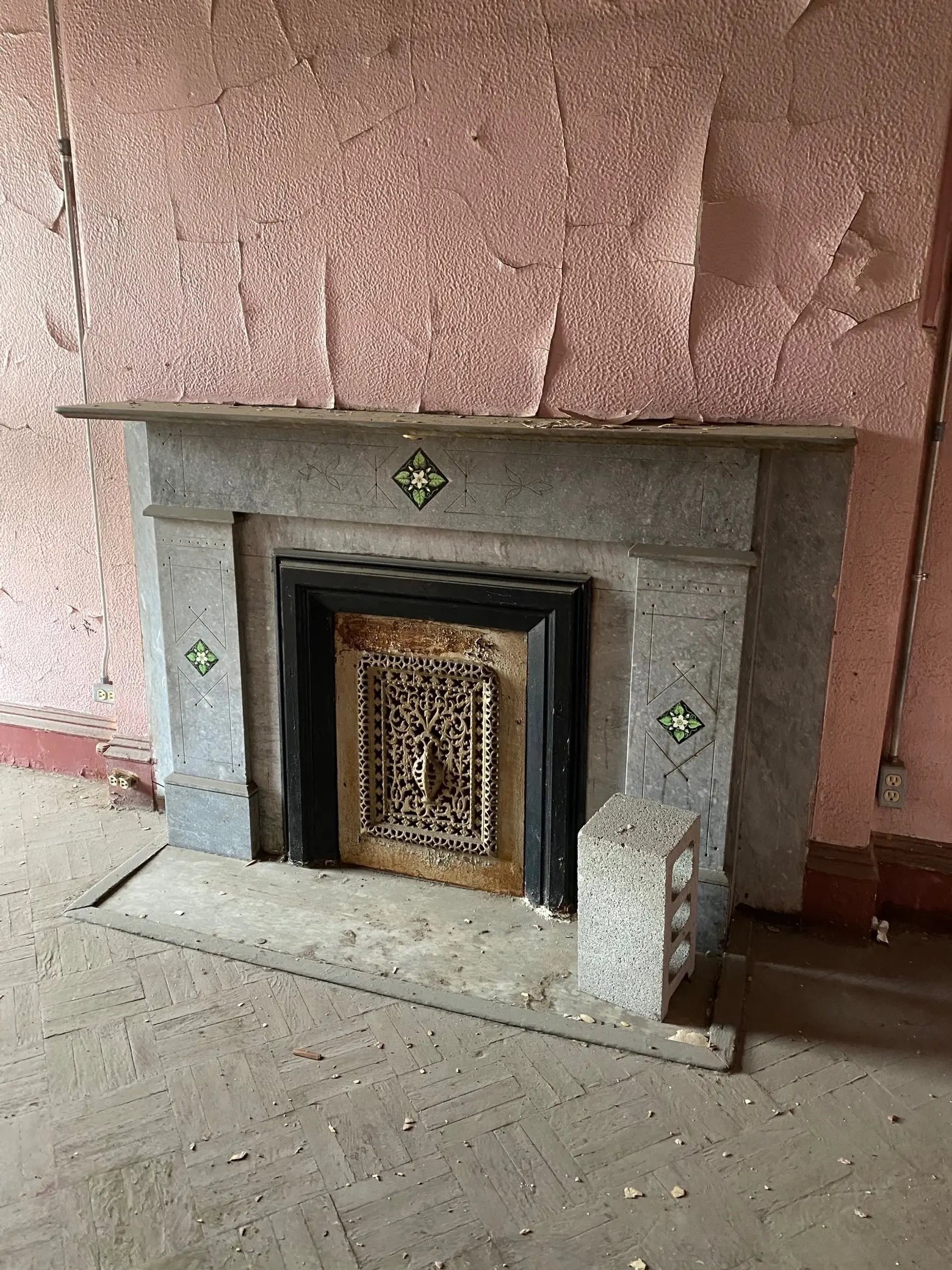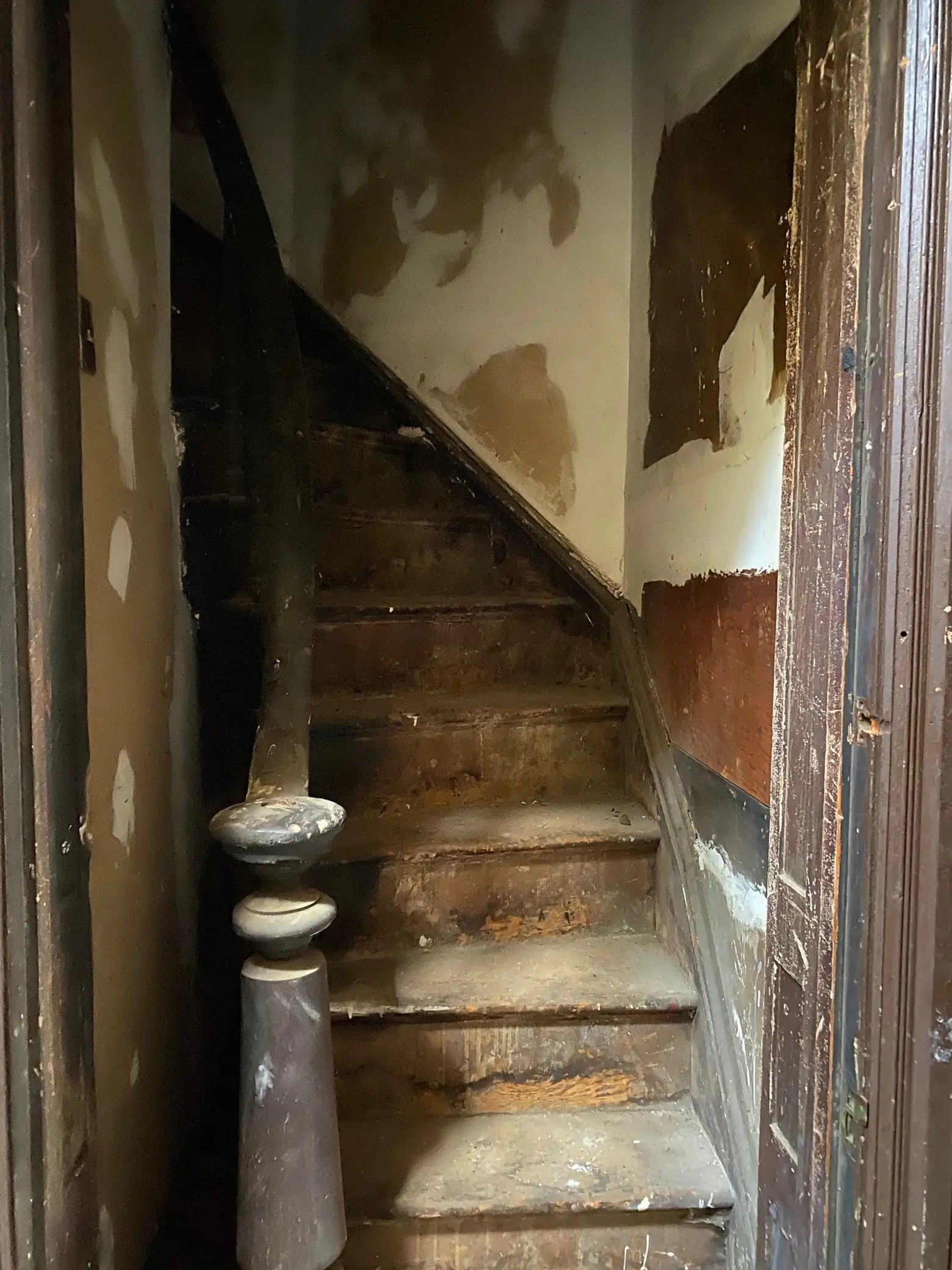 At 33 Mount Morris Park West, nearly identical original elements, including the woodwork, wainscotting, and mantles, can be found. This property also measures 7,000 square feet, along with a garden. Combining the homes could create a 50-foot-wide mansion of more than 18,000-square-feet.
[Listing: 32 Mount Morris Park West by Scott Stewart, Cathy Fuerth, and David Ayers for The Corcoran Group]
[Listing: 33 Mount Morris Park West by Scott Stewart, Cathy Fuerth, and David Ayers for The Corcoran Group]
RELATED: 
Photos of 32 Mount Morris Park by Al Siedman of VHT, courtesy The Corcoran Group; Photos of 33 Mount Morris Park by Scott Stewart of The Corcoran Group