Fearless Girl and Charging Bull statues might relocate from Wall Street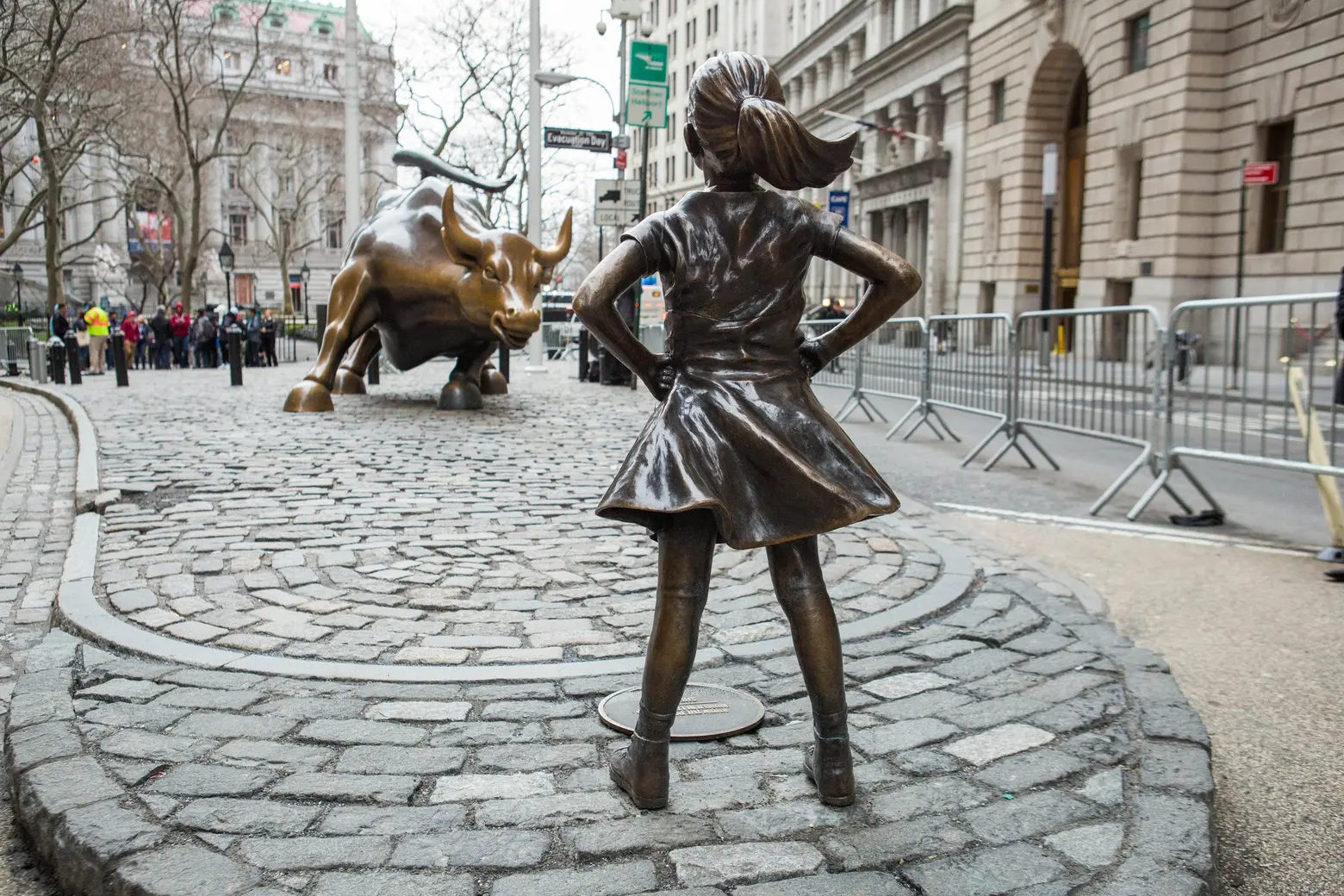 The temporary bronze sculpture that has attracted millions of tourists and locals could become a permanent fixture in New York City, according to Adweek. Commissioned by State Street Global Advisors, the Fearless Girl statue was installed last March, a day before International Women's Day, sending a message to Wall Street for the need of gender equality in the financial world. With her chin up and hands firmly on her hips, the 250-pound statue defiantly faces the iconic Charging Bull statue, which has stood in the same spot since 1989. And now the city might relocate the pair of statues from Bowling Green Park in lower Manhattan to another, more pedestrian-friendly home to ease safety concerns.
City Hall originally gave Fearless Girl just a one week permit, later extending it a 30-day stay. Due to its immense popularity, officials said the statue would remain until February 2018. Supporters of the statue later started a petition on Change.org to make the statue a permanent attraction.
A spokesperson for Mayor Bill de Blasio told Adweek: "The message of the Fearless Girl statue has resonated with New Yorkers and visitors alike. Its enthusiastic reception has been heartening, and we are discussing various approaches to ensure this statue continues to be a part of the city's civic life."
The artist behind the 7,100-pound Charging Bull statue, Arturo di Modica, was unhappy after the new statue joined his work."Women, girls, that's great, but that's not what that (my sculpture) is," di Modica said. "I put it there for art. My bull is a symbol for America. My bull is a symbol of prosperity and for strength." He failed to convince the city to remove Fearless Girl.
Fearless Girl has generated an estimated $7 million in free marketing after just six months. Negotiations are ongoing between the mayor's office and State Street Global Advisors. The statue's current permit allows it to remain in place until the end of the month.
[Via Adweek]
RELATED: