Explore public art across the NYC subway system with this new digital guide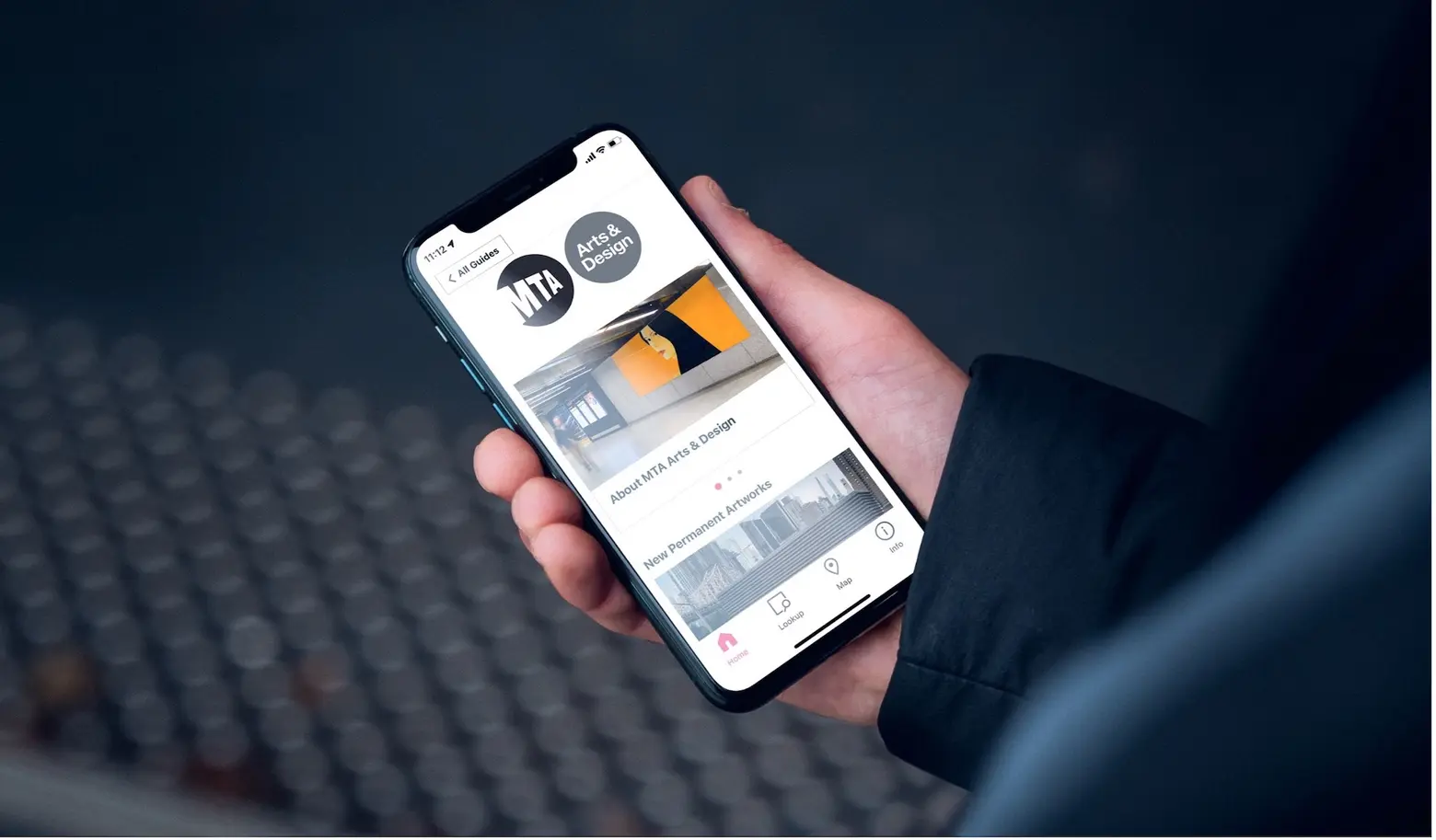 Some of New York City's best art can be found underground. The Metropolitan Transportation Authority Arts & Design this week launched a new digital guide featuring more than 400 permanent artworks located across the subway system and commuter rails. Found on the Bloomberg Connects app, the guide allows travelers to explore the extensive collection, including permanent art, like Roy Lichtenstein's mural at Times Square, William Wegman's famous Weimaraners mosaic at 23rd Street, Yoko Ono-designed artwork at 72nd Street, and Yayoi Kusama's work in Grand Central Madison.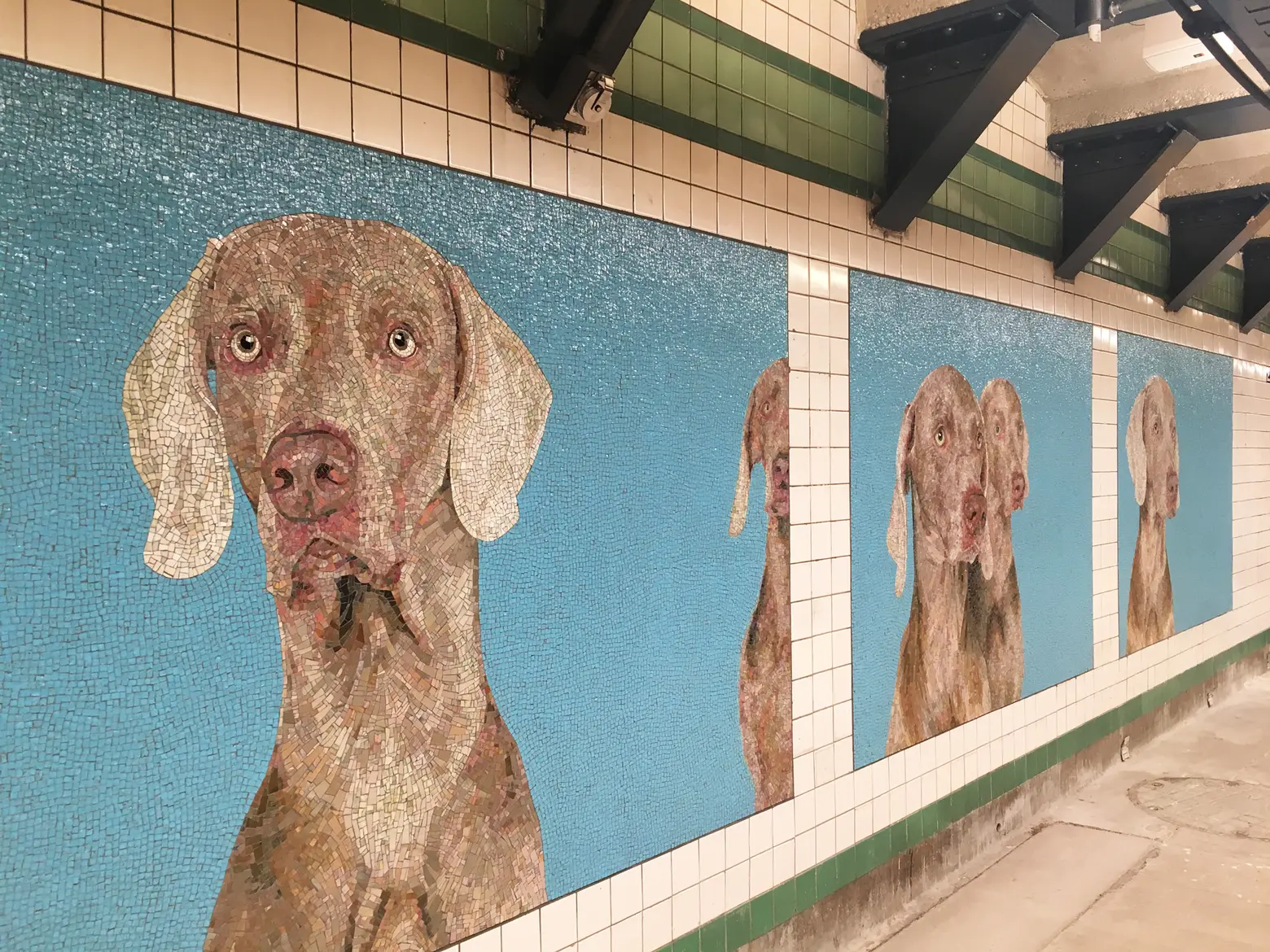 The app makes it easy for commuters to take self-guided tours and explore curated content related to the system's art collection. Exhibitions within the guide will showcase the program's most recent permanent art installations and temporary projects, which include digital art, photography, posters, poetry, and Music Under New York live performances.
"The new digital art guide is an easy way to connect our riders with information about each individual piece of art in our amazing MTA system," Janno Lieber, MTA chair and CEO said.
The guide features an interactive map that displays the more than 400 permanent and temporary art installations located across the NYC subway system, MetroNorth Railroad, and the Long Island Rail Road.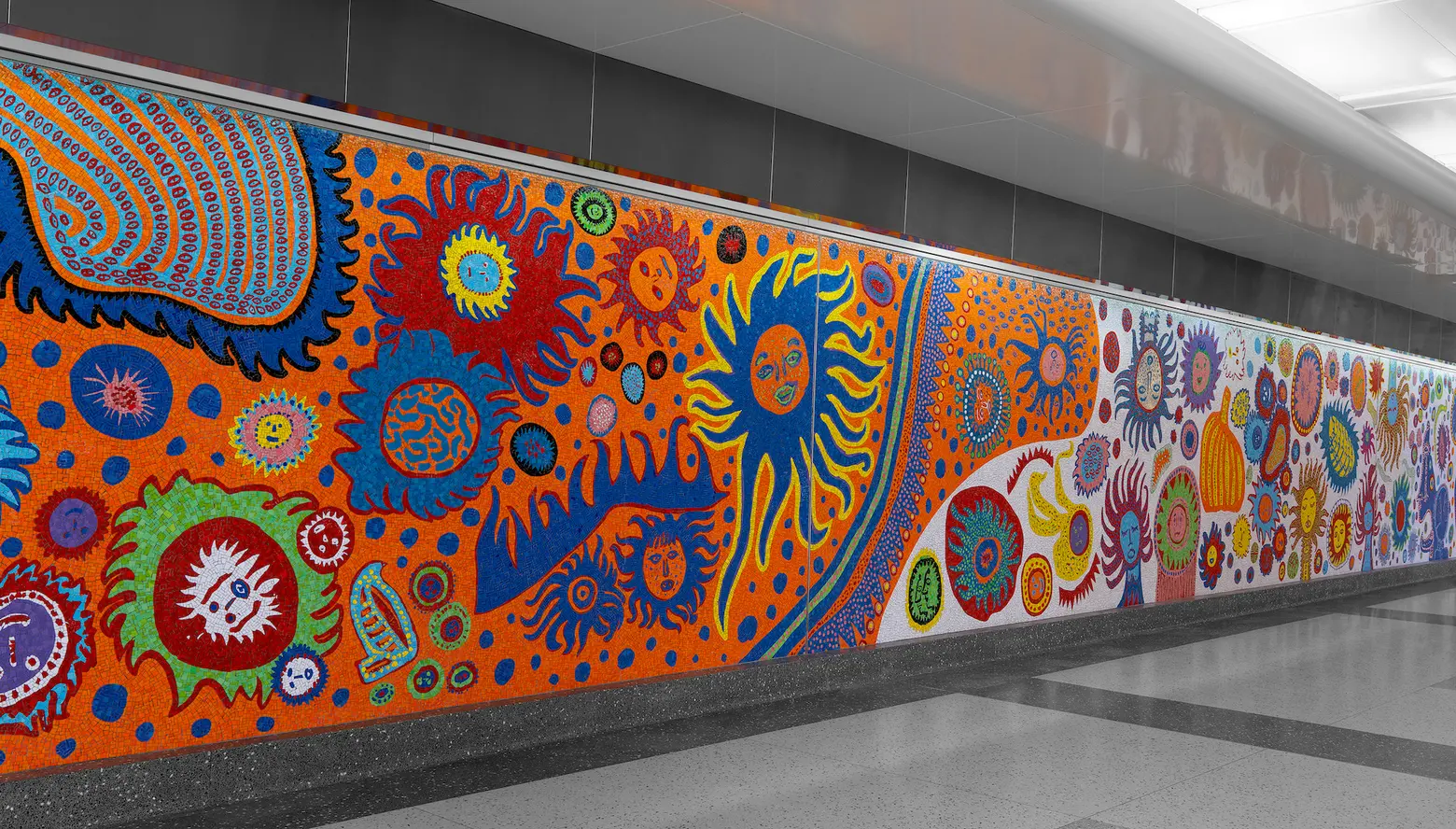 "For the first time, the entire collection of artworks commissioned by Arts & Design is fully accessible at one's fingertips and we are thrilled to be part of Bloomberg Connects' app," Sandra Bloodworth, director of MTA Arts & Design, said.
"The interactive map feature visually shares the MTA's ever-growing contemporary art collection, joining world class art museums, in making New York's underground museum available for everyone, everywhere."
Last November, the Brooklyn Museum launched its own digital guide through the Bloomberg Connects app. And during the height of the pandemic, Central Park Conservancy launched a guide on the app to offer virtual tours and photos of the green space during quarantine.
The app is available to download from the App Store and Google Play.
RELATED: