First Mansion Donald Trump Ever Owned Now Selling for $45M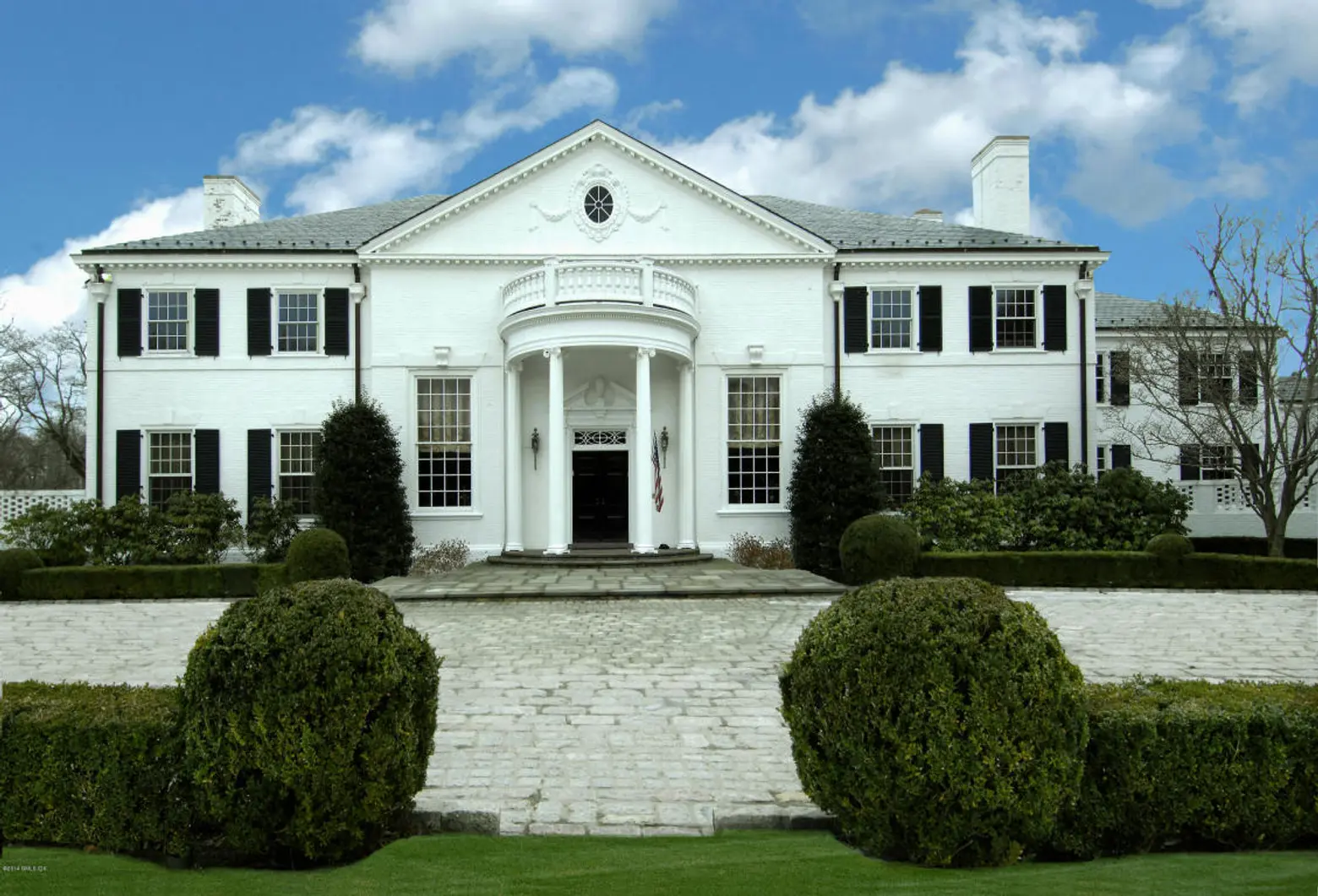 When Donald Trump was rising up in the real estate ranks in the early '80s (and when he was still a Democrat), he and then-wife Ivana were looking for their first "trophy mansion." In 1982, they found it in this 5.8-acre Greenwich, Connecticut estate, paying $4 million for the home on its own peninsula. At the time, Trump was busy refurbishing the Plaza Hotel, so he and Ivana infused their new home with the same ornate style of gold leaf, massive chandeliers, and moldings galore.
When the couple divorced in 1991, Ivana got the mansion (among many other properties and cash), but she sold it seven years later for $15 million to owners who made the property even more opulent, adding an indoor lap pool, sauna, tennis courts, and a 4,000-square-foot guest suite addition. These owners listed the property back in January for $54 million, but it's now gotten a price chop to $45 million, according to Top Ten Real Estate News.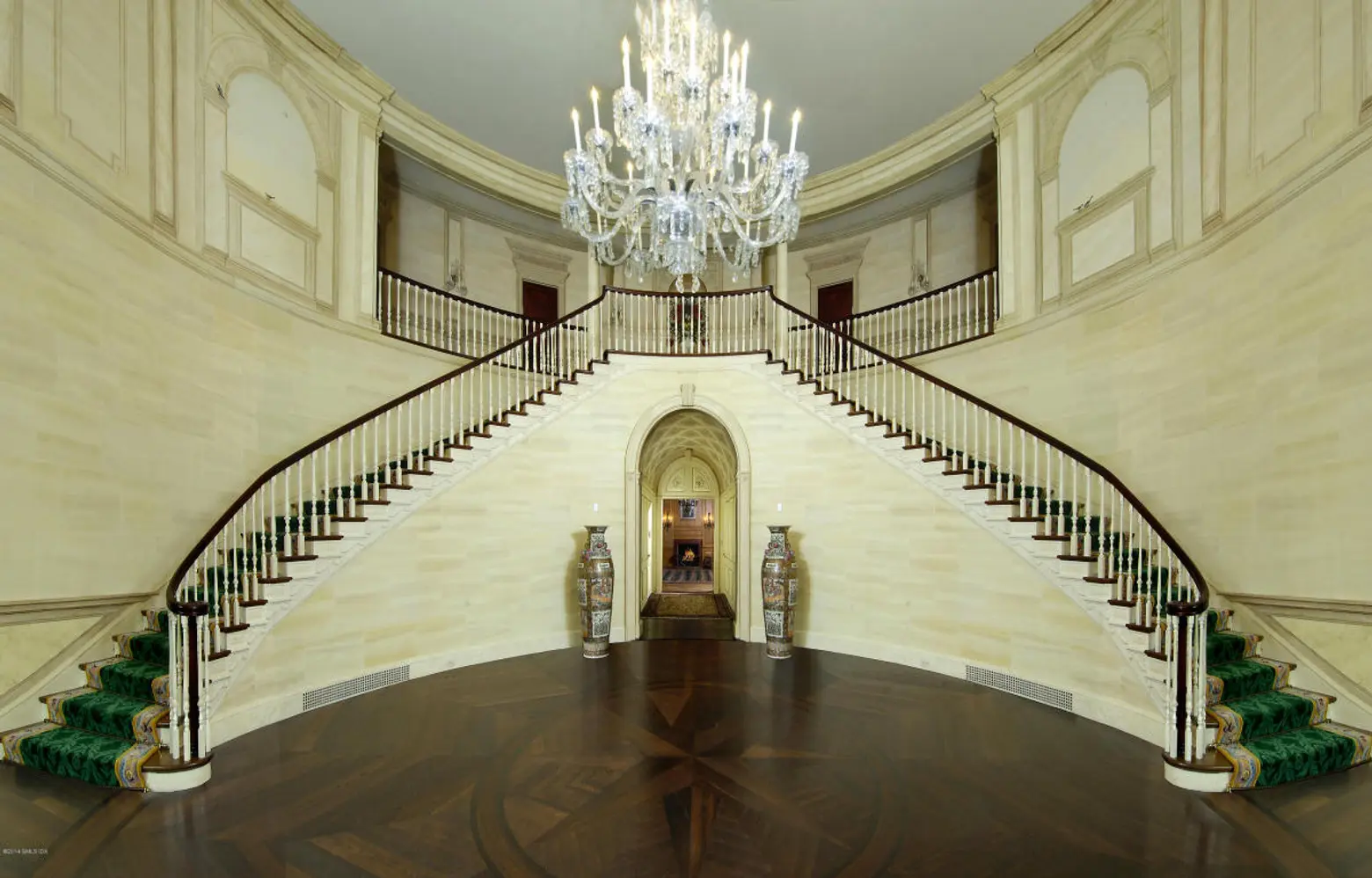 The home was built in 1939 for Robert Hillas, president of New York City's Super Heater Company, as a 19,773-square-foot Georgian Colonial mansion with a guest house. Together they boast eight bedrooms, 13 bathrooms, and a three-story rotunda foyer with a grand double staircase. It cost $200,000 to build ($3.4 million today) and even included central air conditioning and a bowling alley.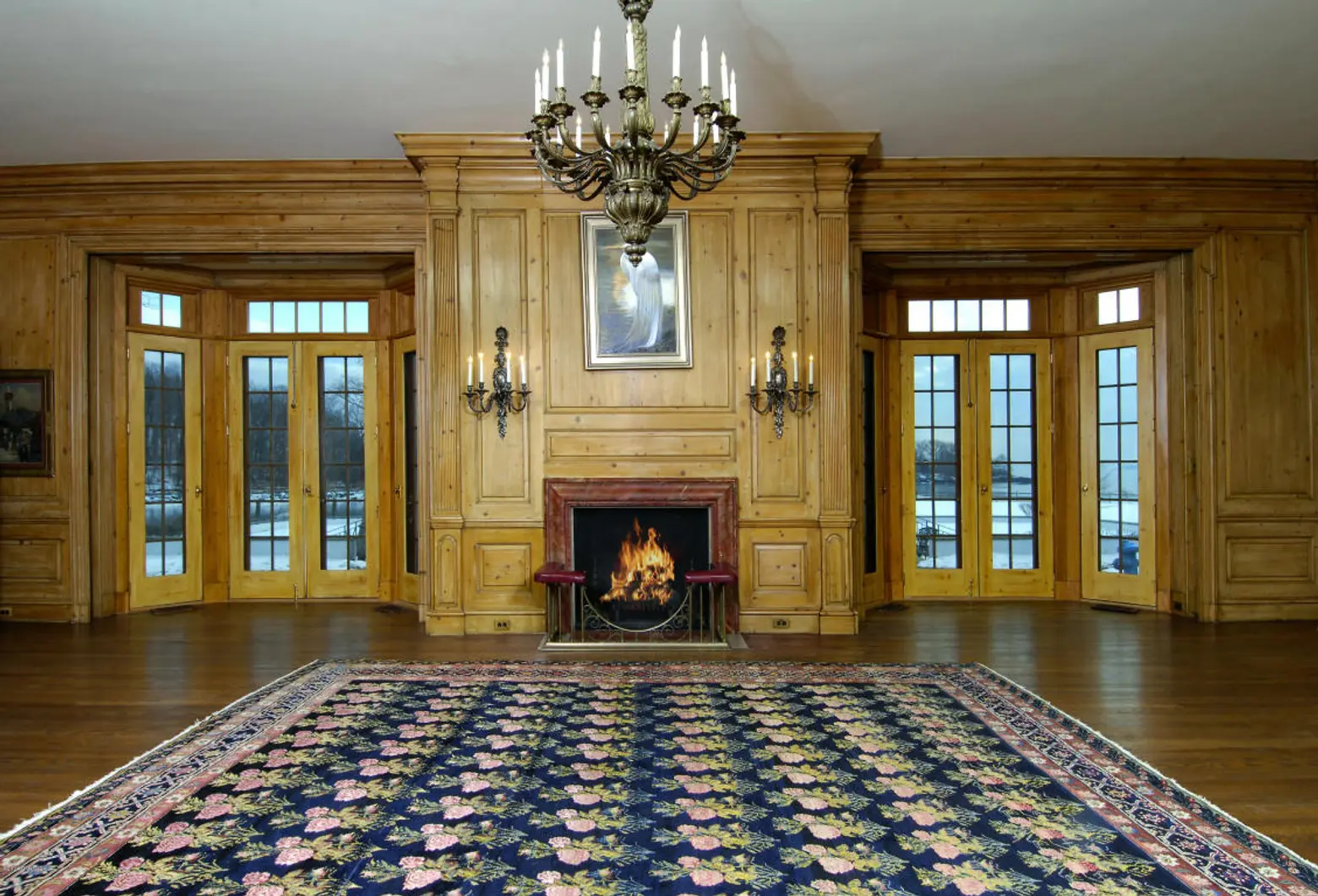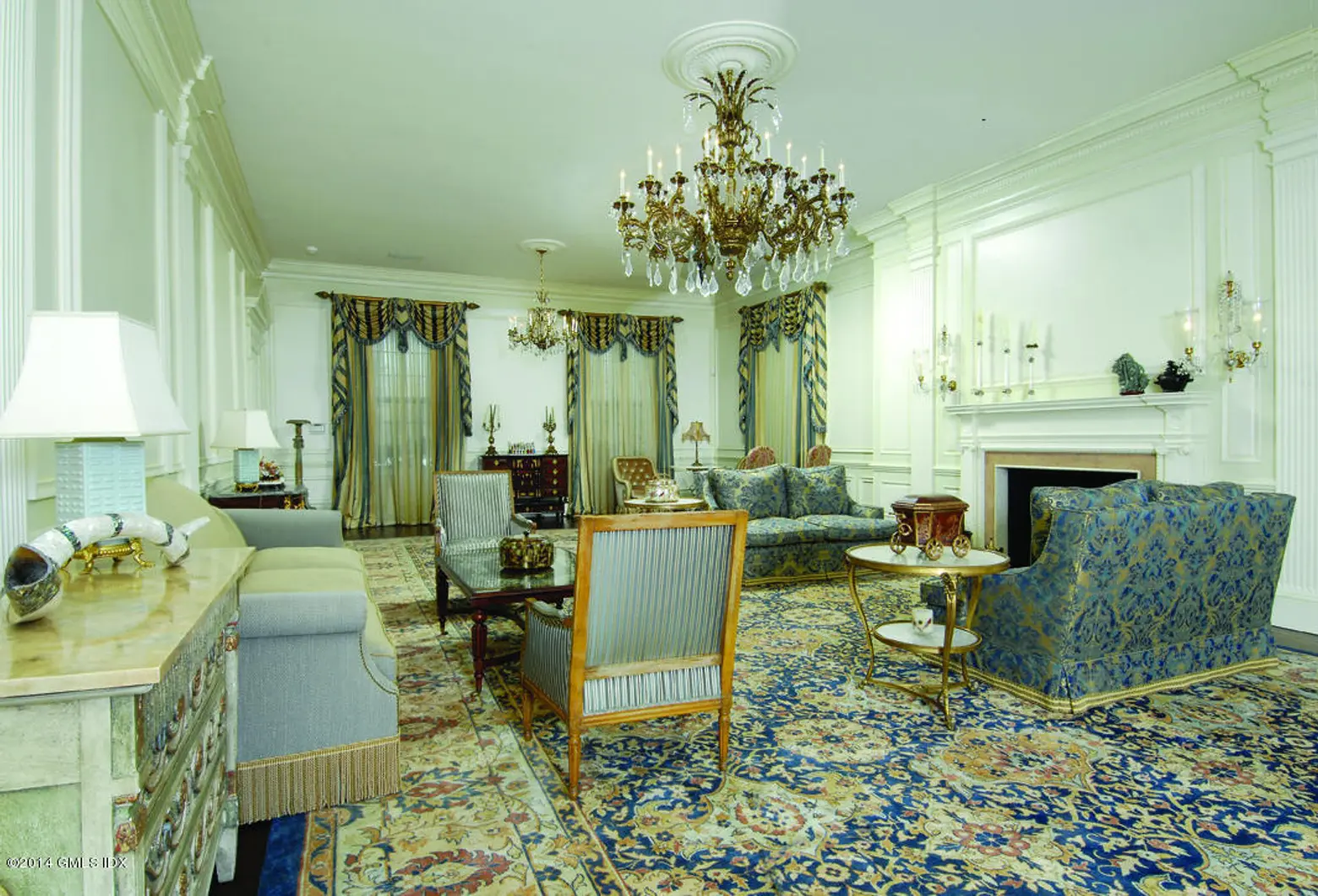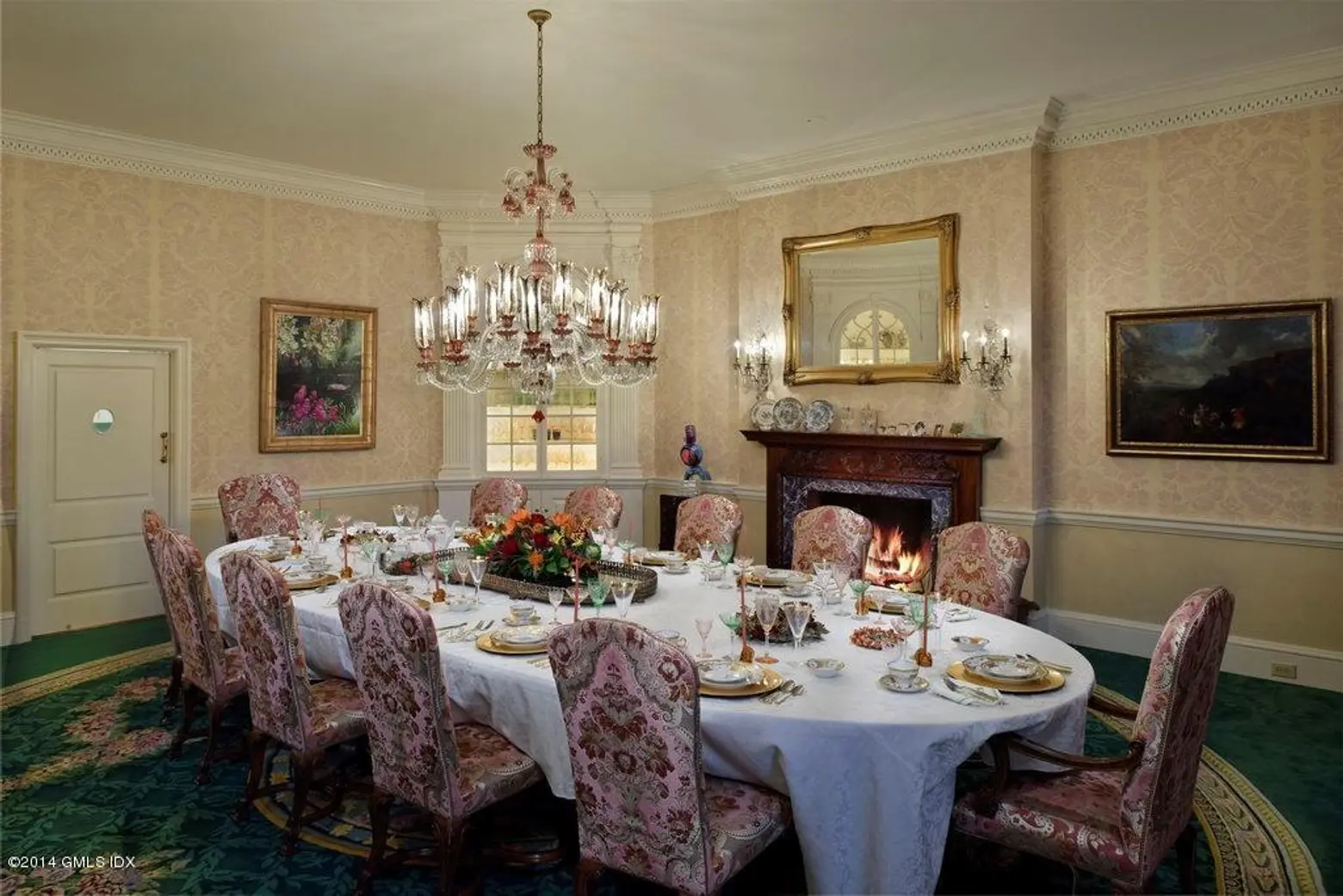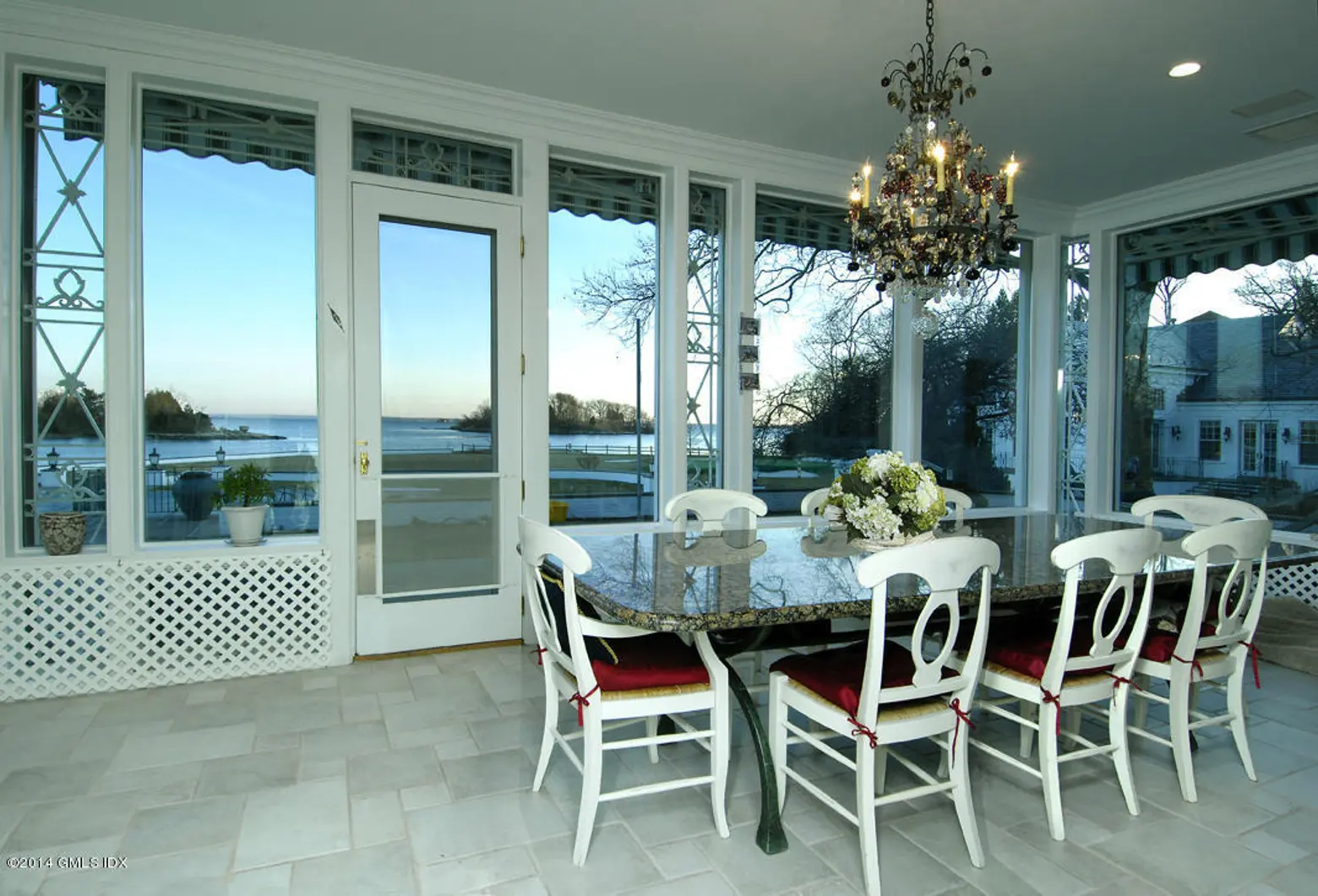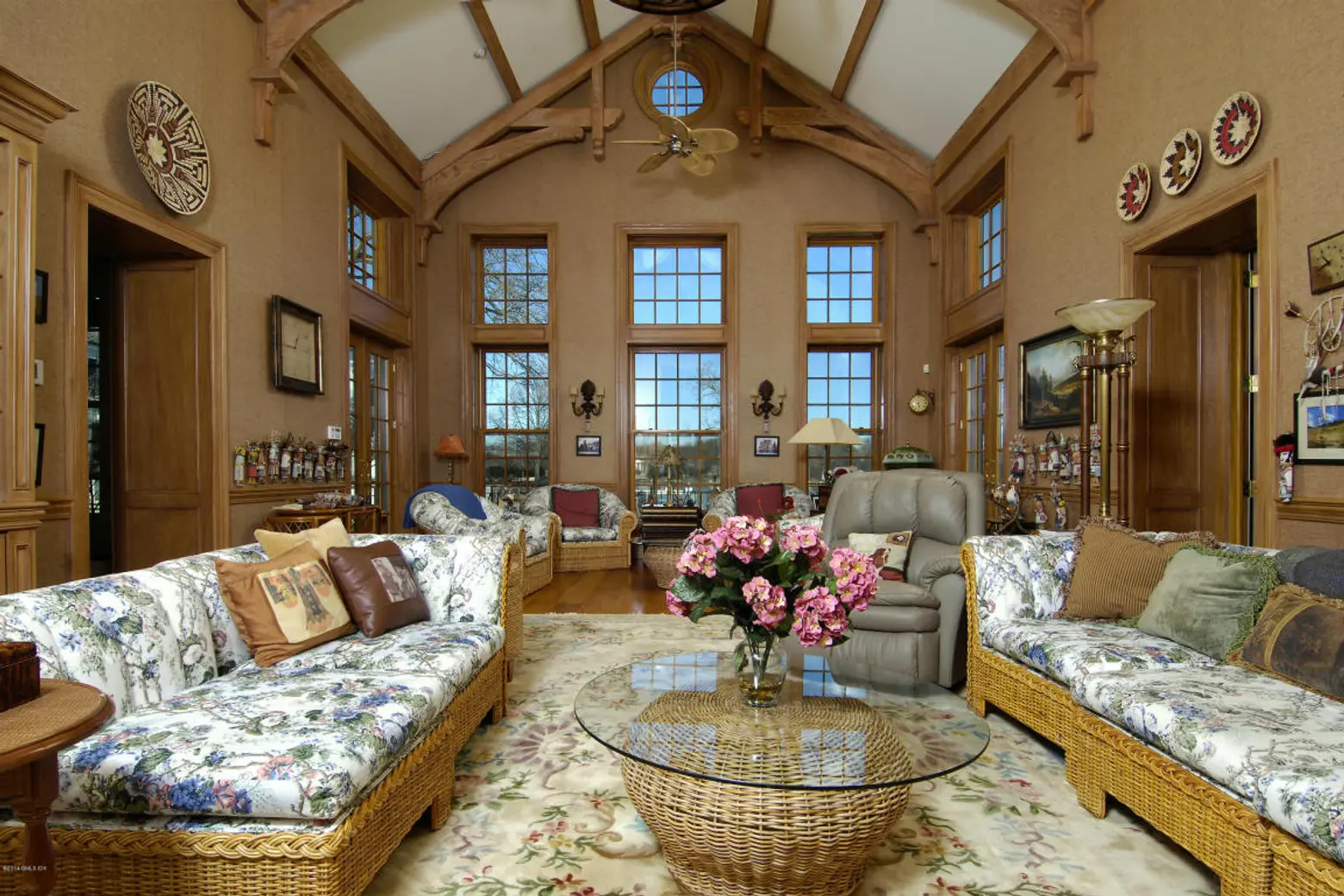 News outlets say that the interiors have been toned down since the Donald's day, and if that's the case, we can only imagine what the mansion looked like when he lived there.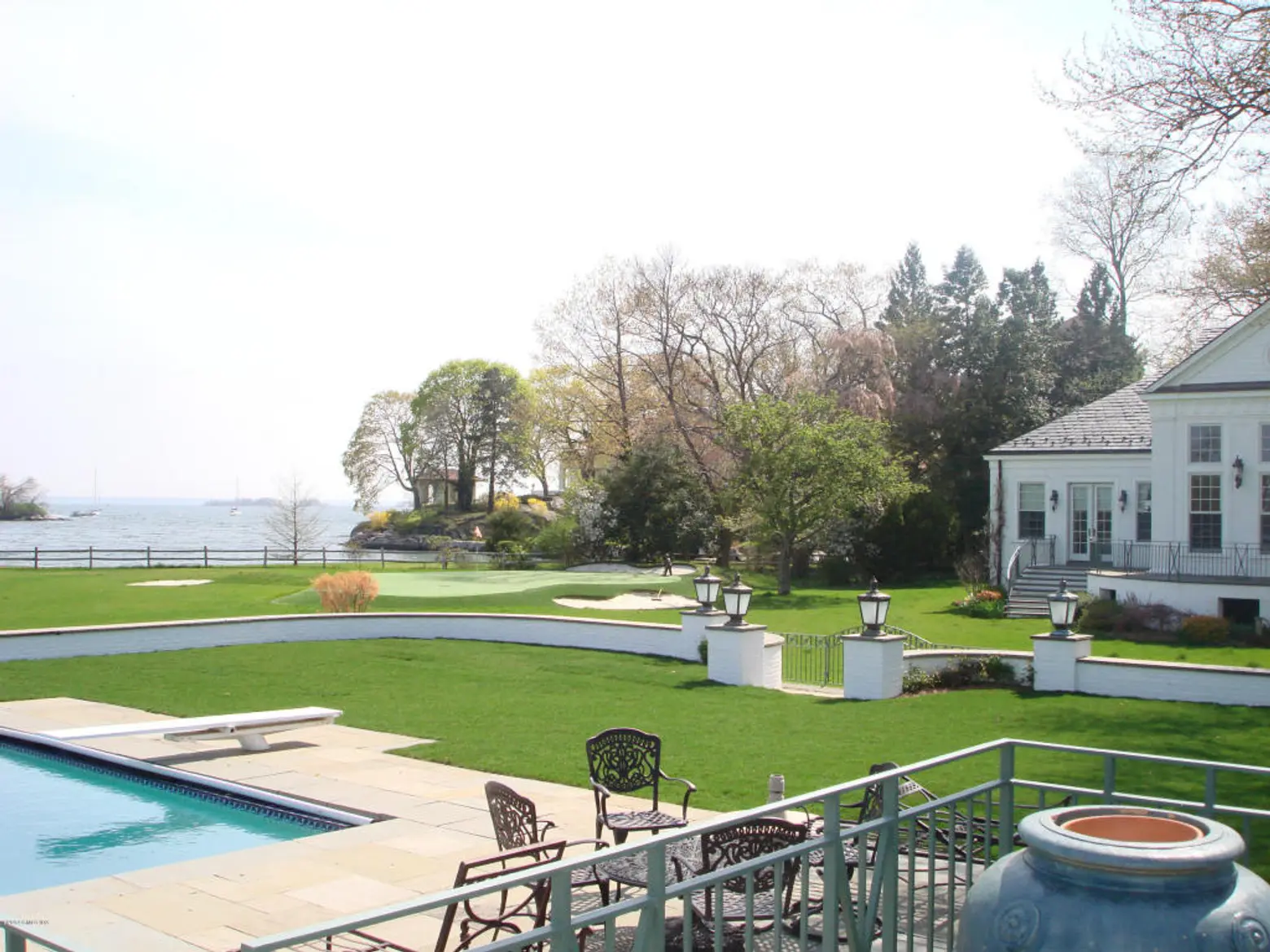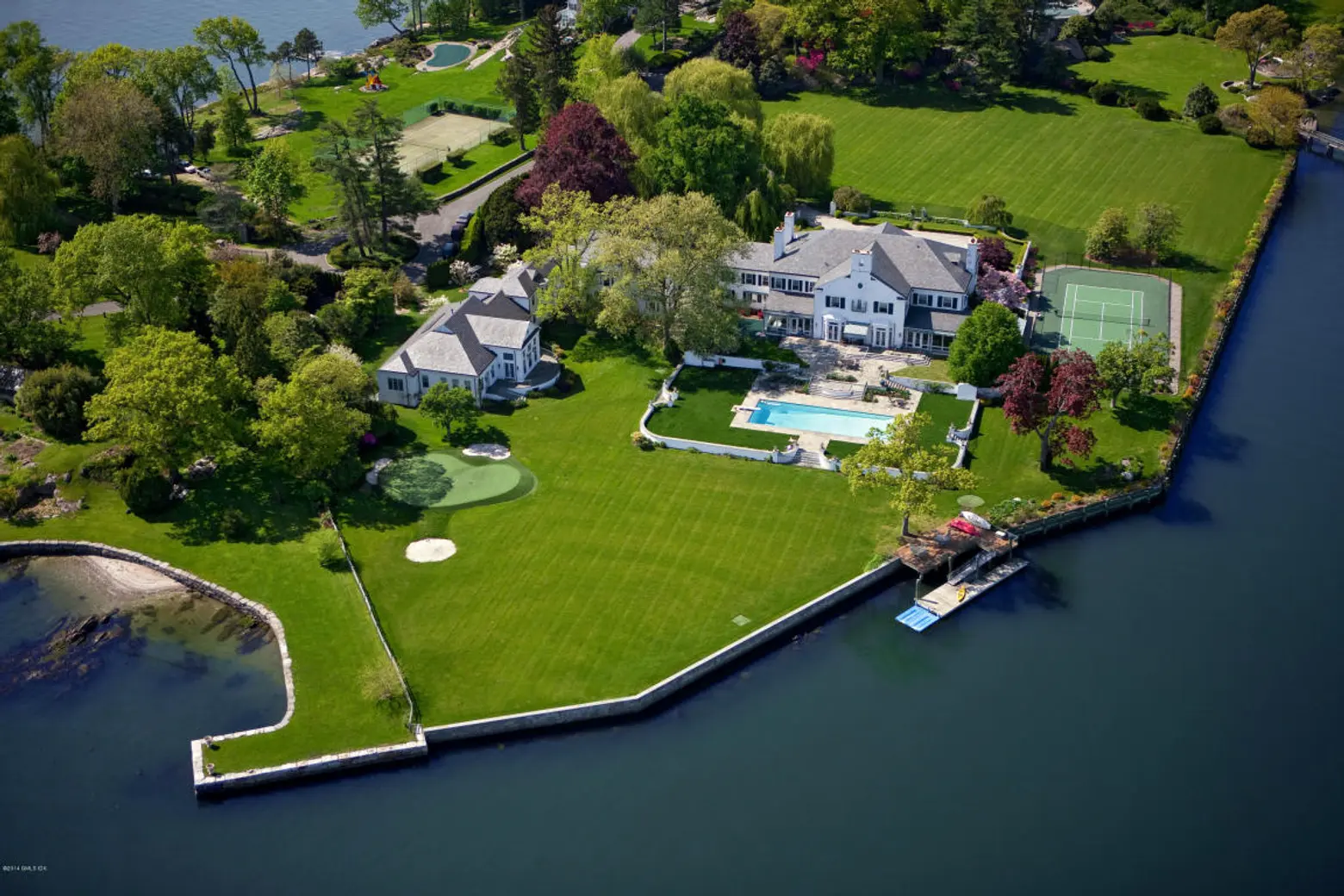 The home has multiple terraces and patios overlooking the Long Island Sound, as well as a very large outdoor pool and boat docks.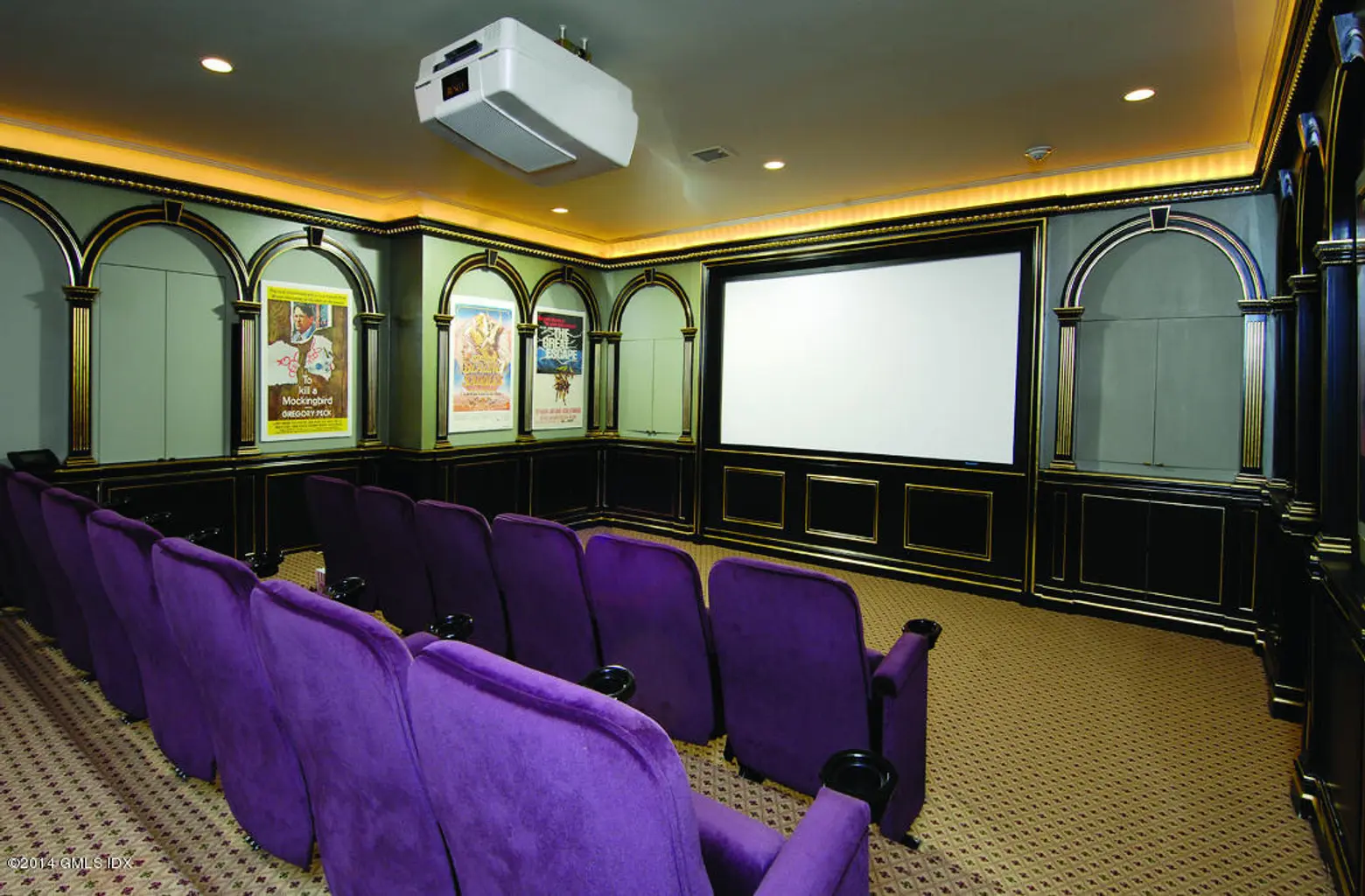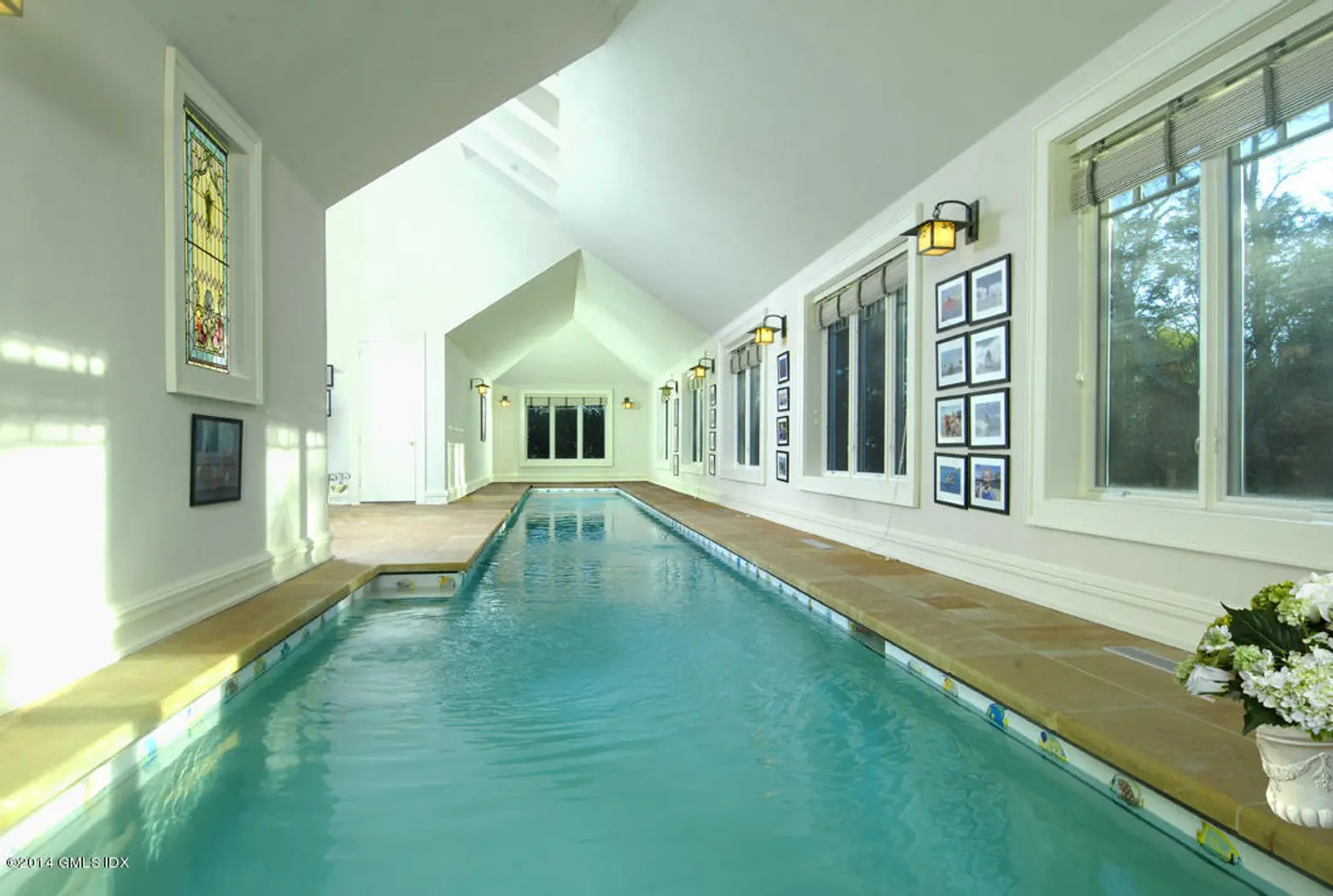 Other amenities included with the estate are a home theater, putting green, and three fully-equipped staff apartments.
[Listing: 21 Vista Drive by Tamar Lurie]
[Via Top Ten Real Estate News and CT Post]
RELATED:
Photos via Tamar Lurie/Coldwell Banker Real Estate