Documentary journalist Pamela Hogan lists lovely Central Park West penthouse for $4.4M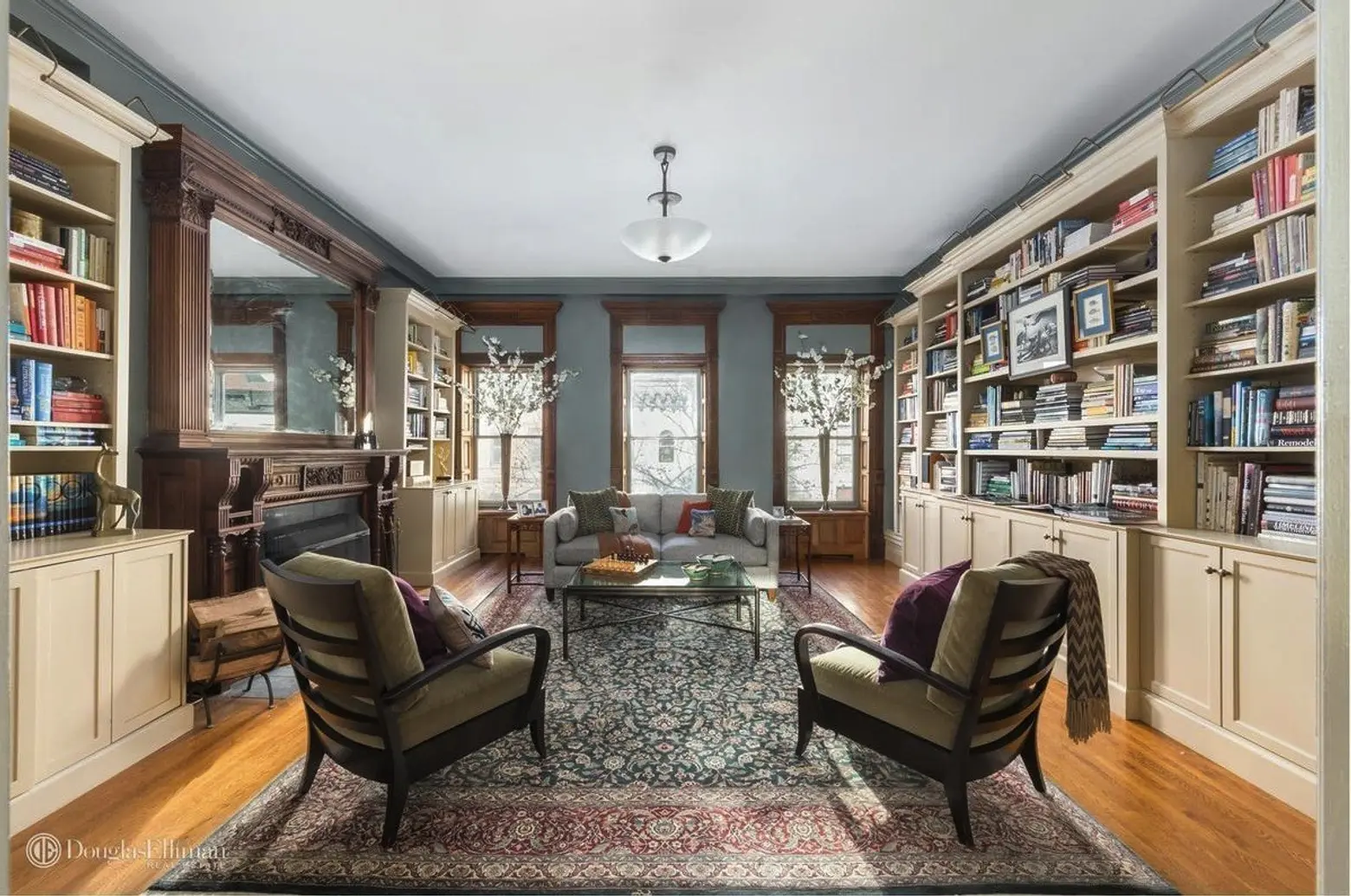 This four-bedroom co-op, inside the Central Park West brownstone at 44 West 76th Street, is owned by the documentary filmmaker and journalist Pamela Hogan and her cinematographer husband Jeffrey L. Kimball. Hogan's behind the independent film Looks like Laury Sounds like Laury and was the co-creator of the PBS series Women, War & Peace. She and her husband snatched up the penthouse property in 1996 for $1.2 million, and they've just listed it for $4.375 million. The impressive space–which occupies the upper floors of an 1880s brownstone–boasts walls of windows and incredible light. It's a seamless blend between the historic townhouse and a bright, lofty aesthetic.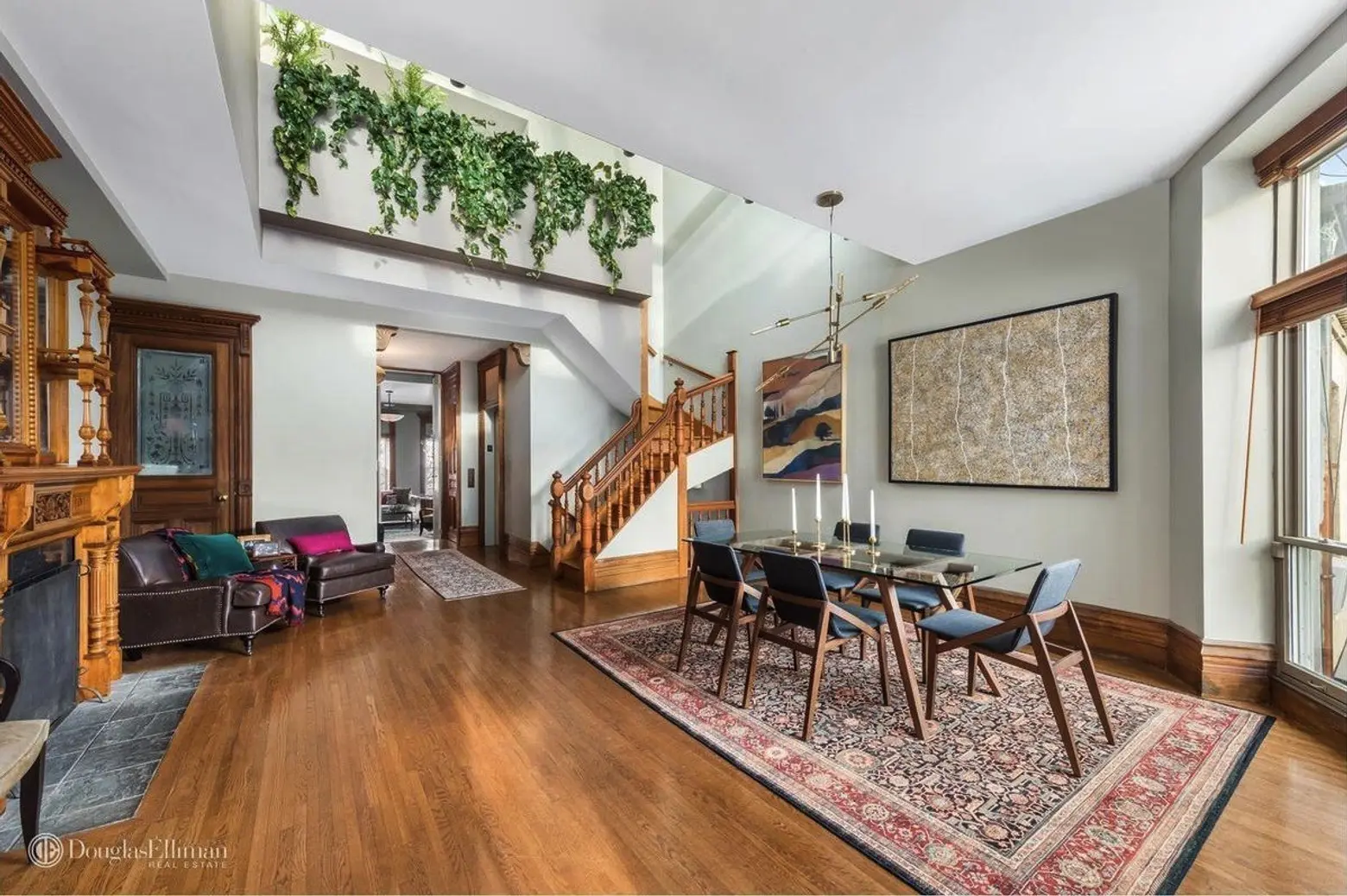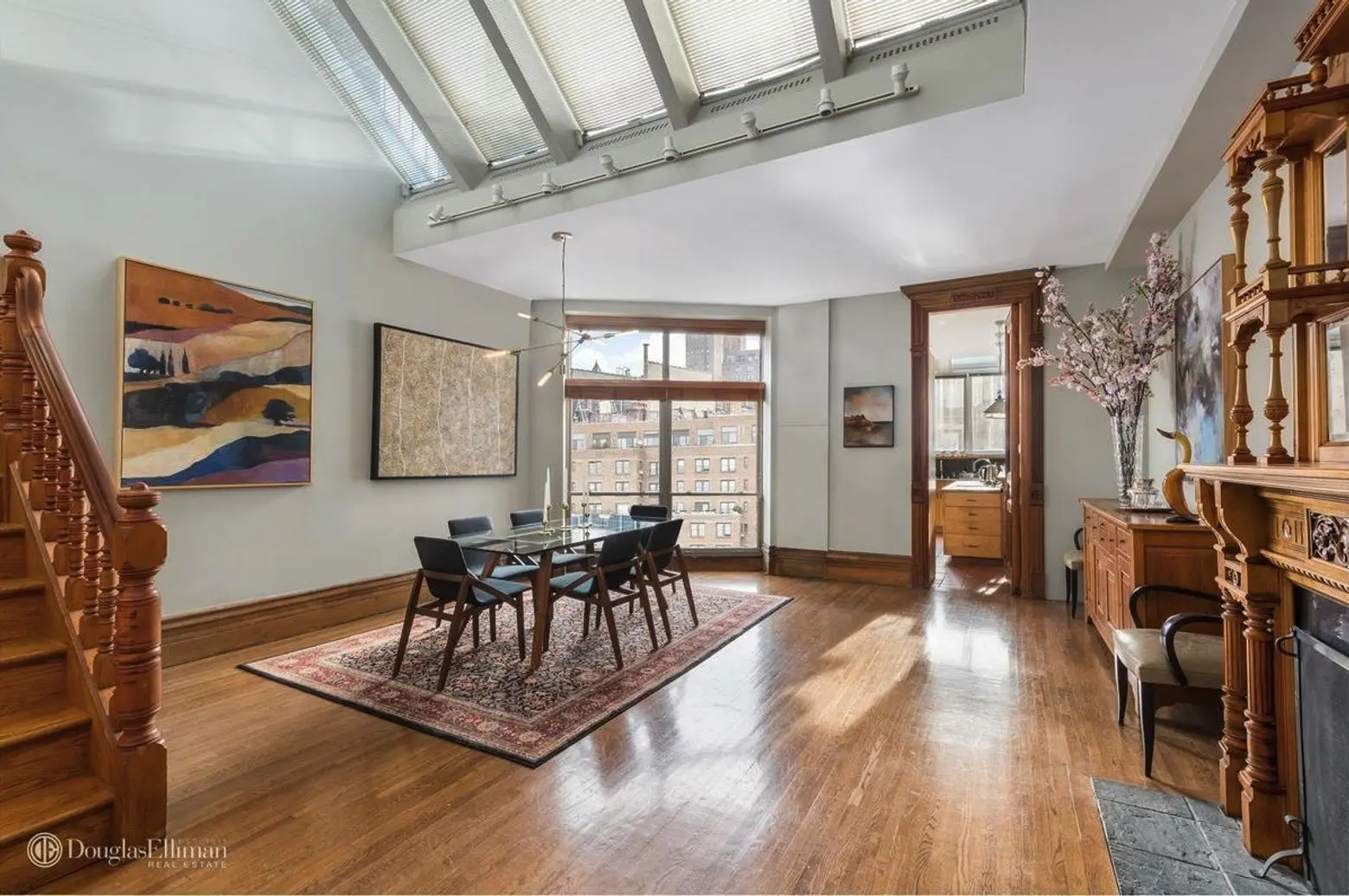 This penthouse spans nearly 2,700 interior square, then there's a 350-square-foot south-facing terrace. A keyed elevator opens directly into the main floor with entrance hall, which takes you to a lofty and sky-lit living room. This main floor also has the kitchen and double-height dining room with oversized south-facing windows.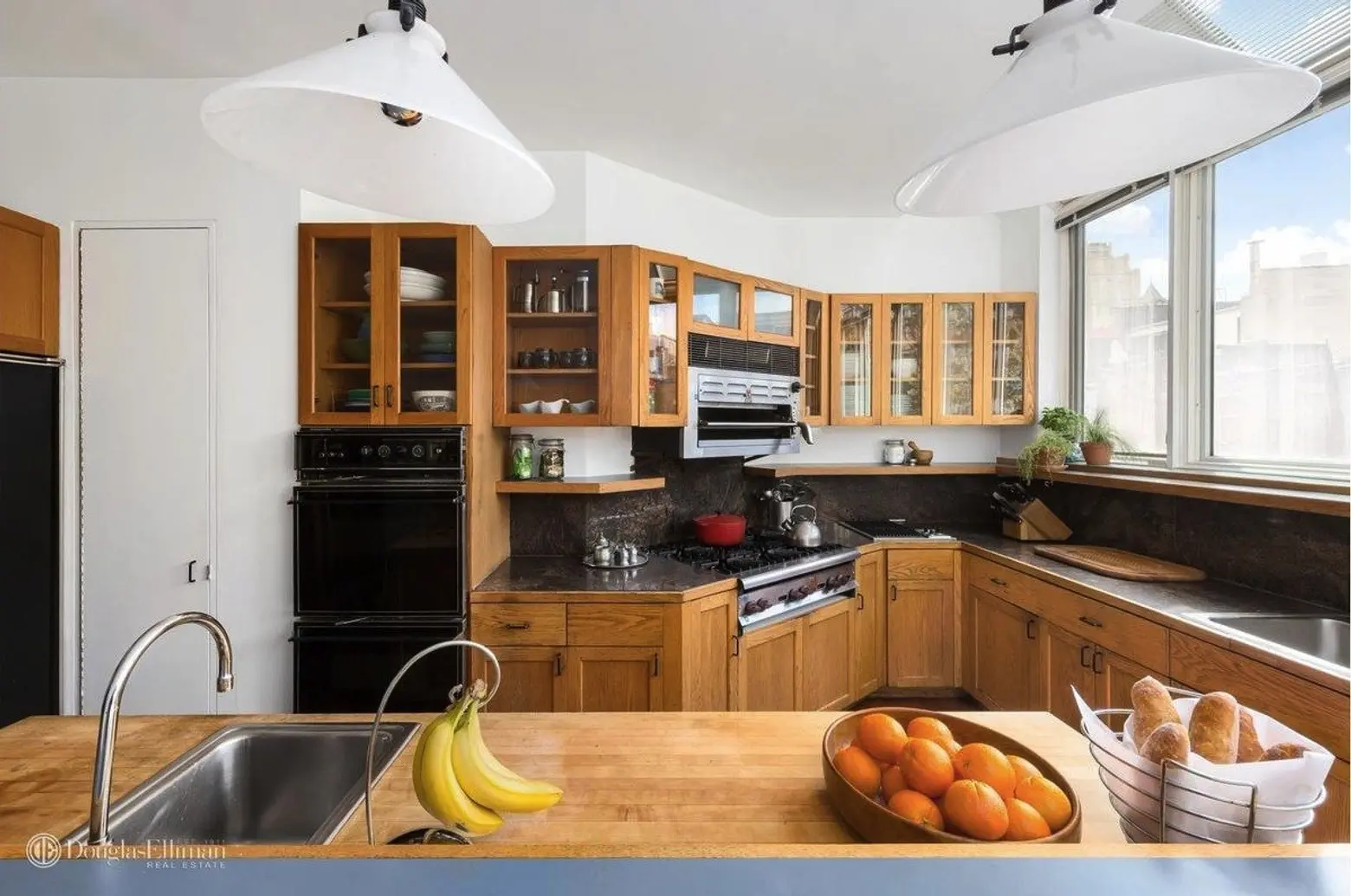 Though you'll catch historic townhouse details throughout the apartment, a lot of it has been modernly upgraded. The kitchen boasts a mix of stainless steel and wood, and gets lots of light from a wall of windows.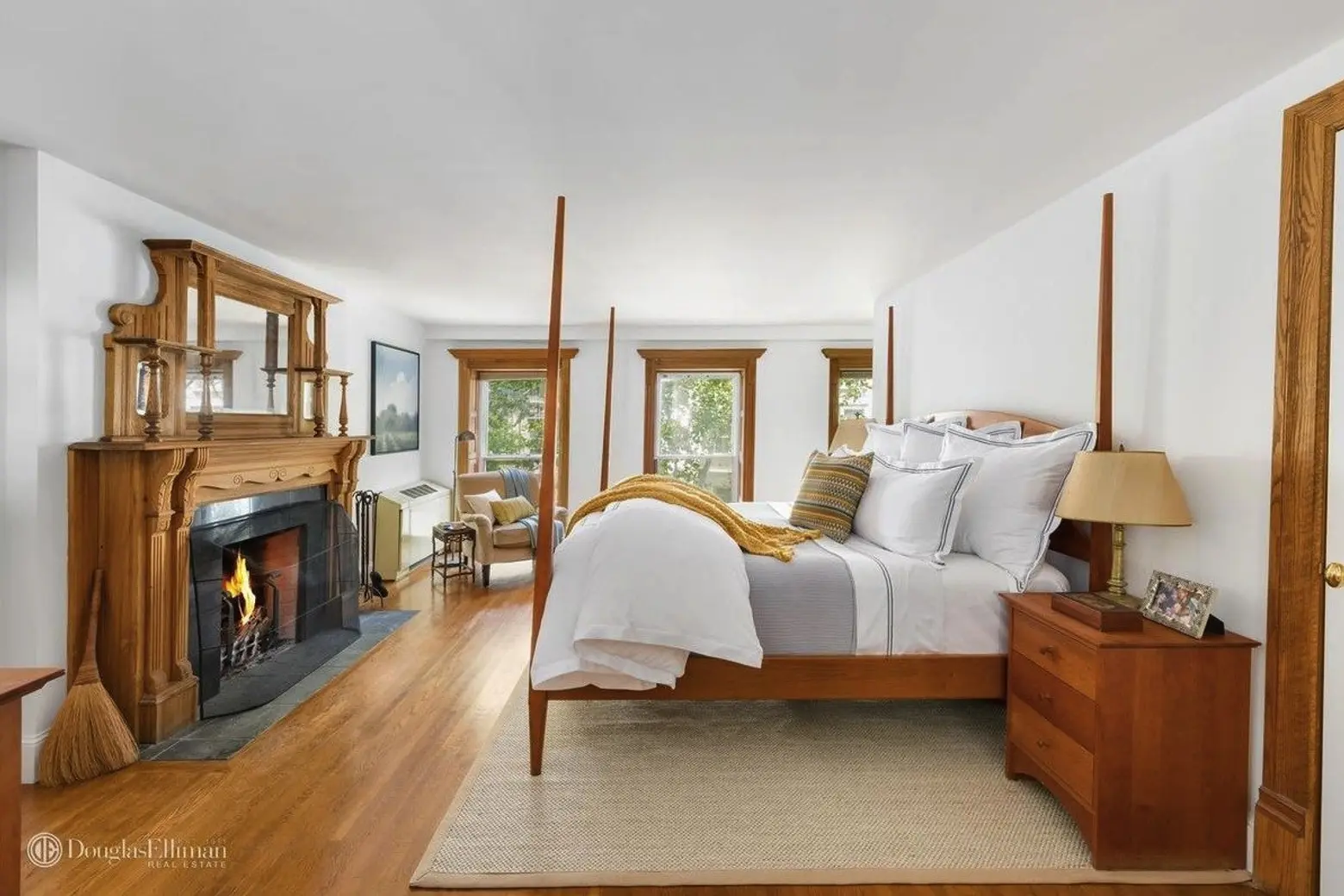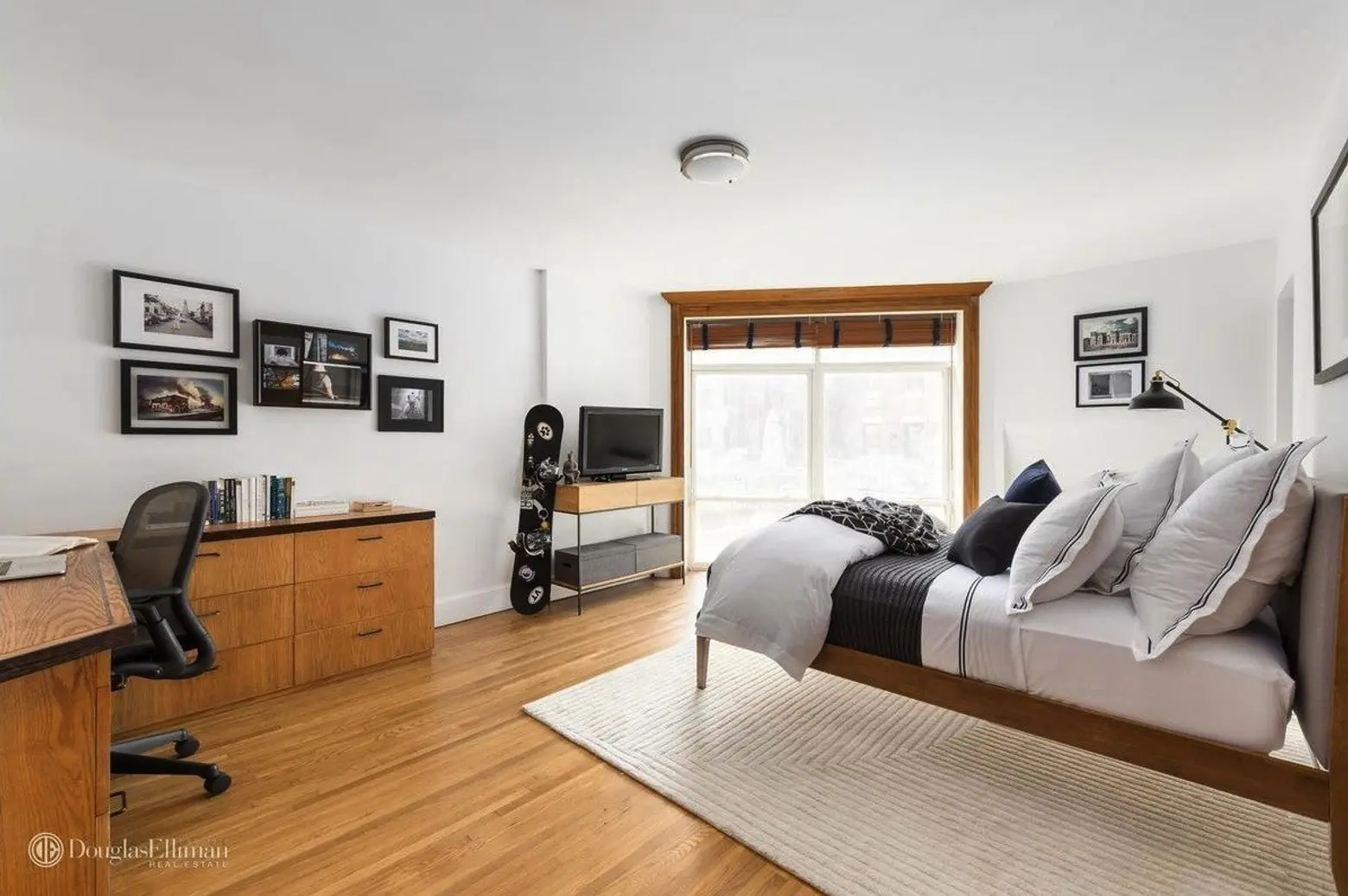 The lower level of the triple holds three bedrooms and two bathrooms. One of those bedrooms, the master suite, is outfitted with its own walk-in closet and a stunning wood carved mantlepiece.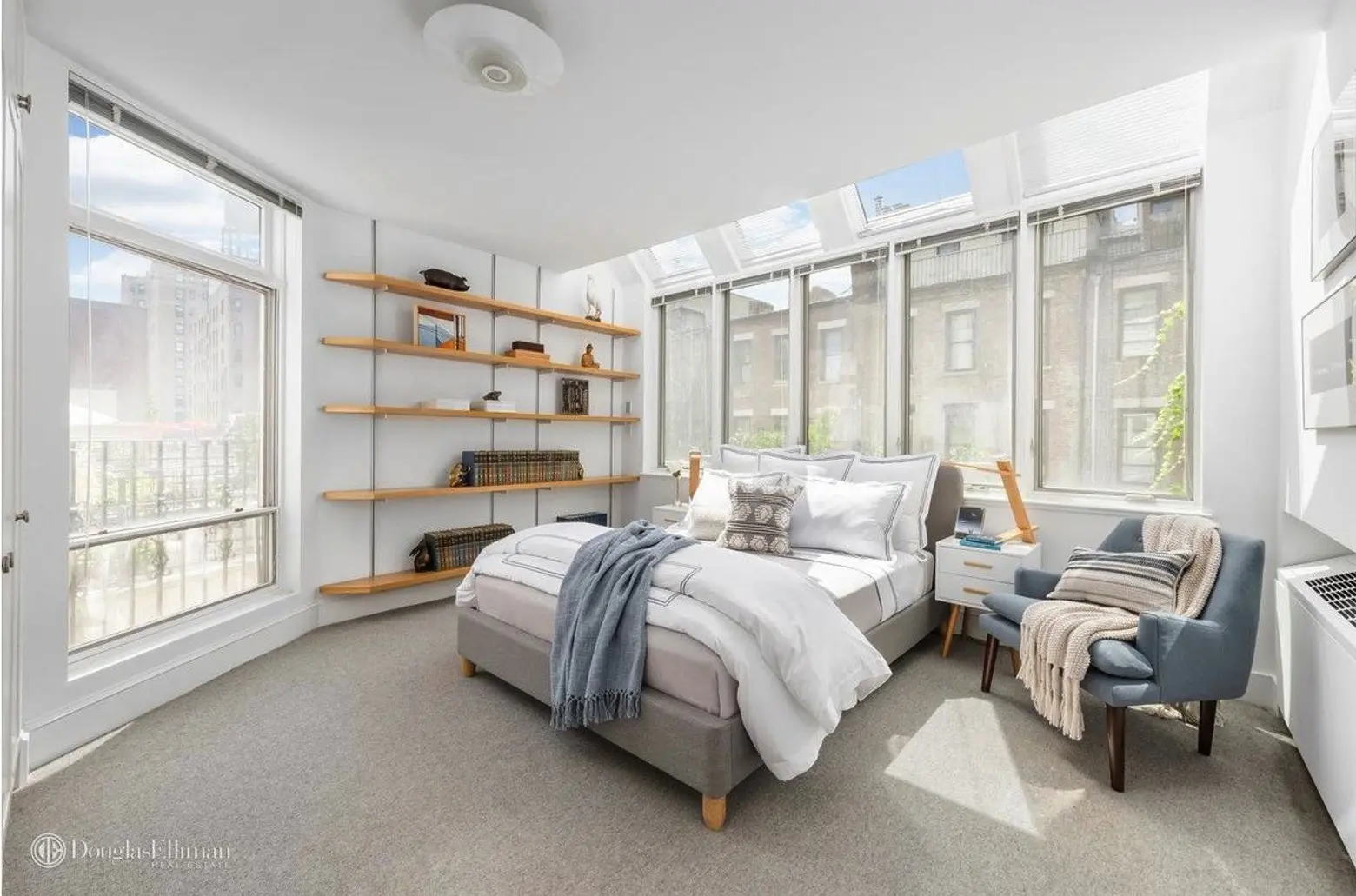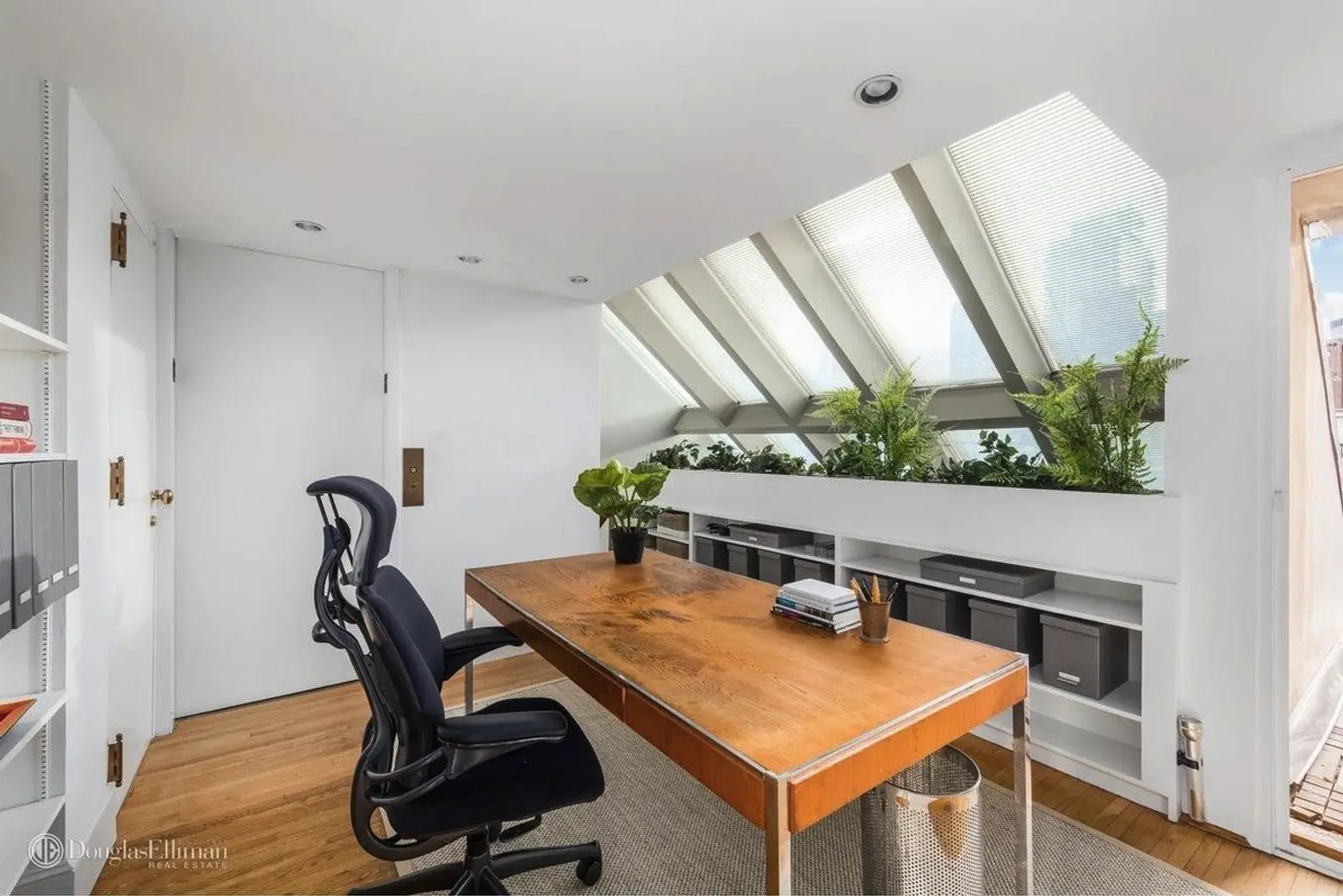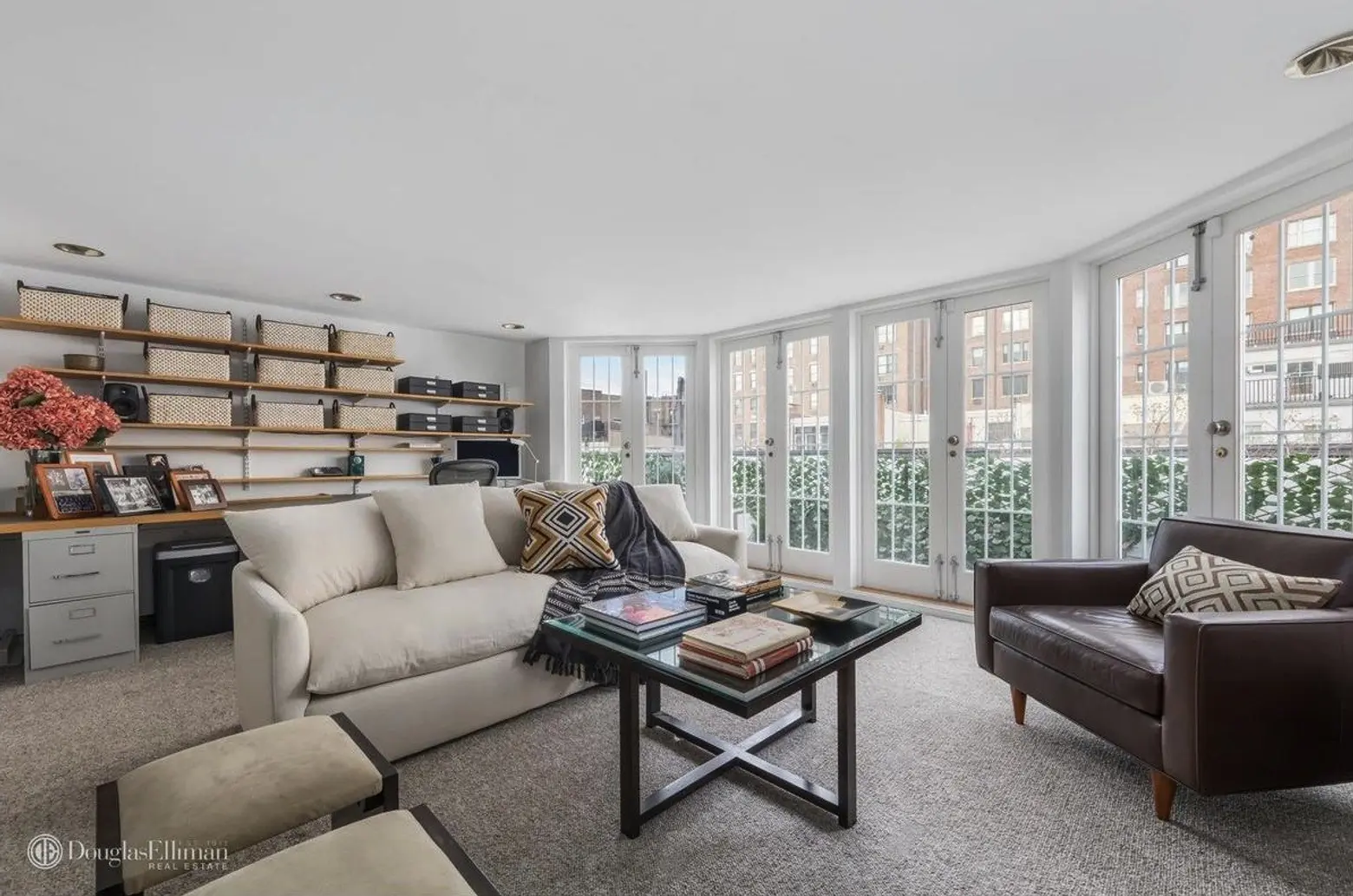 The top floor holds the fourth bedroom, which has an ensuite bathroom. There's also a home office lined with yet another wall of windows, looking out onto the roof deck.
The fourth floor offers access to the 350-square-foot roof terrace, with views toward the south. Besides the incredible views of the landmarks lining Central Park West, there's enough space for patio furniture and a barbecue. If you're not impressed yet, it's worth mentioning the locale of the six-unit co-op is less than a block from the entrance to Central Park.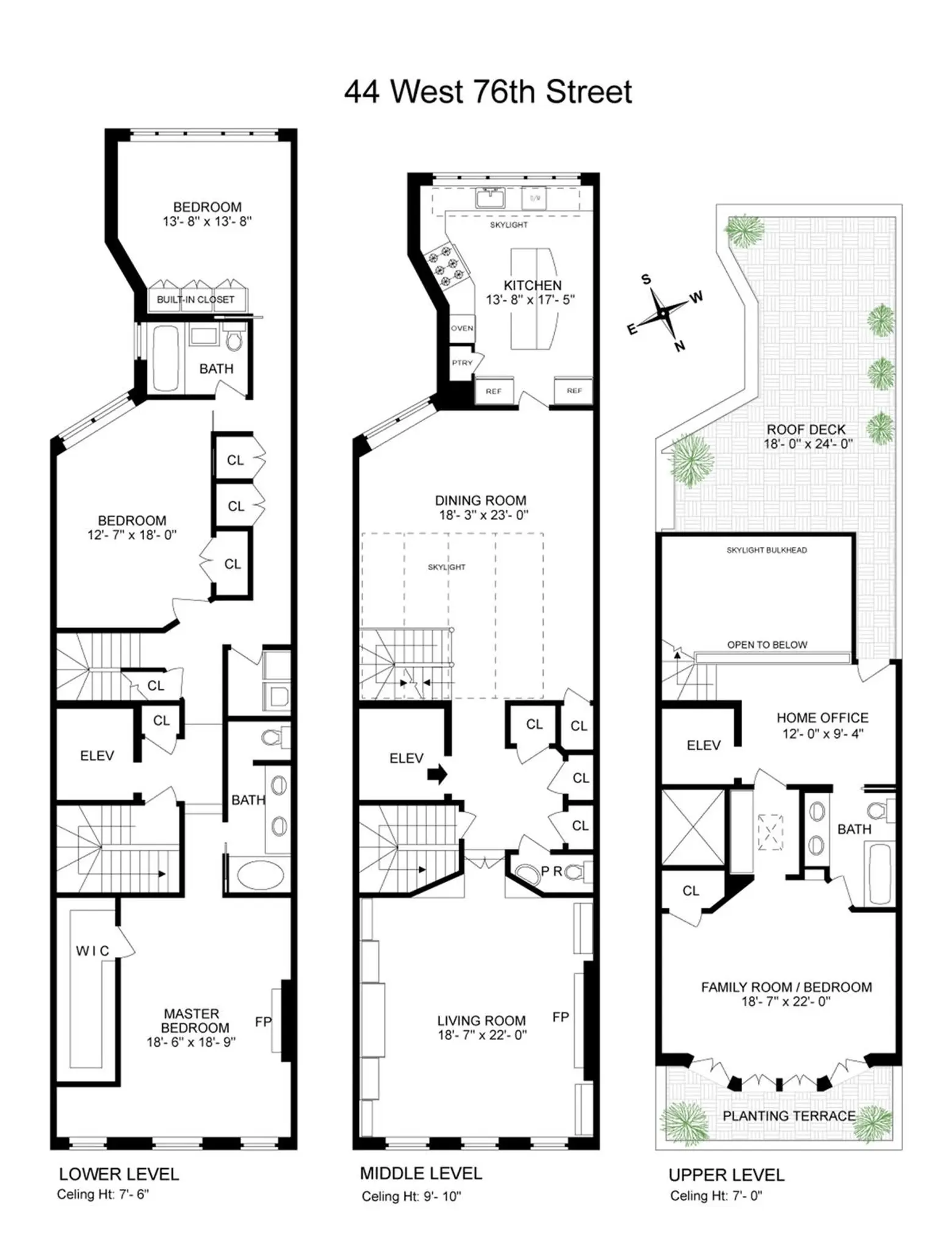 [At CityRealty]
[Listing: 44 West 76th Street, #6 by the Vanderploeg Team for Douglas Elliman]
RELATED:
Photos courtesy of Douglas Elliman