Derek Lam Scoops Up a Light-Filled Apartment in Gramercy Park North for $4.8 Million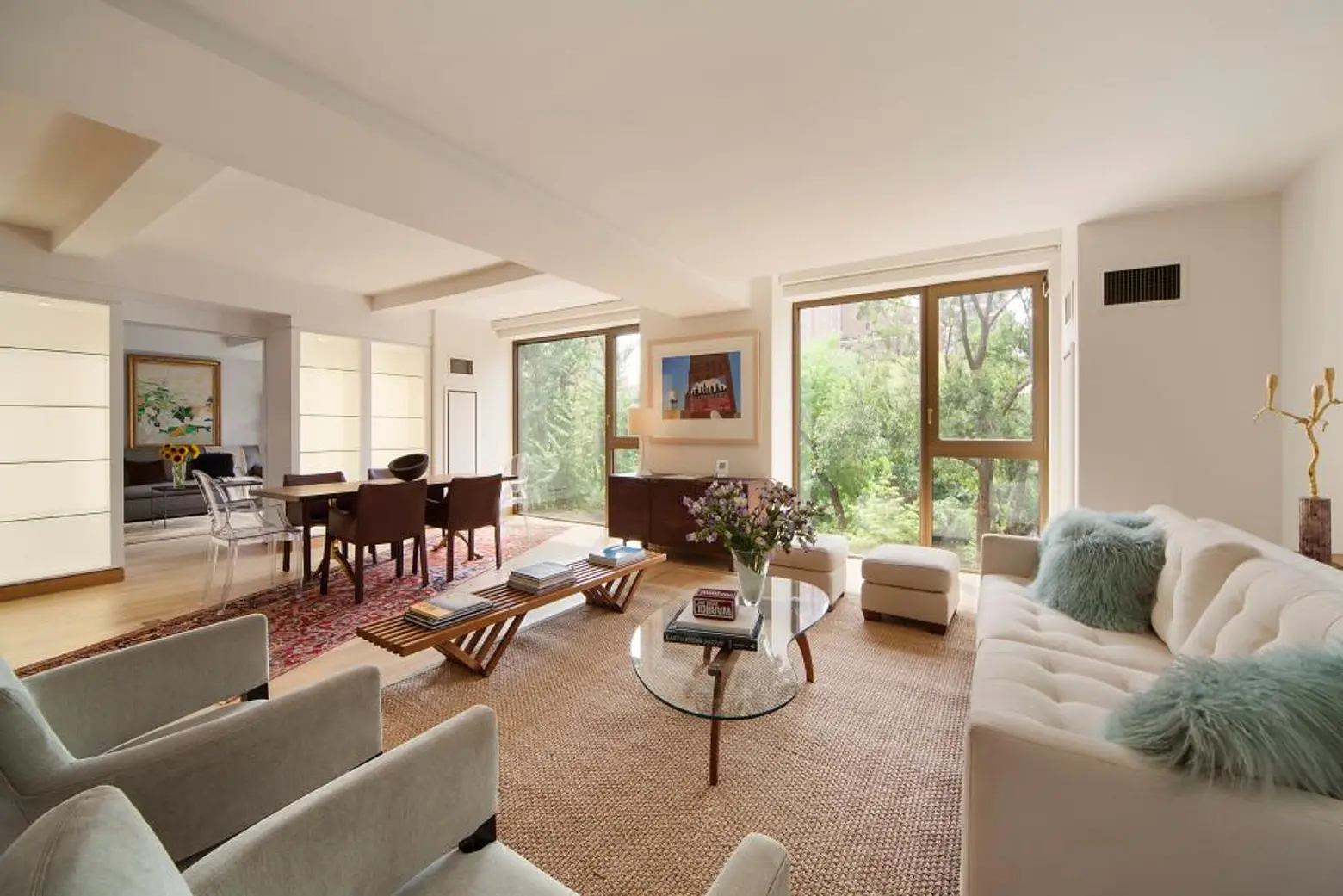 Hot off the sale of their Soho loft, fashion designer Derek Lam and his partner Jan-Hendrik Schlottmann just closed on a $4.8 million 3BR/3.5BA pad at 50 Gramercy Park North, according to city records filed this afternoon.
The home, which was listed by Kirk and Paige at Douglas Elliman, boasts a 40-foot expanse of floor-to-ceiling windows that give the home a decidedly modern California aesthetic that is very much in the vein of a Neutra icon. Though the current decor is quite subdued, if Lam's F/W'15 line is any indication of his preferred palette, we expect that this new space will be accented with plenty of rich blues, greens, and a bit of orange.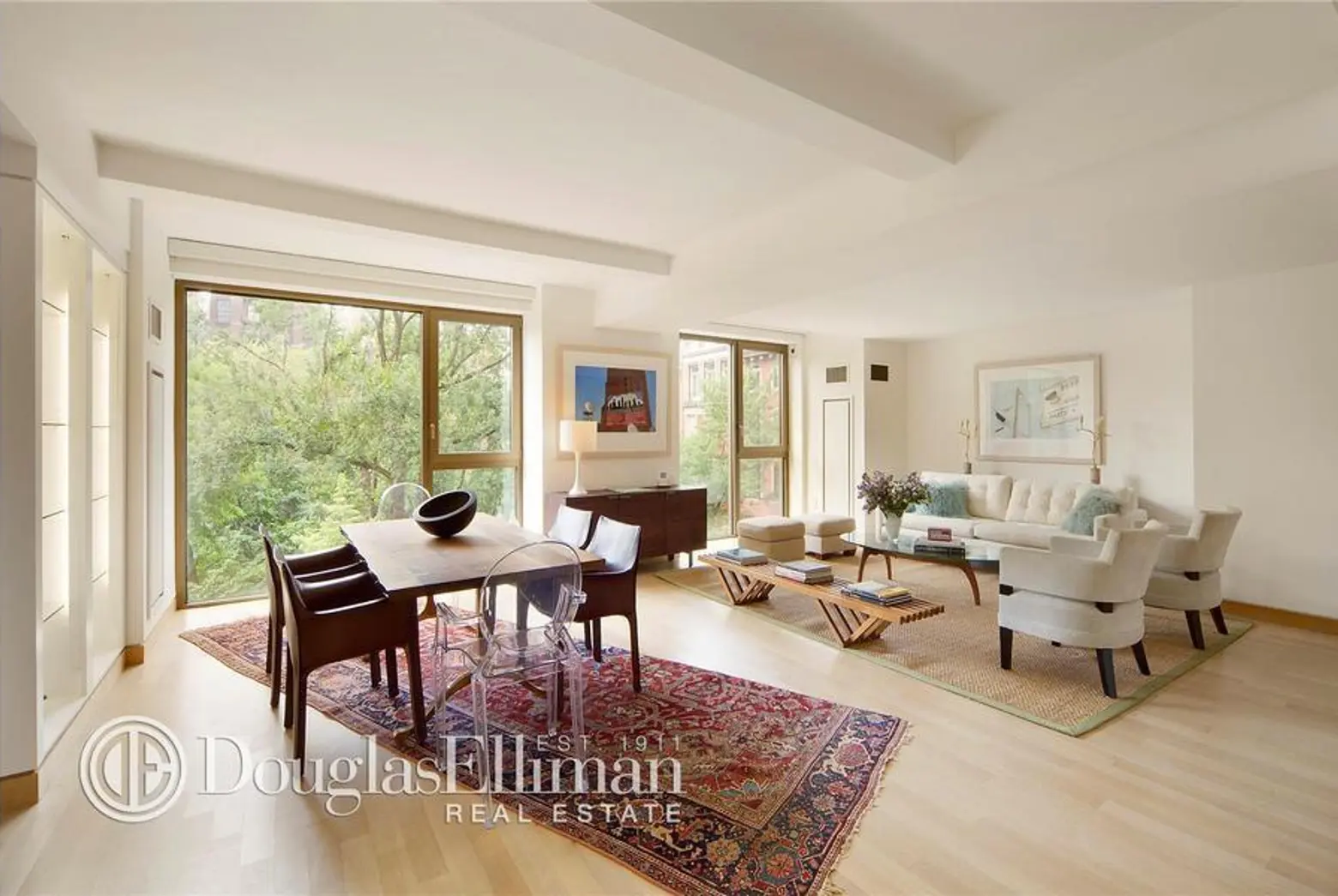 Lam's new 2,150-square-foot home sits on the 5th floor of the remodeled Gramercy Park Annex. The beautiful space's ample windows bathe the home in natural light while offering peaceful views of the historic Gramercy square. Inside, there is also an incredible kitchen clad in American cherry wood; satin-finished Varenna cabinetry; and double sinks designed by the interiors architect John Pawson. The master bathroom has a deep, oversized tub, travertine basins, and walk-in showers.
Though the apartment is hugged by treetops sitting just outside, Lam and his beau also have the option to immerse themselves in the verdant outdoors. Their multi-million dollar purchase also came with a key to Manhattan's last private park — undoubtedly the perfect place to find respite after a hectic Fashion Week.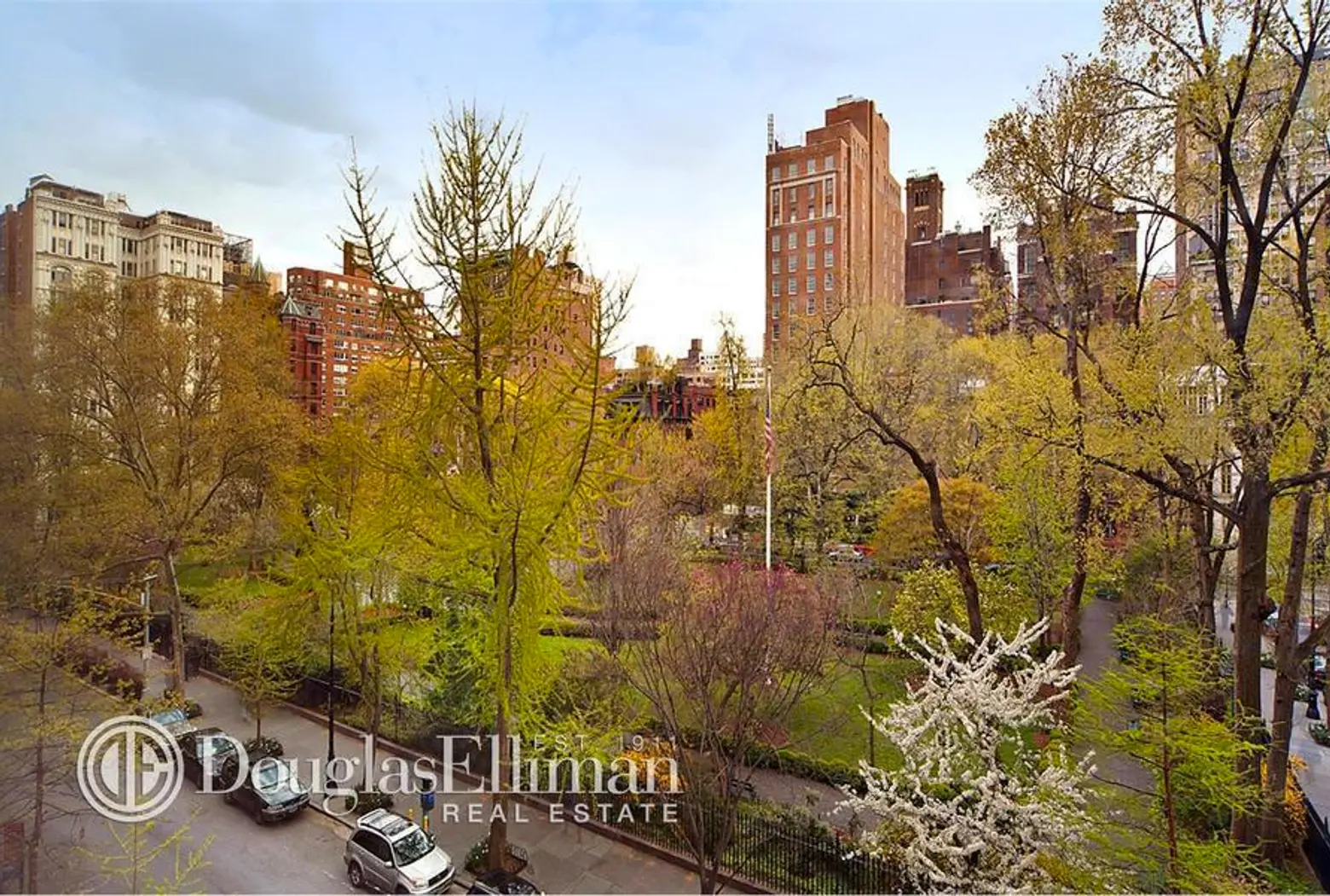 This building was originally erected by Bing & Bing as the Gramercy Park Hotel in 1925 and was designed by Robert T. Lyons. From 2004-2007, an addition and an update of the interior into luxury units was provided by architect John Pawson. Today, the building fuses the new with the old with a modern geometric structure slipped in between the Gramercy Park Annex and the Gramercy Park Hotel. The revamped layout boasts 180 hotel rooms and 23 condominium apartments — all of which have access to the 5-star amenities of the hotel, including pet walking services and fresh flower service.
[Listing: 50 Gramercy Park North, #5A via Douglas Elliman]