Could Bjarke Ingels' floating shipping containers work for student housing in NYC?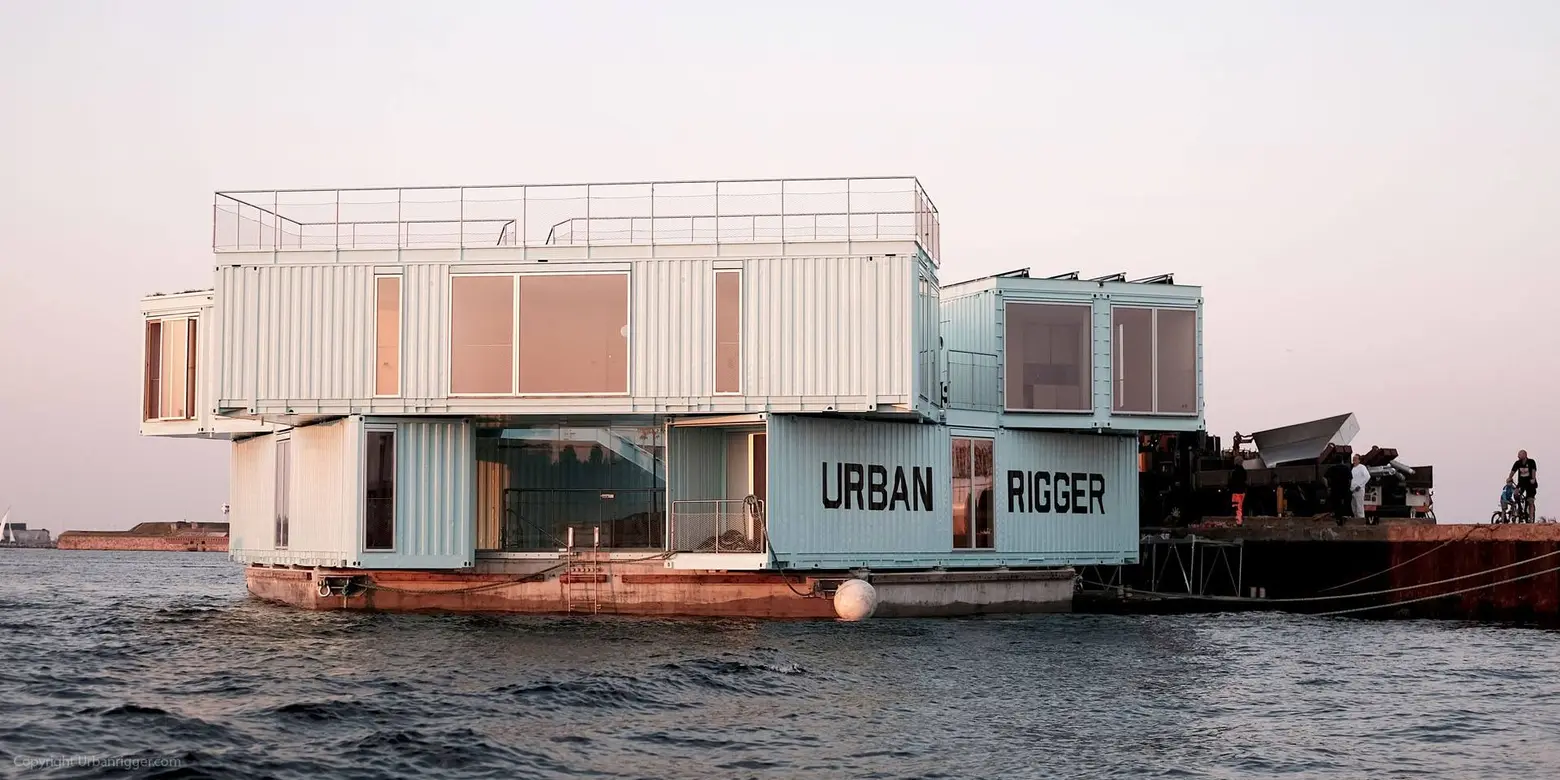 When college students arrive to the big city they often bring with them dreams of glamorous apartments, but they soon get hit the reality of a cramped dorm room covered by student loans or an awkward apartment shared with several strangers. Over in Denmark, where 40,000 beds are needed to accommodate an exploding student population, Kim Loudrup realized the enormity of the student housing shortage (inventory and affordability) and partnered with the country's prodigal son Bjarke Ingels on a new, sustainable student housing design made from floating shipping containers. Called Urban Rigger, they hope this modular idea can extend to other waterfront cities and even solve other housing problems like the refugee crisis.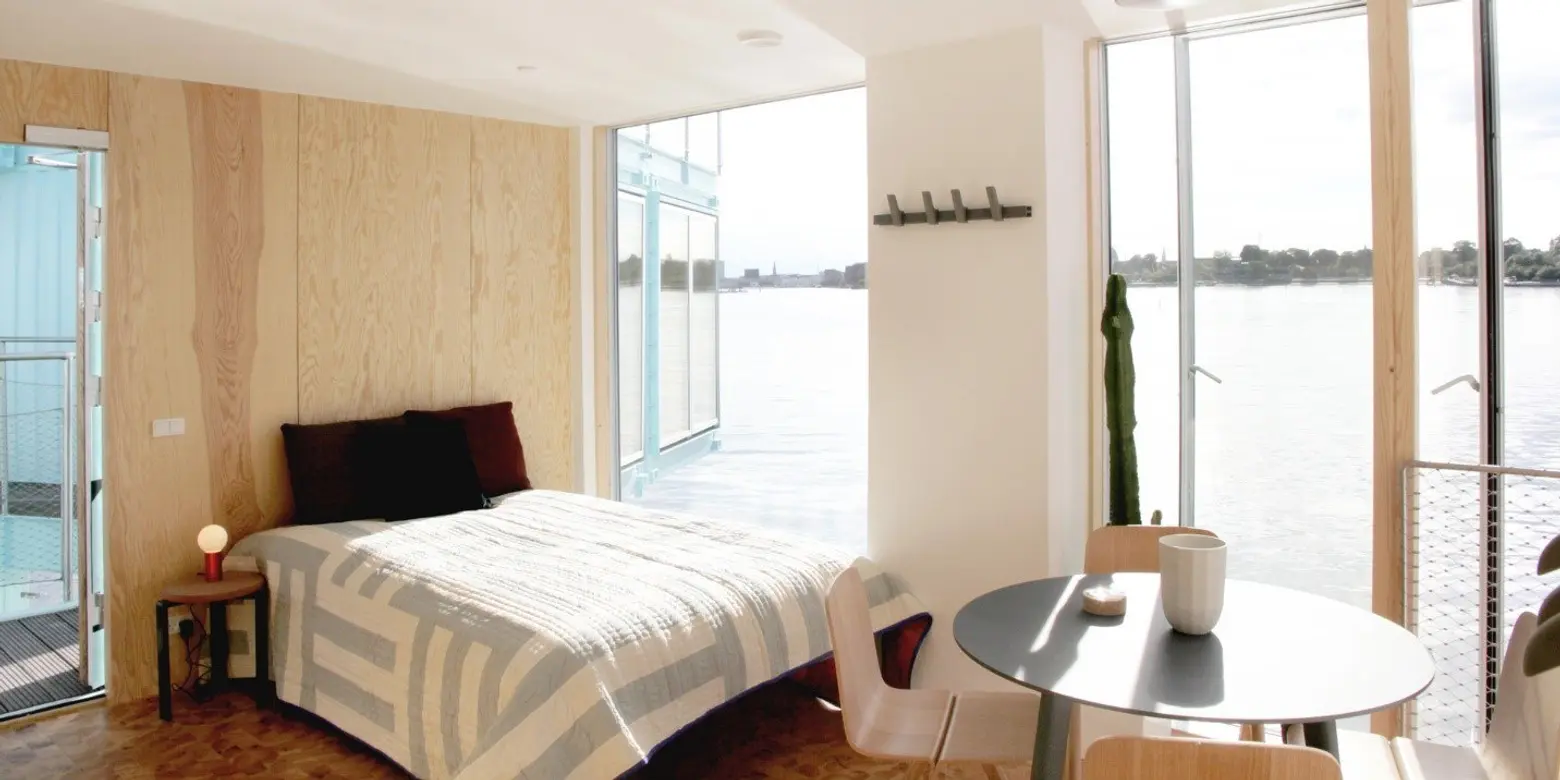 The first project completed in Copenhagen, one of the 10 most expensive cities in the world, offers a private bedroom and bathroom, along with a shared kitchen and living areas for $600 per month.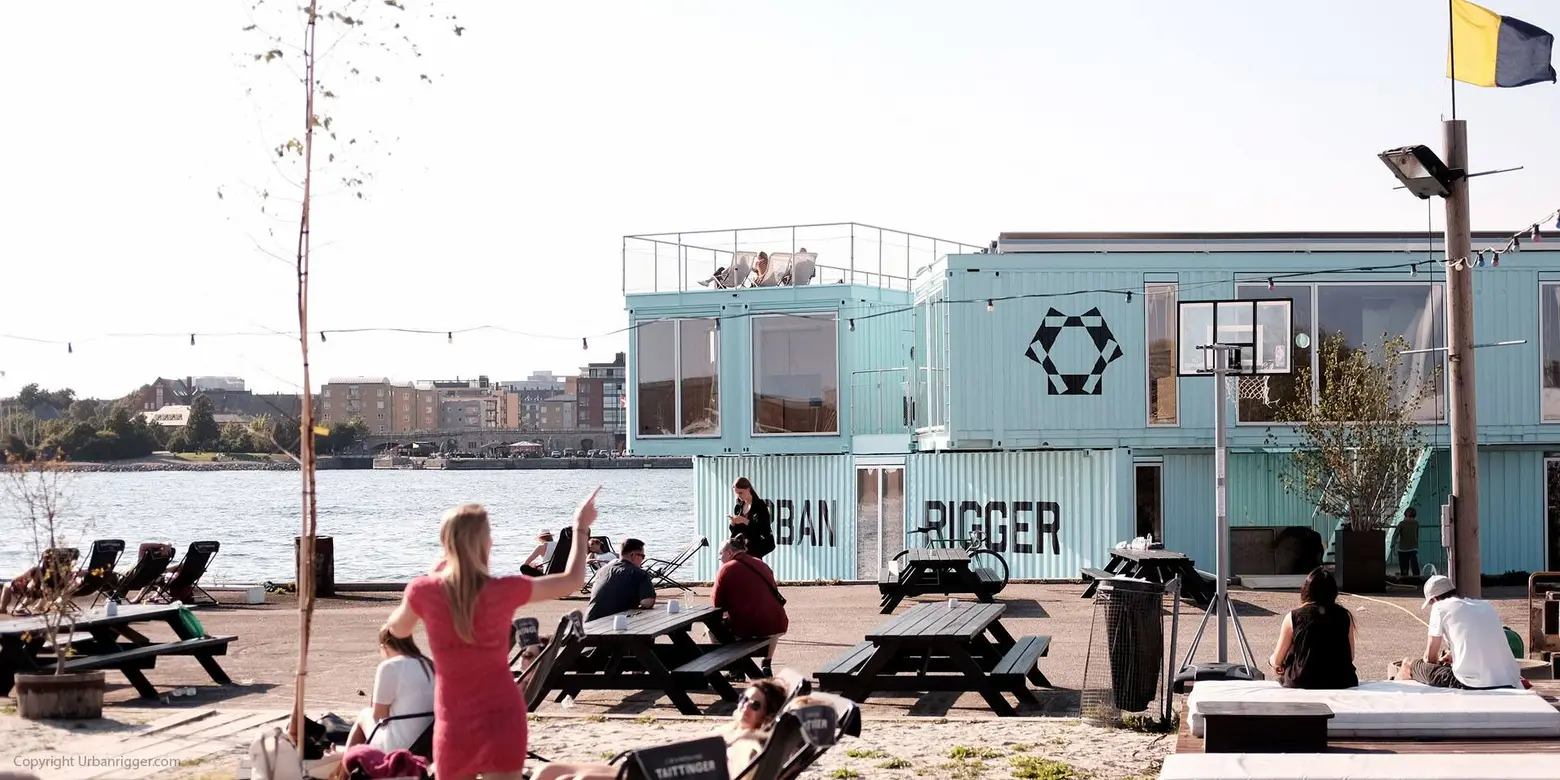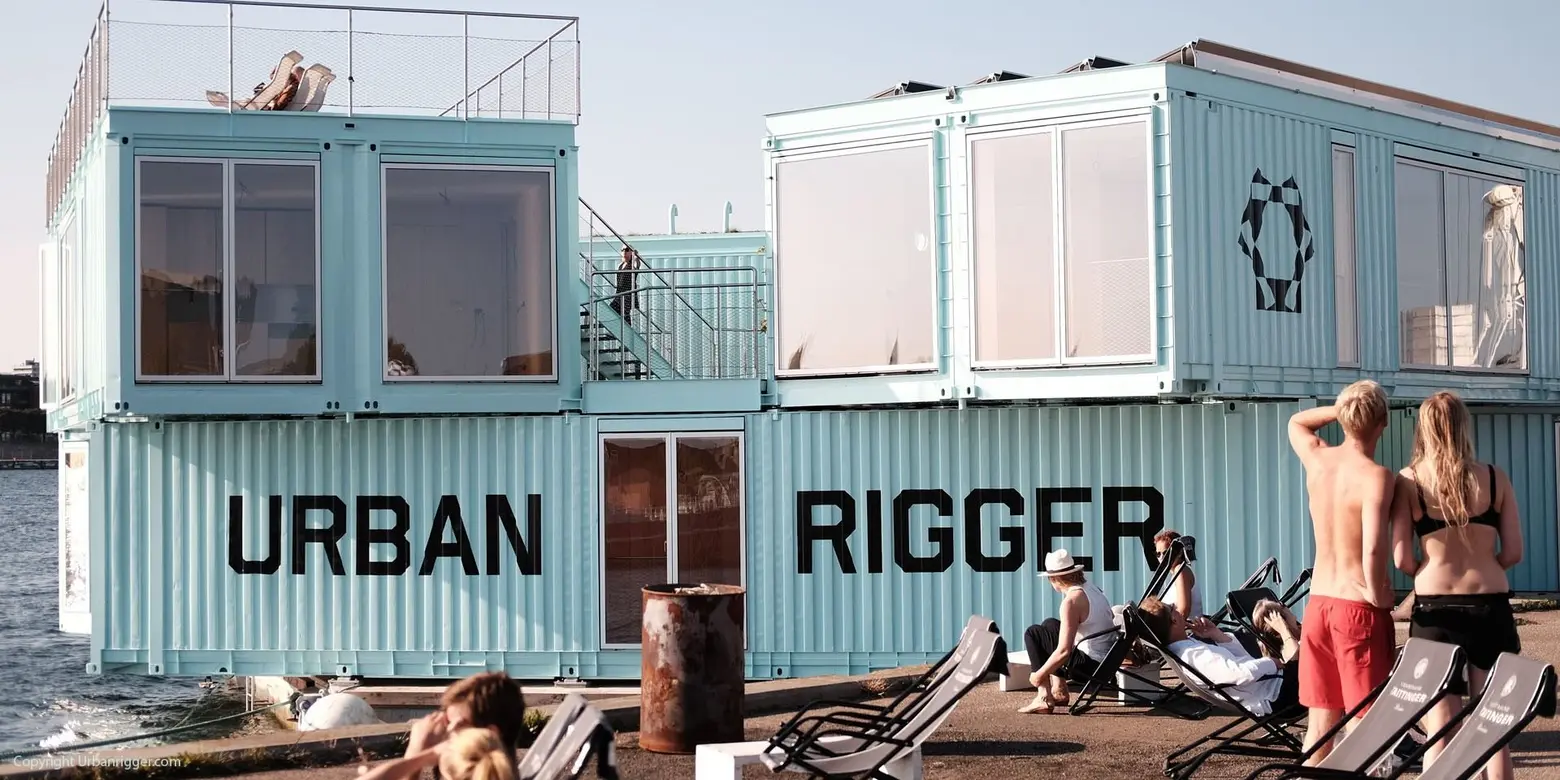 Although each unit houses 12 students and is a communal living situation, Urban rigger features high-end amenities such as an interior courtyard, rooftop deck, barbecue area, kayak landing, and laundry. The design also provides abundant natural lighting and interior panoramic views from the floor-to-ceiling windows.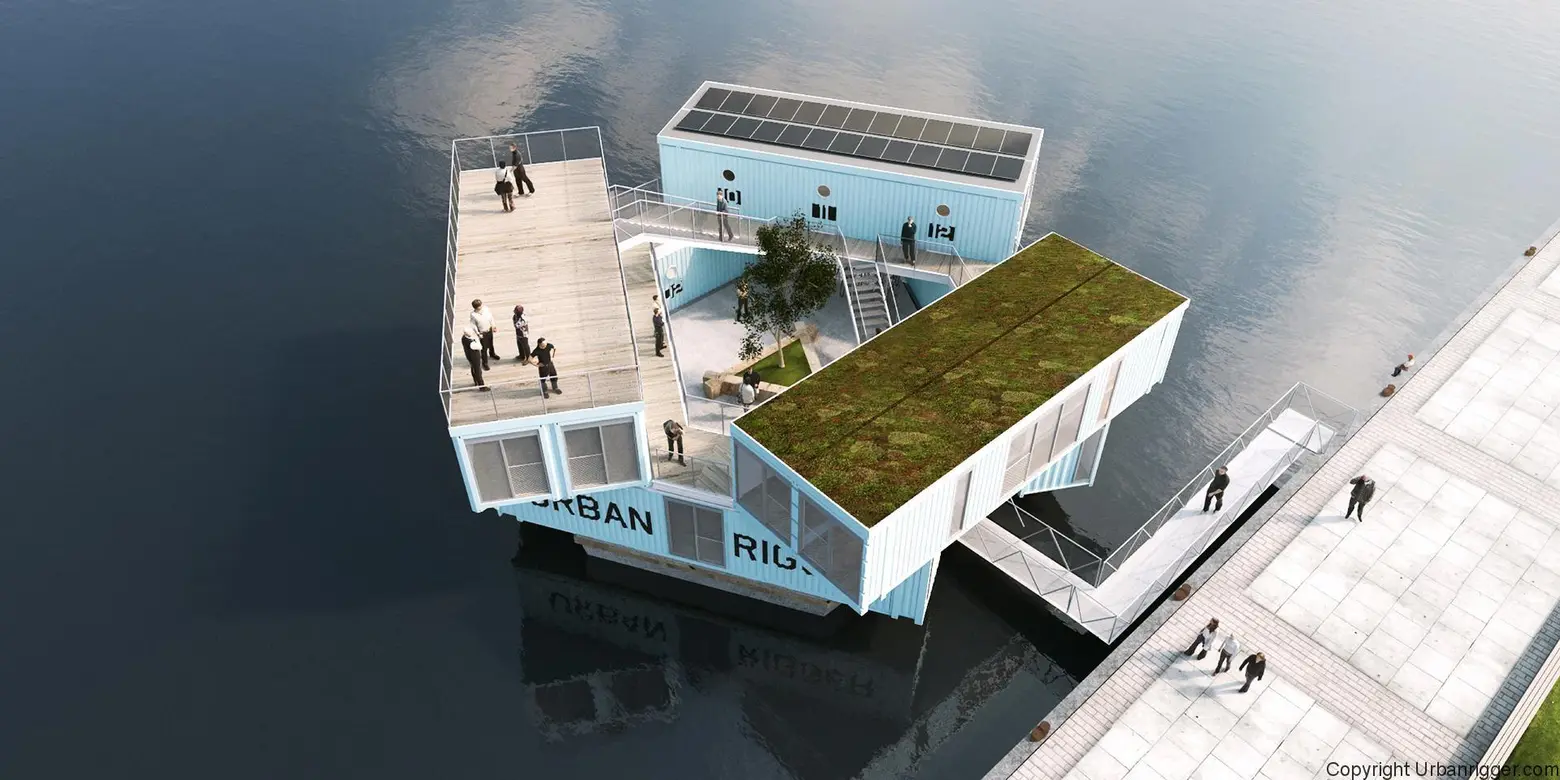 The containers have solar panels on their roofs and use a heat-exchange system from the water's thermal mass to heat and cool themselves. Interiors are insulated by a NASA-developed technology. Furthering the sustainable nature, the dorms are made in Poland, where they can manufacture 100 modules per year at $700-$800 per square foot.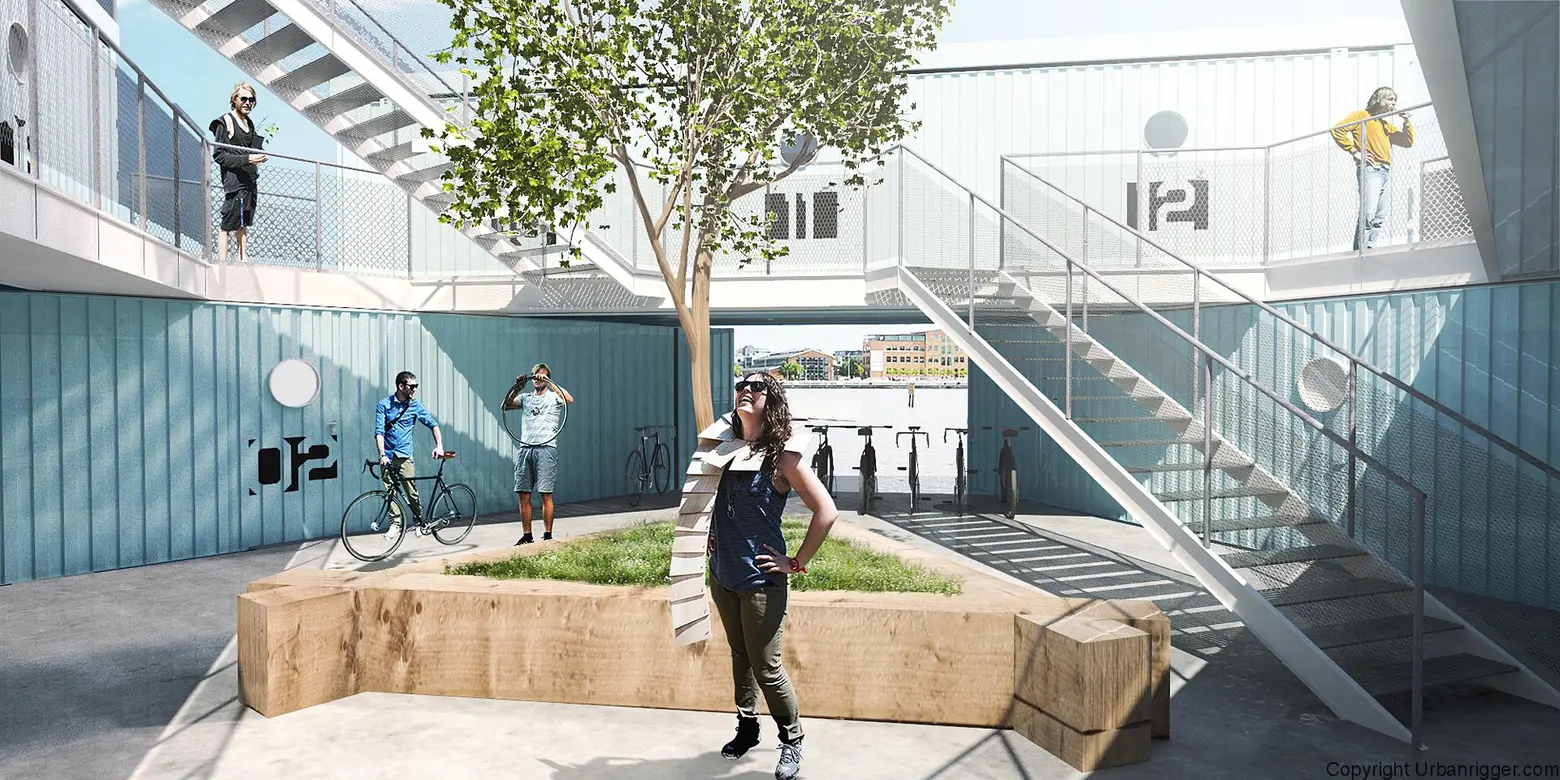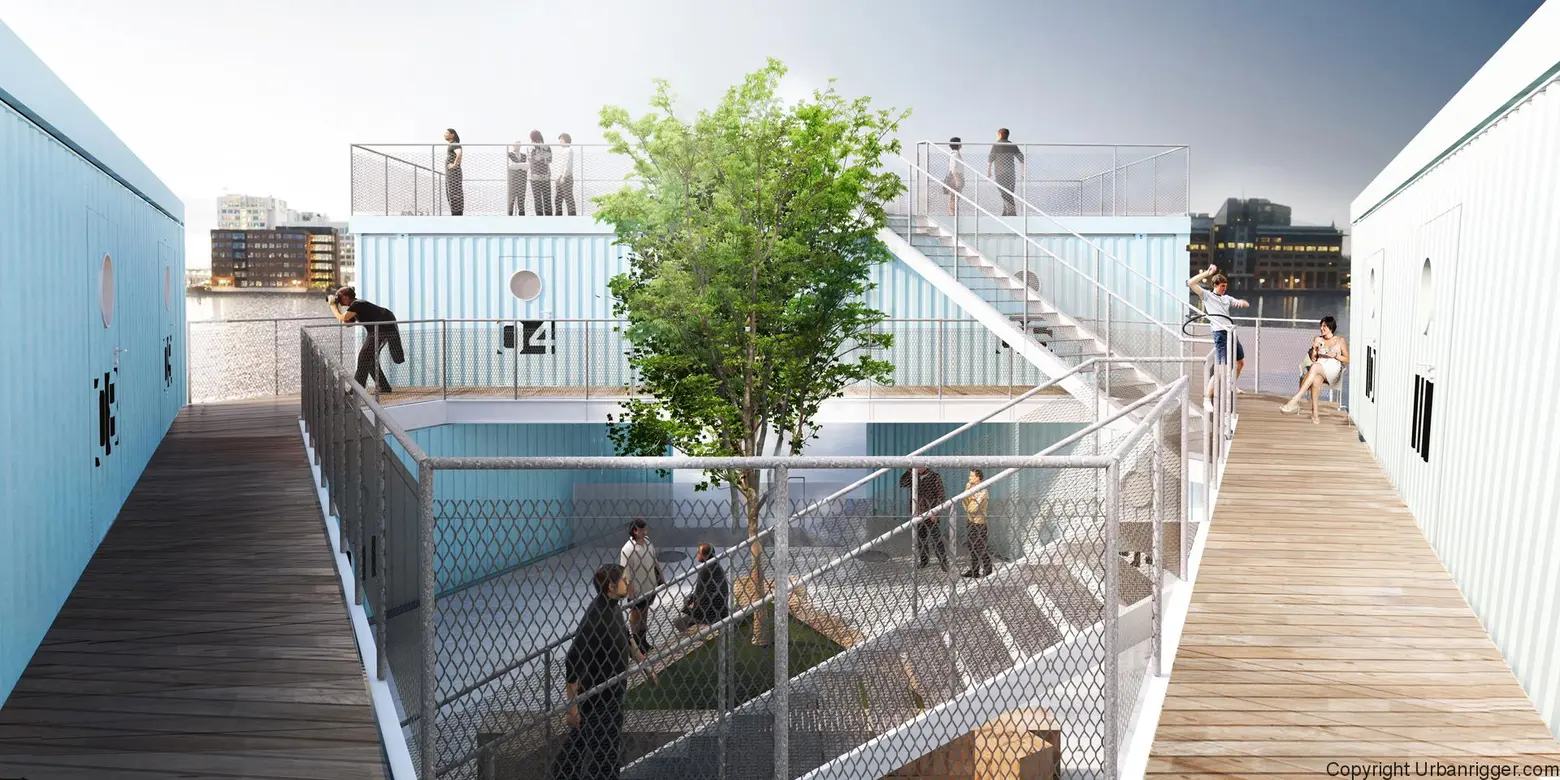 "We talk about students needing housing that's affordable, but we also need to talk about motivation and inspiration," Loudrup says of the sleek aesthetics of Urban Rigger. "…the secret in education is in motivating the student and motivation starts at the doorstep. If your base works, everything falls into place." Not only are these modular units sustainable, but they bring students near city centers without the skyrocketing rents.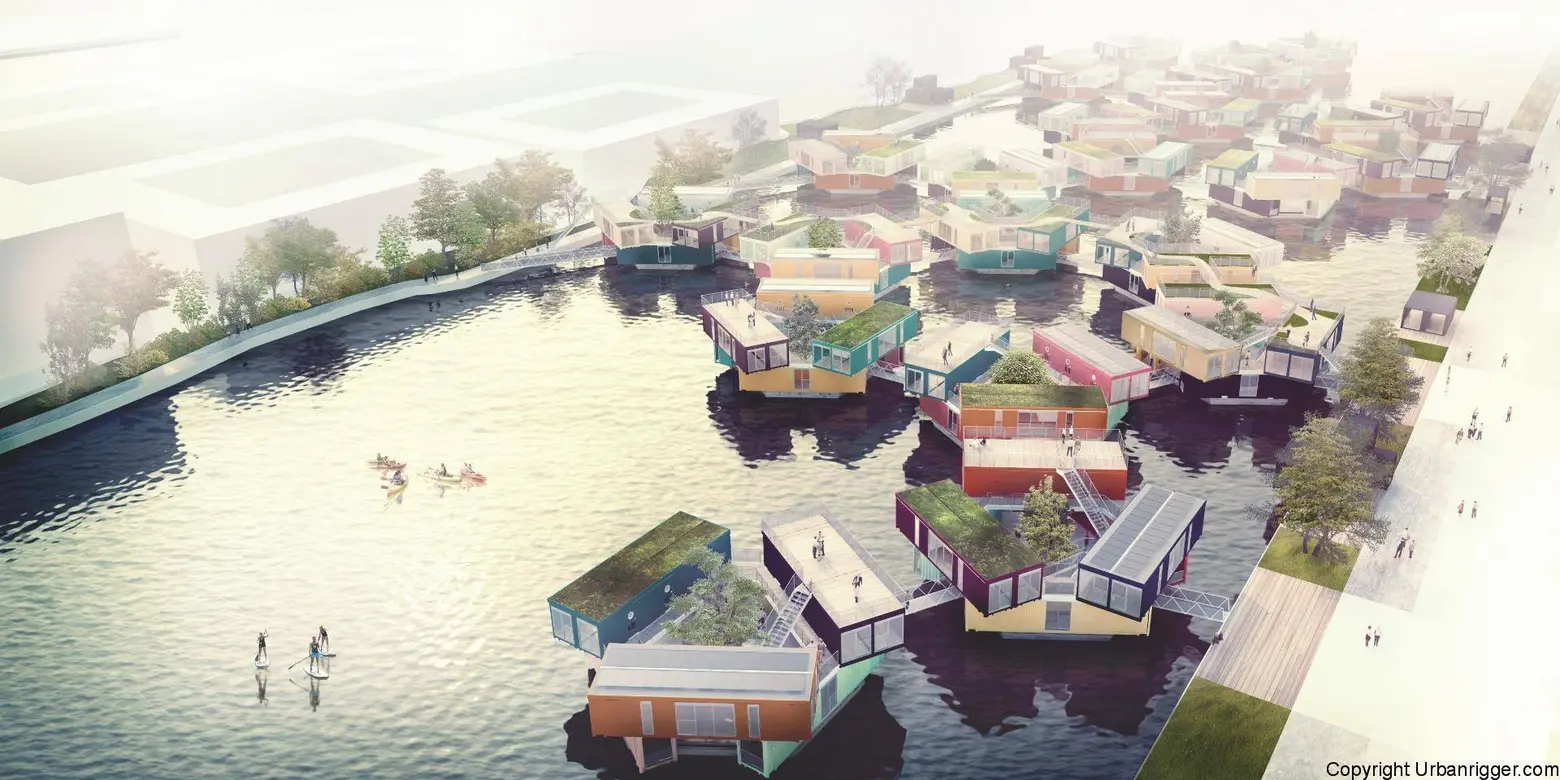 New York may not be far behind in a similar scheme since the idea of floating extensions of the city are already making an appearance: Barrett Point Park in the Bronx has a floating pool; Brooklyn Bridge Park has a floating food forest called Swale; a nine-acre floating island has been proposed as an encore to the High Line; and +Pool is on its way to becoming a reality. Learn more about Urban Rigger in the video below:
URBAN RIGGER from BIG on Vimeo
[Via FastCompany]
RELATED:
All images/renderings courtesy of Urban Rigger/BIG