Clive Wilkinson's 4,400-Square-Foot "Superdesk" Puts Literal Twist on Collaborative Workspace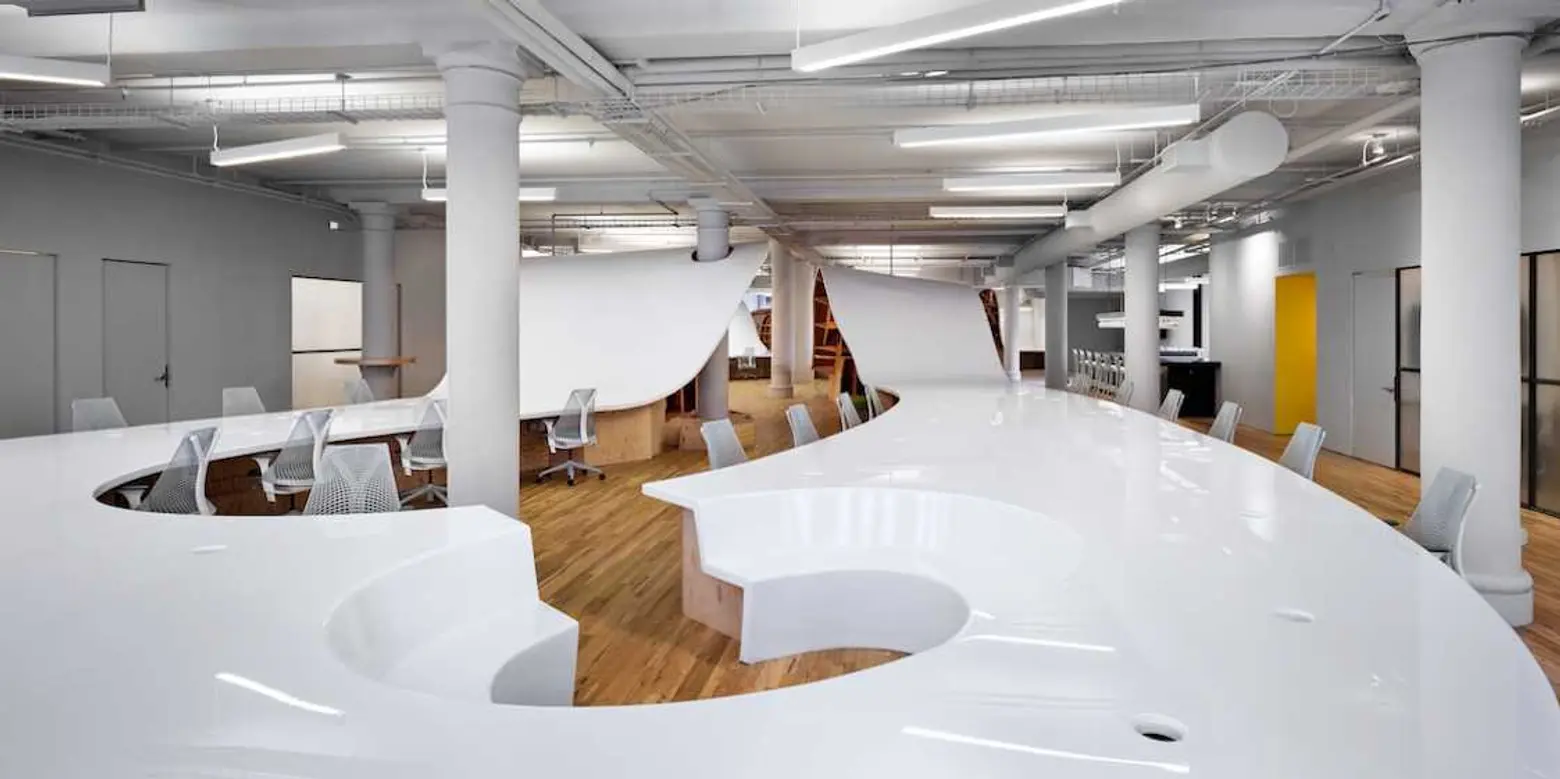 Visitors to this past weekend's 12th Annual Open House New York were treated to tours of Manhattan's first fully robotic parking system, an African Burial Ground National Monument in Tribeca, and this 4,400-square-foot "superdesk" winding its way through the Chelsea offices of the Barbarian Group, a New York-based creative agency.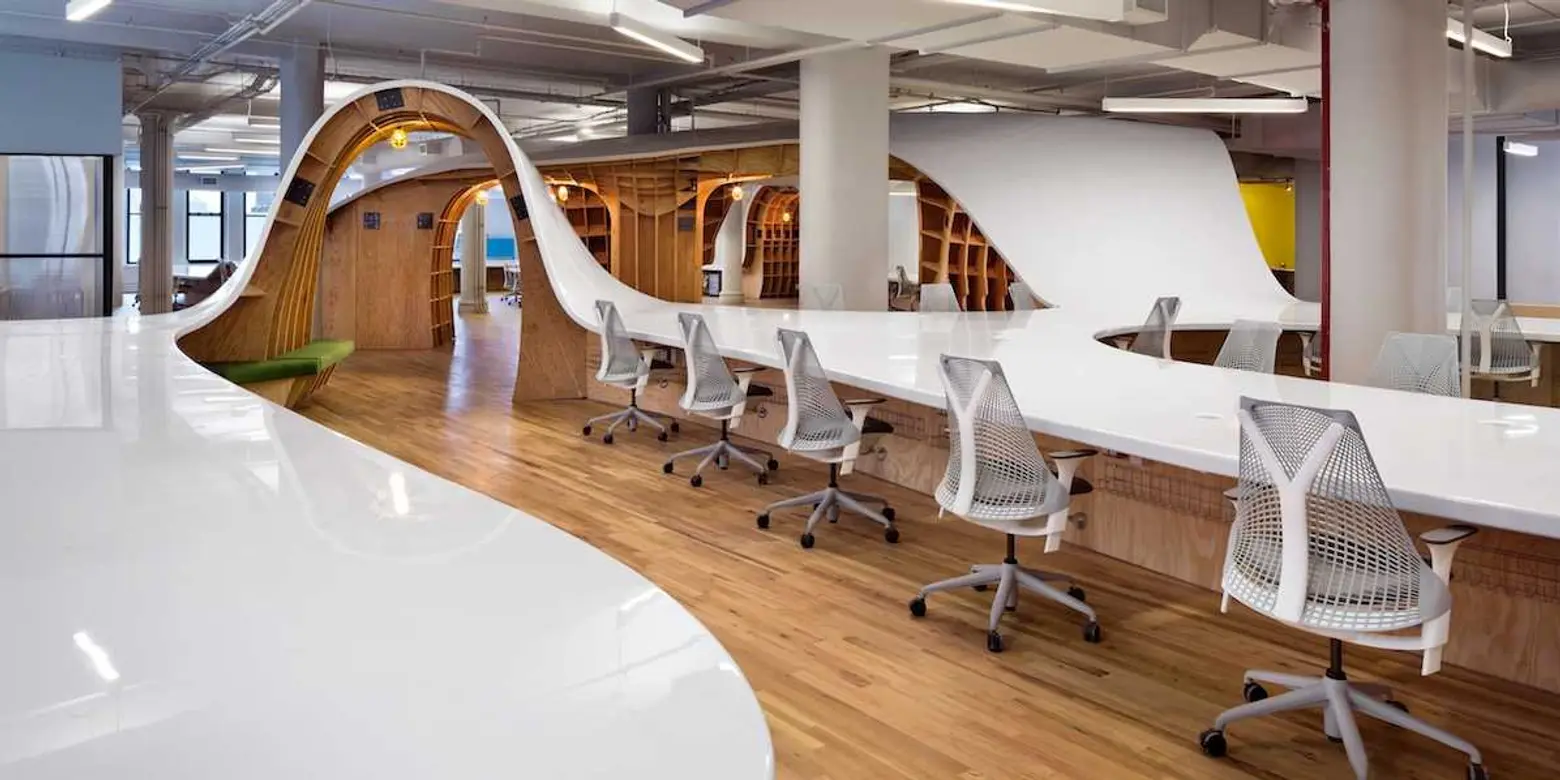 Designed by architect Clive Wilkinson, the re-imagined workspace is as fun as it is functional, taking the idea of a collaborative and open work environment to a whole new level. With enough seating for all of the company's 125 employees, the continuous plywood structure also provides canopied areas with colorful cushioned benches for group meetings.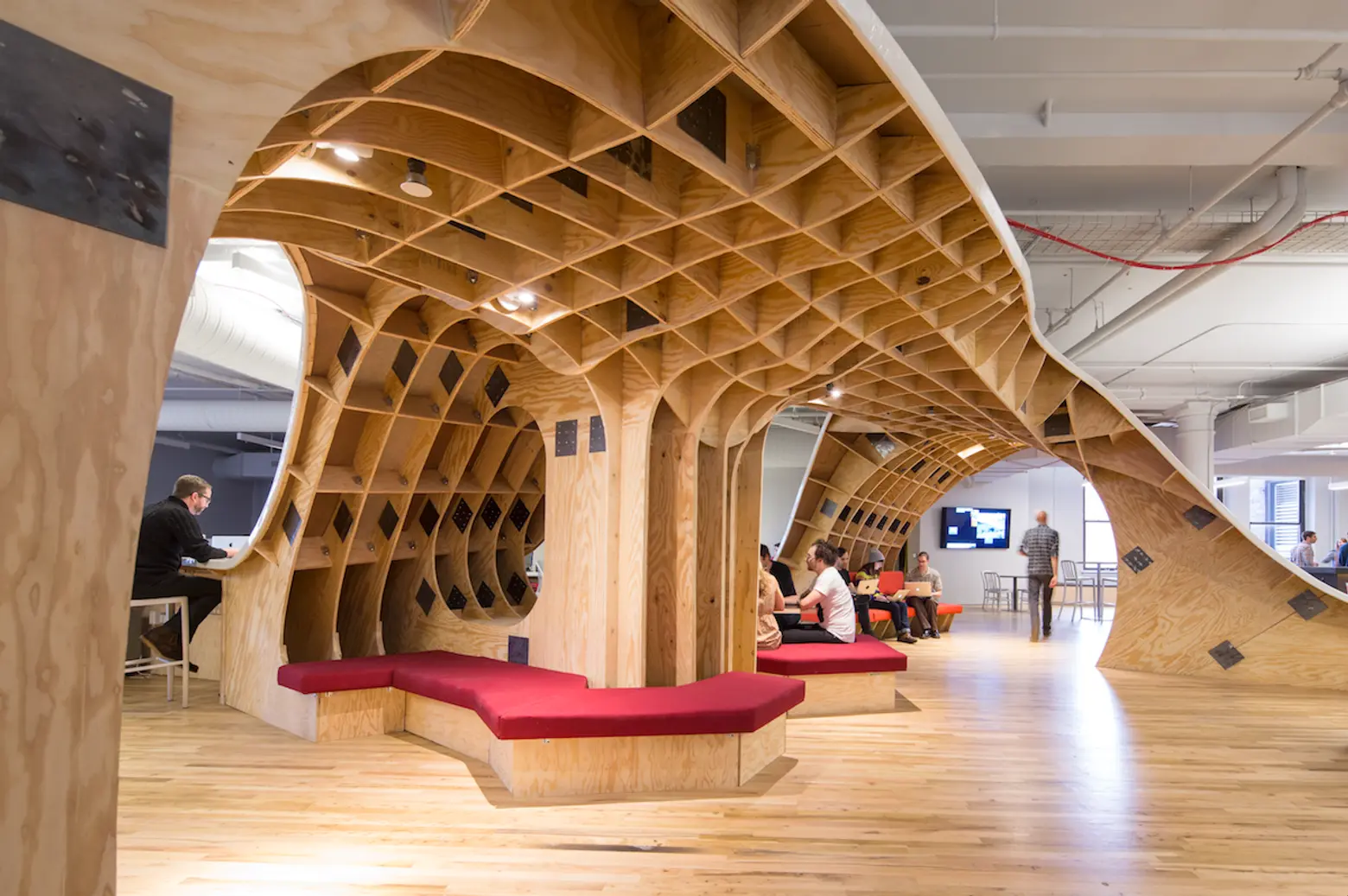 The undulating desktop created from a single pour of resin resembles a giant shiny slide and we wouldn't be surprised if some of the more young-at-heart employees took it for a ride as a way to burn off a little steam after hours. (Full disclosure: We wanted to do that as soon as we saw it!)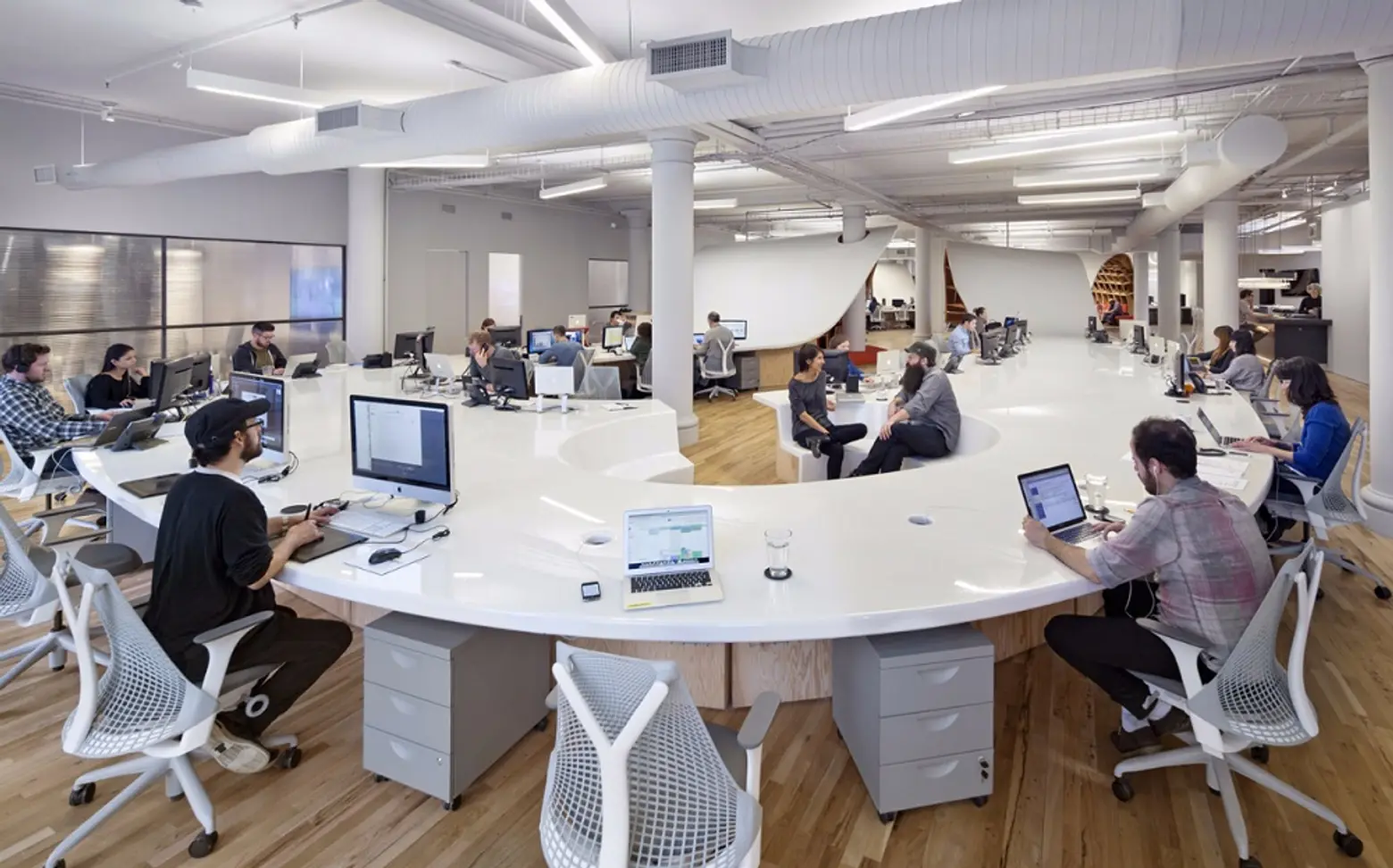 For years, rows upon rows of low-walled "cubes" have been a mainstay of companies looking to foster communication and collaboration among employees. But this whimsical twist beautifully marries the Barbarian Group's mantra of delivering "ideas to provoke reaction" (talk about the wow factor!) with their desire to keep staff "happy and inspired everyday". Hmmm, we wonder if we can get one for 6sqft….
You can see more photos of this super fun "superdesk" in our gallery below.
Images courtesy of Clive Wilkinson and the Barbarian Group