City Point's Dekalb Market adds a performance space and speakeasy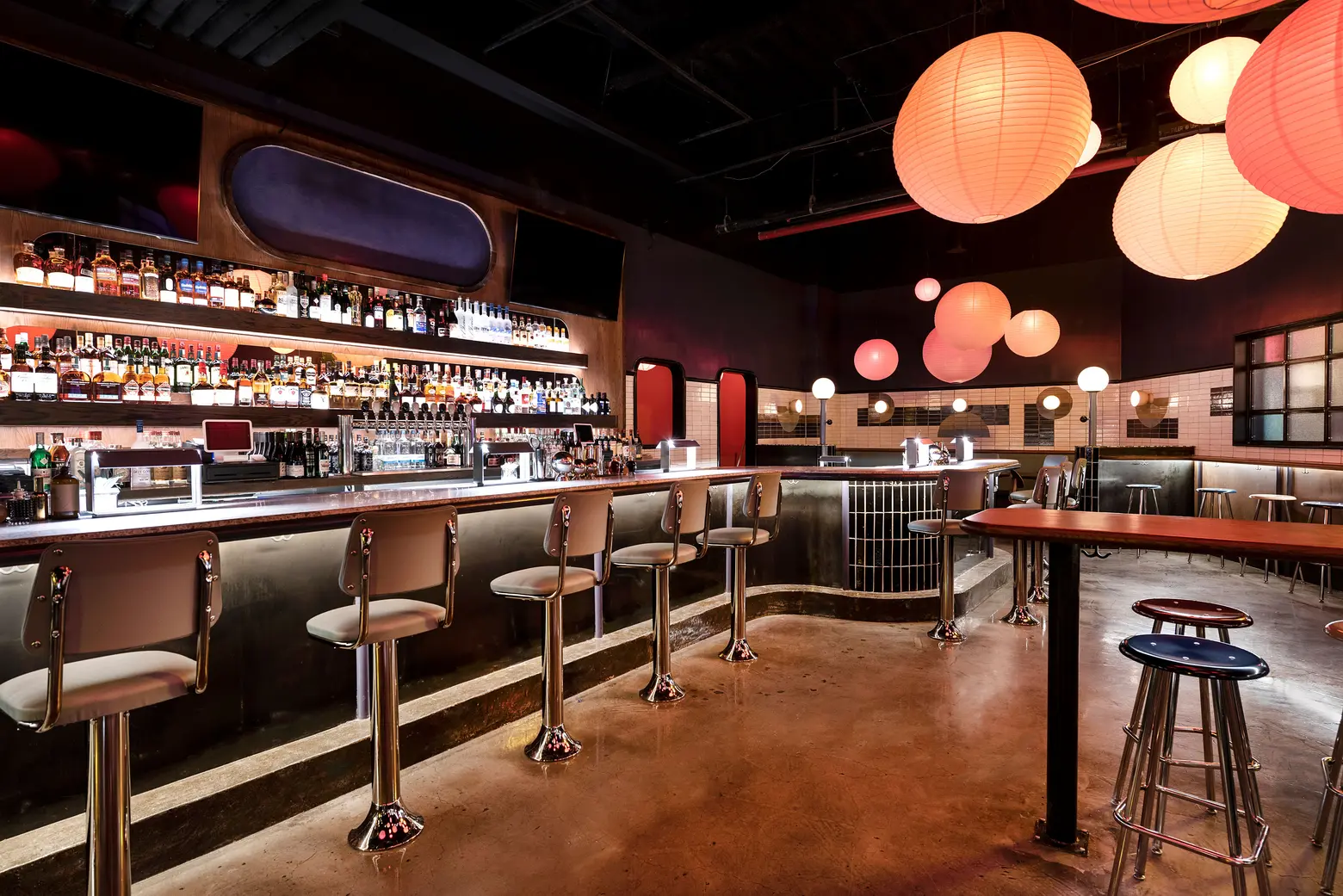 Understudy; image credit: Liz Clayman.
Downtown Brooklyn's City Point  is pulling out all the stops to boost its cool factor. The 1.8-million-square-foot mixed-use development at 445 Albee Square West is already home to the subterranean food mecca known as Dekalb Market Hall as well as the popular dine-in cinema-slash-supper-club Alamo Drafthouse. City Point recently announced the additions of a speakeasy-style cocktail bar called Understudy within the food court and Dekalb Stage, a 7,500-square-foot events and live entertainment space just next door.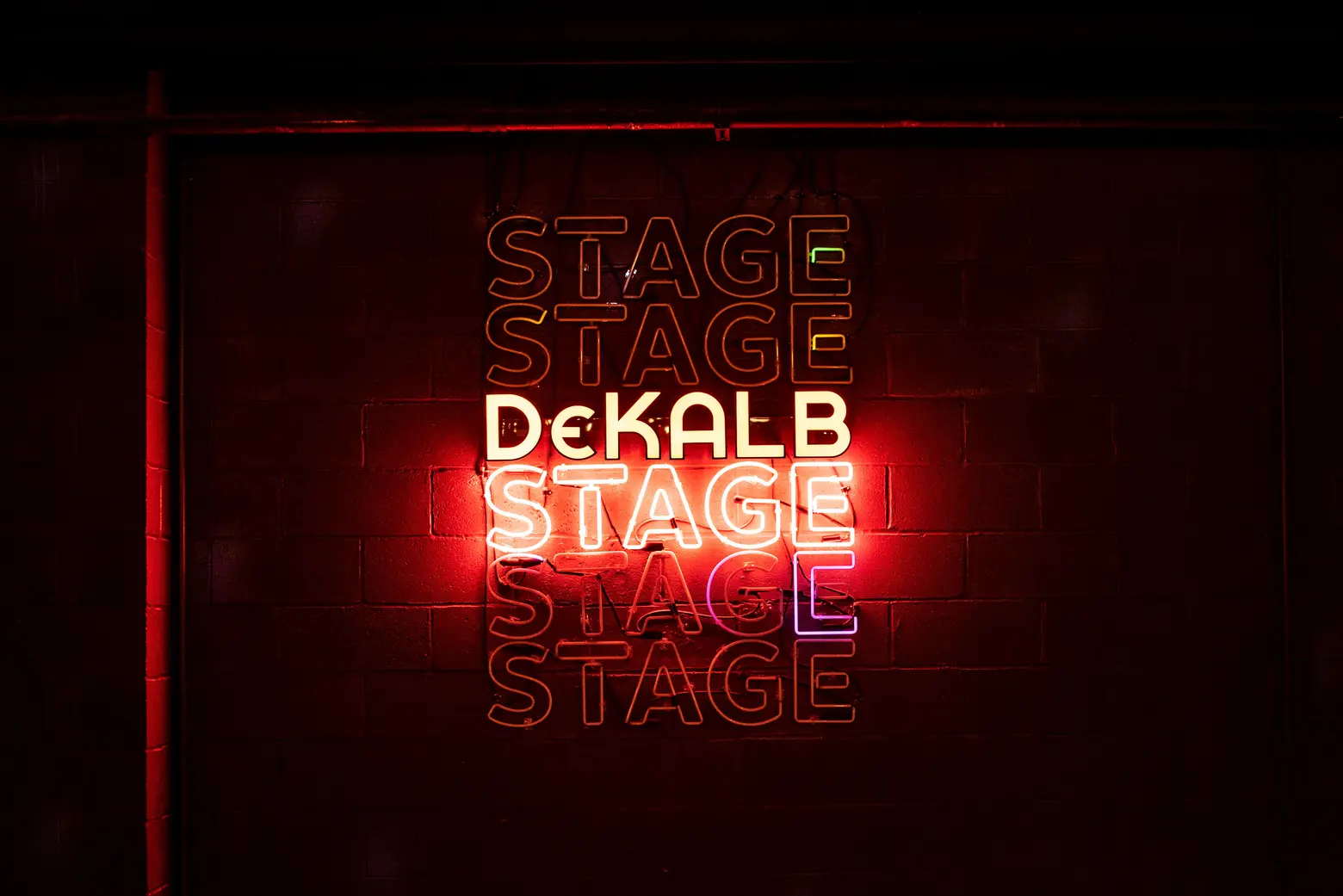 Dekalb Stage; image credit: Liz Clayman.
Dekalb Market Hall founder Anna Castellani's intent is to bring a nightlife destination to Downtown Brooklyn, with programming at Dekalb Stage set to offer public-facing arts, culture and entertainment events including music, original performance pieces and theater. The venue also has the capability to host private events for up to 300 people. The space boasts original work from Brooklyn-based artists including Katie Merz and Bernardo Siciliano. The theater opened to the public on Saturday, February 16 with legendary DJ collective Soul Summit.

The bar at Understudy; image credit: Liz Clayman.
According to a press release, Understudy is "accessible through a discreet door" next to the event space, and will feature signature cocktails, Brooklyn-brewed beers and a "carefully chosen natural wine selection." Bar Manager Seth Gordon from The Standard Grill at The Standard and George Duval will be tending the bar at the "elegant, dimly lit hideaway featuring handmade blue and white tiled walls, cushioned blue and red banquette seating and cozy nooks offering quiet oases from the bustling market outside."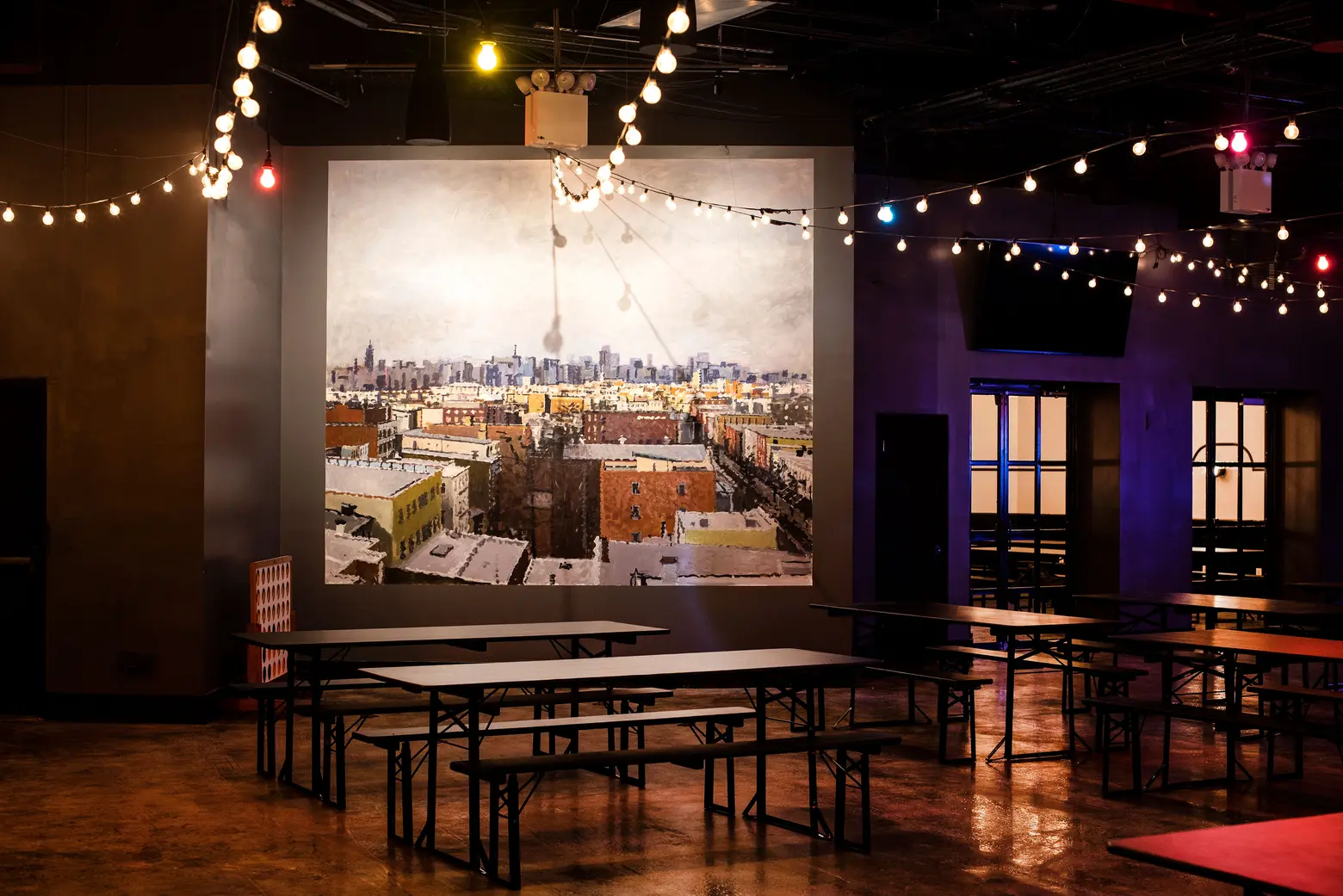 Dekalb Stage; image credit: Liz Clayman.

Dekalb Stage; image credit: Liz Clayman.
6sqft recently reported that the beloved Soho destination bookstore McNally Jackson would be opening a 5,300 square-foot two-story City Point location. And the aforementioned Alamo Drafthouse will be doubling in size: Eater reports that the Austin-based chain known for classic films and cocktails is adding 25,000 more square feet, including nine new theaters, more restrooms and a bigger lobby in the space currently occupied by designer discount emporium Century 21.
RELATED: