Chic Cobble Hill townhouse in converted Long Island College Hospital building asks $5.4M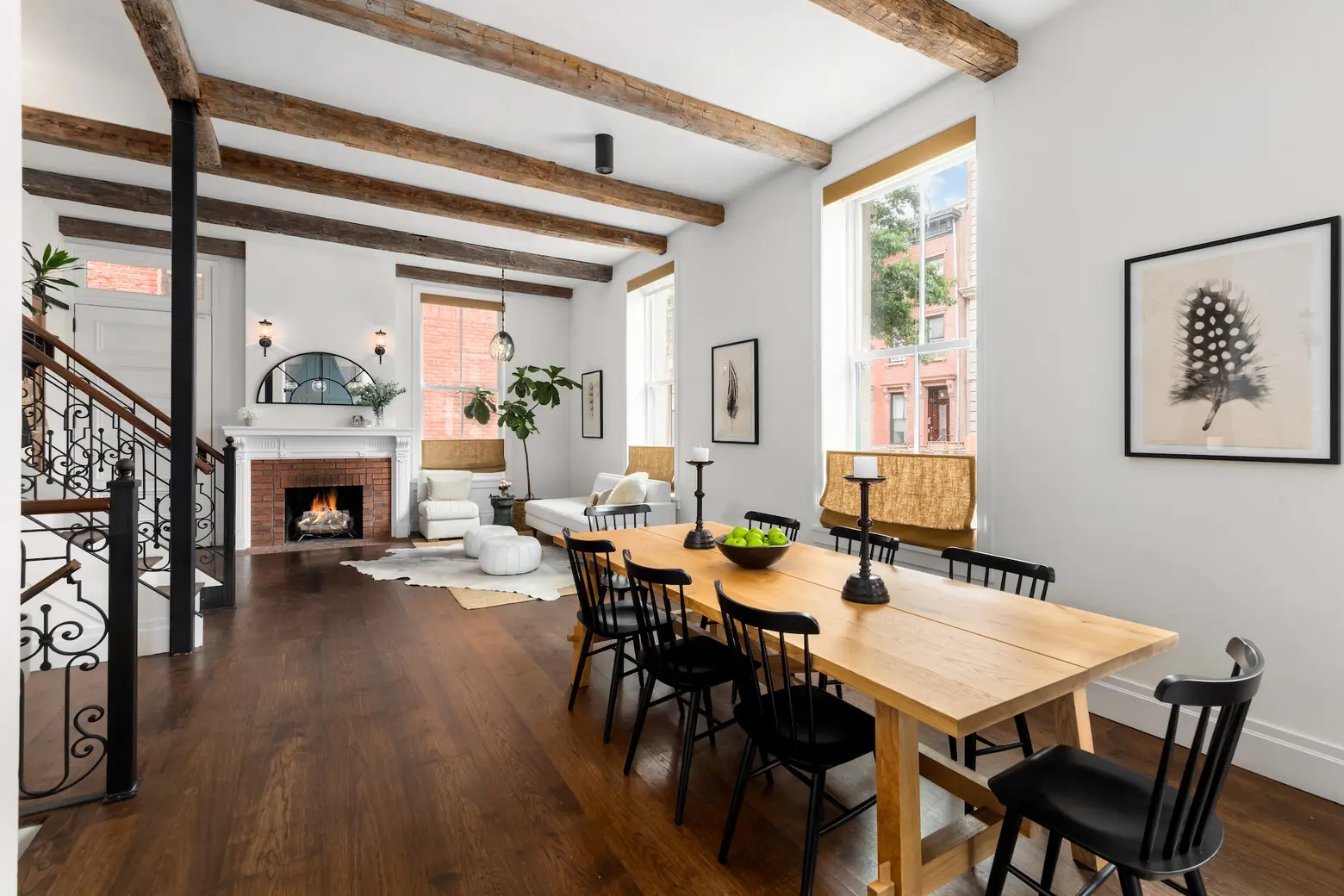 Listing images by Tim Waltman, Evan Joseph Studios; courtesy of Compass
This four-bedroom unit at 355 Henry Street is one of three townhouse conversions inside the former Long Island College Hospital's Lamm Institute building (previously 110 Amity Street). The French Renaissance-style structure was designed by William C. Hough and constructed in 1902. It originally served as nurses residence's before the Lamm Institute for Developmental Disorders moved in during the 1970s. The landmarked Cobble Hill building and three adjacent lots were sold to investors in 2007 for $6 million. The modernized residence sprawls over four stories and boasts a roof deck with harbor views for the asking price of $5.4 million.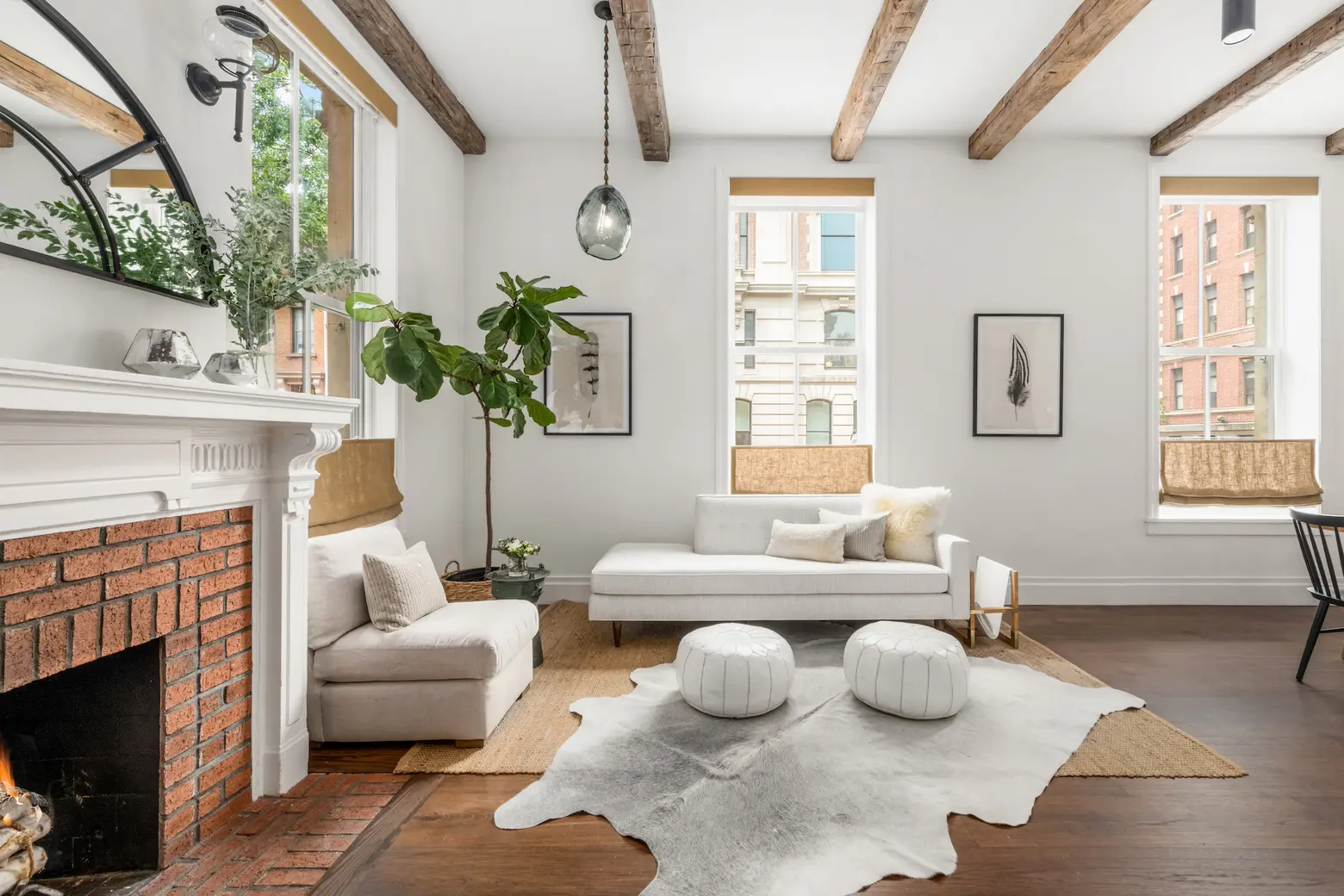 The entrance is through an "intimate gated courtyard," as the listing describes it. One short flight up, the parlor floor features a wood-burning fireplace, exposed beams, wide pine floors, oversized windows and 11-foot ceilings throughout.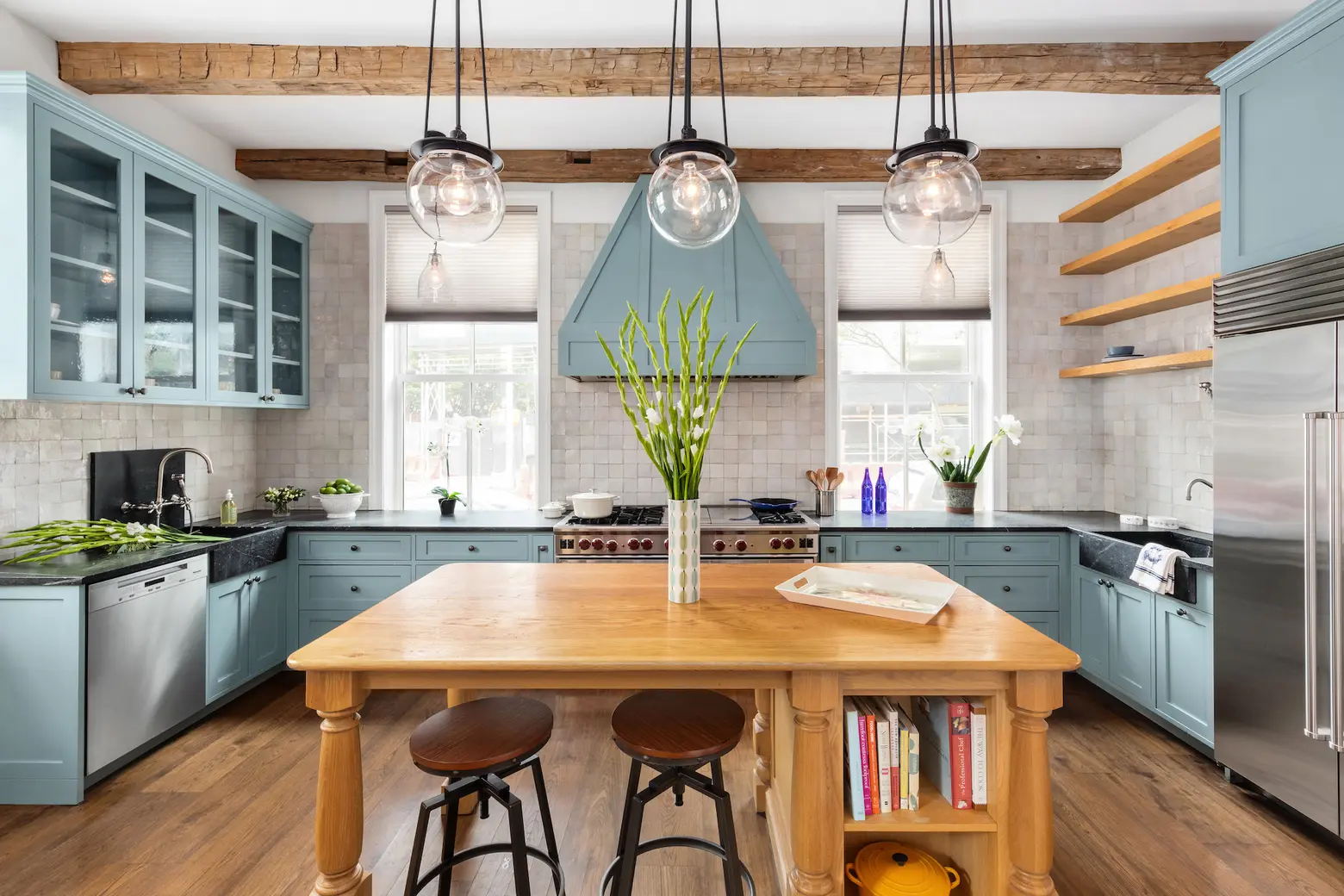 There's an open, windowed kitchen decorated with Moroccan tiles and soapstone counters. It's equipped for a crowd with two sinks, a wide Sub-Zero refrigerator, two trash compactors, a large oak island, and a walk-in pantry.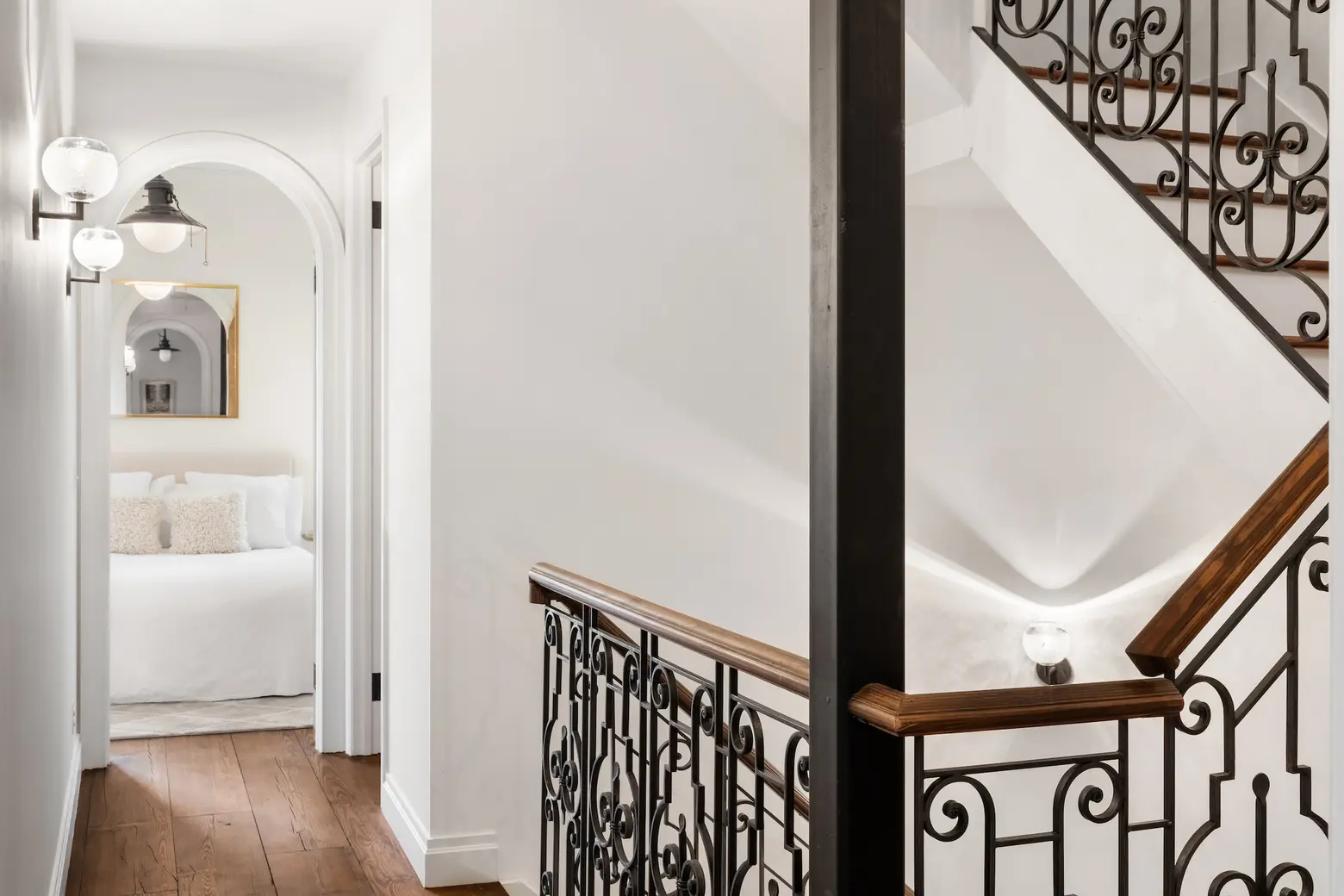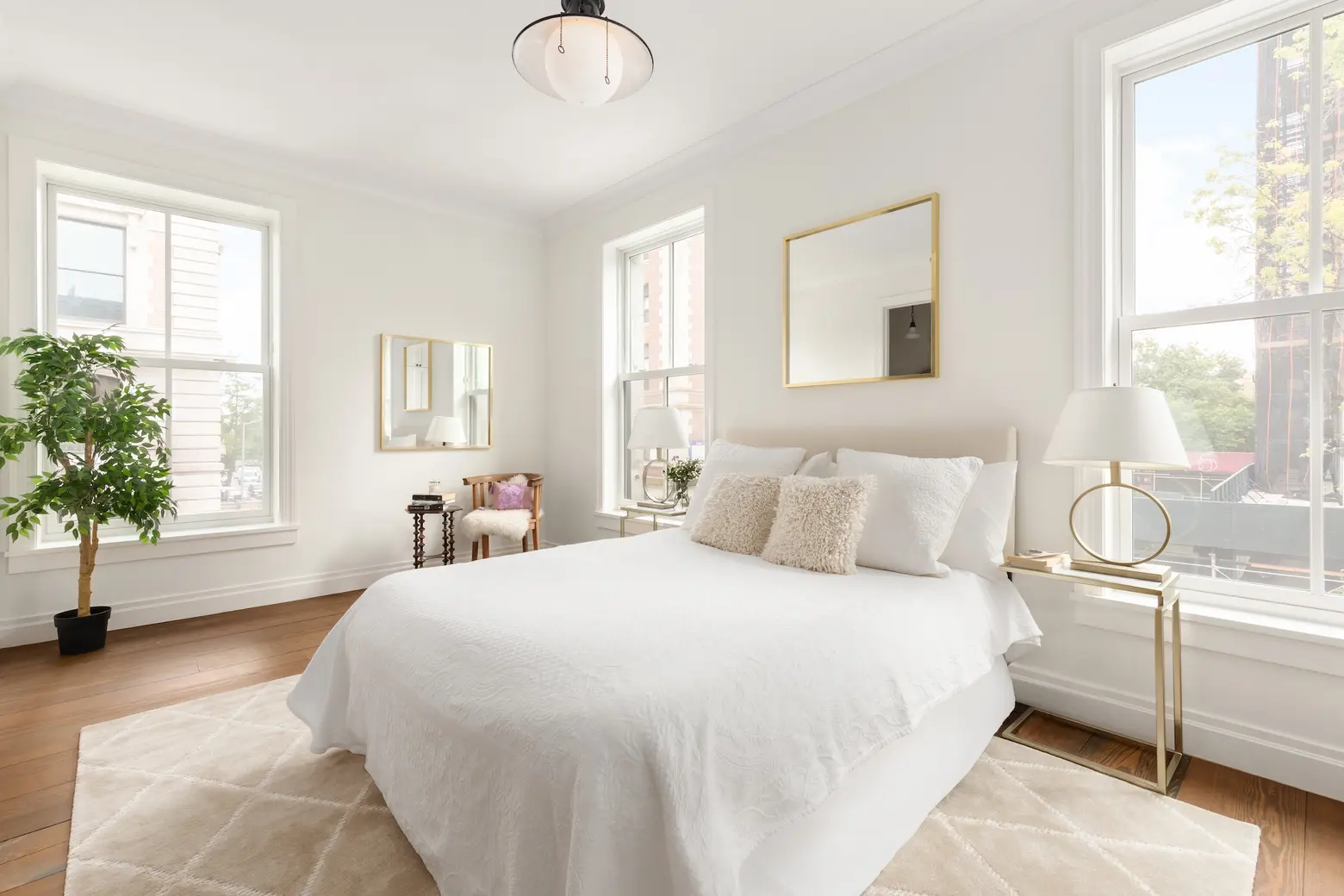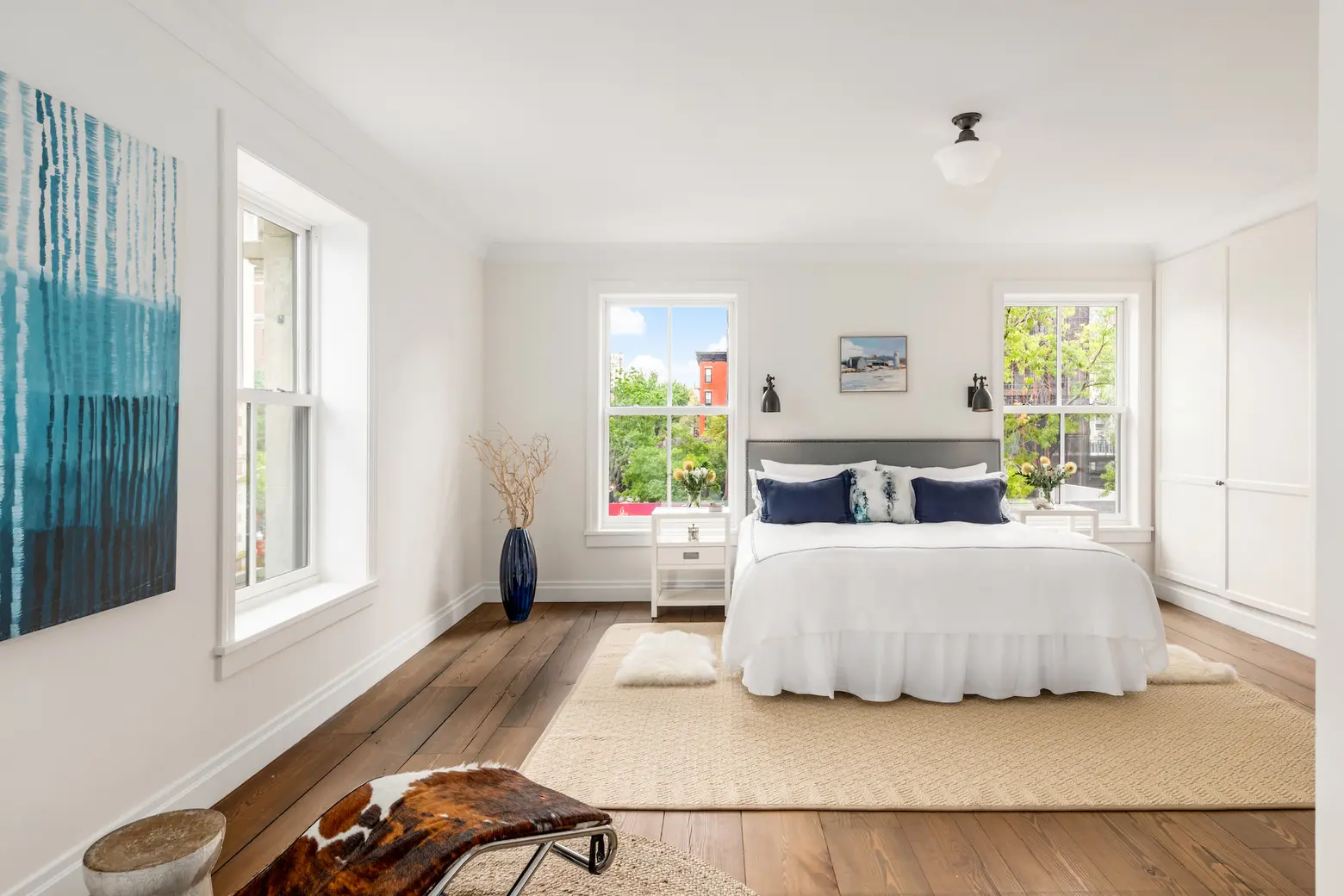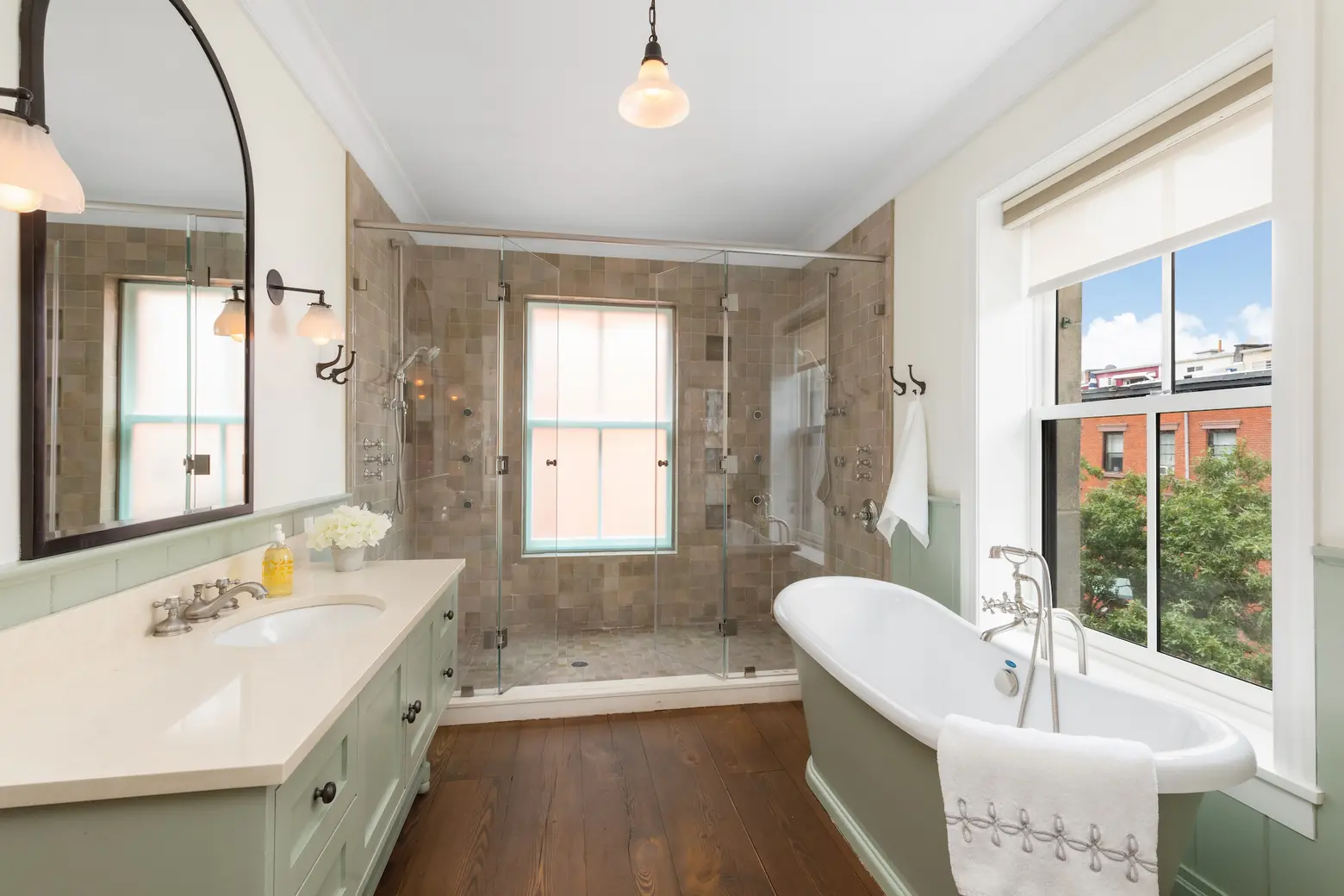 A center staircase with custom iron railings brings you to the upper levels. There are two bedrooms on the third level, each with an en-suite bath with claw-foot tubs. The sunny master suite is on the fourth floor. It has a cozy seating area, a luxurious bathroom behind pocket doors, and a wall lined with custom closets. There's also a small office to round out this floor.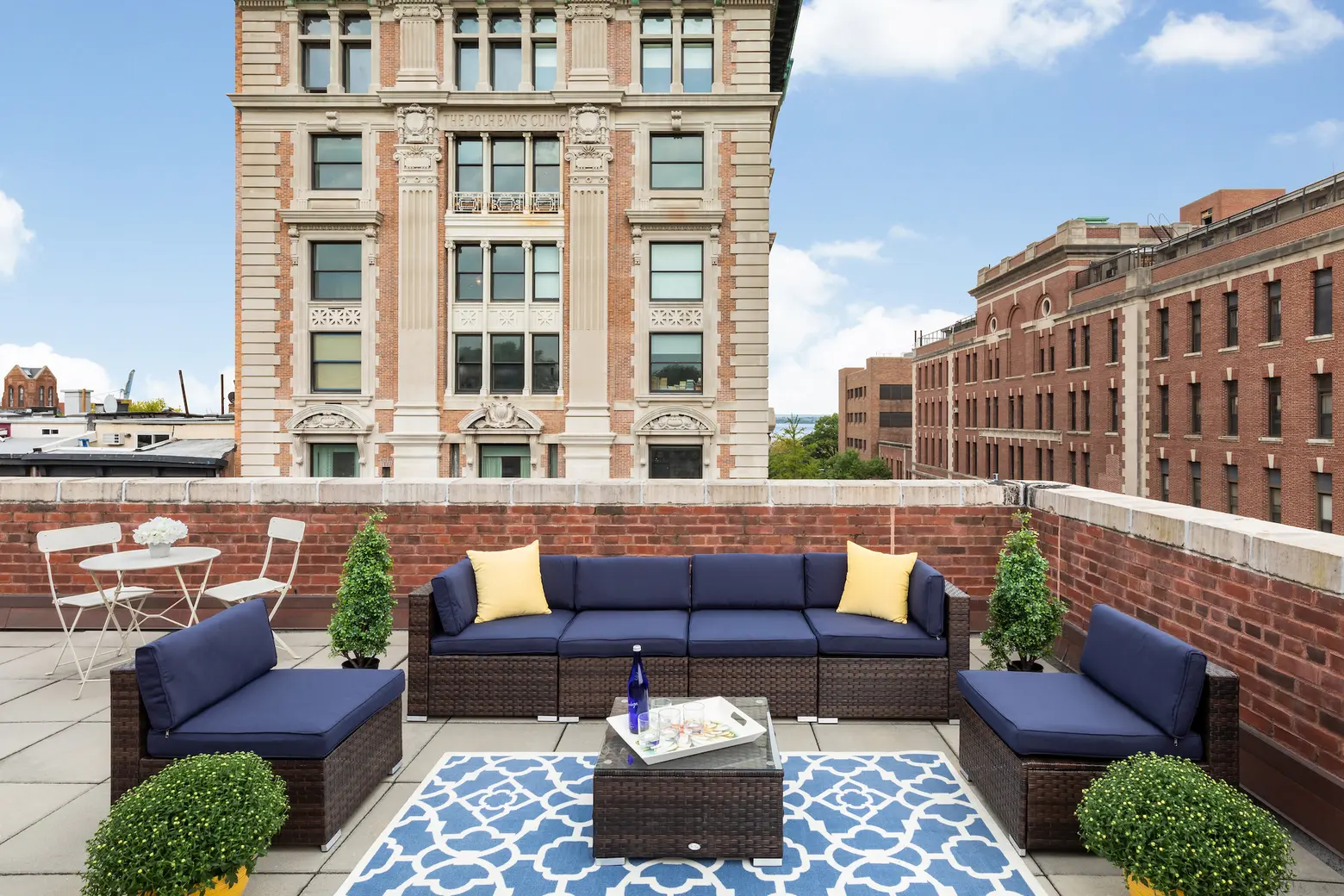 The finished roof deck adds roughly 760 square feet of exterior space. In addition to the harbor views the listing mentions, it directly overlooks the neighboring Polhemus Residences, also part of the Long Island College Hospital redevelopment.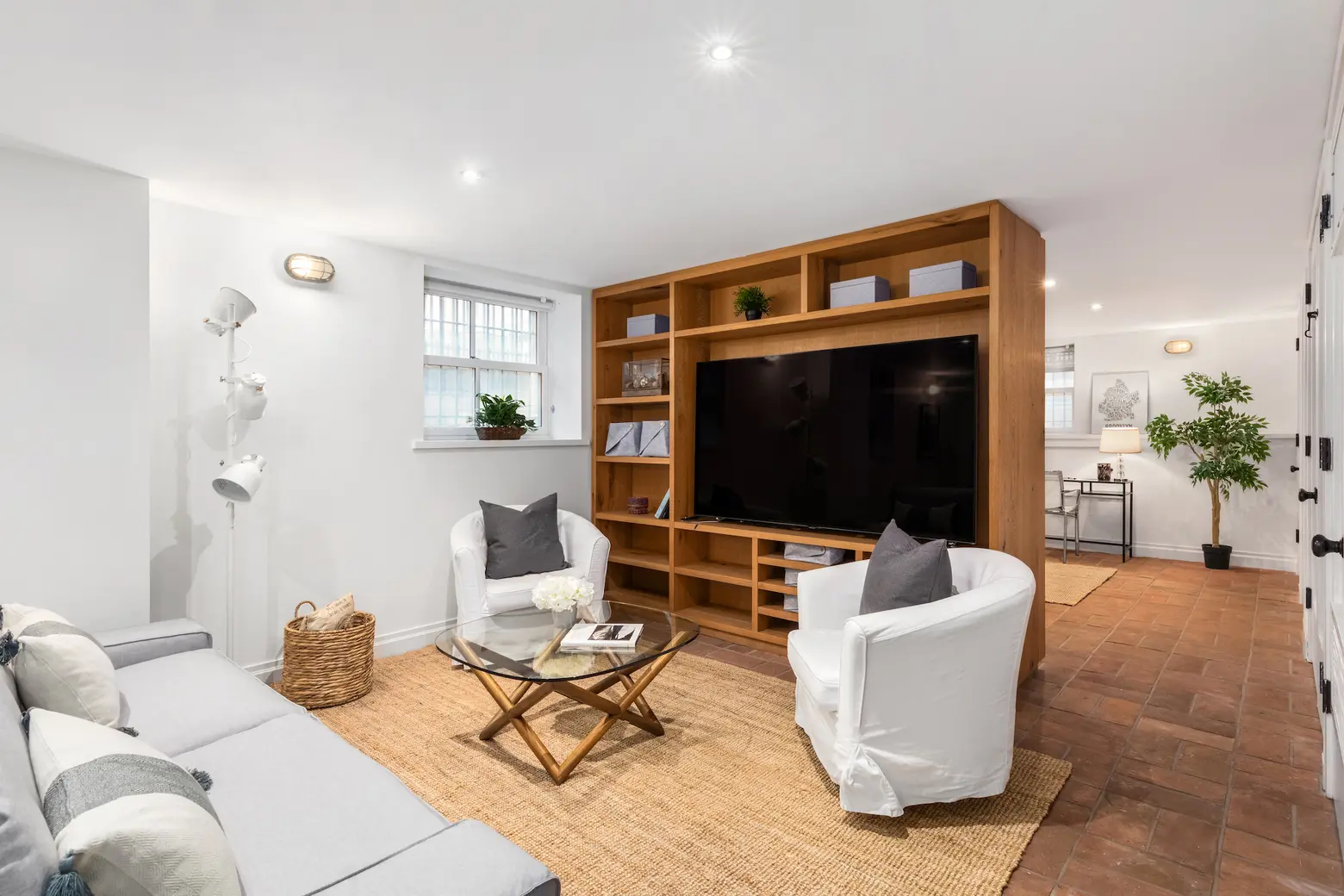 The home's first floor, accessible from the parlor level or through a separate stair from the entry courtyard, is finished with dark brick floors. Separated into an entertainment area and a library, there's also plenty of room for extra storage.
[Listing: 355 Henry Street by Kim Soule, Jessica Henson, and Lucy Perry of Compass]
RELATED:
Listing images by Tim Waltman, Evan Joseph Studios;  courtesy of Compass