Built into a stone ledge, this historic Hudson Valley church is a live-work fairytale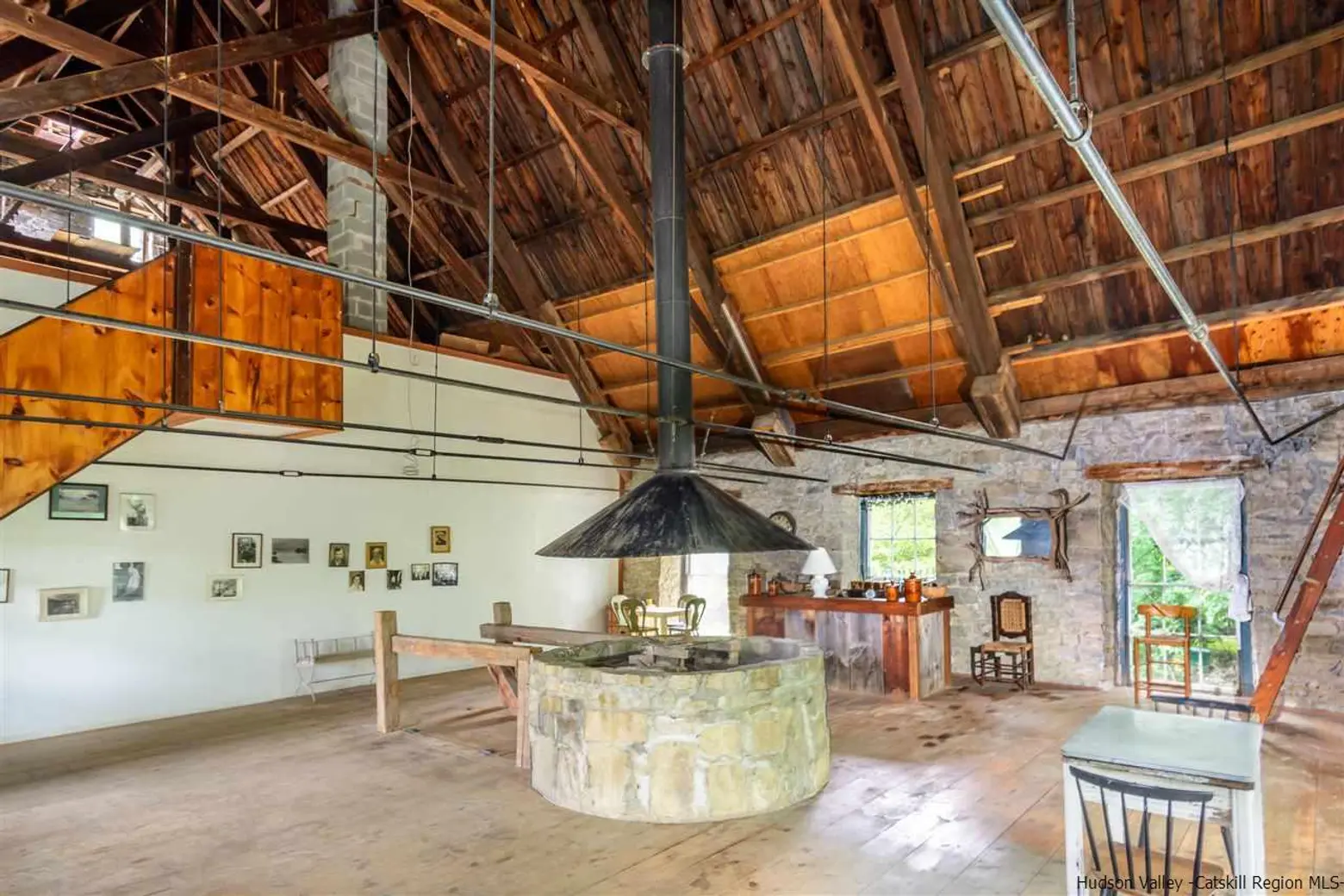 This unusual property has an enchanted background even before you see it: Situated in the Hudson Valley between the towns of New Paltz and Kingston, built into a stone ledge above the Wallkill River at the mouth of the Sturgeon Pool, this former church made of hand-cut stone dates from the 19th century. With an industrial past behind it, the 7,000 square-foot building is now used as a multi-level living and working space, with a three-story tower, balconies, an indoor fire pit and three bedrooms within, surrounded by lush gardens, water views and an outdoor grill. It's also for sale, asking $799,000.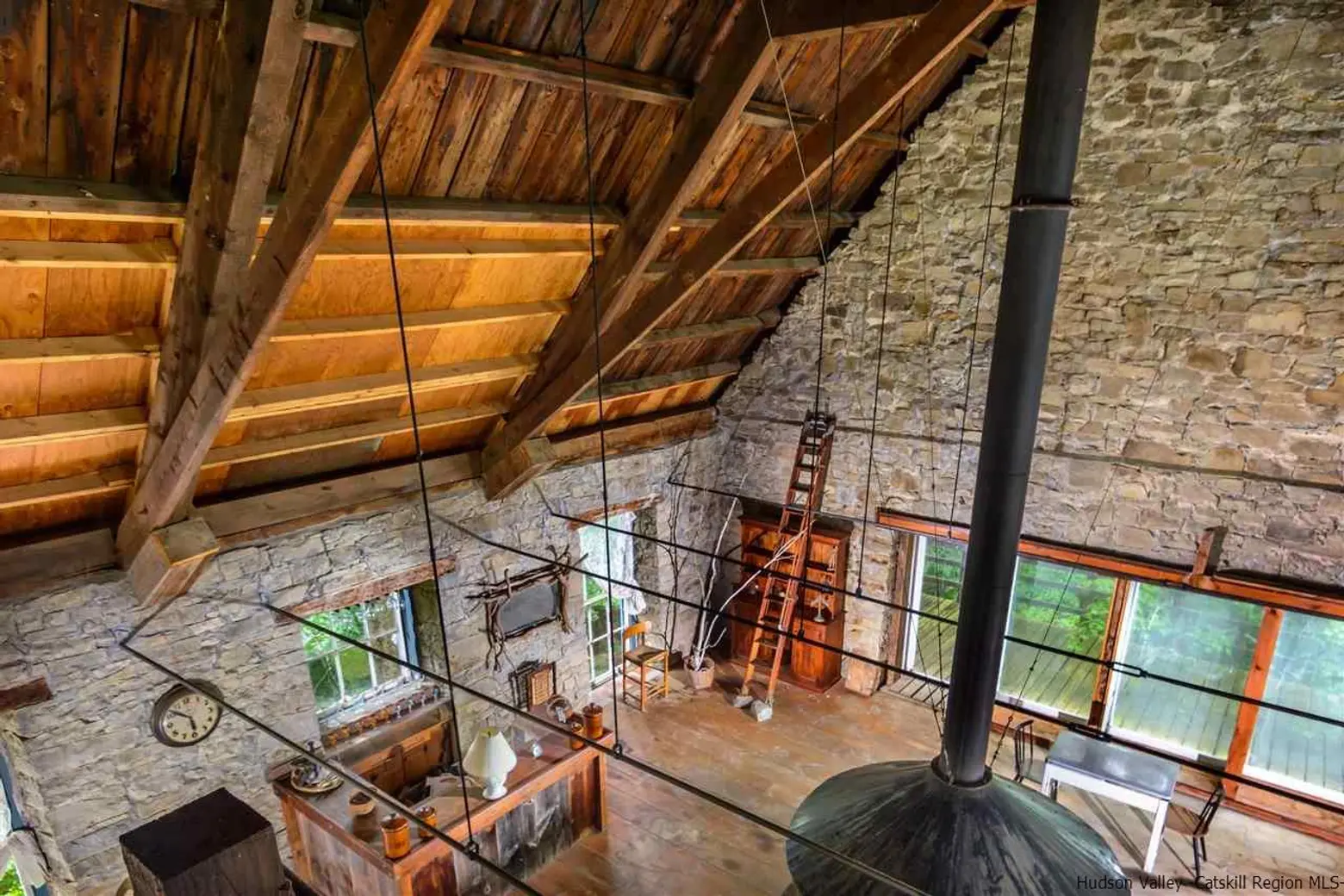 We see a lot of cathedral ceilings, but these definitely win. 2,100 square feet of living space stretches beneath exposed beams and seven-foot-tall windows. The vast second-floor workspace is anchored by an indoor fire pit and boasts a loading dock.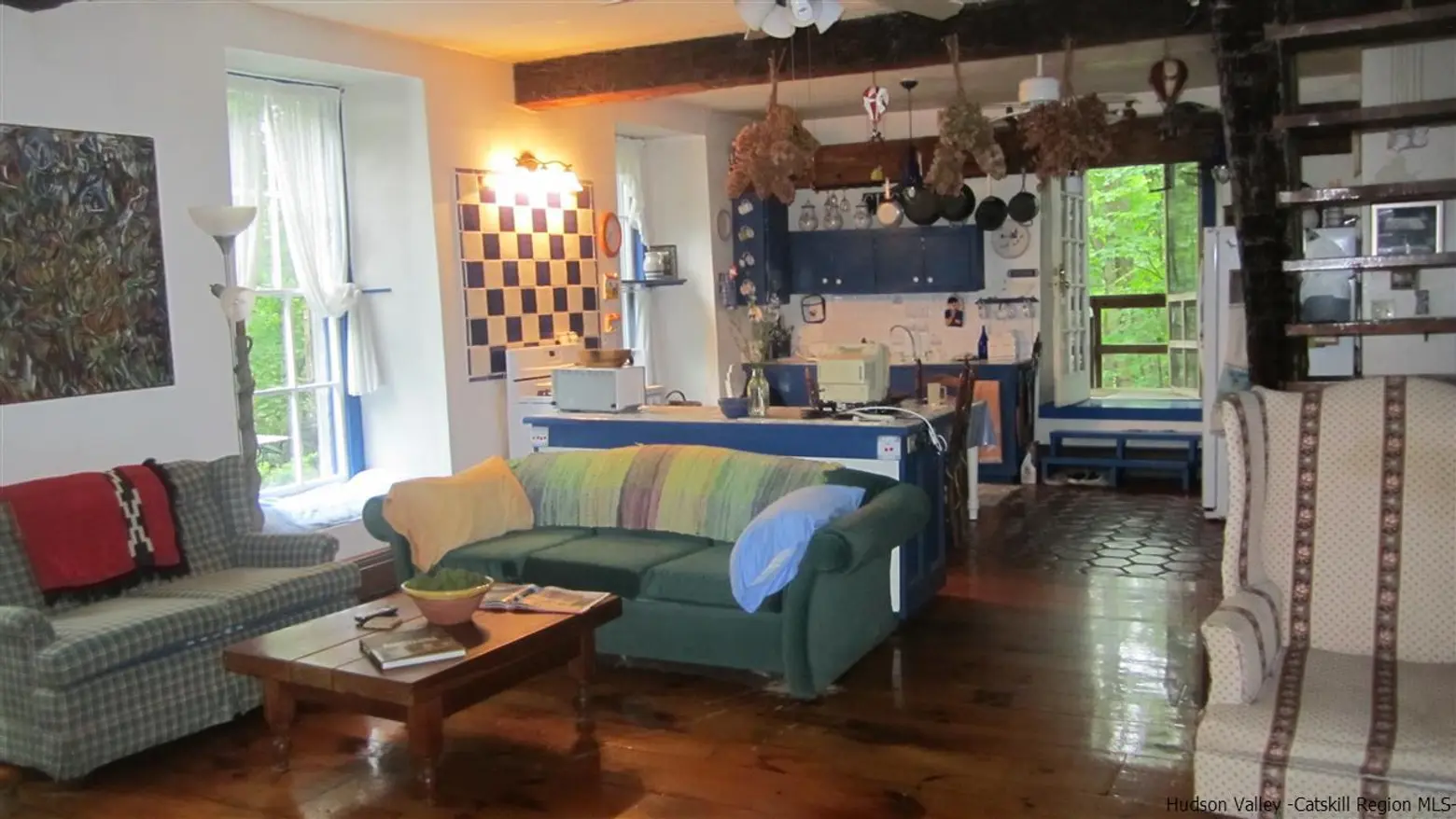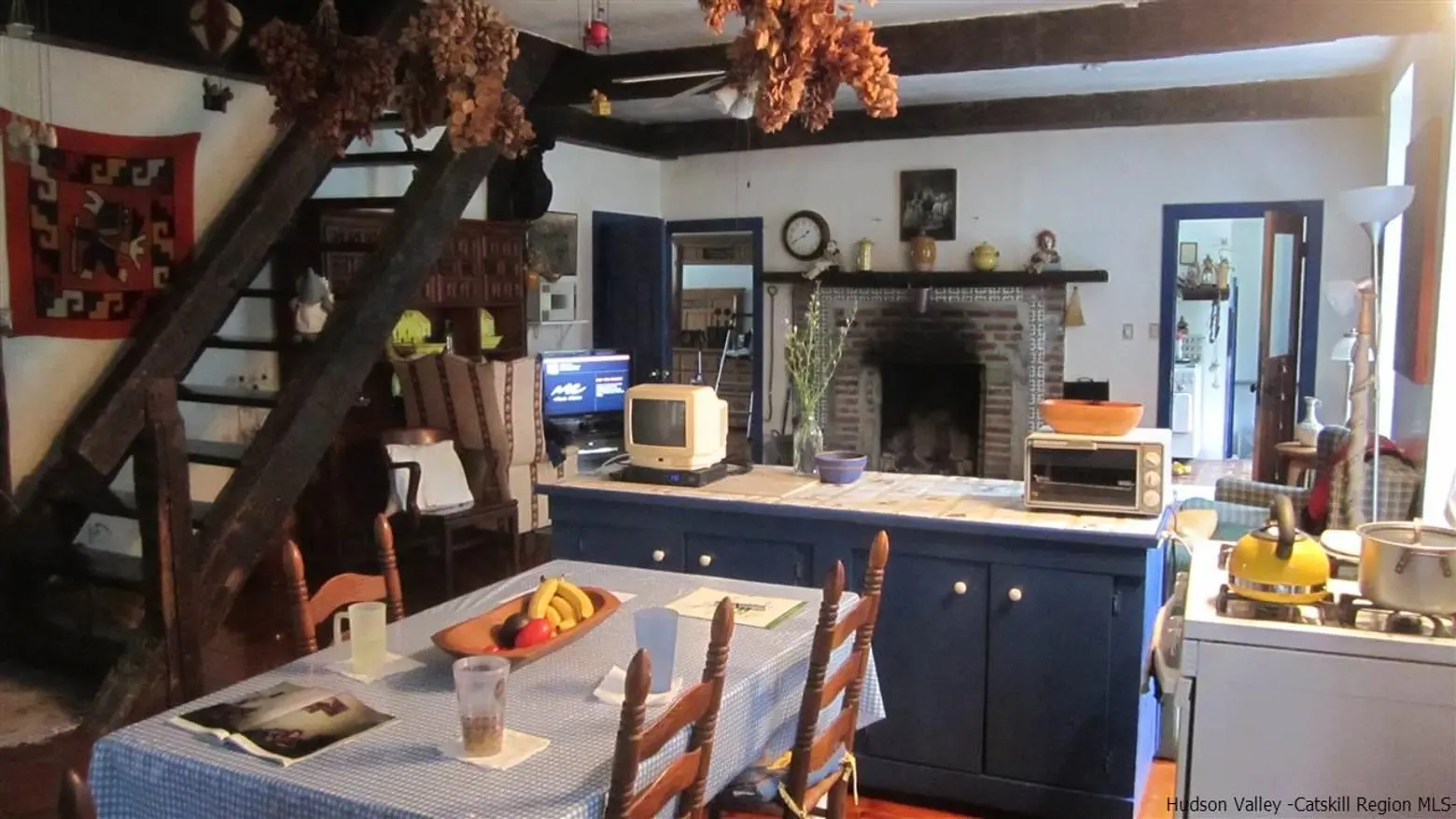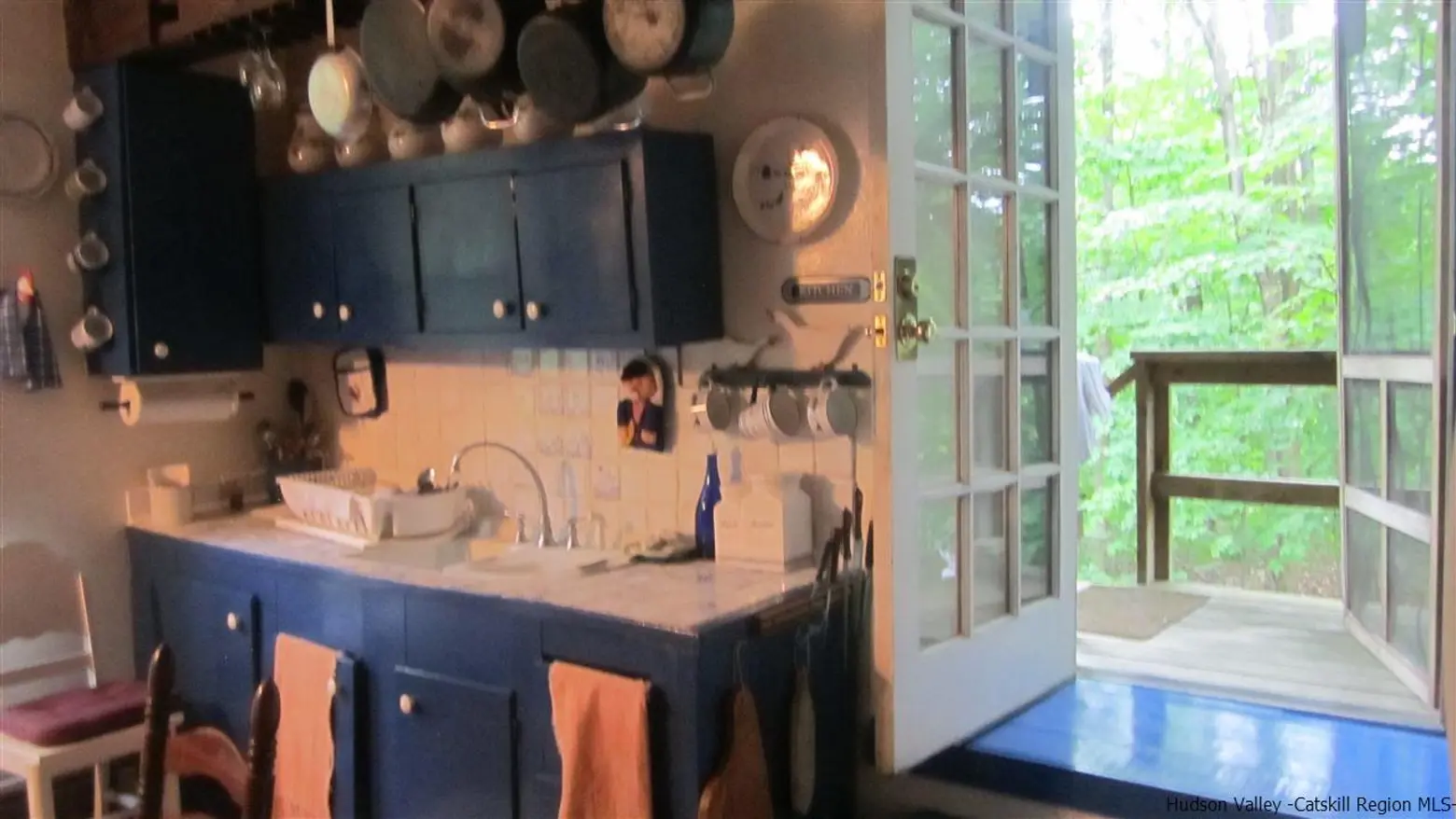 An open floor plan in the living area has plenty of room for sitting and dining. A rustic kitchen looks exactly the way you'd expect a kitchen in a centuries-old live-work church by a river to look, right down to the funky blue cabinets, tile counters and massive brick fireplace.
The space would, as the listing suggests, be perfect for artists, musicians or theater companies, or just as a weekend getaway. Even better if you're expecting guests: The great room's deck offers river views, and there's a bar and an indoor grill.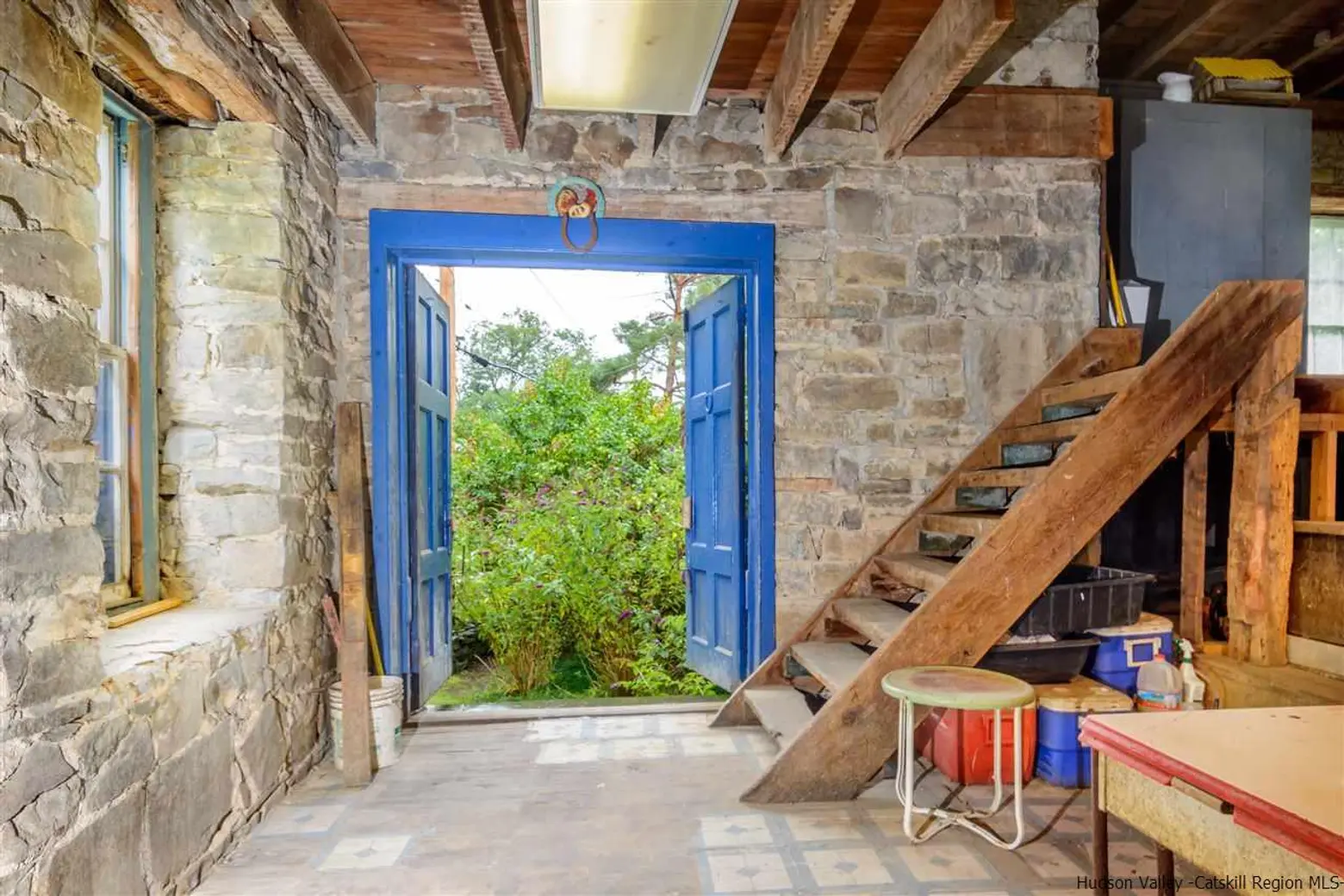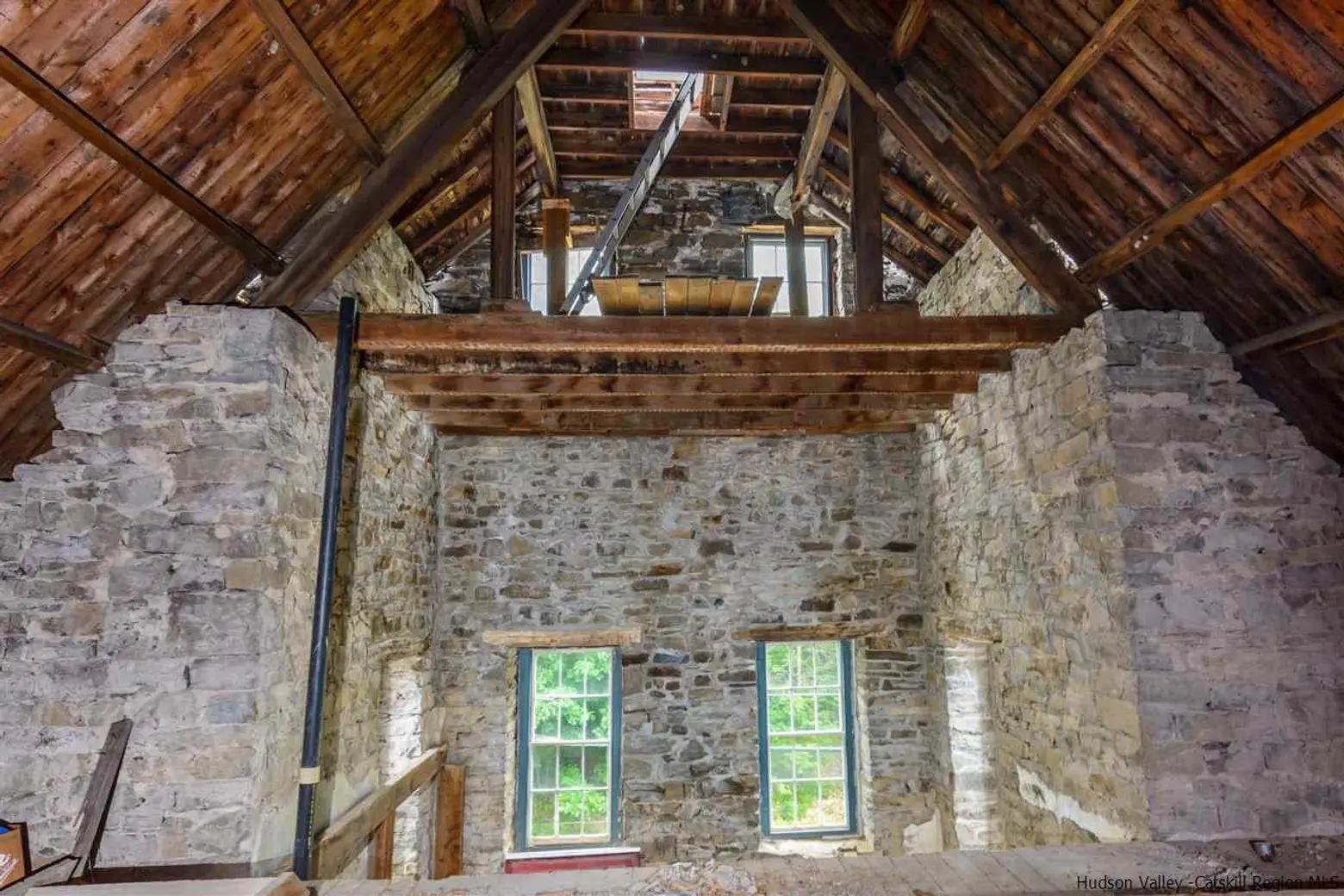 The work space is divided into two studios with balconies and the aforementioned loading dock.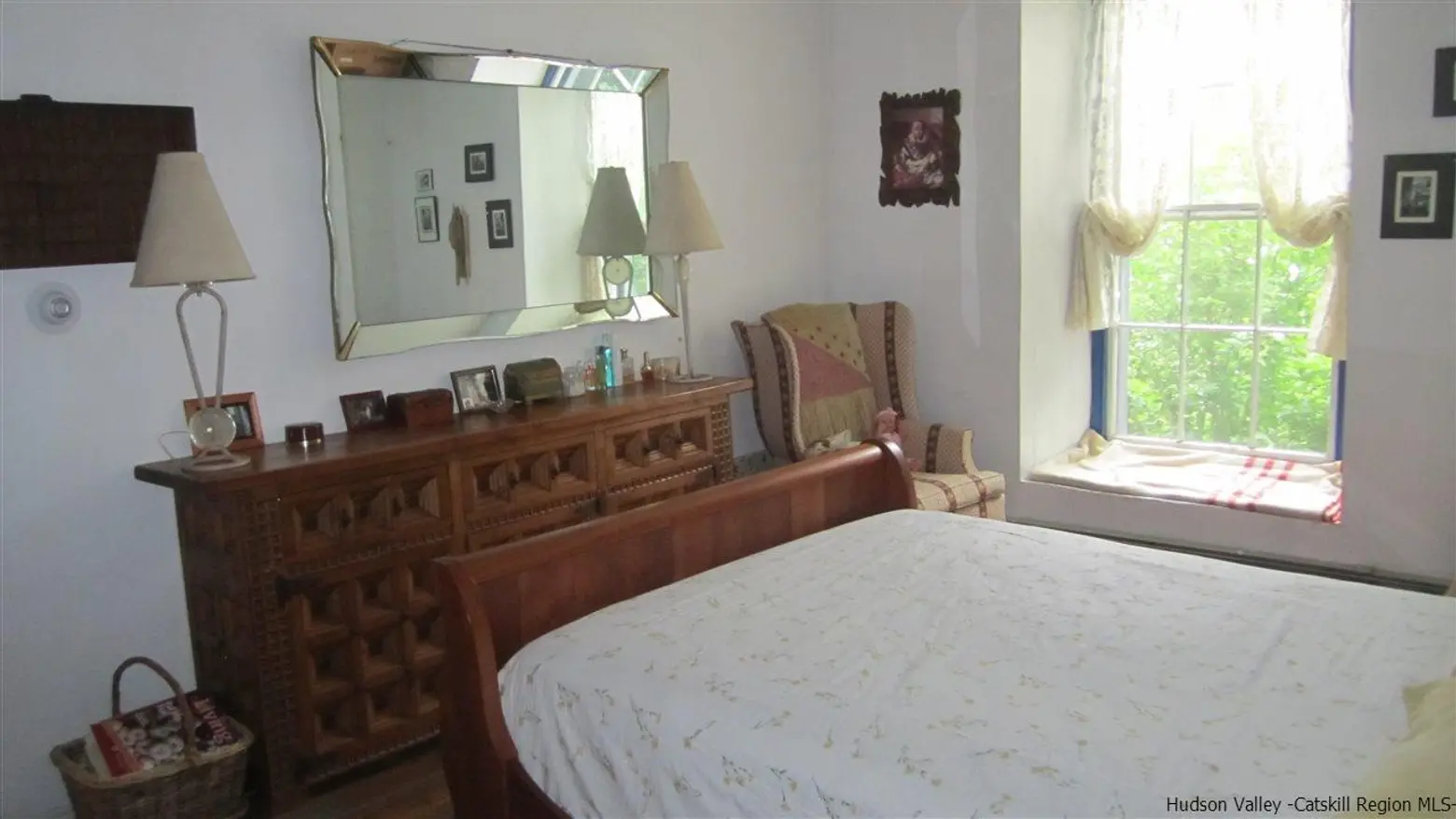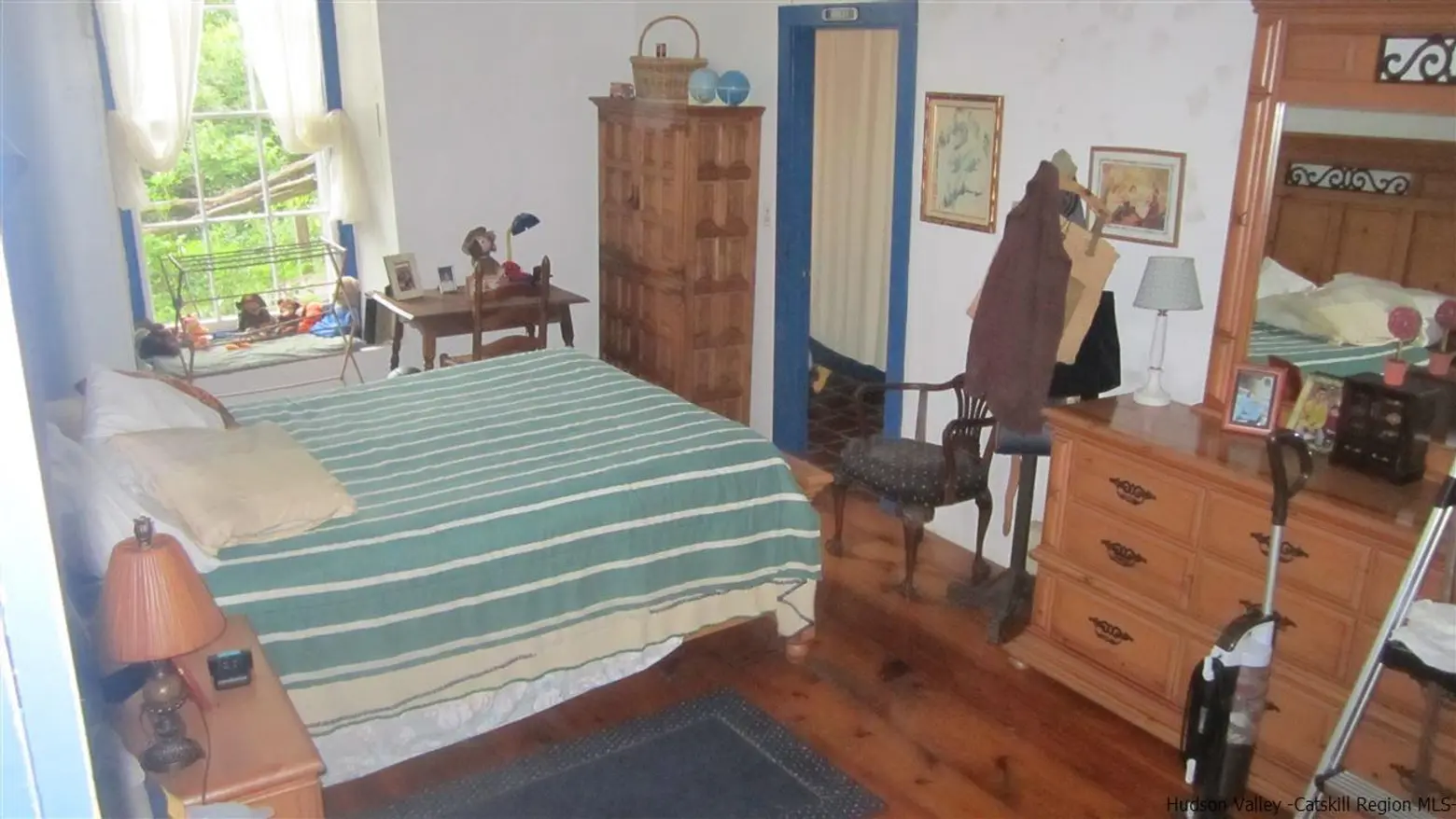 In the living quarters, the home's three bedrooms are cozy and rustic. There are two baths as well.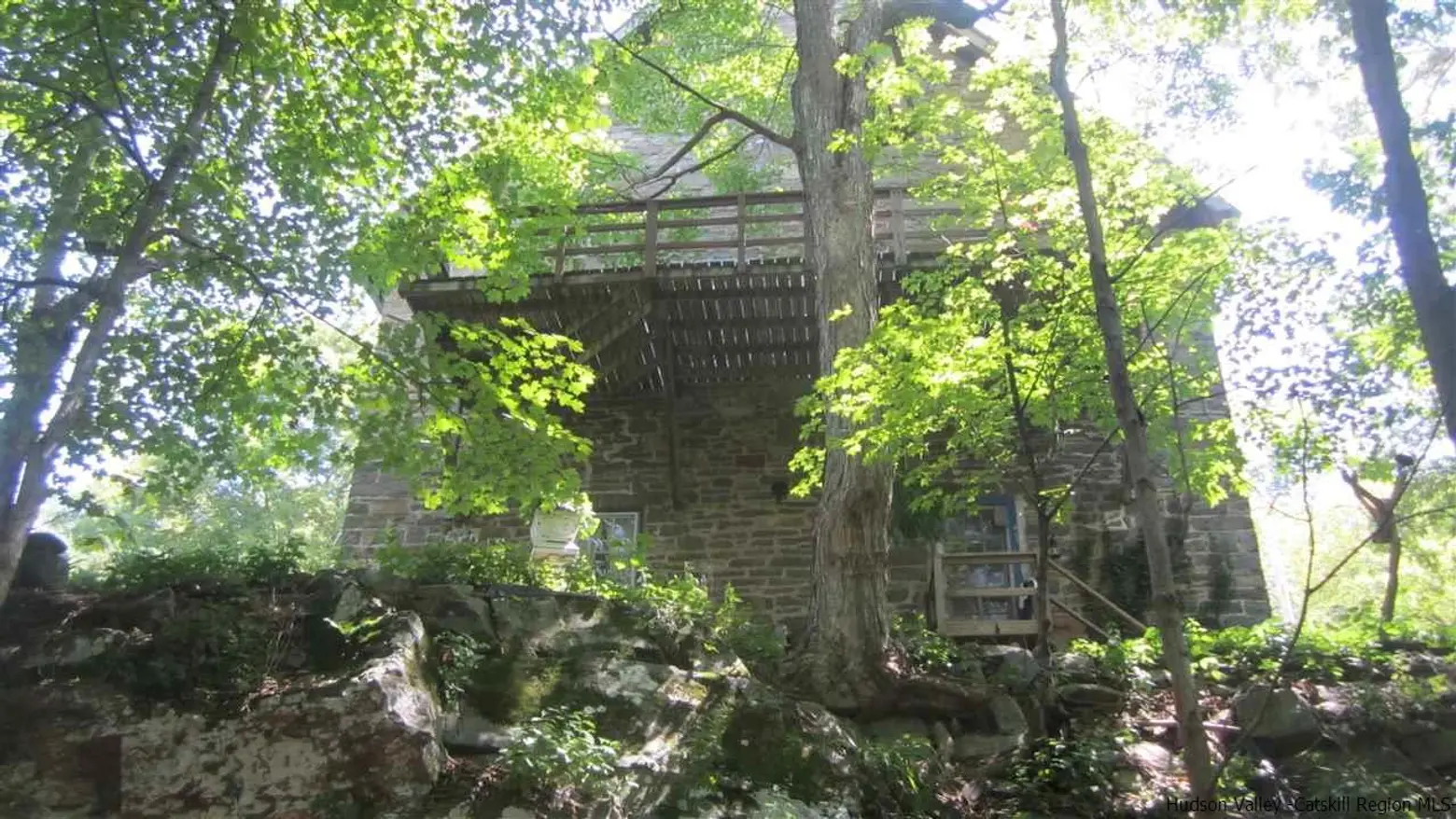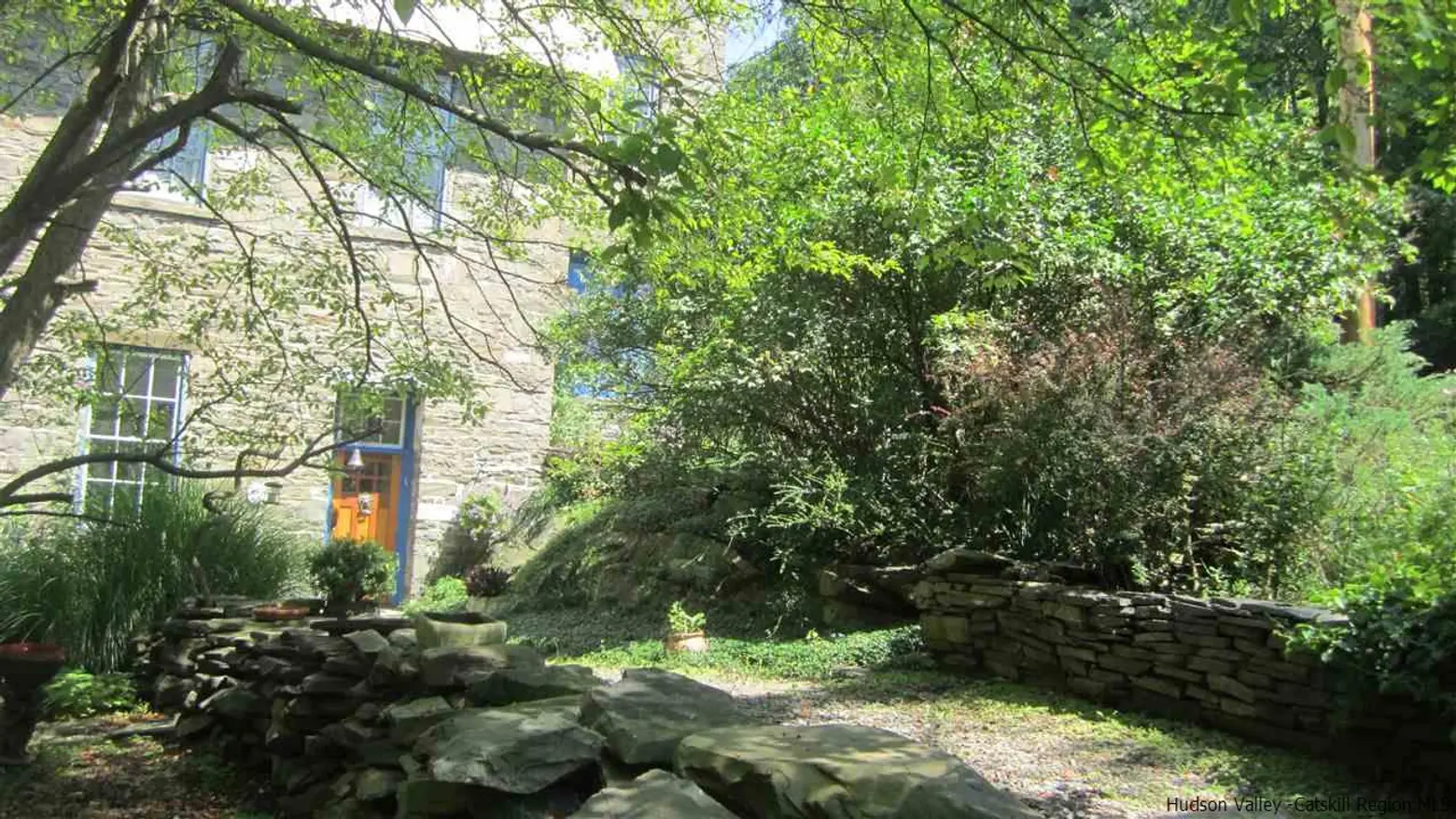 The surrounding yard and gardens are just as magical. In addition to a stone barbecue pit, there are balconies, a deck, planted paths and the adjacent Wallkill River.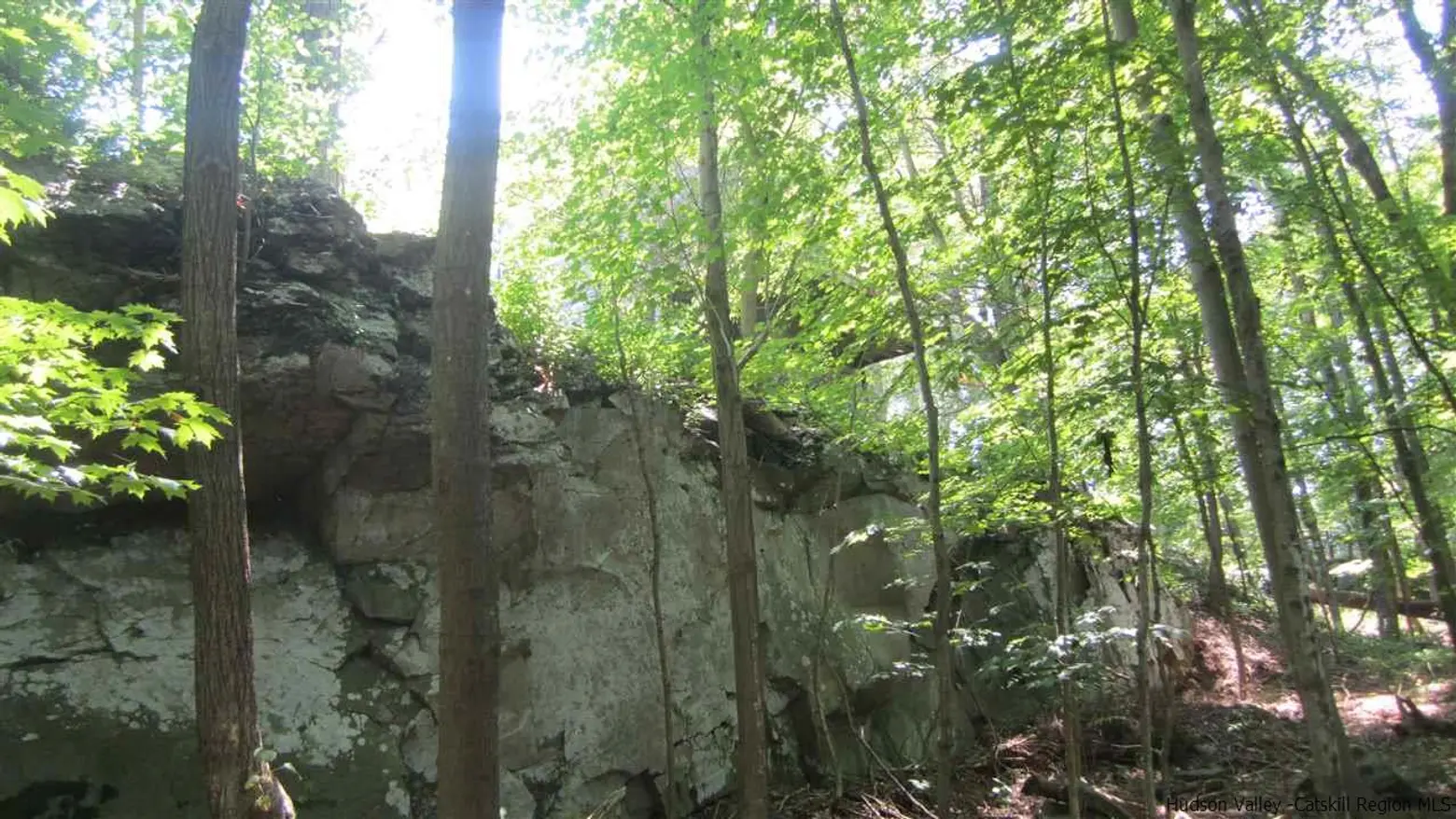 [Listing: 1883 Route 213 by Thomas Roberts for Lawrence O'Toole Realty]
RELATED:
Images courtesy of Lawrence O'Toole Realty